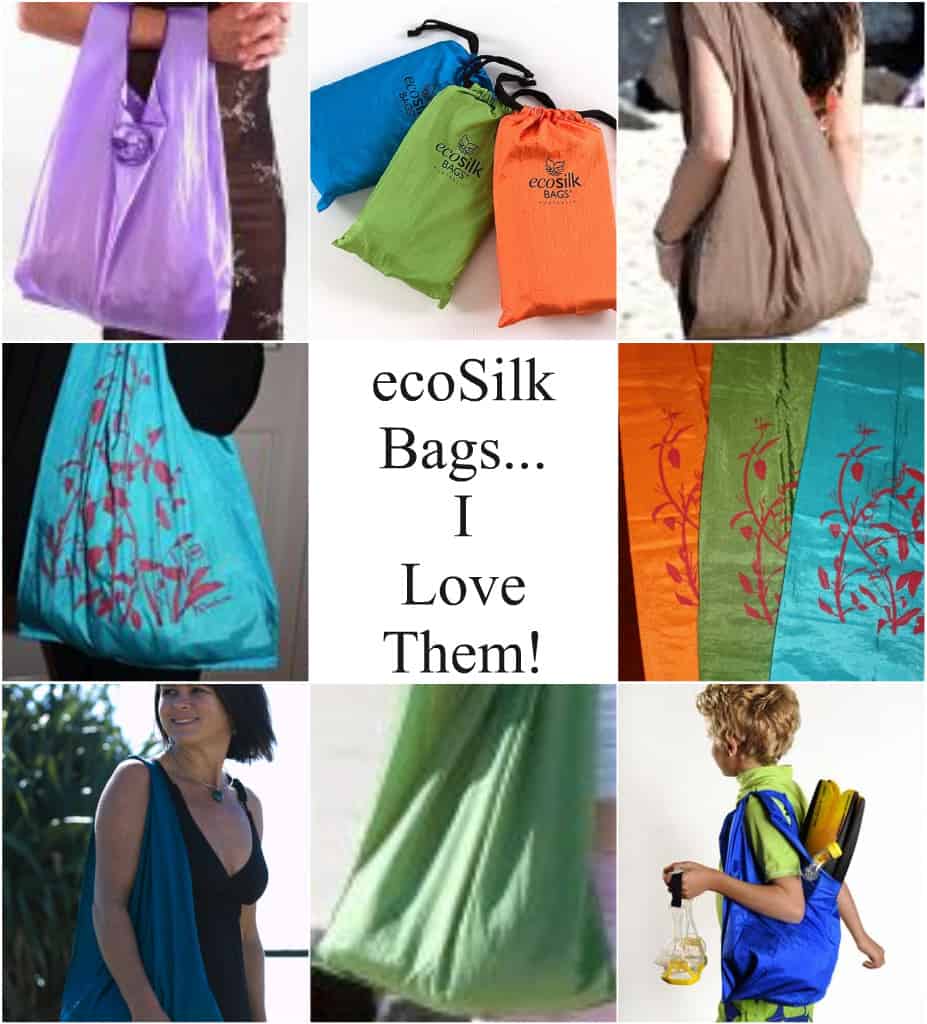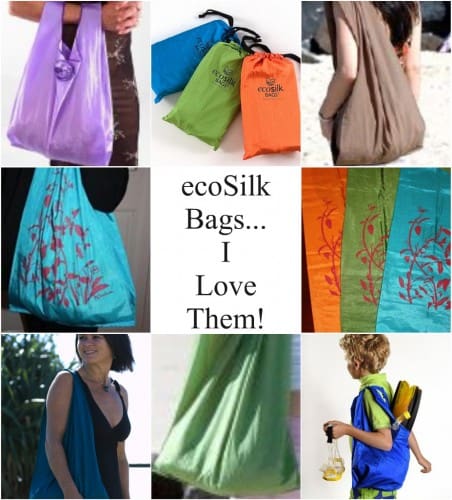 CONTEST IS NOW CLOSED. Congrats to entry #248, Kelly Clark who was chosen from Random.org. I've sent you an email Kelly 🙂
Random Integer Generator
Here are your random numbers:
248

Timestamp: 2010-05-14 04:47:34 UTC
Finally – an elegant reusable bag!! The Bag Ladies of Seattle are offering one Picky Palate Reader a $40 Giftcard to purchase whatever you'd like on their website. Picky Palate Readers also can get 10% off by using the code: pickypalate on their website during checkout! Here's some information on their awesome bags!
EcoSilk bags are made of strong and durable yet beautiful parachute silk and come in seventeen gorgeous colors. They are washable, recyclable and weigh almost nothing, fitting easily into your pocket or purse. A small drawstring bag holds up to eight ecosilk bags, allowing you to carry just one small bag into the store, holding enough bags for even the biggest shopping trip.
And there are other styles to choose from.
Take a look at the rosette bags – same beautiful ecoSilk fabric but with a decorative rosette and complementary stitching, making a perfect hostess gift or classy shopping bag for those nicer stores in the mall.
And the shoulder bags!!! Not only do they come in the gorgeous ecoSilk fabric and colors, but they are now also available with a unique floral design by artist Sherry Buckner.
All of these bags are very lightweight, recyclable, beautiful and fun to use. The final answer to the plastic bag problem, but done with style. Choose to be part of the solution to the plastic bag problem, but why not choose a solution with class?
The Bag Ladies of Seattle are also focused on giving back to the community and have developed a very easy no work fundraiser for your non-profit organization. Simply send out an email to your members telling them about these great bags. Your organization will receive back a full 20% of everything your members spend on the Bag Ladies site.
__________________________________________________________
Here's How To Enter:
1. Visit the Bag Ladies of Seattle's Website then come back and tell us what is your favorite bag here in a comment.