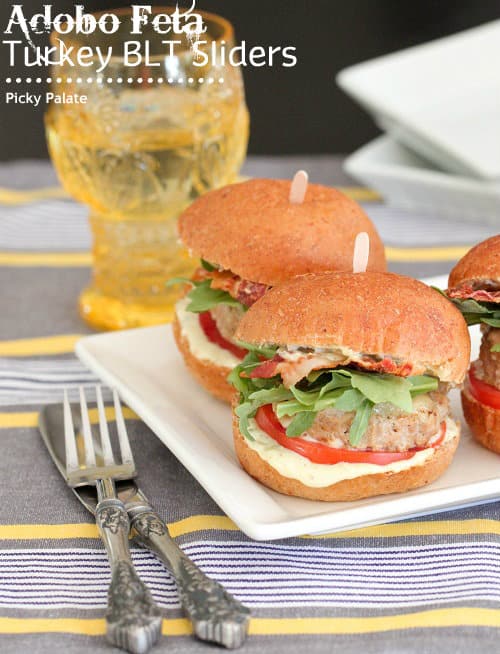 I really love making burgers of all kinds, especially in the summer months. There are so many ways to make a great burger, but I must say this combination I developed knocked our socks off.
Take a peek and enjoy friends! xoxo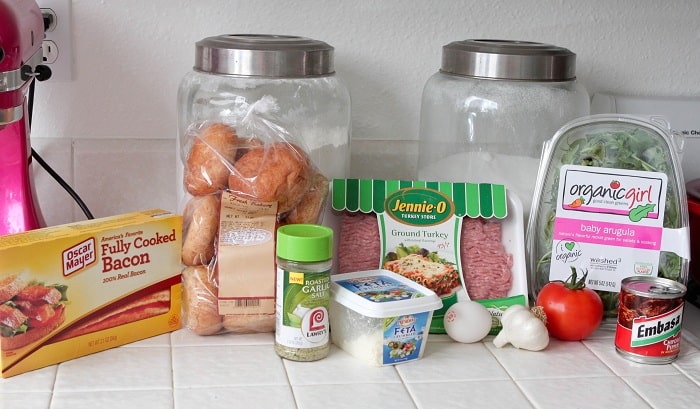 Here's your line up of ingredients. You can find the adobo sauce in a can of chipotle peppers. Adds perfect smoky flavor.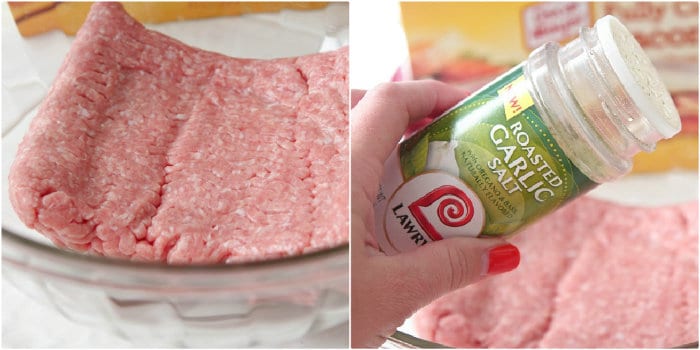 Let's make the turkey sliders shall we? Add a little garlic salt to start.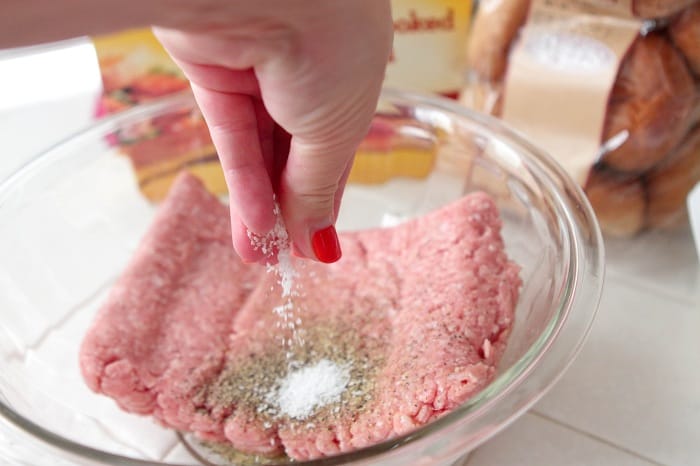 A little salt and pepper please.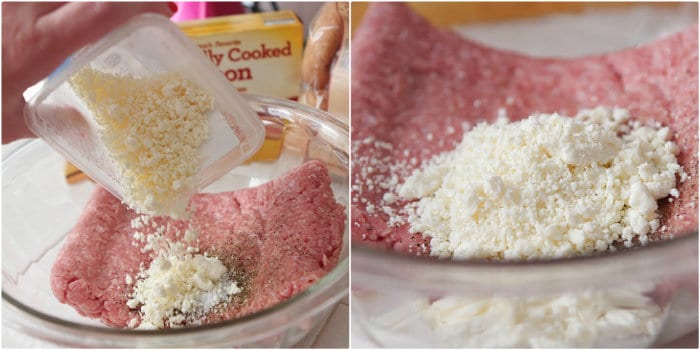 Some Feta Cheese. Don't skip this, it's heavenly throughout the slider.
One egg.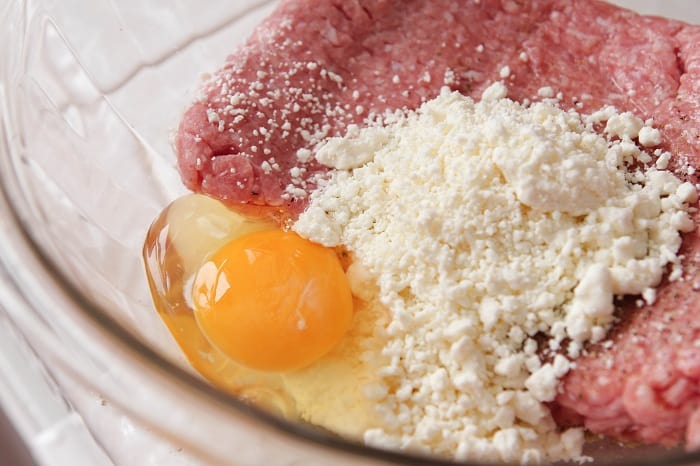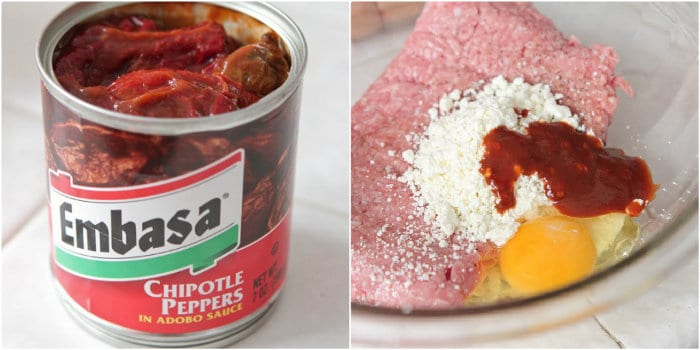 Here's that Adobo Sauce. 3 tablespoons is perfect. Add more for more spice.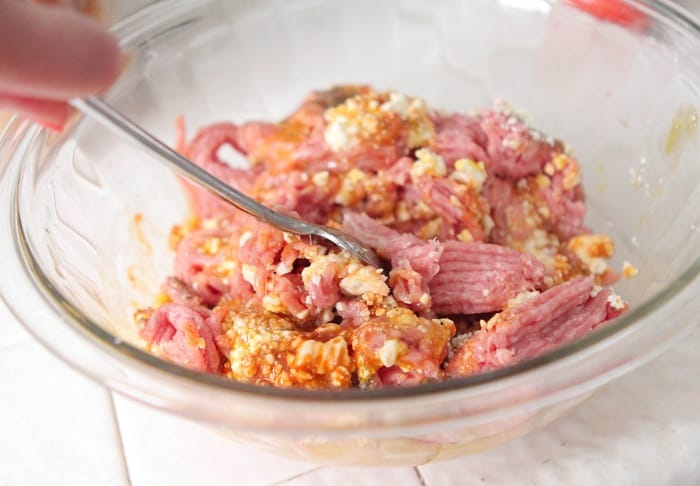 Mix it all up until just combined.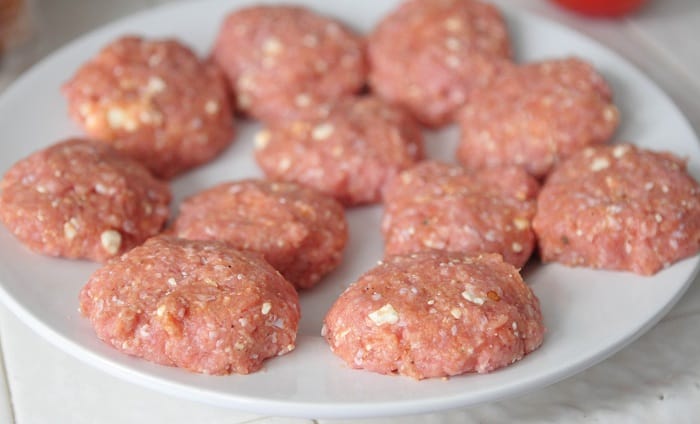 Form into little patties. About 1/4 cup each.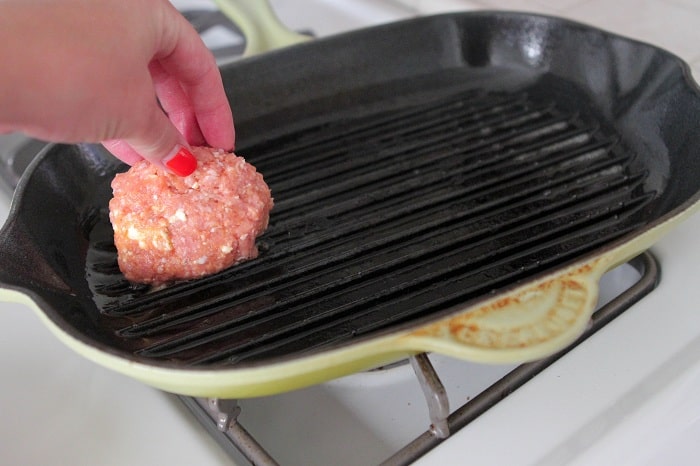 Time for the grill!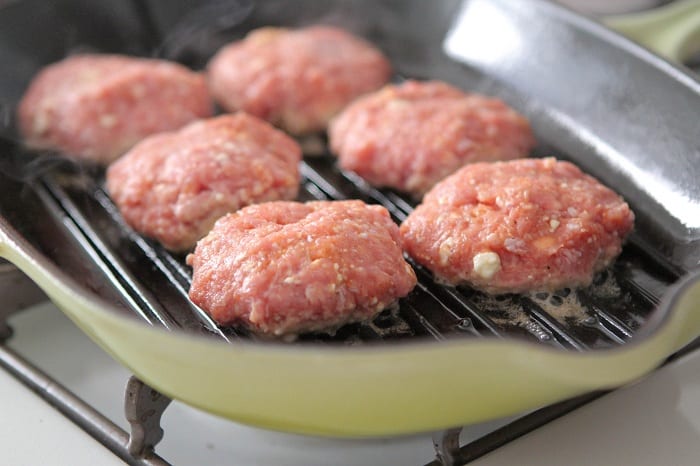 About 3-4 minutes each side.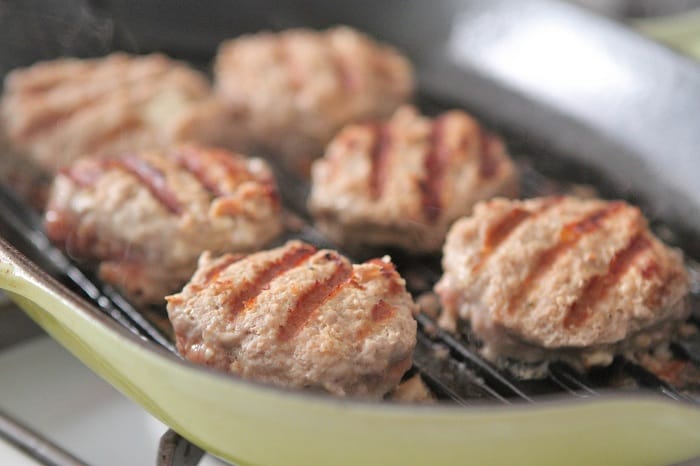 Ahhh, little grill marks 🙂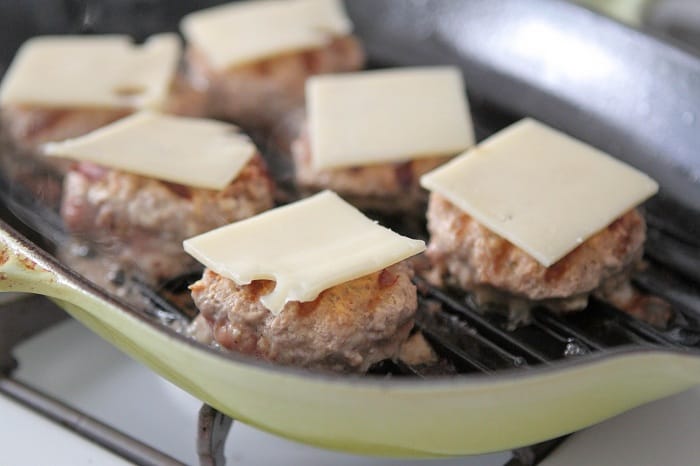 Cheese please!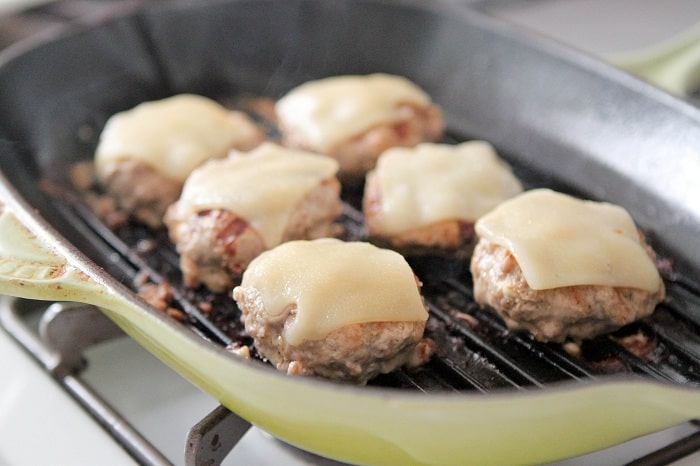 Mmmm, melty.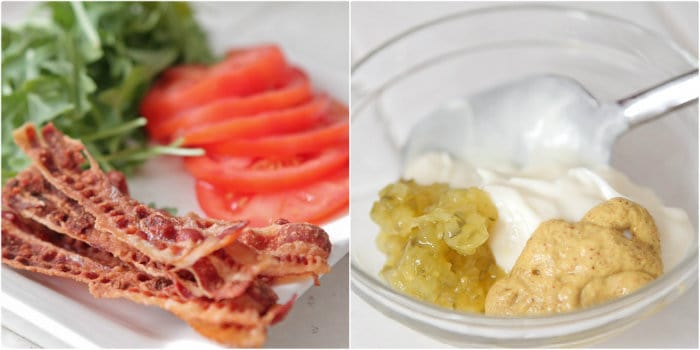 Ok, time to layer all of this goodness on the rolls.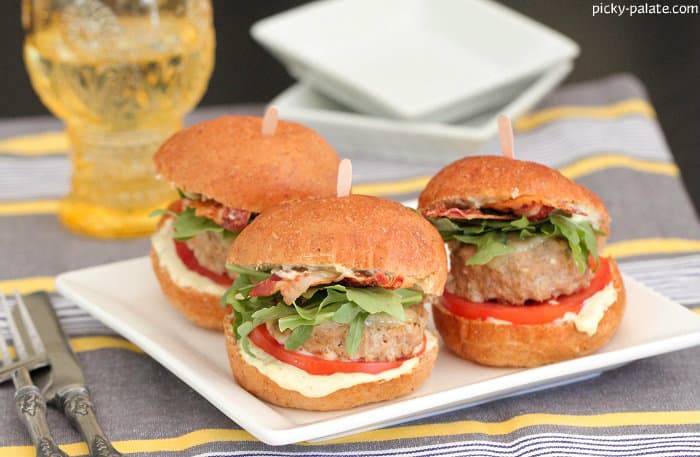 [ziplist]
Adobo Feta Turkey BLT Sliders
1 pound lean ground turkey
1/4 teaspoon Lawry's Garlic Salt
1/2 teaspoon kosher salt
1/4 teaspoon freshly ground black pepper
1/2 cup crumbled Feta cheese
1 large egg
3 tablespoons Ancho sauce from canned chipotle peppers
3 slices Swiss cheese, quartered
12 dinner rolls, split
1 cup mayonnaise
3 tablespoons Dijon mustard
2 tablespoons dill pickle relish
12 strips precooked bacon, crisped
12 slices tomato, 1/2 inch thick
2 cups arugula leaves
1. Preheat indoor or outdoor grill over medium heat.
2. In a large bowl, combine the turkey, garlic salt, salt, pepper, Feta, egg and ancho sauce until just combined. Take 1/4 cup of mixture and form into patties. Should make between 11 and 12 patties.
3. Grease grill and in grill patties until cooked through, about 3-4 minutes per side. The last couple minutes add the cheese to melt.
4. Place mayonnaise, Dijon and relish into a small bowl, stir to combine. Spread on insides of split rolls.
5. Layer rolls with a turkey burger, tomato slice, and bacon slice. Close burger with top roll. Use long toothpick to hold together if desired. Serve immediately.
Makes about 12 sliders