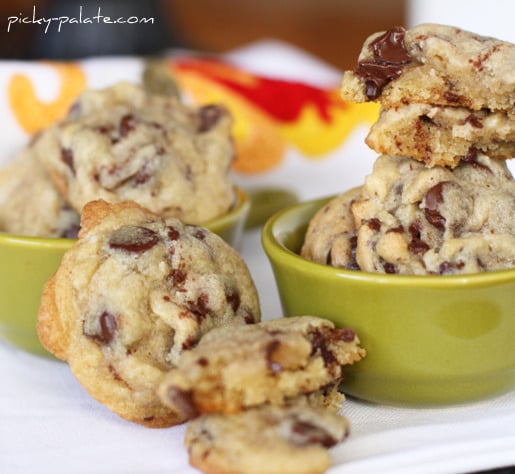 Almost Friday, wahoo!! To get our "almost" weekend off to a good start, I've made one of the best chocolate chip cookies I've had in a LONG time, in my humble opinion 🙂
While I was strolling the baking isle a couple weeks ago I stopped at this almond paste that often catches my eye. I quickly bought myself a box and created these "Almond Lover's Chocolate Chip Cookies." Now, I will tell you, the almond flavor is not immediately noticeable, but the texture of these cookies is near perfect! I'm talking perfectly crispy on the outside and ultra chewy on the inside. The kids gobbled them up as well as the adults!
Alright, enough talking from me, go pick up a box of almond paste to try these out for yourselves!!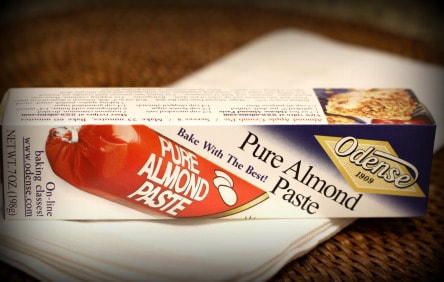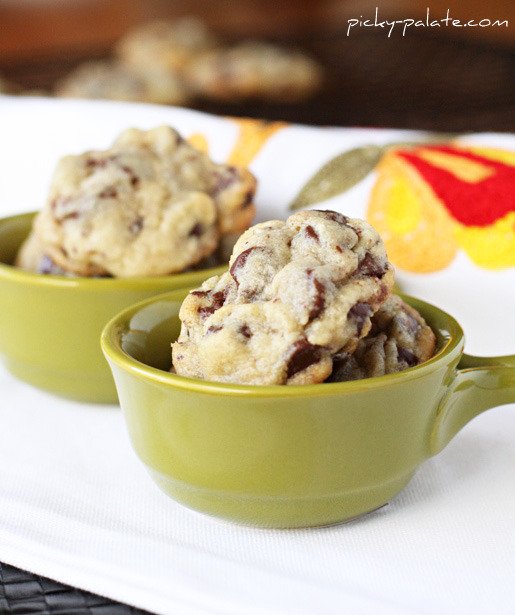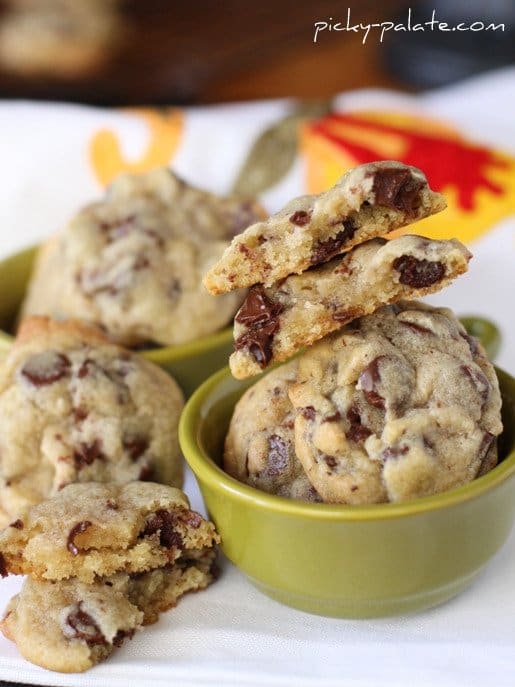 Almond Lovers Chocolate Chip Cookies
2 sticks softened butter
3/4 Cup granulated sugar
3/4 Cup brown sugar
3 oz Odense Pure Almond Paste (package is 6 oz, I just cut in right in half)
2 eggs
1 Tablespoon vanilla
2 1/2 Cups all purpose flour
1 teaspoon baking soda
1/2 teaspoon salt
12 oz bag chocolate chips
3/4 Cup chopped almonds (opt. I didn't add them, but they would be great!)
1. Preheat oven to 350 degrees F. In a stand or electric mixer, beat the butter and sugars until well combined, light and fluffy. Add the almond paste in pieces until well combined. Add in eggs and vanilla until well combined.
2. In a large bowl combine the flour, baking soda and salt. Slowly add to wet ingredients along with the chocolate chips. Mix until just combined. Scoop onto a silpat or parchment lined baking sheet with a medium cookie scoop. Bake for 10-12 minutes or until just golden crisp on the outside. Let cool on baking sheet for 5 minutes before transferring to a cooling rack.
about 3 dozen cookies
________________________________________
Have a great weekend!! Come back soon 🙂