Brownie Stuffed Chocolate Chip Cookies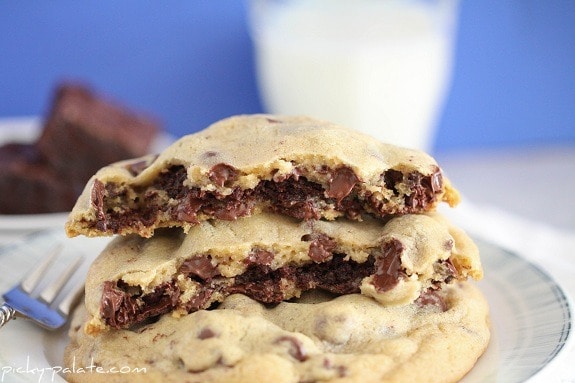 So, I've done Brownie Covered Oreos, Oreo Stuffed Chocolate Chip Cookies, Candy Bar Stuffed Chocolate Chip Cookies and…….now I present to you my newest love the BROWNIE Stuffed Chocolate Chip Cookie! These bad boys weigh a ton, look gorgeous and taste like a million bucks. Bake up a batch of brownies ahead of time, so you don't have to wait for them to cool. Cut them in little squares and get to stuffing 🙂
Wait until you see the size of these when that oven timer goes off. I about died. Hope you enjoy my crazy concoctions 🙂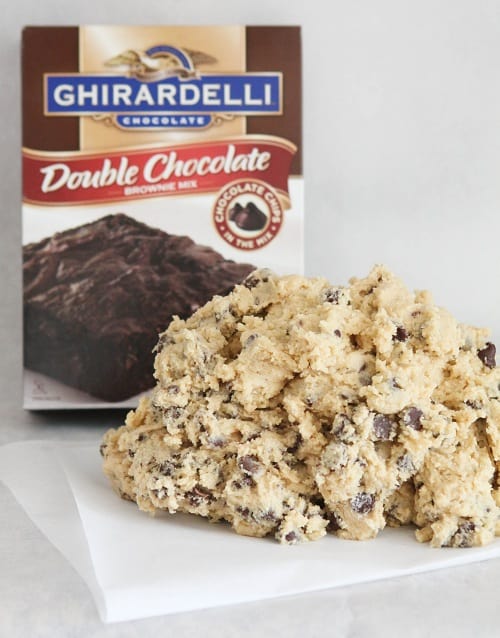 Make a batch of brownies and whip up my chocolate chip cookie dough. It holds up beautifully for all of my stuffed cookies.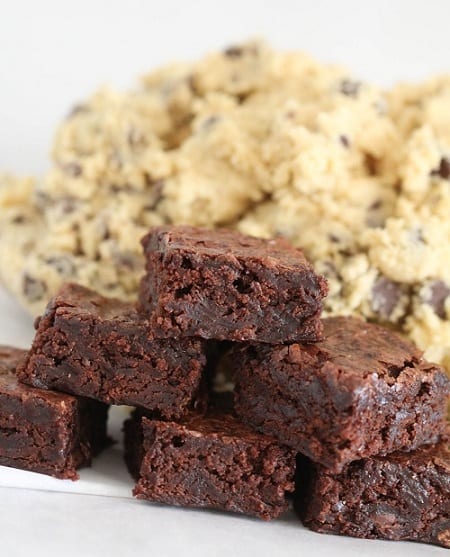 I cut my brownies into 2 1/2 to 3 inch squares. It was the perfect size.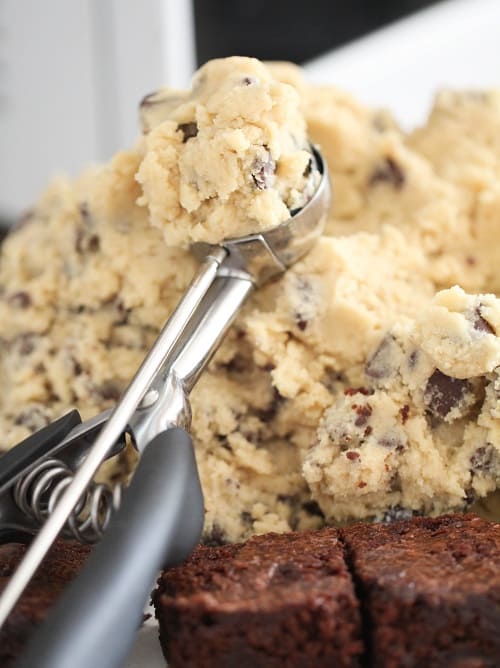 Break out your largest cookie scoop. I need a bigger one!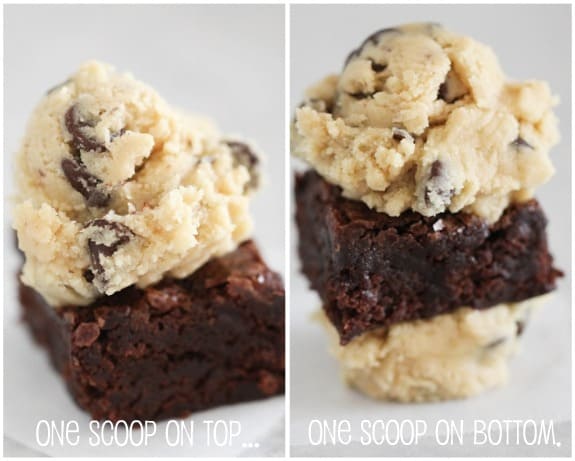 You know the drill 🙂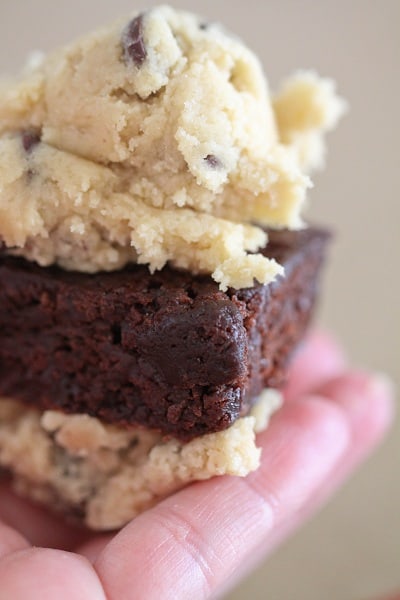 Mmmmmm.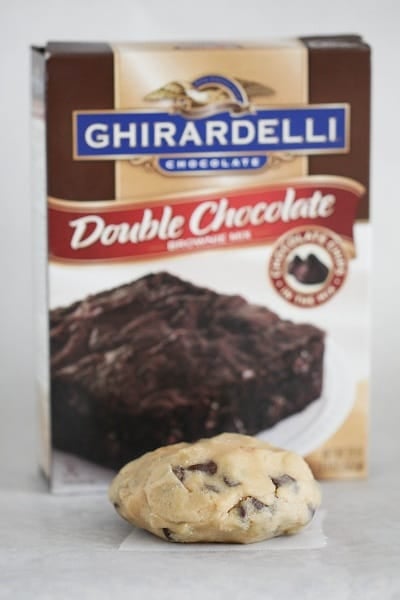 Time to bake! 350 degrees F. for 18-22 minutes.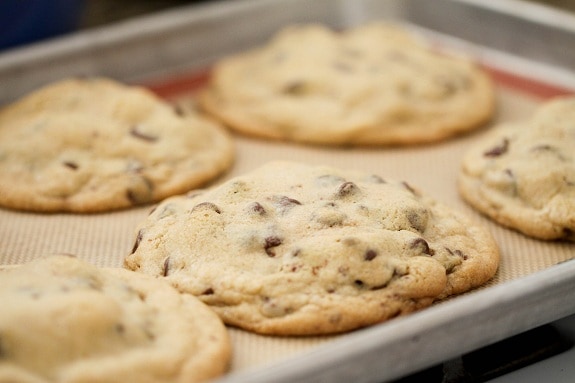 Gasp!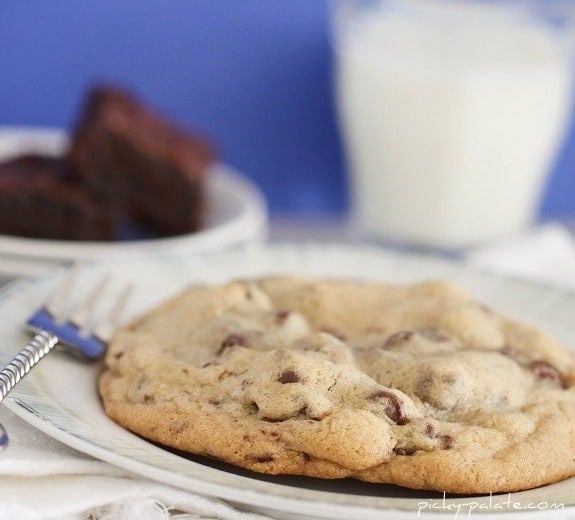 Buttery crisp on the outside, fudgy brownie on the inside!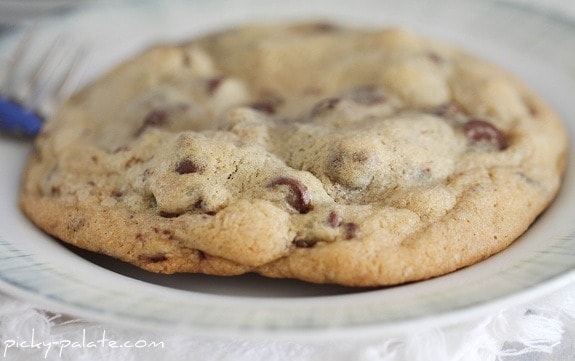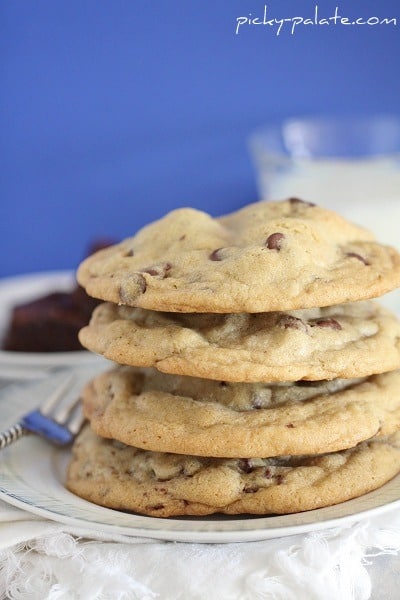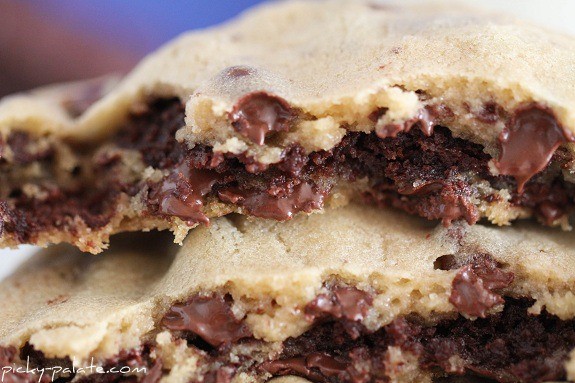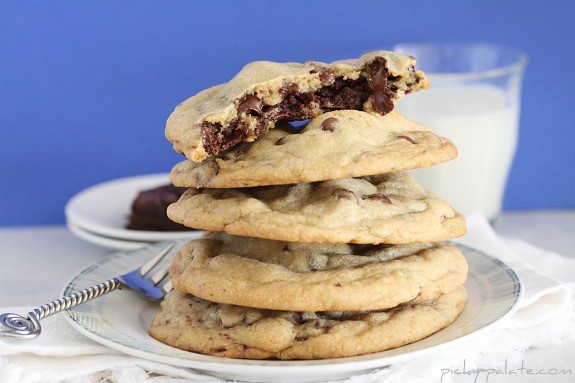 [ziplist]
Brownie Stuffed Chocolate Chip Cookies
1 brownie mix
2 sticks softened butter
1 Cup granulated sugar
3/4 Cup packed light brown sugar
2 eggs
1 Tablespoon vanilla
3 1/2 Cup all purpose flour
1 teaspoon kosher salt
1 teaspoon baking soda
2 Cups semi sweet chocolate chips
1. Preheat oven to 350 degrees F. Prepare brownie according to package directions. Let cool completely then cut into 1 1/2 inch squares.
2. In a stand or electric mixer, beat the butter and sugars until light and fluffy. Add eggs and vanilla, continue to beat until well combined.
3. Place flour, salt and baking soda into a bowl; mix to combine then add slowly to wet ingredients along with the chocolate chips.
4. Place a large cookie scoopful of dough on top of a brownie square and another large scoop on the bottom. Gently press and enclose brownie with dough adding pinches more dough to cover sides if needed. Place 6 filled cookies onto a parchment or silpat lined baking sheet and bake for 18-22 minutes or until edges are golden brown. Remove and let cool for 15 minutes before removing from baking sheet. Grab a tall glass of milk and dig in 🙂
Makes 12-16 VERY large cookies
___________________________________________
So, apparently my good buddy Angie of Bakerella did a very similar recipe last year that I wasn't aware of!! See her gorgeous version HERE 🙂
Happy Baking! Come back soon 🙂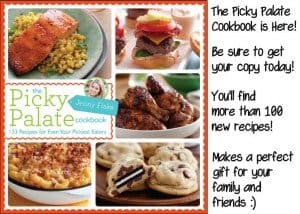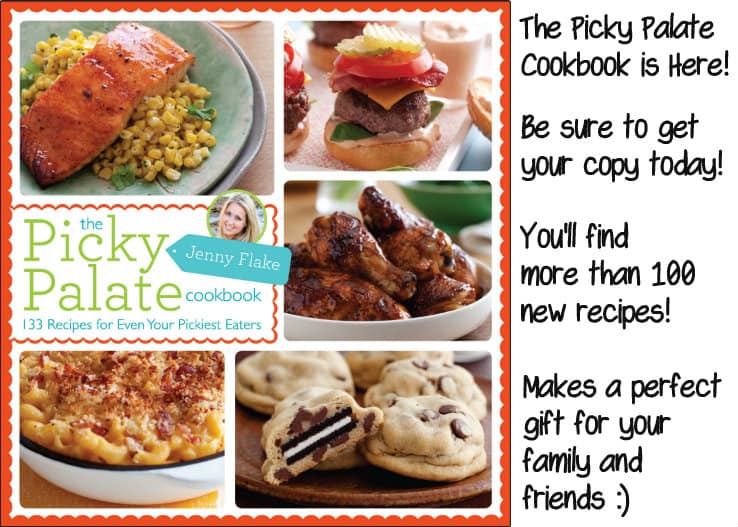 FOLLOW PICKY PALATE ON INSTAGRAM! Show me what recipes you're making from Picky Palate by using #pickypalate.
Other recipes you may enjoy...
Comments