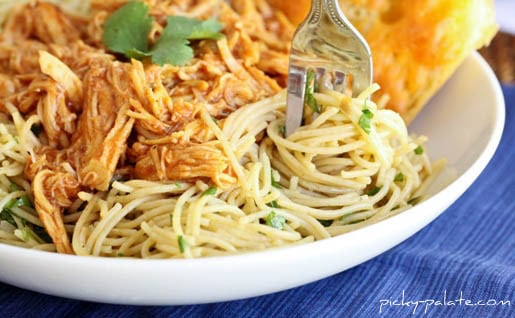 You guys are going to think I'm nuts with this recipe, but just wait until you sink your teeth into it! My husband was totally skeptical and ended up LOVING it along with my two little stinkers 🙂 Think BBQ chicken pizza flavors in spaghetti form…….it's Fabulous, really! Make yourself a big slice of cheddar garlic bread and go to town!
This recipe is not only delish, but is really easy to make. Great for busy weeknights, if you don't have time to make your own BBQ chicken like the one I have listed below don't be ashamed to grab some good KC Masterpiece to throw on yours. It will taste great too!
Enough blabbing from me, get this recipe on your menu and let me know how you like it 🙂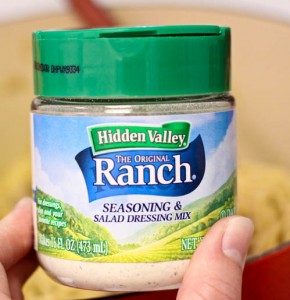 This was new to me, I had no idea you could buy this little plastic jar of Ranch seasoning. I was almost jumping up and down when I saw it at my Target. If you haven't seen this at your grocery stores, every grocery store carries the little 1 oz Ranch Dressing Packet, same seasonings inside.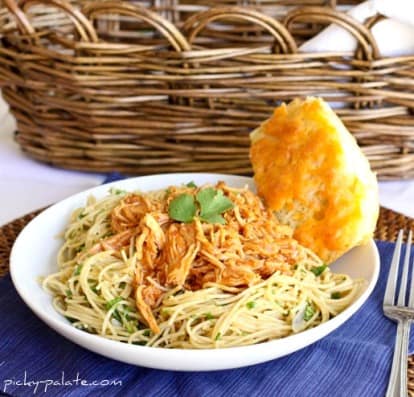 I get the mini ciabatta loaves from Trader Joes, slice them, butter them, sprinkle with Lawry's Garlic Salt then top with Cheddar Cheese and bake till crispy……Best Garlic Bread Ever!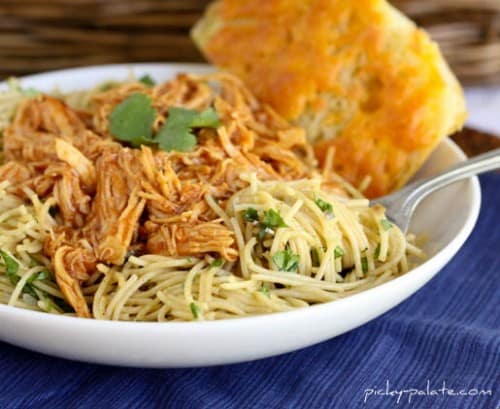 BBQ Shredded Chicken and Caramelized Red Onion Ranch Spaghetti
1 lb thin spaghetti noodles
4 Tablespoons extra virgin olive oil
1/2 large red onion, peeled and finely chopped
2 Tablespoons dry Ranch Dressing Mix
3/4 Cup chopped fresh cilantro leaves
Shredded BBQ Chicken Click HERE For Homemade Recipe
1. Cook spaghetti noodles according to package directions; drain and rinse with cold water to stop cooking. Place olive oil into a large pot over medium heat. Saute red onions until softened and golden. Add cooked spaghetti to onions; mix and add dry Ranch Dressing seasoning and cilantro leaves. Season with a pinch of salt and pepper to taste. Place noodles onto serving plates and top with warm shredded BBQ chicken. Garnish with cilantro leaf and serve.
6 servings
________________________________
I'll leave you with my stinkers at the Discovery Science Center, Love these boys!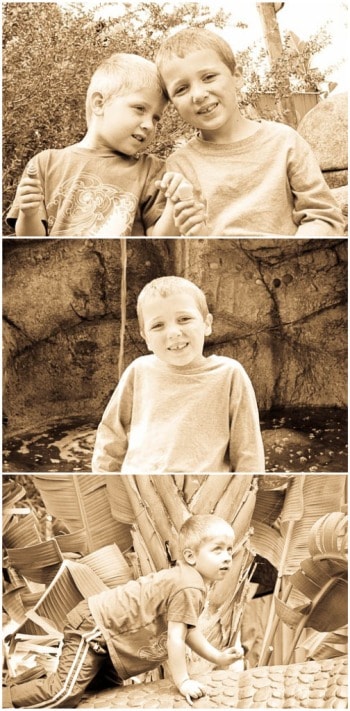 Have a great rest of your week and weekend, see you soon!