Place the avocado in the palm of your hand.Sharing our favorite guacamole recipe today! My Restaurant Style Homemade Guacamole is going to be a new favorite in your home! Simple fresh flavors that will knock your tastebuds off 🙂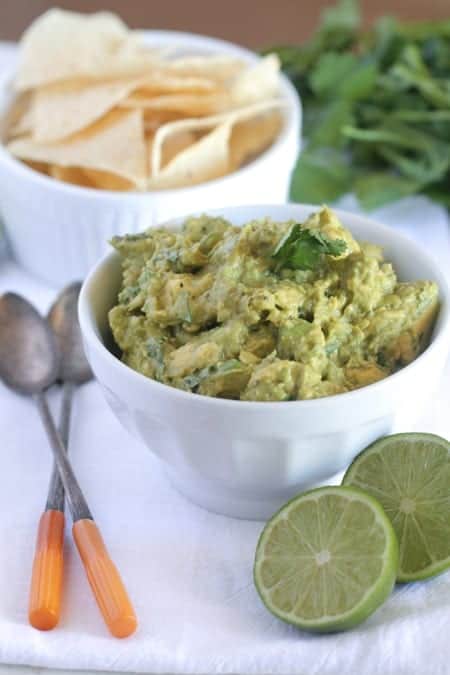 Guacamole!! Oh how I love it with a big bowl of crispy chips. Is there much better? I've developed a killer guacamole recipe with just the right seasonings and flavor that tastes like it's straight from your favorite Mexican restaurant. Hope you enjoy!!
Try my Taco Meat recipe that makes the perfect tacos to go perfect with this guacamole recipe! Follow Picky Palate on Instagram for daily recipe inspiration.

How To Make Guacamole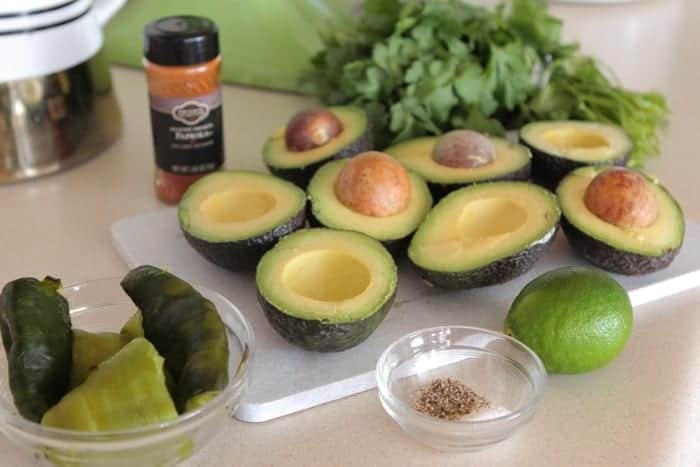 You'll need 4 nice large avocados perfectly ripe. You should be able to press your thumb slightly into the avocado. Not too much or then it could be browned. Once you get the hang of it, you'll be a pro! Go to your produce section and look for Anaheim peppers and Pasilla peppers. They should be close to each other. These are the magic ingredient to my guac.
Best Guacamole Recipe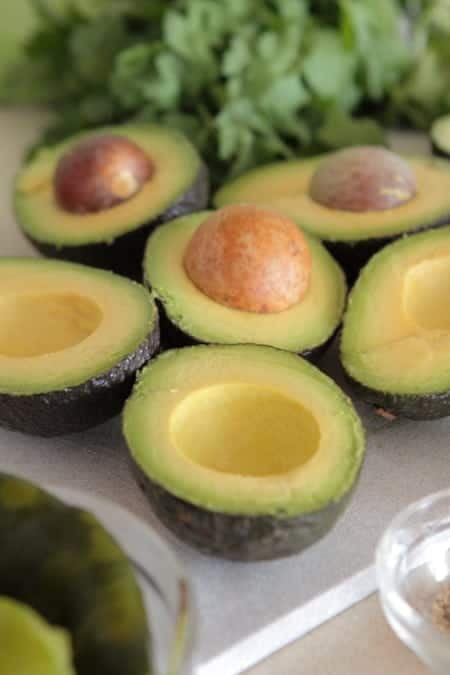 How To Pick The Best Avocados
When comparing a group of fresh avocados, check the outside color of the skin of the avocados for any that are darker in color than the others. These may be riper than fresh avocados with lighter skin. Check the outer skin of the avocado for any large indentations as this may be a sign that the fruit has been bruised.
Place the avocado in the palm of your hand.
Gently squeeze without applying your fingertips as this can cause bruising and check the firmness of the avocado. See tips below for checking ripeness using "feel".
How Do You Know When An Avocado Is Ready To Eat?
If the avocado yields to firm gentle pressure you know it's ripe and ready-to-eat. Ripe, ready to eat avocados may have a darker color but color can vary so it is best to go by feel as well as color. It will feel lightly soft but it will not feel "mushy" to the touch. Ripe fruit is perfect for that day. Store in the refrigerator if you plan to eat it in a day or two to prevent the fruit from becoming overripe or spoiled.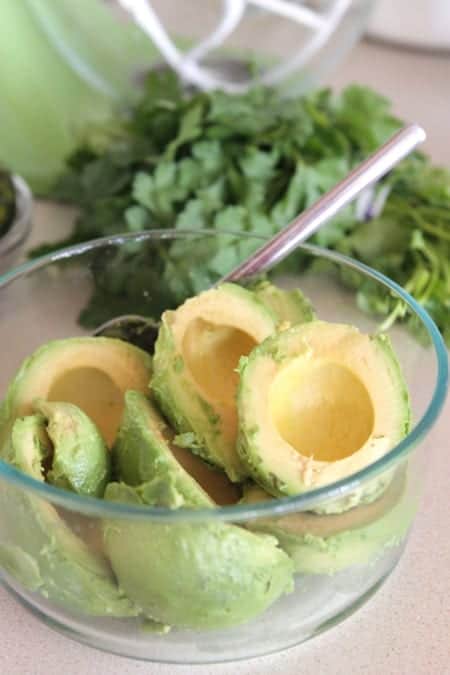 Homemade Guacamole
Place all 4 of your avocados into a large mixing bowl and let's get started!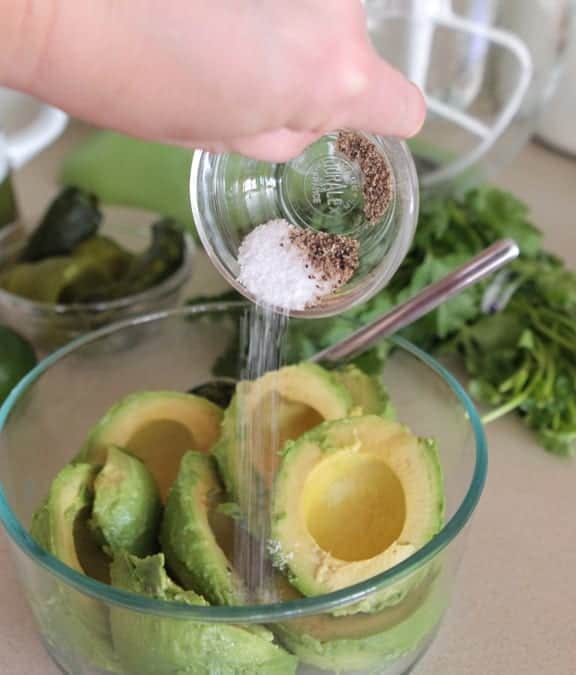 A little kosher salt and freshly ground black pepper please!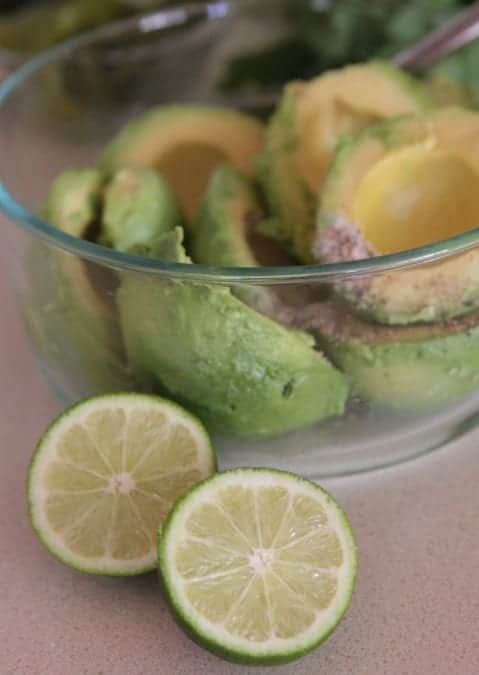 Fresh lime!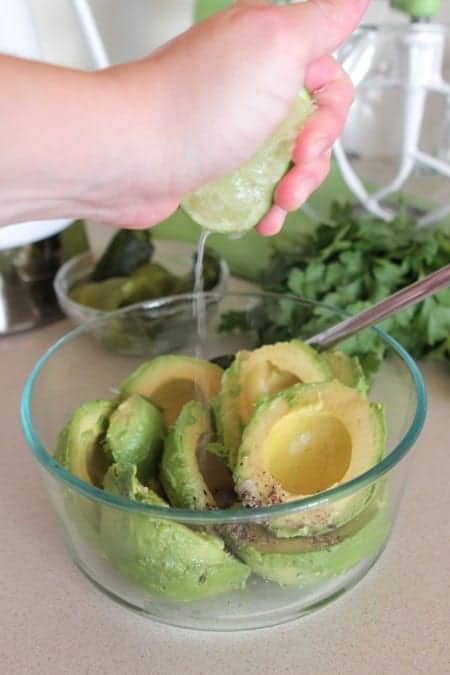 Guacamole Recipe Simple
Squeeze the juice right into the bowl.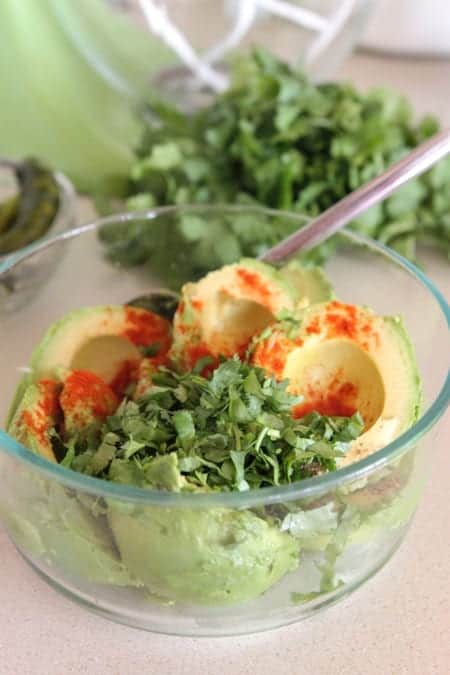 Add your cilantro and smoked paprika. Be sure you use smoked paprika only. It adds the perfect smoky bite.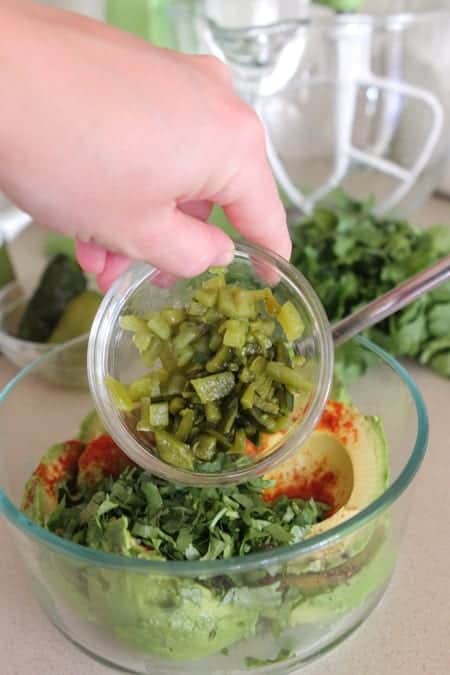 You will roast your peppers ahead of time. Remove the membranes and broil in your oven until the skin is blackened. See recipe for more details. Give this all a good stir until you reach the consistency of your liking. Grab a bag of chips and enjoy!!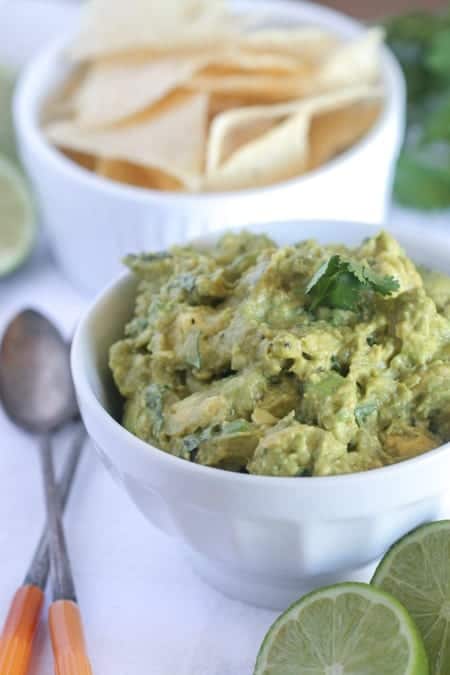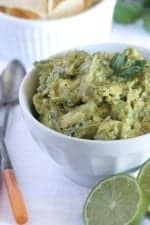 Restaurant Style Homemade Guacamole
Print
Pin
Ingredients
1/4

cup

chopped roasted Anaheim Chile pepper

1/4

cup

chopped roasted Pasilla pepper

4

large

ripe avocados, split, pitted and removed from skin

1/2

teaspoon

kosher salt

1/2

teaspoon

fresh ground black pepper

1

large lime

juiced

1/2

teaspoon

smoked paprika

1/2

cup

chopped fresh cilantro leaves
Instructions
Preheat oven's broiler. Place split peppers, membranes removed onto a piece of foil. Place in oven and let cook until skin is blackened. Remove and wrap completely in foil. After 5 minutes, carefully remove blackened skin and chop.

Place avocados in large bowl. Add salt, pepper, lime juice, smoked paprika, cilantro and chopped roasted peppers. With a spoon, stir and mash until you reach the consistency of your liking. Serve right away with chips.
Nutrition
Calories:
20
kcal
|
Carbohydrates:
5
g
|
Protein:
1
g
|
Fat:
1
g
|
Saturated Fat:
1
g
|
Sodium:
147
mg
|
Potassium:
39
mg
|
Fiber:
1
g
|
Sugar:
1
g
|
Vitamin A:
165
IU
|
Vitamin C:
10.2
mg
|
Calcium:
3
mg
|
Iron:
0.2
mg
Keywords:
authentic guacamole recipe, best guacamole recipe, easy guacamole, easy guacamole recipe, guacamole, guacamole ingredients, guacamole recipe, guacamole recipe easy, guacamole recipe simple, homemade guacamole, how do you make guacamole, how do you make guacamole dip, how to make guacamole, simple guacamole recipe, what is guacamole
Pin To Your Favorite Recipe Board