Disney World is the most magical place on Earth! Between the rides and the characters, I can't get enough of it. One thing I especially love about it is the food. I'm here to give you an inside scoop on The Best Food at Walt Disney World Resort!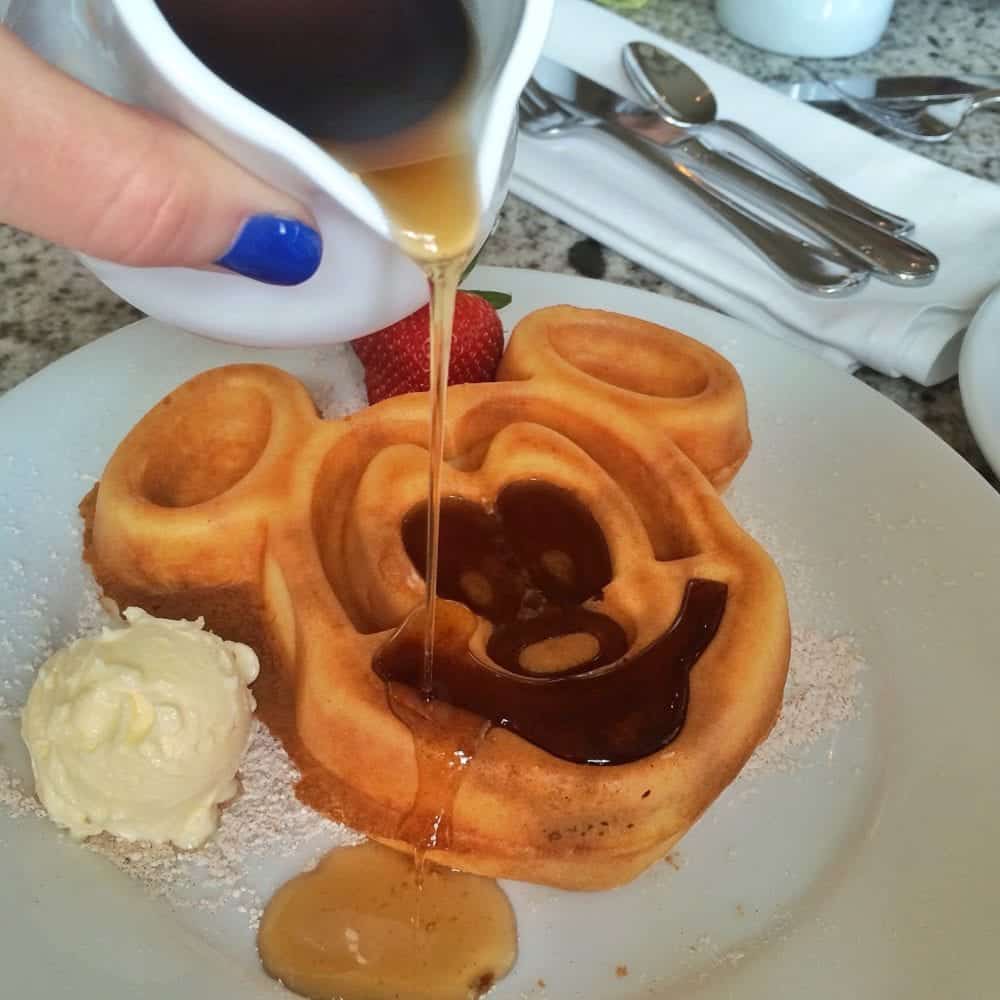 The Best Food at Walt Disney World Resort
It's time for two of my favorite topics to come together once again – food and Disney!
You can get Mickey Waffles at many locations throughout the resort, however I enjoyed this one at Disney's Grand Floridian Resort & Spa, Grand Floridian Cafe.
The cutest Mickey Cupcakes and lots of other goodies are available at the BoardWalk Bakery. Love this one.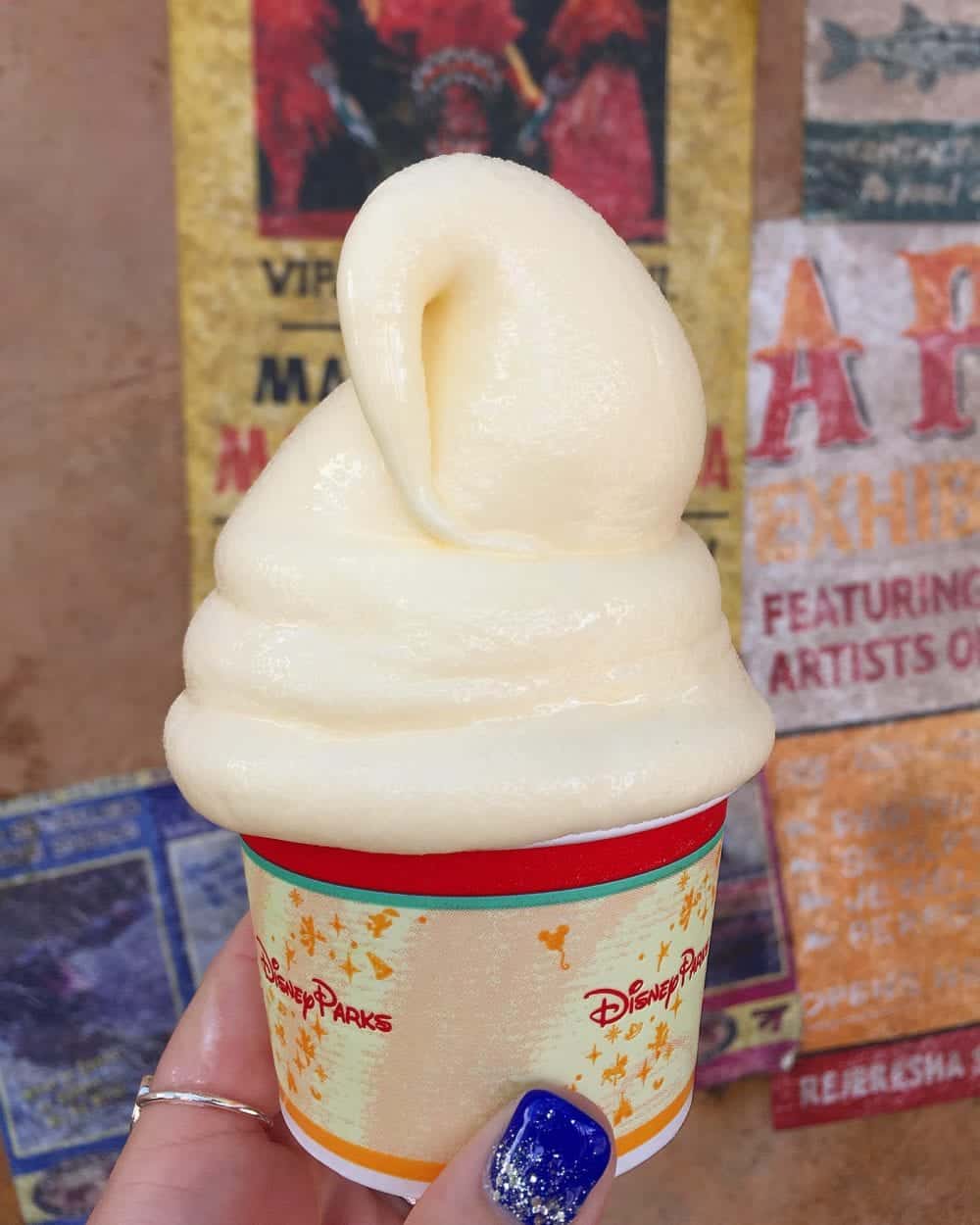 Dole Whips are always a great idea. This chubby swirled version is found at Disney's Animal Kingdom Tamu Tamu Refreshments.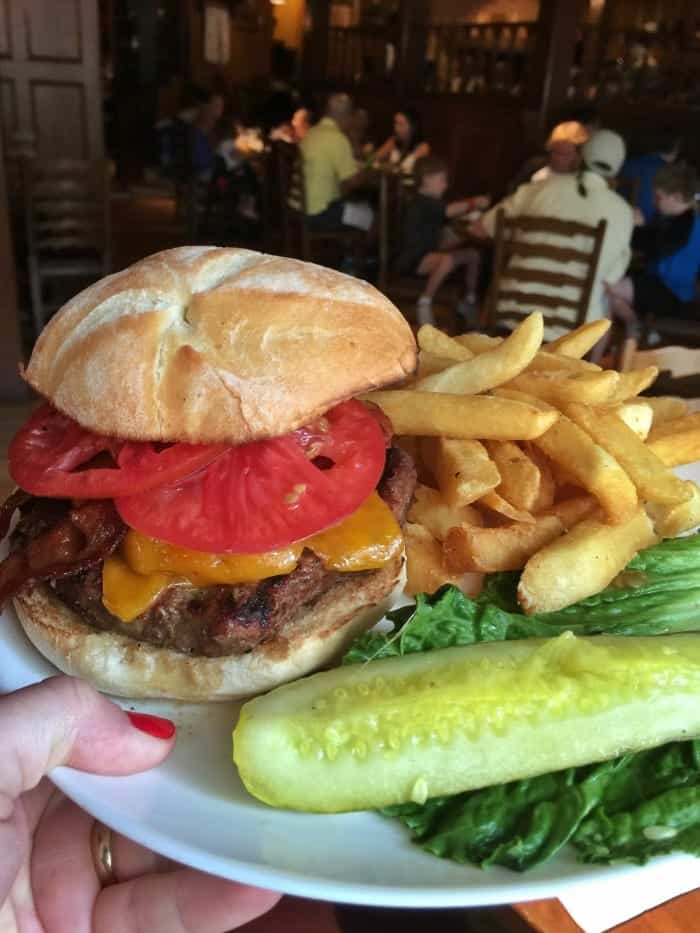 Find this gorgeous burger at Liberty Tree Tavern at Magic Kingdom.
This Oooey Gooey Toffee Cake is also found at Liberty Tree Tavern, Magic Kingdom. Amazing!!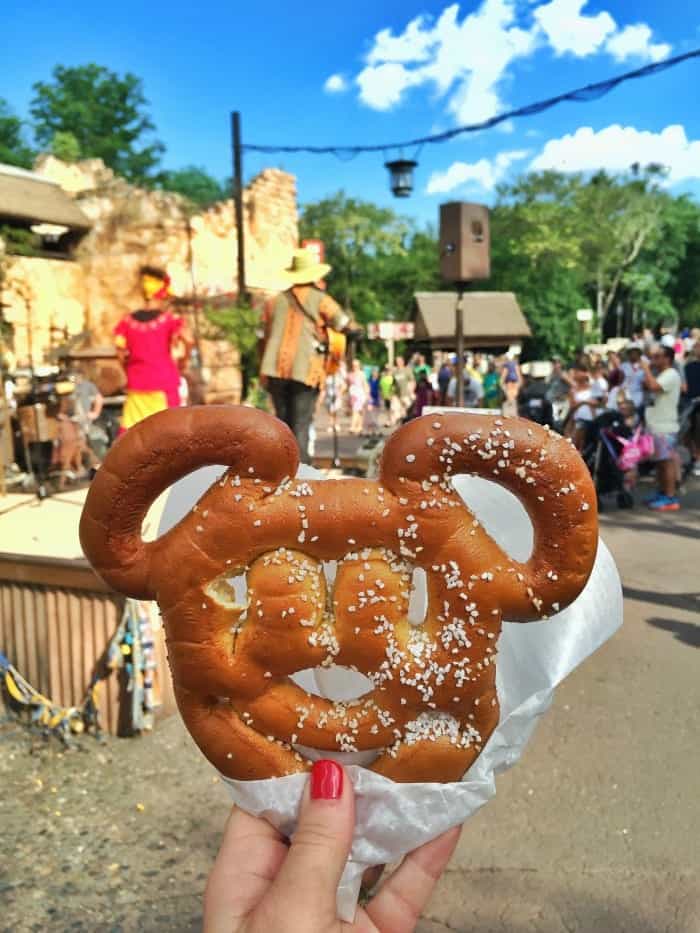 Mickey Pretzels are a MUST while at Walt Disney World Resort. Find them throughout the parks. This one is from Disney's Animal Kingdom 🙂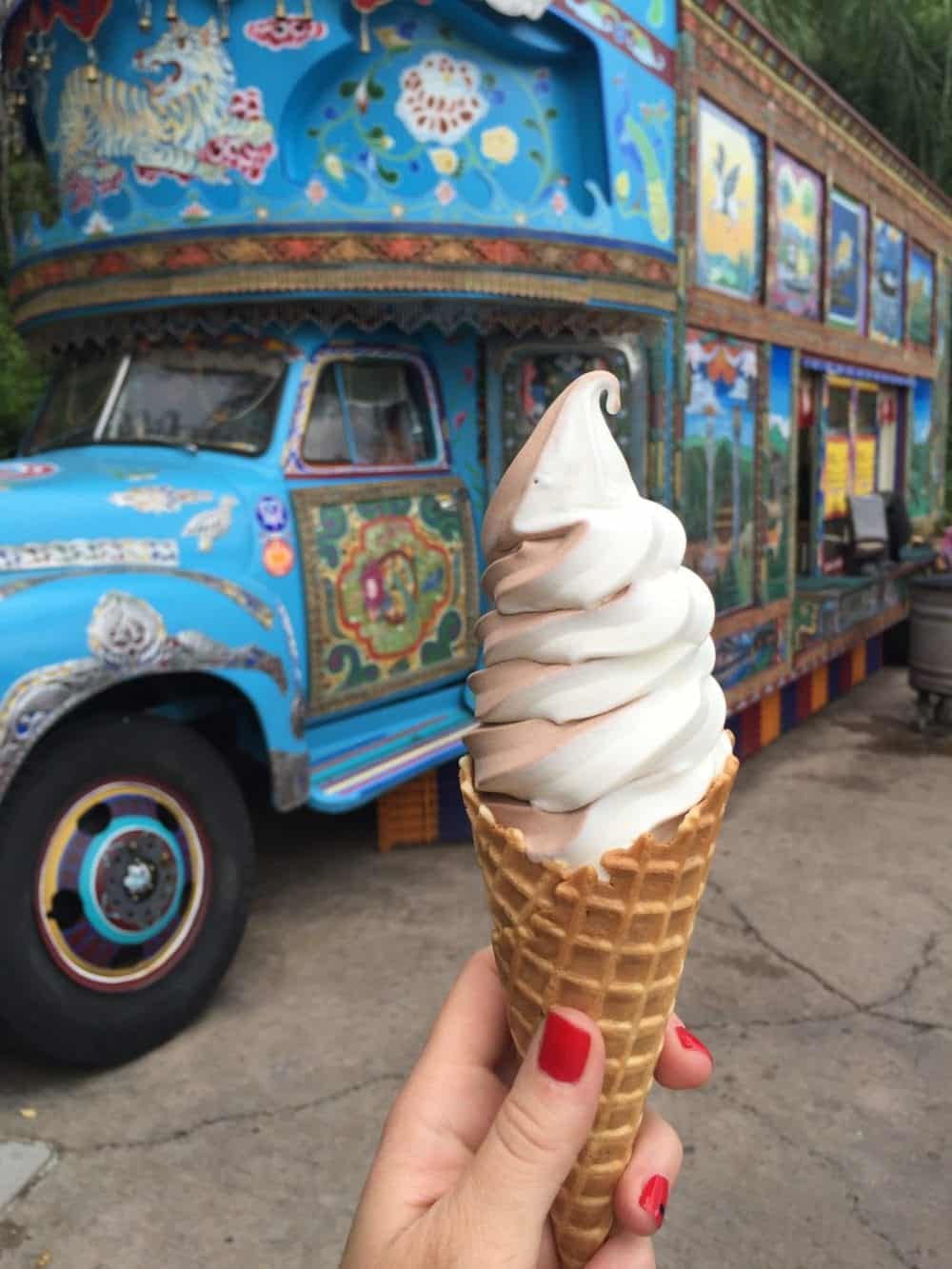 On your way to Expedition Everest at Disney's Animal Kingdom, look for this fun Anandapur Ice Cream Truck! Gorgeous soft serve cones available.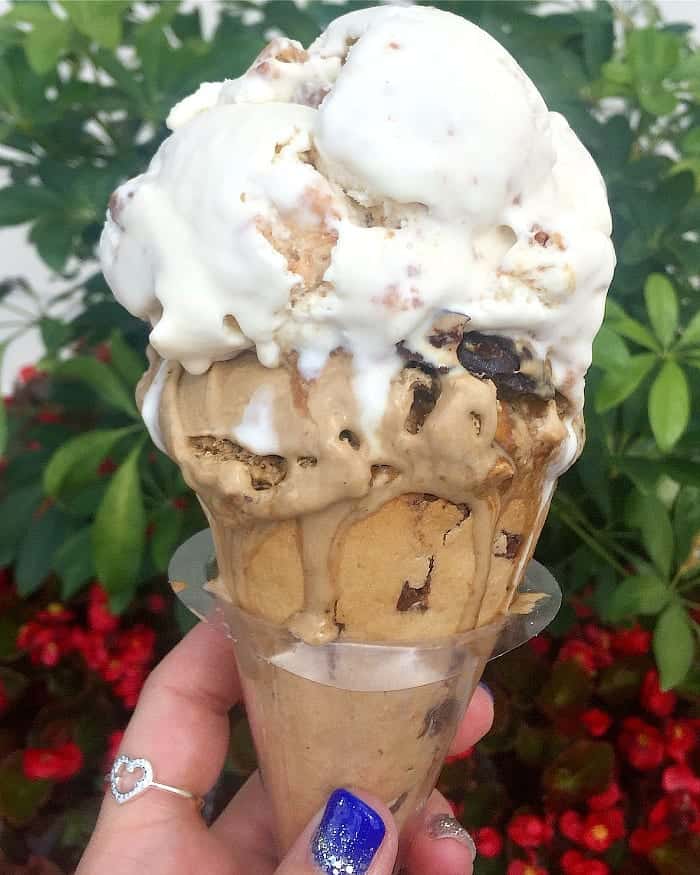 Ample Hills Creamery on Disney's BoardWalk is a MUST. Some of the best ice cream I've had. The gooey butter cake is out of this world delicious.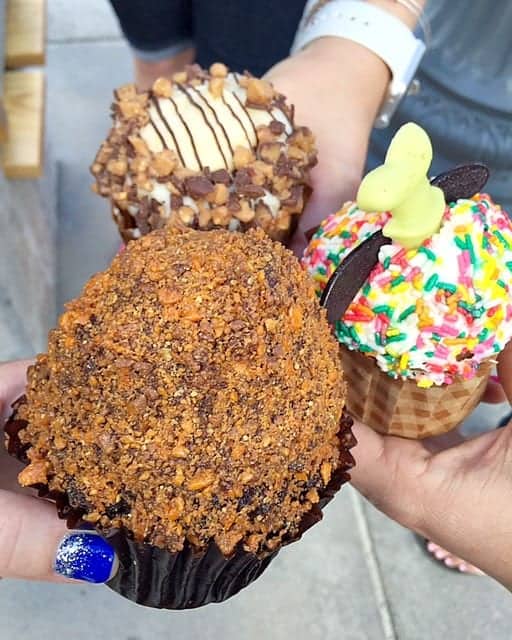 Disney's Hollywood Studios has lots of fun places to grab bites to eat. These cupcakes were found at Starring Rolls Cafe. The Butterfinger Cupcake is one of my favorites.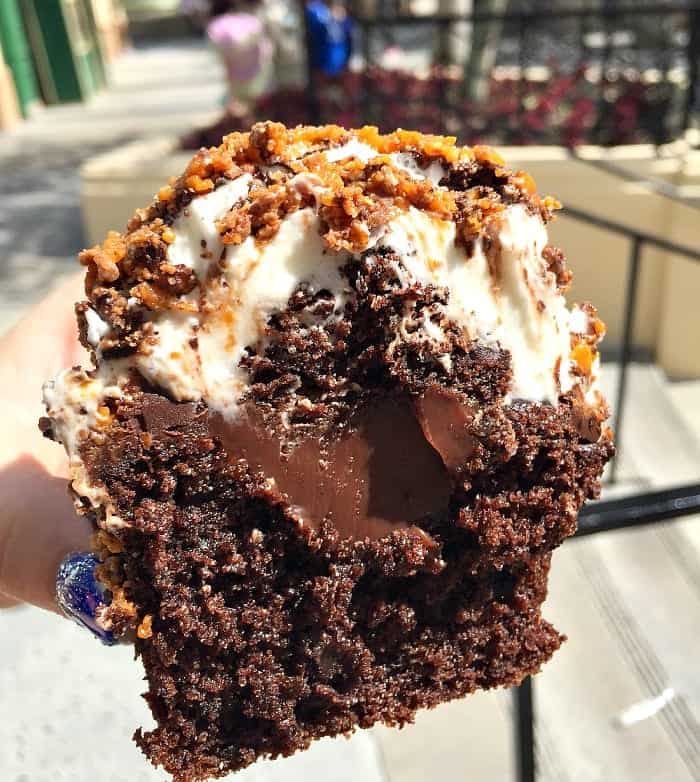 Here's the middle of the Butterfinger Cupcake from Starring Rolls Cafe. Oh my goodness amazing!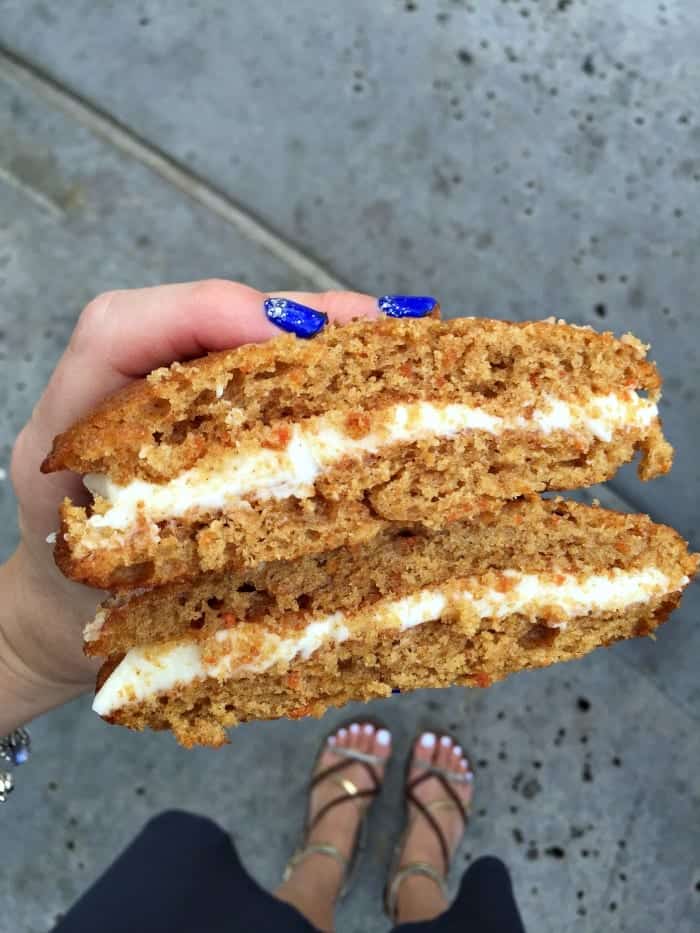 Disney's Hollywood Studios Sweet Spells has the famous Carrot Cake Whoopie Pie that is worth every single calorie. Amazing.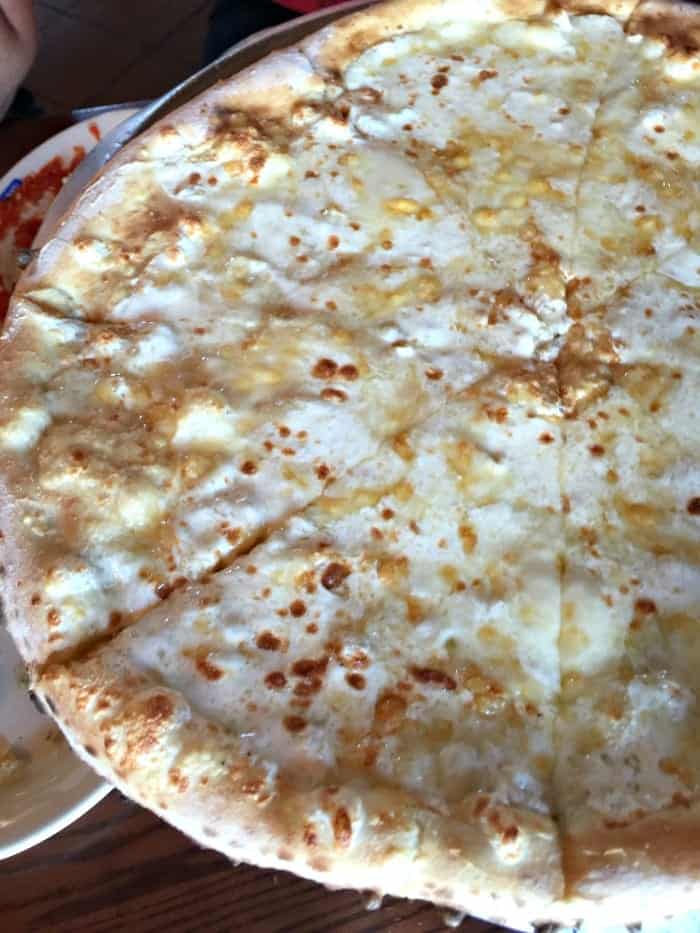 The pizza at Via Napoli located in Epcot's World Showcase, Italy is one of my favorite places to enjoy pizza anywhere! I look forward to it at every visit. This is their white pizza.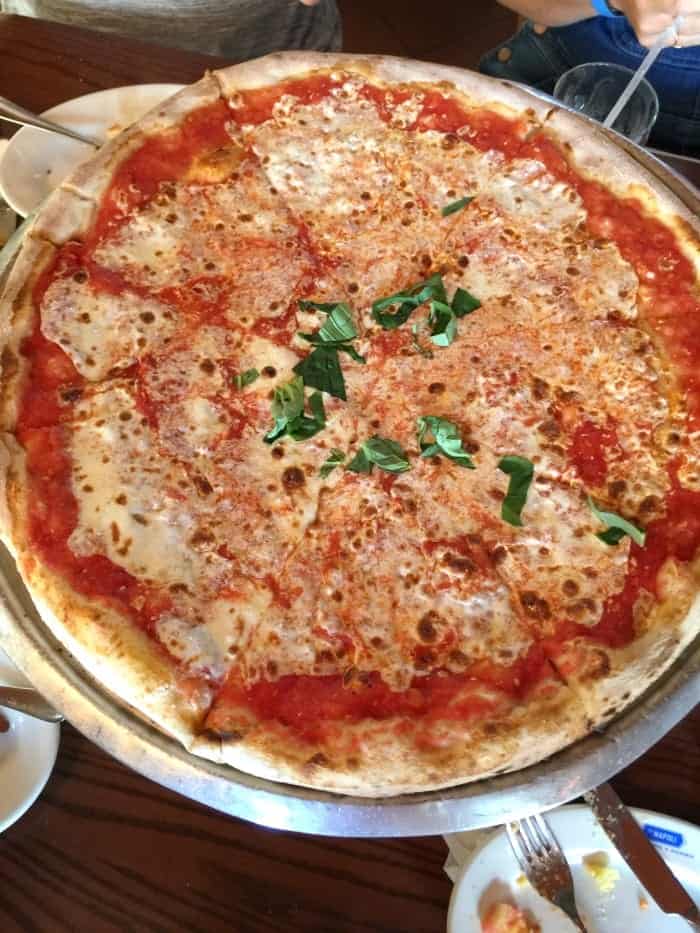 Another favorite pizza from Via Napoli is the Classic Marguerita Pizza. The best!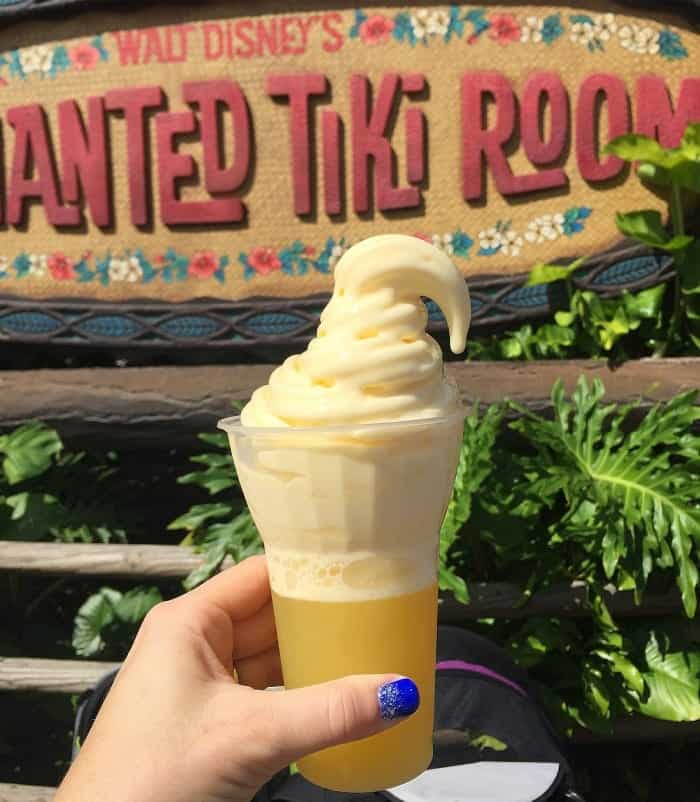 The Dole Whip Float at Aloha Isle in Magic Kingdom's Adventureland is another must have at every visit! So refreshing.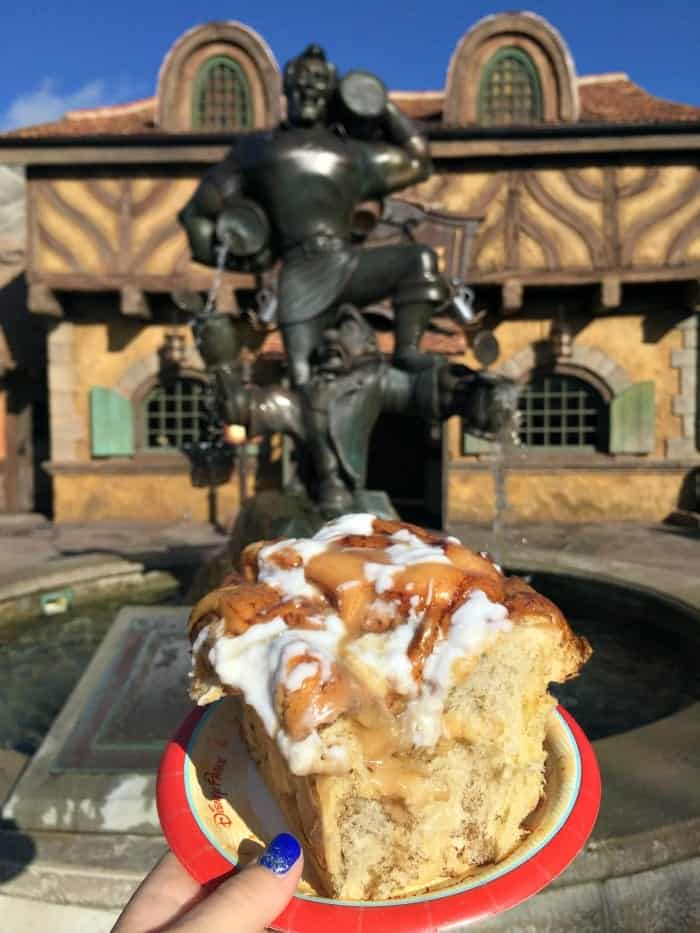 Gaston's Tavern in Magic Kingdom's Fantasyland has this GIANT Cinnamon roll that is fantastic. Be sure you ask for extra frosting on top!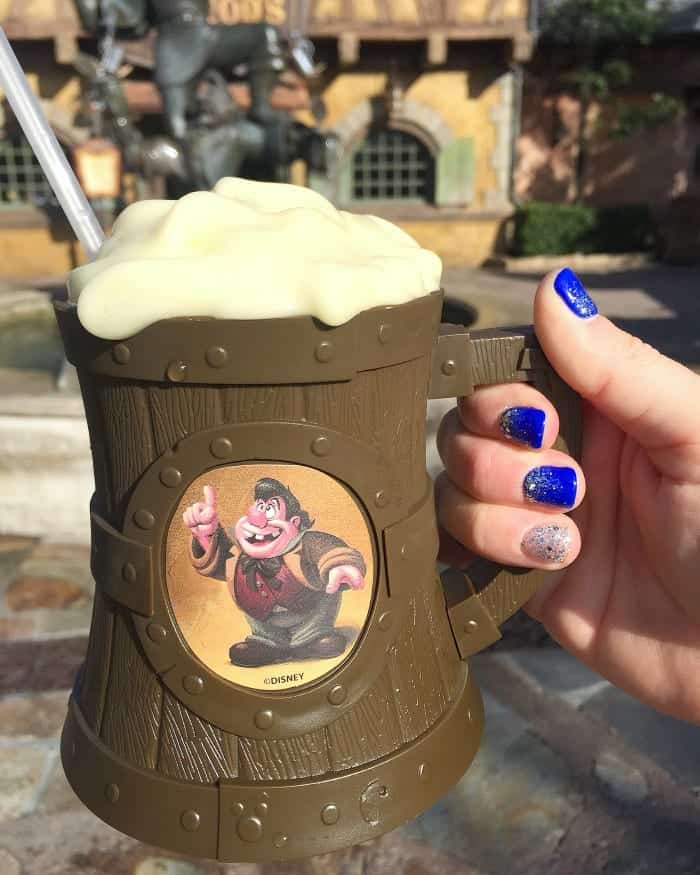 Another favorite from Gaston's Tavern is Le Fou's Brew. It's one of my very favorites! Frozen Apple Juice with a hint of Toasted Marshmallow and topped with All-Natural Passion Fruit-Mango Foam.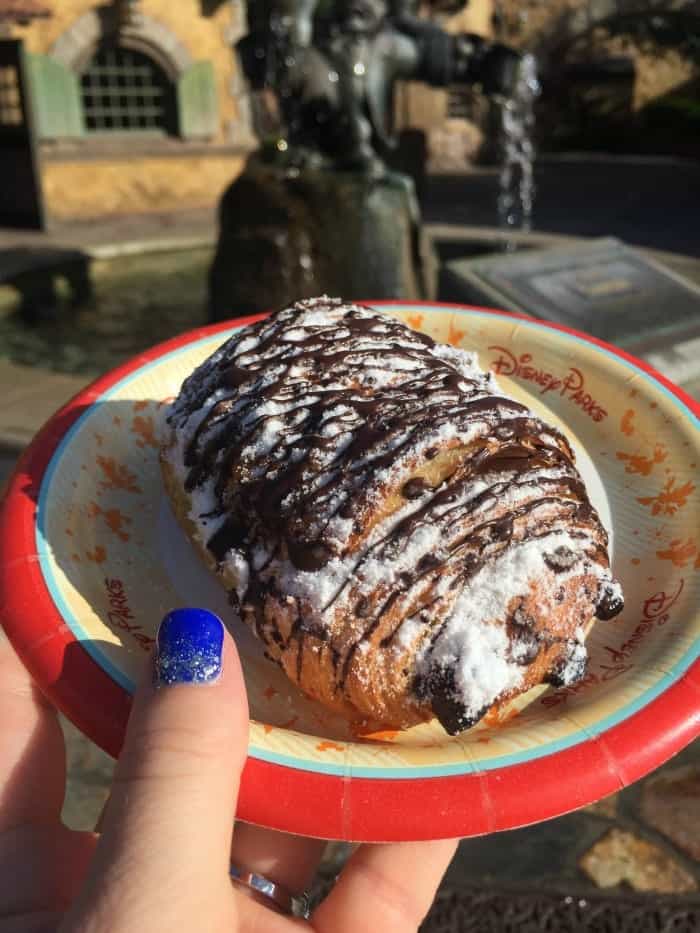 The Chocolate Croissant from Gaston's Tavern is also beautifully delicious.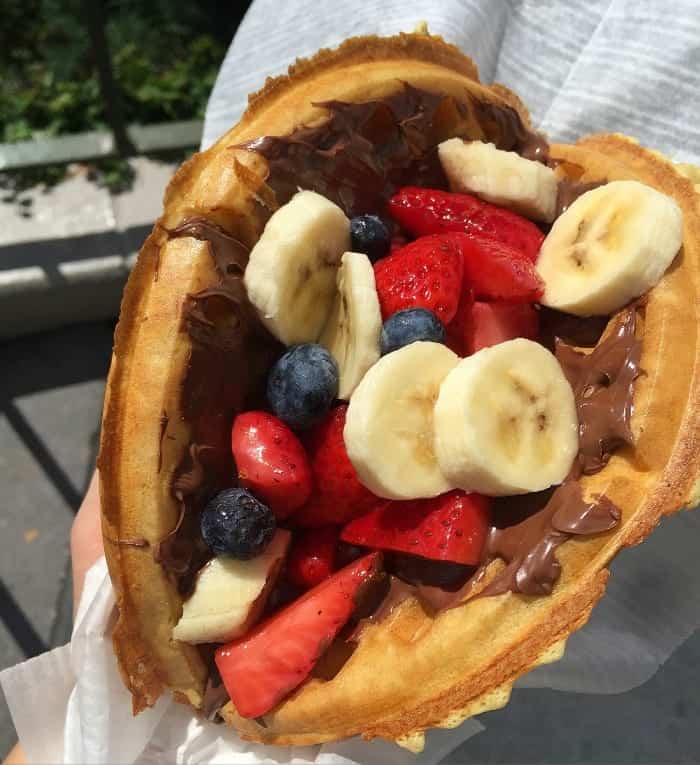 Sleepy Hollow in Magic Kingdom's Liberty Square has this gorgeous and delicious Fresh Fruit Waffle Sandwich with Nutella. Yah, it's amazing.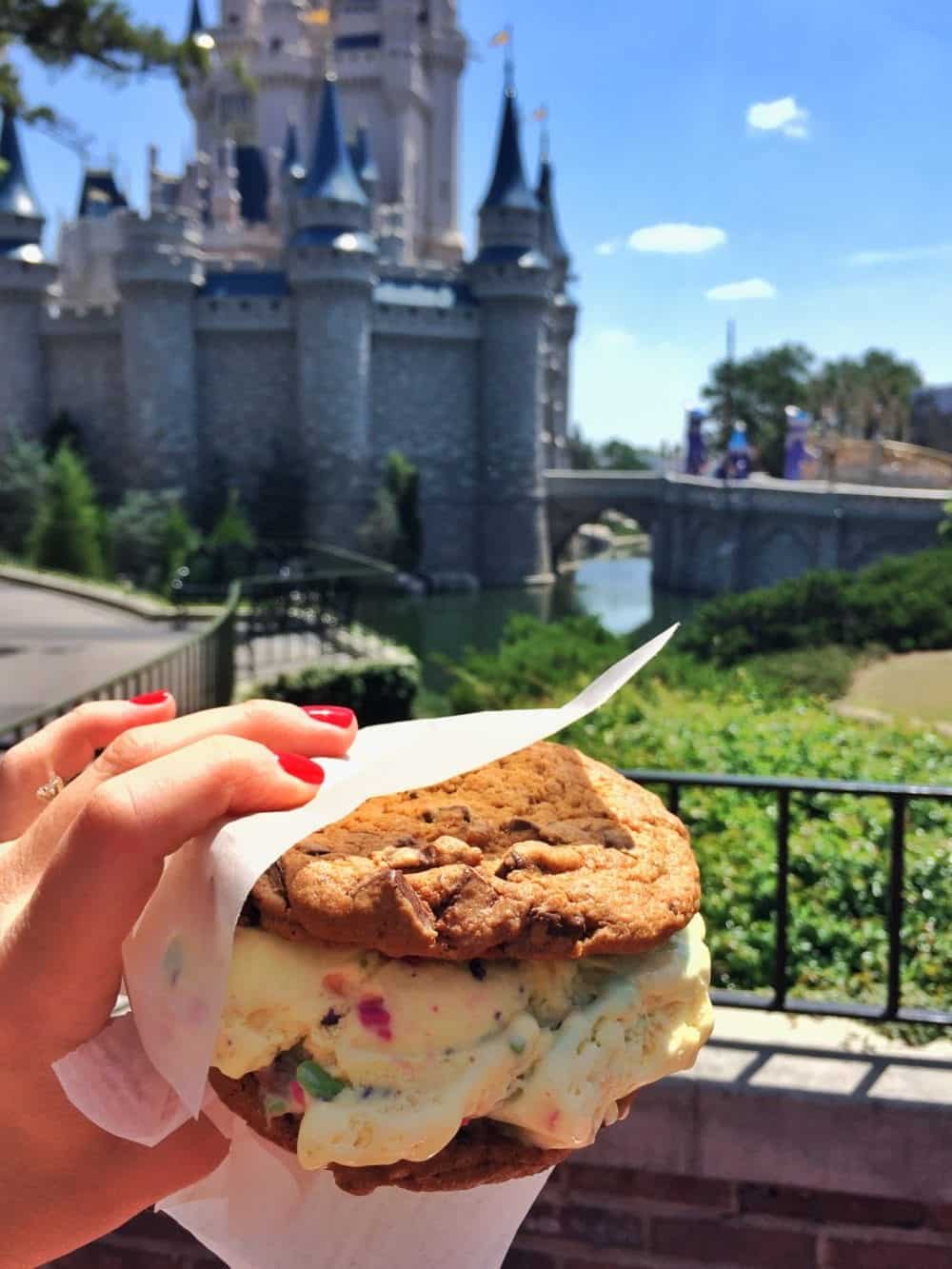 Sleepy Hollow also has Cookie Ice Cream Sandwiches available. This was their birthday cake ice cream that was limited edition last year, but they've got other delicious flavors to choose from.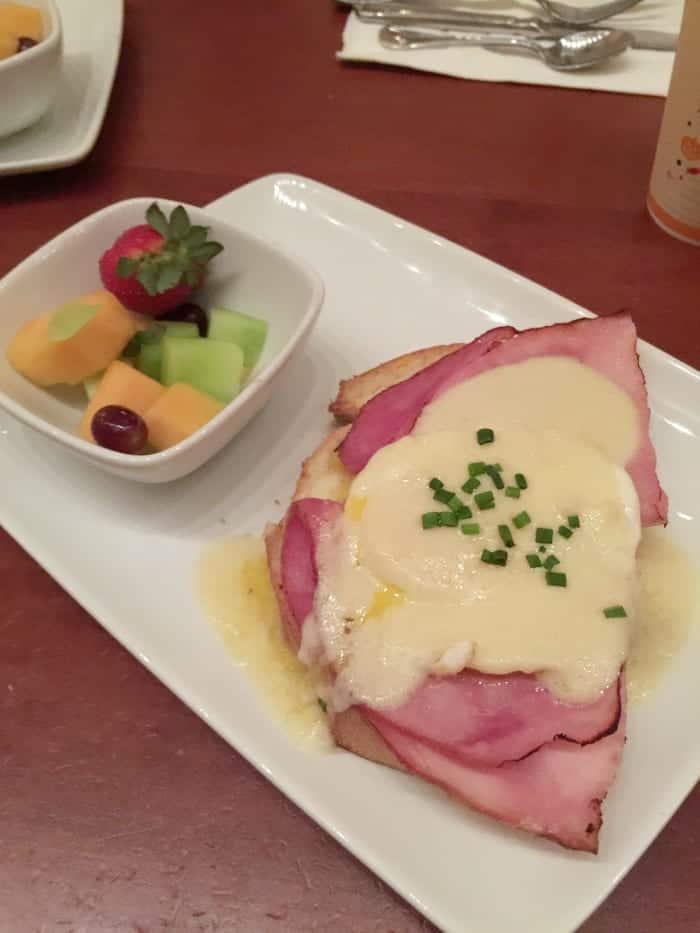 The Open Face Croque Madame from Magic Kingdom's Be Our Guest is fantastic. Had this for breakfast on my last visit. Decadent and WOW!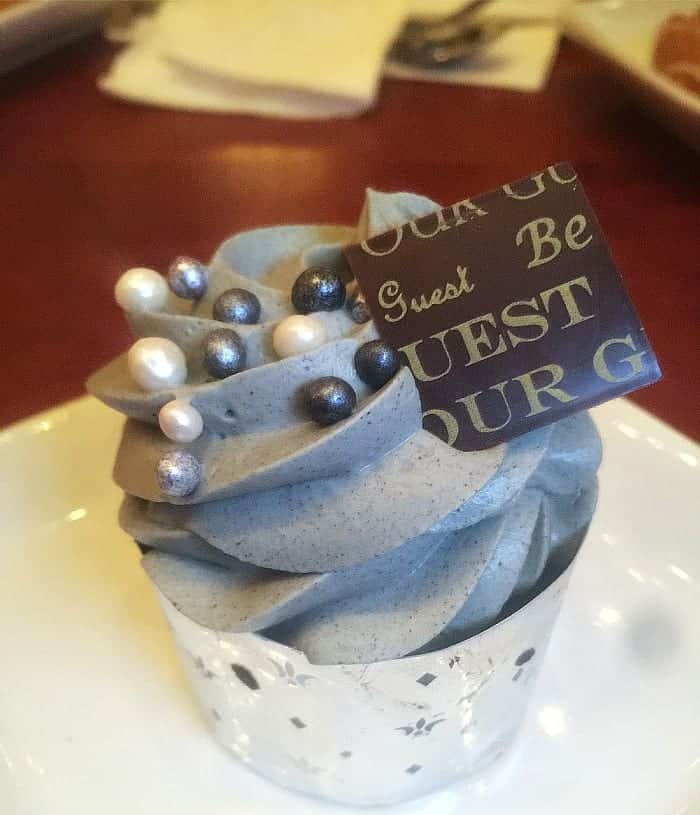 The Master's Cupcake also from Be Our Guest, Magic Kingdom is not to be missed. As they say in the movie, the "Grey Stuff" is delicious. You've gotta try it 🙂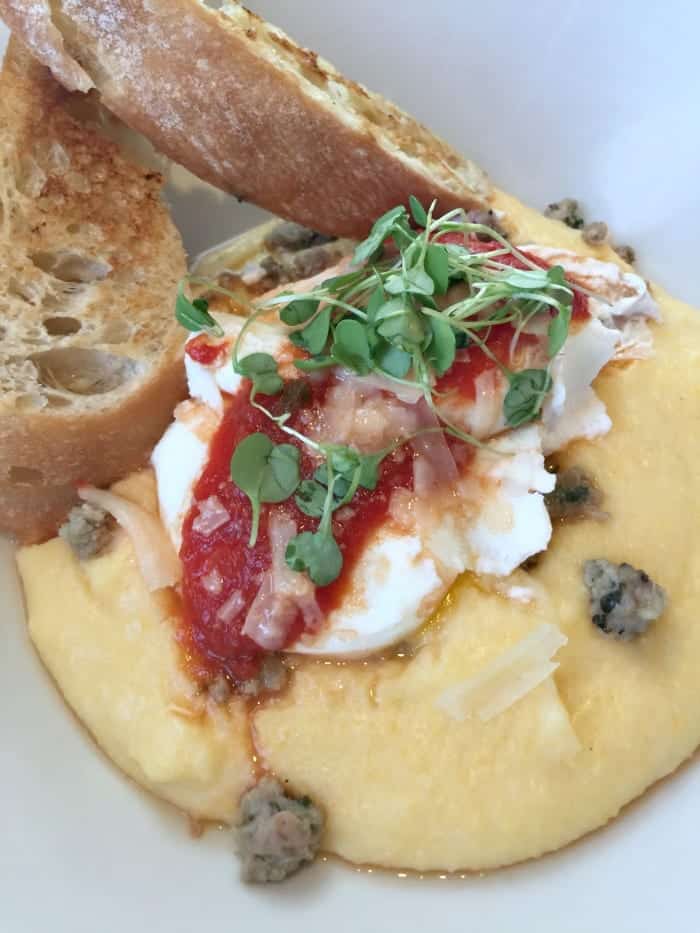 Disney's Boardwalk has Trattoria al Forno Restaurant. We had breakfast there and were blown away. The Pouched Eggs dish was my absolute favorite. Fennel Sausage and Tomato Gravy served over soft Polenta. Can't wait to go back here!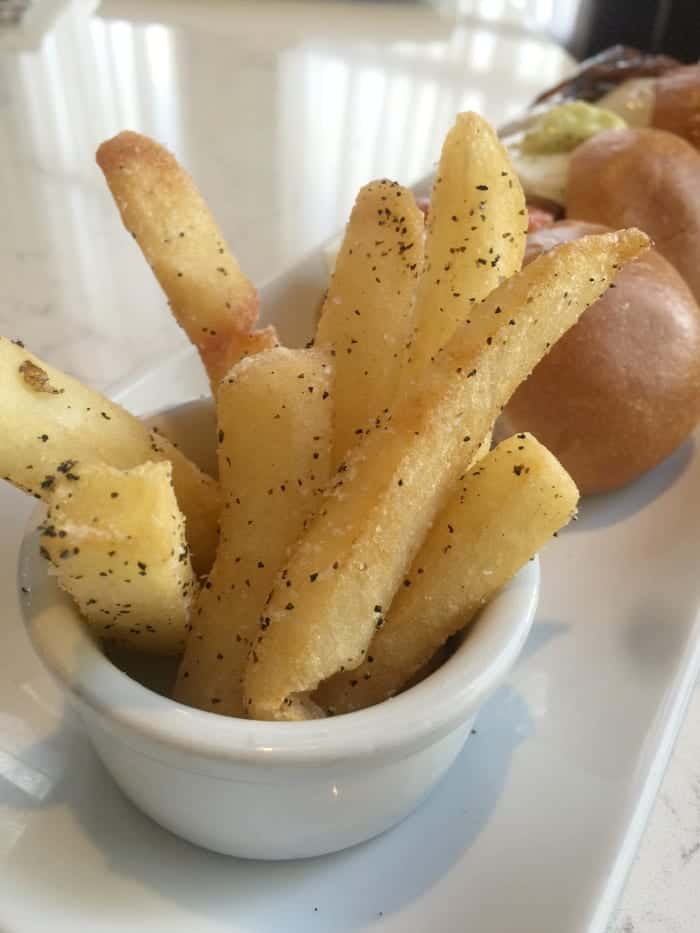 Also at Trattoria al Forno Restaurant, we noticed how absolutely amazing their French Fries were. Some of the best crispy yet tender inside fries I've ever had. Check them out!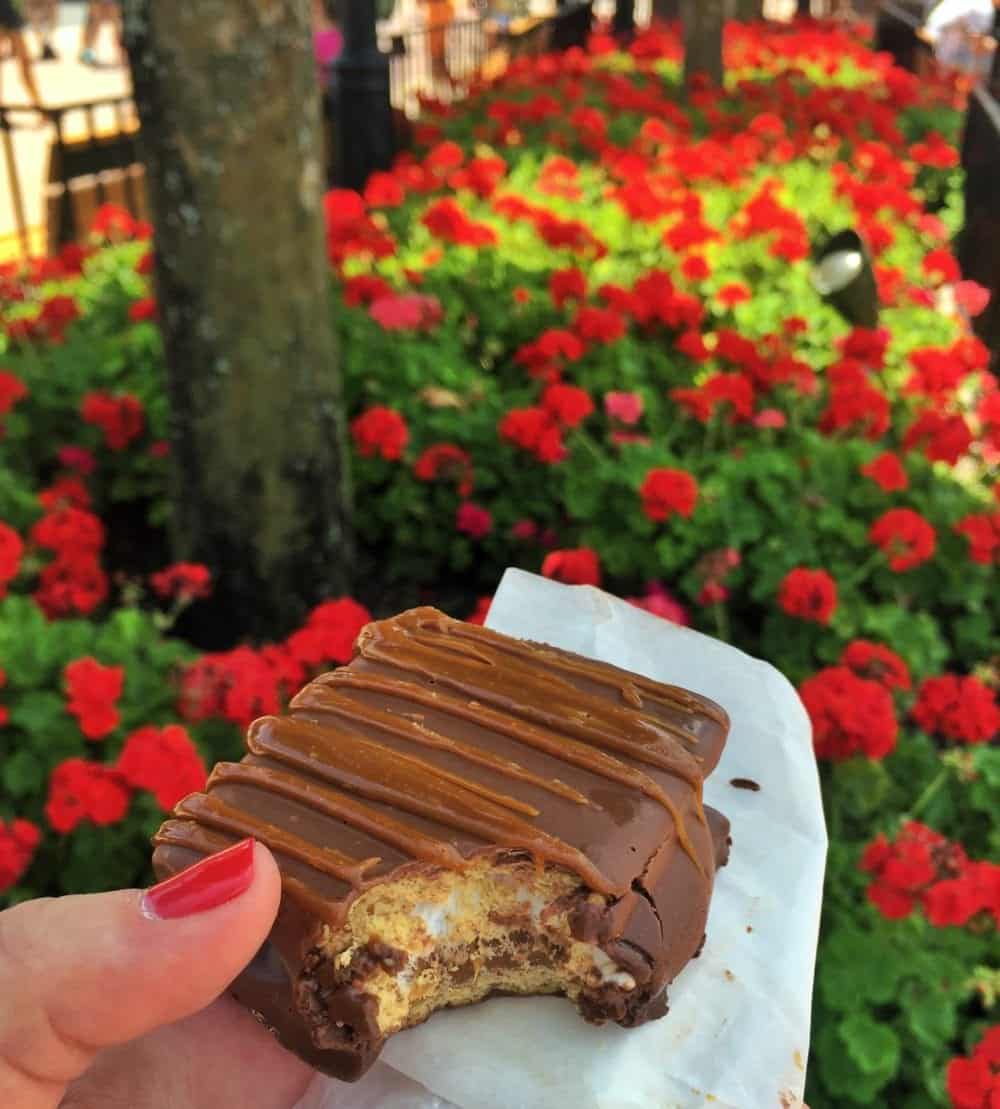 The Werther's Bakery in Epcot's World Showcase, Germany has so many delicious caramel treats. You've got to check them out. This is the caramel s'mores bars. Mmm!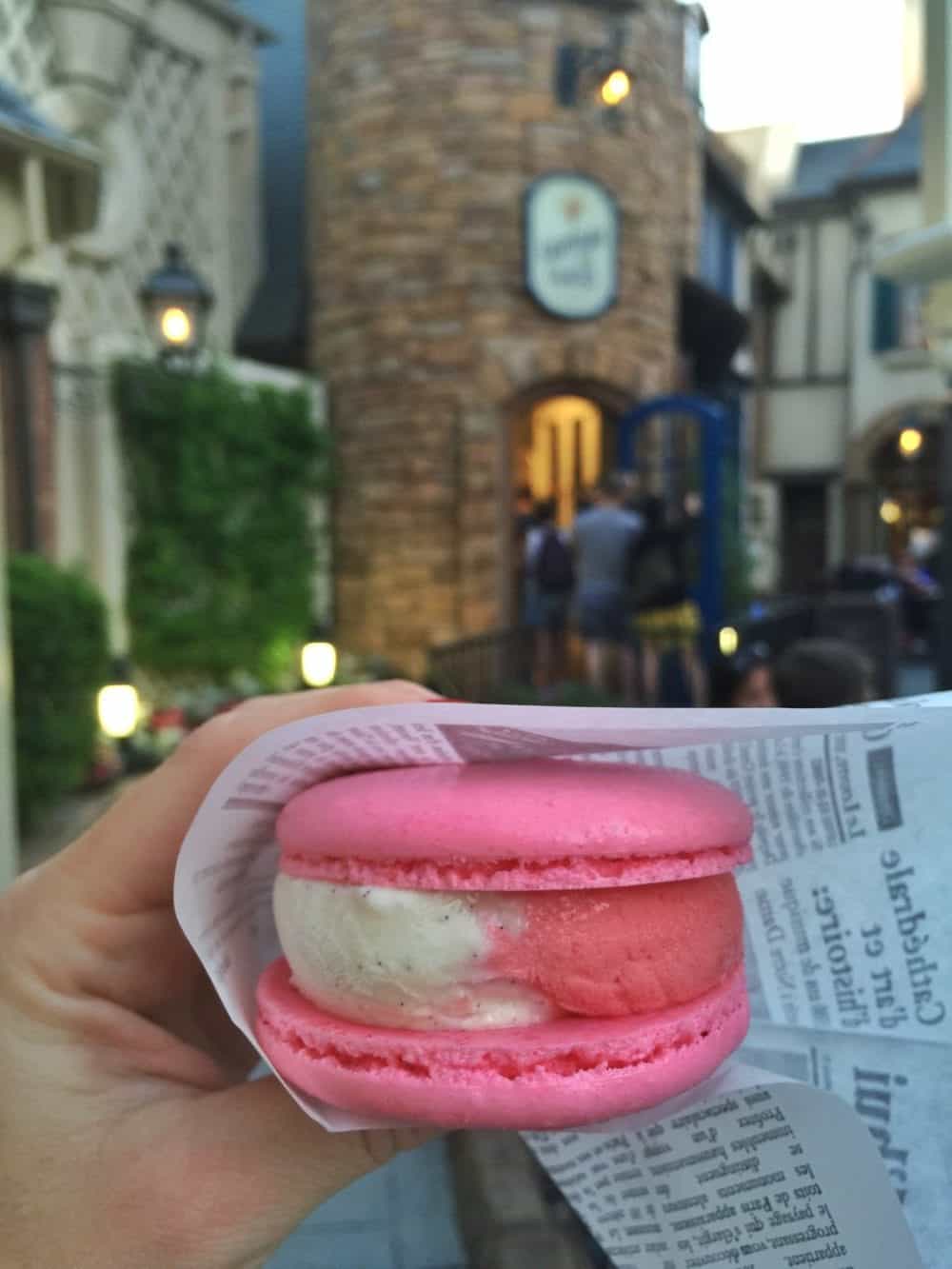 Epcot's World Showcase, France has L'Artisan des Glaces…this Macaron Ice Cream Sandwich was perfection.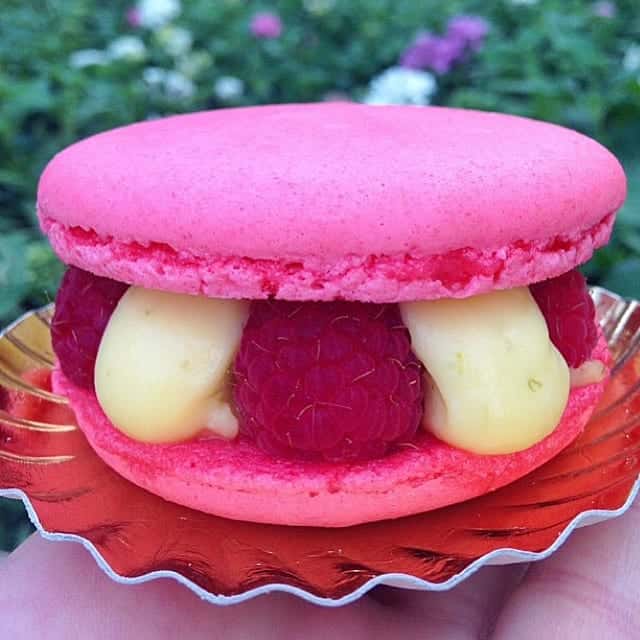 Also in Epcot's World Showcase, France is Les Halles Boulangerie & Patisserie. This Macaron Raspberry dessert was not only beautiful but delicious!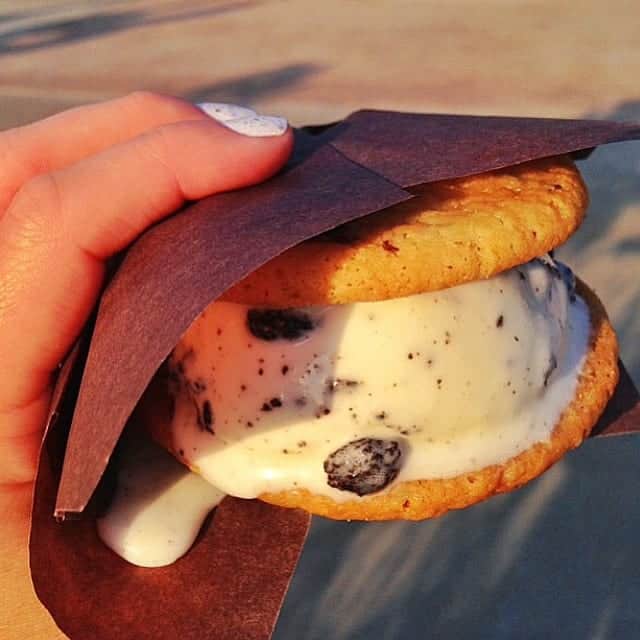 Epcot's World Showcase, Italy has a little Italian Kiosk called Gelati. You can get this perfect cookie and Italian Gelato sandwich. Love this one!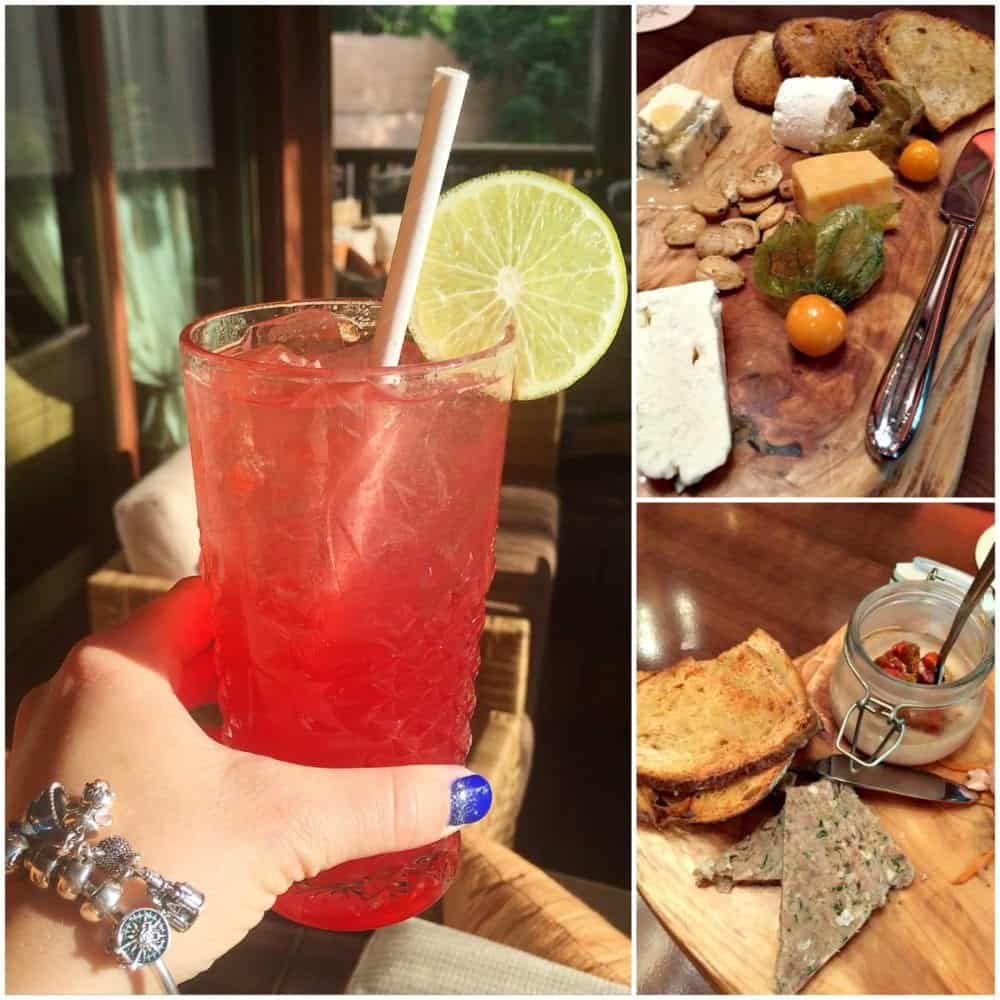 Tiffins Restaurant in Disney's Animal Kingdom is amazing! The Nomad Lounge for drinks and appetizers then dinner in their gorgeous restaurant. It's all good. Be sure to check it out.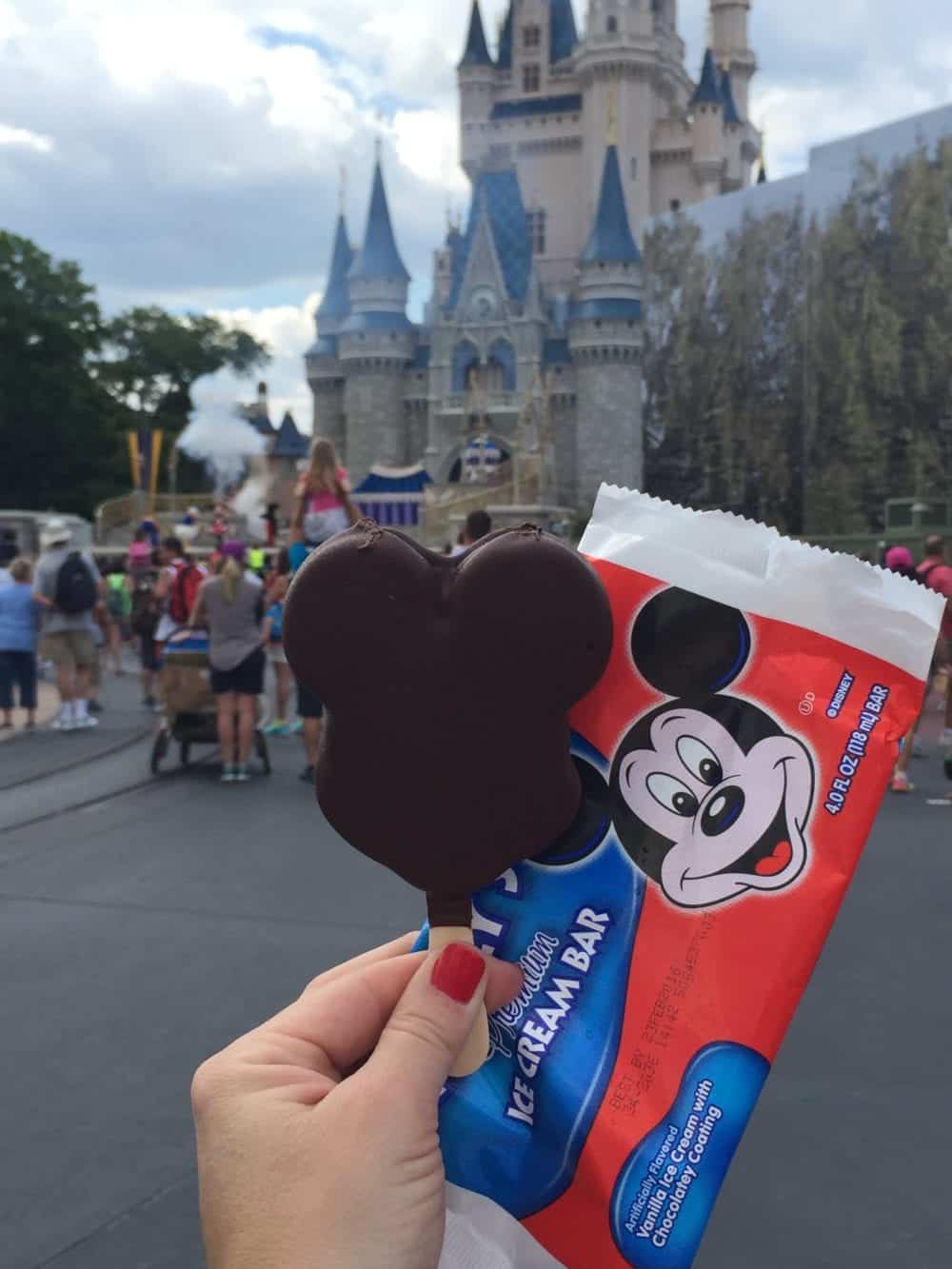 Always a classic choice….the Mickey Ice Cream Bar! Crispy thin chocolate covered vanilla ice cream. Love this one too. Hope you've enjoyed my food choices. Let me know if I've missed any of your favorites!
Pin to your favorite Travel Board!