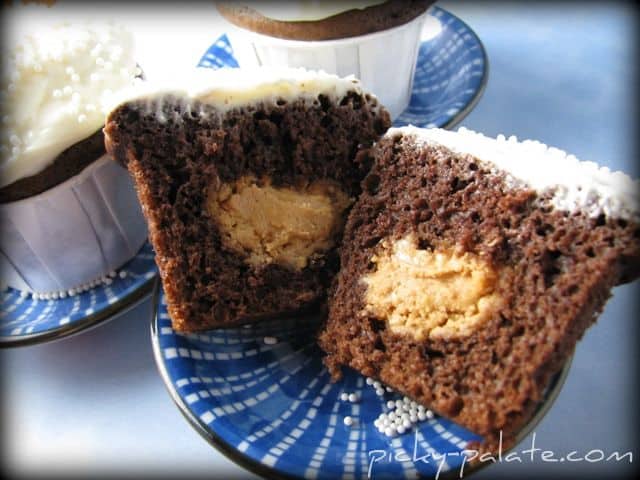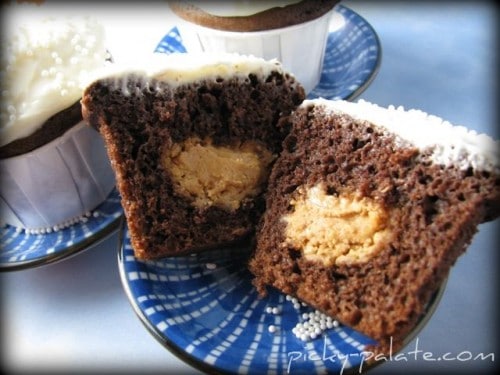 I can hardly believe my baby turned 4 this week! He is such a little sweetheart. For his birthday I took him and his brother to Disneyland, they had so much fun despite the crazy crowds. Since we have annual passes, Brady was given a $60.00 gift card courtesy of Disney to buy anything he wanted. He had so much fun picking out all of his birthday gifts! Older brother is already counting down the days that he gets to do the same.
Birthday night I made these killer cupcakes with a surprise center that will not disappoint! Peanut buttery delicious to say the least! Take a peek and enjoy, they are oh so bad, but oh so good!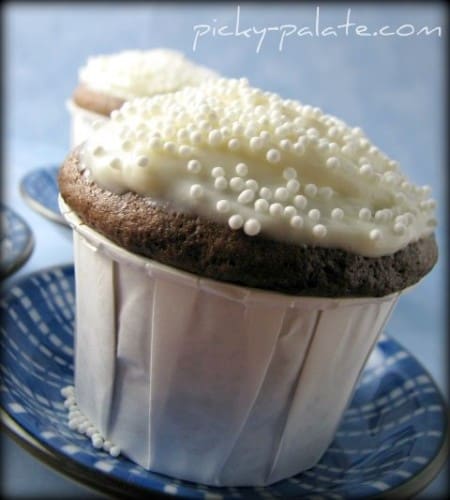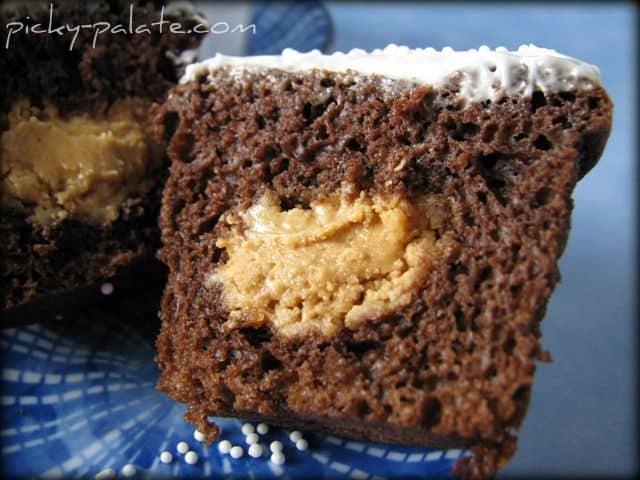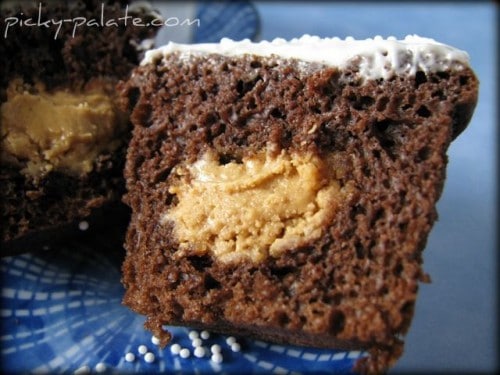 Birthday Boy Peanut Butter Hidden Chocolate Cupcakes
1 devils food cake mix
4 eggs
1/2 Cup water
1/2 Cup canola oil
8 oz sour cream
1 small package chocolate pudding mix (4 serving size)
2 Cups creamy peanut butter
1 1/2 Cups powdered sugar
8 oz softened cream cheese
1 stick softened butter
3 Cups powdered sugar
white non perils for top
1. Preheat oven to 350 degrees F. In a stand mixer, mix cake mix, eggs, water, oil, sour cream and pudding mix on medium for 2 minutes. Pour into paper lined cupcake cups 3/4 way full. In a mixing bowl mix peanut butter and powdered sugar until well combined. Form 1/2 inch balls and press into each filled cupcake. Bake for 20-30 minutes or until a toothpick comes clean from center. Let cool completely.
2. Beat cream cheese and butter until creamy and well combined. Slowly beat in powdered sugar until well combined. Spread over cooled cupcakes then sprinkle with non-perils if desired.
24 cupcakes
_________________________
Birthday Pictures
Have a wonderful rest of the week. See you all soon with more good eatin!