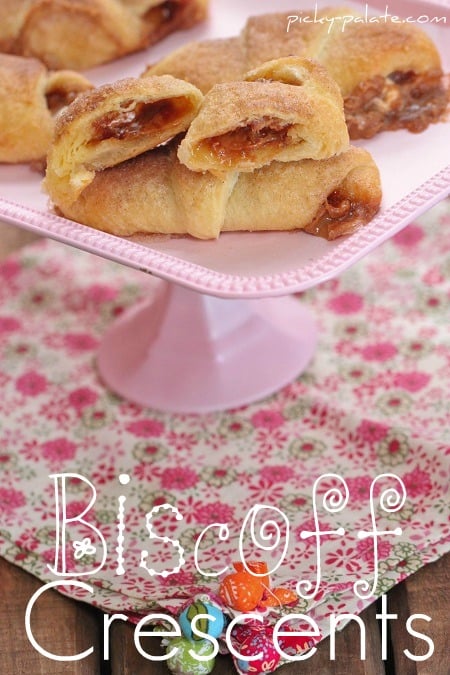 It's no secret that I am one of Biscoff's biggest fans. I keep the stuff stocked in our pantry at ALL times. Luckily my local grocery store started carrying it so I don't have to order it on Amazon anymore, phew!
This is a fun, completely simple recipe that is perfect to get the kids in the kitchen to help. Minimal ingredients, minimal steps…….incredible outcome 🙂 My boys went nuts for this one and couldn't believe I would only make 8 rolls. How rude of me, lol!
The marshmallow makes for a sweet chewy center and the Biscoff……out of this world. This is a no brainer, whip up in 5 minute recipe, that happens to taste like a million bucks. Have fun!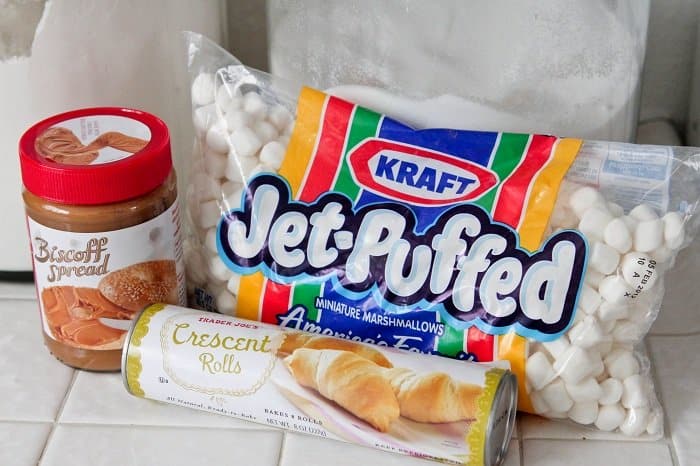 Can you handle the massive amount of ingredients you'll need? Not sure I can 🙂 PS: please imagine there is butter, cinnamon and sugar in the photograph as well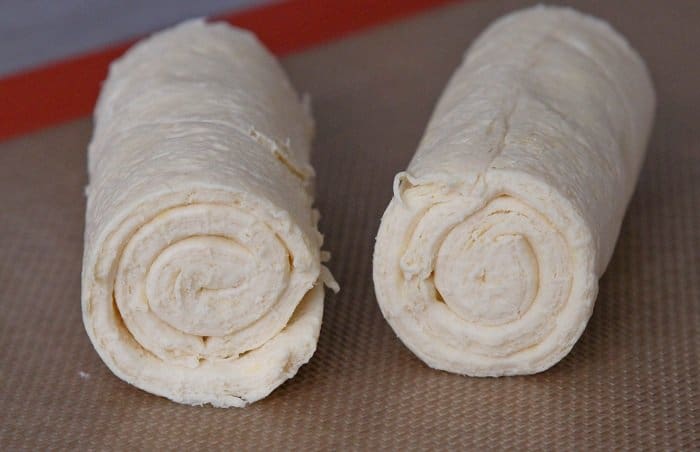 Gotta love those crescents. This is the Trader Joe's brand, but Pillsbury you can find at any grocery store.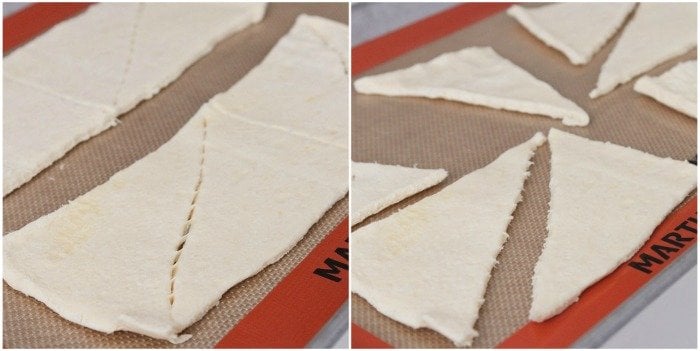 Unroll and separate into triangles.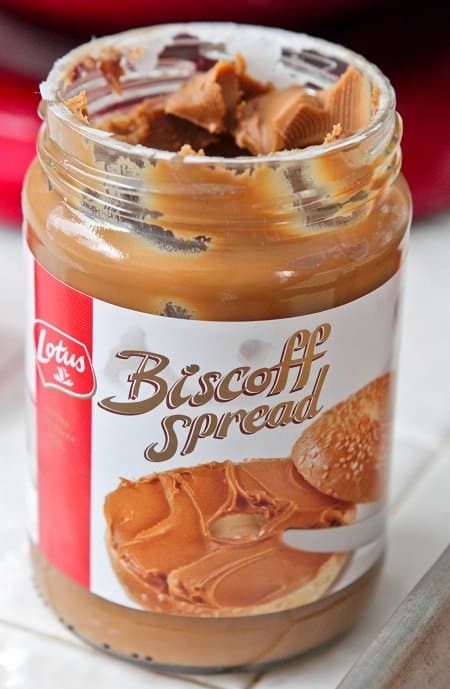 Oh mama mia. I will throw a fit if Biscoff ever goes out of business.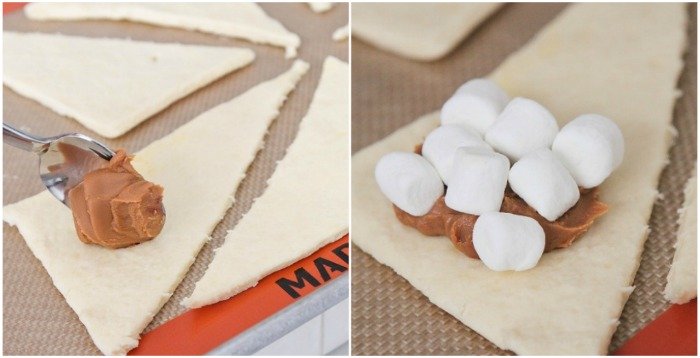 Simple….place your tablespoon of Biscoff over wide end of triangle and top with marshmallows.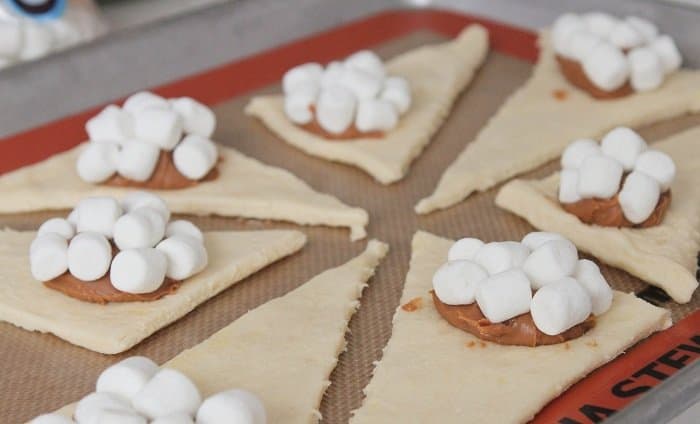 Like so.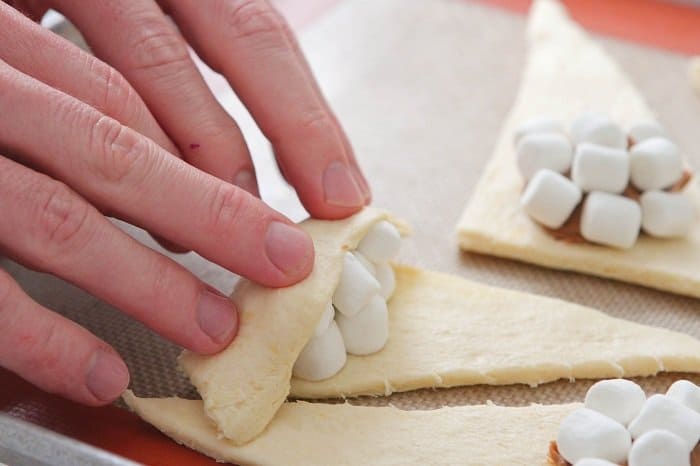 Hubby came home from lunch and helped me roll these babies up. Start at wide end and roll to the small end.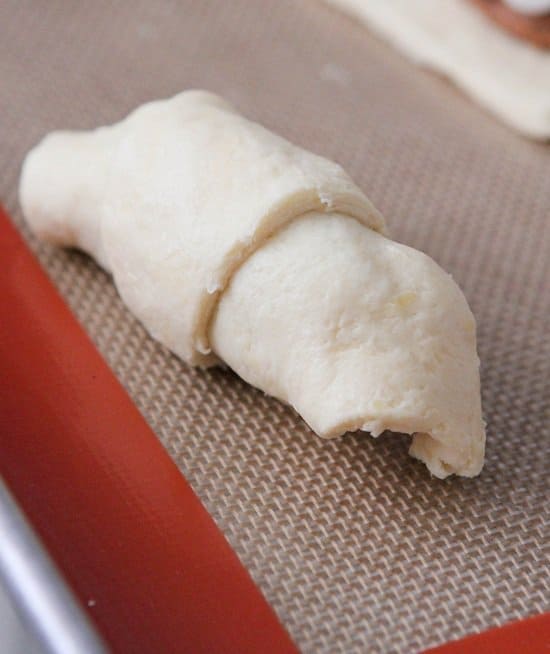 Cute right?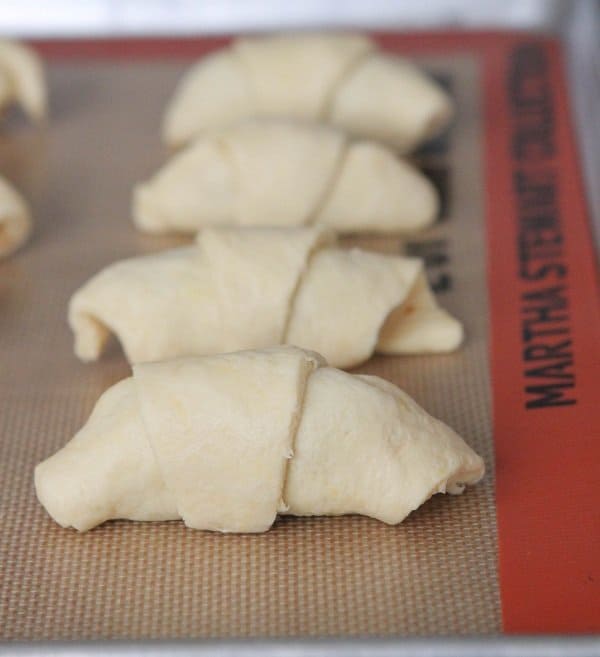 It's about to get better. Break out the butter please.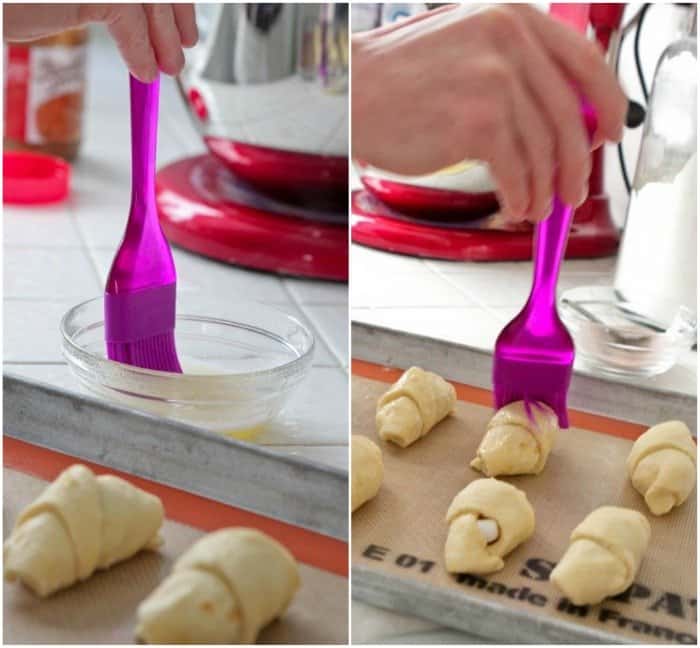 That's right, butter those babies up.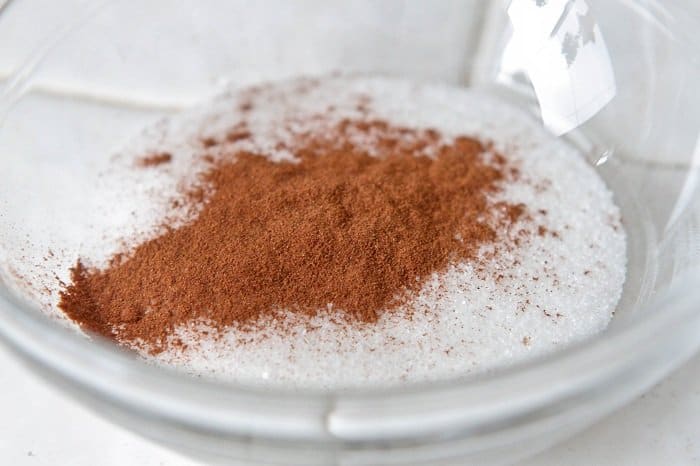 Stir your cinnamon and sugar then…..
Sprinkle like crazy.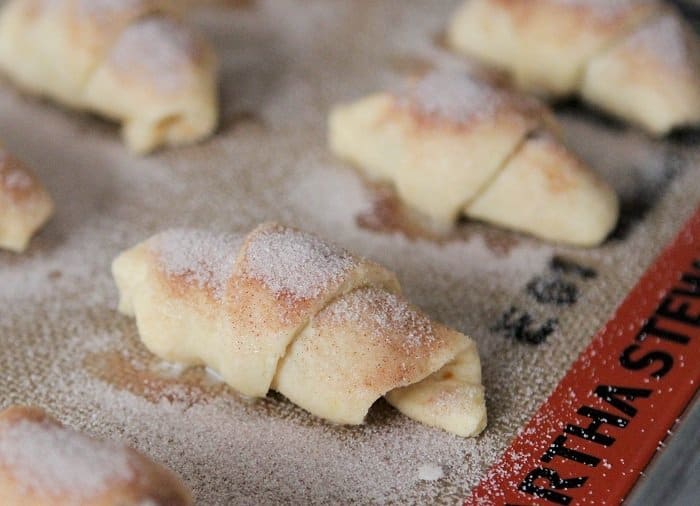 They'll look a little like this before they get baked.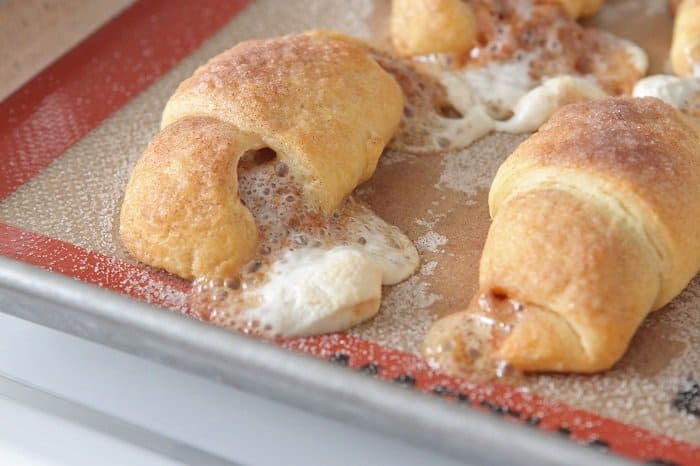 Here's what you get when they come out of the oven. Do not fear those marshmallows that ooze. That is exactly what you want to happen. Quickly take a plastic knife and press the oozed marshmallows back around the crescent. It makes a perfect chewy caramel like consistency. It's fabulous!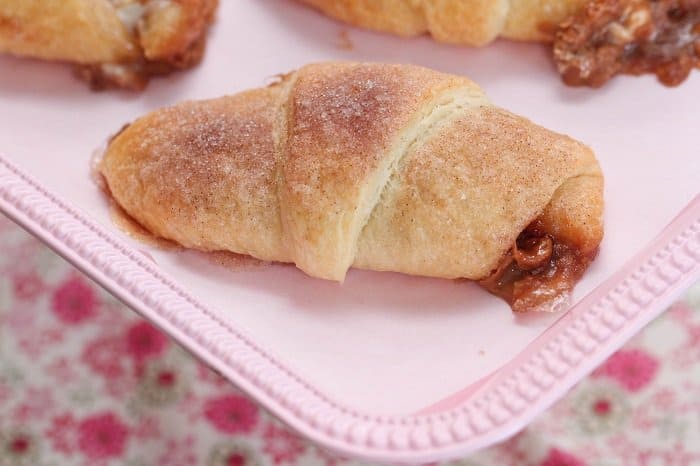 Here they are after they've cooled for about 10 minutes. Still a bit warm and perfectly delicious.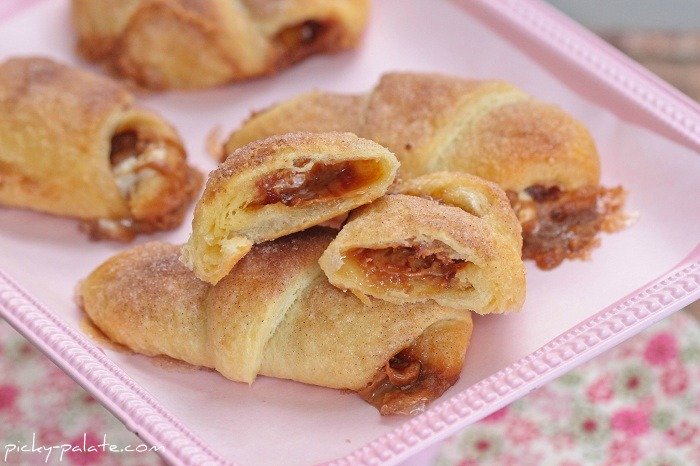 [ziplist]
Biscoff Marshmallow Crescents
One 8 count roll of Crescent Rolls
8 tablespoons Biscoff Spread
Approximately 80 mini marshmallows
2 tablespoons melted butter
2 tablespoons granulated sugar
1/2 teaspoon ground cinnamon
1. Preheat oven to 350 degrees F. and line a large baking sheet with a silpat liner or parchment paper.
2. Unroll crescents into 8 triangles onto prepared baking sheet. Place 1 tablespoon of Biscoff spread onto the center of the wide end of the triangle. Top Biscoff with about 10 mini marshmallows then roll crescent up starting at wide biscoff marshmallow end. Space each crescent about 1 1/2 inches apart from each other. Brush melted butter over each crescent with a pastry brush. Stir together the sugar and cinnamon then sprinkle evenly over crescents. Bake for 15-17 minutes, until golden brown. Marshmallows will ooze everywhere. Once removed from the oven, take a plastic knife and bring warm oozed marshmallow back around each crescent. Let cool for 10 minutes then serve warm.
Makes 8 crescents
____________________________
Have a great day and come back soon!