Sharing our review and experience at Blue Bayou Restaurant Disneyland Resort. The most charming Disneyland Restaurant in New Orleans Square!
Blue Bayou Restaurant
If you aren't familiar with Blue Bayou Restaurant in Disneyland's New Orleans Square, it's the restaurant inside the Pirates of the Caribbean ride that you pass by shortly after you board your boat. It's quite magical actually. Fireflies and a candle lit meal while all of the boats pass by. It's one of those things you have to experience at least once if you are a big time Disney fan!
A couple of tips before we get started. This is a popular restaurant so don't just assume you can walk up and get a table. Chances are they will immediately tell you they are booked. I highly recommend getting a reservation as far in advance as you can so you can be sure to get a table.
There are only a select number of tables close to the water where you can watch the boats pass by. If this is a must for you, be sure to tell the host when you check in that you will wait for a seat closest to the water view.
Blue Bayou Restaurant Menu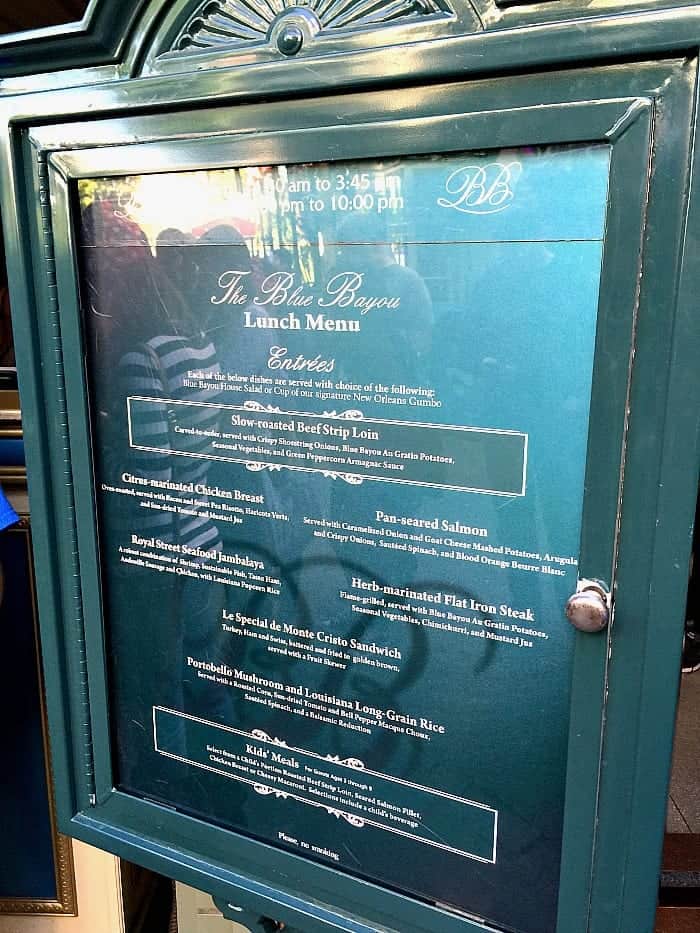 My husband and I went during lunch time last November for our Anniversary weekend. Here's an idea of what you can order for lunch. Definitely "fancier" plate options than the rest of the restaurant choices at Disneyland. A bit pricier too, however the experience is worth it if you ask me.
Disneyland Restaurants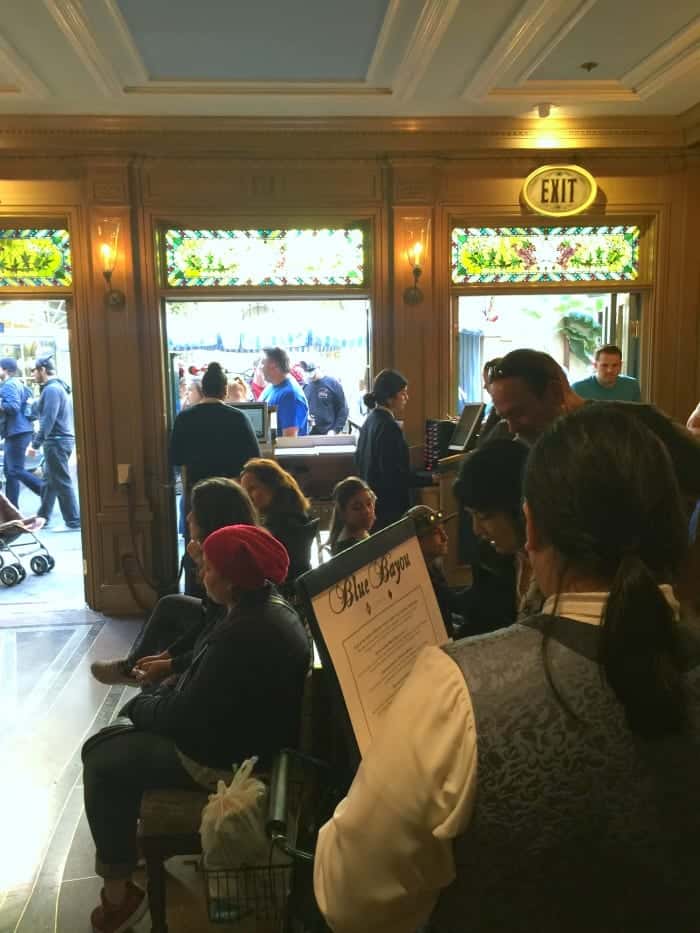 When you check in with the host during your reservation time, they will give you a little pager/beeper that will go off when your table is ready. We didn't have to wait long. You can sit in this waiting area or right outside.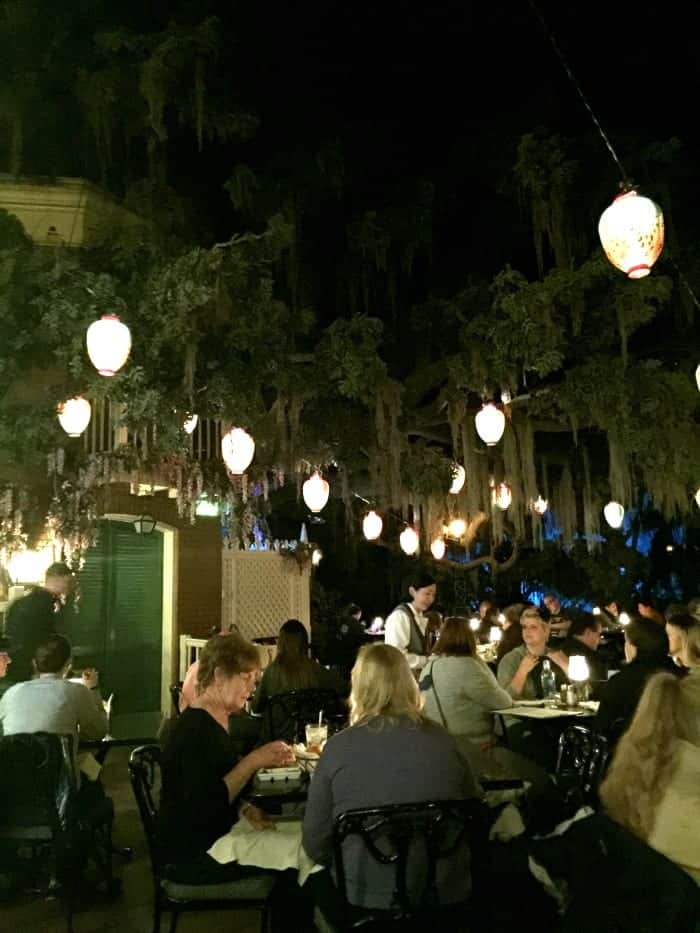 You walk in and it looks like night time with lanterns lit overhead and trees hanging down high over the tables. I kind of love it. Aside from it driving me crazy that I can't get good photos in the dark, I really look forward to dining at Blue Bayou.
Best Disneyland Restaurants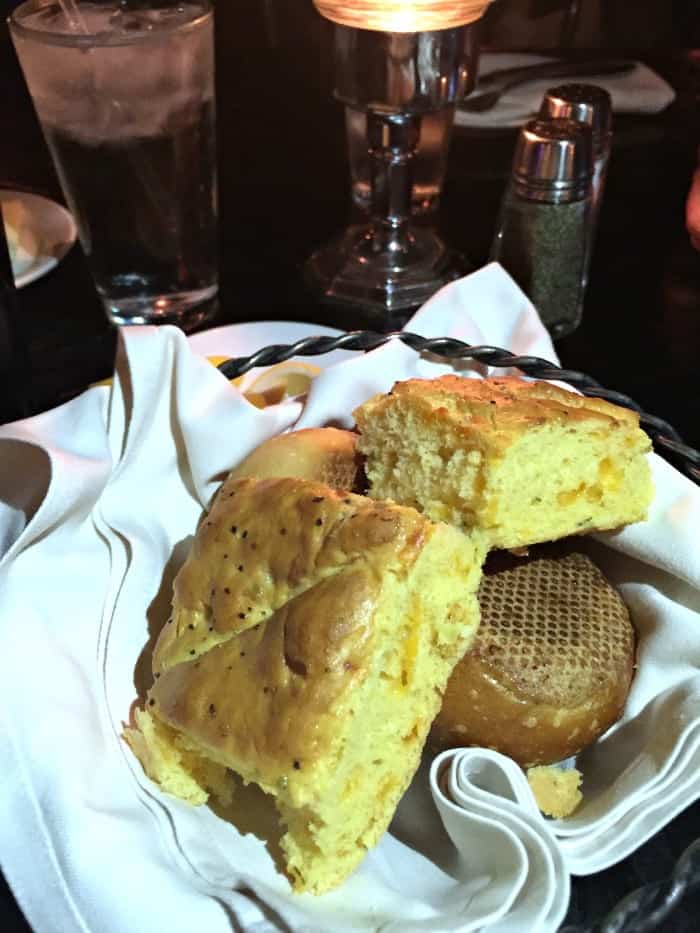 Shortly after your server takes your drink order, they present you with a beautiful bread basket full of lots of great choices. That cheesy biscuit on top was my favorite. So good!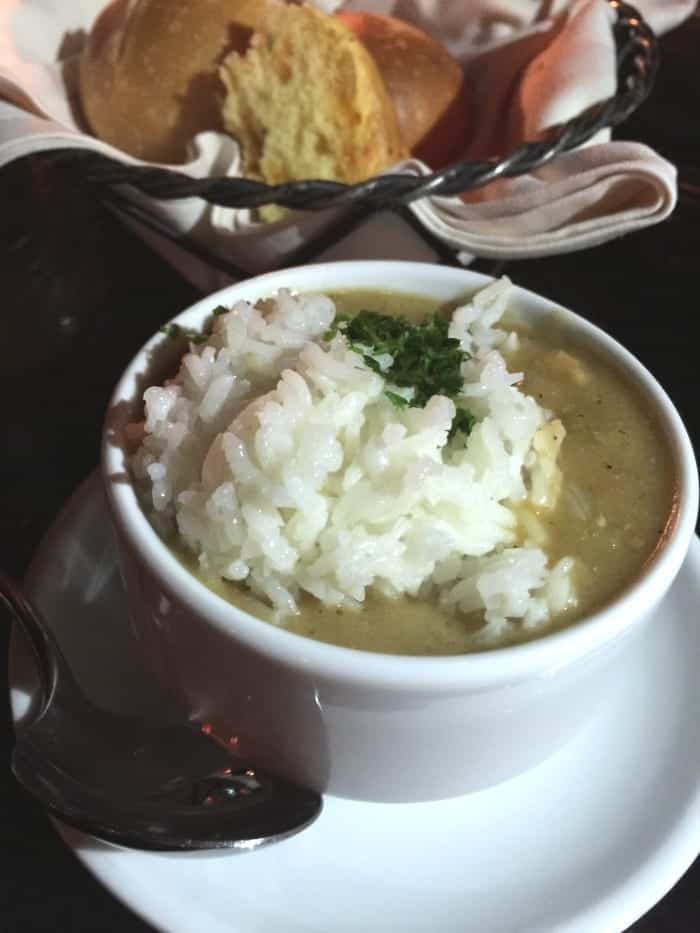 I ordered a side of Jambalaya to start. I have to say it was really good. My husband and I shared it and finished the whole bowl. A little spicy, but not too much.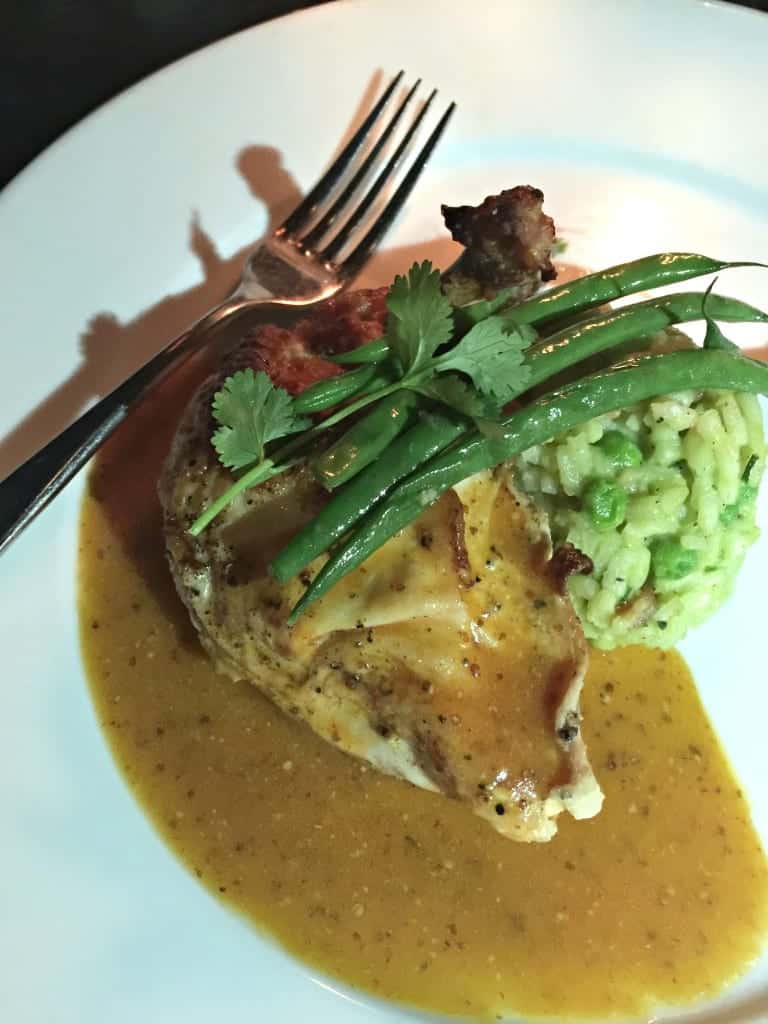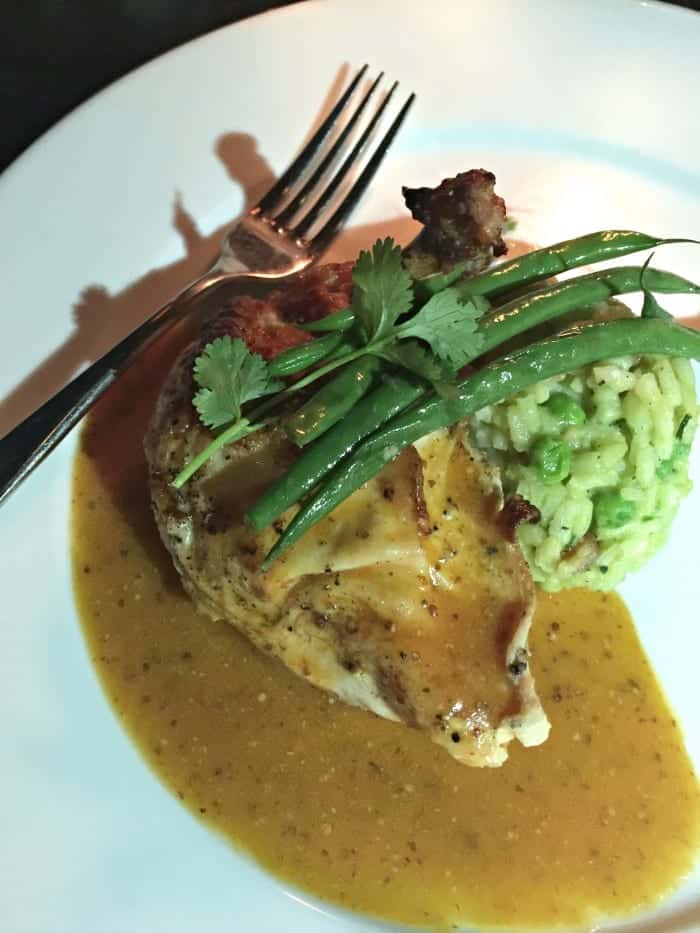 For my main dish, I ordered the Citrus Marinated Chicken Breast. It was lovely. I would order it again.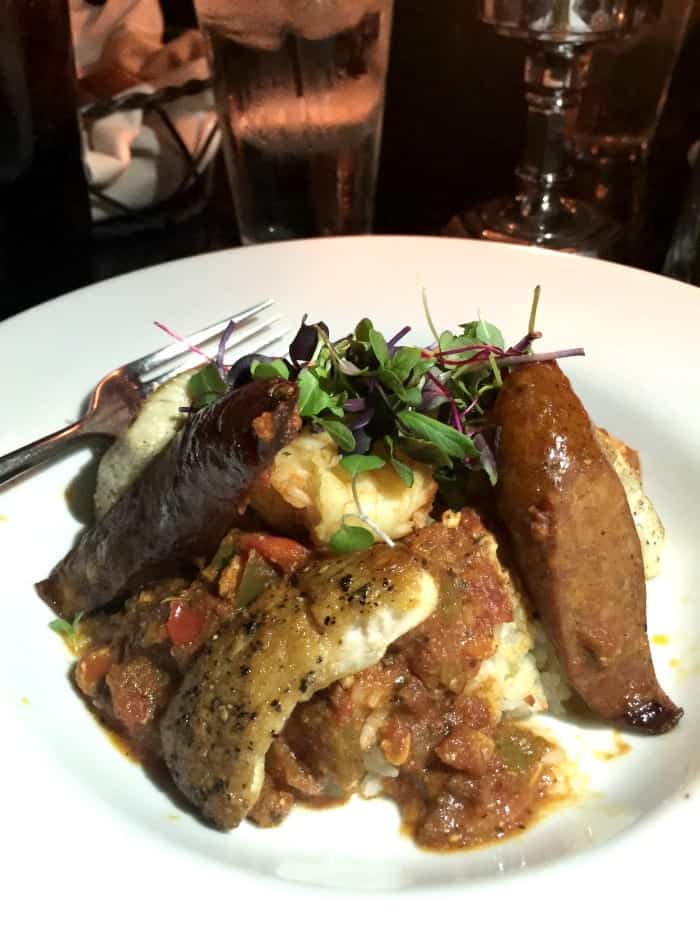 My husband ordered this Royal Street Seafood Jambalaya. I almost liked it better than my chicken dish, both were really delicious. Tons of flavor in this dish.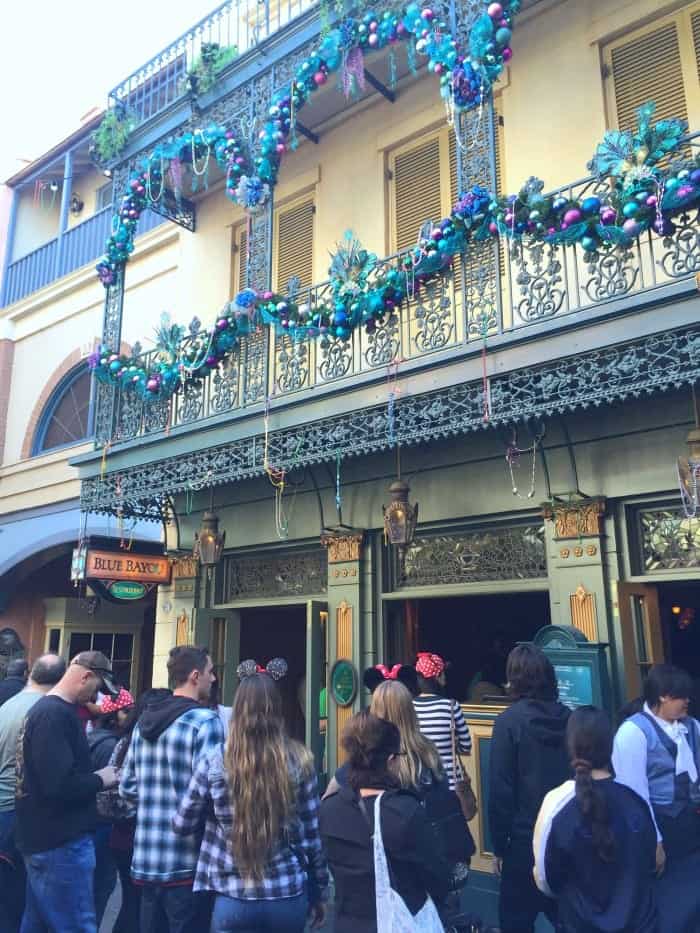 Overall review of Blue Bayou is….it's great if you are celebrating something or feel like splurging on a magical lunch or dinner. It's a special dining experience you won't forget. Make reservations in advance and go knowing it's a little pricy so you aren't shocked when you get your bill. I definitely recommend it for good quality food and beautiful atmosphere. The only downside is it's so dark, you can't get great photos, but that's just the food blogger side of me talking, lol! Hope you enjoy your next trip to Blue Bayou!
Pin Blue Bayou Restaurant To Your Favorite Disney Board