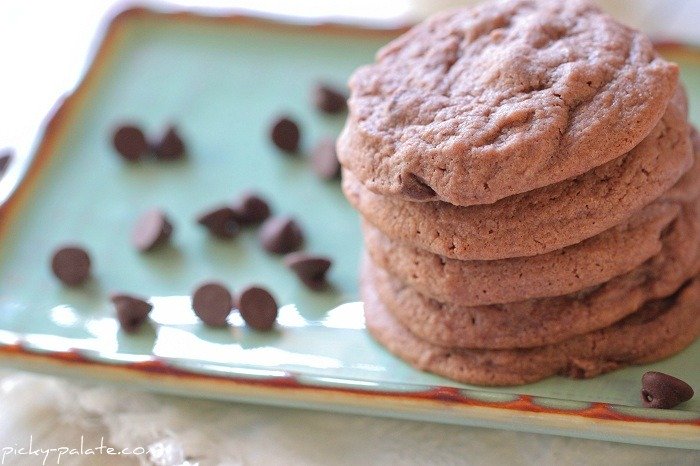 I love these Brownie Batter Chocolate Chip Cookies. This was a random concoction last week when I saw a lonely bowl of leftover brownie batter in the fridge. I felt so bad for it, lol!
I quickly took it out of the fridge and decided I am adding it to cookie dough asap. I am so glad I did, these cookies are to die for. They are soft and perfect.
Now, I will say, I used the Trader Joes brownie mix and it was chilled. I think the batter definitely needs to be chilled before adding it to the dough. I also liked how my second batch of cookies turned out when I chilled the dough for a couple hours. The photos you see here are the dough not chilled and they were fabulous, but if I had to choose, I would choose the batch with the dough chilled. Your choice 🙂
Hope you enjoy!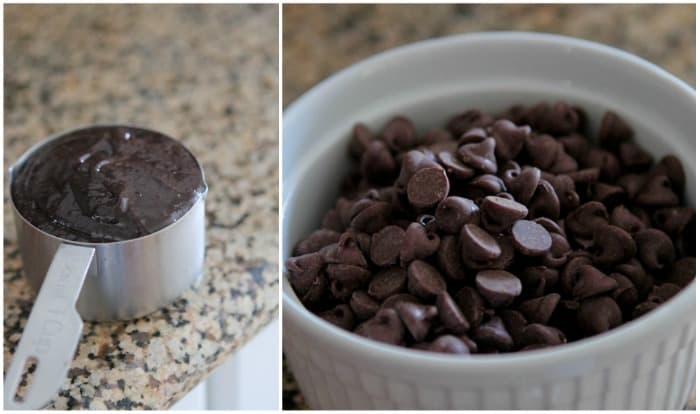 I used 1 cup of prepared brownie batter and a good 2 cups of chocolate chips 🙂 Semi-sweet.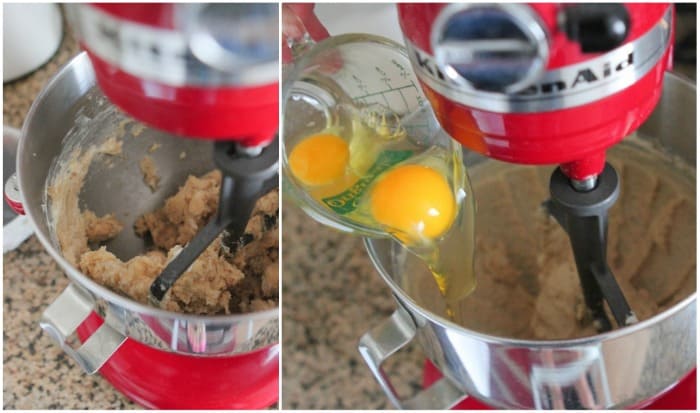 Cream your butter, sugars then add your eggs.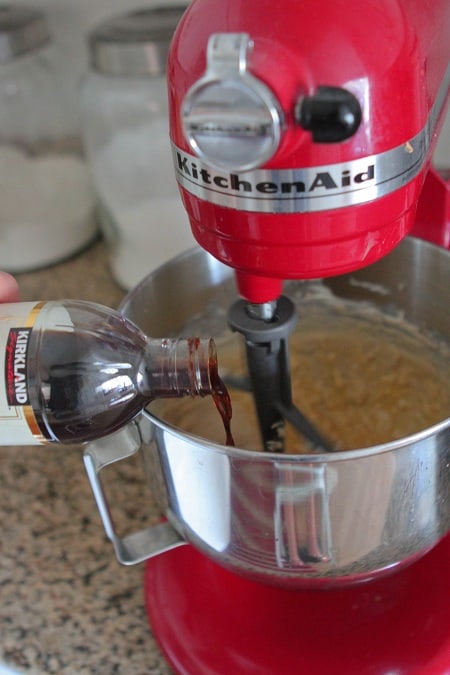 Don't forget the vanilla.
Now, it's time for that 1 cup of brownie batter.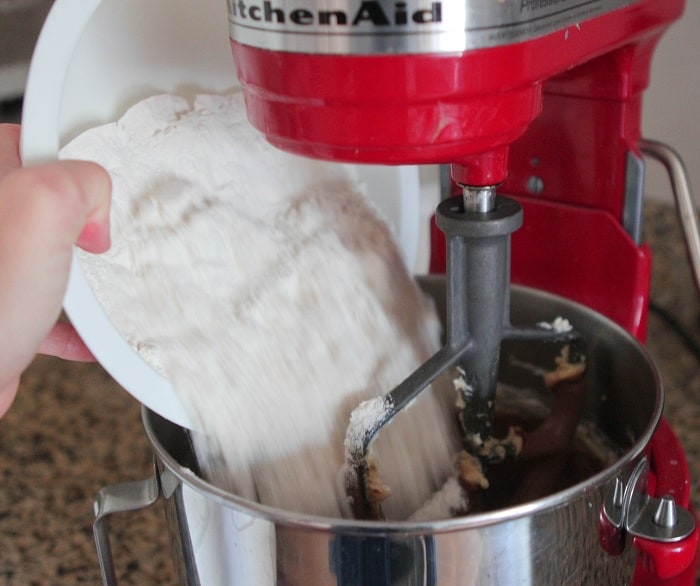 Add your dry ingredients.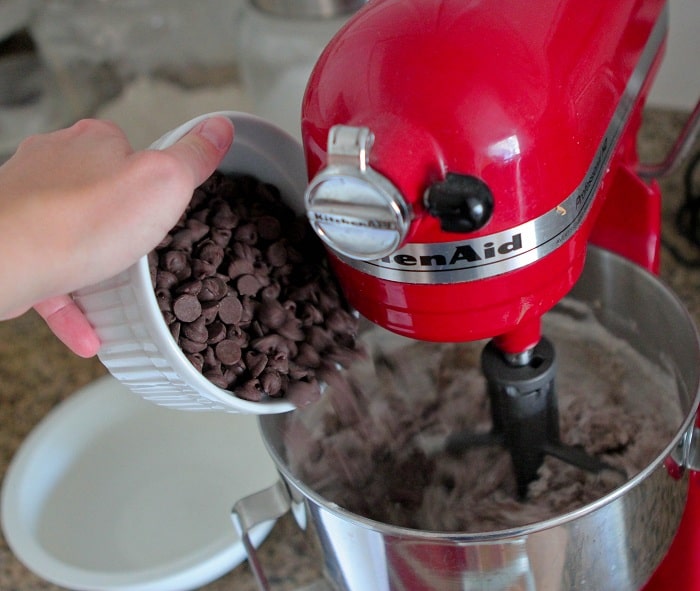 ….and the chocolate chips.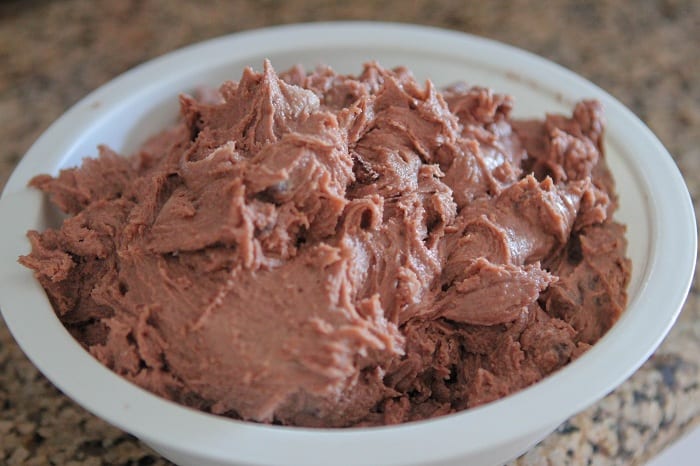 This cookie dough was completely irresistible.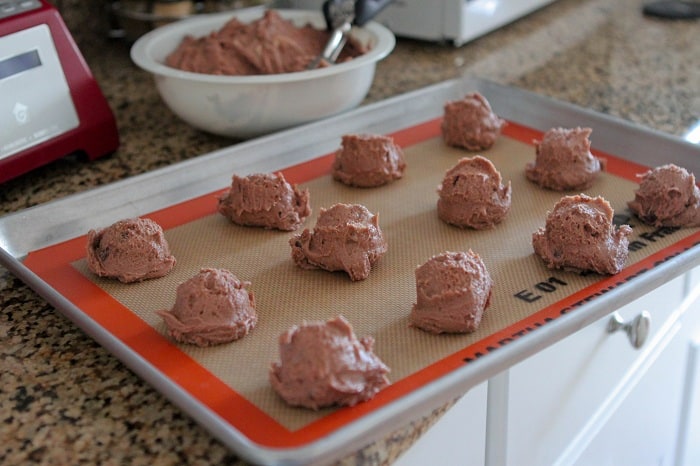 Time to bake! 350 degrees F. for 13-15 minutes.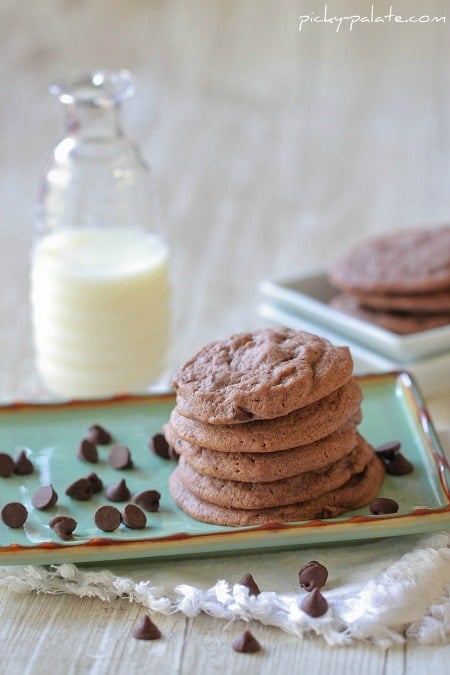 Enjoy!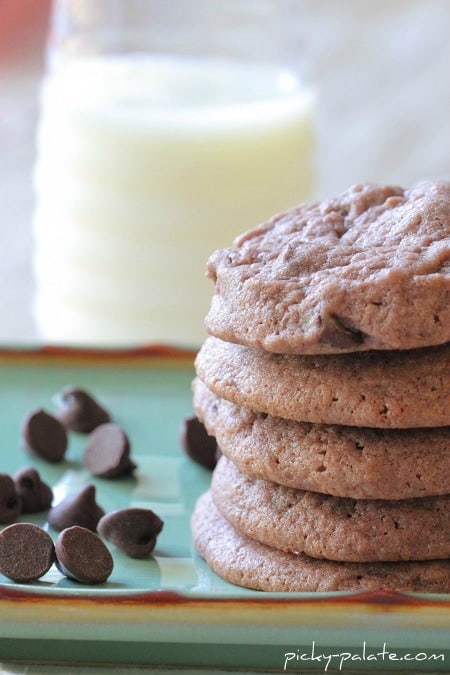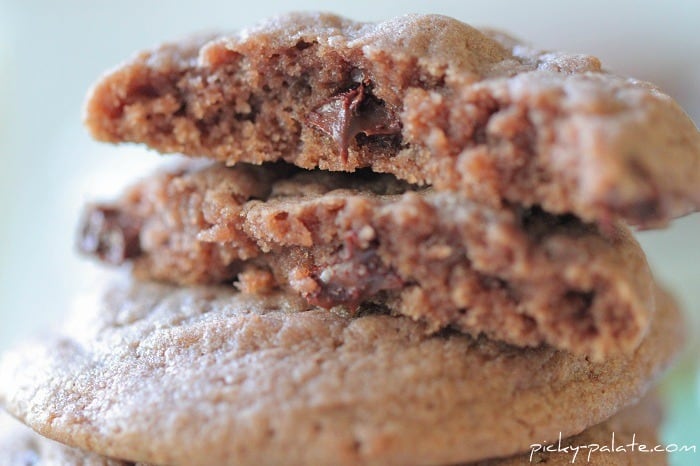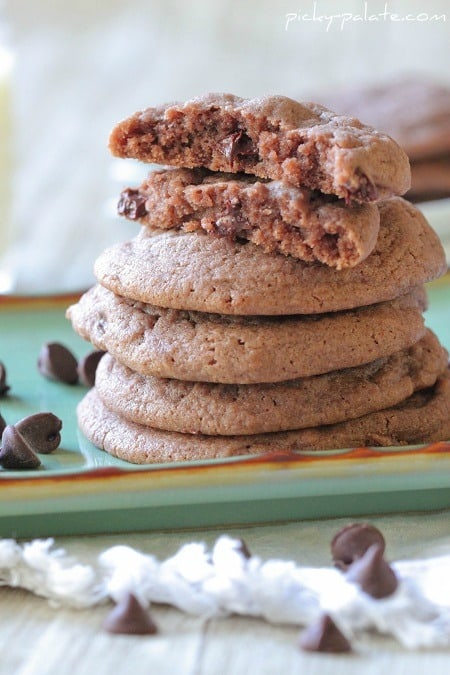 [ziplist]
Brownie Batter Chocolate Chip Cookies
2 sticks unsalted butter, softened
3/4 cup granulated sugar
3/4 cup packed light brown sugar
2 large eggs
1 tablespoon pure vanilla extract
1 cup prepared brownie mix, chilled
3 1/2 cups all purpose flour
1 teaspoon kosher salt
1 teaspoon baking soda
2 cups semi-sweet chocolate chips
1. Preheat oven to 350 degrees F. and line a large baking sheet with a silpat liner or parchment paper.
2. In a stand or electric mixer, beat the butter and sugars until well combined. Add eggs and vanilla until well combined. Add brownie batter, mixing until well combined.
3. Place flour, salt and soda into a large bowl, mixing to combine. Add to wet ingredients mixing to combine then add chocolate chips to combine. With a medium cookie scoop, scoop dough onto prepared baking sheet. Bake for 13-15 minutes, until cookies are cooked through. Let cookies cool on baking sheet for 10 minutes before transferring to a cooling rack. Let cool completely then enjoy with a large glass of milk.
Makes 3 dozen cookies
____________________________________
Have a great day, come back soon!