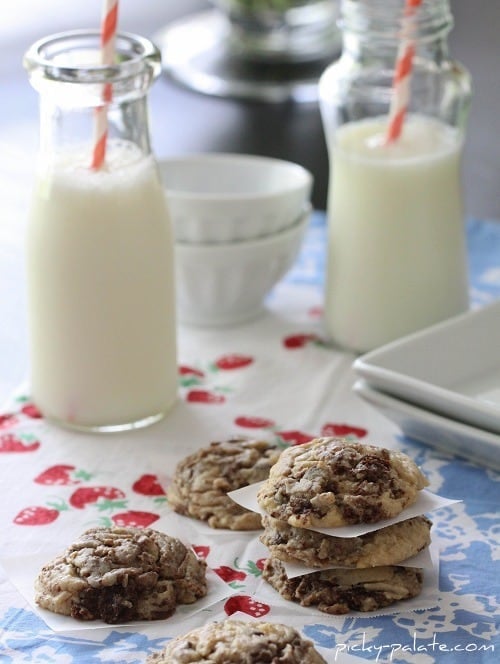 So, how about a new cookie this weekend? I had some leftover brownie sitting on my counter and I thought, why not chop them up into chunks and add them right to some chocolate chip cookie dough? Yah, it was a really good idea 🙂 Take a peek!
We are off to San Diego this weekend to play at the beach, can not wait! I'll be packing some of these bad boys with me 🙂
Enjoy!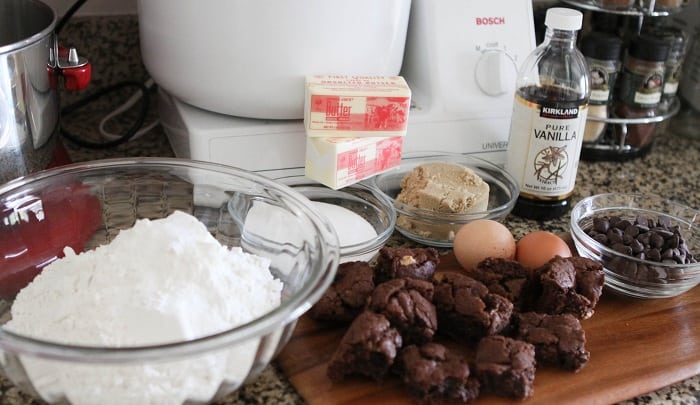 Left: dry ingredients, sugar, butter, brown sugar, eggs, vanilla, chocolate chips and brownies. Yum!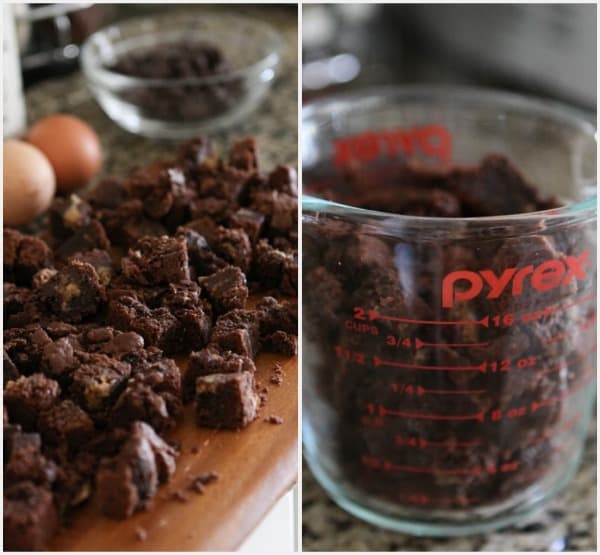 Here are my left over brownies that I cut into small cubes/chunks. 2 cups was perfect.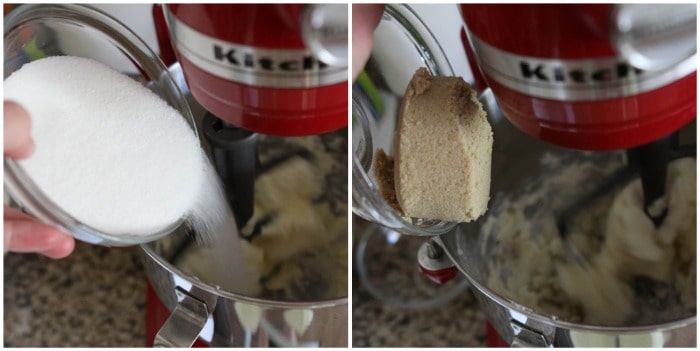 Time to cream your butter and sugars.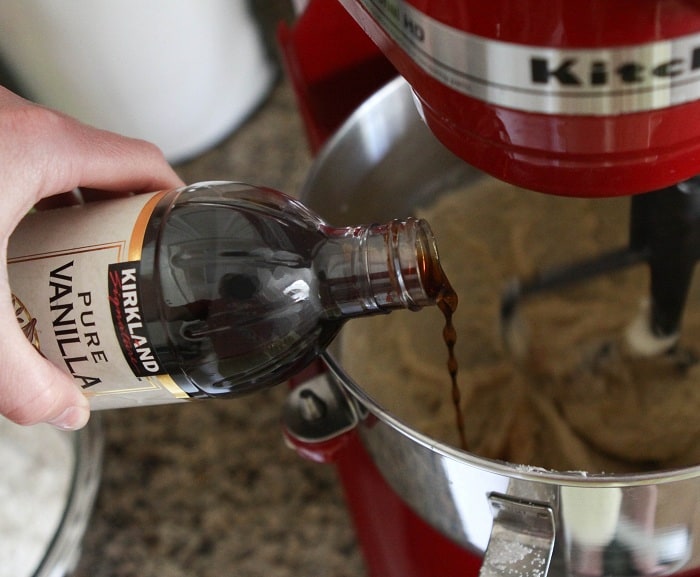 Add your vanilla. I heart vanilla!
Add your dry ingredients, chocolate chips, and brownie chunks.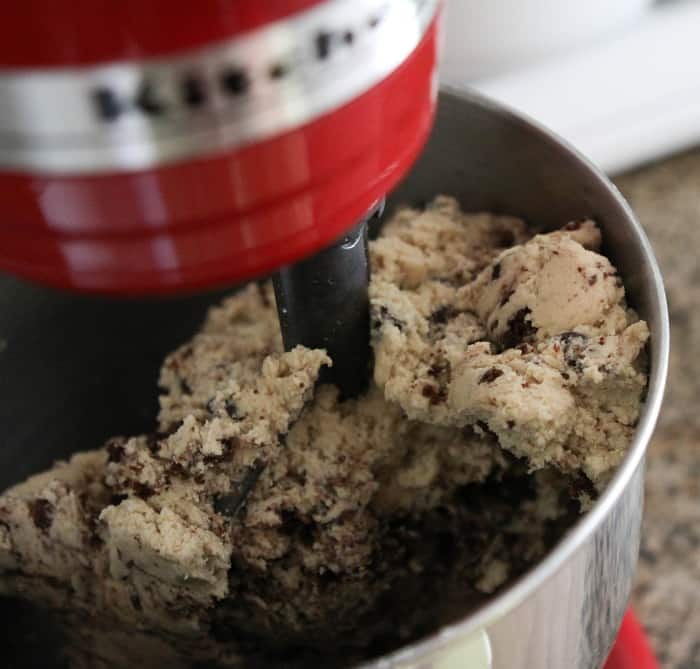 This dough was ridiculous….in the best way possible.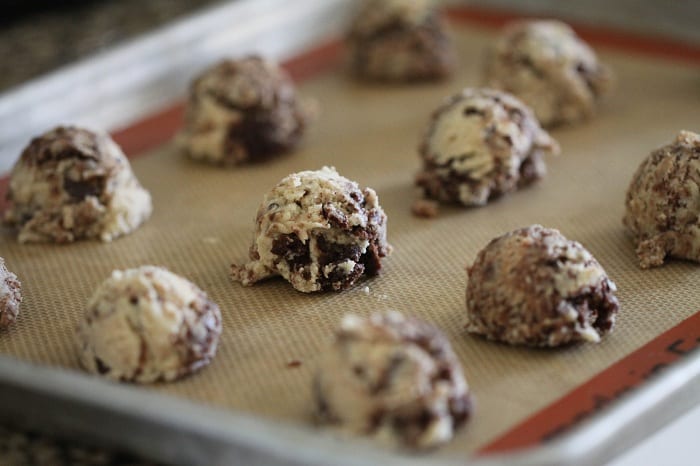 Gorgeous!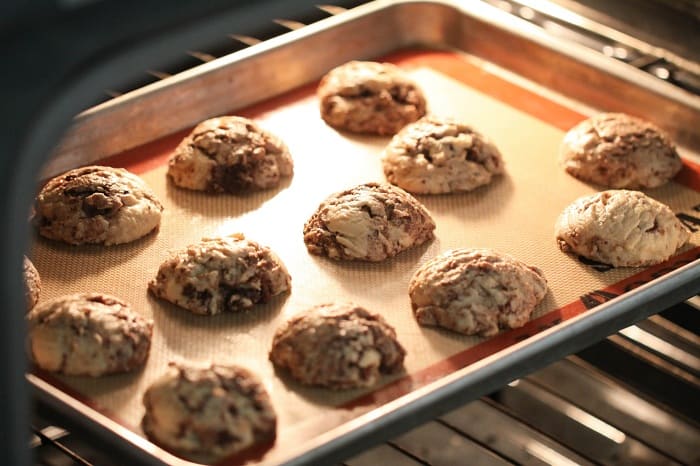 350 degrees F. 9 to 11 minutes!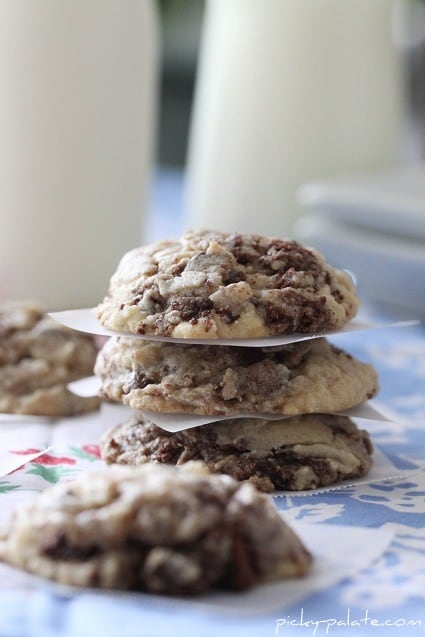 Here you have my Brownie Chunk and Chocolate Chip Cookies!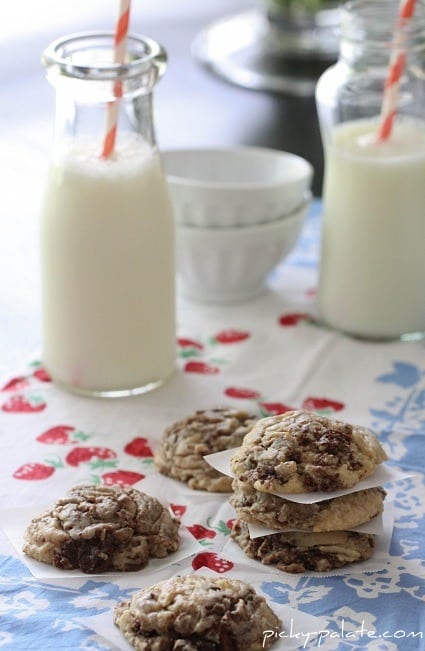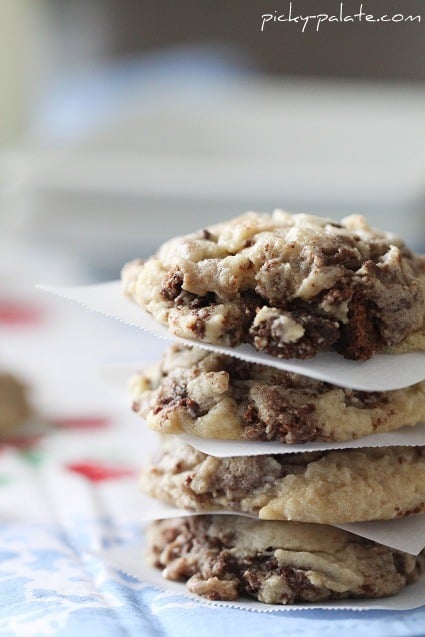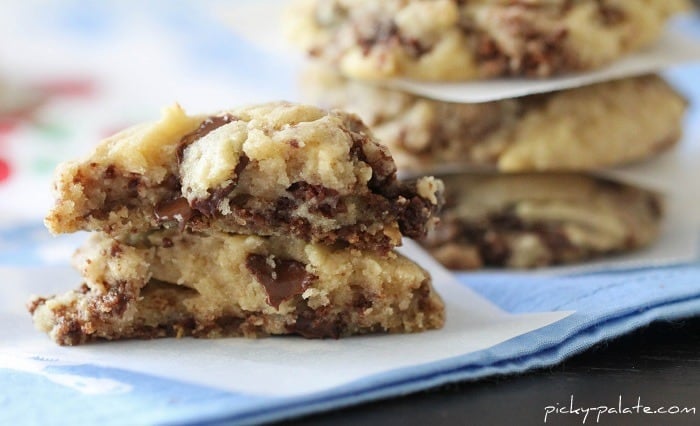 [ziplist]
Brownie Chunk and Chocolate Chip Cookies
1 cup (2 sticks) unsalted butter, softened
3/4 cup granulated sugar
3/4 cup packed light brown sugar
2 large eggs
1 tablespoon vanilla
3 cups all-purpose flour
1 teaspoon baking soda
1/2 teaspoon kosher salt
1 cup chocolate chips
2 cups cubed prepared brownies
1. Preheat oven to 350 degrees F and line a large baking sheet with parchment or silpat liner.
2. Place butter and sugars into the bowl of a stand or electric mixer, beating until light and fluffy. Add eggs and vanilla, beating until well combined.
3. Place flour, baking soda, and salt into a large bowl, mixing to combine. Slowly add dry ingredients to wet ingredients along with chocolate chips and brownie chunks until just combined.
4. Using a medium cookie scoop, scoop dough onto prepared baking sheet about 1-inch apart. Bake for 9 to 11 minutes until cooked through. Let cool for 5 minutes before transferring to cooling rack.
Makes 3 dozen cookies
__________________________________
Have a great rest of your week and weekend! Come back soon!