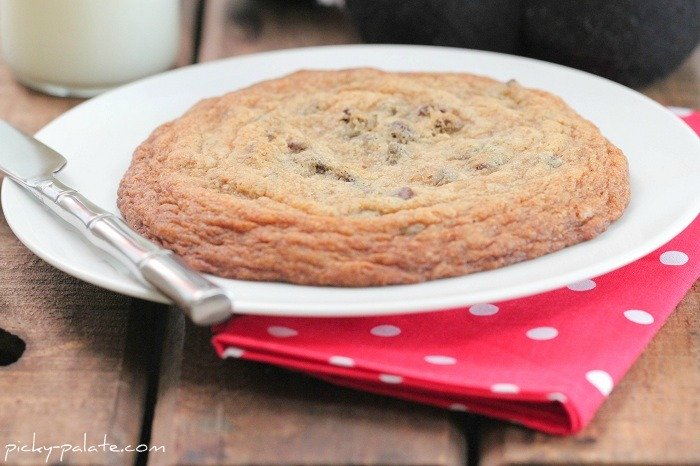 If you are looking for the perfect cookie to leave for Santa, look no further! I have developed an XXL buttery crisp yet chewy on the inside chocolate chip cookie that will have Santa (or anyone for that matter) jumping for joy 🙂
My favorite part…..it's prepared in one little bowl. No mixer….minimal dishes, YES! If you ever get that craving for a single cookie, this will be your new go to cookie. The dough is done in under 5 minutes. Fabulous.
Take a peek at how simple and how perfect. Happy cookie baking!! xoxo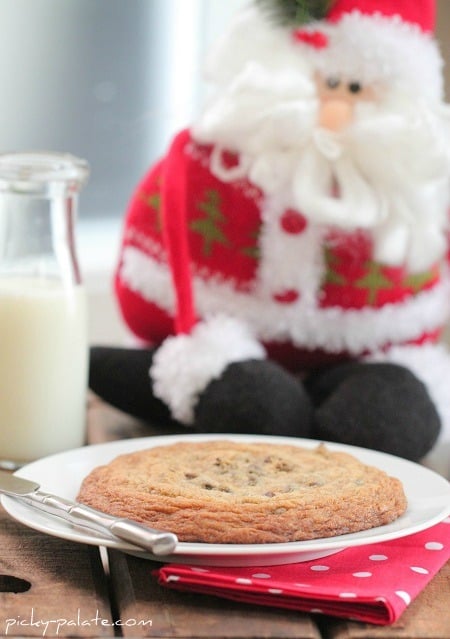 Santa will be so happy 🙂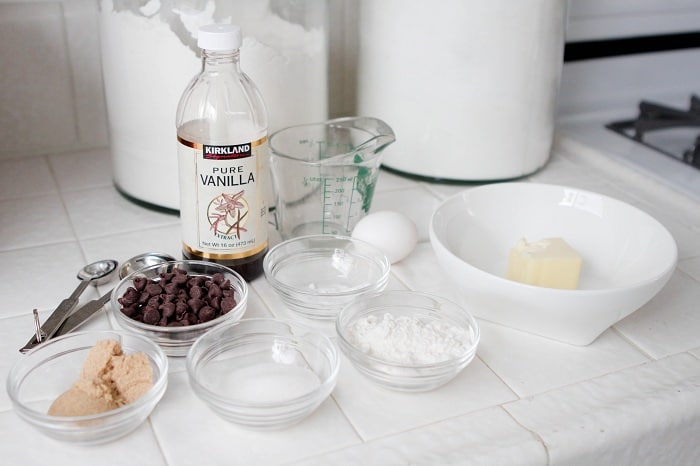 Here is your simple ingredient line up. Pretty sure you will have everything in your pantry to try these out today. I mean, you have to try it out on yourself before you give it to Santa right?!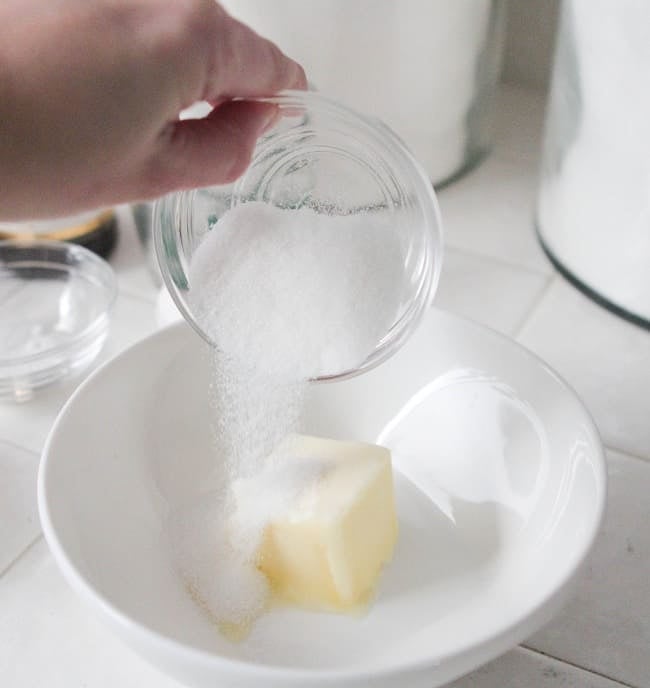 Let's get started shall we? Add your sugar to the softened butter.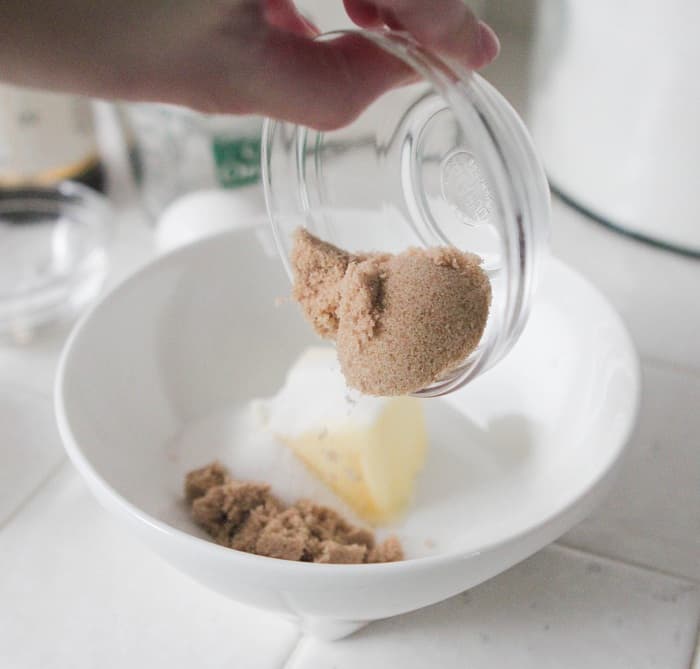 Don't forget the brown sugar 🙂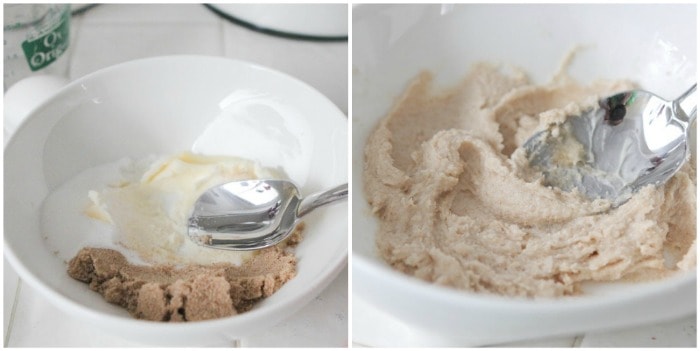 Break out a spoon and cream your butter and sugars until well combined.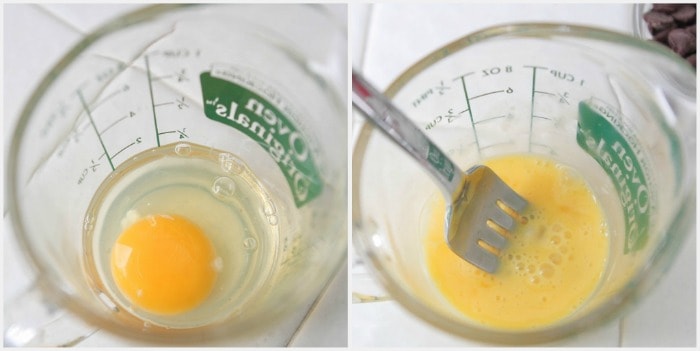 Take one large egg and beat it until completely combined.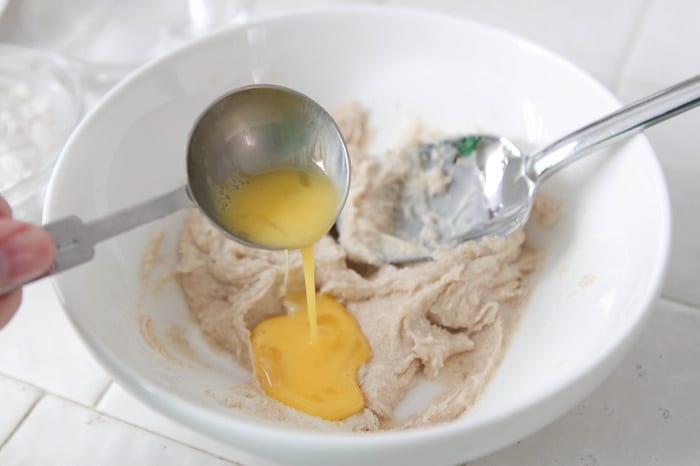 Add 2 Tablespoons of your beaten egg to the bowl.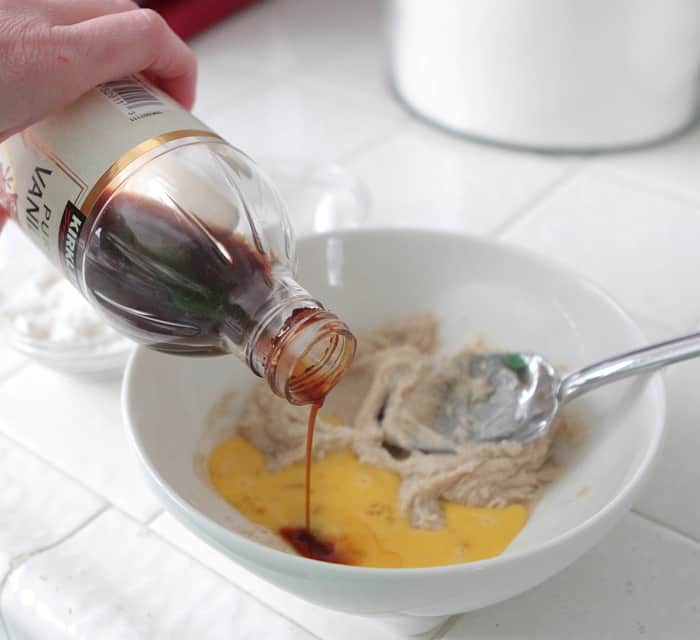 A little shot of vanilla.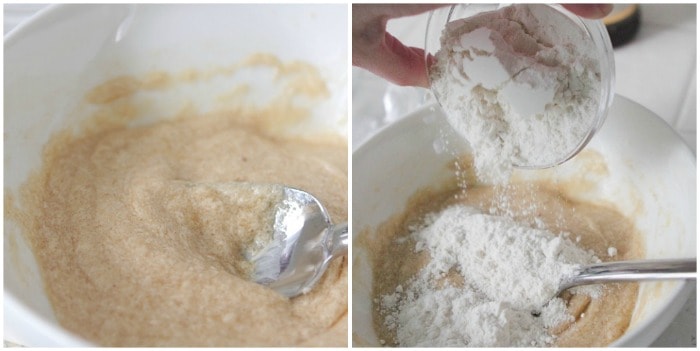 Give a good mix with your spoon then time for the dry ingredients.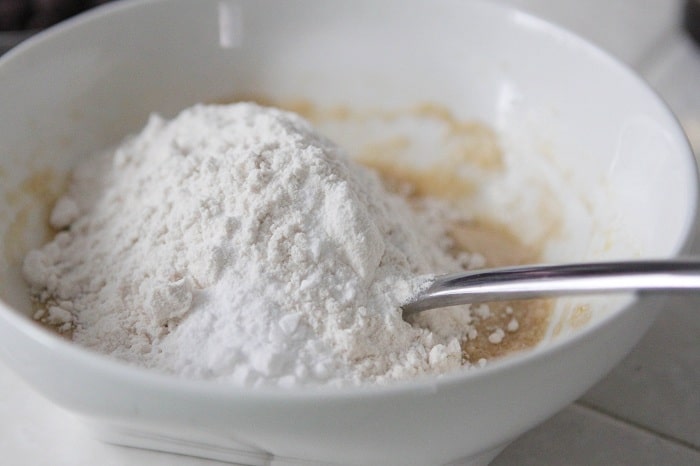 Gorgeous!
Mix a couple times around the bowl and….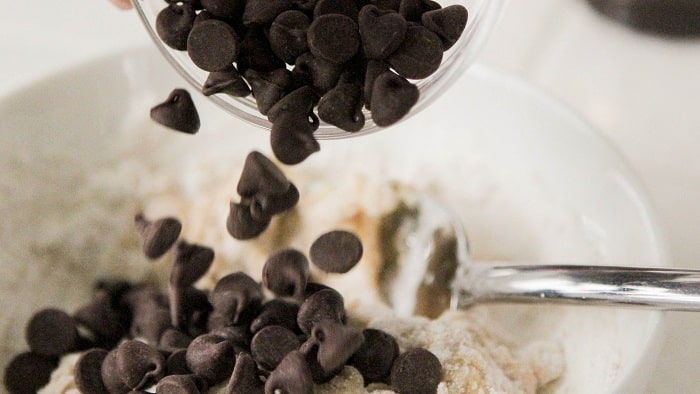 …add those chocolate chips.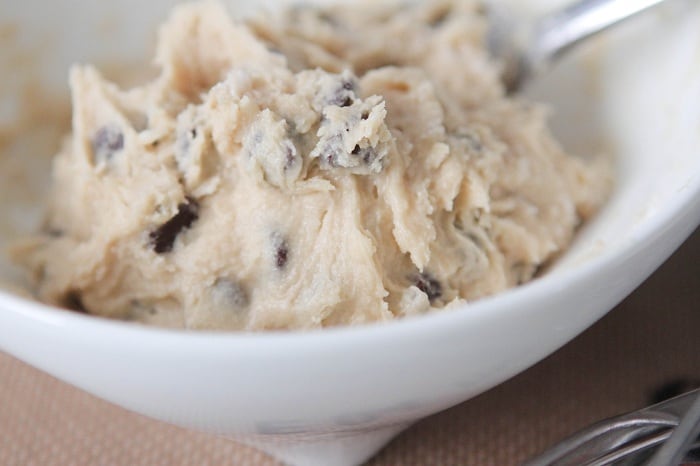 Can I just take a moment to say how incredibly awesome this dough is?!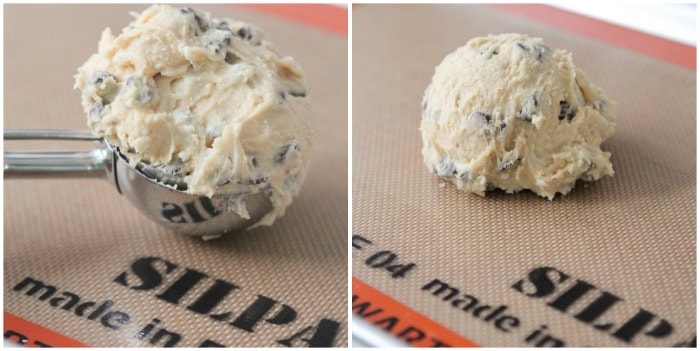 Take your largest scoop and dump in smack dab in the middle of your baking sheet.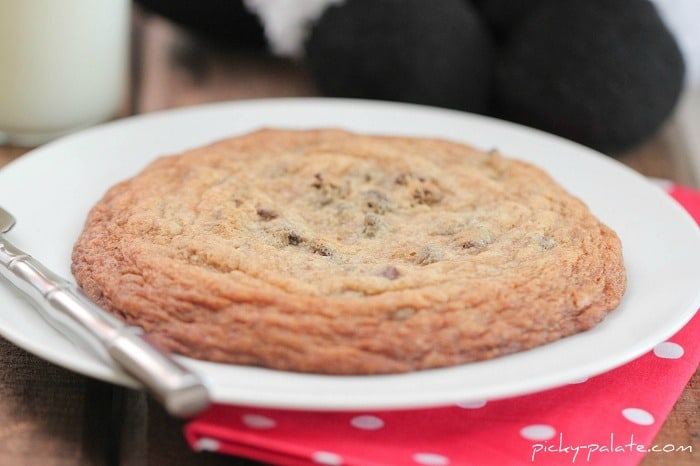 Buttery crisp around the edges and perfectly soft and chewy in the middle. Yes!!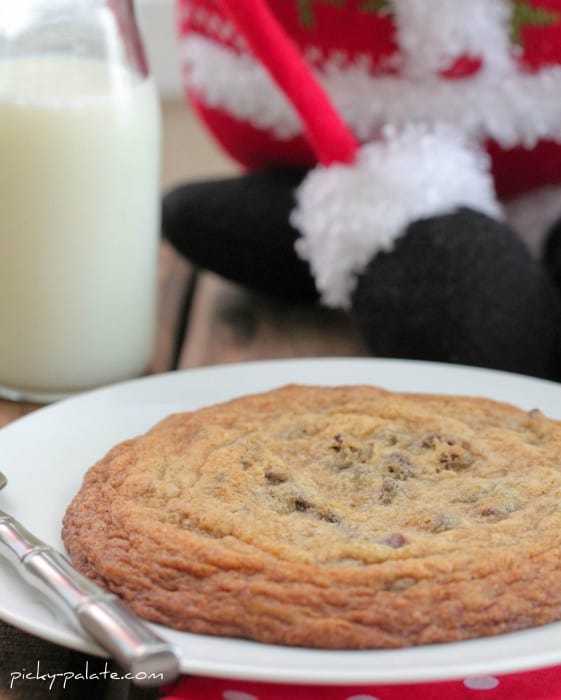 This ginormous cookie looks awesome wrapped in a clear bag with a bow for that special friend too 🙂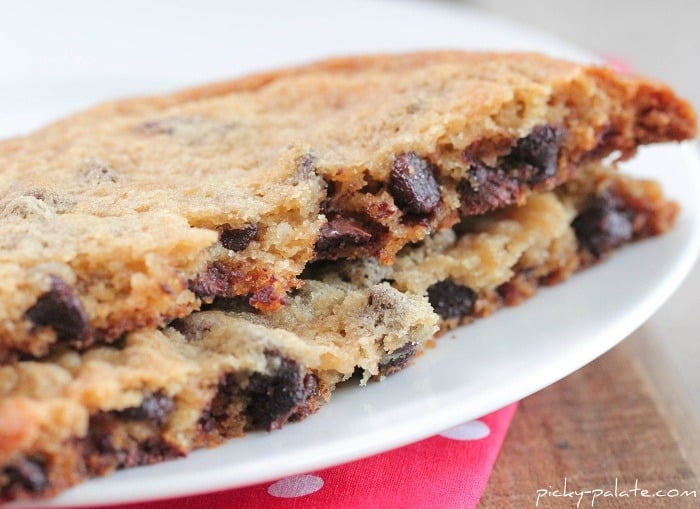 [ziplist]
Buttery Crisp XXL Chocolate Chip Cookie
2 Tablespoons unsalted butter, softened
2 tablespoons granulated sugar
2 tablespoons packed light brown sugar
2 tablespoons beaten egg
1/4 teaspoon pure vanilla extract
6 tablespoons all purpose flour
1/2 teaspoon baking soda
1/4 teaspoon kosher salt
1/4 cup chocolate chips
1. Preheat oven to 350 degrees F. and line a small baking sheet with parchment paper.
2. Place butter and sugars into a medium mixing bowl, beat with spoon until well combined. Add beaten egg and vanilla, mixing to combine. Add flour, baking soda and salt. Stir a couple times, then add chocolate chips, stirring to combine. Scoop dough into the middle of your prepared baking sheet. Bake for 12-15 minutes, until baked through. Let cool for on baking sheet for 10 minutes before removing.
3. Place on a plate for Santa Christmas Eve along with a glass of milk!
Makes 1 serving for Santa
___________________________________
Happy Baking! Come back soon 🙂 xoxo