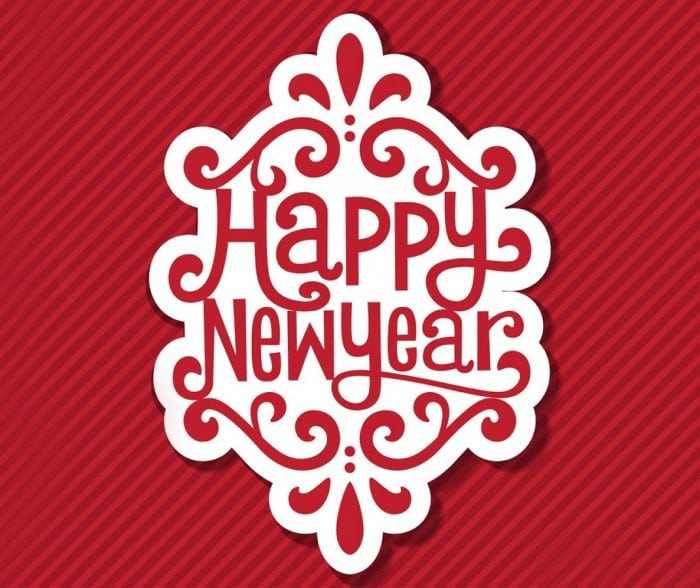 Happy 2014 to you!! Can you even believe how fast 2013 went? I don't know if it was because we had a baby around the house or if I'm just getting older, but time flies!! Hope your Christmas and New Years were great. We have been enjoying this time off with the boys. Lots of sleepovers with the cousins, zoo trips and play time. New recipes coming first thing Monday morning! Looking forward to some healthier options after sooooo much eating that took place in November and December, lol!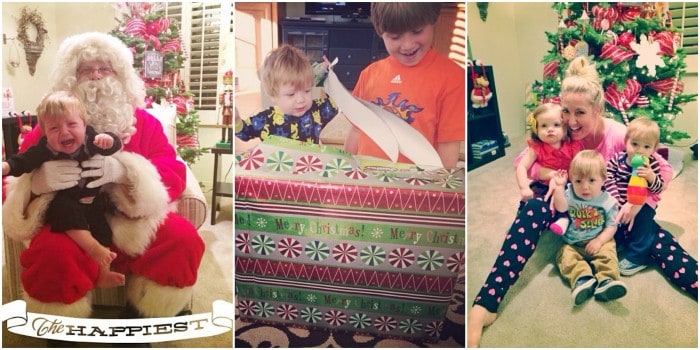 So, my Father in Law aka Santa came over for a visit and Pax flipped his lid, lol! He did not want anything to do with Santa. I didn't torture him too long, just a quick picture then I saved him 🙂
What a treat it was watching my older boys help Pax open his Christmas presents. They all melt my heart!
Last week, we watched 2 of Pax's cousins who all happen to be under 2 weeks apart from each other. How sweet are they?!
Everyone has New Years Resolutions to get fit for the New Year, right? I am motivated to get moving everyday. I plan to go to the gym or do my favorite heated yoga class at least 5 days a week. That's the goal, hope to stick to it this year!!

My cute Sister in Law recently started The WE Project, these adorable badges that stand for "It's Cool To Care." 100% of the net profit of the badges will be donated to their cause in changing kids lives and bringing awareness to bullying and the real devastation it causes. With each new run of badges, they partner with a new cause. LOVE this! Be sure to check out their Website and follow them on Instagram!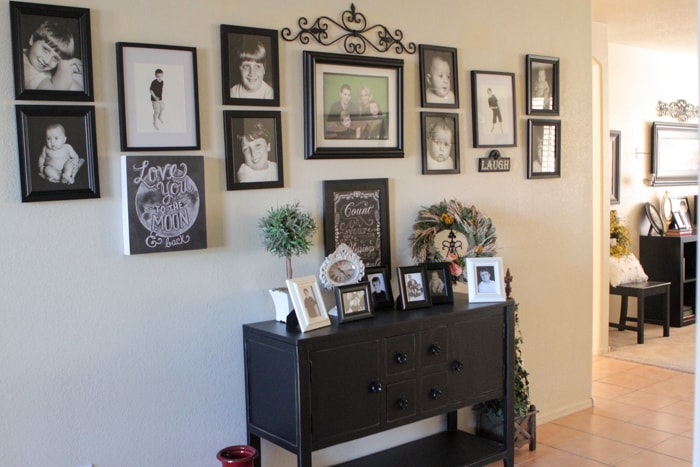 As some of you know, we just moved to Arizona in November. It's been a bit of a whirlwind with unpacking and getting ready for the Holidays, but I finally got a few rooms of our home decorated, yay! This is my entry way picture wall. I'm kind of addicted to chalk board pictures, they might be all over my house, lol!!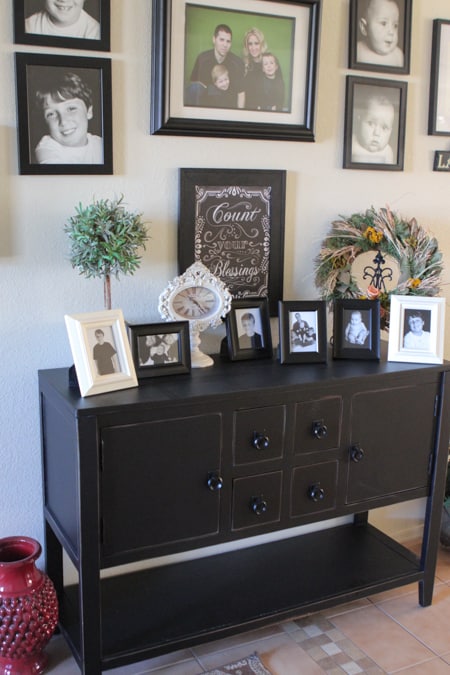 Found this accent chest/buffet from American Furniture Warehouse in Gilbert. I believe it was under $150. The chalkboard and clock both from Hobby Lobby. Don't get me started with Hobby Lobby. LOVE that place!!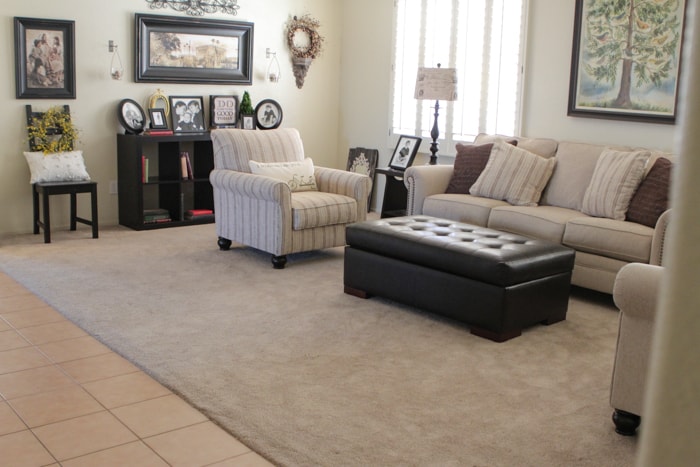 Left side of my living room. Neutrals and stripes! Furniture all from American Furniture Warehouse. Bookshelf and chair from Ikea 🙂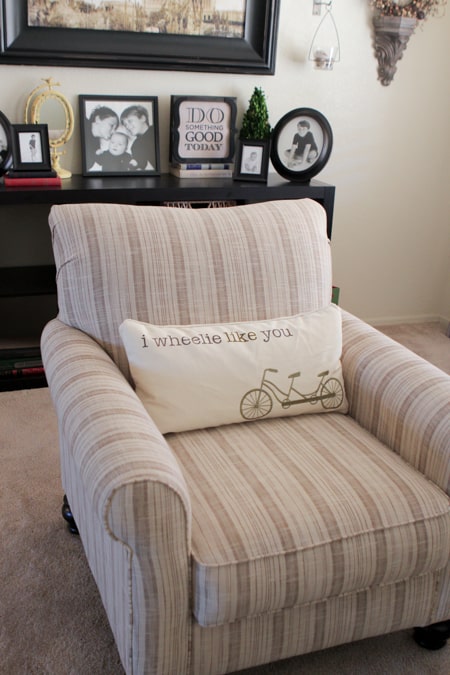 Found this "i wheelie like you" pillow from Nordstrom last week. How fun is that?! Had to have it 🙂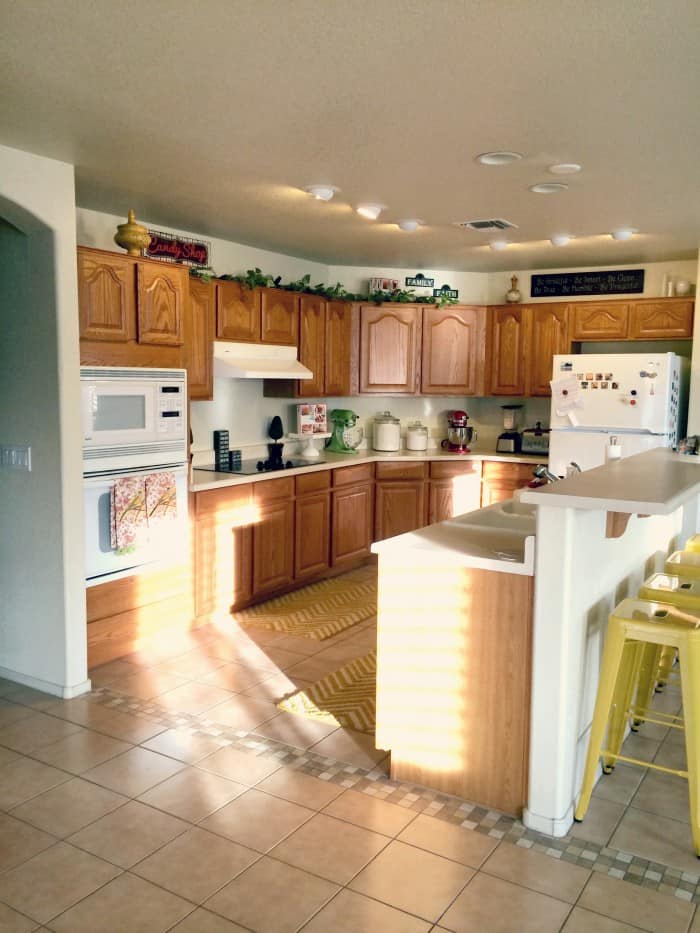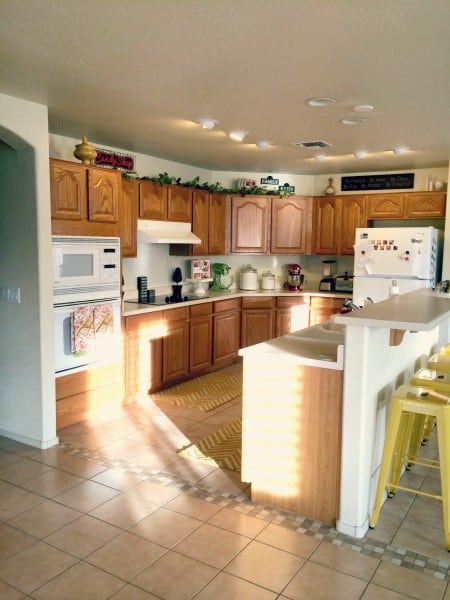 Here's the left side of my kitchen. Love the space I have and can't wait to update the cabinets,countertops, appliances and flooring if we decide to stay in this house long term. I think it would be a really fun project!
Still working on my family room and bedrooms. Lots to do, but having fun in the process.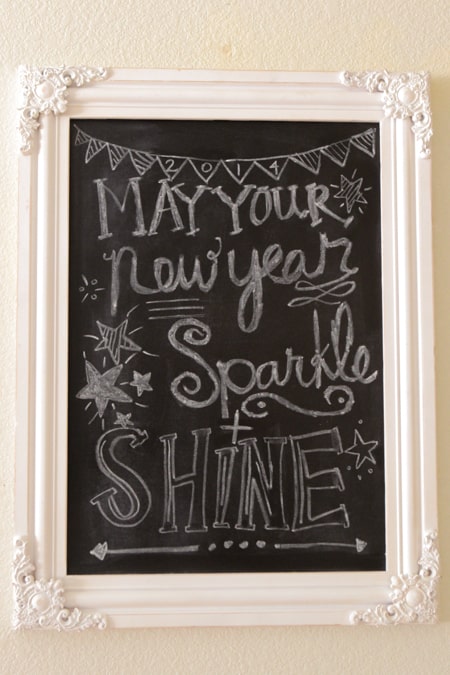 Found a chalkboard print of Pinterest I tried copying for my chalkboard. My boys always crack up when I get my chalk out. Not bad for my second try, lol!
Have a wonderful weekend! See you Monday for new recipes!