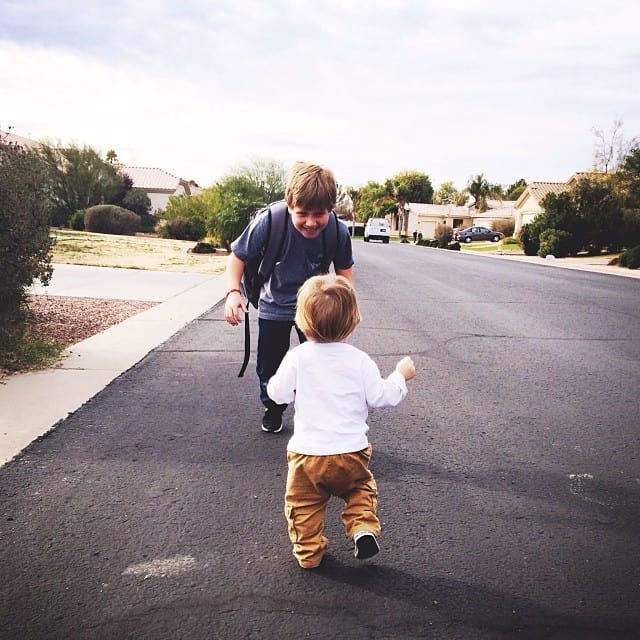 Happy Friday to you! Another Chit Chat edition today.
Has life slowed down a little since Christmas? It definitely has for me. I am finally feeling at home in our new AZ location. I think with the move being right around Thanksgiving and Christmas I was so busy that I couldn't enjoy being in our new home completely. That sounds ungrateful, but now that we are half way into January, I am LOVING being here in AZ. I snapped this photo above of Pax running to Brady when he was walking home from the bus. I love to see how much they love each other. Melts my heart!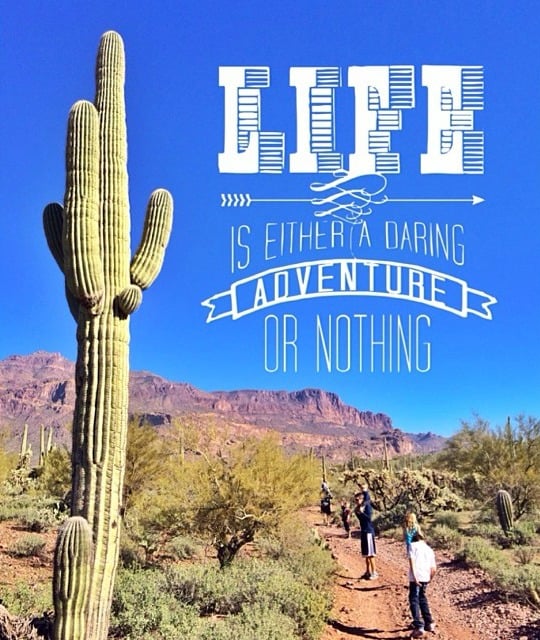 We took a weekend hike close to the Superstition Mountains with the kids, grandparents and cousins. The weather could not be more beautiful right now. I'll be singing a different tune come summer, lol!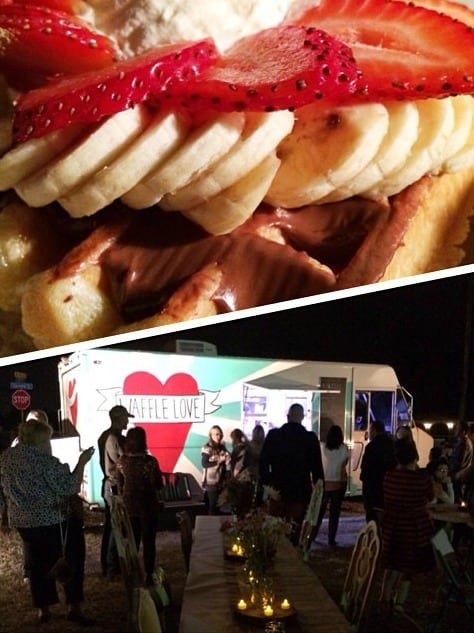 Have you heard the news on Instagram yet?! Waffle Love has a food truck in AZ! Yippee! I went to their "blogger night" and was blown away by their waffles. Follow them on Instragram to find out their weekly locations. They also have locations in Utah.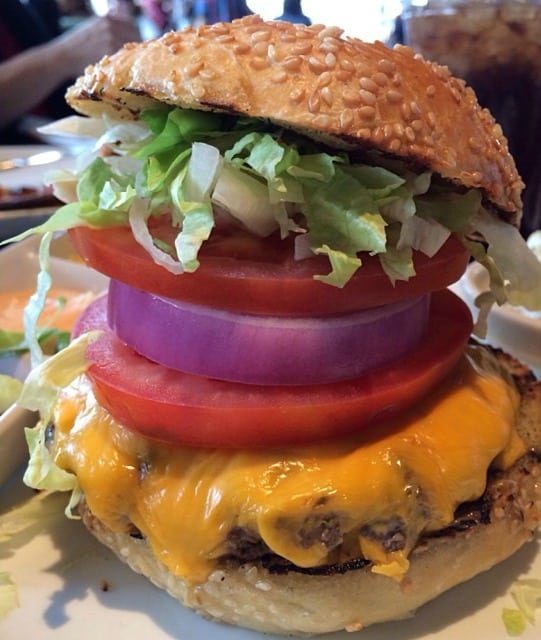 Can you believe this cheeseburger?! It's from Liberty Market in Gilbert, one of our favorite places to visit. Stay tuned for our full review coming soon.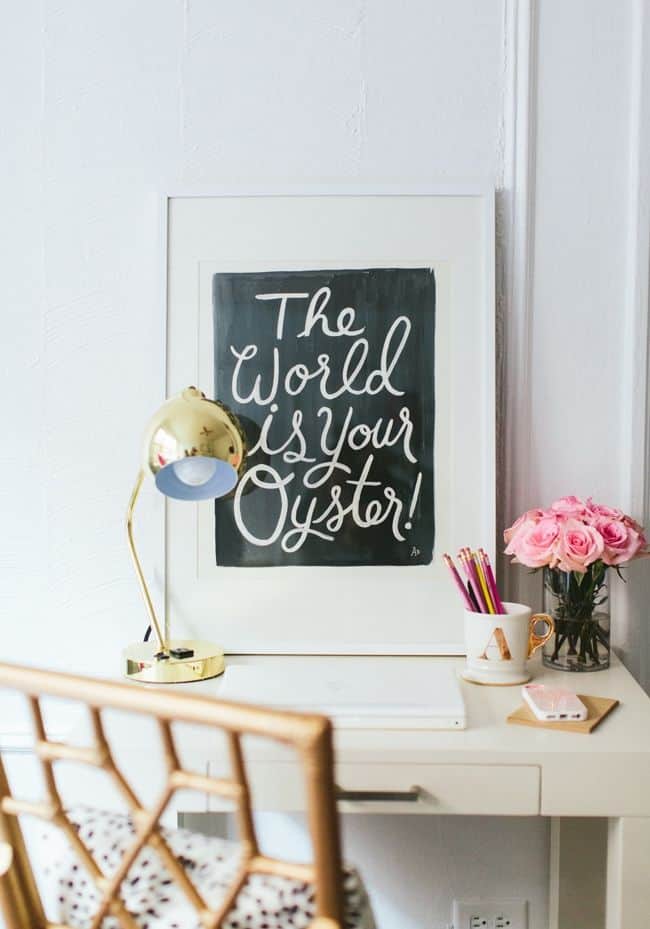 I am finally back on Pinterest. I took a break around the Holidays. I fell in love with this great print. I am totally into positive quotes all over my house right now. I found the print online and it was $50 which seemed really expensive. Instead I created a similar print on PicMonkey and had it printed at Walmart for $2.50. Can't wait to go pick it up and frame it 🙂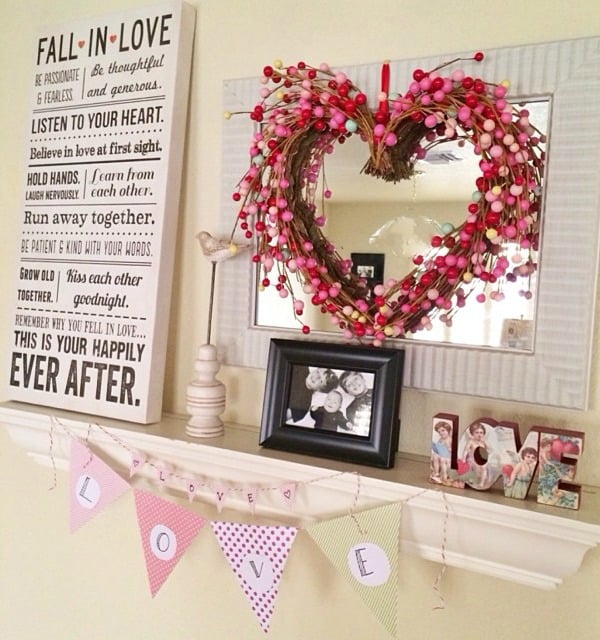 I decorated a little shelf for Valentine's Day. I am going to try to do one for each Holiday this year. Most of this is from Target. The Bird and Love letters are from Kneaders. They have the cutest little home section. Shopping and lunch, can't beat that, lol!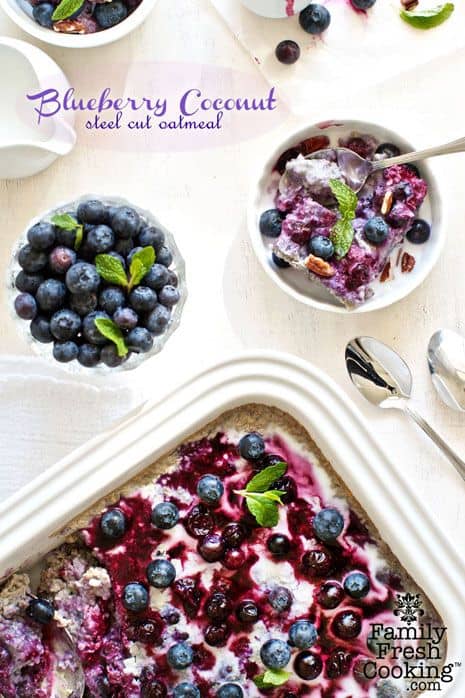 Drooling over Marla of Family Fresh Cooking's Blueberry Coconut Steel Cut Oatmeal. Love her gorgeous photos too.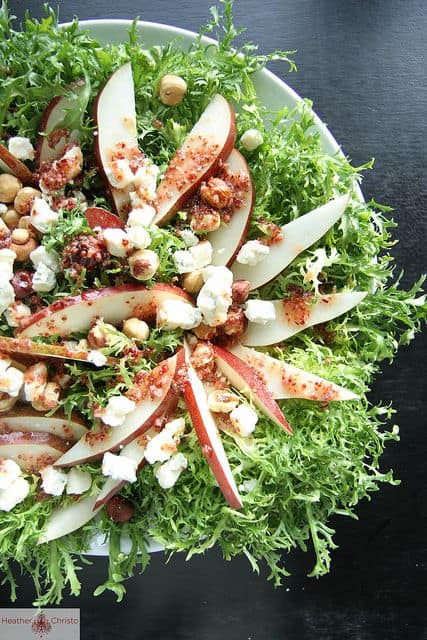 Also loving Heather Christo's Frisee Pear Salad!! This photo!!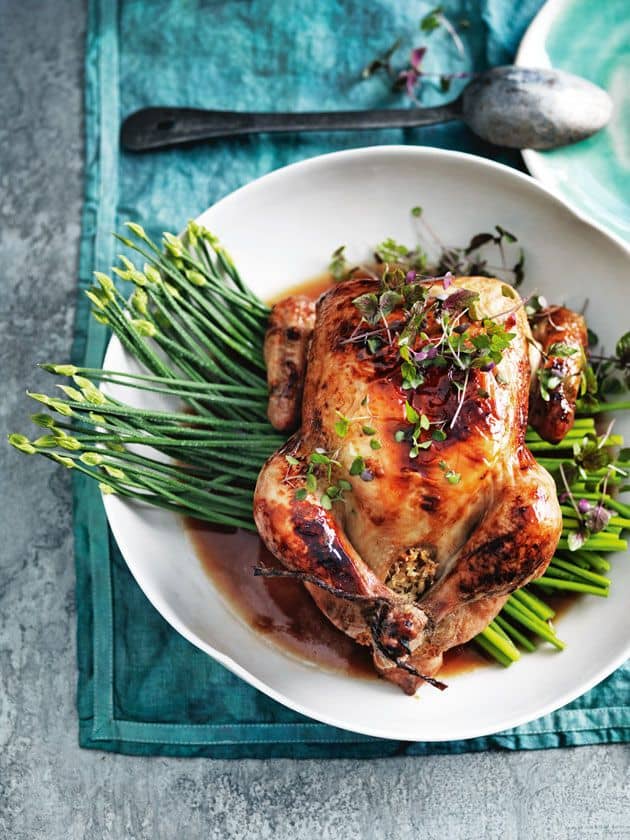 I am dying to make a roasted Chicken thanks to Donna Hay's gorgeous recipe.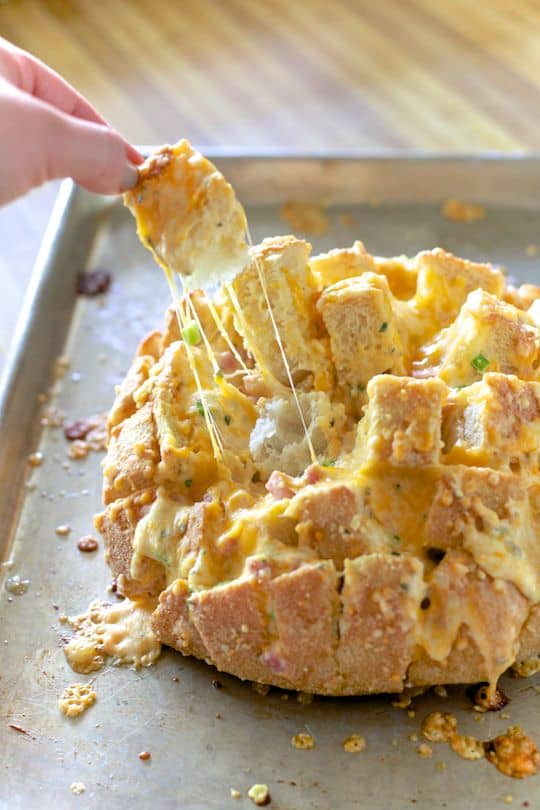 Are you kidding me with this Cheesy Ham Bread?! Let me just plant my face it in. Thank you "The Noshery."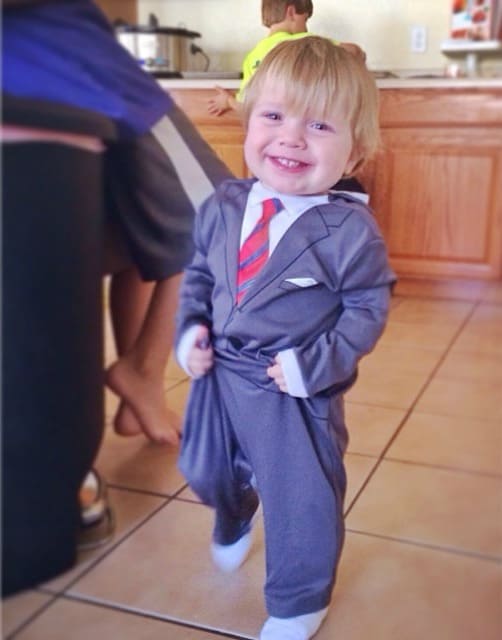 I'll leave you with Pax and his funny little one piece suit. Love this kid!