Chit Chat day!
I'm heading to a food conference this weekend with dozens and dozens of my blogging friends. It's the Big Traveling Potluck. You can follow my Instagram to see what we'll be eating up to 🙂
Be sure to head over to my friends at Lunchpails and Lipstick. They are featuring some healthy snacks and shared one of my recipes.
Here's a little glimpse of what we've been up to the last week or so. Happy Friday!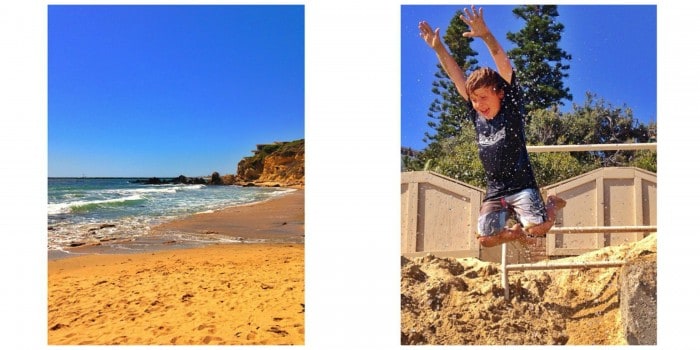 The last couple weekends, we've been so lucky with amazing weather in Southern California. You better believe we hit up the beach and take advantage of the beautiful sunshine with the kids! My 7 year old sure knows how to live it up at the beach. I just love watching him play.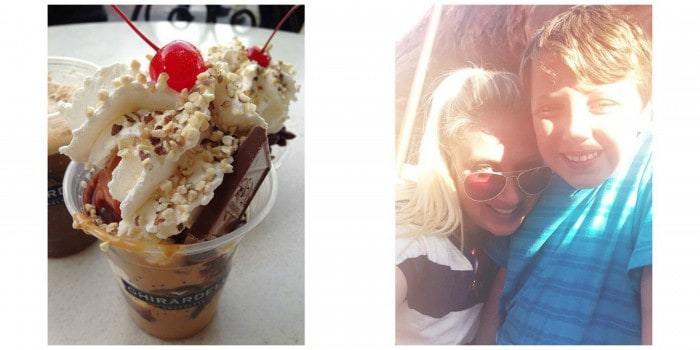 We finally re-newed our season Disneyland passes! Oh happy day, it had been far too long since we've been. Stay tuned for more posts about "Where to Eat at Disneyland." On the left is an amazing Peanut Butter Chocolate Sundae from Ghiradelli Chocolate Shop. Soooo good. I had a glimpse of the future with my 10 year old son. I realized that he still holds my hand walking around Disneyland. I almost teared up thinking in a few years he'll be a teenager! Oh boy, the time sure flies by. Love this boy so much.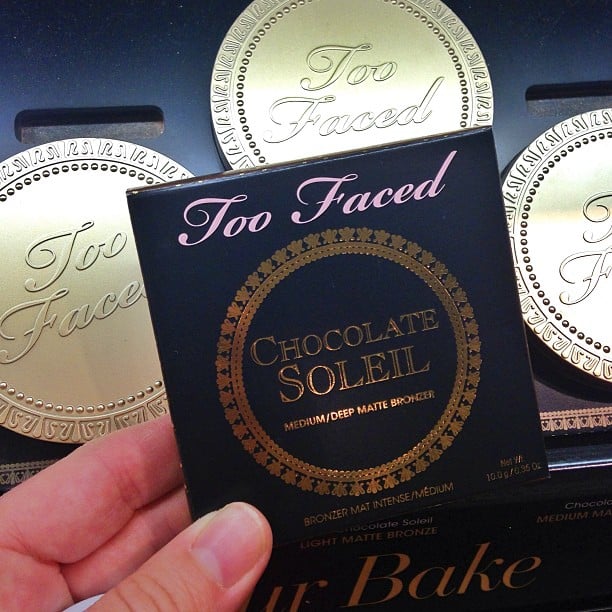 I can't believe I hadn't heard of this "Chocolate Bronzer" by Too Faced before! It literally smells like the best chocolate ever. You have to have it. My face smells so good, lol!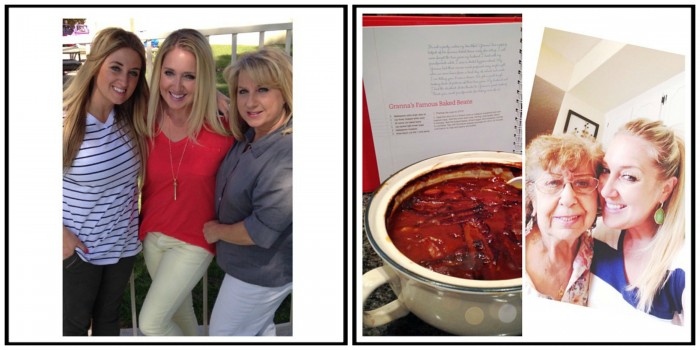 A couple weeks ago we went to AZ for the boys Spring Break. Spending time with my mom, sister and grandma make me so happy!! Granna made her famous baked beans that I feature in my cookbook. She is the sweetest.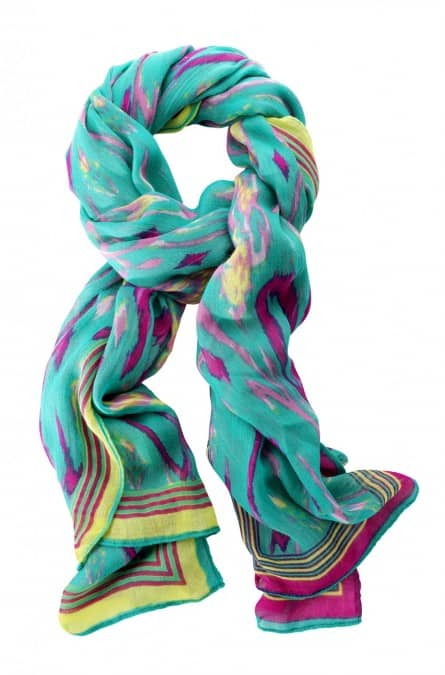 LOVING this bright summery Palm Springs Scarf from Stella and Dot. This is on my wish list.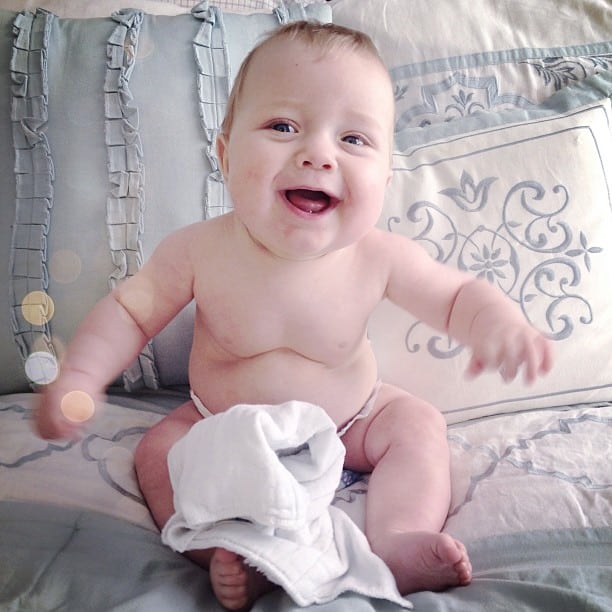 Oh Pax. What would I do without your happy chubby sweetness? I love this picture, lol!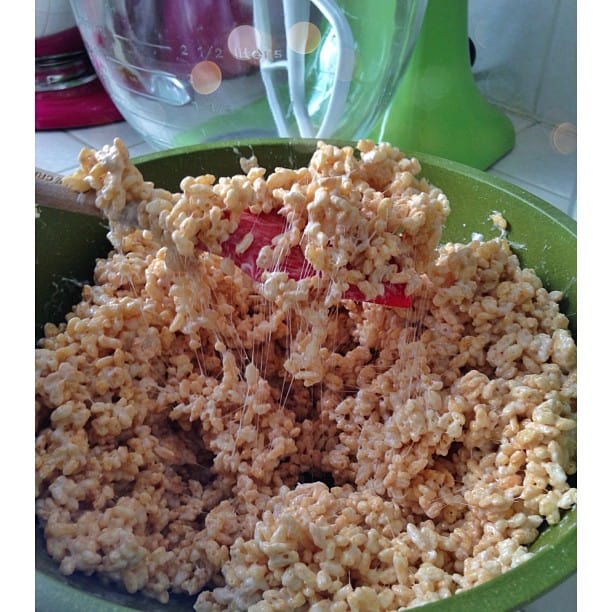 I hadn't made rice krispie treats in ages. I've decided that to make up for lost time I am making them everyday. Lol! I wish 🙂
Have a wonderful weekend, see you Monday for a new recipe!