Chit Chat Thirtieth Edition
I can't believe that we are already 2 weeks into summer break.  I forgot how early AZ schools let the kids out.  It's been great other than my 9 year old told me he was bored the first day of summer break, lol!  We are busy busy with swim team, diving and other summer camps for the boys.  It's always a nice break from the usual school routine.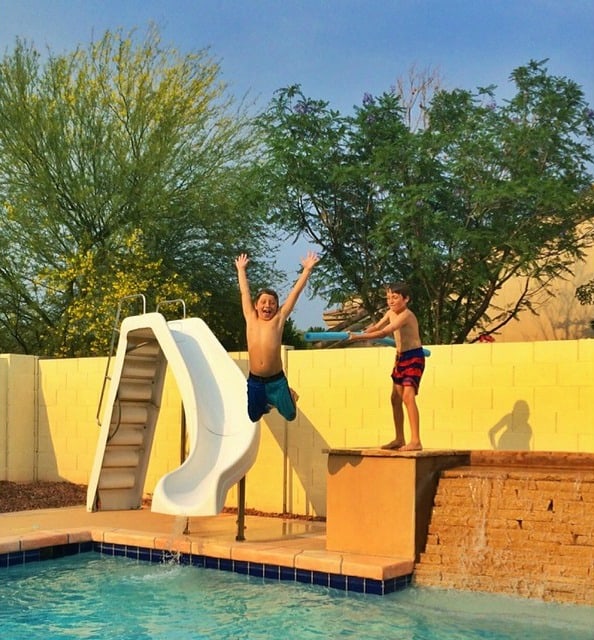 This is also our first summer in AZ in 5 years!!  It's been pushing 110 degrees all week.  Crazy hot.  I am so grateful we have a swimming pool.  We use it morning, noon and night.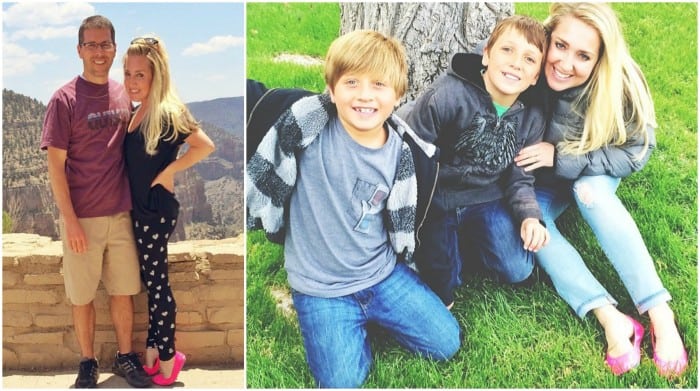 MY LATEST VIDEOS
We took the kids up to the White Mountains for Memorial Day a couple weekends ago.  It was chilly, had a hail storm, thunder and lightening.  It was fabulous!  We tried some really great restaurants, watched some baseball and had some fun family time.  Can't wait to go back.  On the way home Pax tossed his cookies.  What an adventure that was cleaning him up at the carwash.  Eeeek and yuck!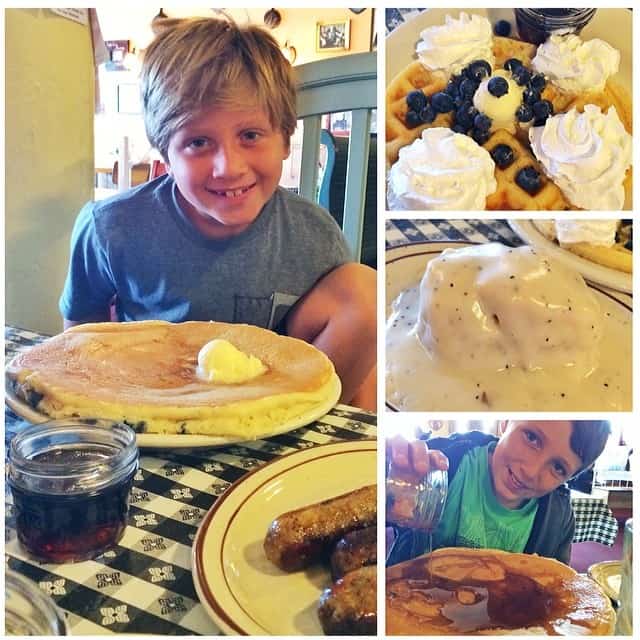 We were dying over the size of these pancakes from Sweetheart Cafe up in the mountains.  Showlow, AZ to be exact.  The kids faces were priceless when they brought out their giant plates.  Let's just say most of this came home in a box, lol!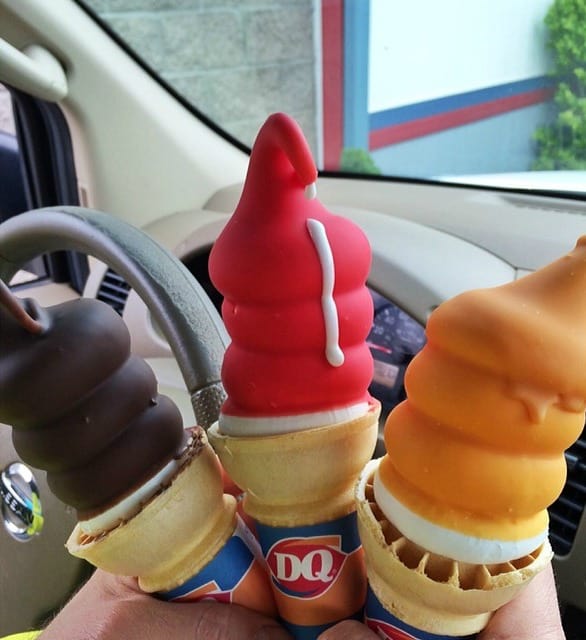 Ok, how fun is this?!  The Dairy Queen in Showlow, AZ made my husband and boys very happy indeed.  I'm not much of an ice cream girl, but definitely had a few bites of theirs.  Talk about childhood memories!  I grew up having these cones.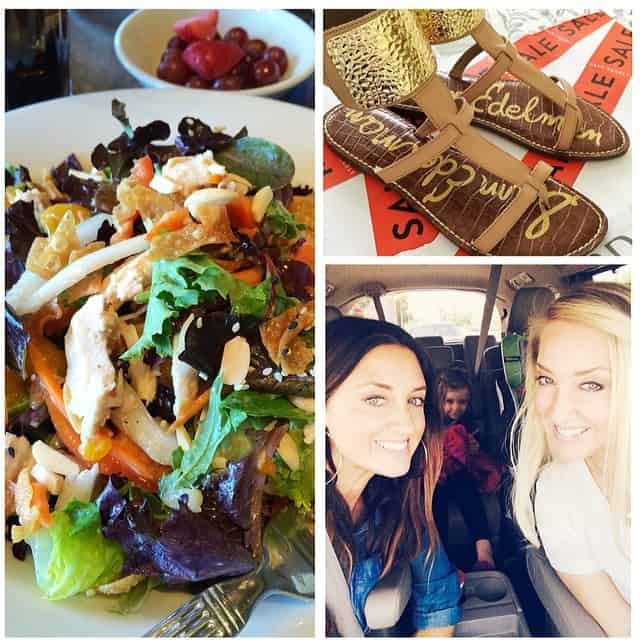 One of my favorite days of the week is sneaking out for a fun lunch and a little shopping with my sister.  We brought her sweet little girl with us last week.  It just happened to be the Nordstrom Half Yearly Sale when we were there.  Scored these fun Sam Edelman sandals!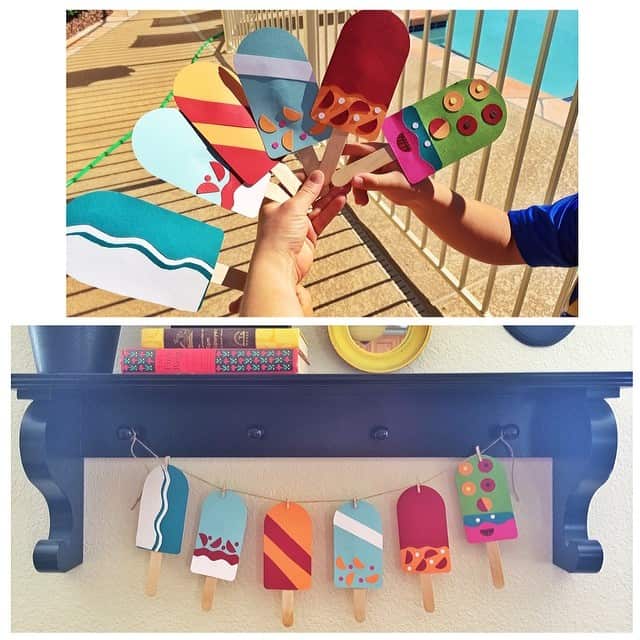 Went to Paper Source last week and they seriously have the cutest stuff right now!  Got this adorable popsicle garland kit the boys and I made together.  So fun.  If you've got a store near you, check it out.
_____________
My girlfriend and I went shopping last weekend and found the cutest comfy pants at J.Crew.  You have to try these on.  Super casual and comfortable….and so cute with a pair of flip flops or sandals.  Didn't get this necklace, but it looks just like little crystal ice cream cones!  Want!!
I don't know why I even open my Kate Spade emails, I want one of everything.  They have some really cute new "Eat Cake for Breakfast" goodies.  I am sooooo ordering this phone case 🙂
I would never spend this much on these, but how cute are they?!  Watermelon flats?!  Love!
Got these bad boys in the mail a few days ago and canNOT stop eating the salted caramel ones.  To die for!
Summer TV:  Loving Bachelorette and SYTYCD.  Two of my very favorites.  A bit eerie watching Eric on Bachelorette knowing he has recently passed away.
You know my obsession with Tieks.  There's a giveaway going on until tomorrow.  Enter to win your own pair HERE!
Have a great weekend!
See you Monday with a new recipe!
xo
Jenny
FOLLOW PICKY PALATE ON INSTAGRAM! Show me what recipes you're making from Picky Palate by using #pickypalate.
Other recipes you may enjoy...
Comments