So excited to share my trip to The Pillsbury Bake-Off in Nashville!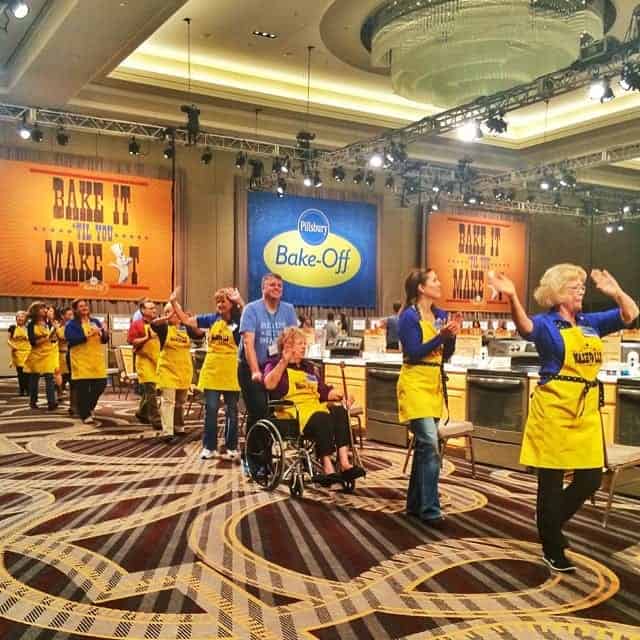 Insert live honkey tonk country music blaring in the background for these adorable contestants….Nashville is awesome! People were dancing and cheering this group on as they took their "Grand March" before starting the competition.
Some of you might remember that I competed in the Pillsbury Bake-Off waaaaay back in 2004 and 2006. This is literally where my love of creating recipes started. The excitement in this room is like no other. These women (and a few men) are so excited for a chance at a 1 million dollar winning recipe! Not only that, but they beat out 65,000 other recipes that were entered. That is a feat in itself.
There were contestants of all ages and we (the bloggers) got the chance to walk through the Bake-Off floor while they cooked their recipe and…..of course sample their recipes!! This really is one of the highlights of my year.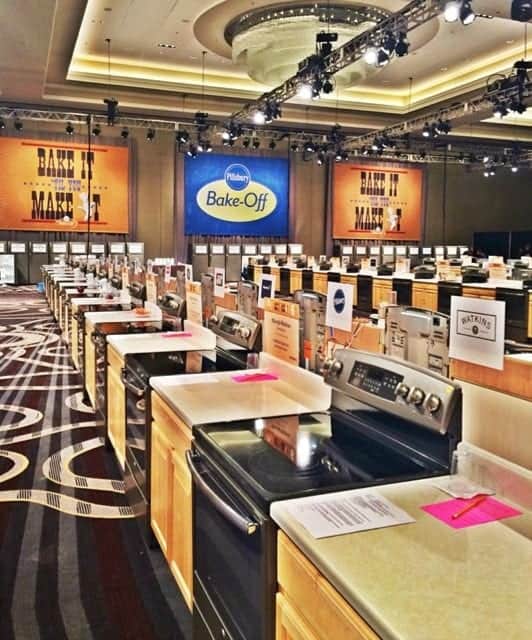 We got a sneak peek into the Bake-Off room the evening before the festivities started. Very organized and ready to go for the big day.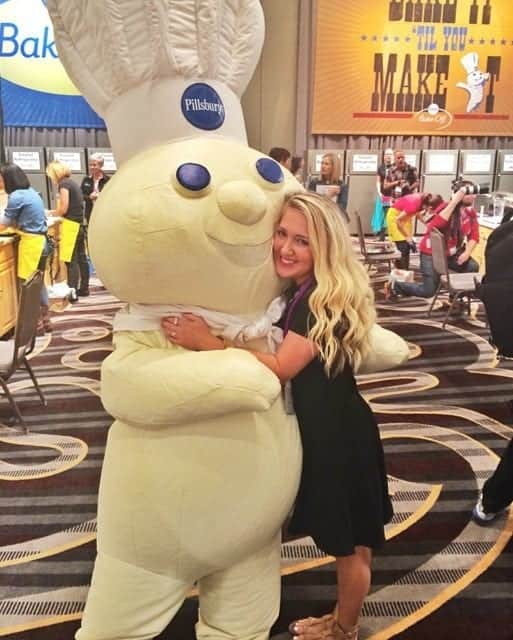 You know I had to squeeze the Doughboy! Love him 🙂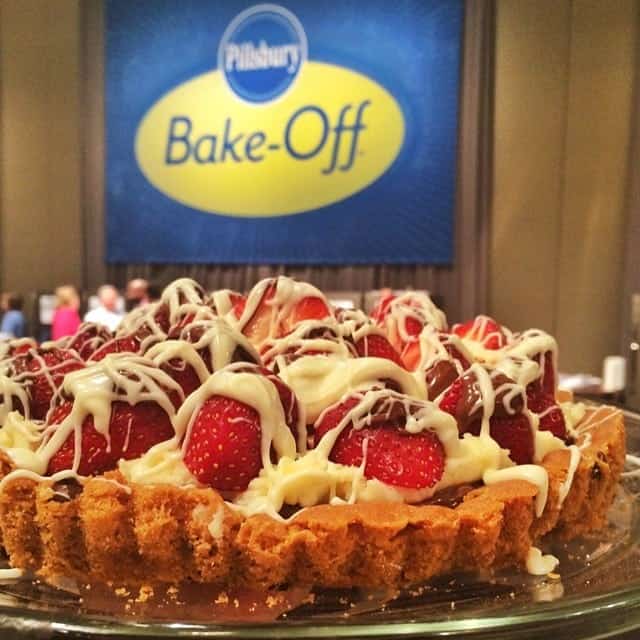 I had so many favorites while we were sampling sooooo many recipes. This gorgeous tart by Pamela Shank was a stunner! The three recipes linked below were some of my absolute favorites that did not win a prize. We were dying over how delicious they were. Check them out, definitely worth making!
Lemon -Poppy Seed Pull-Apart Bread
Strawberry-Cinnamon Roll Belgian Waffles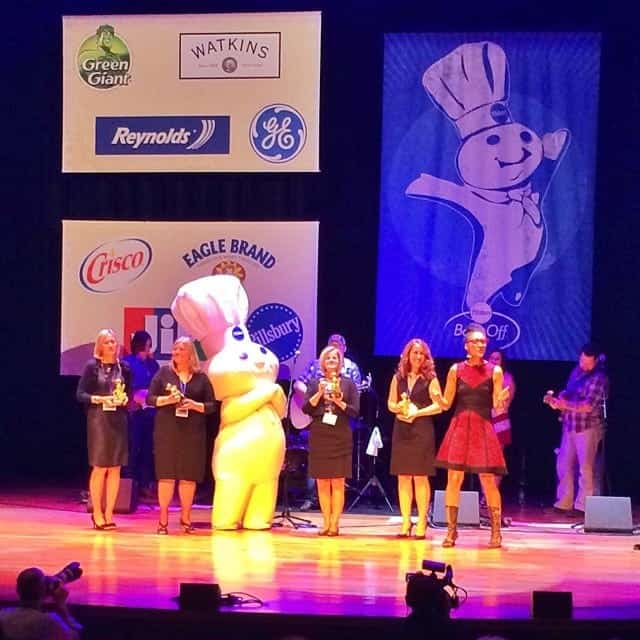 The Award Show was a total blast. Carla Hall from The Chew and Top Chef was the host. She was the perfect host and so funny. These ladies on stage are the 4 top winners in their category in the running for 1 million dollars. Scroll down to see their recipes.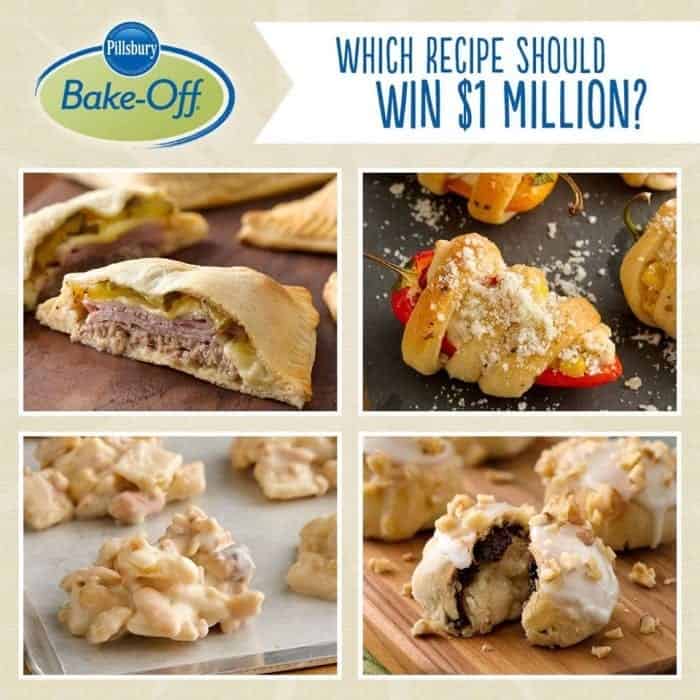 We have Cuban Style Sandwich Pockets, Creamy Corn Filled Sweet Peppers, Peanutty Pie Crust Clusters and Chocolate Doughnut Poppers. Be sure to go HERE to see the full recipes and place your vote! The winner will be announced live on The Chew December 3rd. So exciting!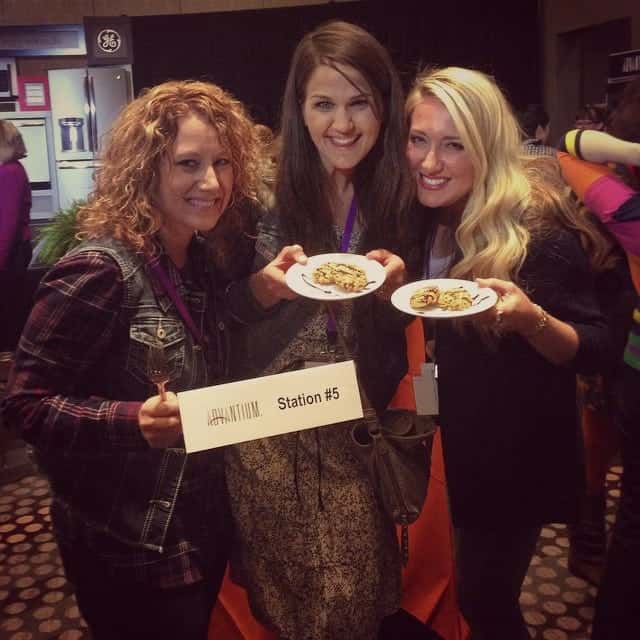 Had some fun baking with the new GE Advantium ranges. Jocelyn, Meagan and I baked the cookies 🙂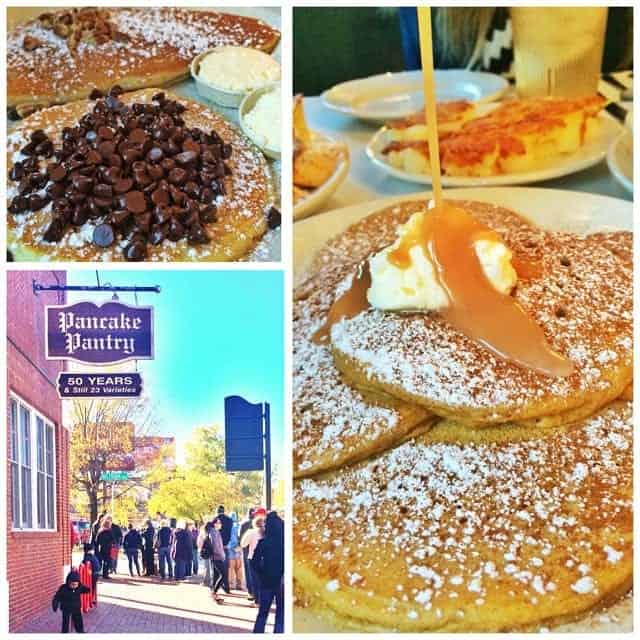 Nashville is one of the coolest cities with some amazing food! A few of us flew in a day early so we could do some sightseeing eating around Nashville. Amanda, Lauren and I hit up The Pancake Pantry for brunch….on a weekend. We waited 1 hour, lol! The line to get in is apparently this long almost daily. Was it worth it?! We enjoyed it for sure. The Sweet Potato Pancakes were our favorite.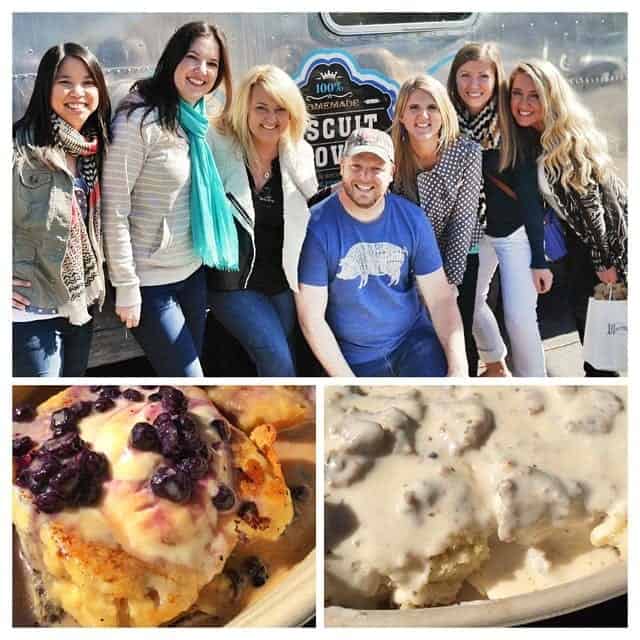 After we had breakfast we kind of met up with more friends and had, well….another breakfast. The biscuit Love Truck was some of the best food I've ever had and that was on a full stomach. Dying to go back here when I'm hungry! In the top photo we have Julie, Lindsay, Angie, Chef Carl Amanda, Lauren and Me. There's also the cutest unique gifts shop in the same parking lot as the truck. If you are in Nashville, you MUST go here. I believe they are only there Saturday and Sunday.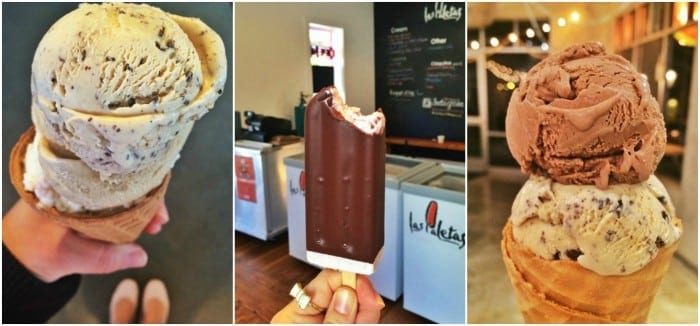 The fun didn't stop, lol! Jeni's Ice Cream was literally some of the best ice cream I've ever had. Best flavors and so creamy perfect. Please visit next time you are there. The middle photo is from Las Palatas. Gourmet Popsicles. No words can describe how much I loved it. Wish these places were in AZ 🙂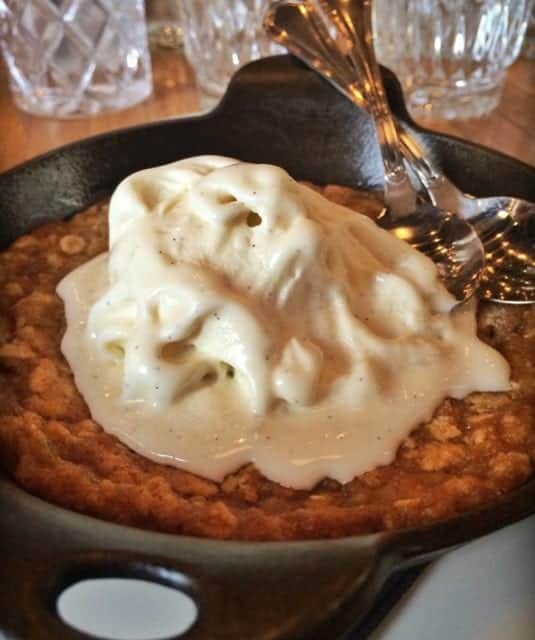 Right before we left for the airport we tried the coolest restaurant called Pinewood Social. Our breakfast was amazing not to mention this gorgeous Oatmeal Chocolate Chip Cookie Skillet with homemade vanilla soft serve. They also had a bowling alley and swimming pool area for their guests. Loved!!
Such a fun few days we had in Nashville. Loved every minute being a part of The 47th Pillsbury Bake-Off! Don't forget to go VOTE for your favorite recipe!
See more posts about this year's Bake-Off from my friends below!
Recipe Girl
I Wash You Dry
Crazy For Crust
Inside Brew Crew
Grandbaby Cakes
Baker Mama
Foodness Gracious
Disclosure: Thanks to Pillsbury for inviting me to the 47th Pillsbury Bake-Off® Contest. This was not a compensated opportunity, but Pillsbury did cover the cost of my travel and hotel.