Happy Friday! A little chit chat for you today.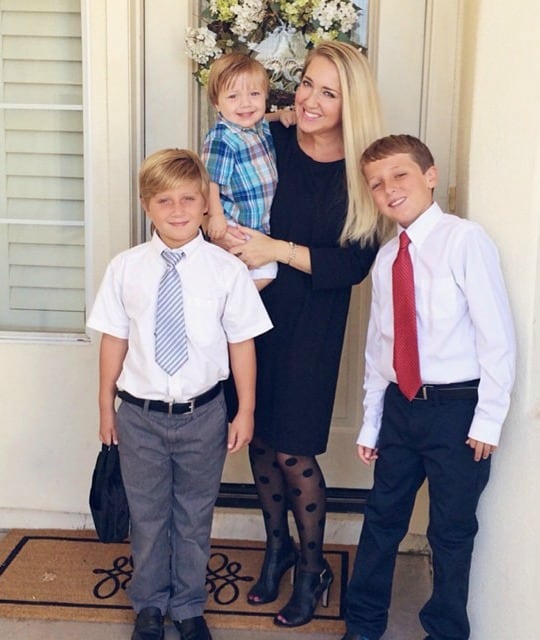 Our summer break is officially over.  I can't even believe how fast it all went by.  We are on day 3 of school and the boys are having a great new school year.  Pax is sure missing  his brothers being home.  Are most of you still enjoying summer?  I feel like AZ starts so early!
This pictures was taken last weekend before church.  I sure love seeing my boys dressed up….for a few hours 🙂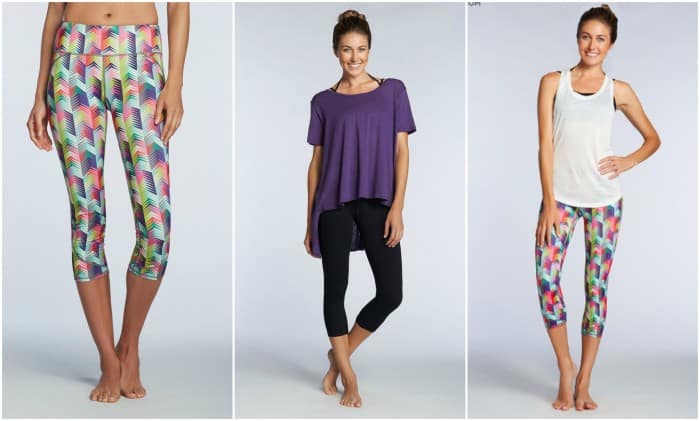 For those of you who are in the market for affordable workout clothes, I can't say enough about Fabletics.  I remember seeing something about them on Facebook then my sister ordered a few outfits and not even kidding the leggings fit just as cute as my Lululemon ones with more than half of their price tag.  You can get an entire outfit for around $50 when you sign up as a VIP.  Don't let the monthly shipments scare you, if you don't want a new outfit for the month, you just go to your account and click SKIP this month.  Super easy.  How cute are these leggings.  I also have the flowy purple shirt….seriously in love with it.  So comfy and cute.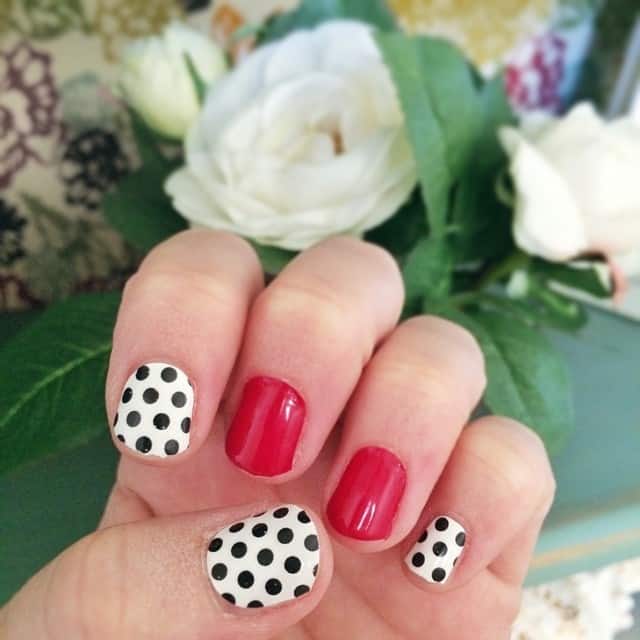 My new manicure for the week.  I was playing around with some Sally Hansen gel strips I found at the grocery store….then was talked into becoming a Jamberry Consultant, lol!   Stay tuned for some new fun nails.  Anyone else use the Jamberry nail wraps?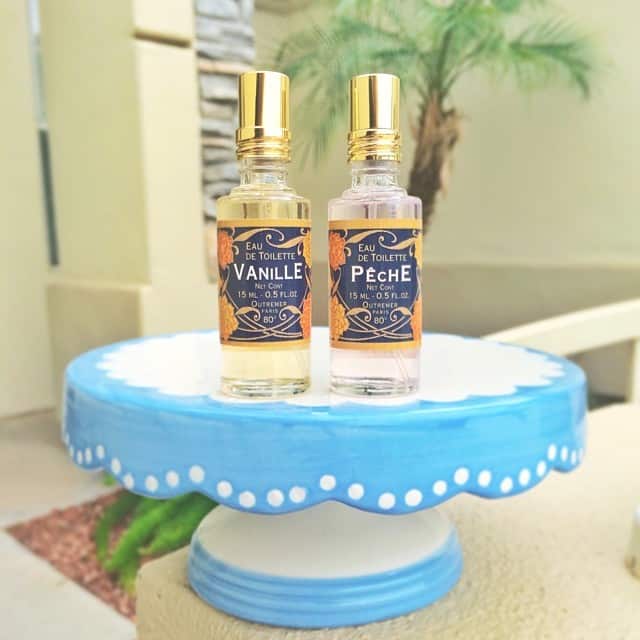 Went into Anthropologie last weekend with my mom and found this adorable mini cake stand along with 2 of my favorite scents.  I've used this vanilla for years picked up the peach scent so I can smell like peaches and cream 🙂
Anthropologie wish list right now:   Need THESE. ….and THESE.  THIS skirt.  Dying over THIS cute comfy outfit.  Ok, apparently I'm liking a few things from Anthro, lol!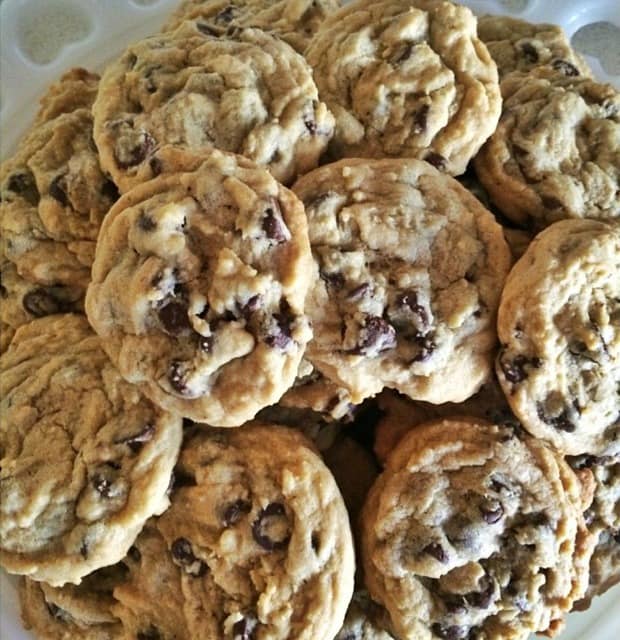 Made dozens and dozens of cookies for a couple of celebrations.  These are my latest Mini Mint Chocolate Chip Cookies.  Be sure to get the recipe, they are amazing!!
Anyone watching Bachelor Paradise?  I decided I was passing on that one.  I'm all in for the traditional Bachelor and Bachelorette, but the Bachelor Pad type shows they add in don't do much for me.  The only summer show I've really been watching is So You Think You Can Dance….and that will be over soon.
I am thrilled for the Fall TV to start up again!!  I've missed my Scandal nights far too much 🙂  What other shows are you excited for?  I might need a few more to add.
Have a great weekend!  See you Monday with a new recipe!
xo
Jenny
FOLLOW PICKY PALATE ON INSTAGRAM! Show me what recipes you're making from Picky Palate by using #pickypalate.
Other recipes you may enjoy...
Comments