Happy Friday to you! A little chit chat today 🙂
Can't believe this is our last official weekend of summer break around here. My boys start school next week, eeeek!
Summer seriously flew! Time to embrace the homework and getting back in the routine of things. I do believe I am ready. I feel like the boys are ready too….even though they won't admit it 🙂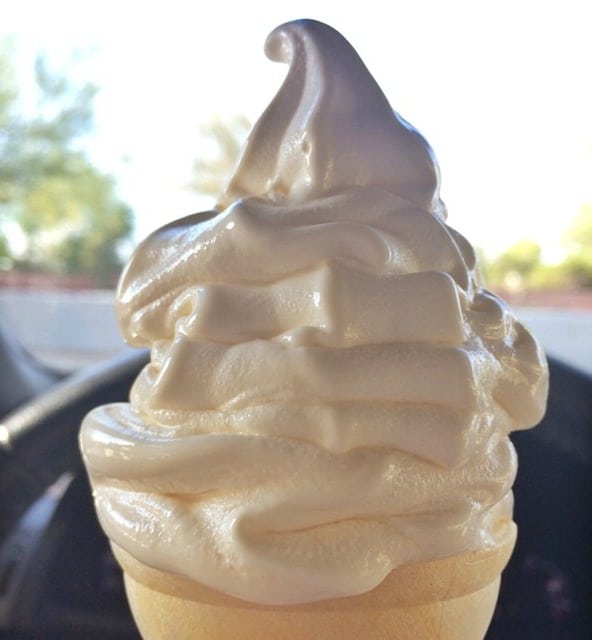 It's seriously been so crazy hot in AZ…..we get ice cream when we've had it with the heat, lol!

Found a new Chef Knife that I am LOVING by New West Knife Works! This Flamenco Knife is my new BFF. That hot pink handle!! I'm in love with it, perfect for all of my chopping and dicing 🙂 Disclosure: I was given this knife to review however thoughts and opinions are my own.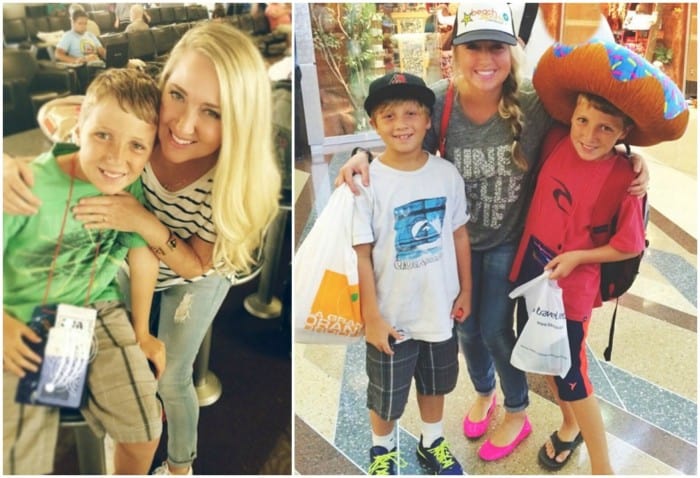 Last week, my oldest son had his first flight by himself to California. Our good friends flew him out to surprise his best friend for his birthday. I knew everything would be just fine, but I was still so nervous. Guess that comes along with being a mother. We just want our kids to be safe, but to have fun too.
We went to the airport early, had breakfast together and watched the planes come in. When it was time for Mason to board, the flight attendant walked him down the tarmac with some cute elderly folks. I watched as he left by himself and got teary, lol! I quickly pulled myself together because I knew he was about to have the time of his life.
He was gone for just 2 1/2 days then returned home to us. Brady and I picked him up from the airport (photo on the right) and Mason came home with a giant doughnut hat that he won from the OC Fair with his buddy. He had so much fun. So glad he had that experience.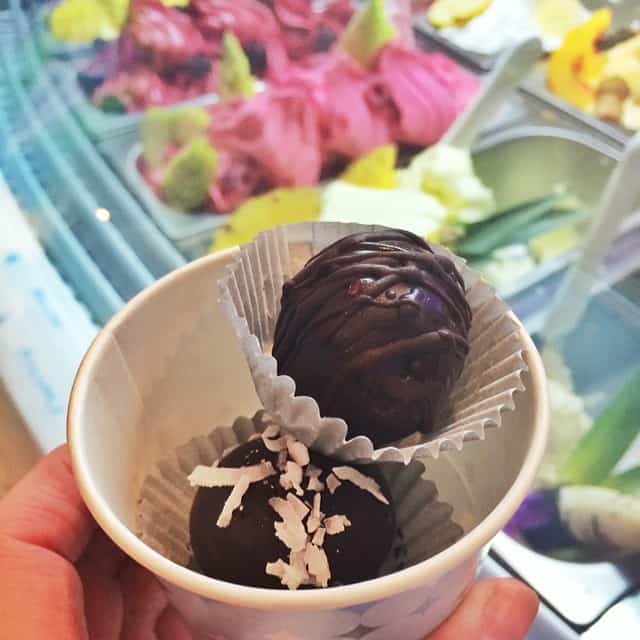 Last weekend, we went to Zinburger for dinner with some family and had THESE. No words can describe those naughty little French Fries. After dinner, we stopped into Frost Gelato and I chose these cute little chocolate covered gelato bites. One was coconut gelato and the other chocolate. They were HEAVENLY! Love having some good gelato shops around us in AZ!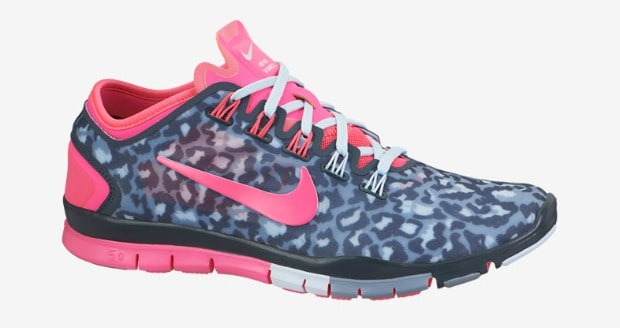 Nordstrom is having their Anniversary Sale and I couldn't resist these fun hot pink and gray leopard tennies! They are so comfortable!
Anyone else Zumba? I've been doing Zumba just about everyday with my sister the last couple months. I was soooo skeptical my first couple of classes because I looked so ridiculous. After a few classes I got the hang of it and now I don't even care if people are watching and laughing, it's such a fun workout. If you are a fitbit user, you get over 6000 steps per hour class. Pretty sweet! Talk about working up a sweat. I am drenched after that hour. I can't say I'll do Zumba forever, but it's sure a fun way to exercise right now 🙂

I've also been LOVING Fabletics, an athletic clothing brand that Kate Hudson recently started. It is quite a bit more affordable than Lululemon and has that same great fit. Check it out. If you become a VIP member, you get an entire outfit (3 pieces) for about $50. It works similar to StitchFix but you can opt out any month you want. Kind of fun, I'm really enjoying their pieces.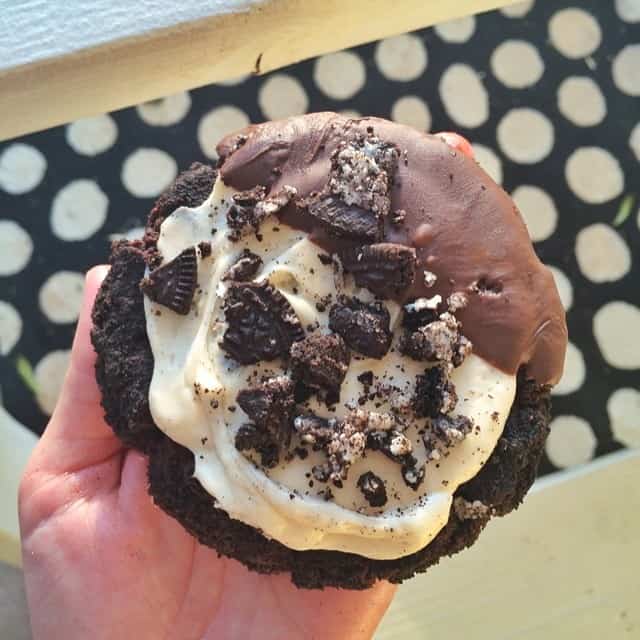 Um….my sister-in-law co-owns the Sweet Tooth Fairy in Gilbert, AZ and brought a giant box of cookies to our Sunday dinner last week. Hello chocolate dipped Cookies and Cream Cookie. This one was mine 🙂
Be sure to follow us on Instagram for sneak peeks on upcoming recipes and more fun! Have a great weekend!
See you Monday with a new recipe!