Happy Friday! Coming to you live from Seaside Florida today. Cutest little beach city ever! I'm sharing the most charming beach house with 6 other of my blogging friends. Talk about a dream weekend!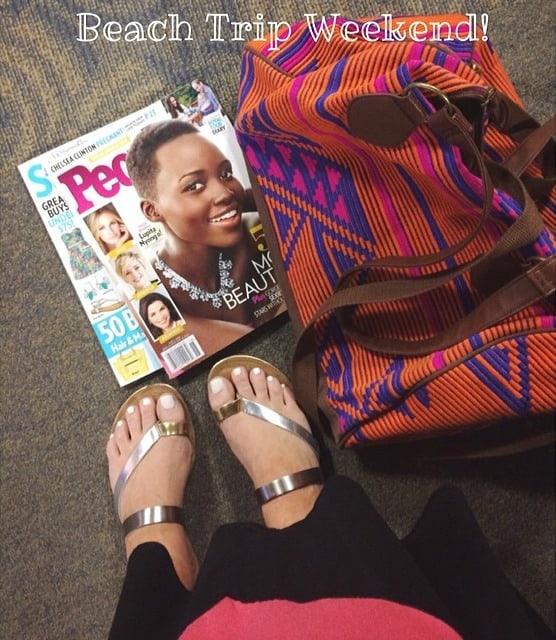 After we unloaded our bags, we got to chow down on the most delicious grilled cheese sandwiches from "The Melt Down" food truck that just happens to be walking distance from our beach house. I was dying over the Strawberry, Goat Cheese and Prosciutto one. Mind blowing. I'll be making one in my own kitchen asap! Ha!
Last night, we were treated to dinner by the fabulous team of Raw and Juicy. They made us the most beautiful raw vegan meal that I've ever had. Fresh gorgeous produce and a lovely Raspberry Chocolate Parfait that was to die for. They have a food truck parked right in the heart of Seaside. Be sure to check them out if you are in the area. Jennifer is the sweetest! Amanda and I tried her Green Goddess cold pressed juice. Sooo healthy and delicious.
Back at the beach house, we got in our PJ's and shared some chocolate cake from Modica Market. To die for!!
Be sure to follow me on Instagram to see the fun! You can follow our hashtag #seasidegirlsgetaway to see all of our photos.
Headed to breakfast in a few minutes then painting some pottery to take home 🙂
If you've been to the area, I'd love to hear your favorite recommendations. Looking forward to seeing everything that Seaside has to offer!
Have a great weekend! See you Monday with a new recipe!!
xo
Jenny