It's Friday! Time for some chit chat 🙂
I'd say I'm a pretty positive person, but I think I woke up on the wrong side of the bed today. My 8 year old came into my room this morning at 2am coughing and I could not for the life of me go back to sleep after I got him back to bed. Is this a "getting older" thing? Why on earth can't I shut my brain off when I am woken up from a deep sleep. I gotta figure it out, because it's now 4:20am and I'm wide awake, lol!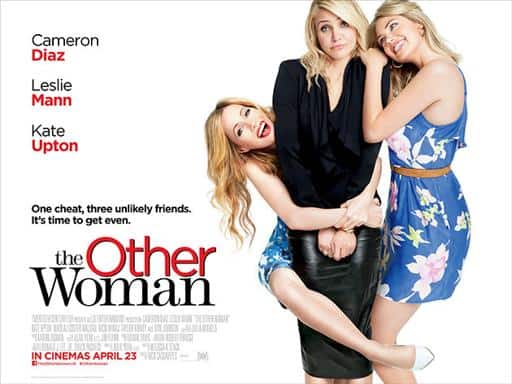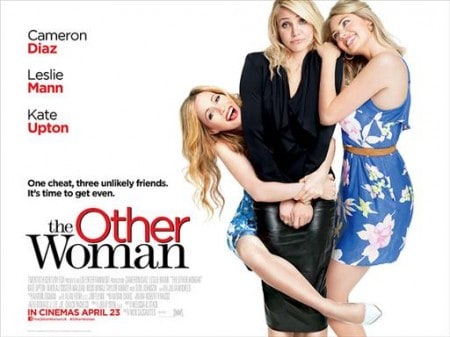 On a happier note, going to see "the Other Woman" tonight. I love a good chick flick comedy. It seems like these movies are few and far between lately. I swear the last good chick flick I saw was Safe Haven and that was forever ago. Bring back the chick flicks!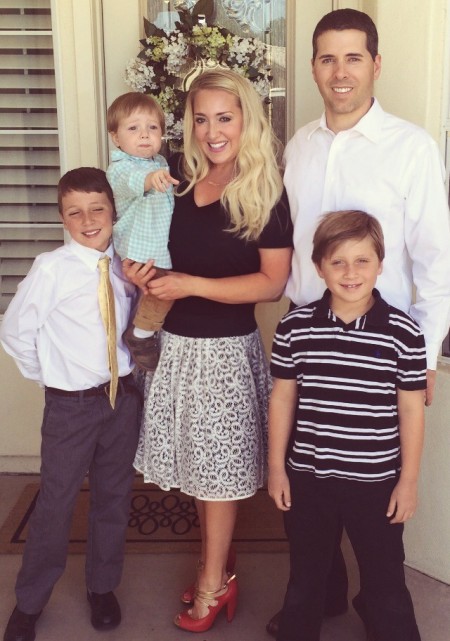 Did everyone have a lovely Easter? I begged and pleaded my boys for one family photo. Can't believe it really worked! Pax was pointing at a "big truck" that was across the street 🙂 I am a lucky lady with this crew.
It is so nice being back together with all of our family in AZ, especially for holidays like Easter. We got to spend time with both sides of our family that day and had a great time.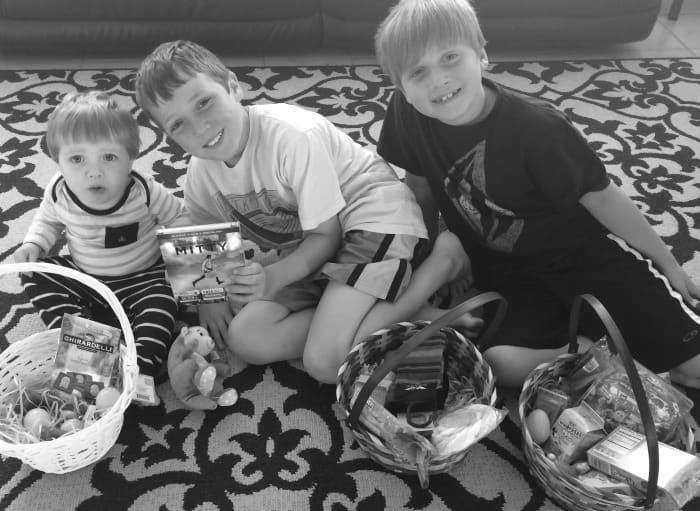 I did a scavenger hunt with the boys to find their Easter baskets. I love that my mom did that for my sister and I growing up. We had clues all over the house until we would finally find our baskets in some unusual spot in the house. The boys found their baskets in the washer and dryer this year, lol! Hopefully they'll have good memories of our crazy scavenger hunts 🙂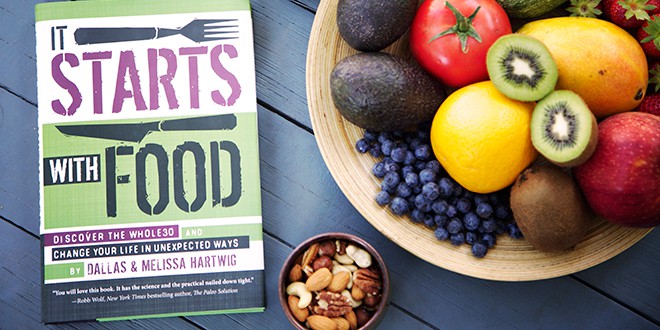 The last couple weeks, I have been so intrigued with the Whole30 program. You can hashtag it on Instagram (#whole30) and hundreds of thousands of people are involved. I am terrified of even trying it……because you have to give up ALL of the processed sugary treats that I LOVE from time to time, ok maybe a little more than time to time. I've never ever given up sugar…or bread…eek!
With that said, I feel like I need to kick some bad habits and loose my love handles. Has anyone done this program before?! I need a buddy to do it with me!! The first step is reading this book, "It Starts with Food." I ordered it on Amazon this morning when I couldn't sleep, lol! You can read a number of pages on Amazon before you order and it is really interesting. It's a paleo diet lifestyle. Lots of plant based vegetables, meat, chicken, seafood and fruit which I would LOVE, but can I give up sugar for 30 days?! I'll keep you posted 🙂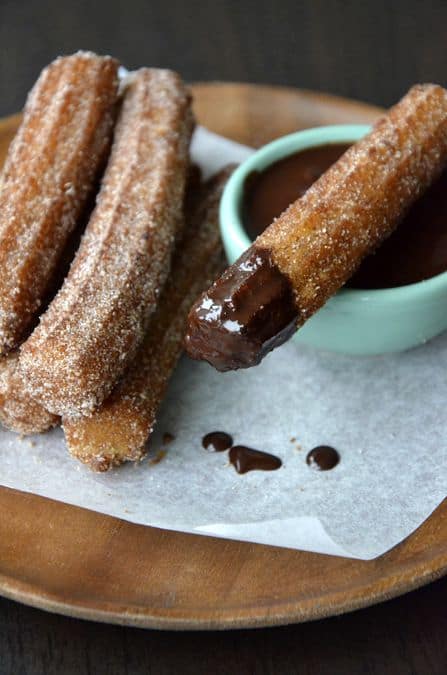 See what happens, I talk about eating clean then I see pictures like this on Pinterest. I just died. Thank you Kelly of Just a Taste, lol!
_________
I've been on the hunt for a swimsuit cover and found one yesterday! I got the green and white striped.
Super cute stuff at J.Crew right now. Found this cute tee yesterday while shopping with my sister. Lots on sale too.
To die for new perfume by Dolce&Gabbana. Can't get enough of it! Great Mother's Day gift for yourself 🙂
Did anyone else get the Tory Burch Mother's Day Giftcard in the mail last week?! She sent a mailer out with a $50 Giftcard! You know I wasn't going to let that go to waste, lol! Picked up these cute Ricki Flip Flops in Poppy Red for only $40 with that Giftcard! Score!!
My next manicure color. LOVE! So summery.
Scandal is over until September!! What will I do with my Thursday nights! Can't wait to see what happens next 🙂
Headed to Seaside, Florida next week with some of my favorite blogging friends!! Be sure to follow along on Instagram to see what we're up to. Can't wait to hang on the beach for the weekend!!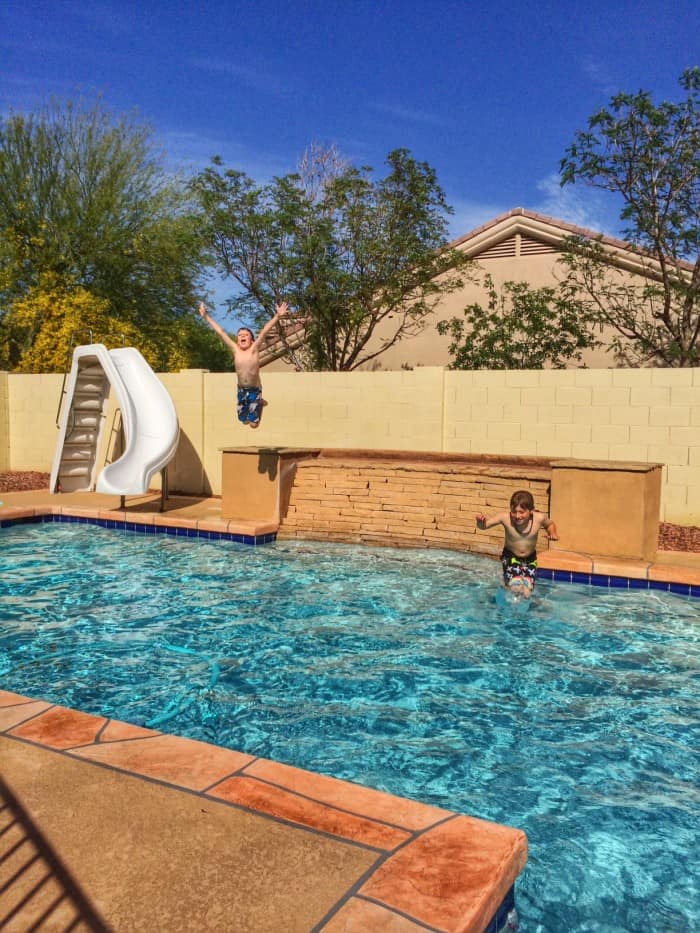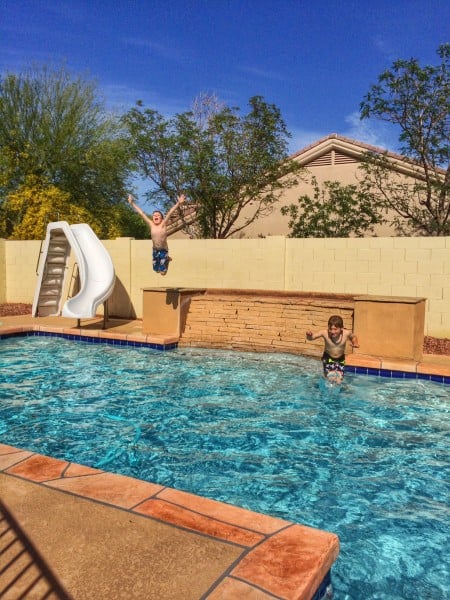 What am I going to do come July?! It's only April and the boys have been swimming for 3 weeks! I love seeing them out in the pool, but I'm afraid it's going to turn into bath water soon with this AZ sunshine 🙂
Have a wonderful weekend!