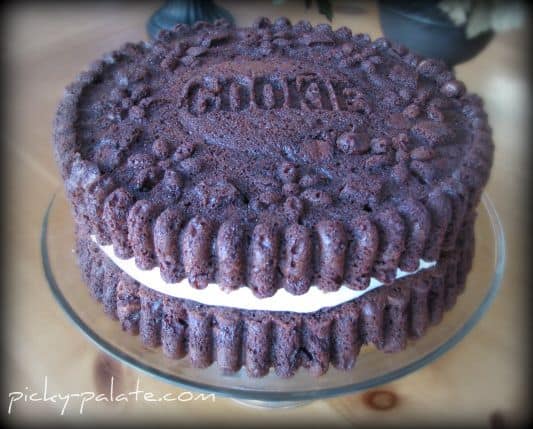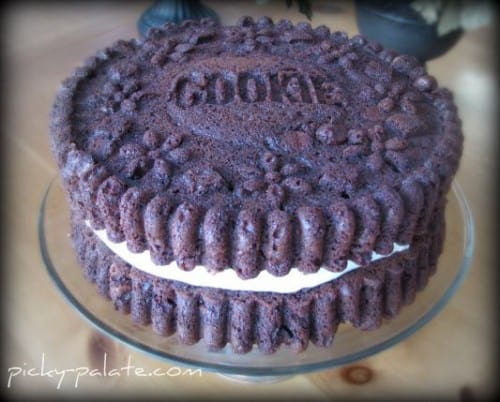 Just watched the Biggest Loser Finale, what a show! It was such a great season. I won't blow it for those of you who tivo'd it, but I will tell you it went WAY over their time limit, at least 1/2 hour. American Idol was awesome too, can't wait to see the results!
I have to admit that I am a complete sucker every time I step foot into a William Sonoma and/or Sur La Table. I mean come on, it's every cooks toy store. So, a few weeks ago I see this adorable cake pan on the shelf and next thing I knew I was handing over my debit card and taking my new pan home. Let me just say I love it to pieces. It makes an adorable cake and I can't wait to make an ice cream center next time!
It was a cloudy day here in CA when I was desperately trying to get at least one good shot of the cake, so bare with the very mediocre pics below. Trust me, this very simple chocolate cake got reviews such as…."This is the best chocolate cake I've ever had!" I didn't have the heart to admit it was semi-homemade! That's the beauty of it. Enjoy!!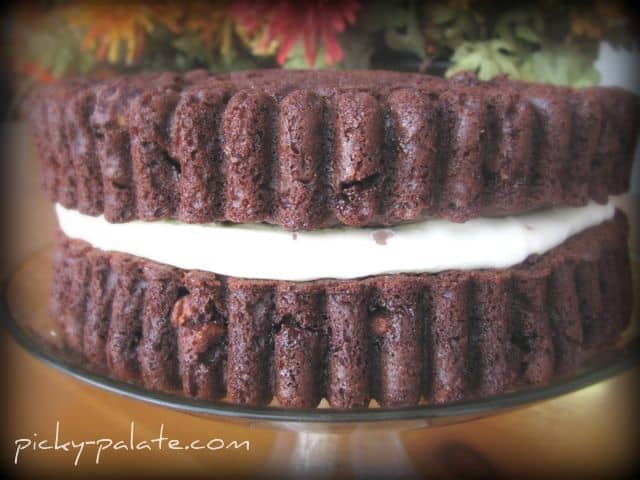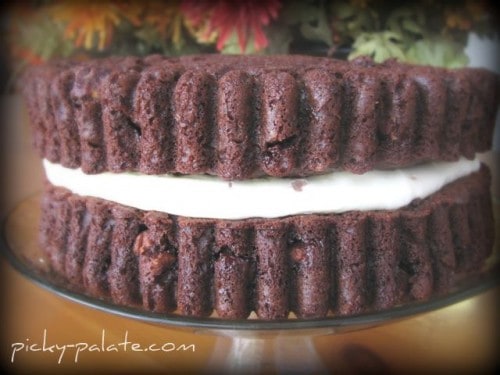 Chocolate Lovin' Cream Centered Cake
1 box devils food cake mix
4 eggs
6 oz vanilla lowfat yogurt
1 pkg chocolate instant pudding mix (small box)
1/2 Cup oil
1/2 Cup water
1 bag Reeses Peanut Butter Cup baking pieces (or use cut up candy pieces or even choc chips)
Cream Cheese Frosting
8 oz softened cream cheese
1 stick softened butter
2 Cups powdered sugar
1. Preheat oven to 350 degrees F. Place cake mix, eggs, yogurt, pudding mix, oil and water into stand mixer. Mix on medium-low for 2 minutes or until well combined. Slowly add in baking chips. Pour into greased Oreo cake pans (or 2 9 inch pans). Bake for 25-35 minutes or until toothpick comes out clean from center. Let cool completely, then invert onto wax paper.
2. To prepare frosting, beat cream cheese and butter until smooth. Slowly add in powdered sugar until smooth. Spread frosting over bottom cake then place second cake on top. Chill until serving.
_________________________
Mother's Day Festivities
We couldn't be in AZ with our family for Mother's Day, but I did get to spend the day with my favorite 3 boys! My sweet hubby made breakfast and even slaved over a beautiful penne pasta dinner after church. The boys made me homemade cards that made me cry, they were so sweet. My evening request was to go watch the sunset at Corona Del Mar beach. Here are some of the pics I snapped of our evening.
See you all soon with something mmm good! Have a great rest of your week!