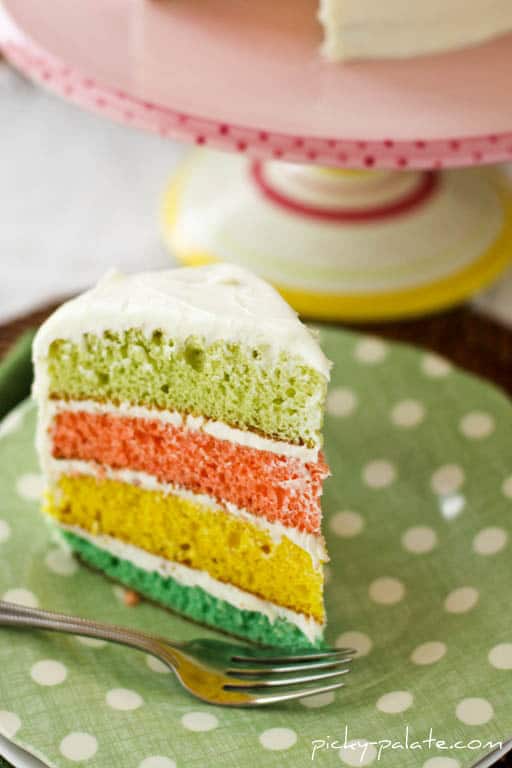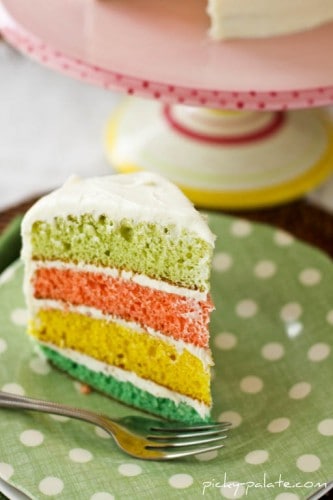 Hello Monday! Hope everyone had a great weekend!!
I am really looking forward to Easter coming up. I love this holiday for so many reasons….teaching the kids the true meaning of Easter, the baking, the Easter Bunny and everything in between.
This is a fun cake that was really simple to put together. The kids love all the pretty colored layers and the moms love that it's a breeze to make 🙂
I posted my homemade cream cheese frosting recipe below, but I must confess I used the good ol' Pillsbury frosting for this cake. Pretty and DELICIOUS! Hope you enjoy 🙂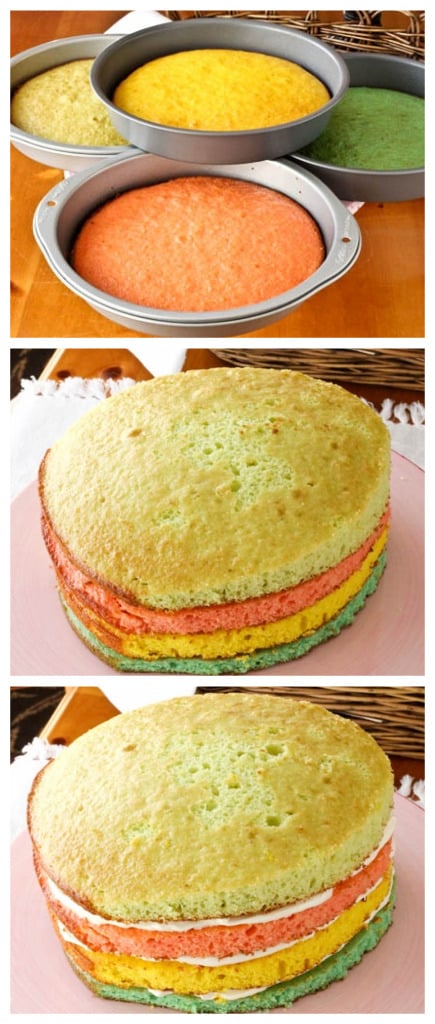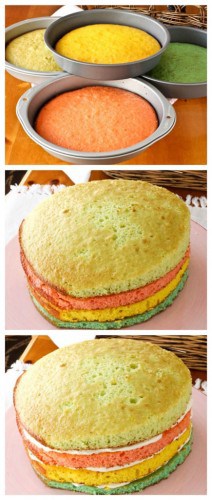 1. Bake the thin layered cakes
2. Stack and cut into egg shape
3. Spread frosting between layers…….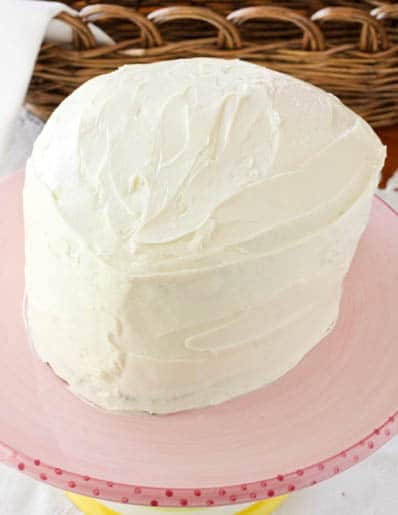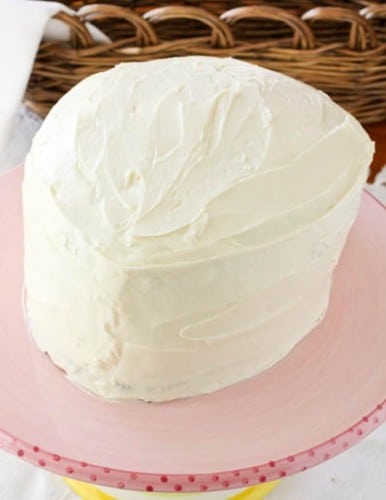 4. Frost and….voila', Done!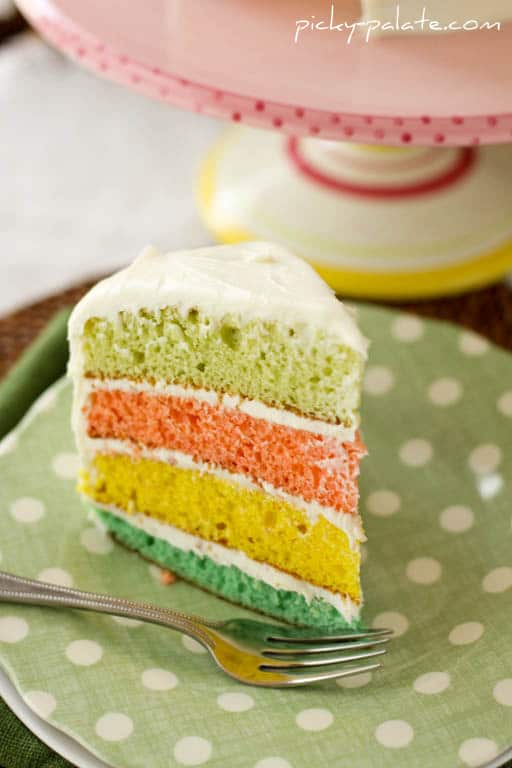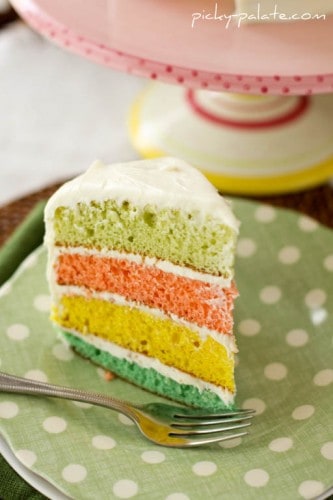 Colorful Easter Egg Layered Cake
1 Box White or Yellow Cake Mix
1/2 Cup vegetable oil
1/2 Cup water
8 oz sour cream or plain yogurt
4 eggs
1 small box instant vanilla pudding mix
Food Coloring or Decorating Paste (red, yellow, blue green)
Frosting
2 8oz pkgs softened cream cheese
2 sticks softened butter
2 lbs powdered sugar
1. Preheat oven to 350 degrees F. In a stand or electric mixer, mix the cake mix, oil, water, sour cream, eggs and pudding mix until well combined; about 1 1/2 minutes. Divide batter evenly into 4 bowls. Add very little food coloring or paste to each bowl to create a pastel color of your choice. Once mixed, pour each colored batter into well greased 9 inch cake pans (4 total). Bake for 15-17 minutes or until cakes are cooked through. Cakes will be thin.
2. Once cooled completely, remove from pans and stack on top of each other in the color patter you would like. Take a long sharp knife and cut an egg shape, see pics above. Once cut, place each individual layer of cake onto wax paper.
3. To prepare frosting, beat cream cheese and butter until well combined. Slowly beat in powdered sugar until desired consistency. Place first layer of cake onto a cake stand. Spread frosting over top layer then place second layer of cake on top and continue this pattern until all layers are frosted. Frost top and sides once layers are frosted.
4. Cut into slices and serve with milk 🙂
10-12 servings
_______________________________
Over the weekend we went to the Irvine Railroad Park for an Easter Eggstravaganza with my sister's family. We had such a great time! I took the sweetest photo's of her newest little angel…I want to keep her so bad!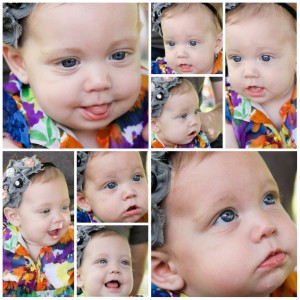 Have a great new week!