Port Orleans Resort is one of my favorite Disney World Hotels! Sharing my Disney's Port Orleans Resort Riverside Review today!
Disney World Hotels
A couple weeks ago at the Disney Social Media Moms Celebration I had the opportunity to stay at Disney's Port Orleans Resort-Riverside. The grounds of this resort are gorgeous, thrilled to share my stay with you. Disney's Port Orleans Resort-Riverside is in the moderate resort category when you are browsing through the different resort options.
Check out my review on Disney's Polynesian Resort too! Follow Disney Hungry on Instagram for Disney tips and Best Eats!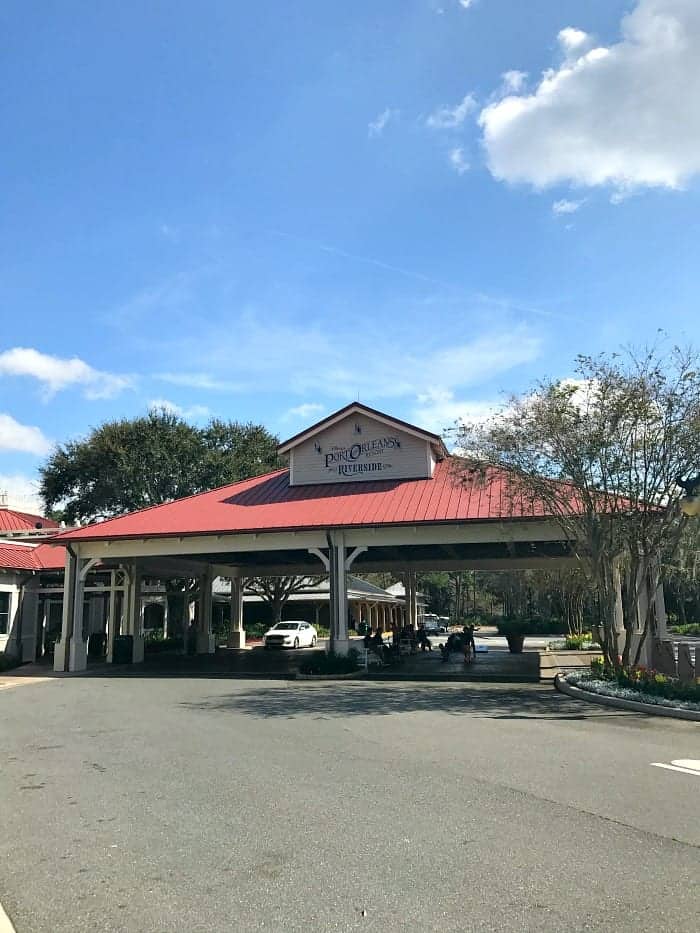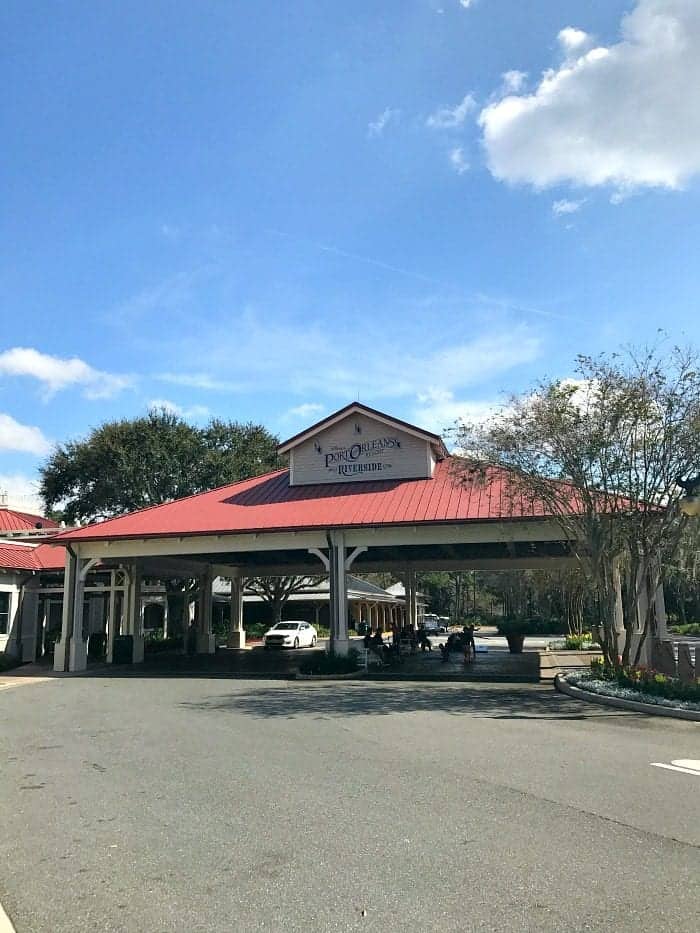 Port Orleans Entrance
This is the entrance area of the resort.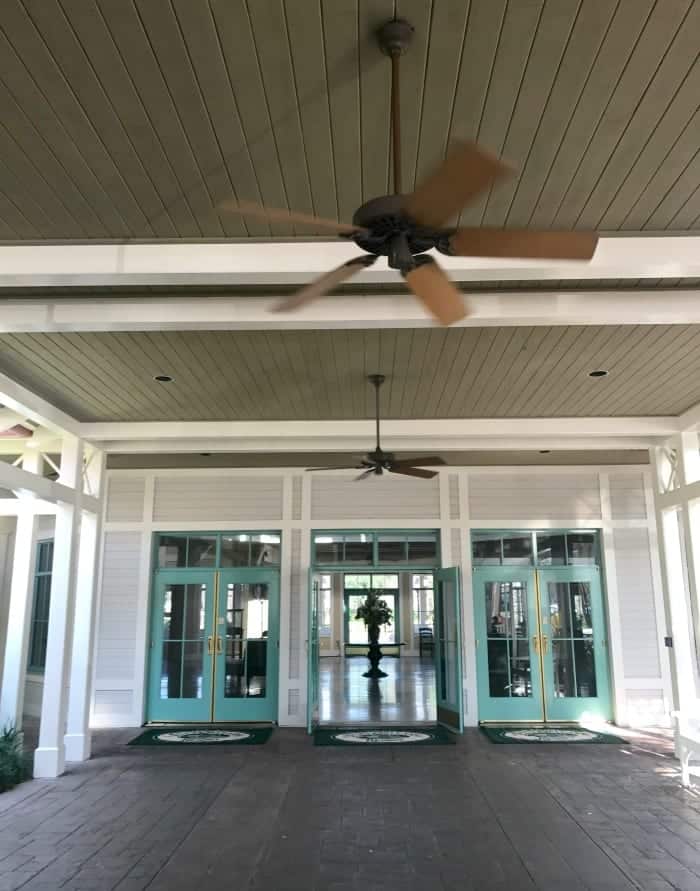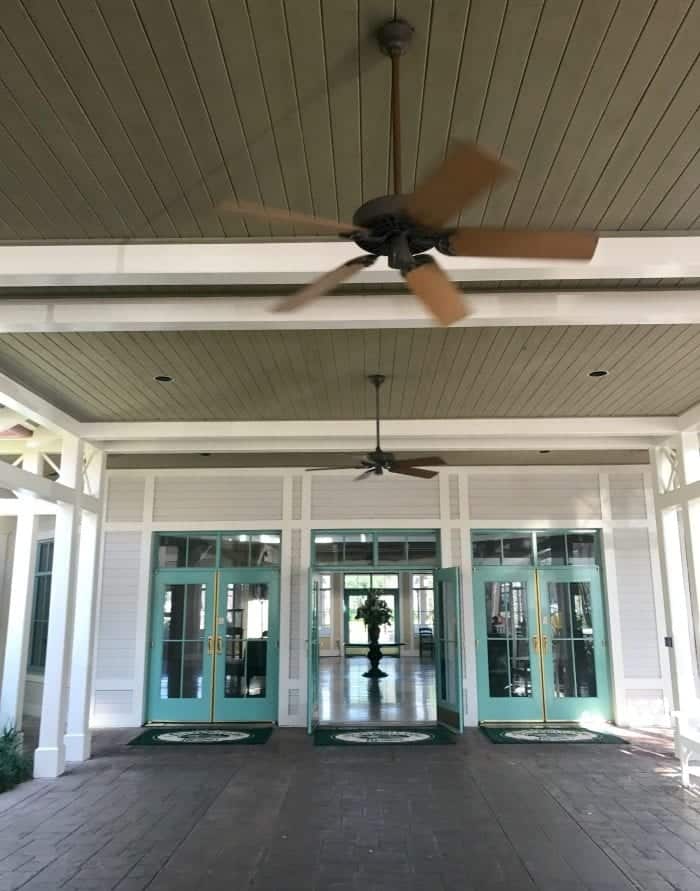 The view as you are walking up to the entrance doors. Love the colors and New Orleans style architecture.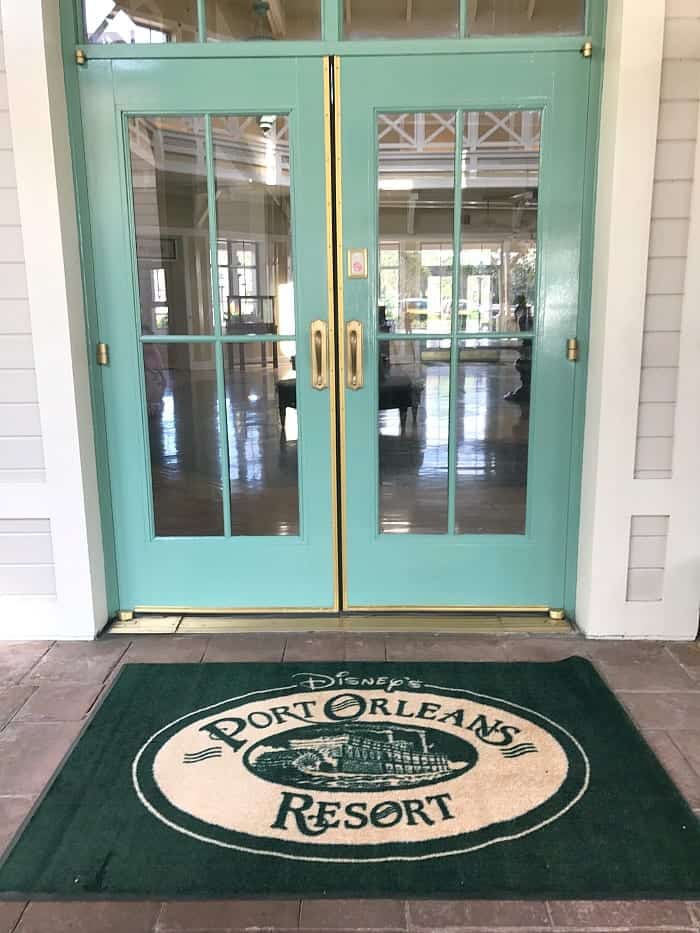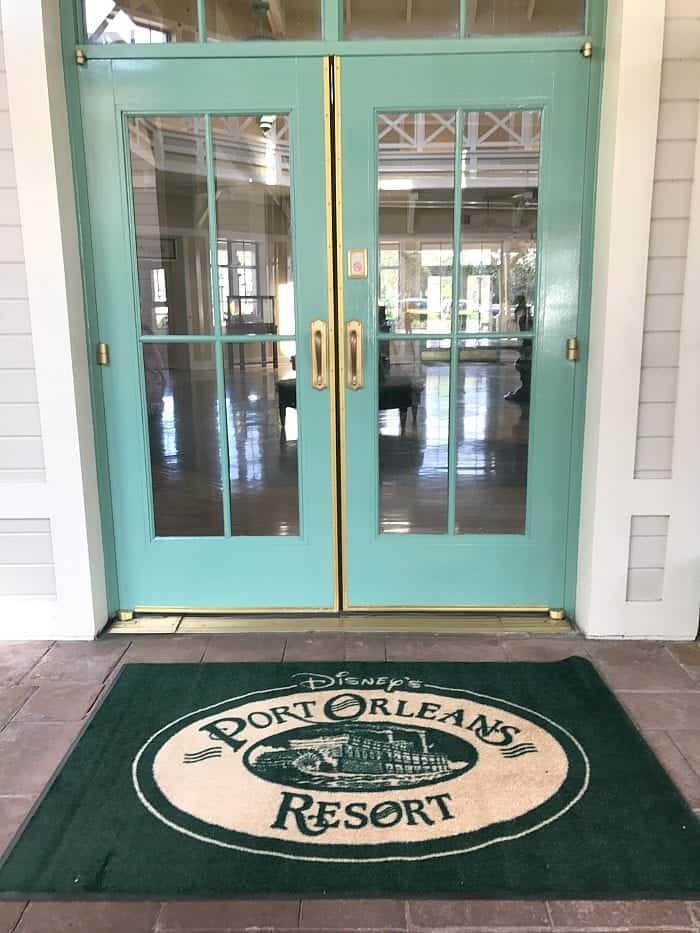 Welcome!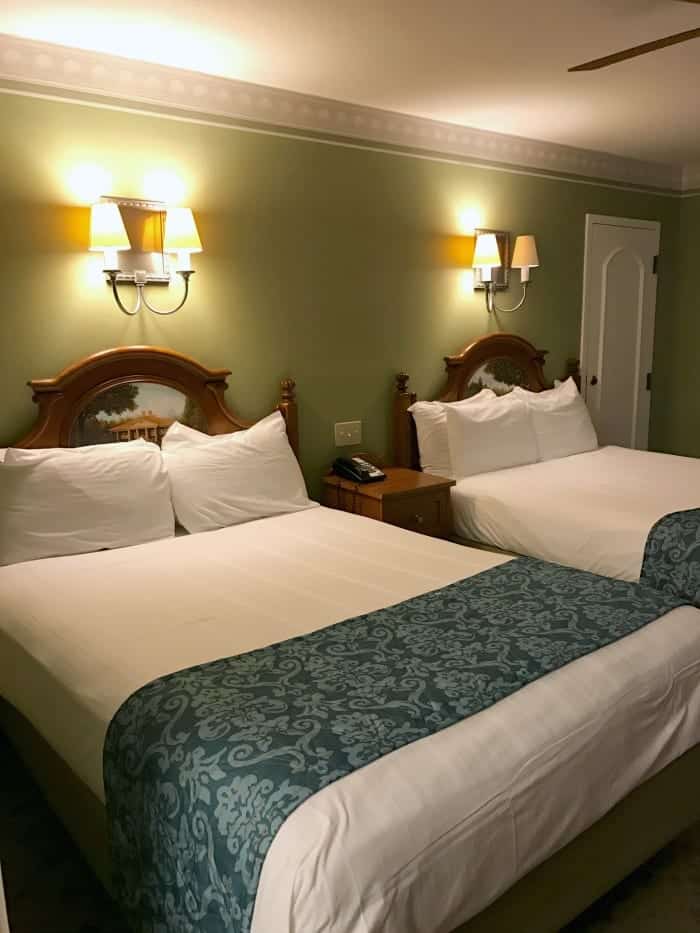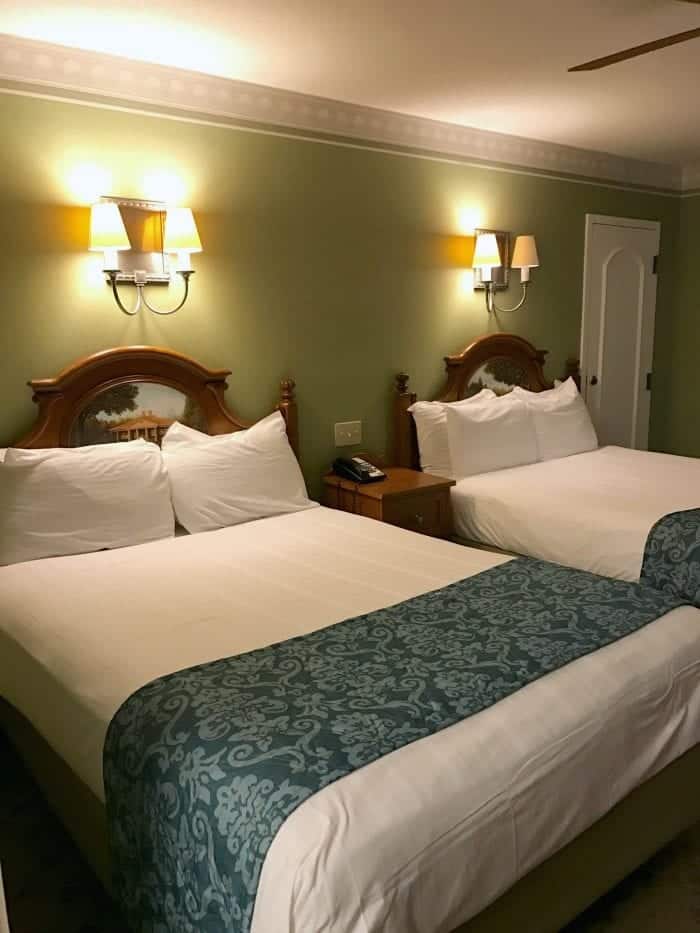 Port Orleans Resort Rooms
The one bedroom with two queen beds.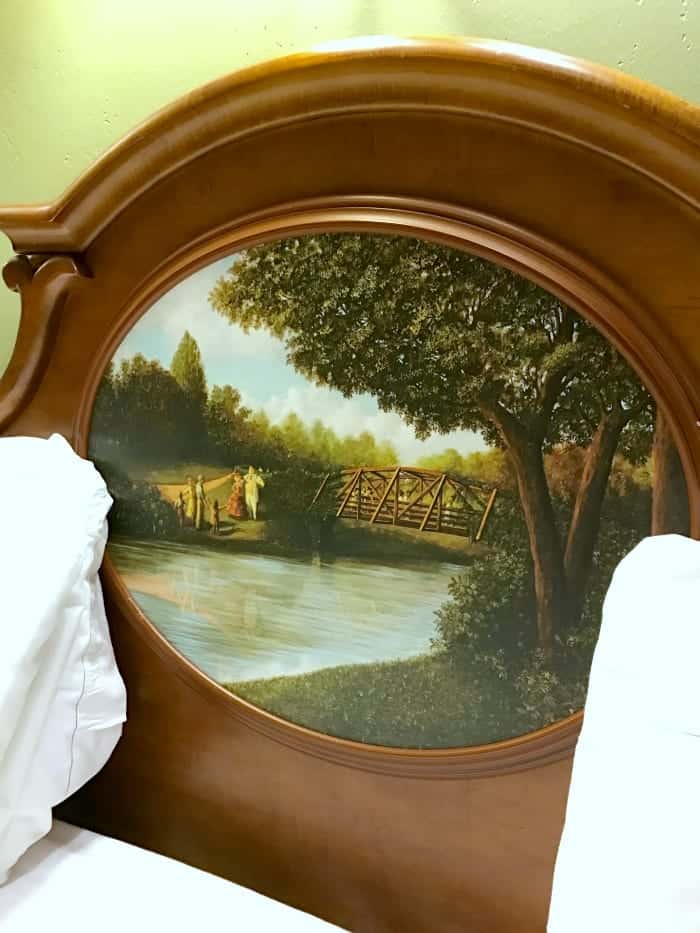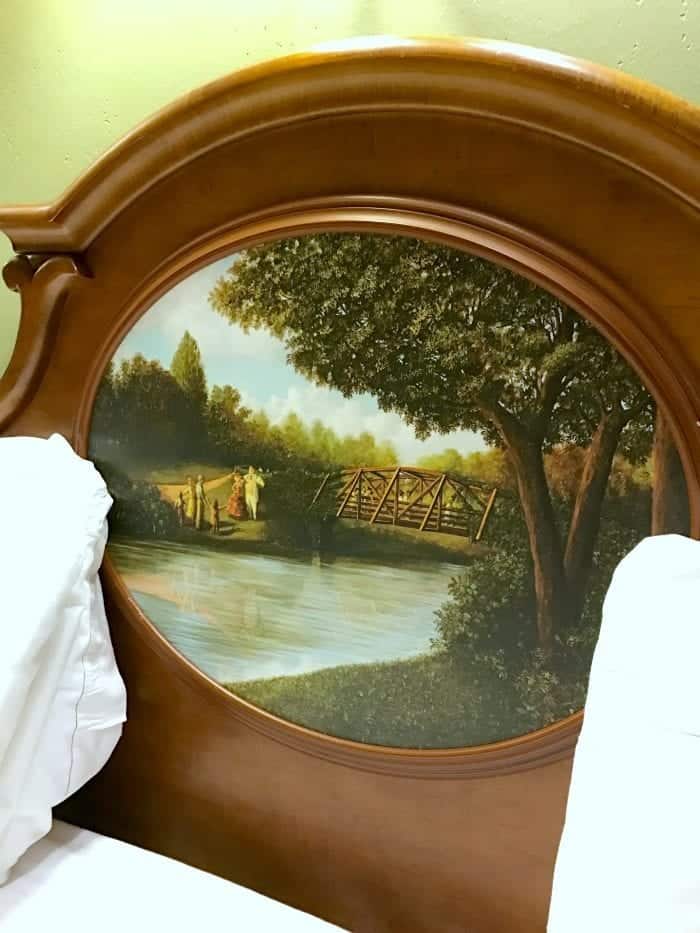 Charming headboards. Some really nice details are put into the resort.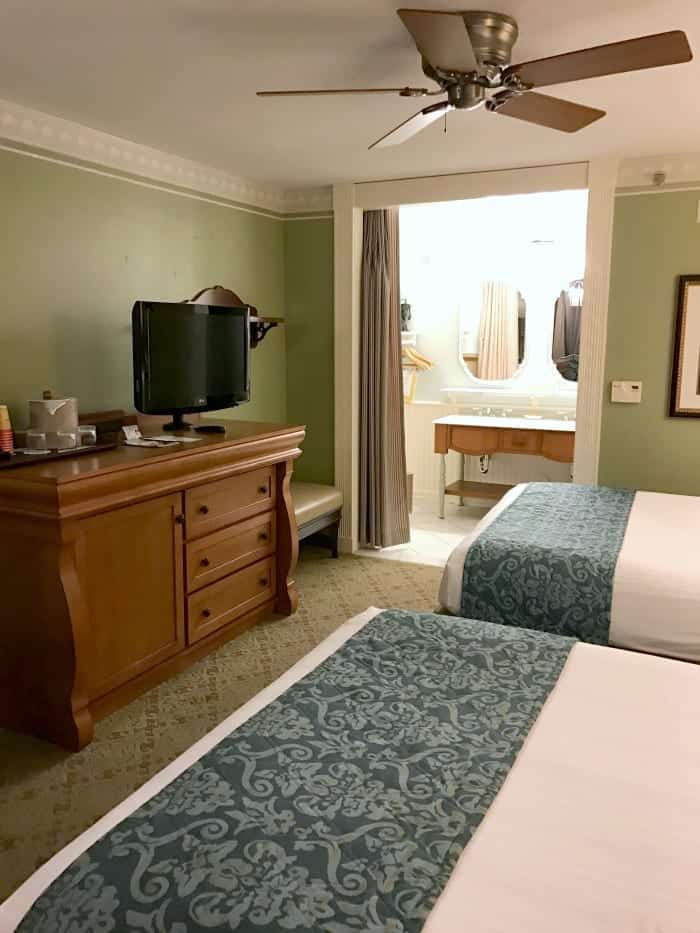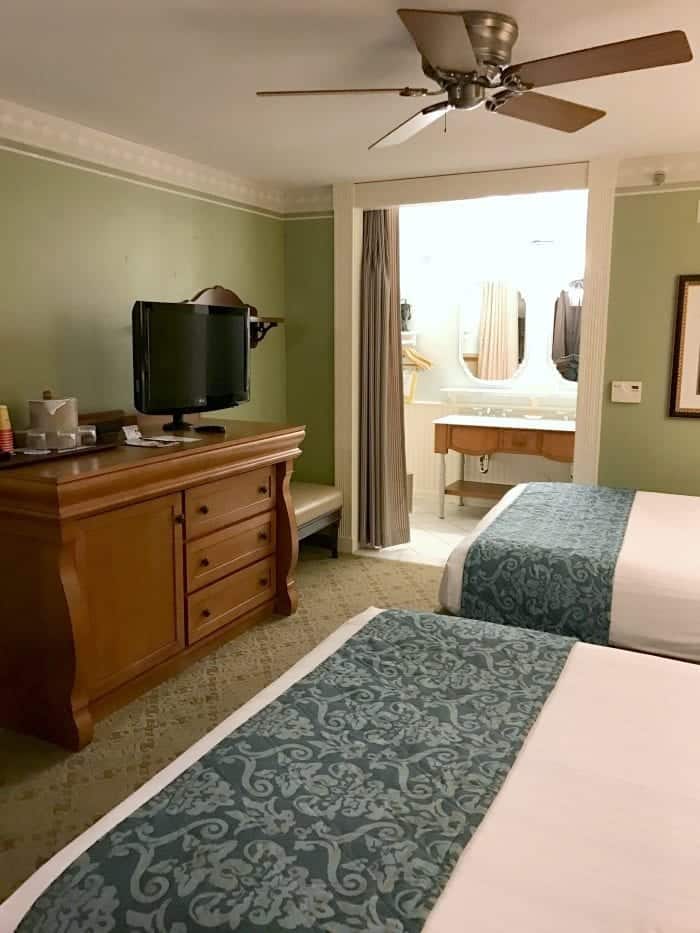 Bathroom in the corner and little desk area with your TV and little refrigerator underneath in the cabinet.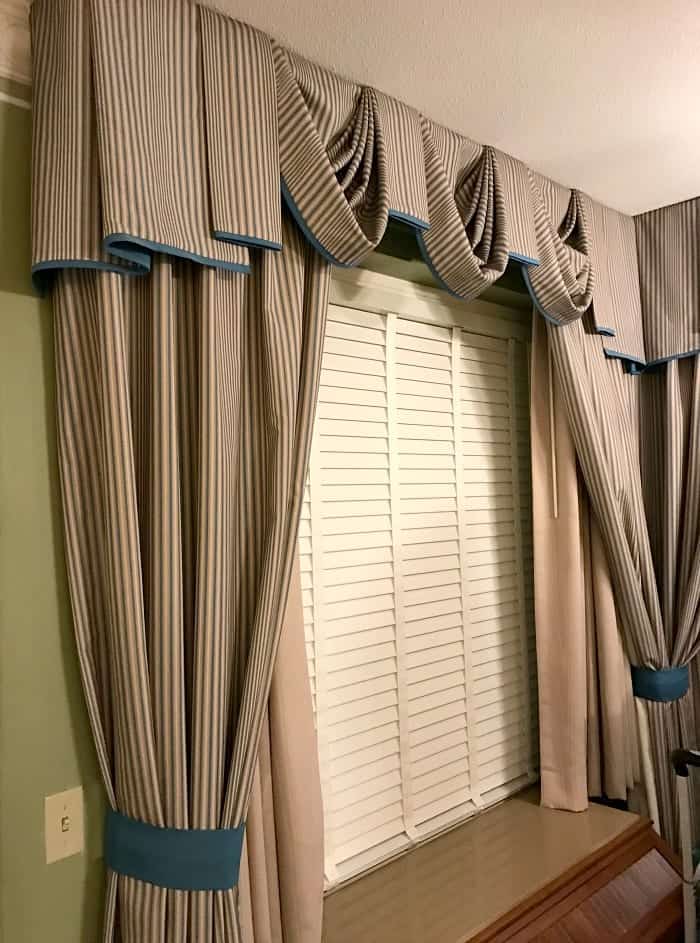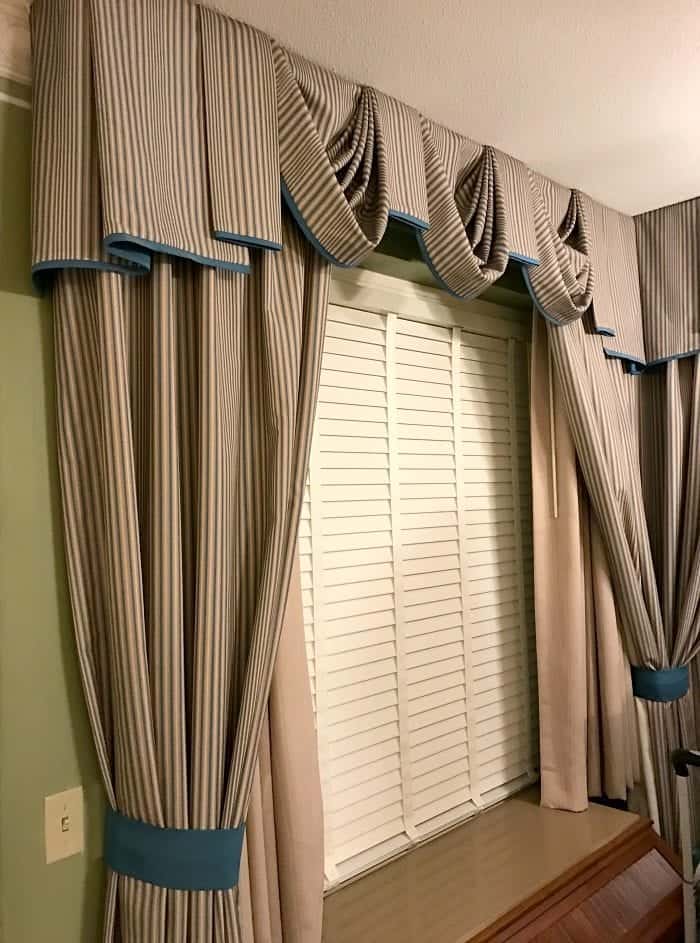 Dramatic curtains around the windows and shutter-like window coverings.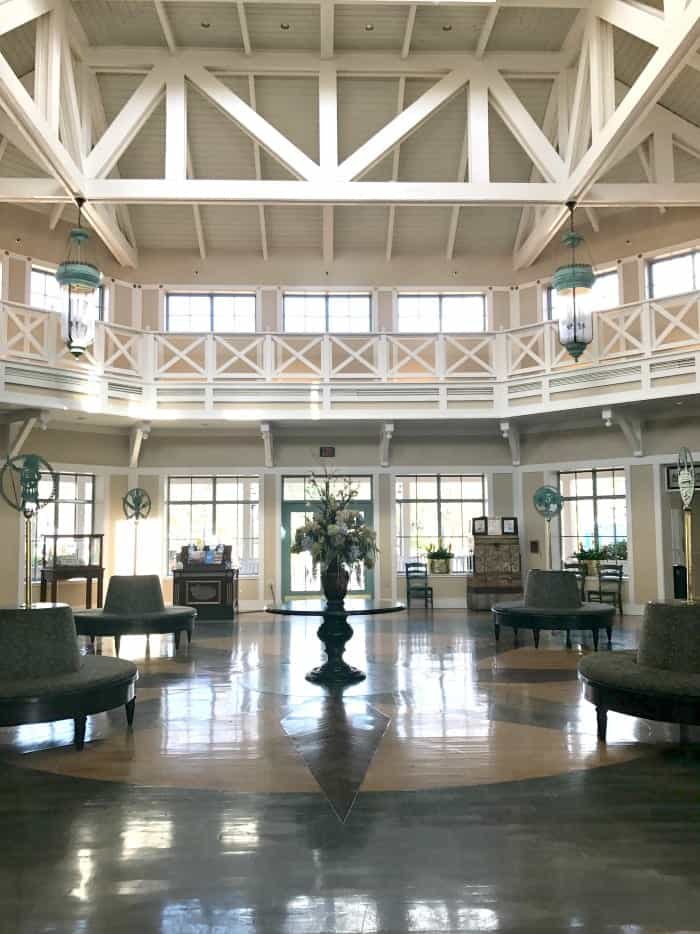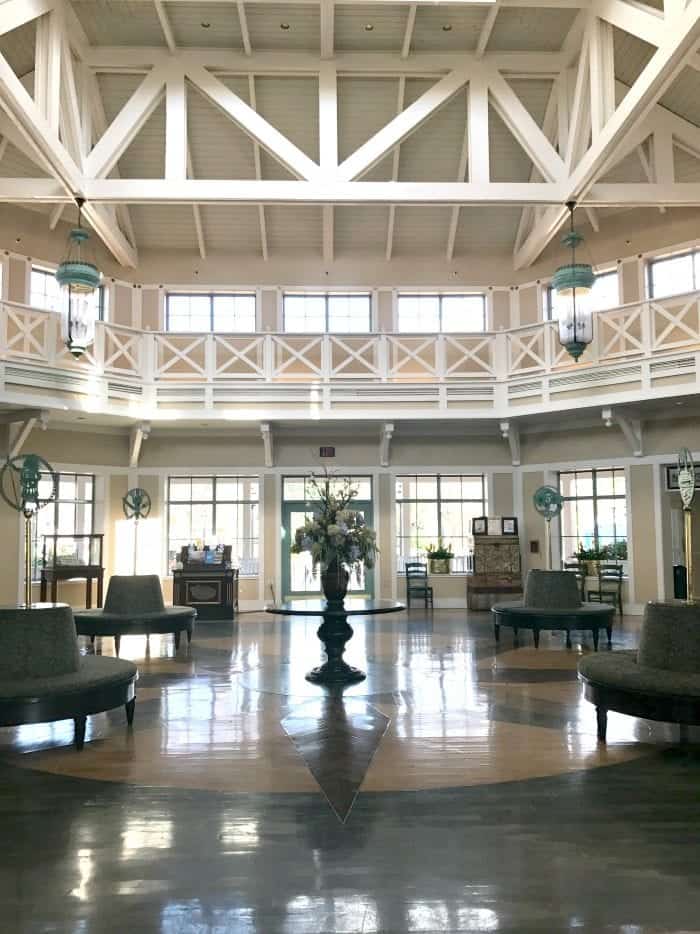 Port Orleans Riverview Lobby
Ok, back to the lobby area. Light, open and very inviting.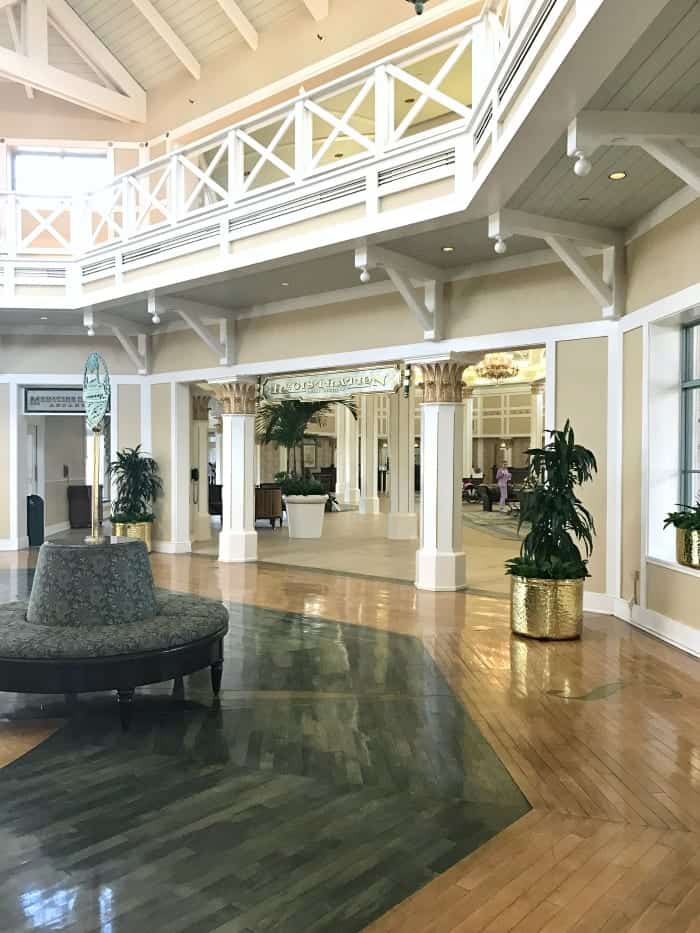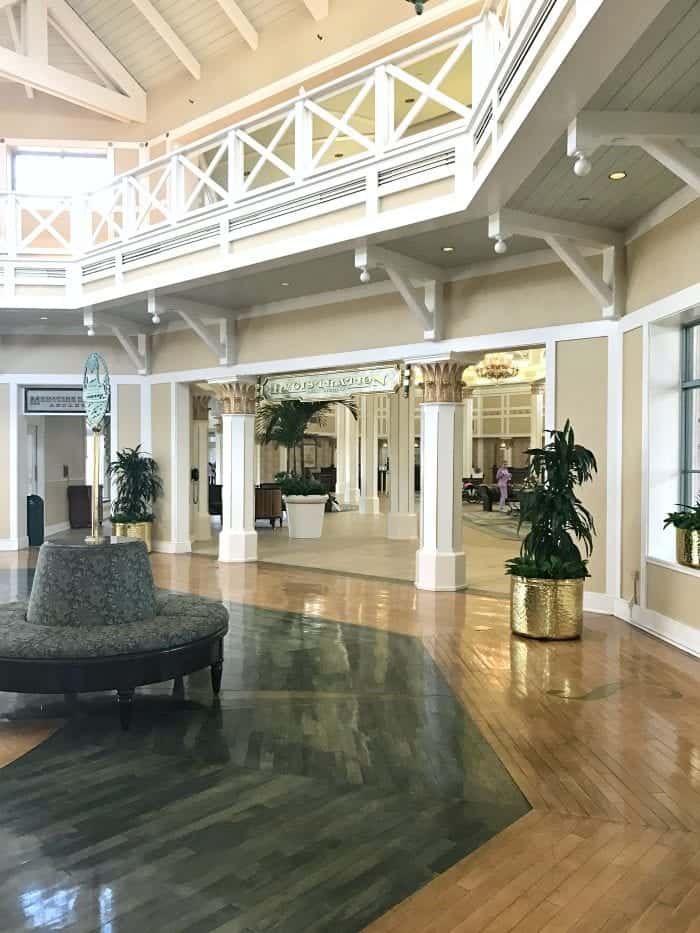 Registration entrance area to your right as you walk into the front doors.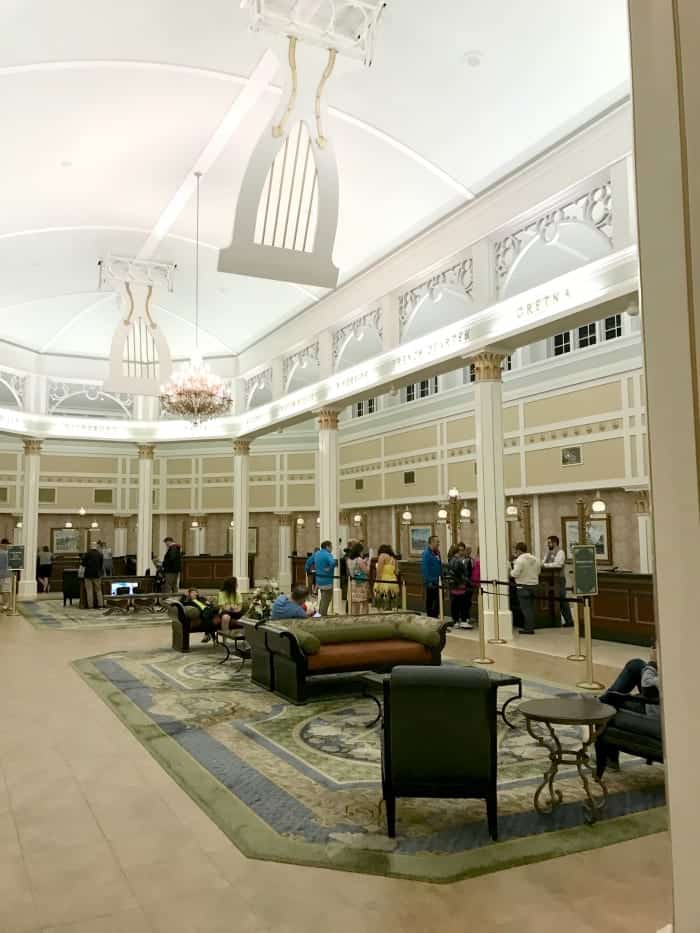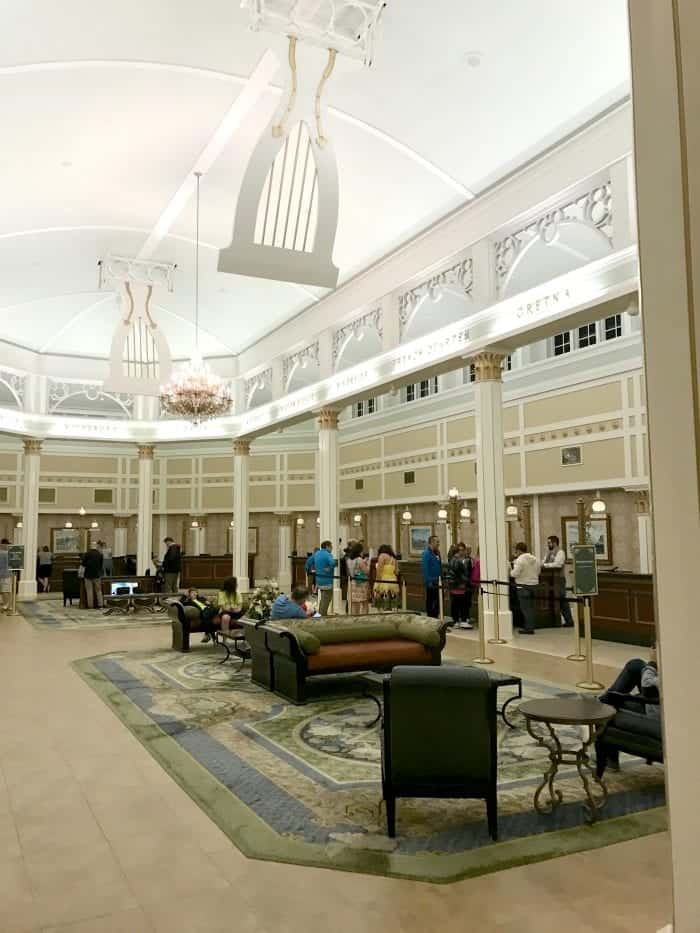 The registration area was great. All of the cast members were very helpful and friendly.
Fultons General Store
The Fultons General Store was probably the best resort shop I've been to. I'm talking perfect Disney souvenirs plus a little grocery section with pretty much everything you would need.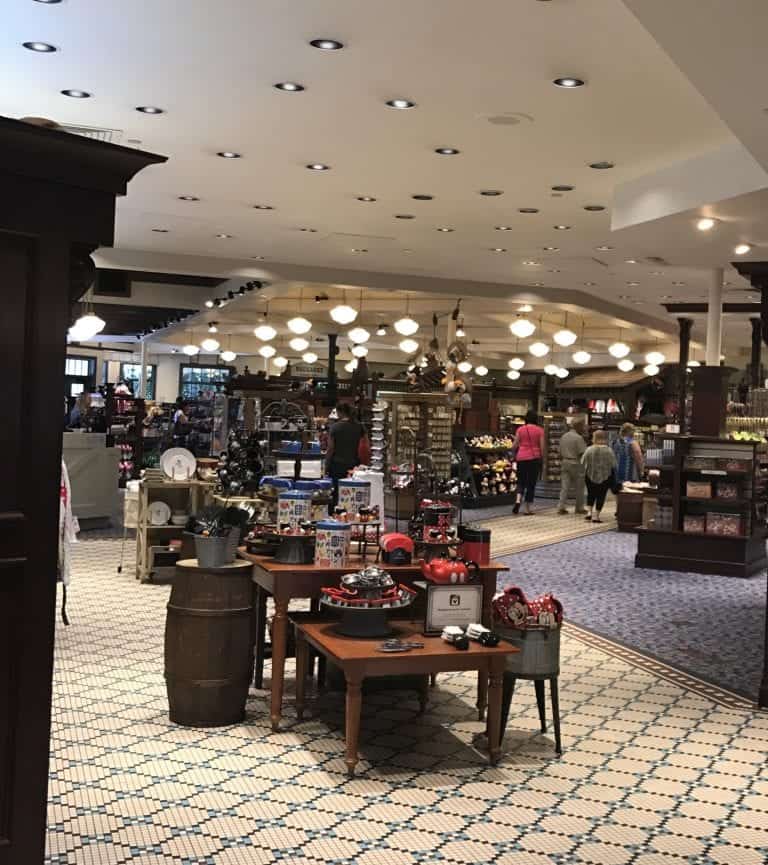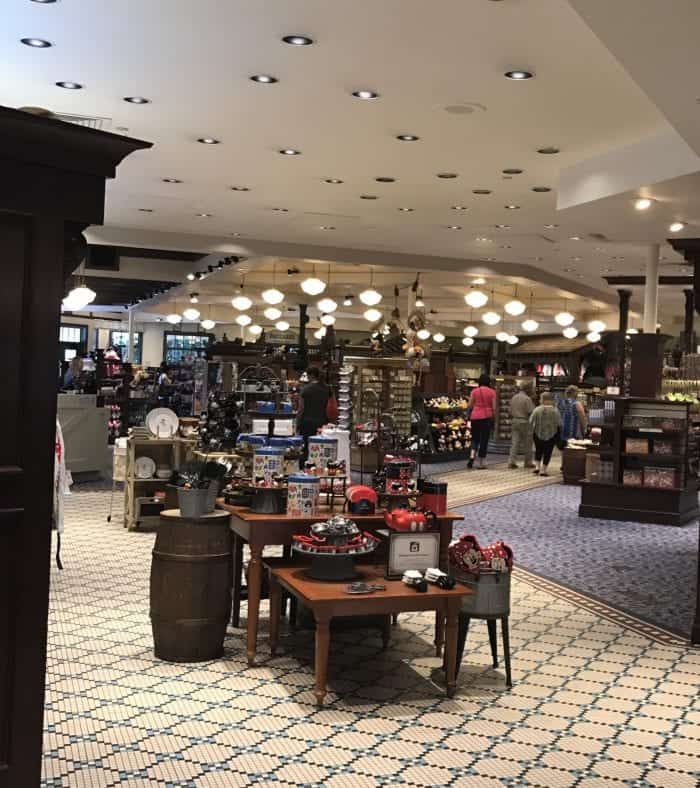 This is just the front corner 🙂 Fun place to shop around.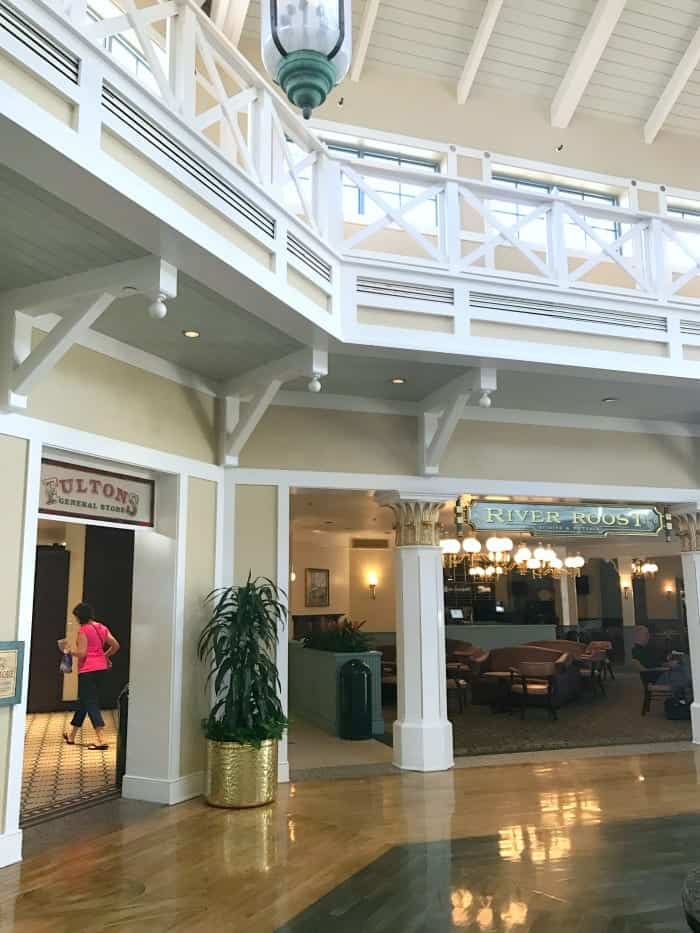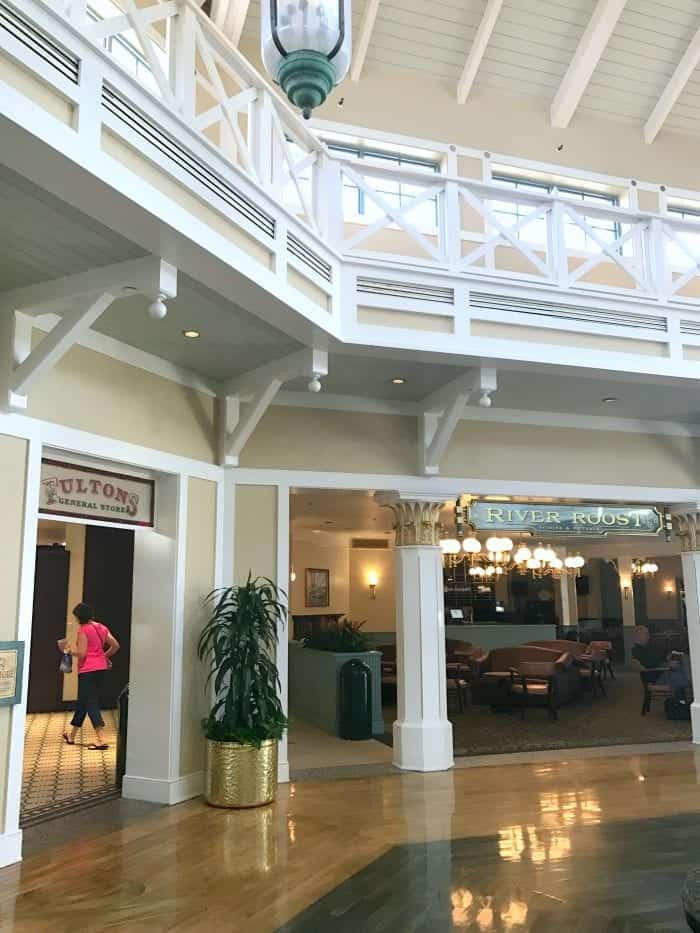 There's also a restaurant in the lobby area, River Roost.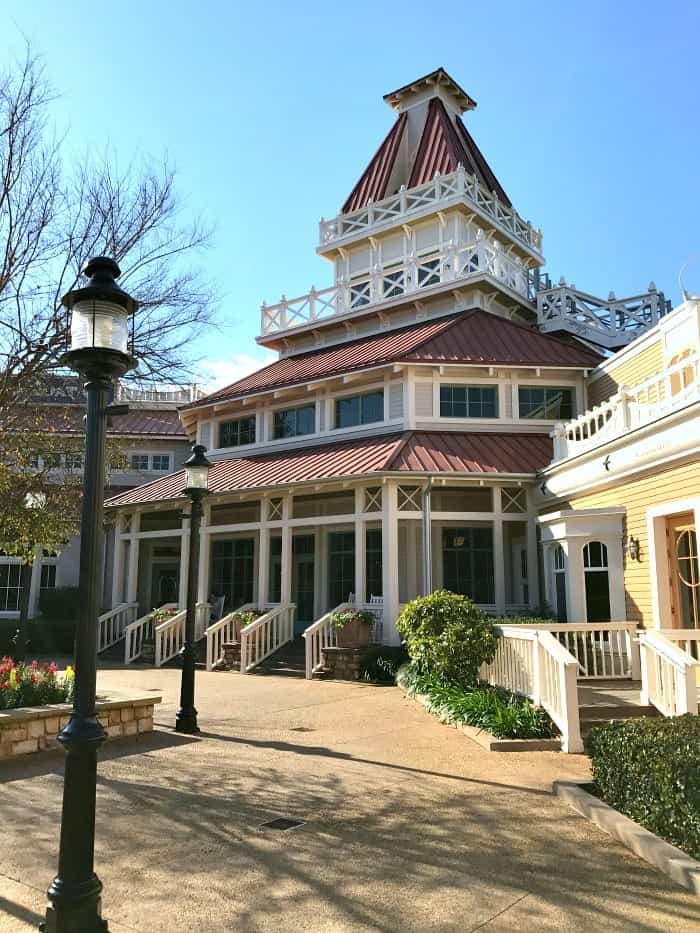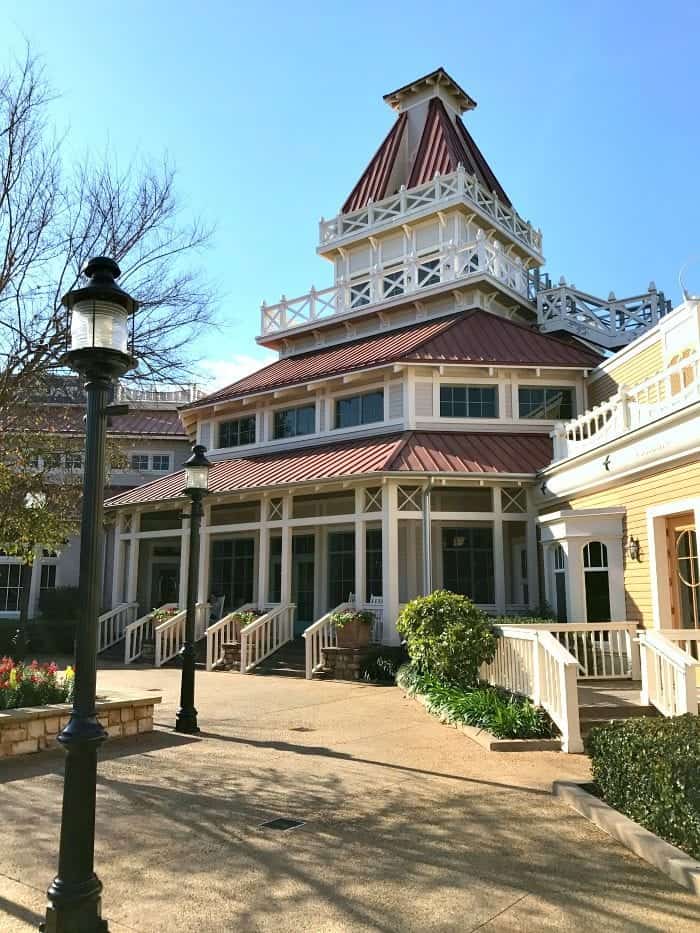 The back entrance to the lobby area. Gorgeous.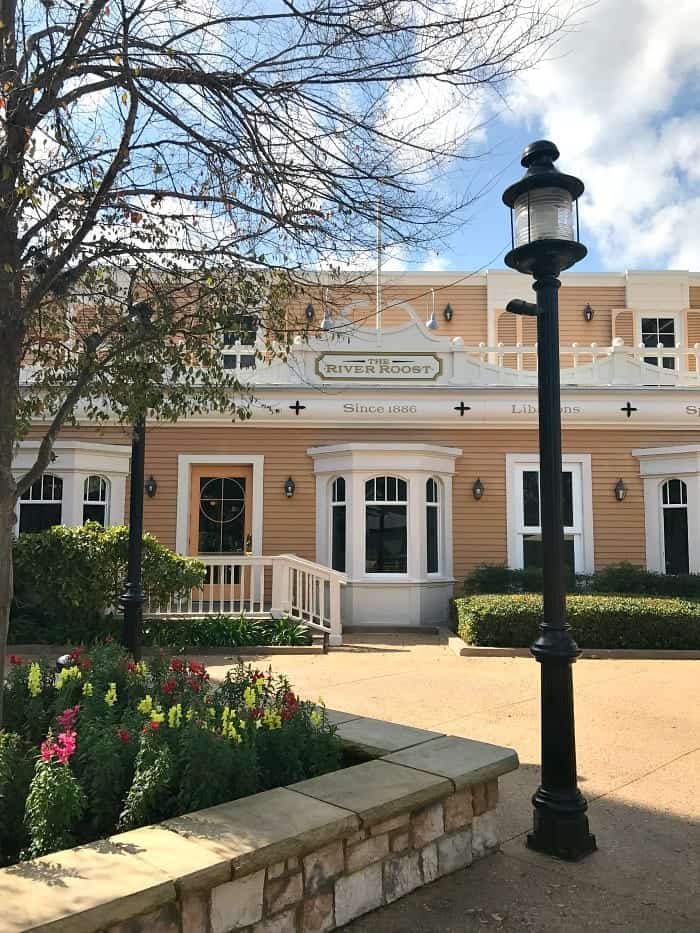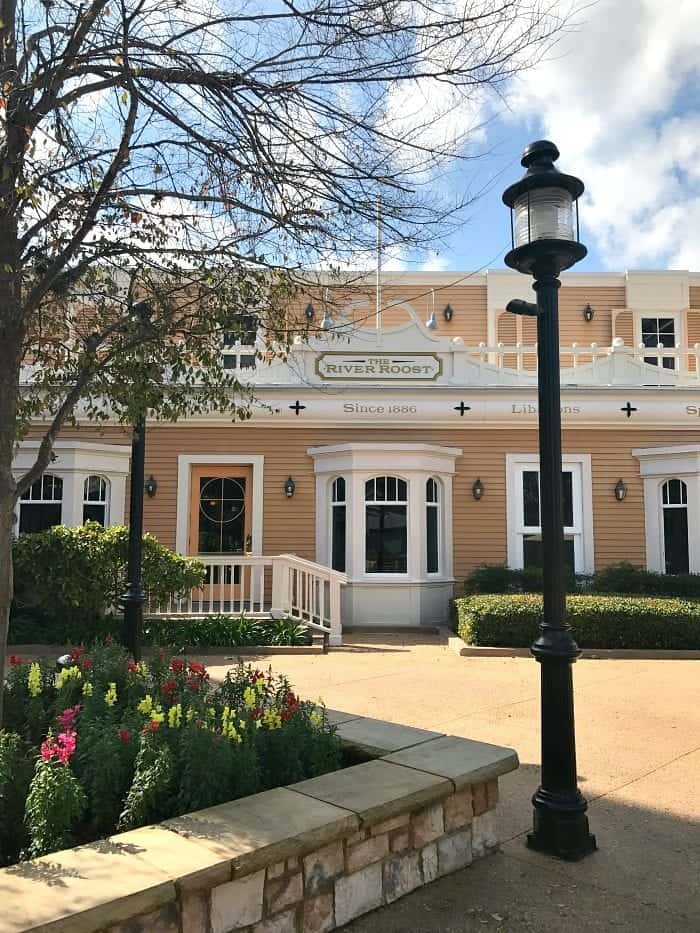 Port Orleans Restaurants
Outside of restaurant in lobby area, The River Roost.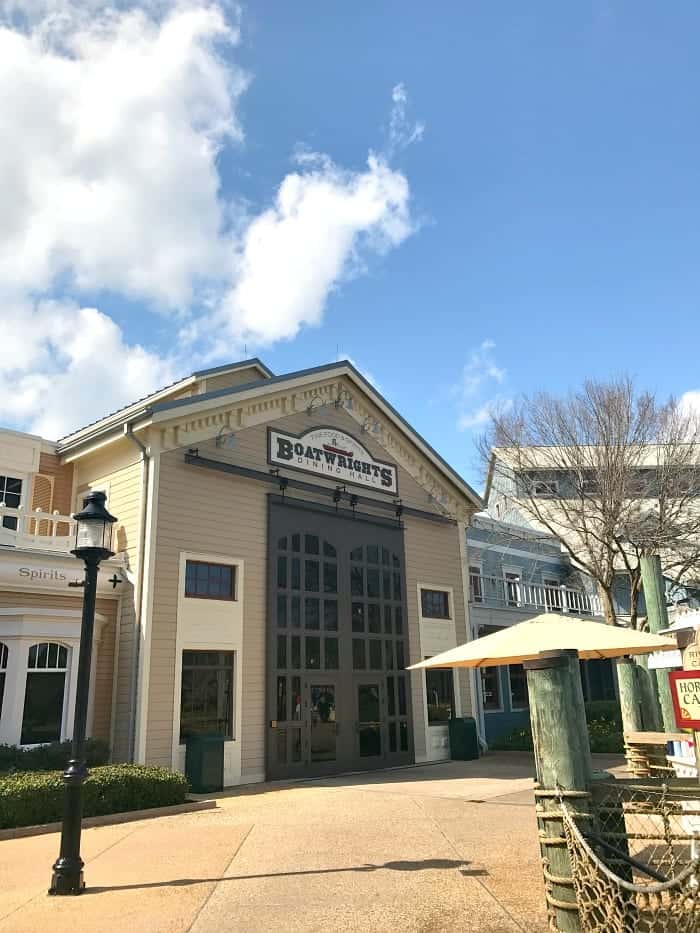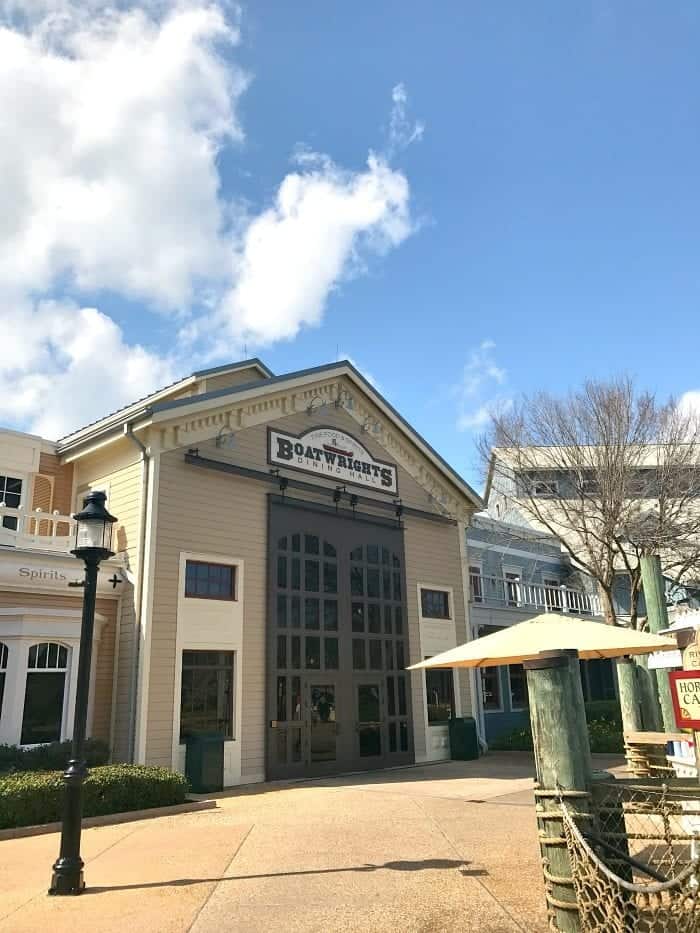 Another restaurant, Boatwright's.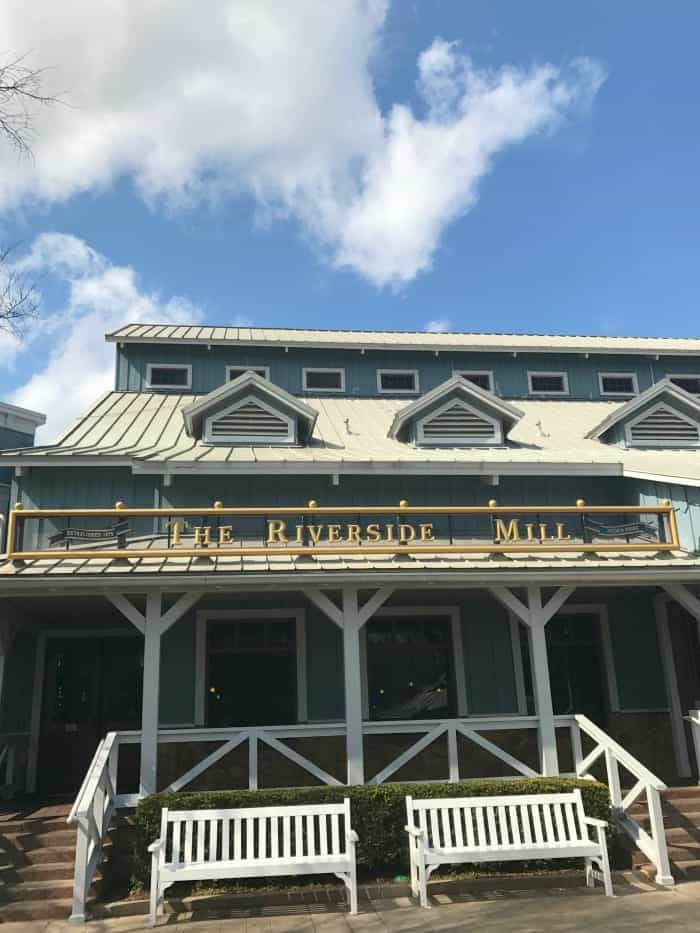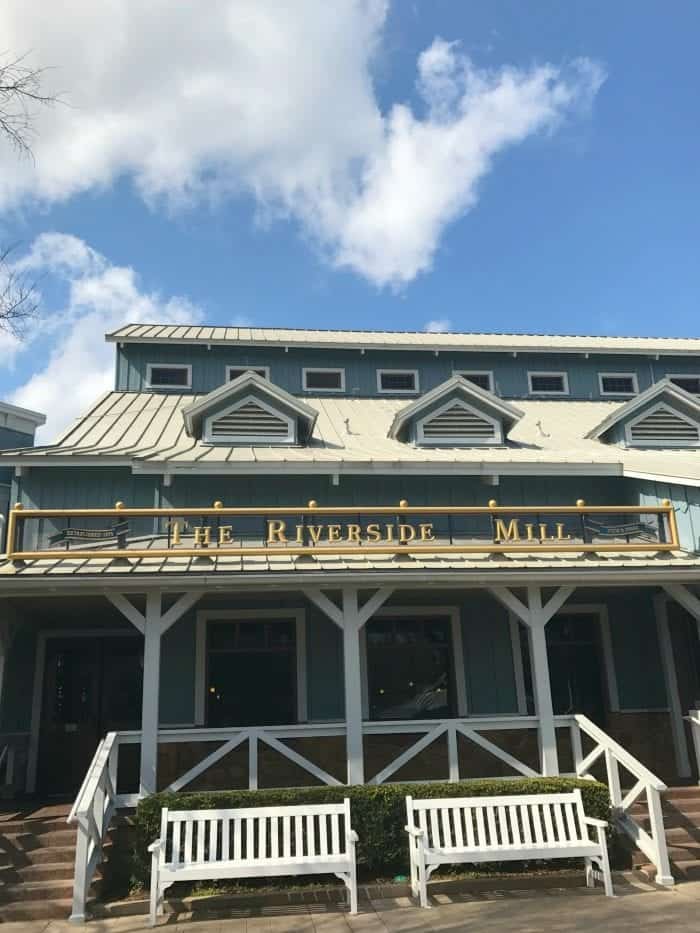 We enjoyed this quick service area, The Riverside Mill.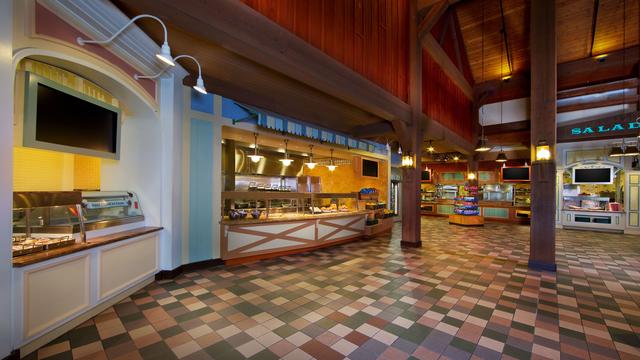 Photo via disneyworld.disney.go.com
The inside area of The Riverside Mill. You just walk up to your food location choice to order then check out at a central cashier area.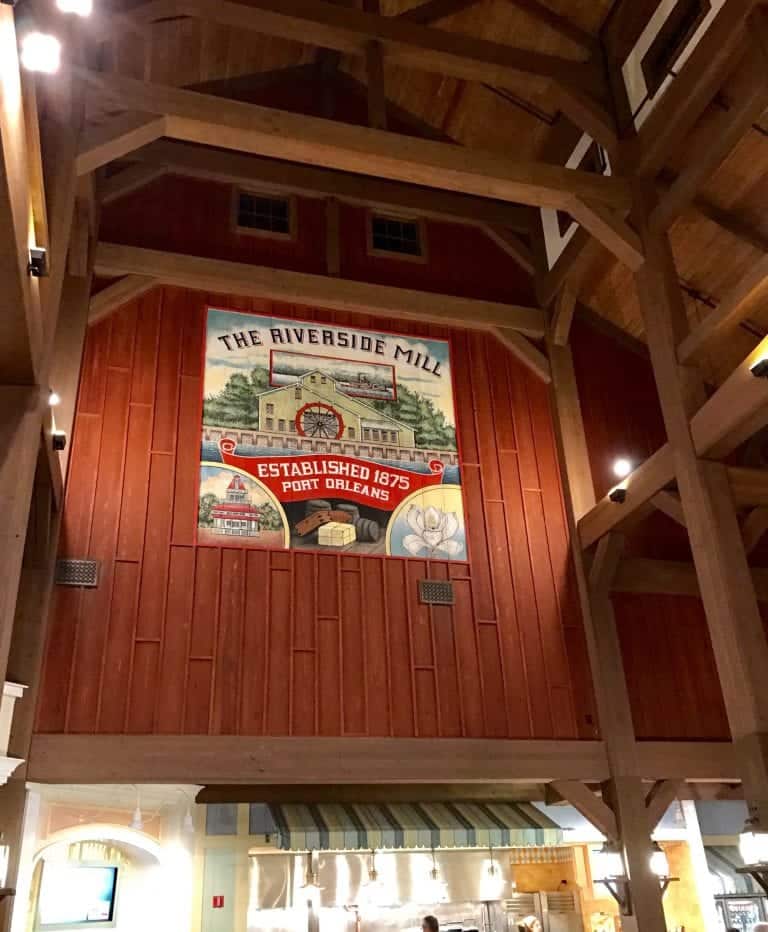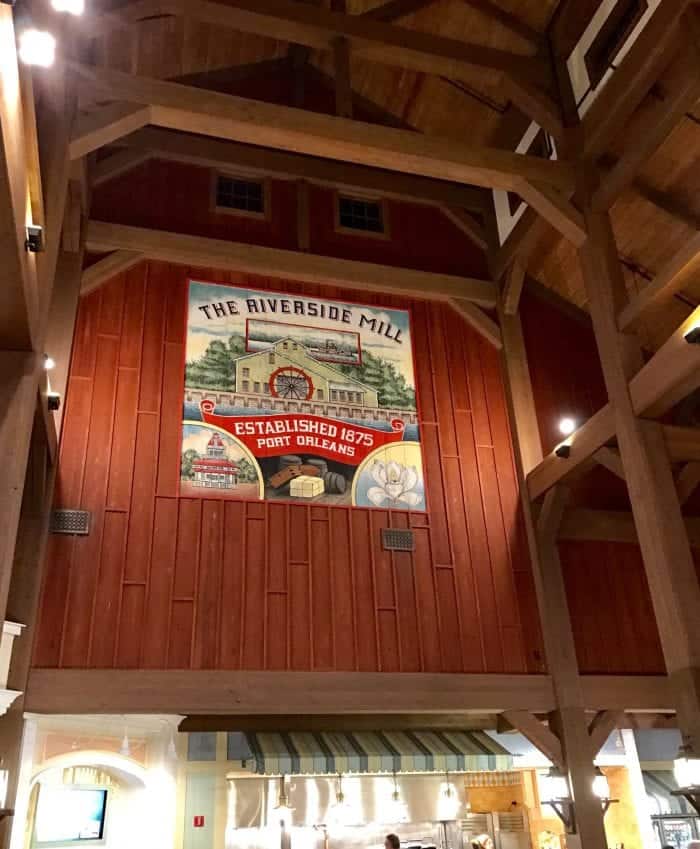 Another inside shot above the food stations.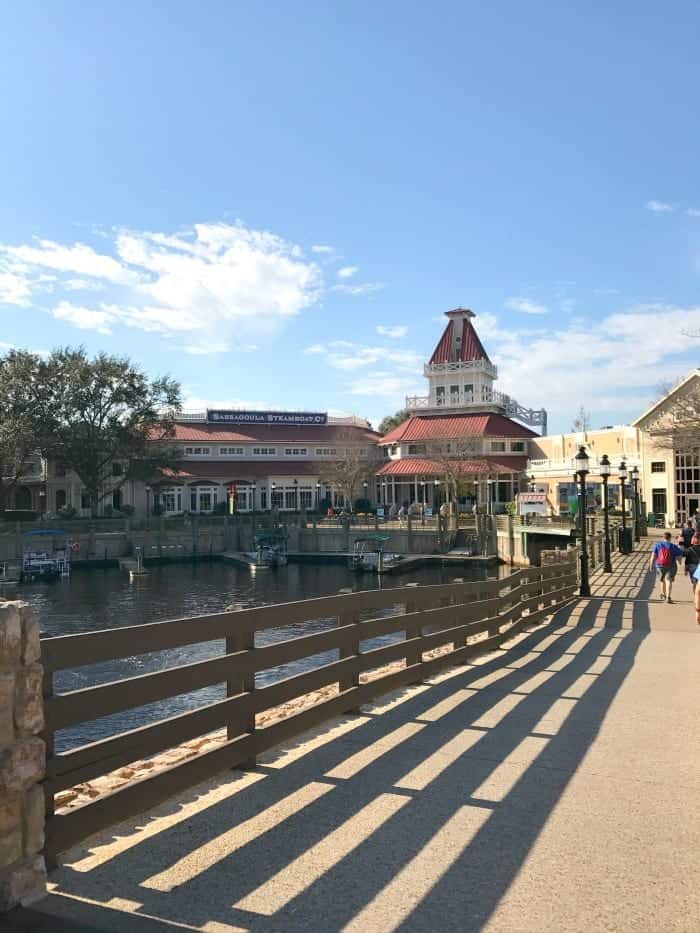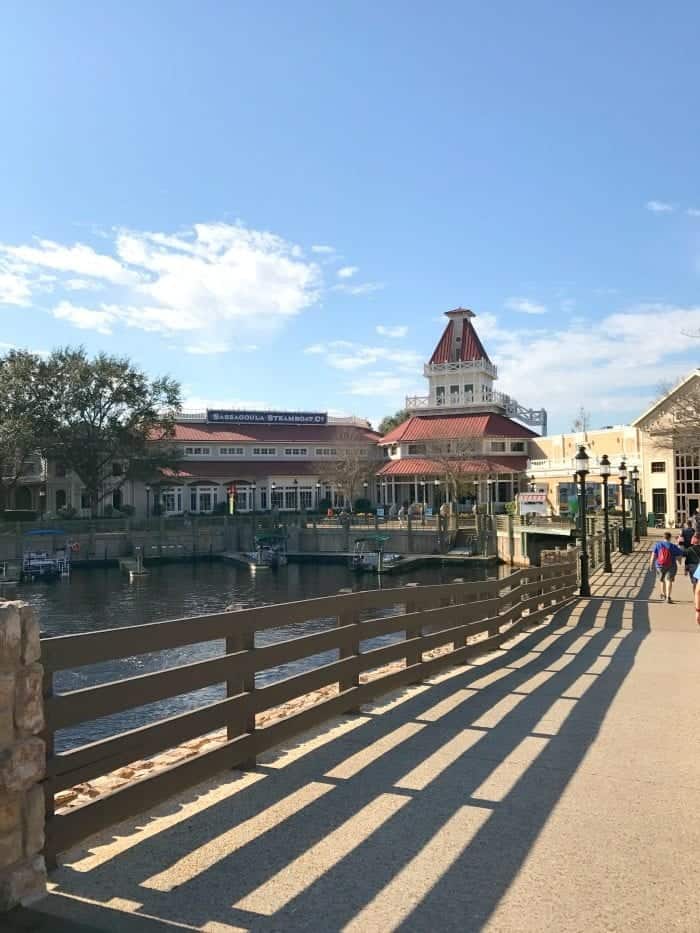 Port Orleans Riverview Grounds are Gorgeous!
More great walkways, on our way to find our room.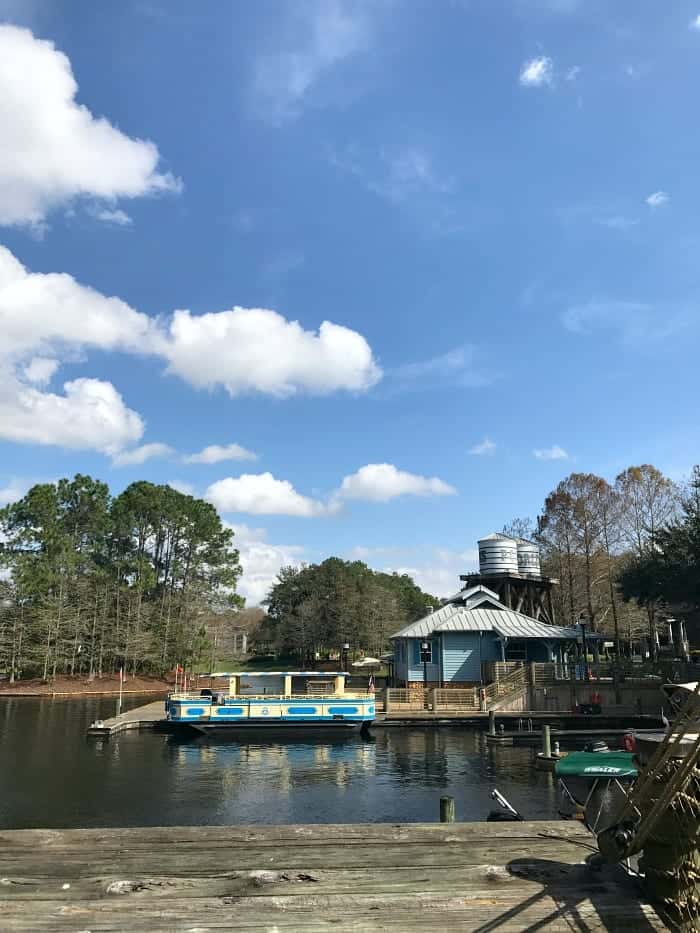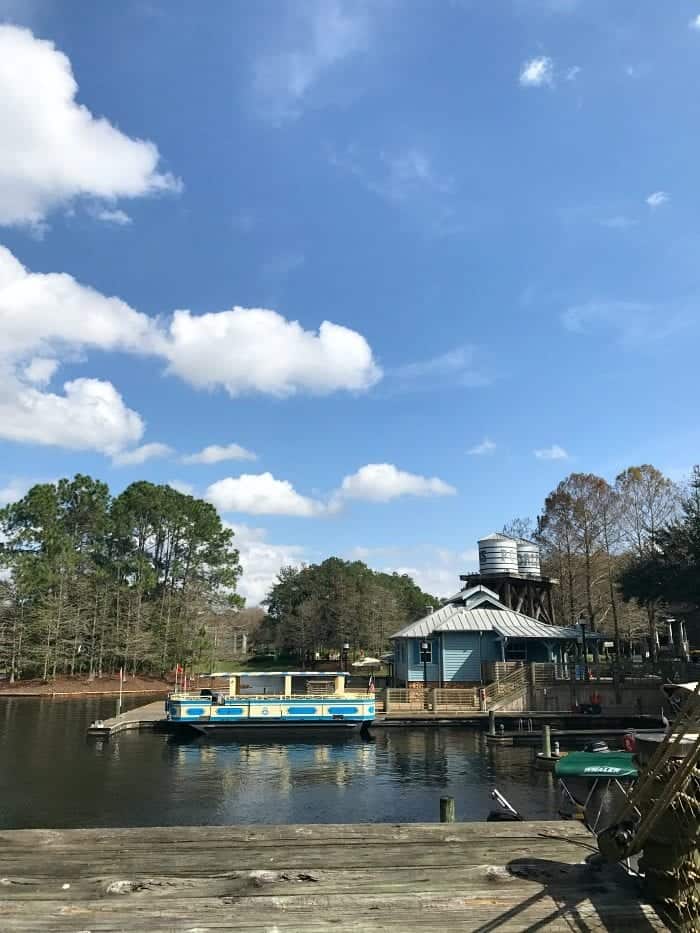 Gorgeous boat area that lines the walkways.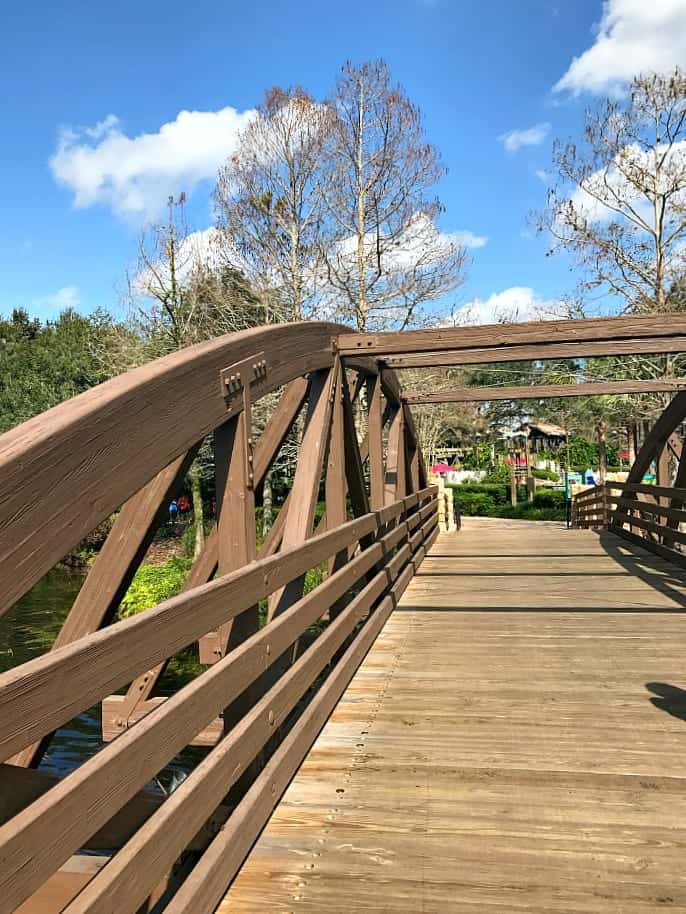 Crossing the bridge heading to our room.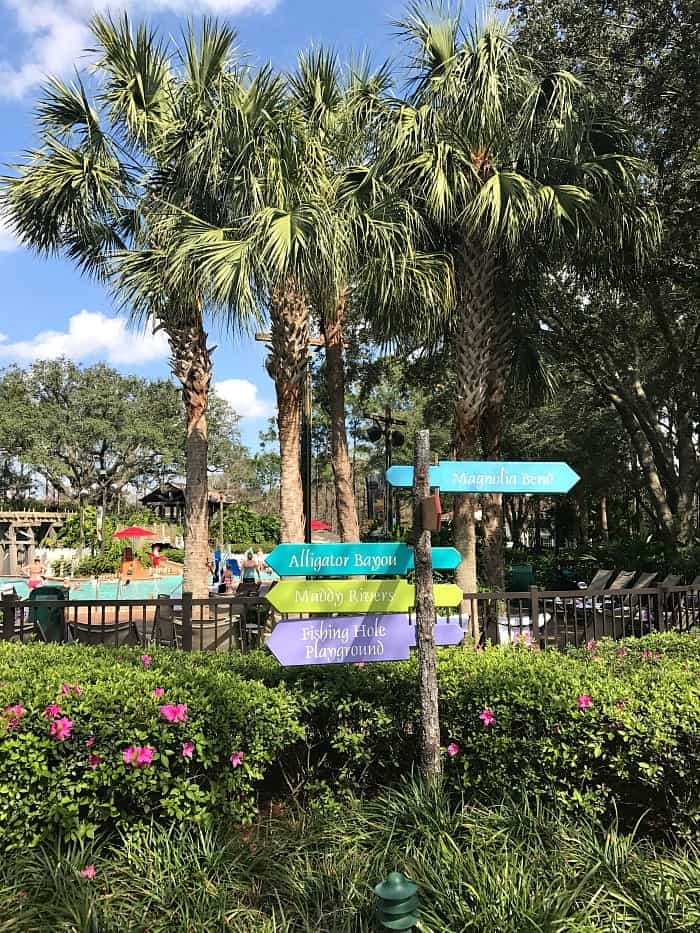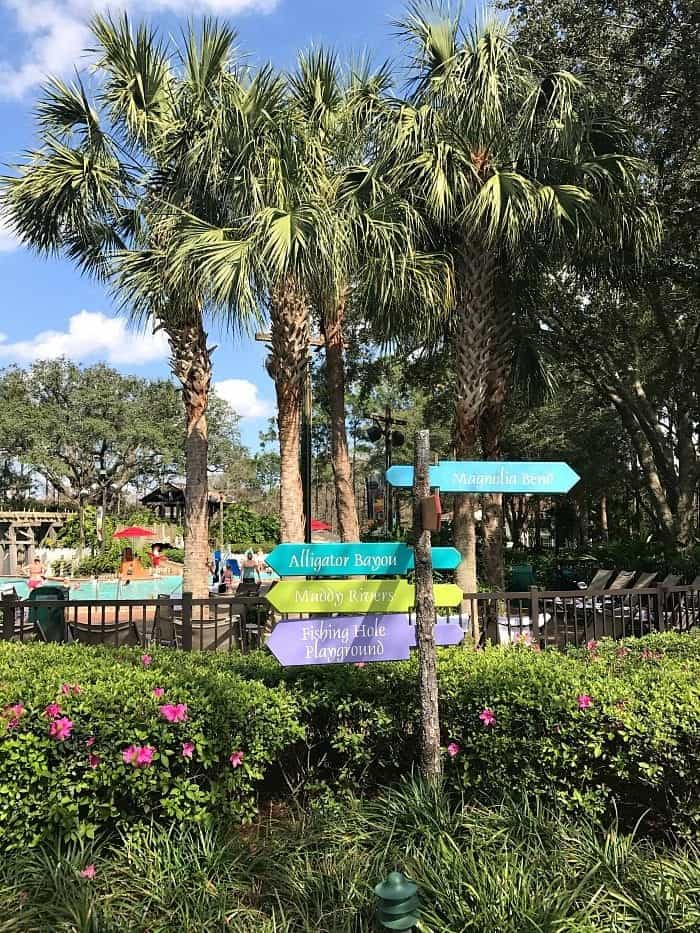 Colorful signs pointing you in the right direction.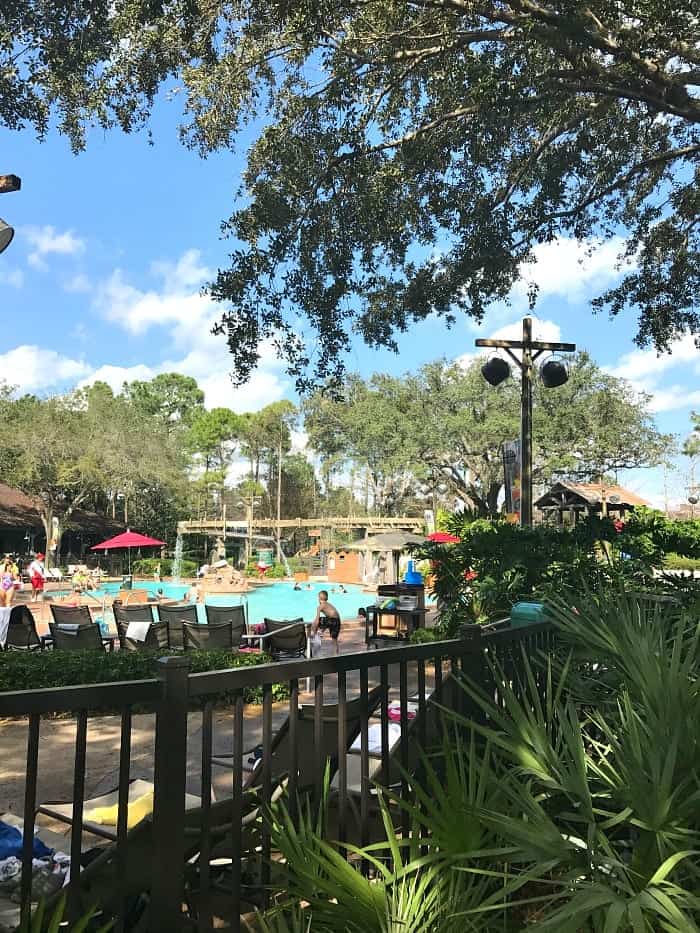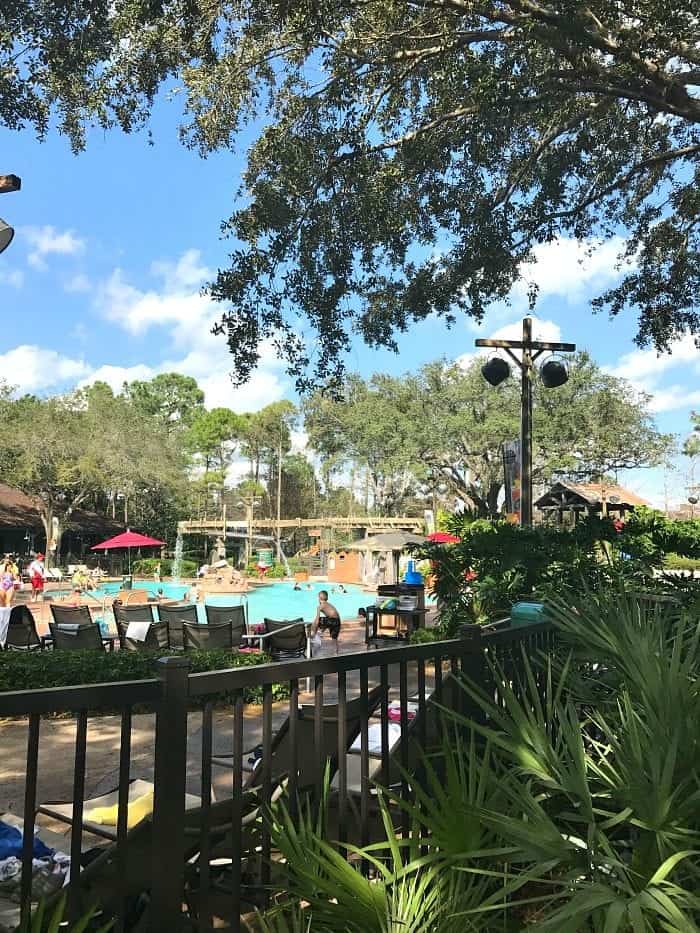 Port Orleans Pool
The pool area looked fantastic. Lots of things to do for the kids.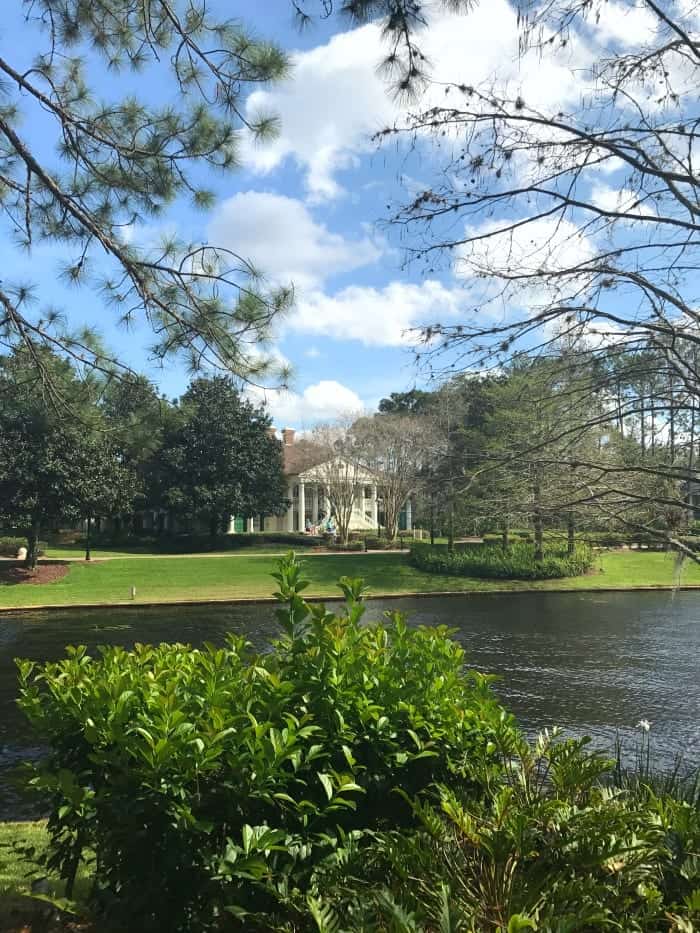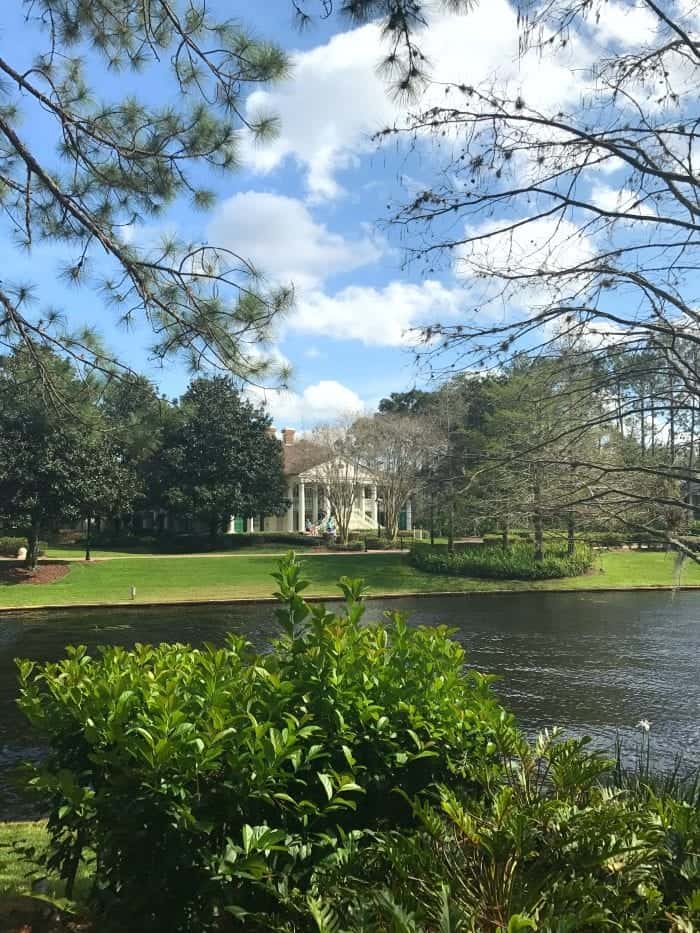 Walking towards our building, LOVED the gorgeous green trees, grass and water that lined the entire property.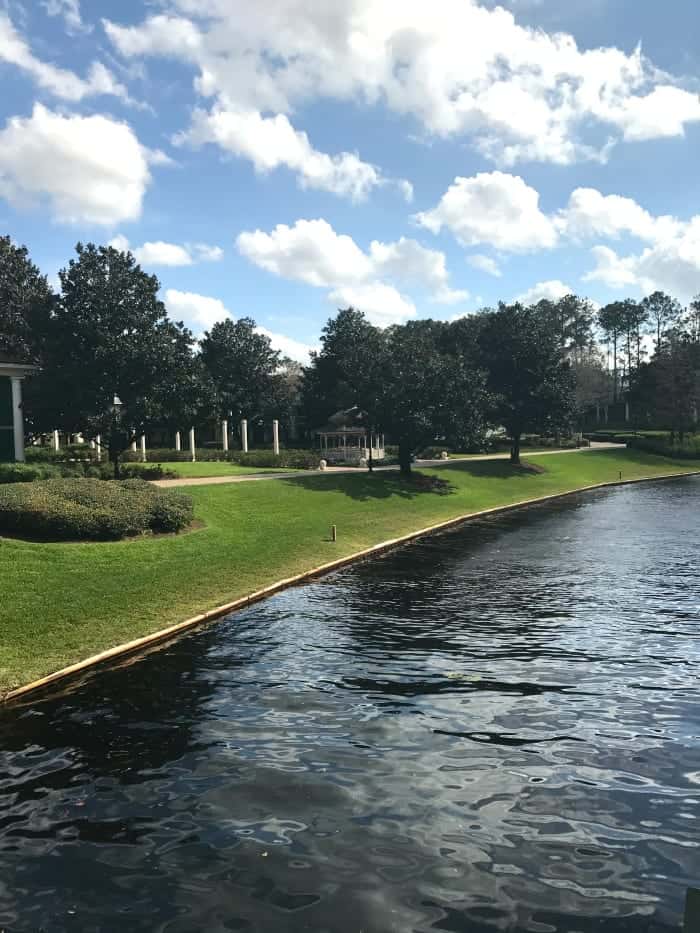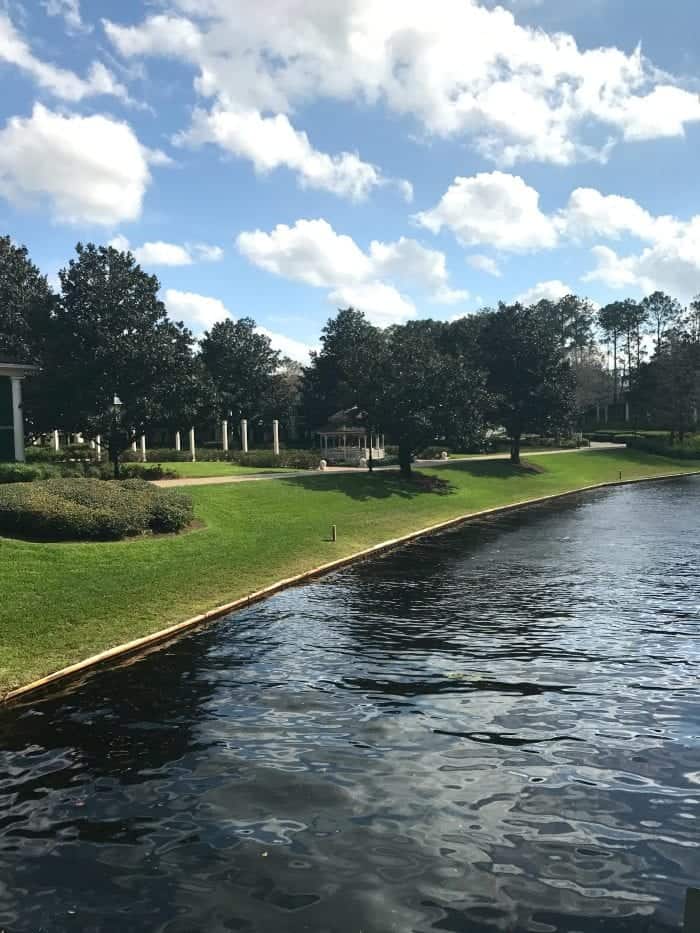 Almost there! Such a pretty walk.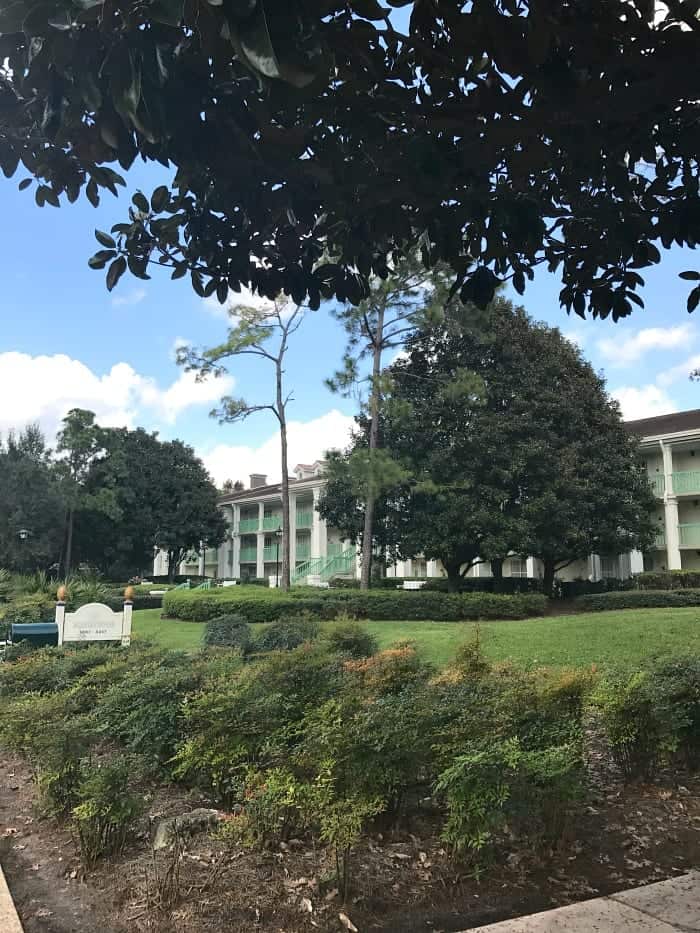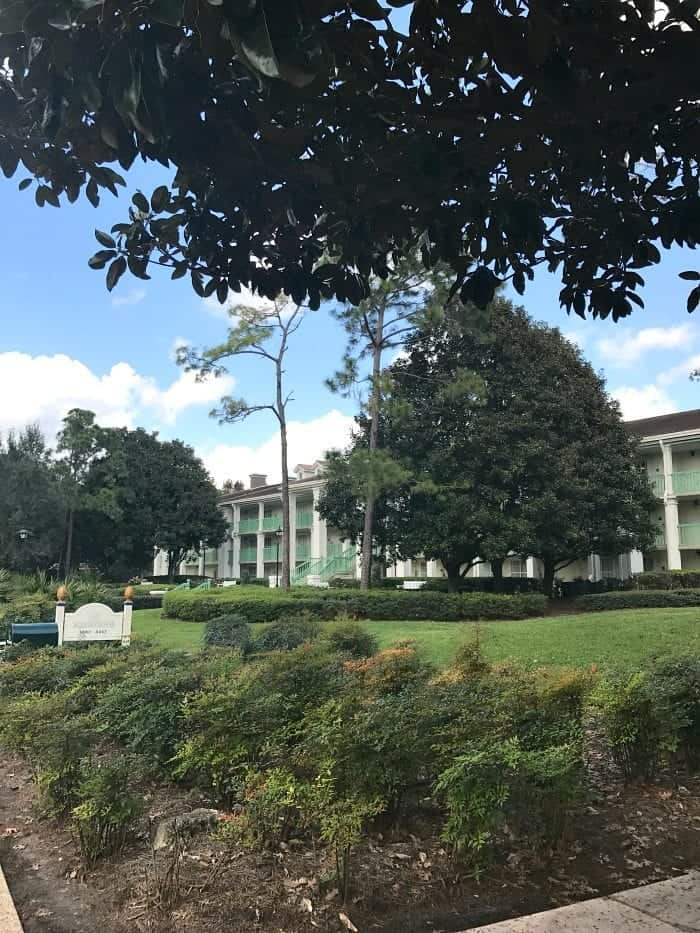 Found it!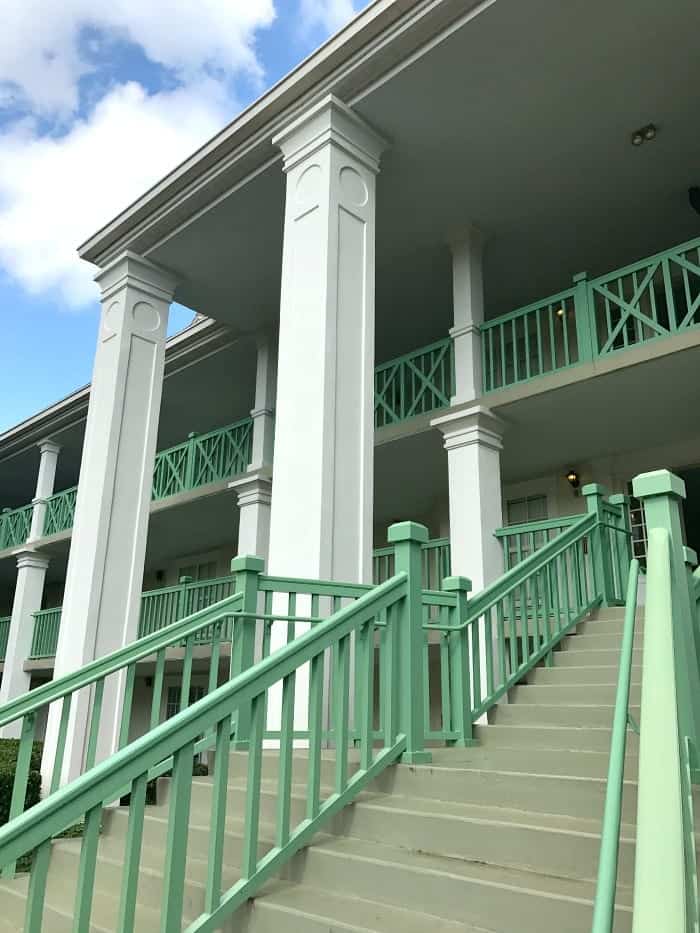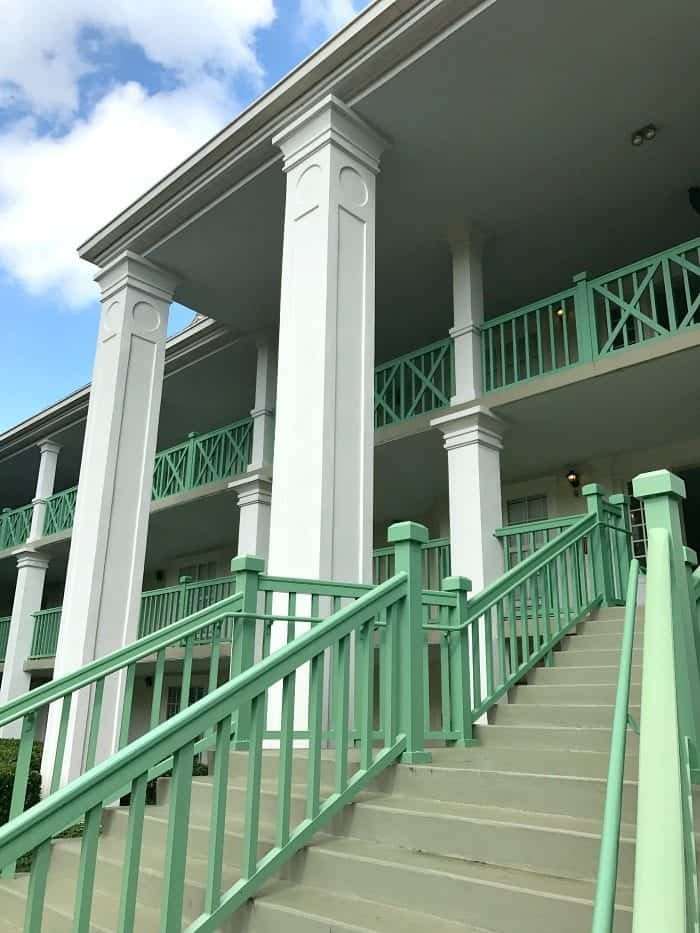 I really felt like the resort did a great job capturing that New Orleans charm. Really beautiful details throughout the entire resort.
Some notes…
A short boat ride away is Disney's Port Orleans Resort-French Quarter, which I am anxious to stay someday as well. I hear they have beignets, which I've got to try!
You should plan to give yourself close to an hour to get to the park of your choice if you are taking the Resort bus system. I'm sure it varies from day to day, however we stood in line for a good 20 minutes waiting for our bus (that wasn't full) and another 15-20 minutes to get to your destination. I'm so used to Disneyland Resort being able to walk about everywhere, so I'm still learning the ropes at Walt Disney World.
Disney's Port Orleans Resort-Riverside is also close to Disney Springs, a short boat ride or bus ride over, which is such a fun area to explore, shop and eat.
Overall, I think Disney's Port Orleans Resort-Riverside is a great option under the moderate resort category.
Pin to your favorite Disney Board!