The Disney Polynesian Resort is one of my very favorite of the Disney World hotels! If you are looking for hotels near Disney World, you are going to love this one! Sharing my experience today.
Disney Polynesian Resort
There are dozens of hotels near Disney World, but today I'd like to tell you about one of my favorites, Disney Polynesian Resort. It's got the Disney Monorail that picks you up right from the hotel, just minutes from Disney's Magic Kingdom and Epcot. Room rates start at $495 per night. See the Walt Disney World official website for booking details.
Check out my post, Best Food at Walt Disney World! Follow Disney Hungry on Instagram for the BEST eats at Disney Parks!
Disney Polynesian Lobby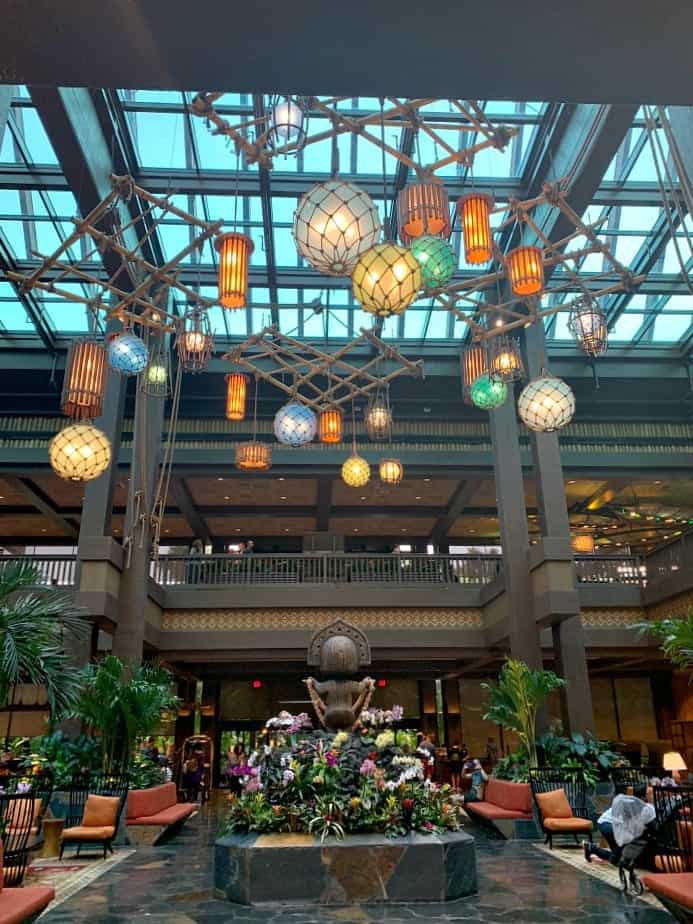 The lobby is absolutely tropical fantastic. There's colorful seating and gorgeous lighting throughout. It's quite stunning.
When you enter the lobby, there's a great gift shop to the left. Disney merchandise, tropical clothing, pretty much a little of everything. I enjoyed walking through and doing a little shopping.
Disney Polynesian Resort Pools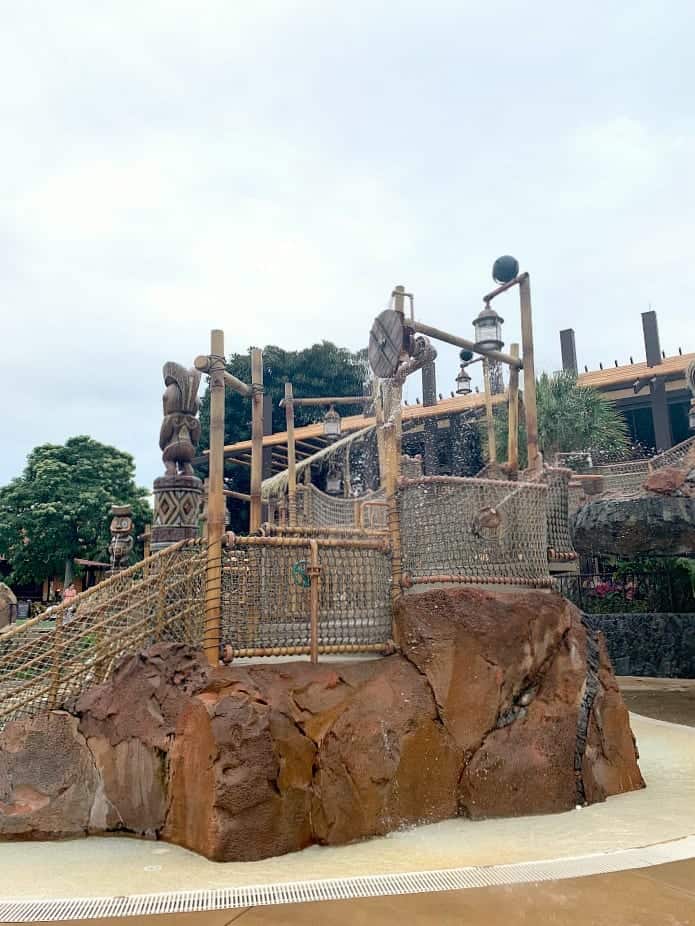 The pool area is every kids dream. Lots of climbing areas that get you to slides and other activities.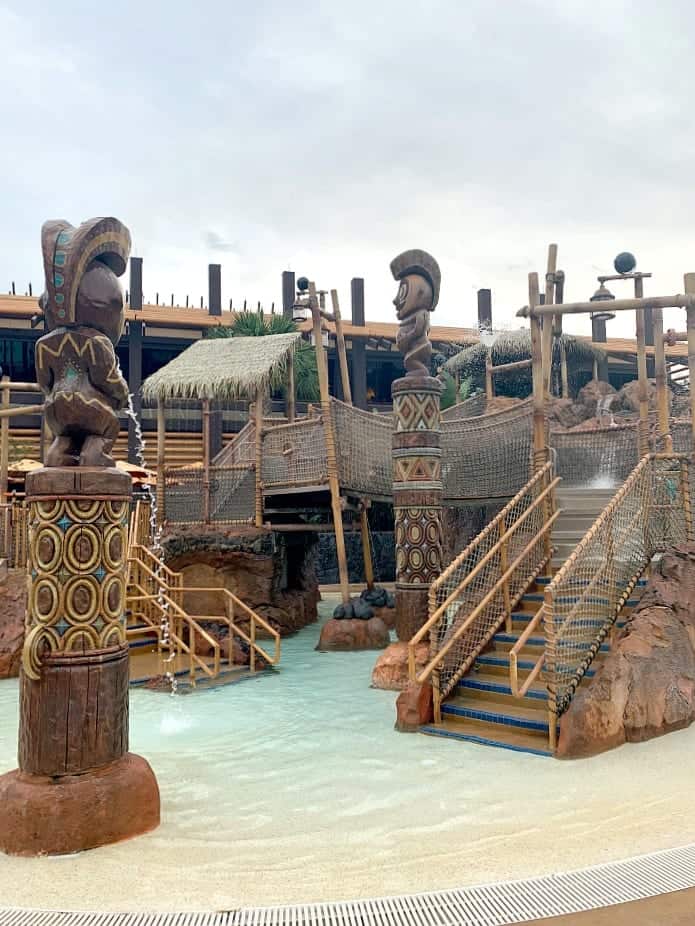 The Hawaiian theme is amazing.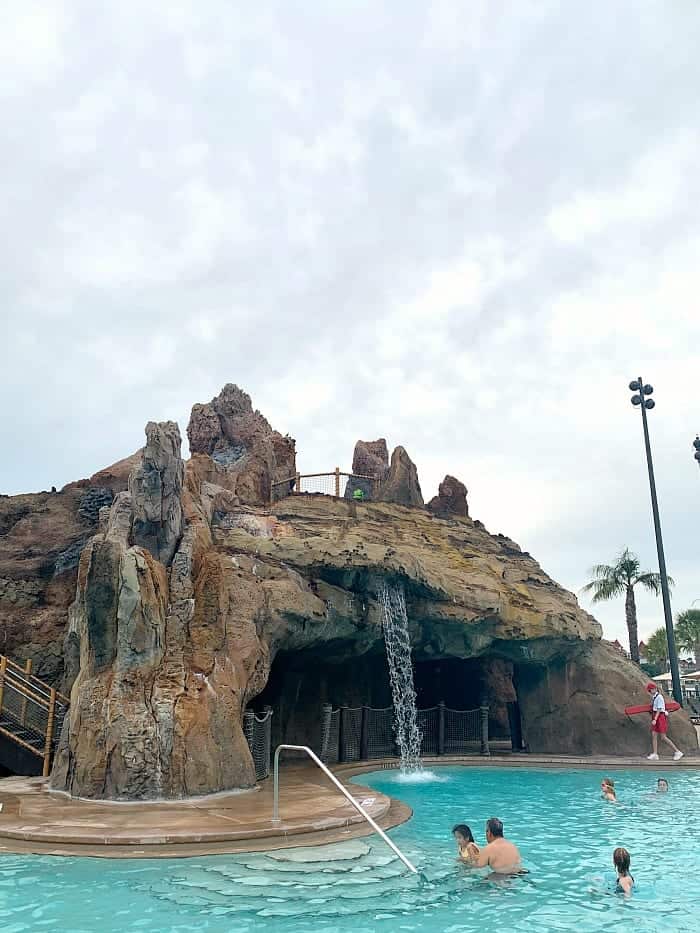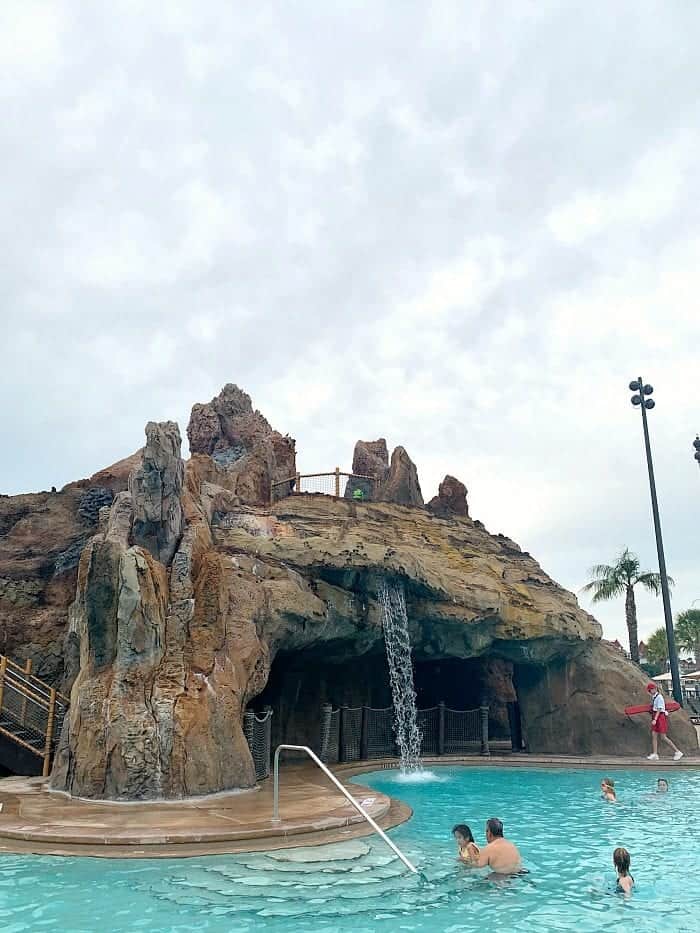 There's also a Cave area in the main pool. Very fun!
Disney World Hotels

The room was very clean and cozy. I slept amazing in the soft comfortable bed.

The view outside of our room was gorgeous. This was just a standard room view.

Beautiful walkways and tropical landscape throughout the resort.

The bathroom was spacious and clean. Appreciated the double sinks and plenty of counter space.
Disney Polynesian Restaurants

There are some amazing restaurants at the resort. For breakfast we enjoyed the quick service Capt. Cook's. This is the Banana Stuffed Tonga Toast. It was FANTASTIC.

We also tried the adorable Moana Cupcake from Capt. Cook's quick service. restaurant. Delicious and so cute!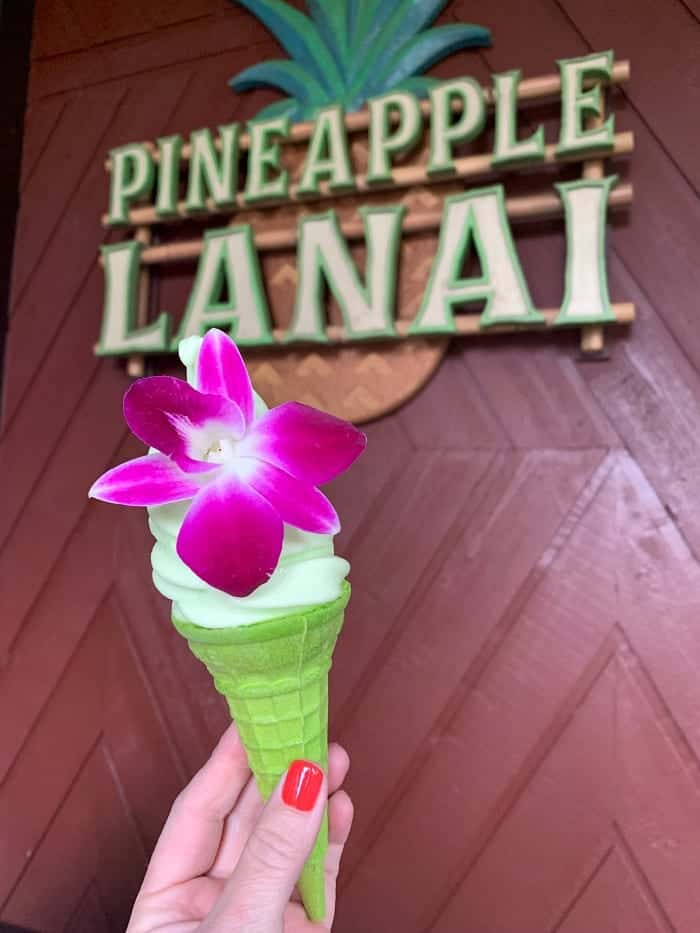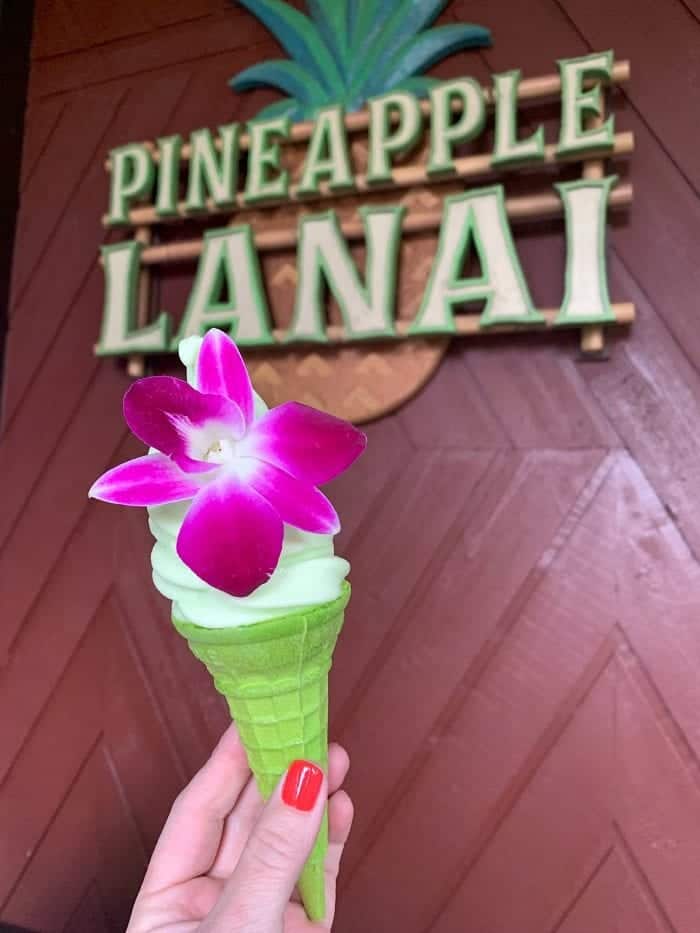 From Pineapple Lanai, we got the Heart of Tefiti Lime Dole Whip Cone with edible flower. How pretty is this?! Refreshing and delicious too!
Restaurants at the Resort
Ohana- Character Breakfast and Dinner
Oasis Bar and Grill- Lunch and Bar Service
Trader Sam's Tiki Terrace- Bar Service
Disney's Spirit of Aloha Dinner Show- Luau and all you care to eat dinner and show
Kona Cafe- Breakfast, Lunch and Dinner
Tambu Lounge- Breakfast, Lunch, Bar Service, Late Night
Trader Sam's Grog Grotto- Bar Service
Kona Island- Breakfast, Lunch, Dinner, Coffee
Barefoot Pool Bar- Bar Service
Pin Disney's Polynesian Resort Review