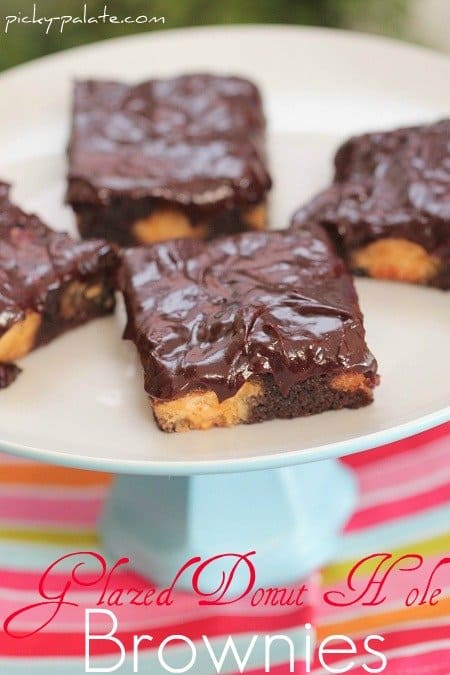 I know, there is no explaining my madness, I just wanted to try this idea. Let's just say it was a good idea, lol! I do not recommend indulging this dessert on a regular basis, but oh baby if you are having a bad day or just need a good sweet treat, you have got to whip up a batch of these bad boys!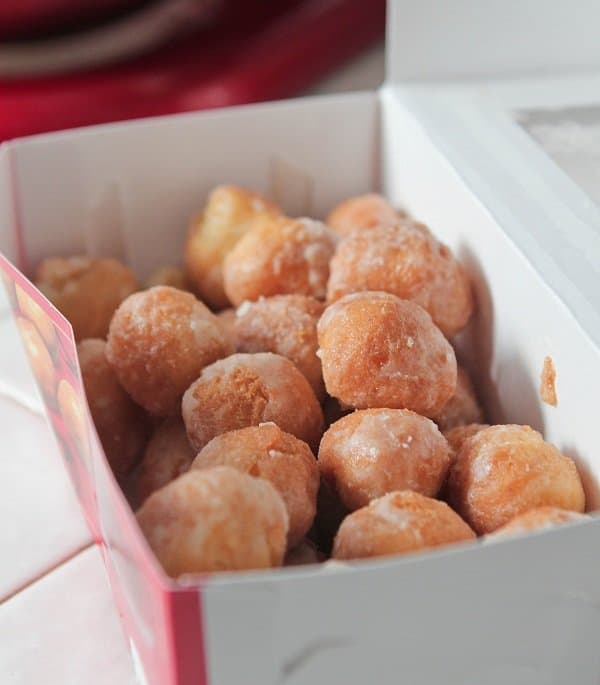 Yes, you heard me right, glazed donut holes 🙂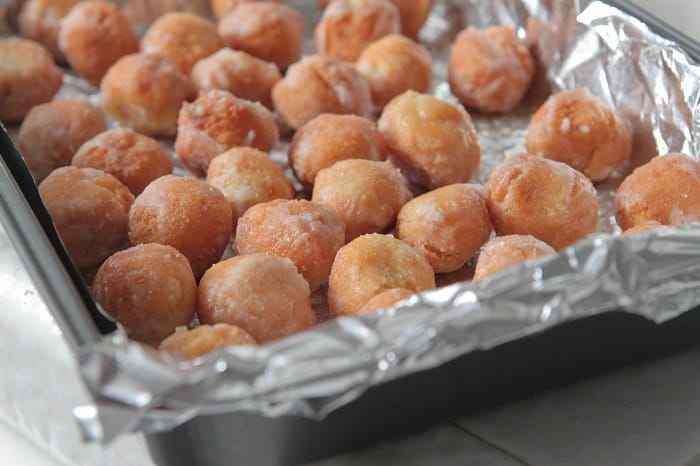 Transfer those babies to a baking dish.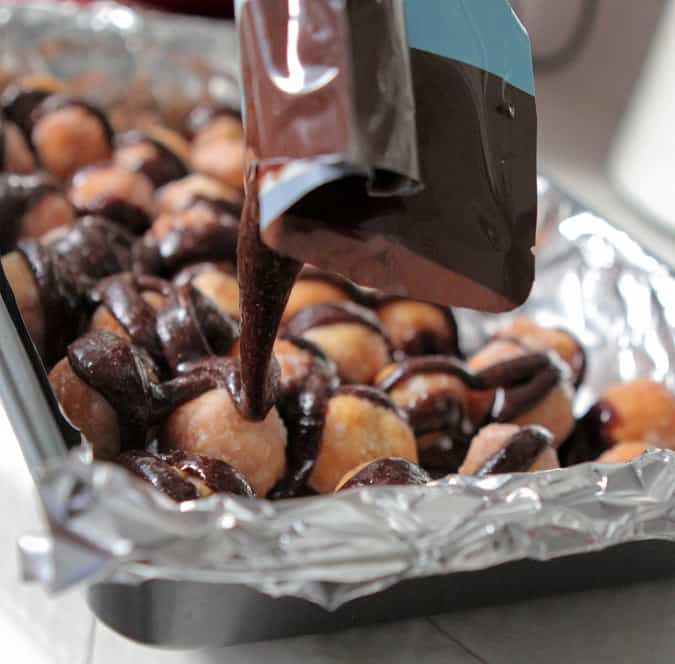 Pour your prepared brownie batter right on top 🙂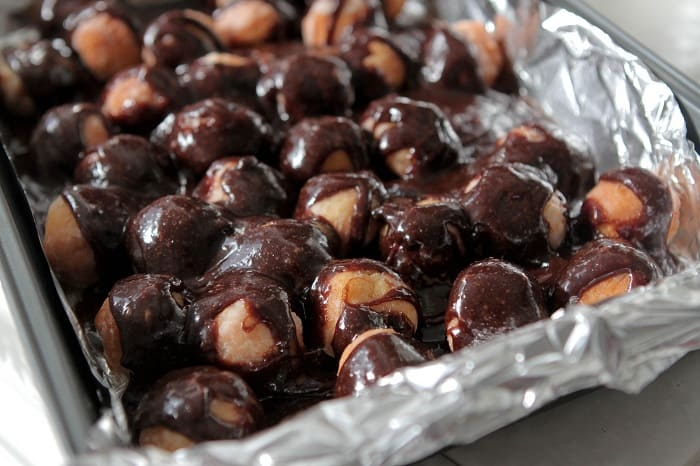 Time to bake!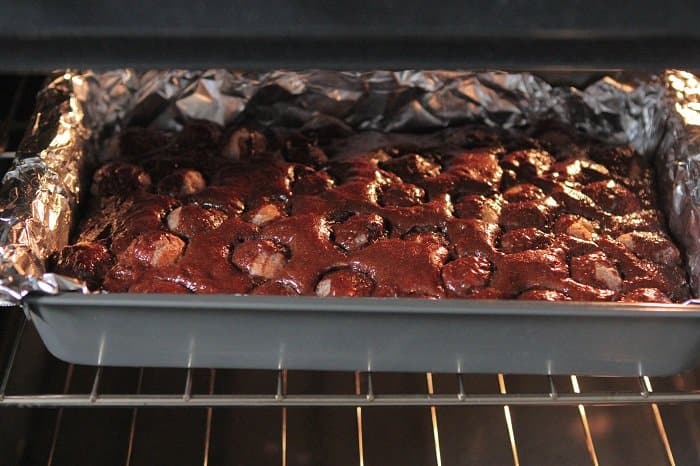 How fabulous does this look?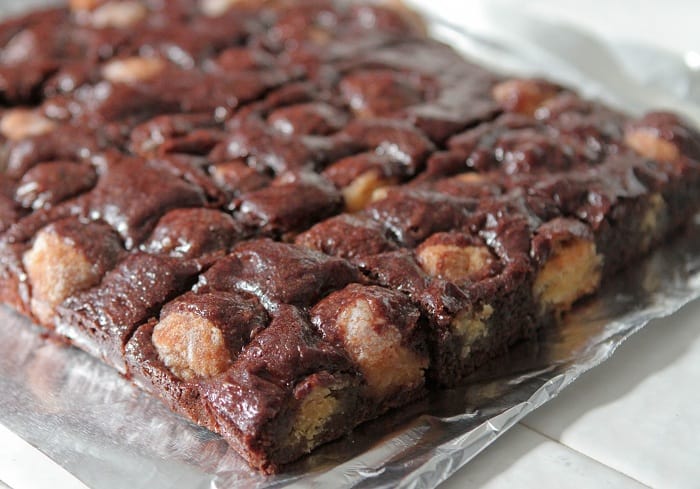 Let cool and prepare the ganache.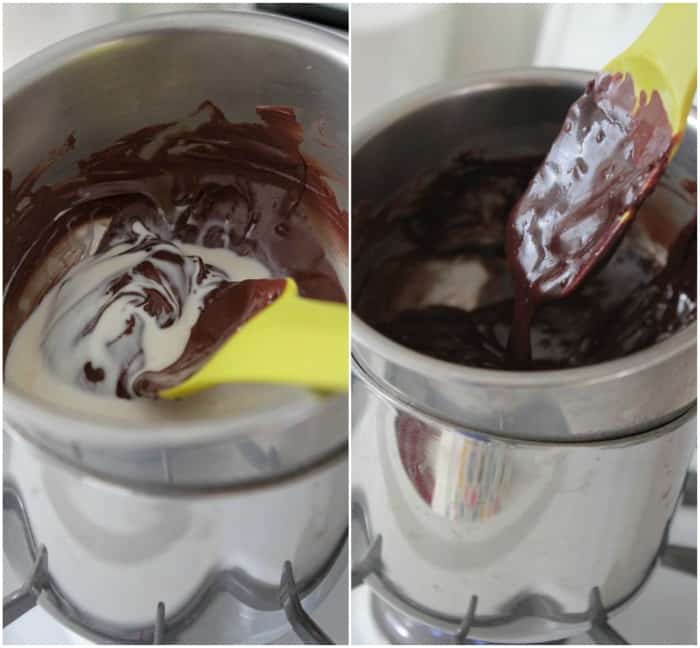 Whip up a simple ganache over a double boiler.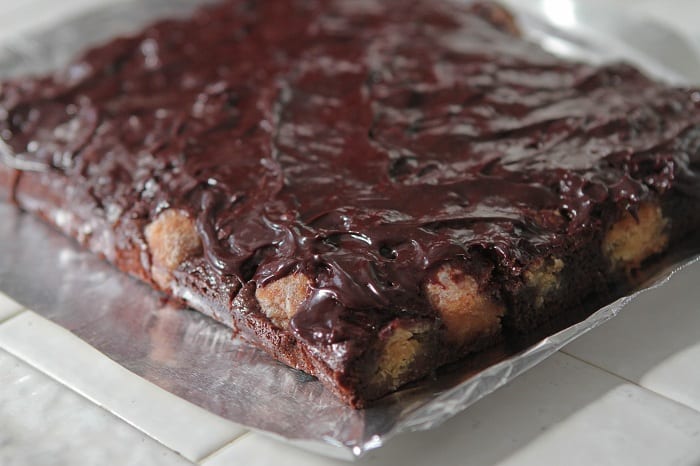 Spread over top cooled brownies and go to town 🙂 Enjoy!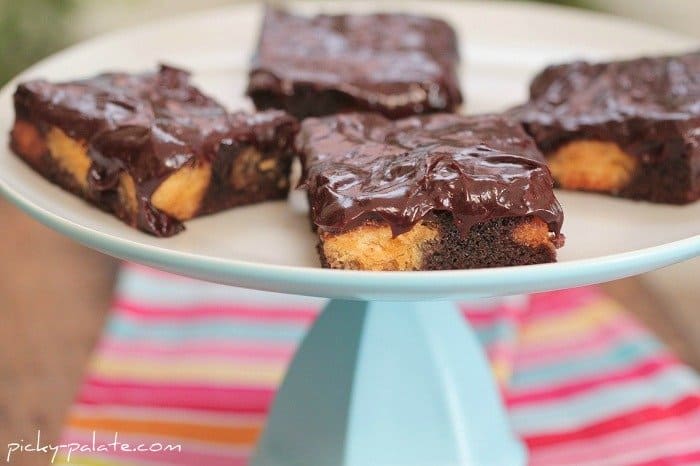 They are absolutely as good as they look.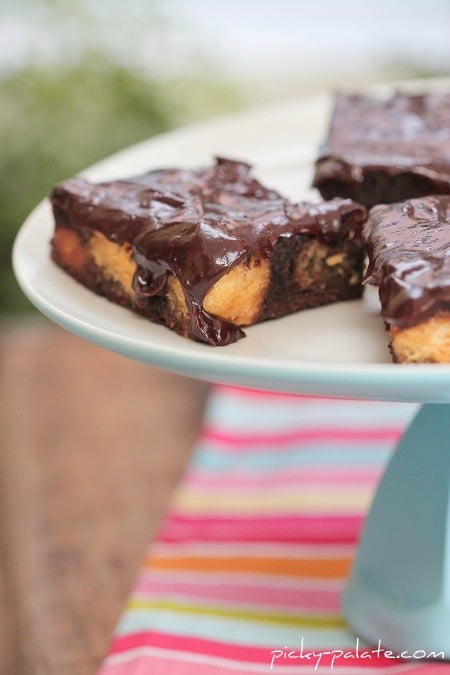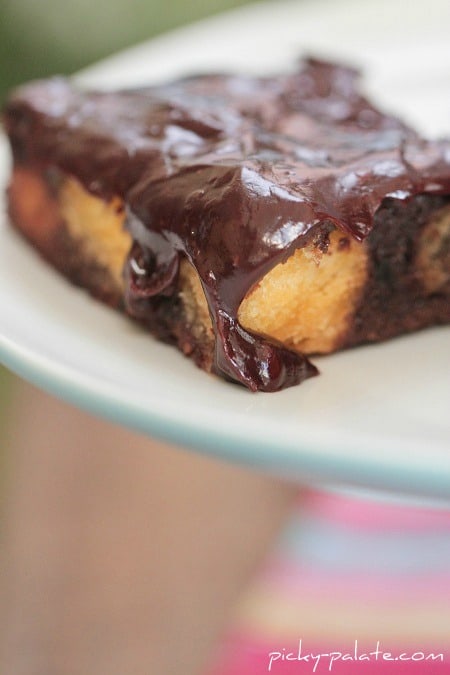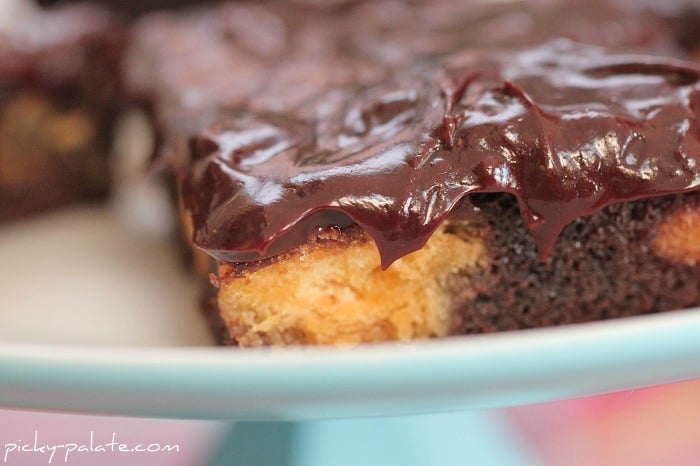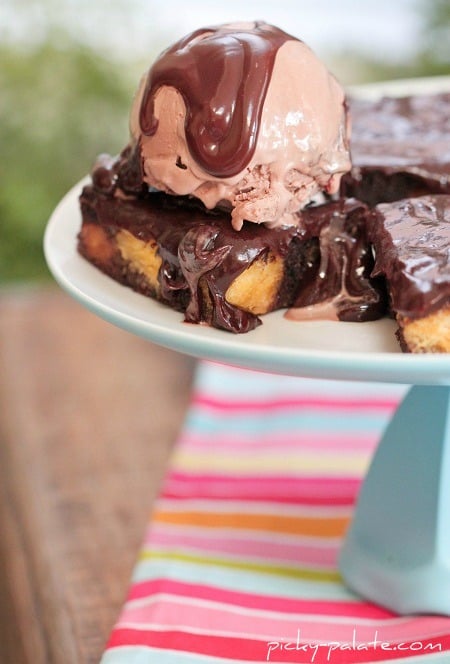 If we are going donut holes and brownie you might as well add a scoop of ice cream right? xoxo
[ziplist]
Glazed Donut Hole Brownies
1 box brownie mix (I used the 8×8 inch size, but the 9×13 inch size works too)
1 15 ounce box Glazed Donut Holes, about 32 (I used Entenmann's Pop Em's)
1 cup chocolate chips
2-3 tablespoons heavy cream
1. Preheat oven to 350 degrees F. and line a 9×13 inch baking dish with foil that has been sprayed with cooking spray.
2. Prepare brownie batter according to package directions. Transfer donut holes to prepared baking pan. Pour brownie mix evenly over top of donut holes. Bake for 25-30 minutes or until brownies are baked through.
3. Remove and let cool. To prepare ganache, place chocolate into the bowl of double boiler. Mix until melted then slowly stir in heavy cream until shiny and smooth. Spread over cooled brownies. Cut into squares and serve.
Makes 12 brownie squares
_______________________________
Have a great day, come back soon!