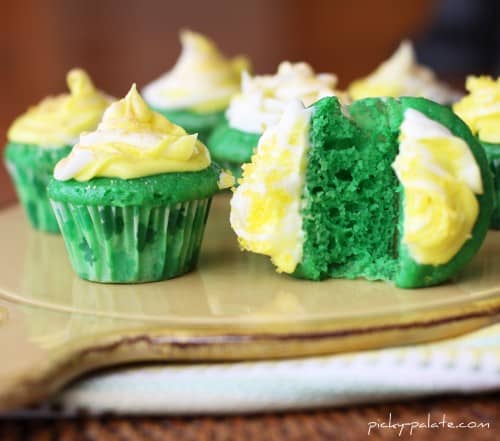 Here's a blast from the past recipe that is perfect for St. Patrick's Day coming up. I remember eating these with the boys last year and they were fantastic, not to mention a breeze to whip up.
You can find all kinds of cute St. Patrick's Day cupcake liners from Michaels 🙂 Hope you enjoy!!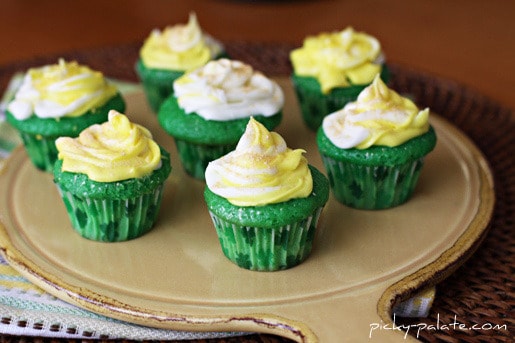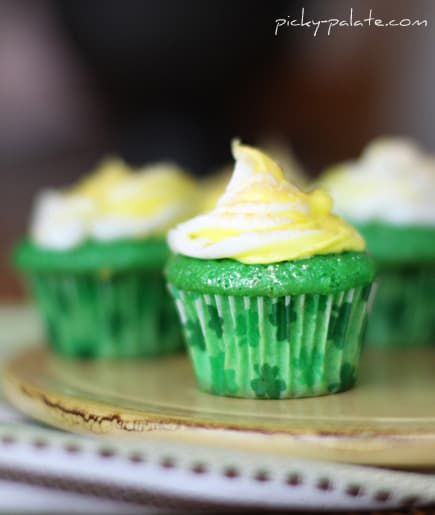 [ziplist]
Lucky Green Velvet Baby Cakes
1 Box yellow cake mix
4 eggs
1/2 Cup water
1/2 Cup vegetable oil
1 small box instant vanilla pudding mix
1/2 Cup plain yogurt or sour cream
5-8 drops Green decorating paste (food coloring will work, just won't be as bright green)
Frosting
8 oz softened cream cheese
1 stick softened butter
1 lb powdered sugar
Yellow food coloring or decorating paste is what I used
Gold Pearl Dust or Sprinkles if desired
1. Preheat oven to 350 degrees F. In a stand or electric mixer, add cake mix, eggs, water, oil, pudding, and yogurt. Beat on medium for 1 1/2 minutes. Slowly beat in 5-8 drops of green decorating paste until you get desired color of green. Scoop batter into paper lined mini cupcake tins. Bake for 15-18 minutes or until cooked through. Let cool completely.
2. To prepare frosting, beat cream cheese and butter until creamy. Slowly add powdered sugar until creamy and thick. Divide frosting into 2 bowls then add in a few drops of yellow food coloring or decorating paste into one.
3. Frost cupcakes and sprinkle with gold pearl dust or sprinkles if desired.
36 mini cupcakes
________________________________
My little stinker in the kitchen 🙂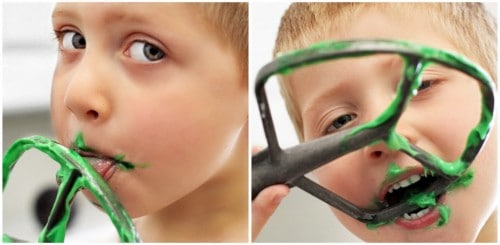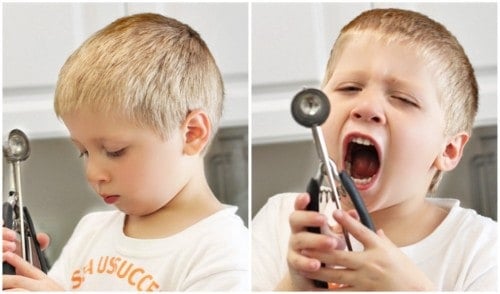 Have a great week! See you soon 🙂