Thrilled to share my experience at Be Our Guest Restaurant, Walt Disney World Resort!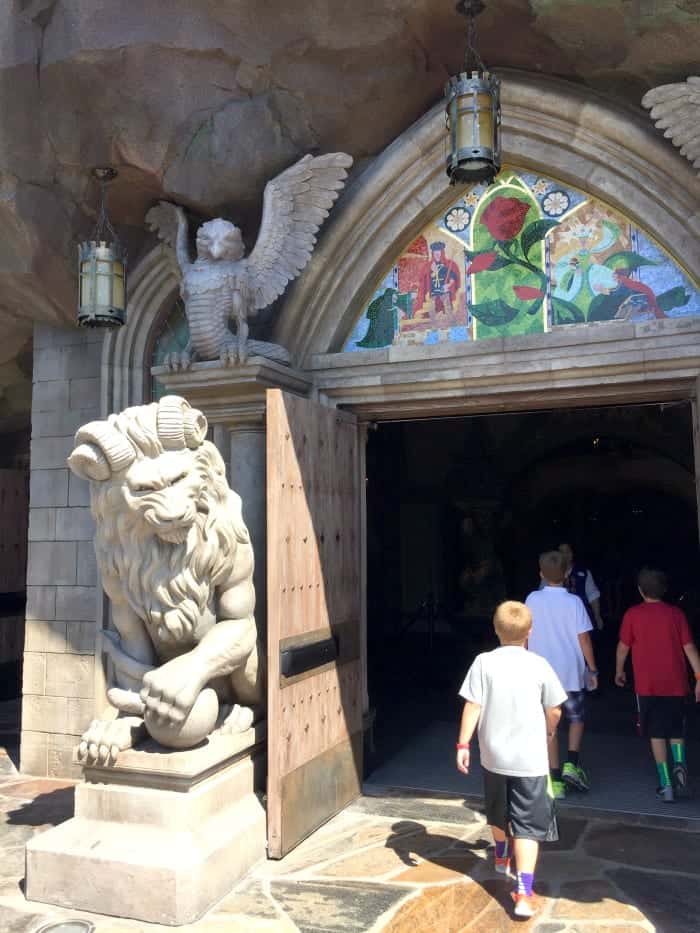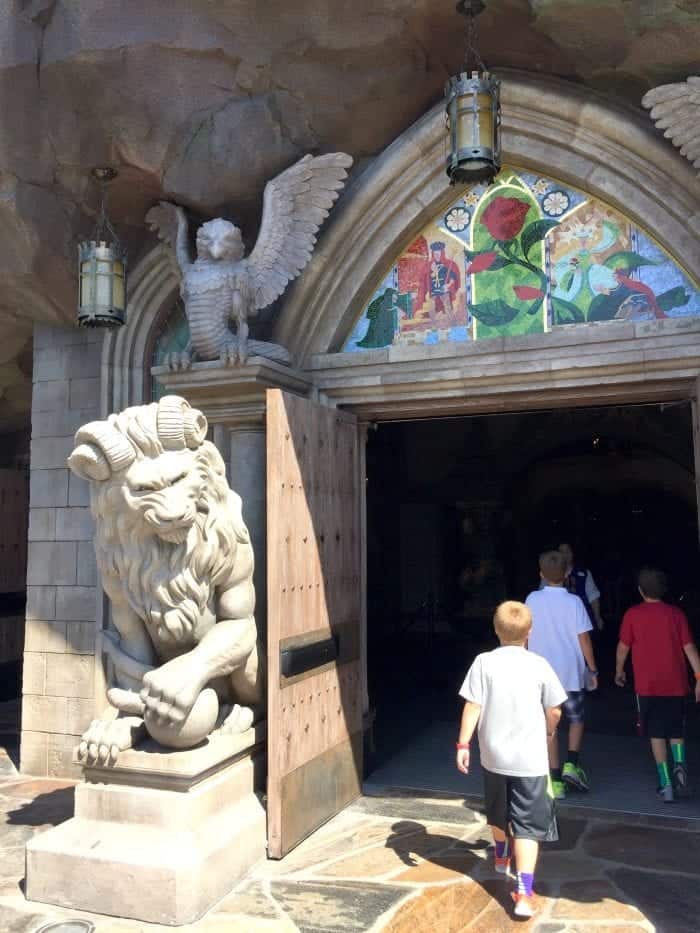 I've had the pleasure of enjoying breakfast and lunch at Be Our Guest located at Magic Kingdom Park's Fantasyland. Let me tell you, this is one of my very favorite places to enjoy a meal at the parks. Look at Beast's Grand Castle entrance! You really feel like you are walking into Beast's Enchanted Castle. The detail is simply a must-see. Breakfast and lunch are served quick service style and dinner is an unforgettable sit down experience.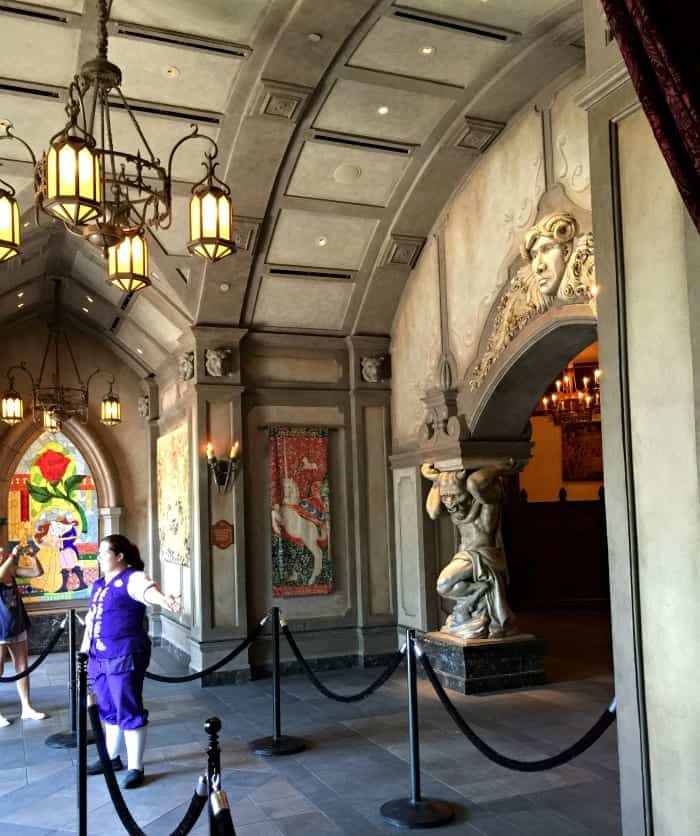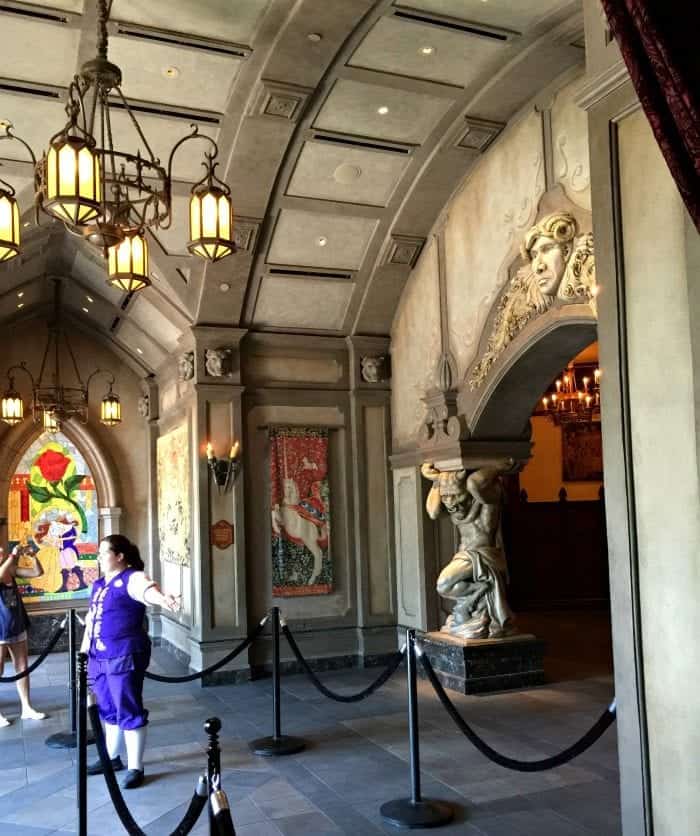 As you walk in, you are greeted by friendly Cast Members who guide you in the right direction. Beast's Castle details are so GRAND and remarkably stunning. Take a good look around during your visit.
For breakfast and lunch you walk up to a computer like touch screen and select your meal choices. You go find your own table and your server magically finds you!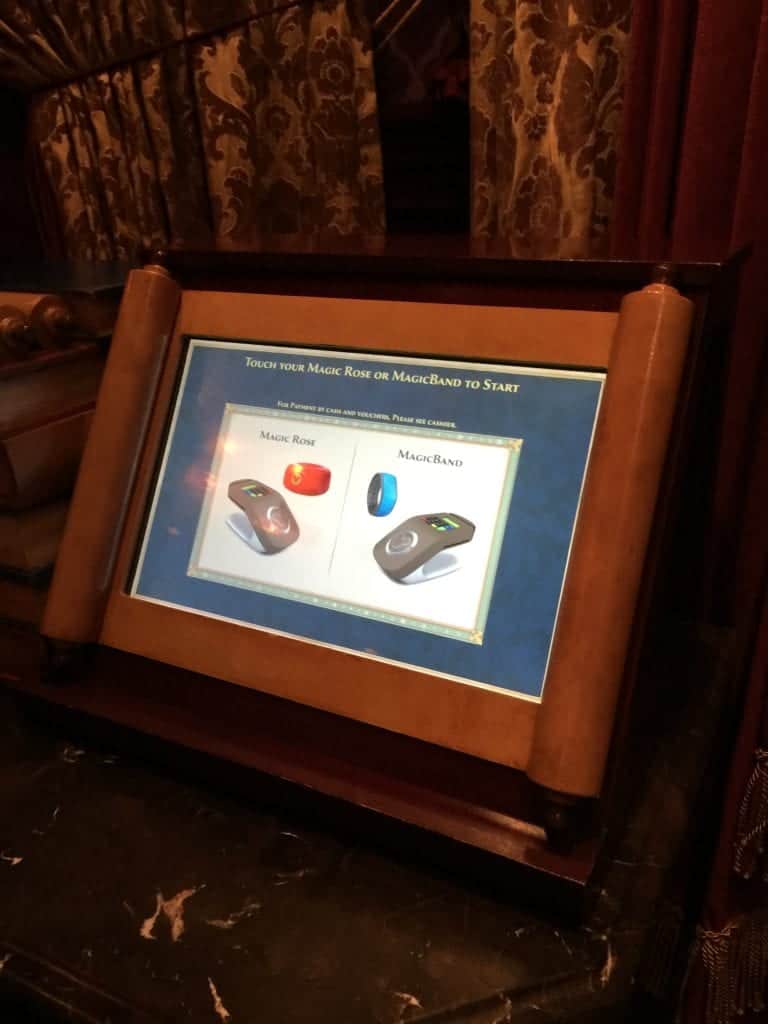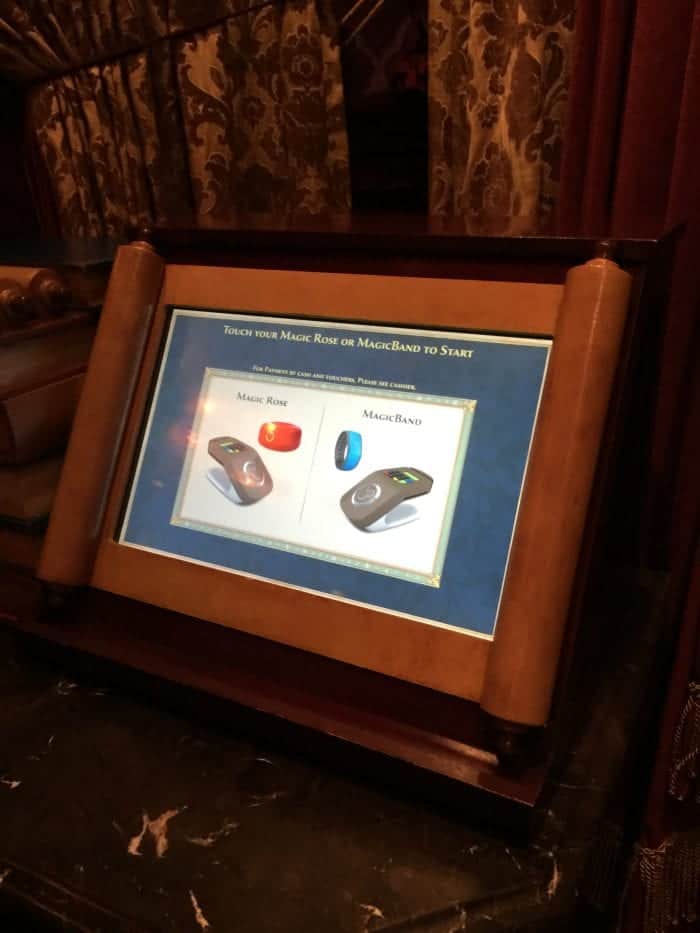 Use your Magic Band or their Magic Rose to get started. The kids loved selecting their own meal.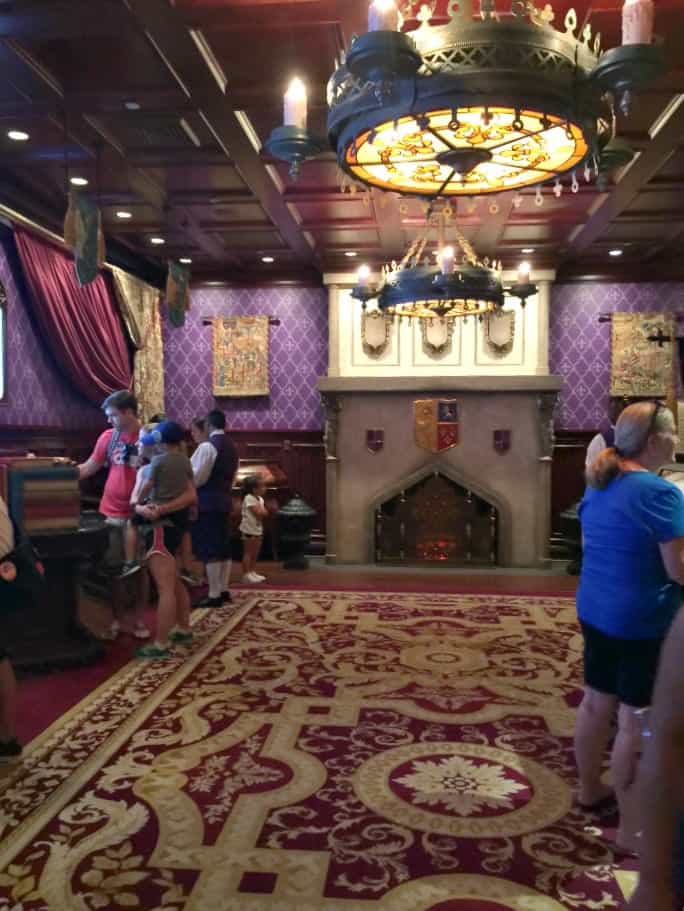 Here's a bigger view of the area where you select your meal. Lots of stations to help each family.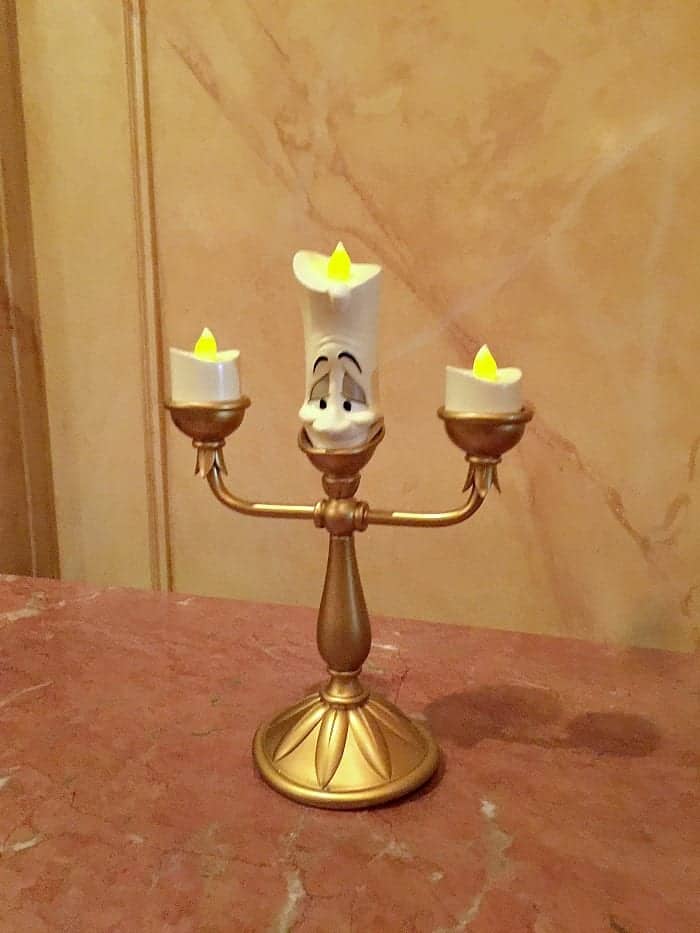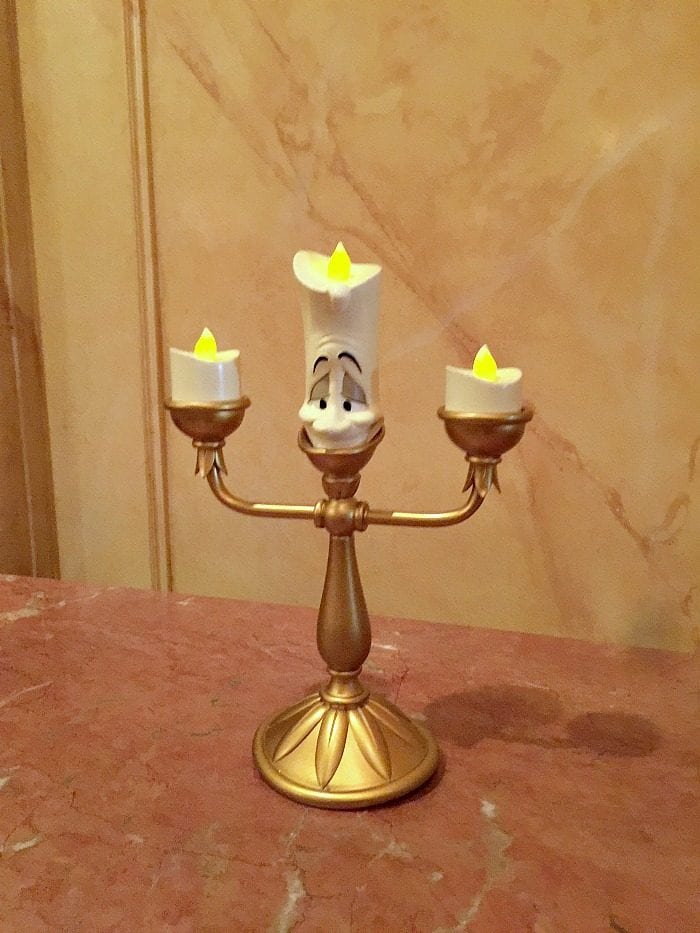 Lumiere caught my attention in the main dining room. He is so cute that I had to purchase him available on Main Street for my own home 🙂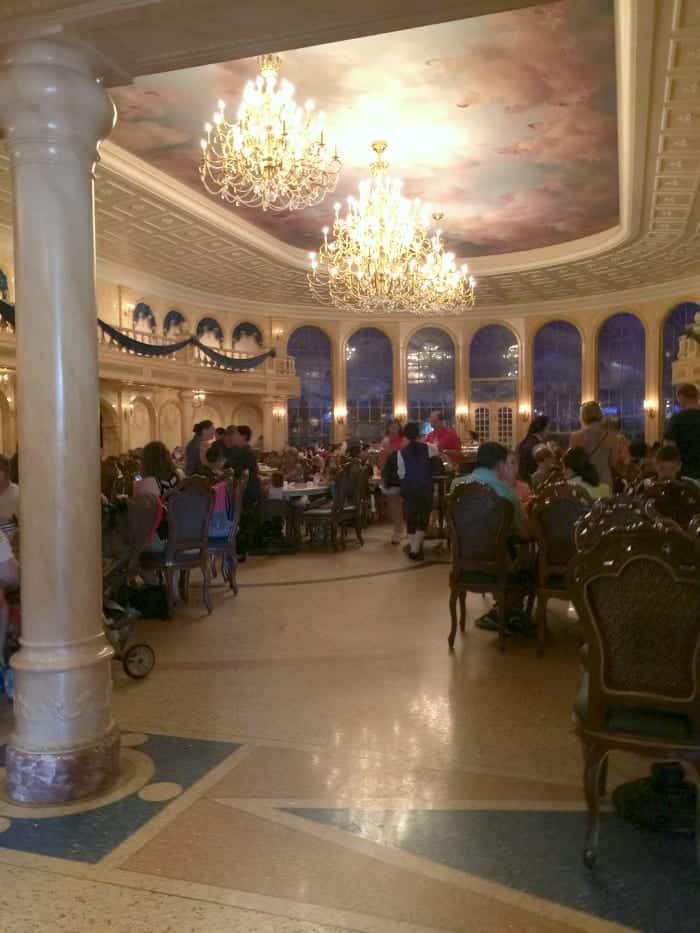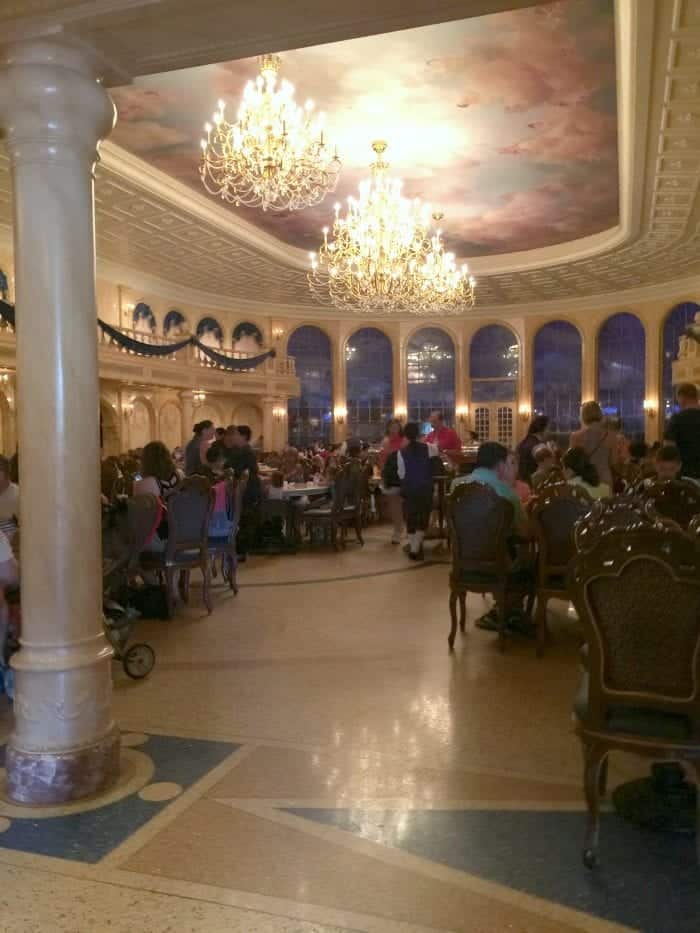 There are three different dining rooms to choose from. Each absolutely beautiful. This is the main dining room as you walk into the Castle. The Grand Ballroom has dramatic high, domed ceiling, chandeliers and beautiful murals on the ceiling.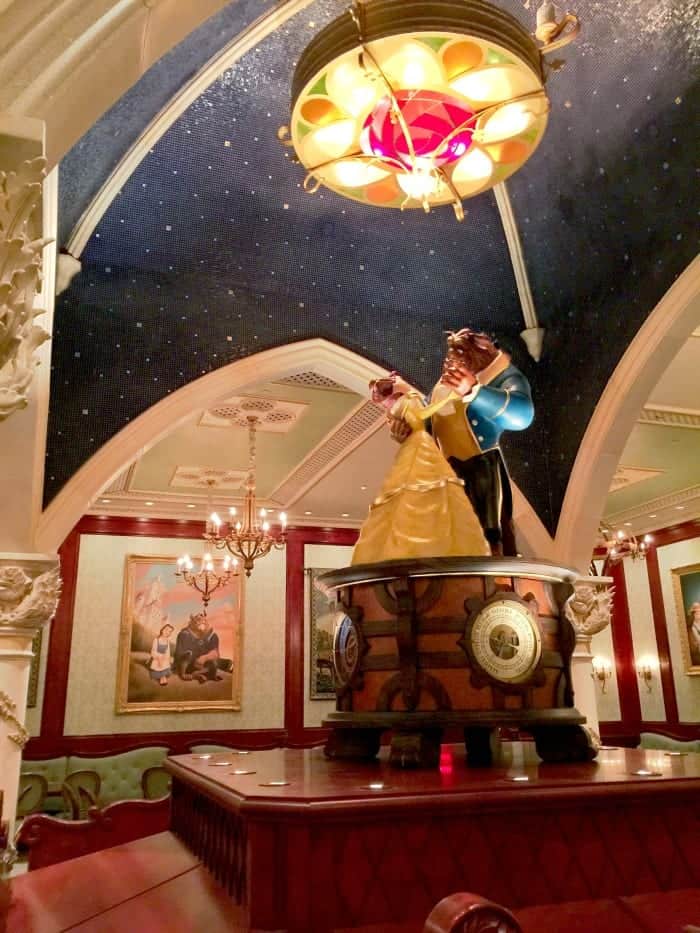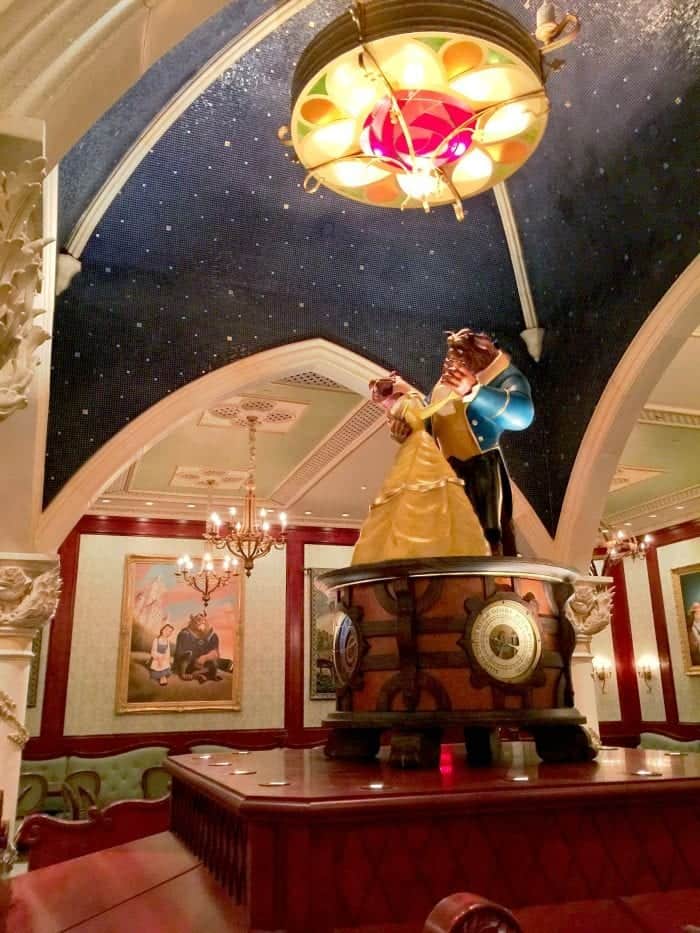 I really love The Castle Gallery, with Belle and Beast dancing in the center of the room with the most beautiful art work on the walls to enjoy.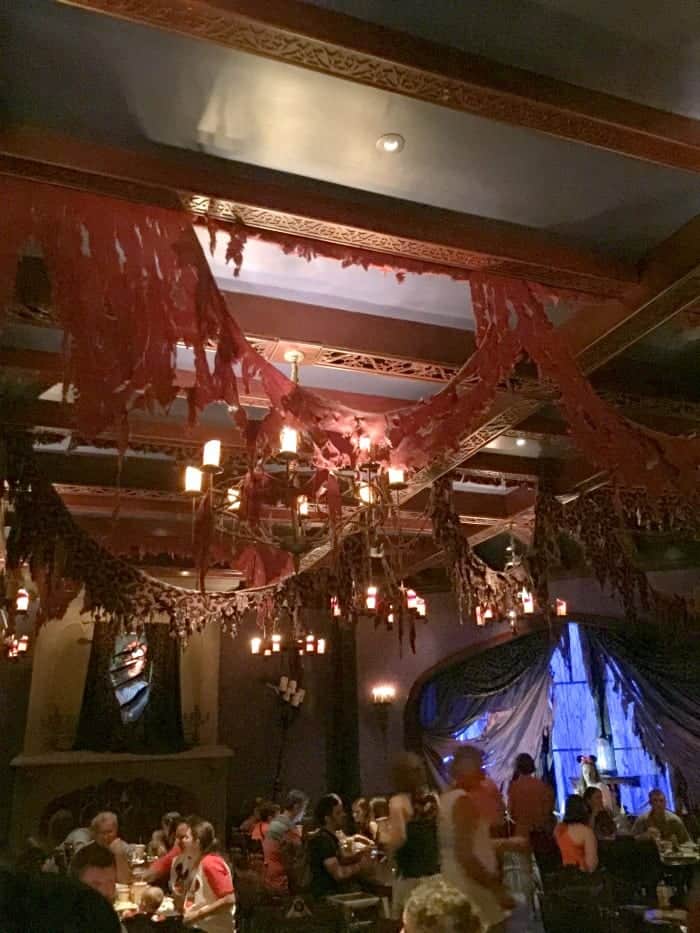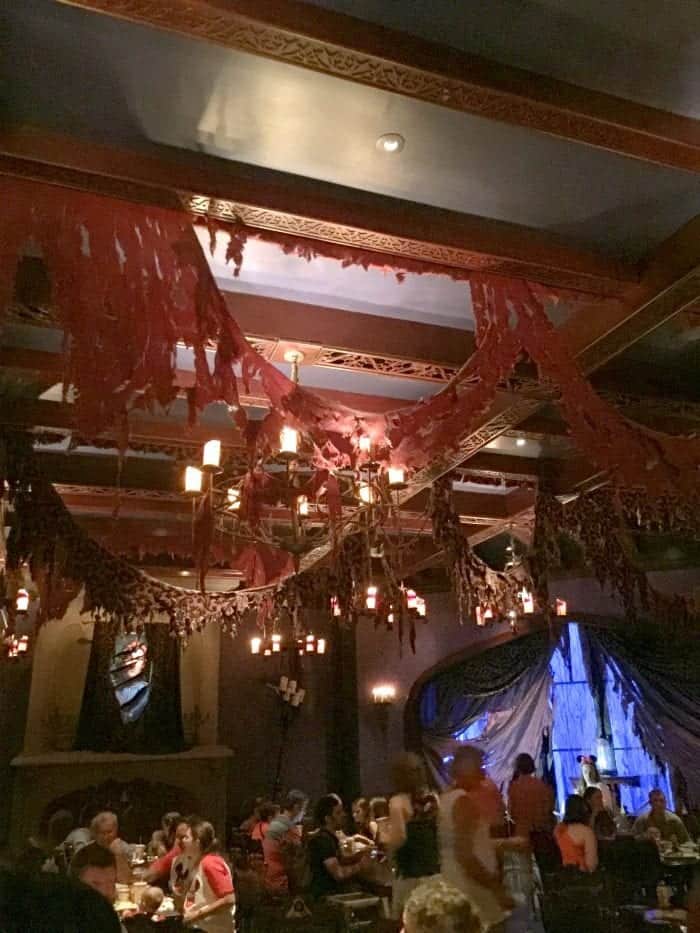 Each room has a different theme such as Beast's West Wing, which is a dark dramatic dining room with ripped curtains and be sure to watch the painting on the wall and the rose.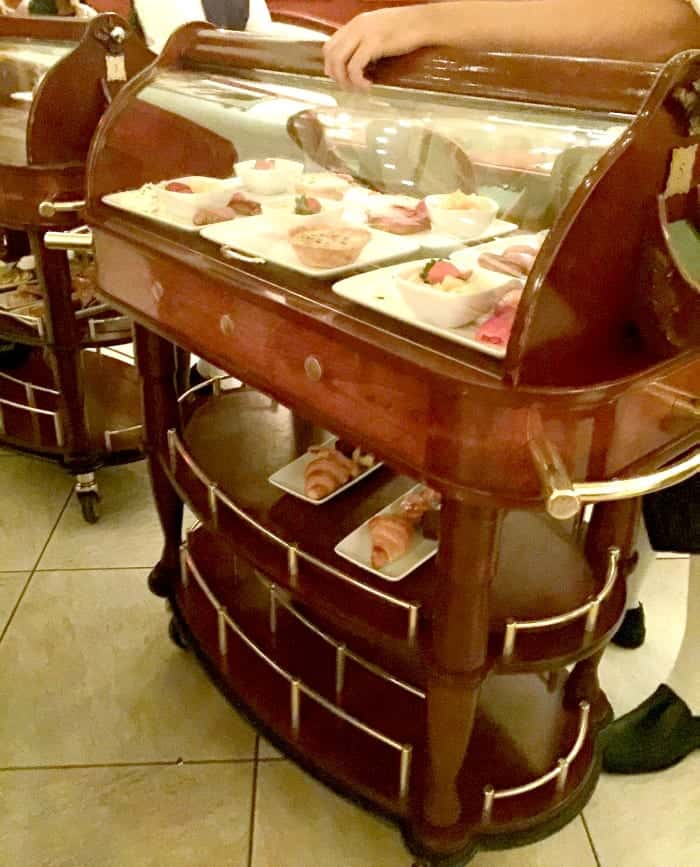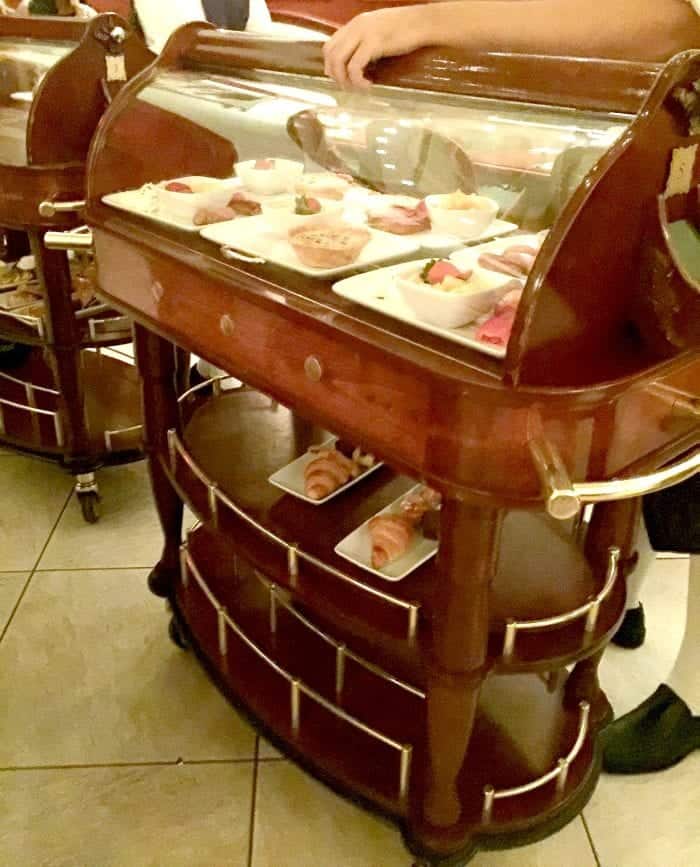 Your meal is brought to you in these fun wheeled serving tables. Your sever magically just "knows" where you are sitting. The kids are in awe 🙂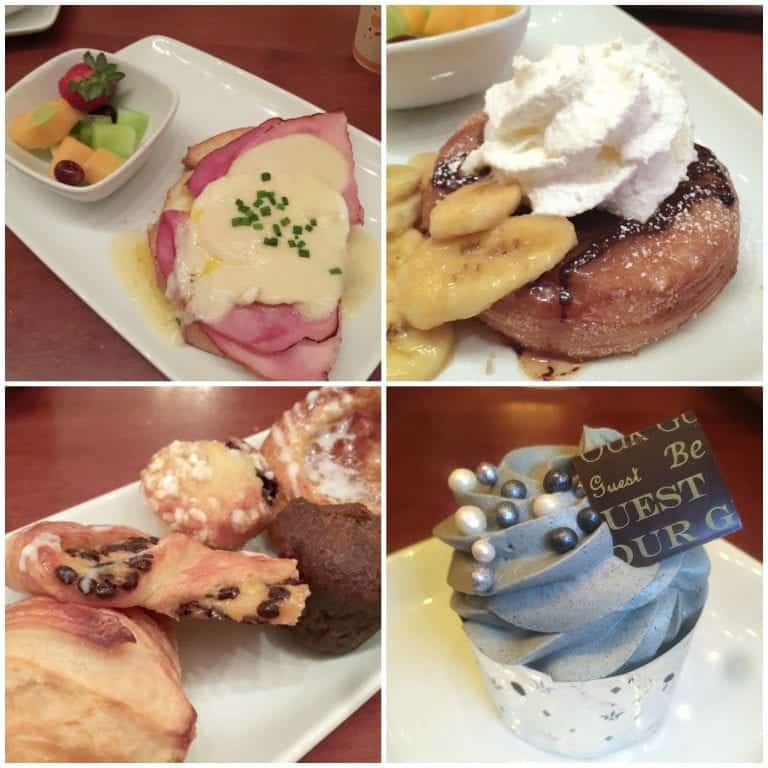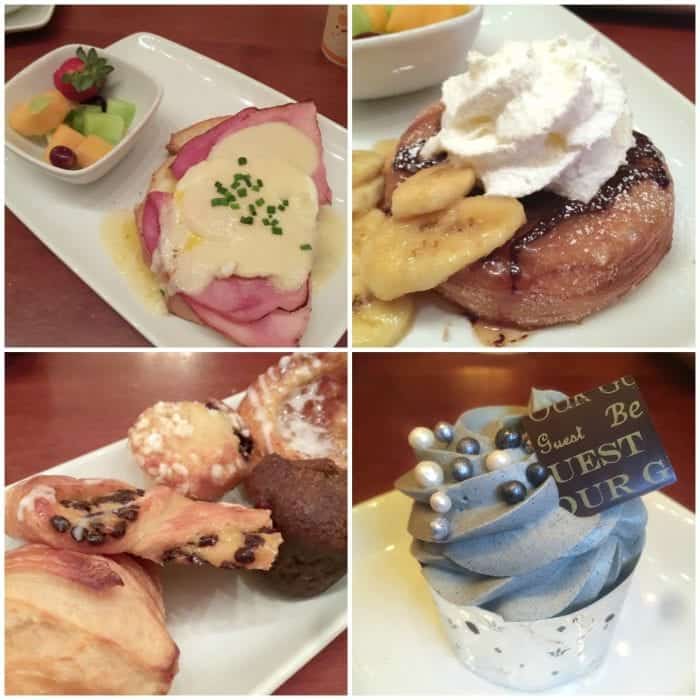 For breakfast, we ordered the Croque Madame and a Croissant Donut on the side…no calories at Disney right? Ha! We also shared pastries and of course the Master's Cupcake with the ever so delicious "Grey Stuff" topping. What a breakfast! It really was all amazing.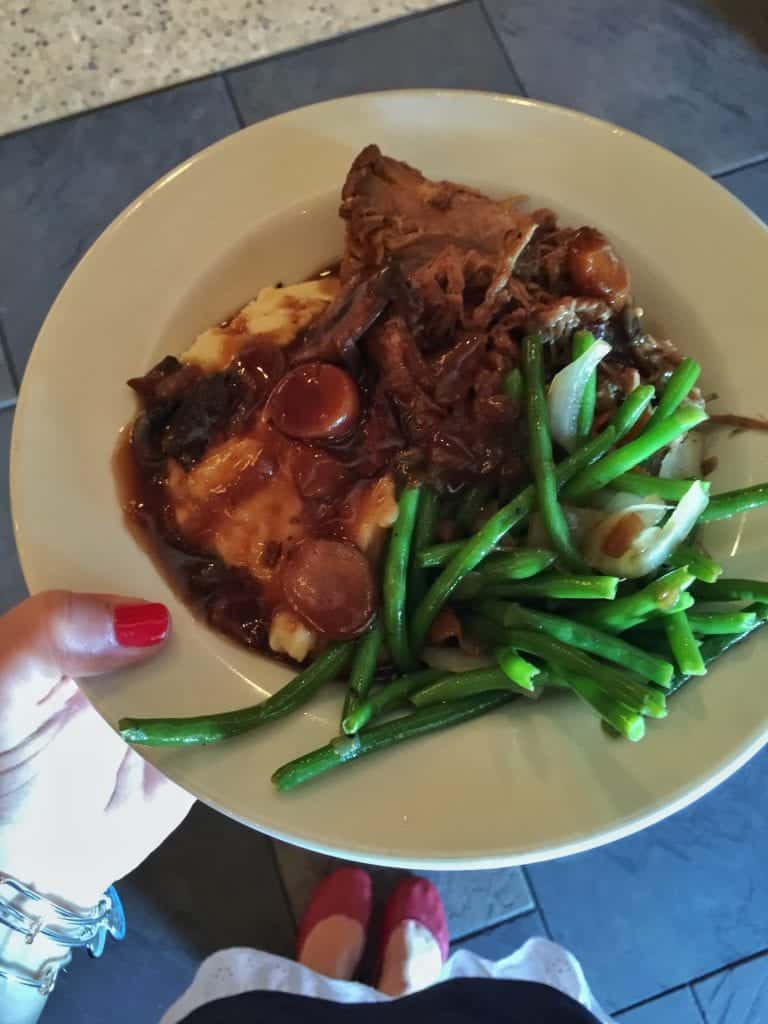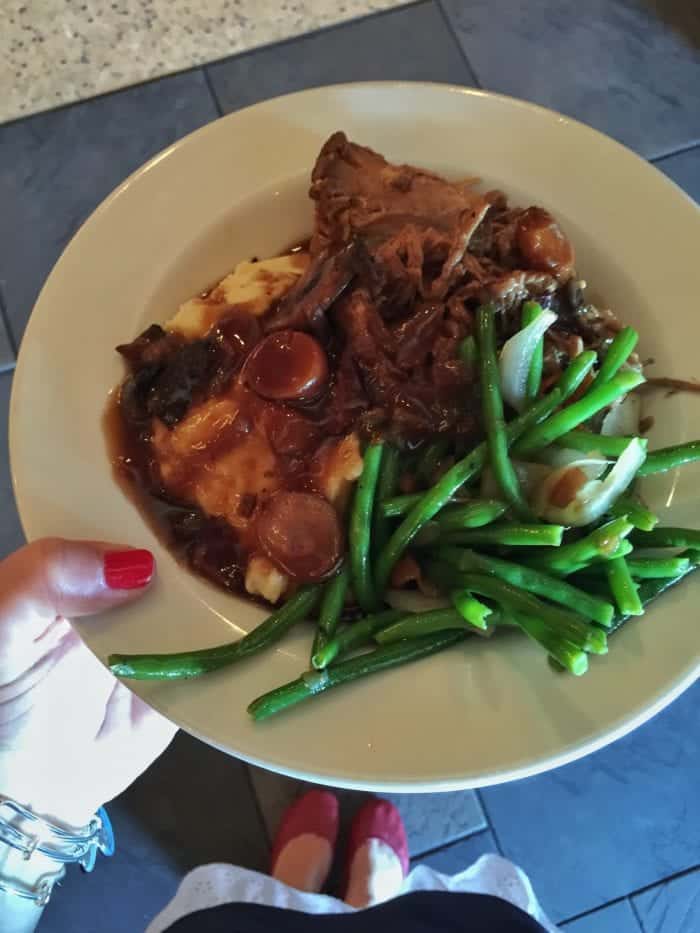 For lunch I ordered the Braised Pork, Eight Hour Slow-cooked Pork with Mushrooms, Onions, Carrots and Bacon served with Mashed Potatoes and Green Beans Jardiniere. It was delicious!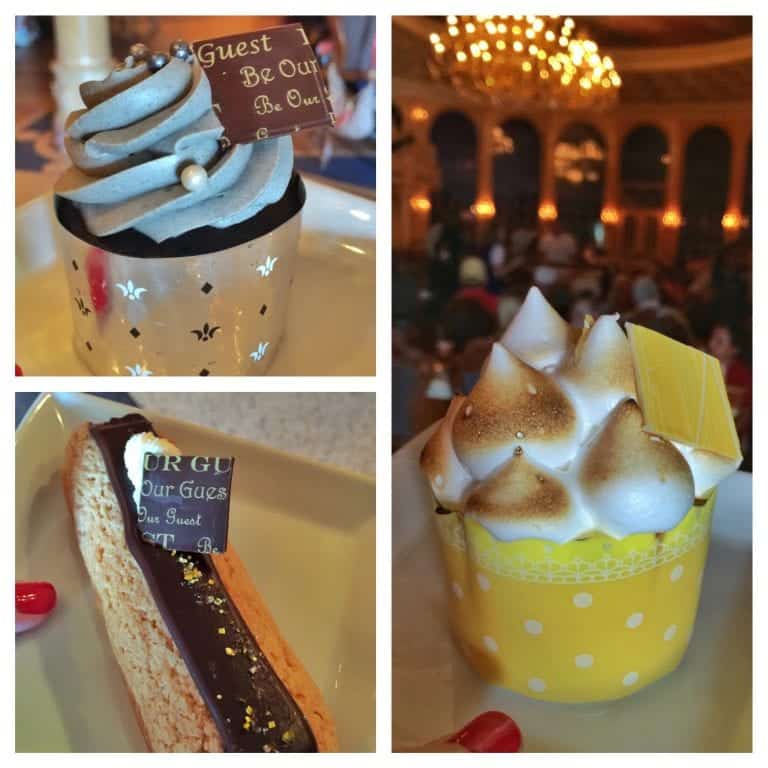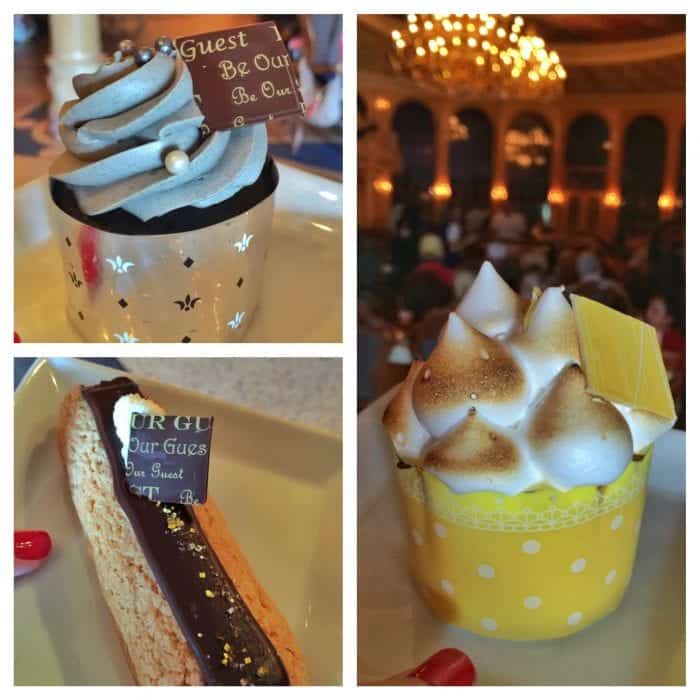 So many dessert choices….so I tried quite a few, lol! Master's Cupcake is a dream. Éclair à l'Orange was equally as delicious. We also tried the Lemon Meringue Cupcake which was also amazing. Order all of them and share. That's my philosophy.
You need to note that Be Our Guest reservations go very quick. As soon as you know when you are visiting Magic Kingdom, get your reservations right away. If you don't see any reservations at first, keep trying, especially as your trip gets closer. Guests seem to cancel last minute at times. With some persistence, I've gotten reservations shortly before my trip.
Another fun note, it's "known" that Beast makes an appearance for his dinner guests, so keep that in mind when you make your reservations. He is not at the Castle for breakfast and lunch.
Hope you enjoyed my review. We sure love dining at Be Our Guest!
Pin to your favorite travel/Disney board!