Halloween Time at Disneyland Resort is the BEST time!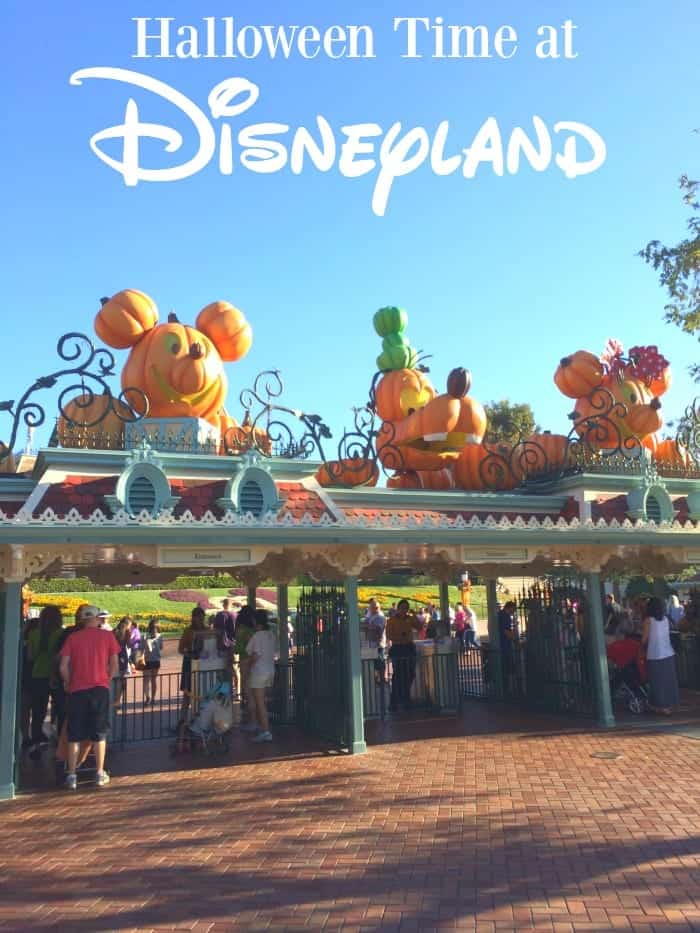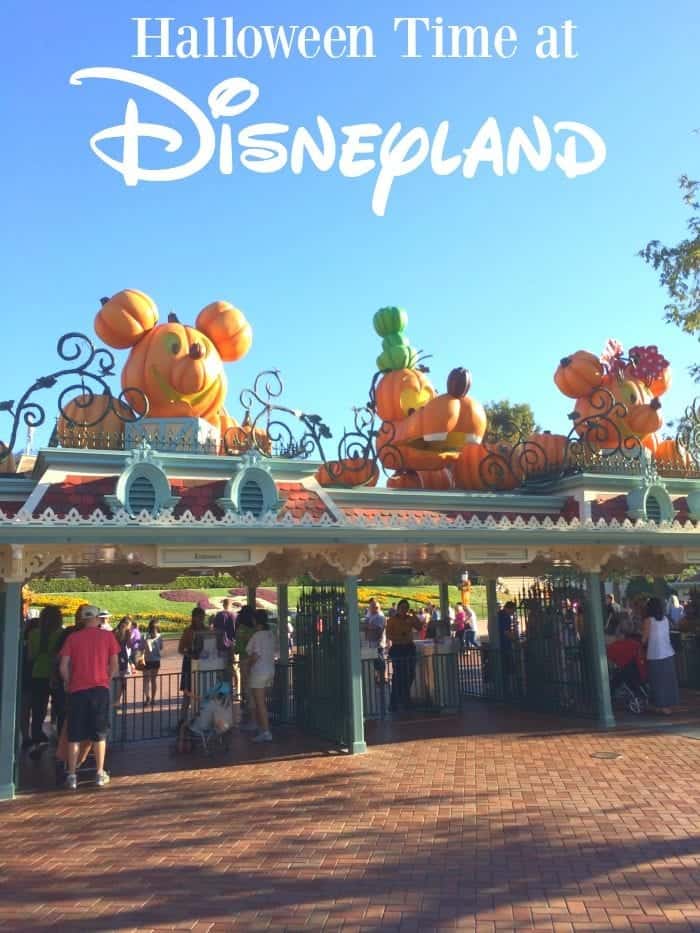 Ok, so every trip to Disneyland is magical, but Halloween Time at Disneyland is one of my most magical times of the year to visit. It is so festive with so many great activities going on. I mean look how adorable the Disney Pumpkin decor is at the entrance. Love this.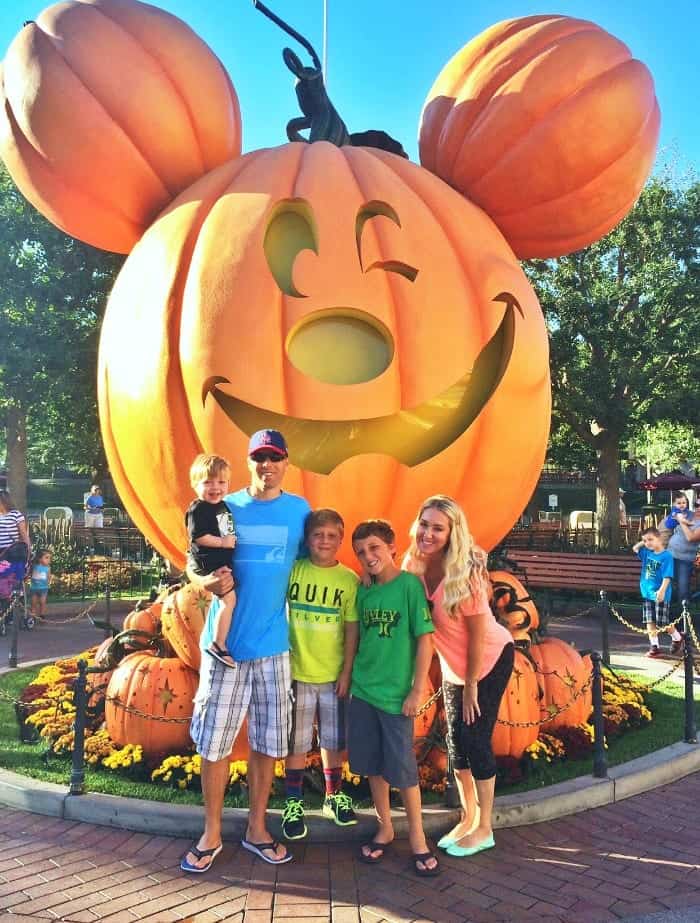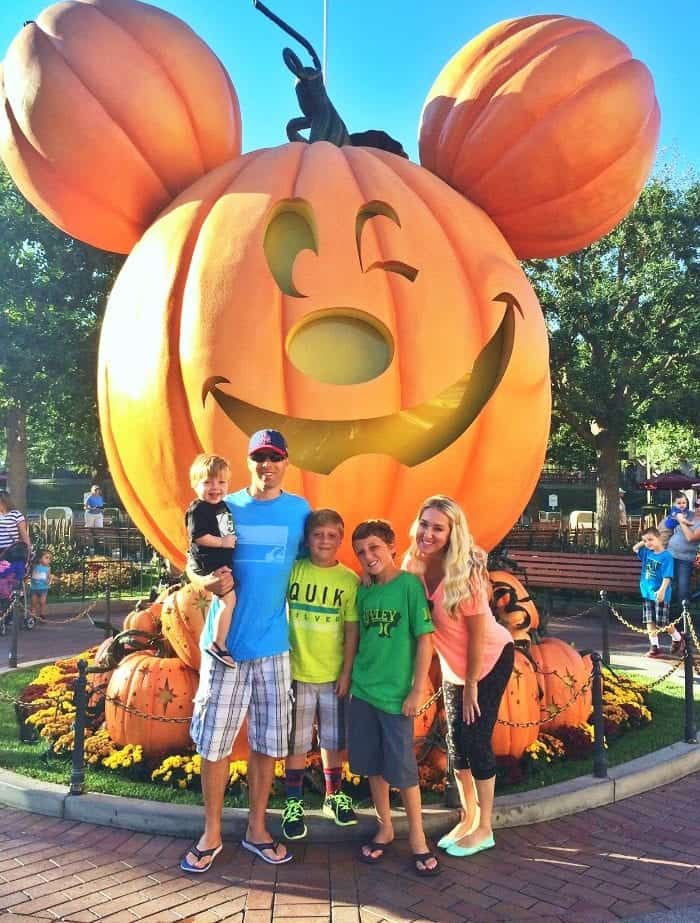 This is the one time of year we always plan our annual family trip, during October break while the kids are out of school. Is it crowded? Absolutely. Does it ruin the experience? No way. I know both Disneyland Parks like the back of my hand, so we weave in and out of the crowds no problem, lol!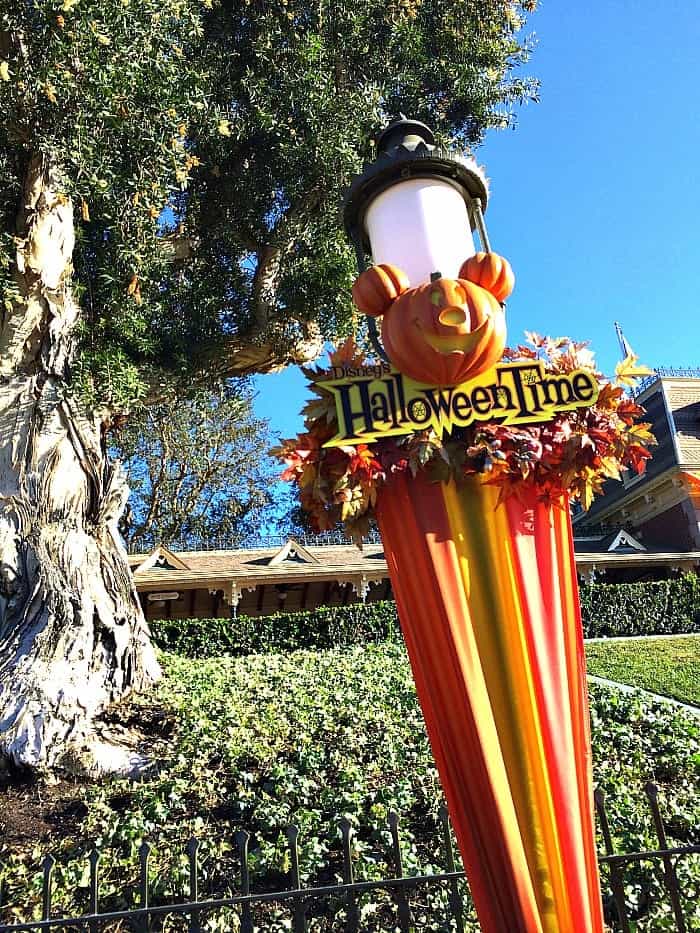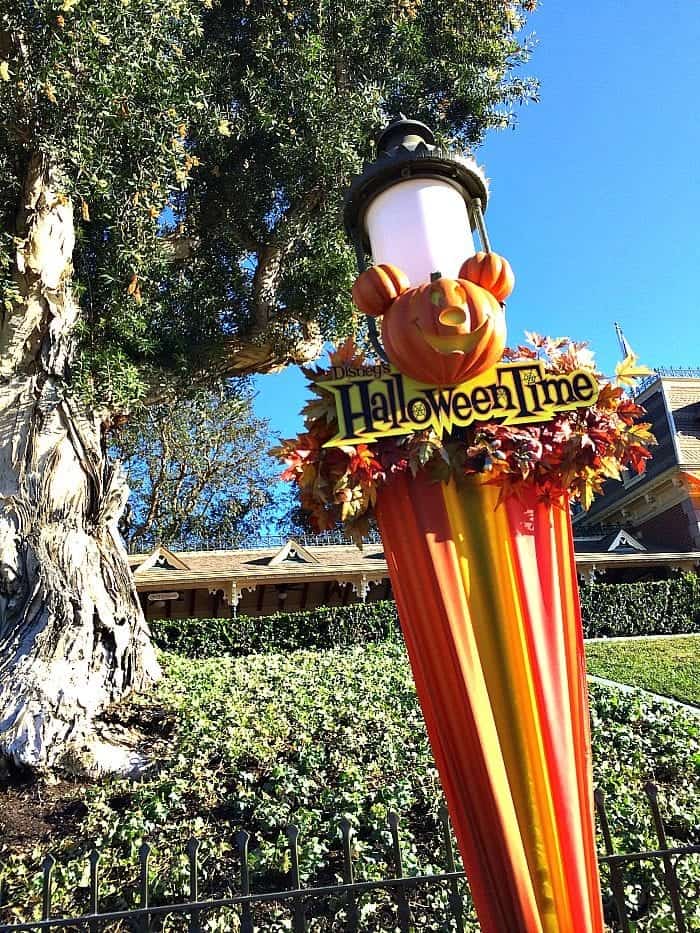 So much beautiful Halloween and Fall decor throughout the park. Main Street Street is gorgeous with orange and red colors decorated throughout. Keep your eyes opened for all of the special Fall touches.
Ok, let's talk about all of the activities to do during Halloween Time. If you visit the parks early September-end of October, you will absolutely want to look into getting tickets to the Mickey Not So Scary Halloween Party. If you don't want to purchase admission tickets as well, your ticket to the MNSSHP gets you into the park at 3pm otherwise you'll need to purchase admission tickets to get into the parks when they open.
The family gets to dress up (if you want) (no masks allowed) and go trick or treating all around the park. You get a map that shows all of the candy spots throughout the park. It was easy to follow the path. It's great too because once you are done trick or treating, the lines for the rides are much shorter since they only sell so many tickets for the party.
We had so much fun doing this with the boys last year. So excited to participate again.
If you are going to purchase tickets to Mickey's Not So Scary Halloween Party, here are some of our favorite activities to catch!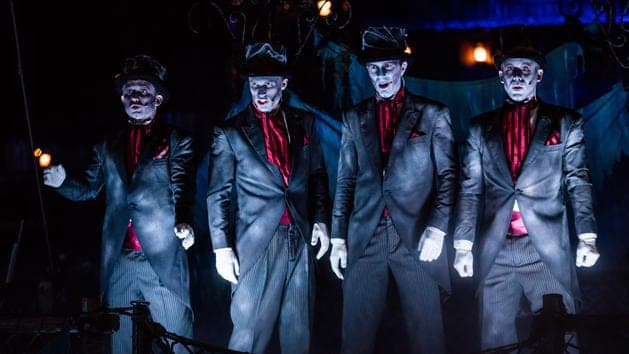 Photo via Disneyland.com
The Cadaver Dans are so much fun! This spooky quartet sings lots of Halloween spirited numbers. You have to catch their performances.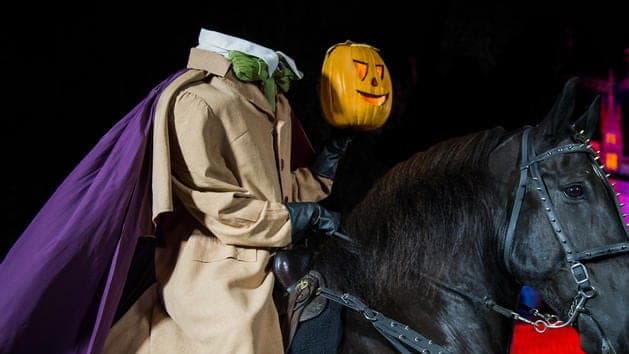 Photo via Disneyland.com
I can not wait to see the Headless Horseman with his flickering jack-o-lantern this October during our trip! He only shows up during the Halloween Party and marches down Main Street. Eeek, I'll post pictures after our trip.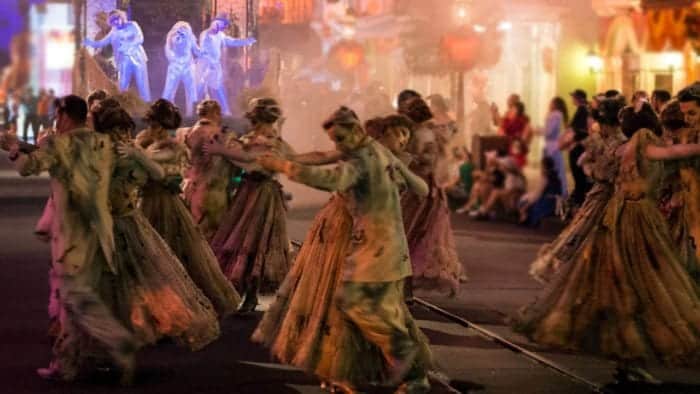 Photo via Disneyland.com
New this year is the Frightfully Fun Parade. Looking forward to seeing this one too! "Grim, grinning ghosts come out to socialize when Disney's iconic Haunted Mansion attraction comes to "afterlife," with swirling ballroom dancers, ominous gravediggers and a trio of hitchhiking ghosts." How fun!!! I'll share my pictures of this soon too!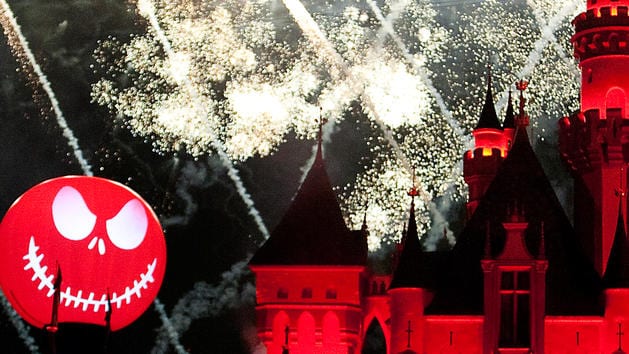 Photo via Disneyland.com
The Halloween Scream Fireworks! This is an awesome show exclusively for the Halloween Party.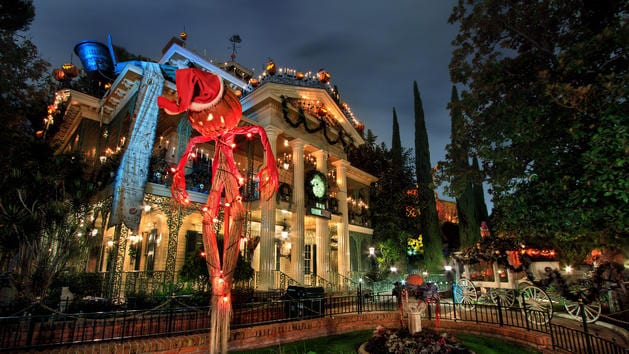 Photo via Disneyland.com
I look forward to Haunted Mansion Holiday every year. It morphs into Tim Burton's Nightmare Before Christmas and could not be more fun. This is available to everyone starting September 9-early 2017. It's the best!!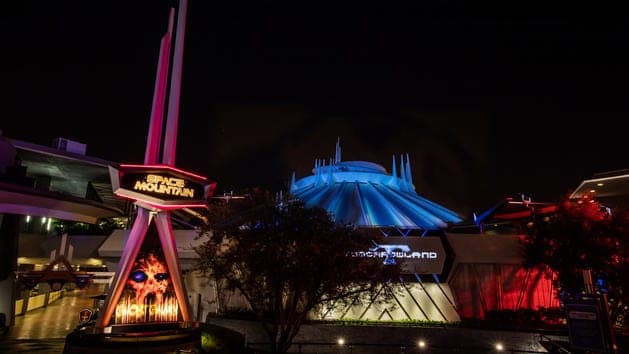 Photo via Disneyland.com
Space Mountain Ghost Galaxy! With a pre-teen and teenage boy, this is one of our very favorites. I have to admit, the creepy ghost take-over even creeps me out! You can catch the Ghost Galaxy version this year Sept 9-October 31st.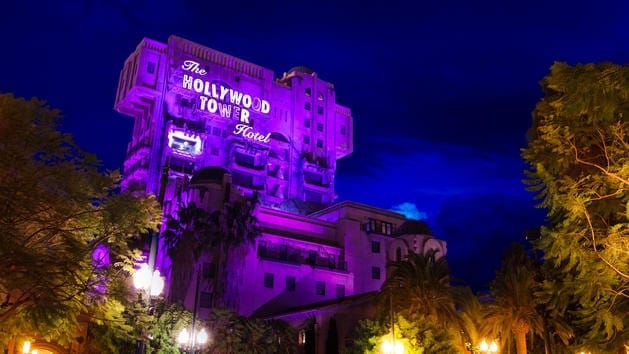 Photo via Disneyland.com
Another favorite is The Hollywood Tower of Terror! Something about riding it around Halloween is even more fun!
Ride it while you can, because January 2, 2017 will be it's last day. It will be getting a makeover into a Guardians of the Galaxy ride. Hope it's as amazing as Tower of Terror, we sure love this ride.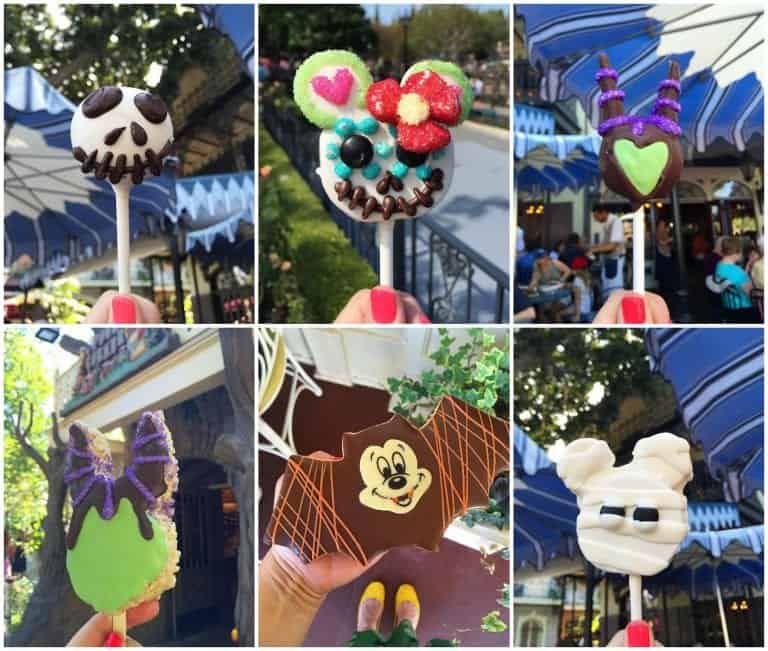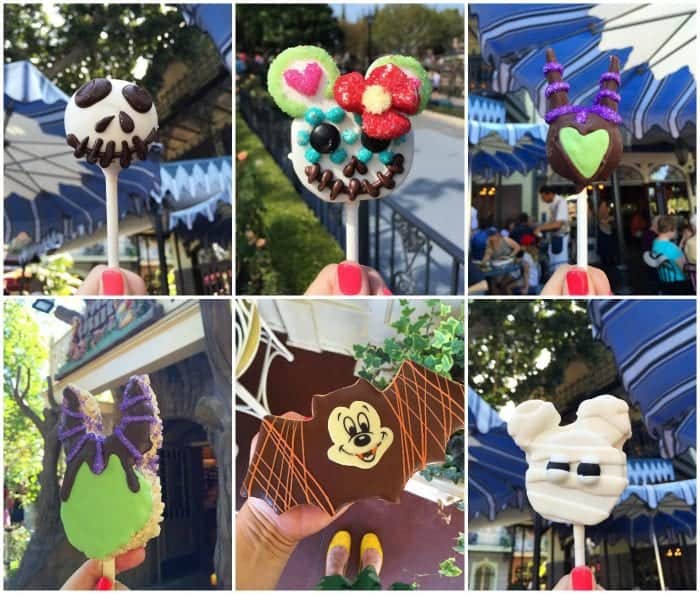 The fun Halloween Time treats!! Note these are treats we got last year, but here's an idea of what you might see at the bakeries! Oh my goodness I love these.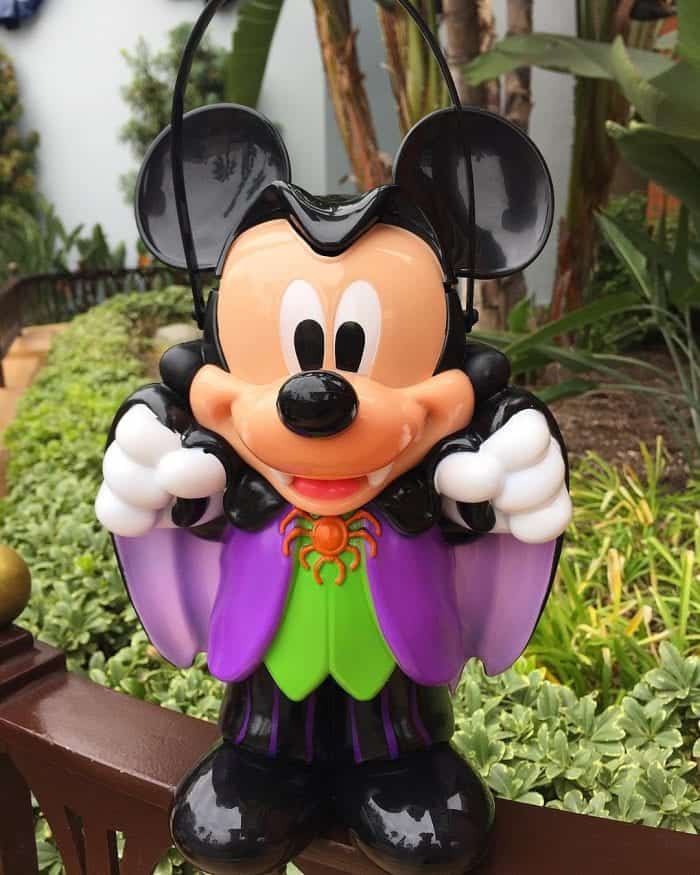 I bet we see Halloween Mickey Popcorn Bucket again this year. What a cutie!! Found him last year at California Adventure at the popcorn cart across from Carthay Circle Restaurant.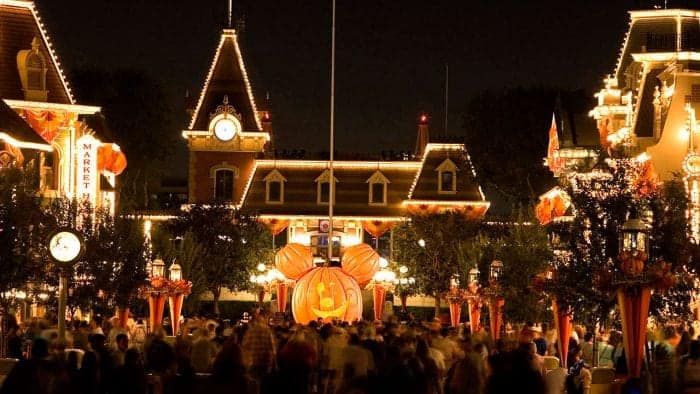 Photo via Disneyland.com
What a fun time of year to hit the parks! Hope this gets you excited for your upcoming trips!
Pin to your favorite Disney Board!