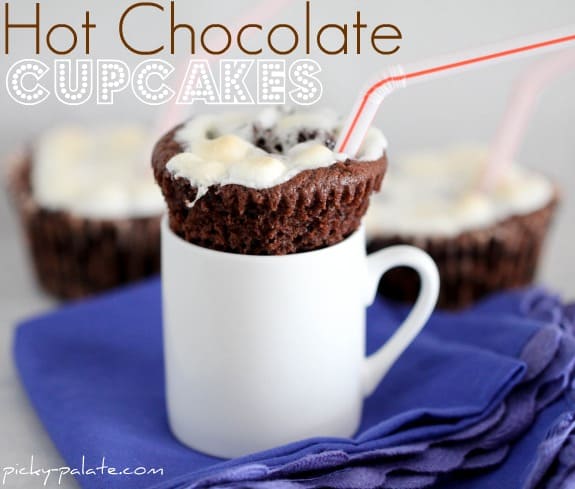 I had so much fun creating this cupcake 🙂 Hot chocolate is the best during the winter so why not add it to your cupcakes?! Talk about a dreamy soft chocolate cupcake with a surprise mint truffle kissed center. These are truly to die for….can't wait for you guys to give these a try. Can you practically taste the toasted marshmallows on top? Mmmm!
Have fun whipping these up with your family. They'll be a huge hit 🙂 Happy baking!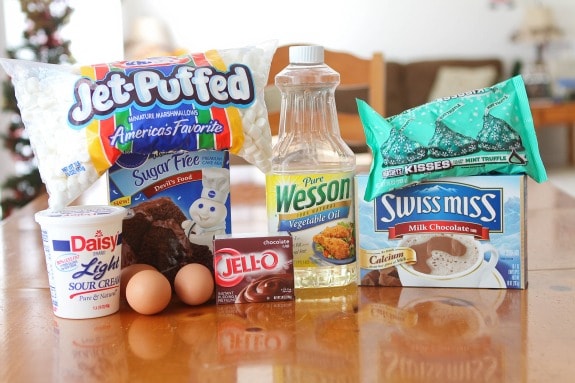 Here's your line up!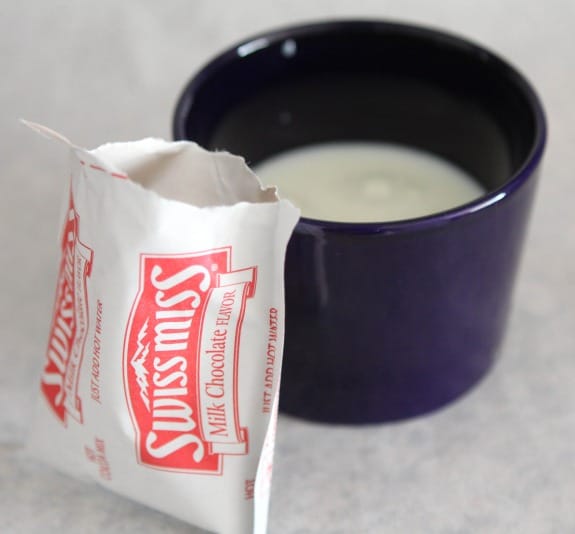 Feel free to use any brand of hot chocolate mix, even your own recipe is A-OK 🙂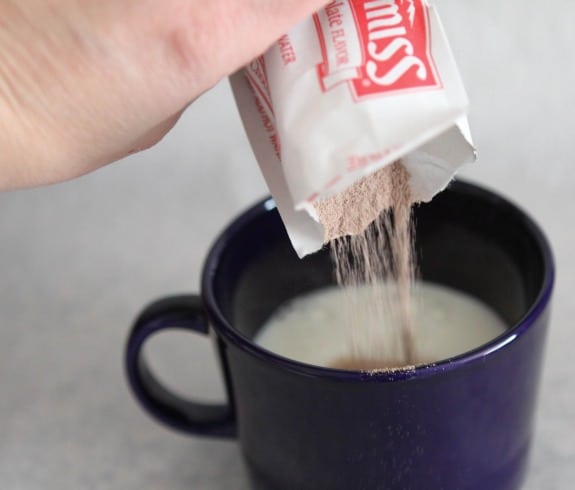 Make a small cup of hot chocolate for the cupcake batter. Just warm milk, not hot!
Pour in!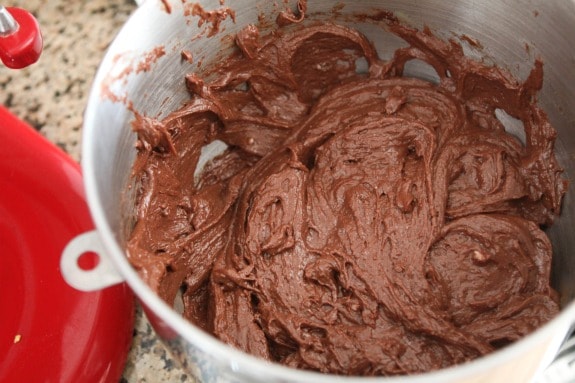 This is some good batter 🙂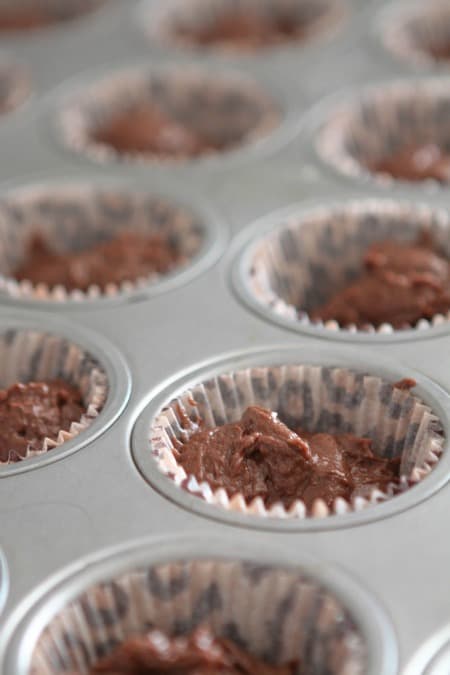 Fill your cupcake liners up….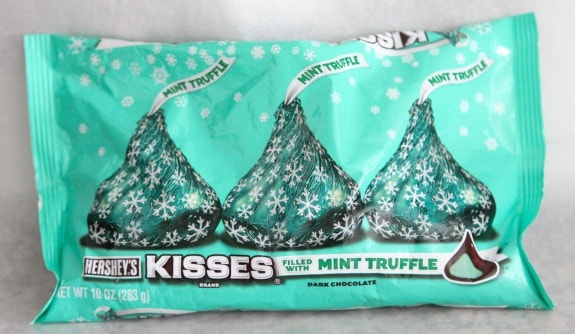 Break out your mint kisses or even the candy cane ones work 🙂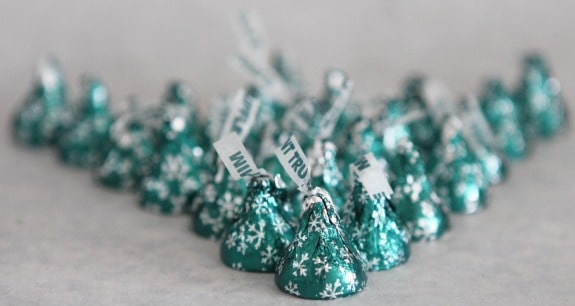 Mmmmm!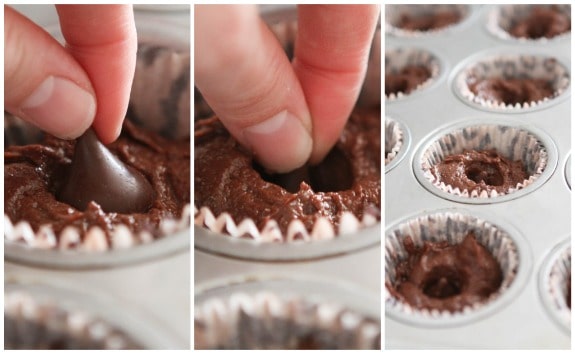 Press a kiss in centers of cupcakes and time to bake.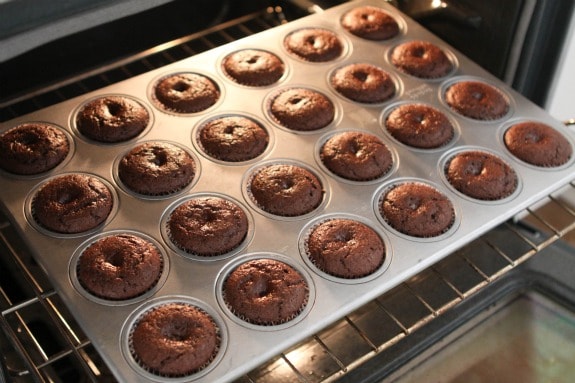 Pretty!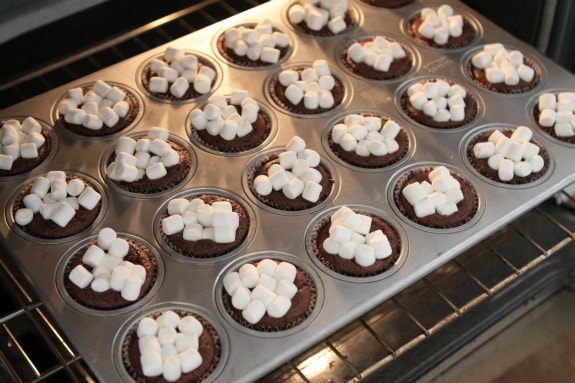 Top with marshmallows and bake some more.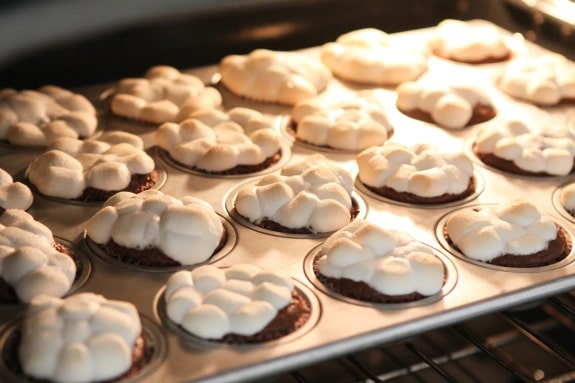 Until they look like this 🙂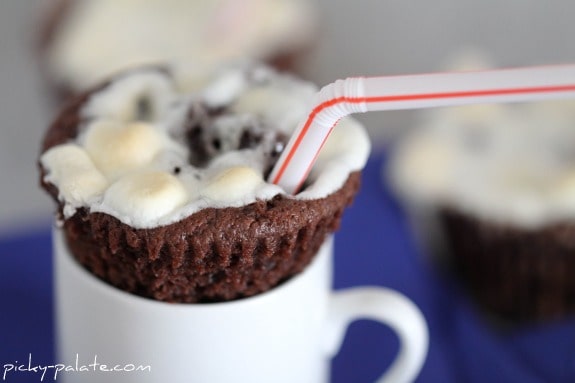 Stick a trimmed straw inside for a little decoration and time to EAT!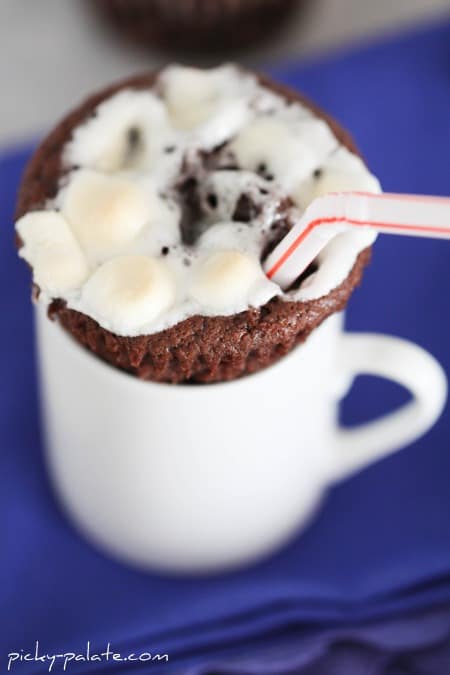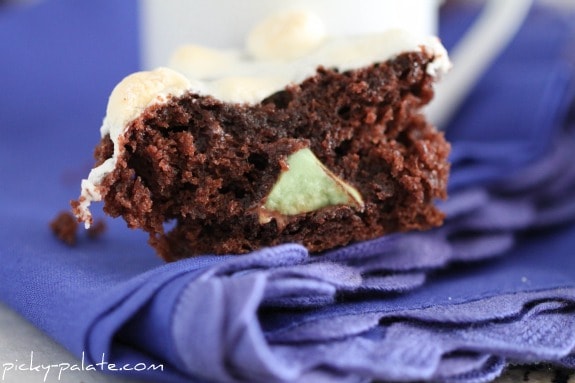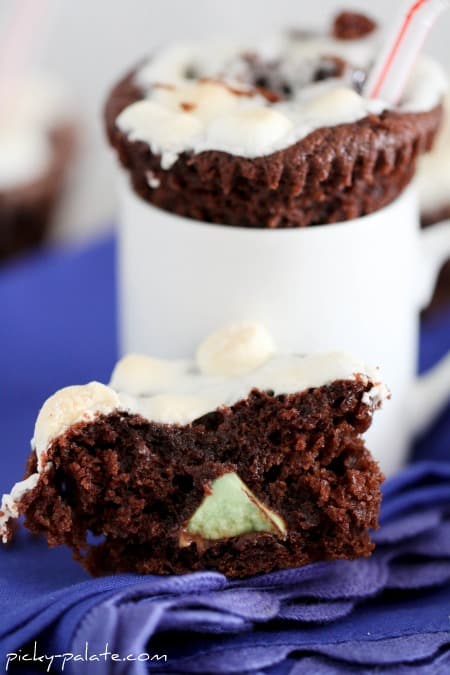 [ziplist]
Hot Chocolate Cupcakes With Mint Kissed Centers
1 Devils Food Cake Mix
4 eggs
1/2 Cup vegetable oil
1 small box instant chocolate pudding mix
1 Cup sour cream
3/4 Cup warm milk mixed with 1 packet hot chocolate mix
24 mint truffle kisses (or the Candy Cane ones work great too)
3-4 Cups mini marshmallows
1. Preheat oven to 350 degrees F. Place cake mix, eggs, oil, pudding mix, sour cream and mixed hot chocolate into a stand mixer on medium speed. Mix until well combined, about 1 1/2 minutes. Scoop into 24 paper lined muffin tins about 3/4 full. Place a mint truffle kiss into center of each cupcake pressing to bottom. Bake for 18 minutes, remove and top with marshmallow. Return back to oven and bake for an additional 5 minutes or until marshmallows are puffed and just starting to brown. Remove and let cool. You can place a cut straw into each cupcake if desired to decorate.
24 cupcakes
____________________________________
Hope you enjoy! Have a great rest of your week!!