Ever wonder how to brown butter? I've got step by step photos to help you through each step of browning butter! Makes some of the BEST brown butter cookie recipes. This is a skill you'll be glad you mastered!
Brown Butter
I'm here to take the mystery of how to brown butter. It really is simple with a few good tips and tricks! You can use brown butter in cookies, sauces and more! My current favorite is making THESE brown butter cookies. Let's take a look at the steps to making brown butter.
Be sure to follow Picky Palate on Instagram for sneak peeks of what's coming next to the blog!
How To Brown Butter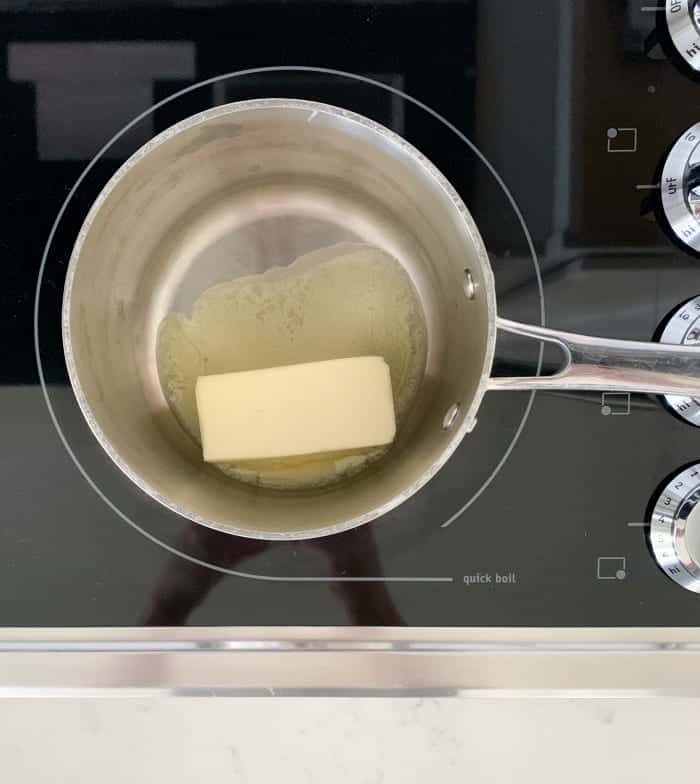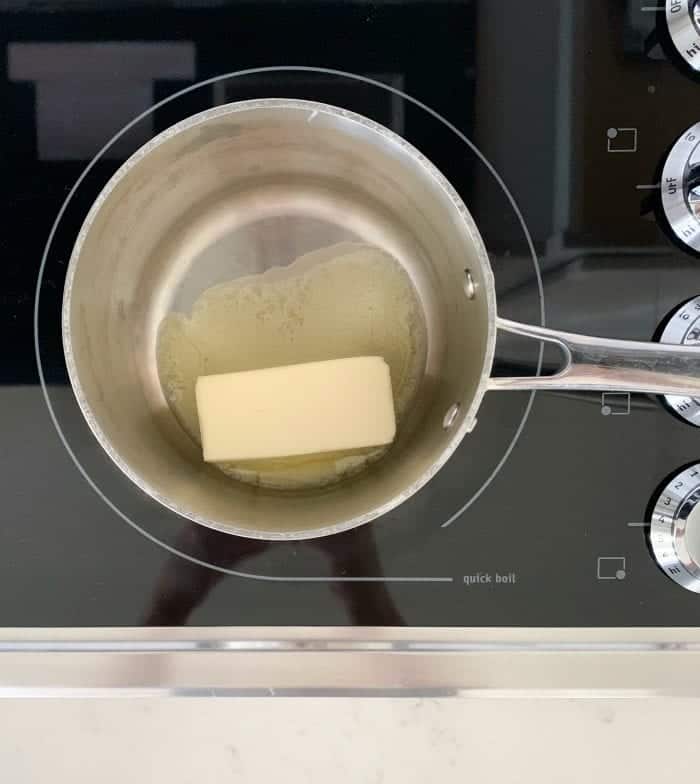 Start by placing your stick of butter into a small saucepan over medium-low heat. Swirl pan and melt butter.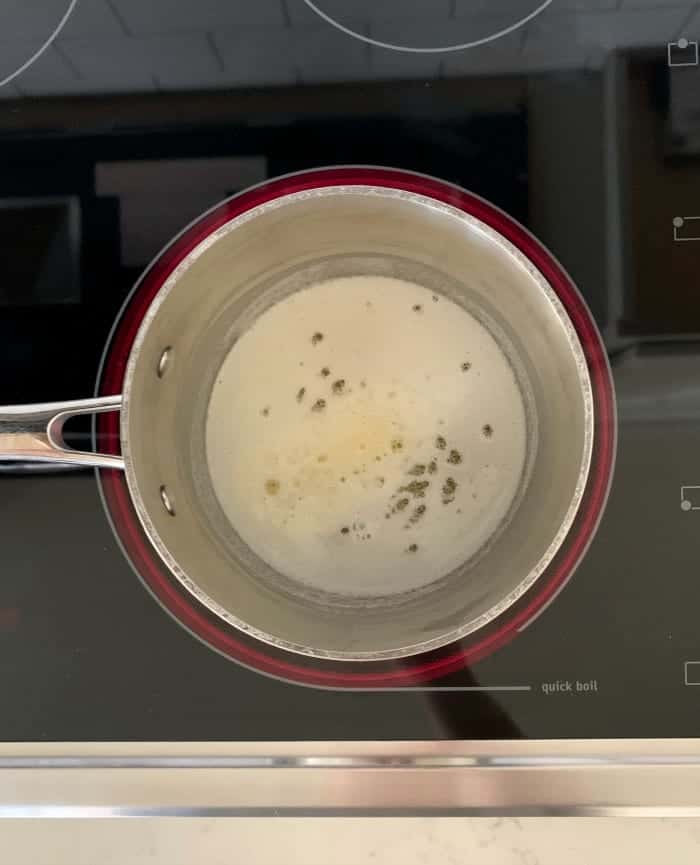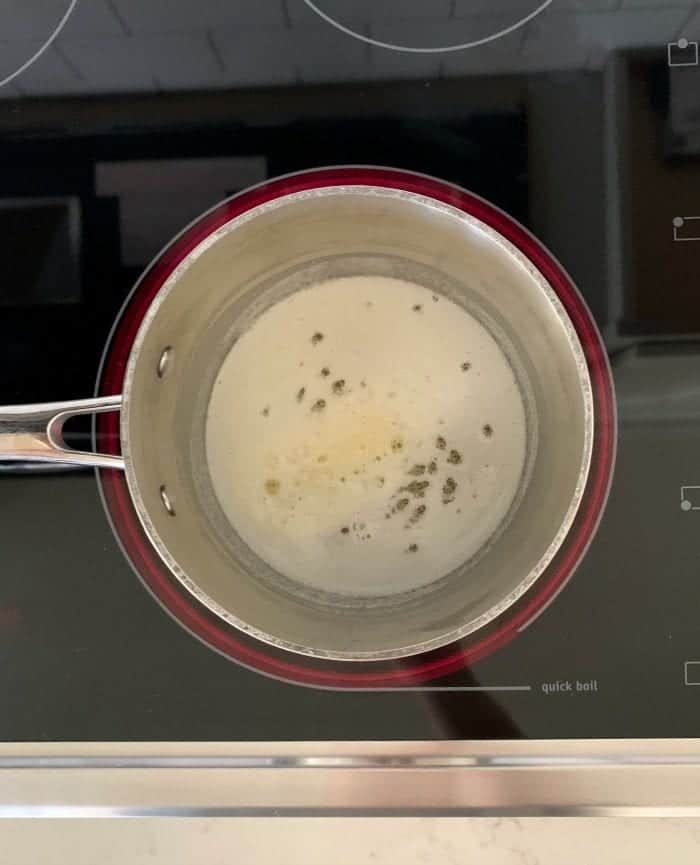 After a minute or so goes by you'll notice the butter will bubble/boil. This is exactly what you want to happen. Give the saucepan another gently swirl.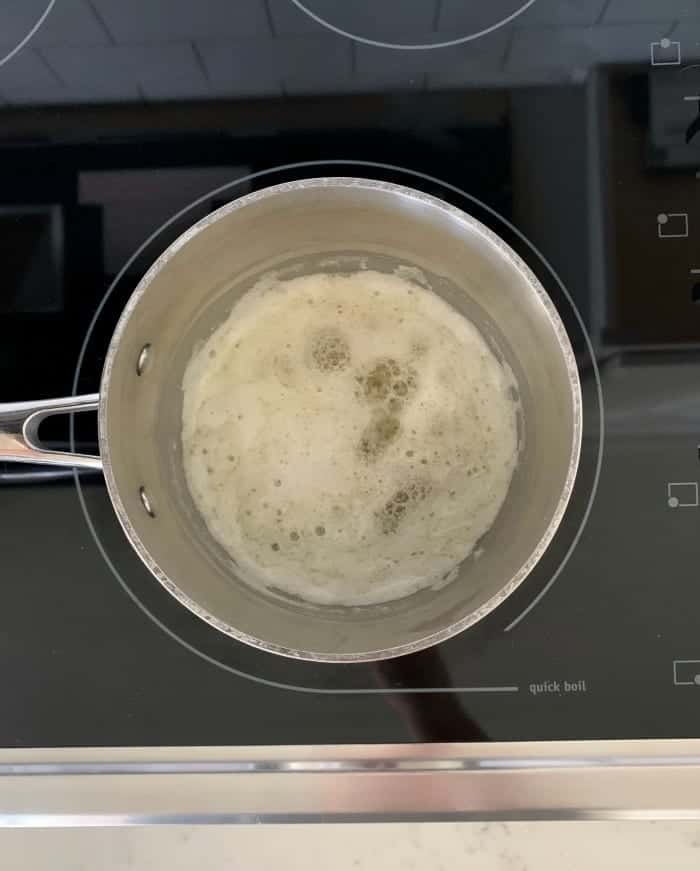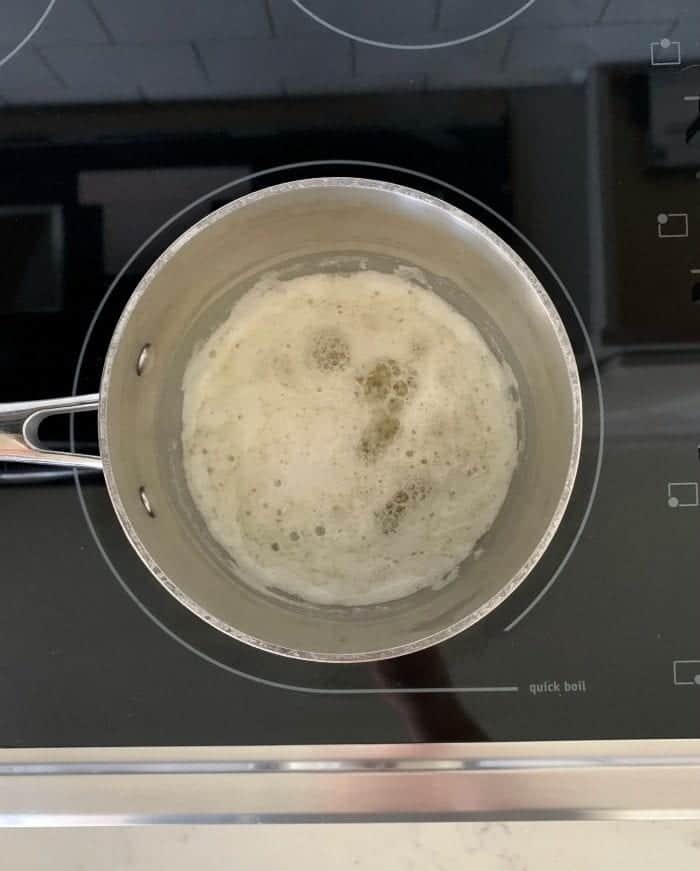 The butter will foam and bubble some more. This takes another couple minutes. Swirl the pan and keep an eye on the bubbling.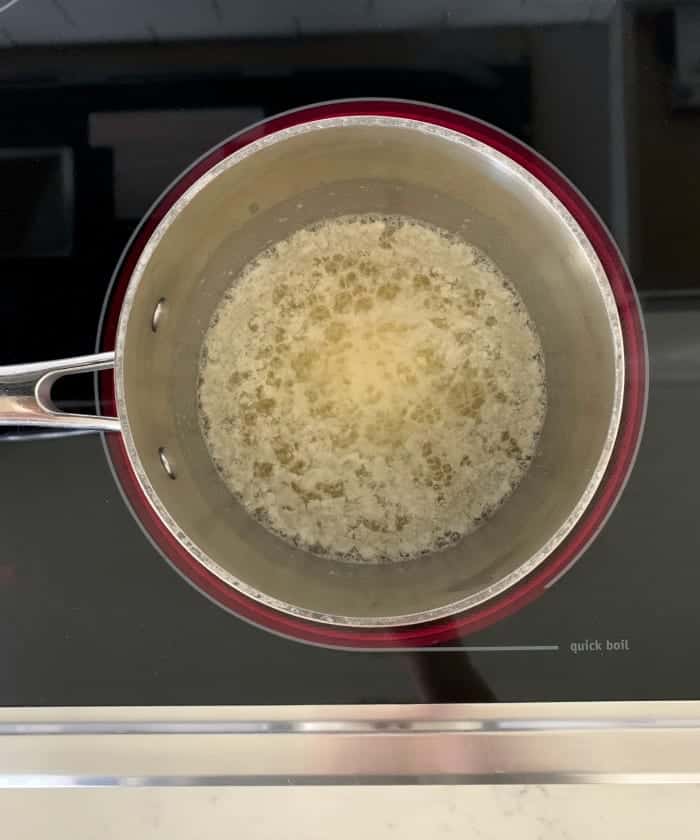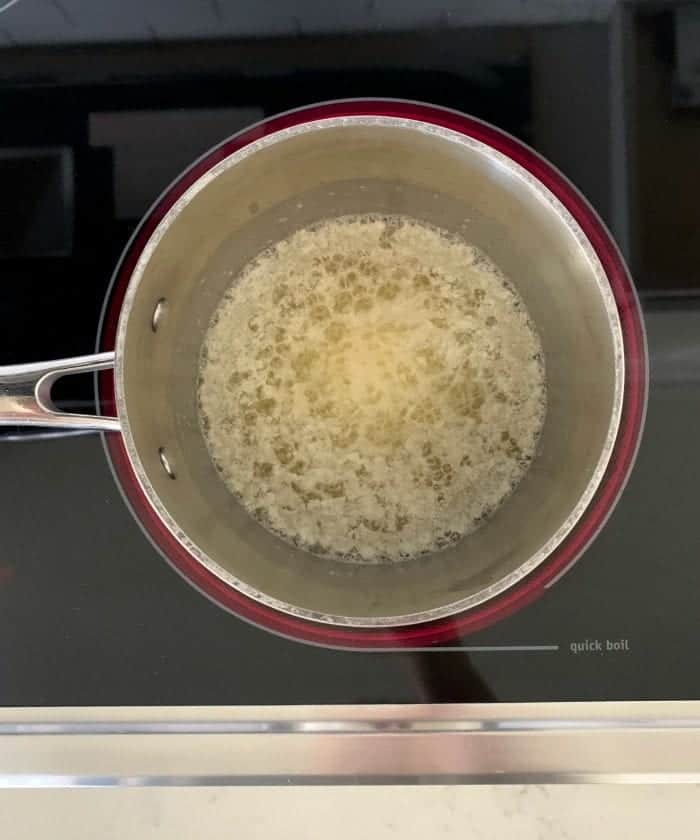 You'll notice the bubbling will get more intense, you're getting closer! Totally normal if close to 3-5 minutes have gone by at this stage.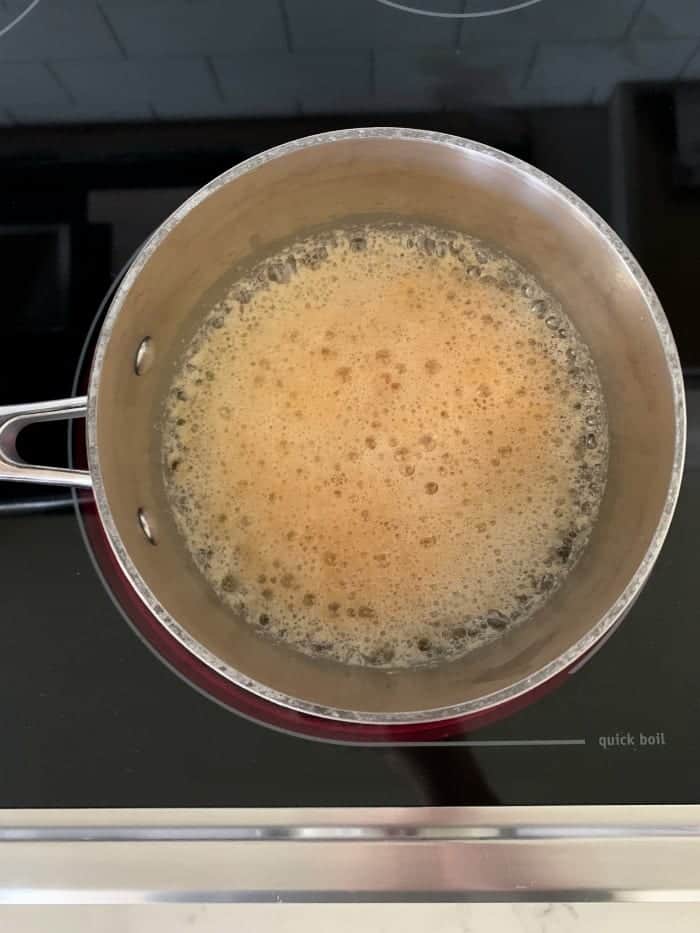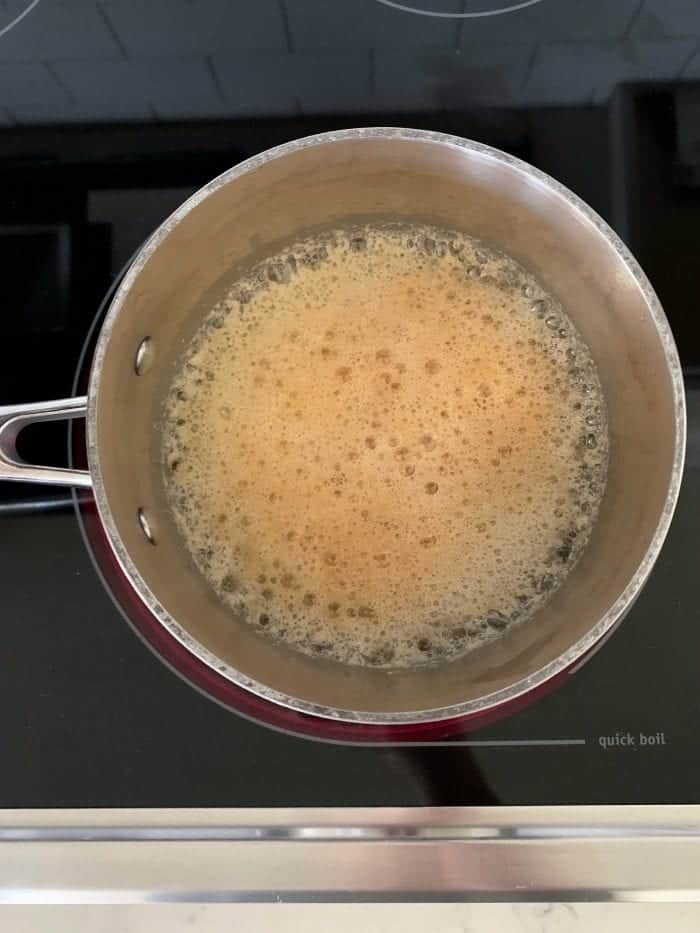 Just when you are wondering when the butter will brown, you'll notice the bubbles start to turn golden brown. You are very close now. Swirl pan and watch for brown bits that start to form in the pan. This is GOOD. You want the brown bits.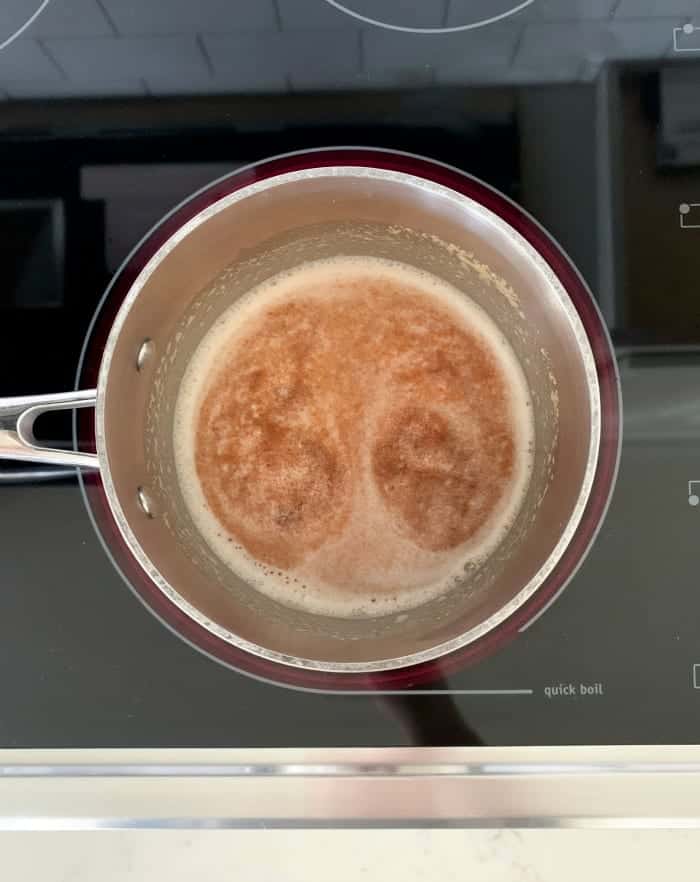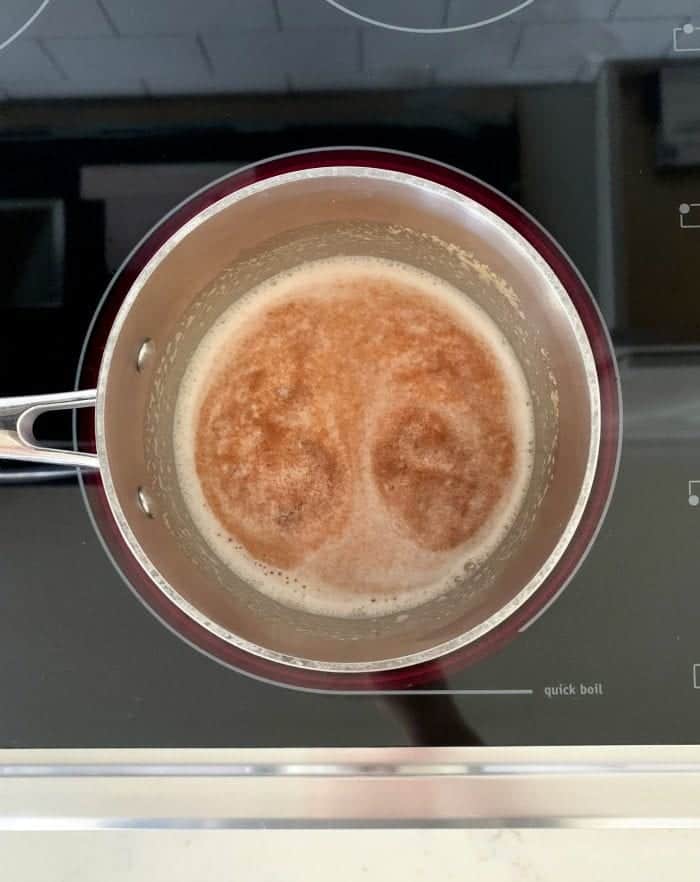 Jackpot! As you swirl your pan, you'll notice a nice nutty aroma and the butter has turned deep golden brown with plenty of visible brown bits. You are all set! Depending on the strength of your stovetop heat, this can take 5-12 minutes to get to this stage.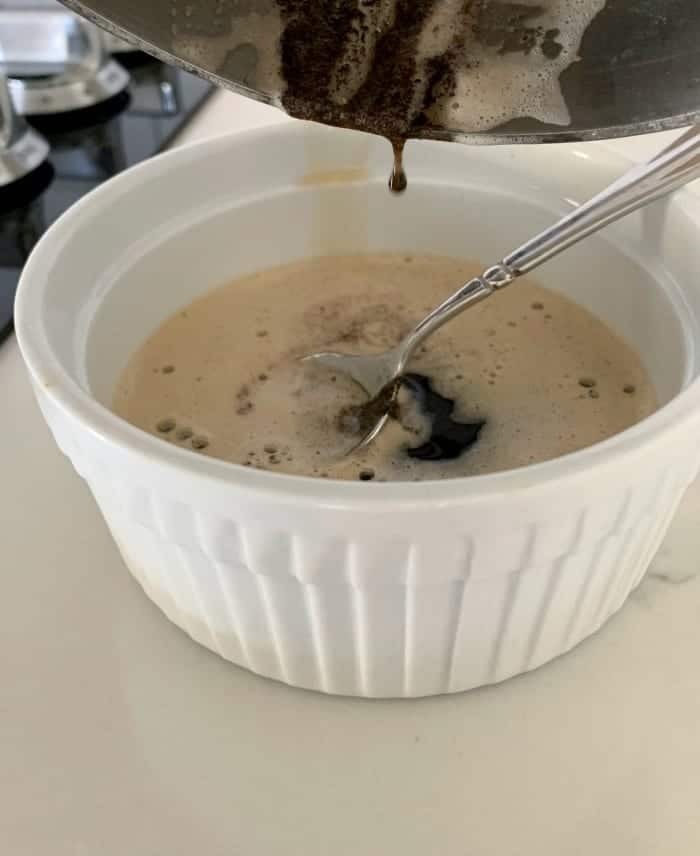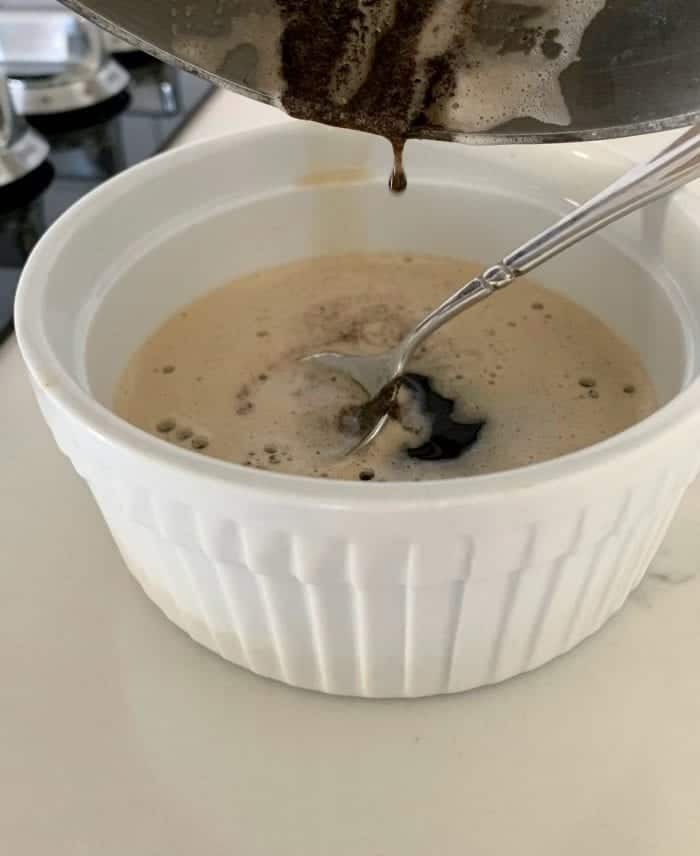 Transfer your brown butter to a heat proof bowl, making sure to spoon out all of those brown bits. Those brown bits have tons of flavor you won't want to miss out on. Let cool for 15 minutes before using in cookie recipes.
Tips For Brown Butter
*Note that once the butter starts browning, it browns quick! Don't step away at this point, it burns if you let it brown even a minute too long.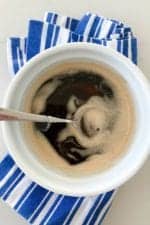 How To Brown Butter
Ever wonder how to brown butter? Here's how to do it step-by-step. Use it in baking, for pasta, and so much more!
Print
Pin
Instructions
Place butter in small saucepan over medium-low heat. Swirl and melt completely. Butter will boil. Continue to swirl and cook until butter turns golden brown and brown bits start forming on bottom of pan. Once butter has a nutty scent and is deep golden brown, remove from heat and transfer to a heat proof bowl. Make sure you spoon out all little black bits from the saucepan. Let brown butter cool at least 15 minutes before using in a cookie recipe.
Nutrition
Calories:
67
kcal
|
Carbohydrates:
1
g
|
Protein:
1
g
|
Fat:
8
g
|
Saturated Fat:
5
g
|
Polyunsaturated Fat:
1
g
|
Monounsaturated Fat:
2
g
|
Trans Fat:
1
g
|
Cholesterol:
20
mg
|
Sodium:
60
mg
|
Potassium:
2
mg
|
Sugar:
1
g
|
Vitamin A:
233
IU
|
Calcium:
2
mg
|
Iron:
1
mg
Keywords:
brown butter, brown butter recipe, browned butter
Pin How To Brown Butter