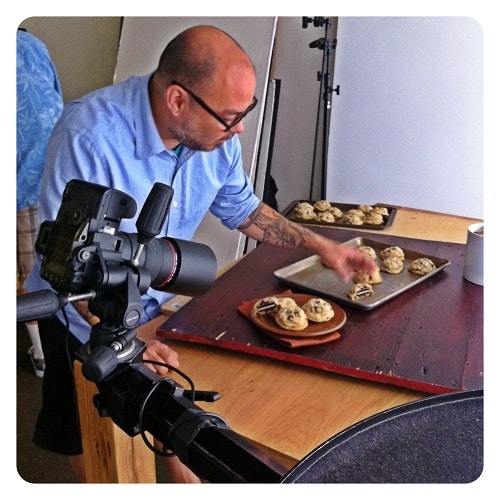 There are moments in my life where I have to step back for a moment and realize how incredibly blessed I am. Last week was one of those moments. I had the privilege of watching Matt Armendariz and Adam Pearson photograph and style some of the recipes in my upcoming cookbook. It was too fun to spend the week at their Long Beach studio and watch them work magic with my recipes. I LOVE this first photo of Matt prepping my Oreo Stuffed Chocolate Chip Cookies (that Gaby Dalkin baked perfectly).
I snapped these photos with my iPhone so I wouldn't forget the amazing time I had watching my recipes come to life through Adam's impecable styling and Matt's amazing camera. Hope you enjoy an inside peek at the Picky Palate Cookbook Shoot last week 🙂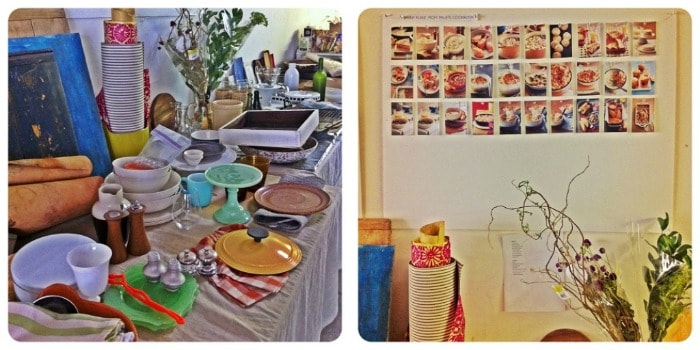 Here you have a glimpse of the prop table (left) that was set for the recipes and the photo board (right) where each shot was pinned up. One of the highlights of my week was getting to chat with Matt, Adam and their great staff. There is a story behind each and every prop. Some where bought in flea markets from France, some from ebay, and others from different parts of the country. LOVED the stories behind each piece 🙂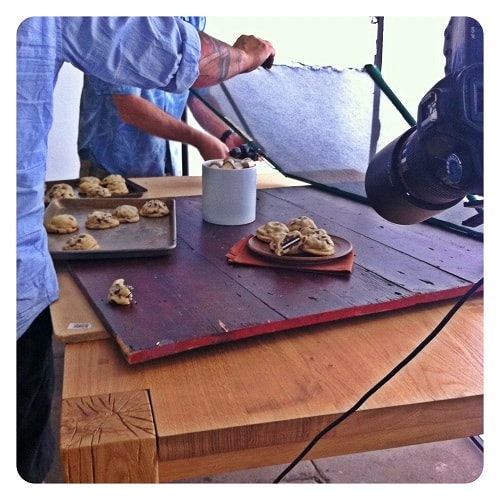 Here are my fun Oreo Stuffed Cookies getting beautified and photographed. I love this shot and that old wooden board!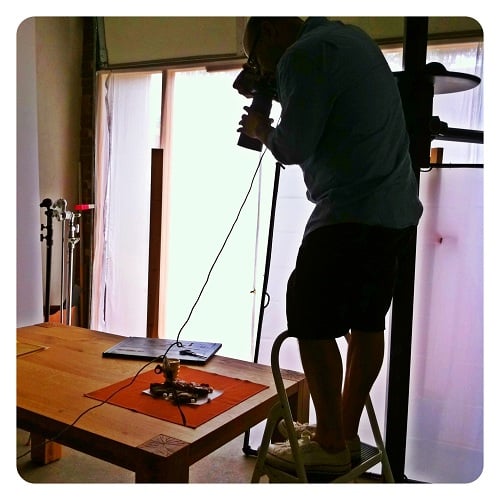 Matt, hard at work shooting some fabulous brownies 🙂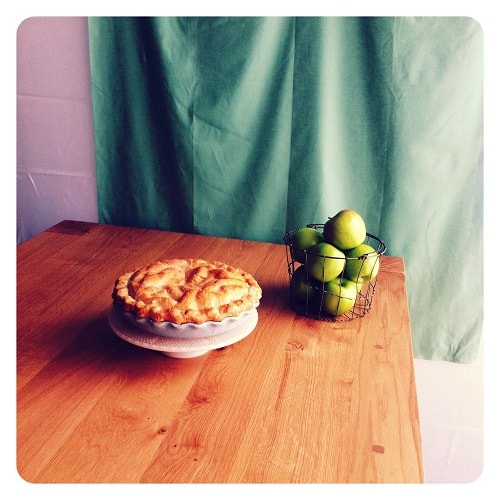 There sits my homemade apple pie with the most perfect crust prepared by Adam. The finished shot was stunning.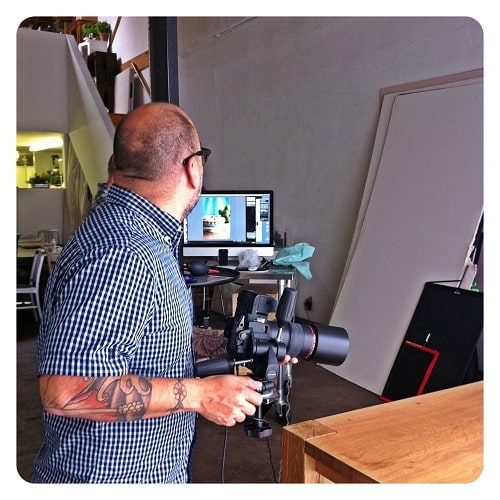 Matt checking out the image on the computer. Love.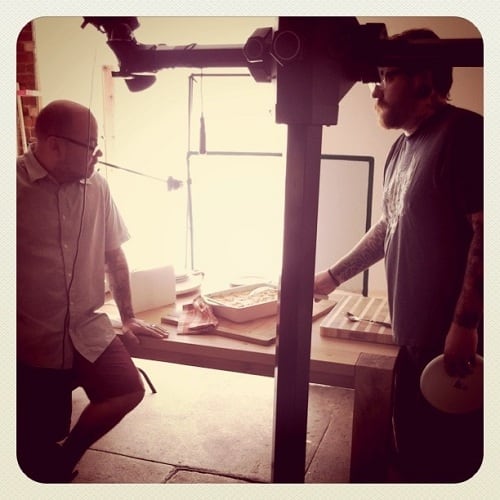 Matt and Adam discussing options for my chicken taco bake….that I love 🙂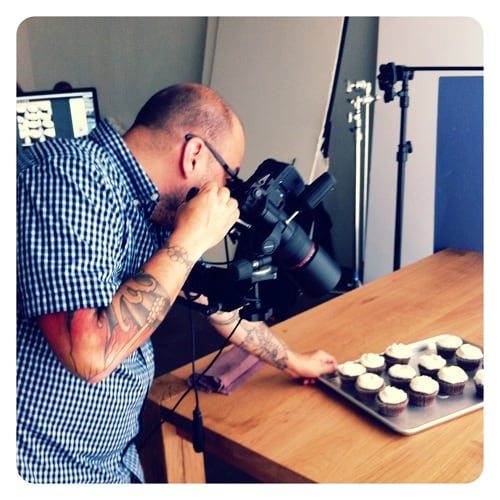 My favorite homemade chocolate cupcakes getting photographed 🙂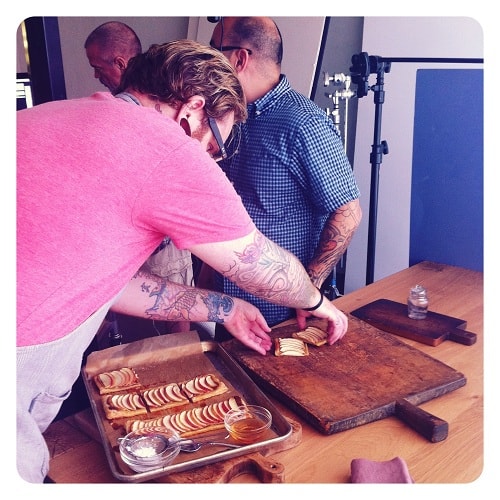 My honeyed apple peanut butter tart was so photogenic, just wait until you see this final shot!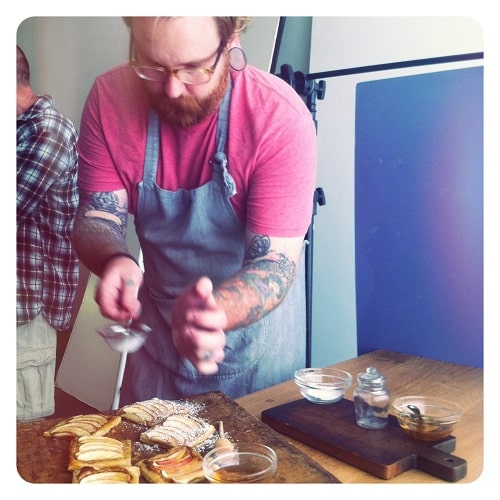 Adam dusting powdered sugar while we were rocking out to 80's hits on our last day of shooting. These guys are so unbelievably talented. I will never forget the fun times we had last week.
Hope you enjoyed this sneak peek!