These Micky Mouse Chocolate Covered Oreo Pops make the sweetest gifts to your Disney-loving family and friends! They're perfect for parties or any other occasions.
I'm having so much fun bringing Disney magic into your kitchens! These Micky Mouse Chocolate Covered Oreos bring a smile to everyone and let me tell you they are a breeze to make! My Mickey Mouse Sugar Cookies are another option you'll love!
Don't forget to follow Disney Hungry on Instagram for all of the BEST eats and insider tips for visiting Disneyland Resort!
How To Make Mickey Mouse Chocolate Covered Oreos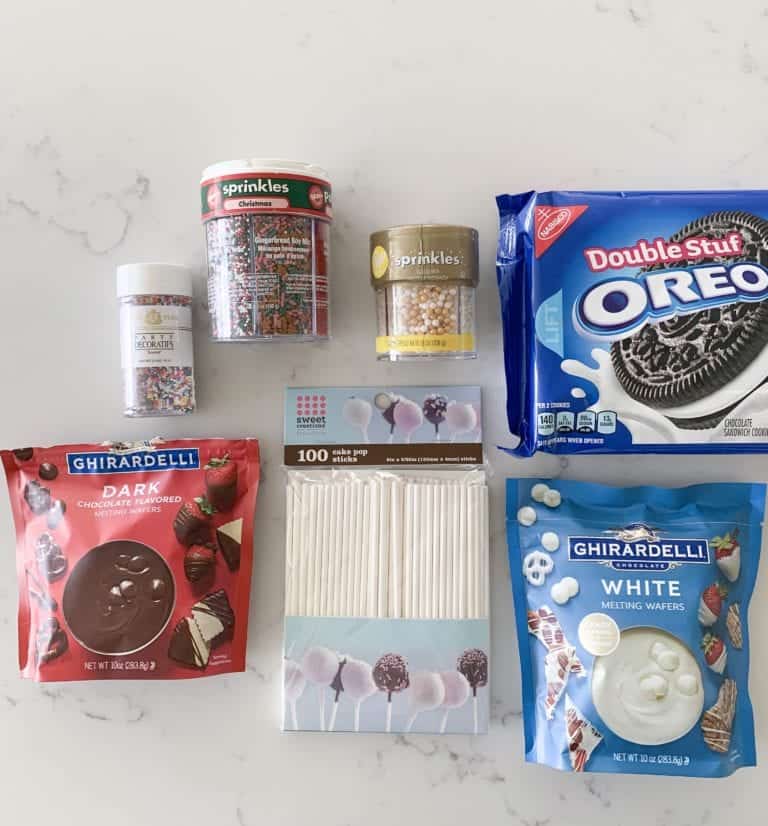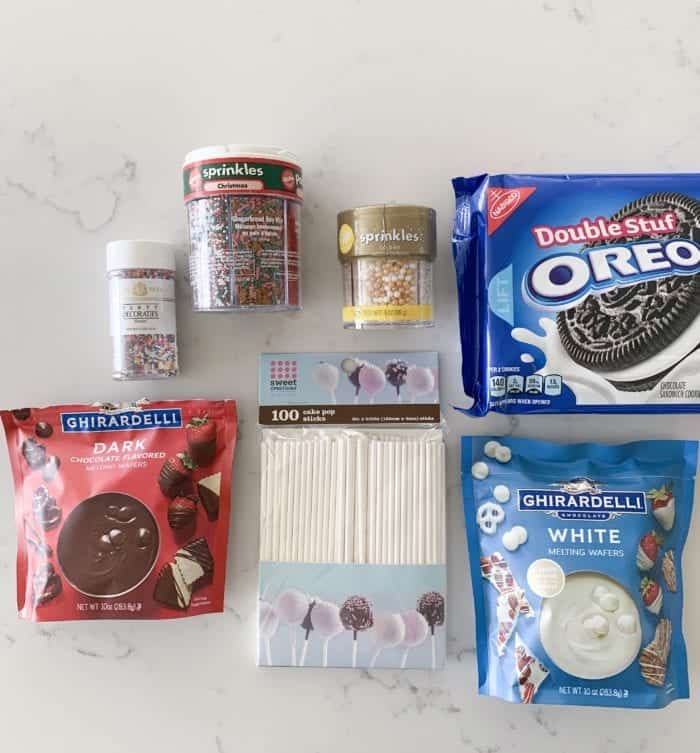 These are my favorite ingredients to make homemade chocolate covered Oreos. Ghirardelli has the best melting wafers. Find them in the baking section of most grocery stores, otherwise Amazon ships nice and quick. Use any of your colorful sprinkles you have on hand and you'll need some cake pop sticks. Please NOTE: For this recipe you have to use either Double Stuf or Mega Stuf OREO Cookies. The regular ones will crack when trying to attach the EARS and cake pop stick.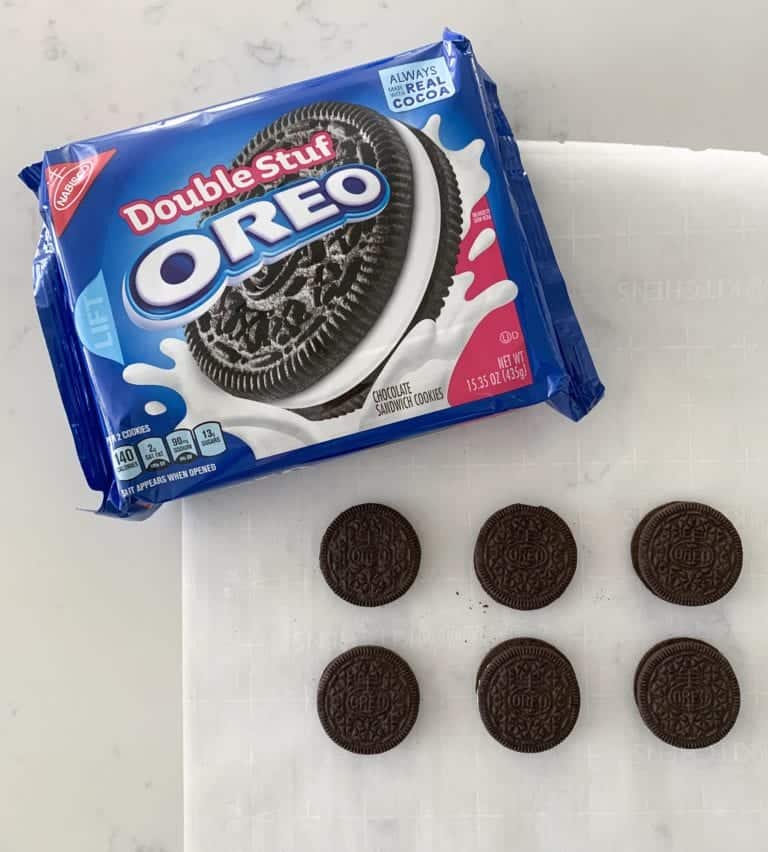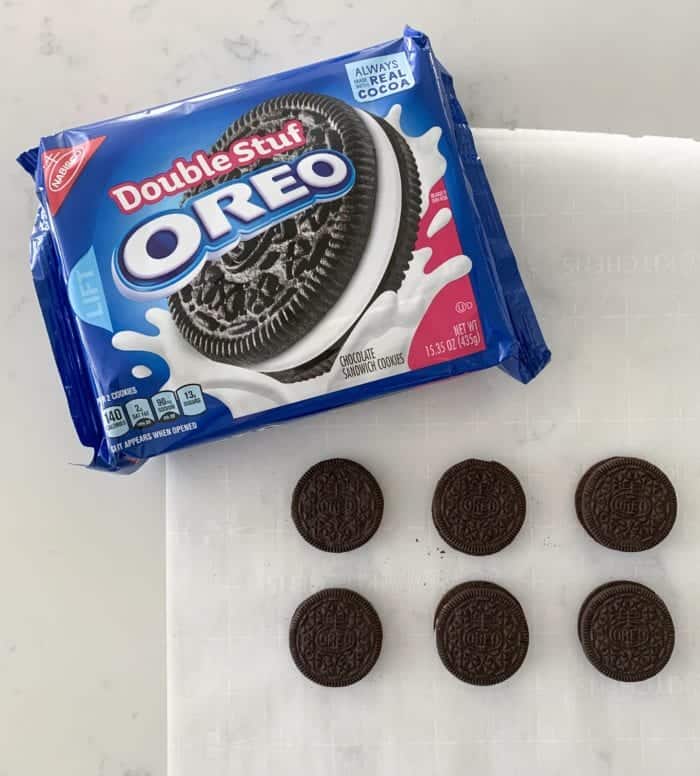 Arrange your Double Stuf or Mega Stuf OREO Cookies onto some parchment paper.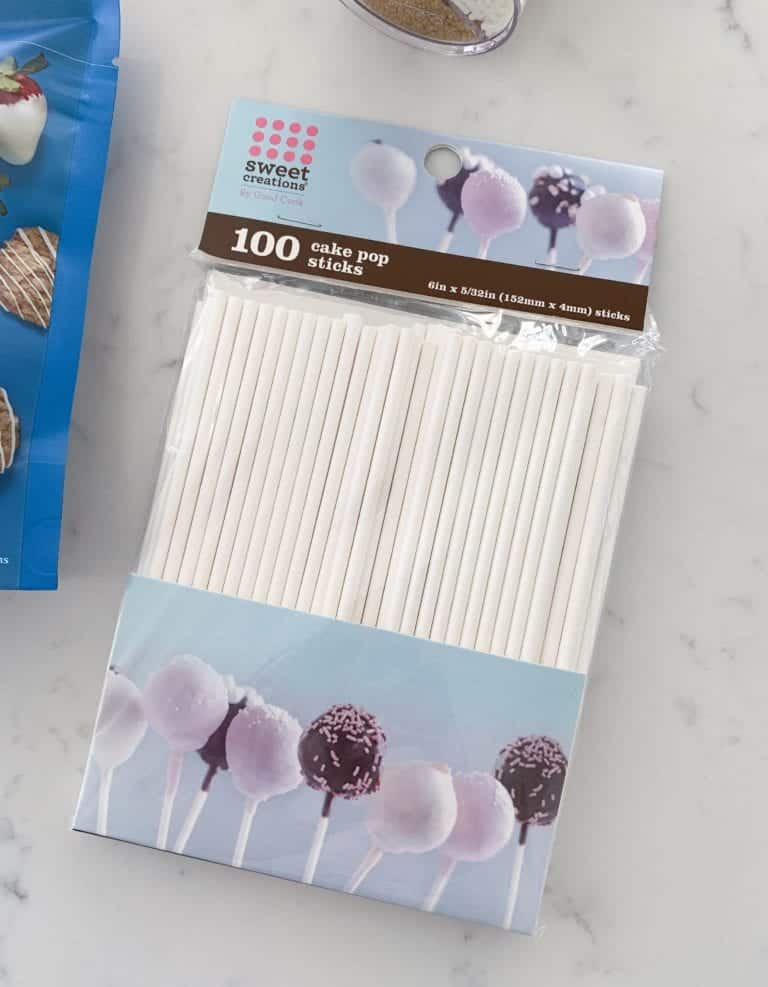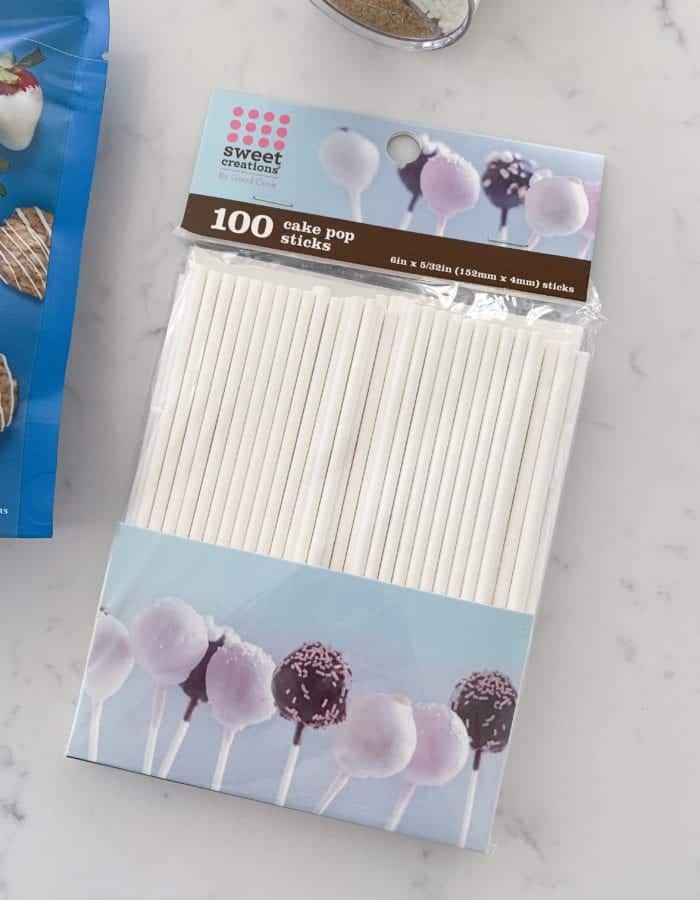 Find cake pop sticks at your craft stores or even your grocery stores. My local Fry's Marketplace carried these. Again, Amazon is always my backup 🙂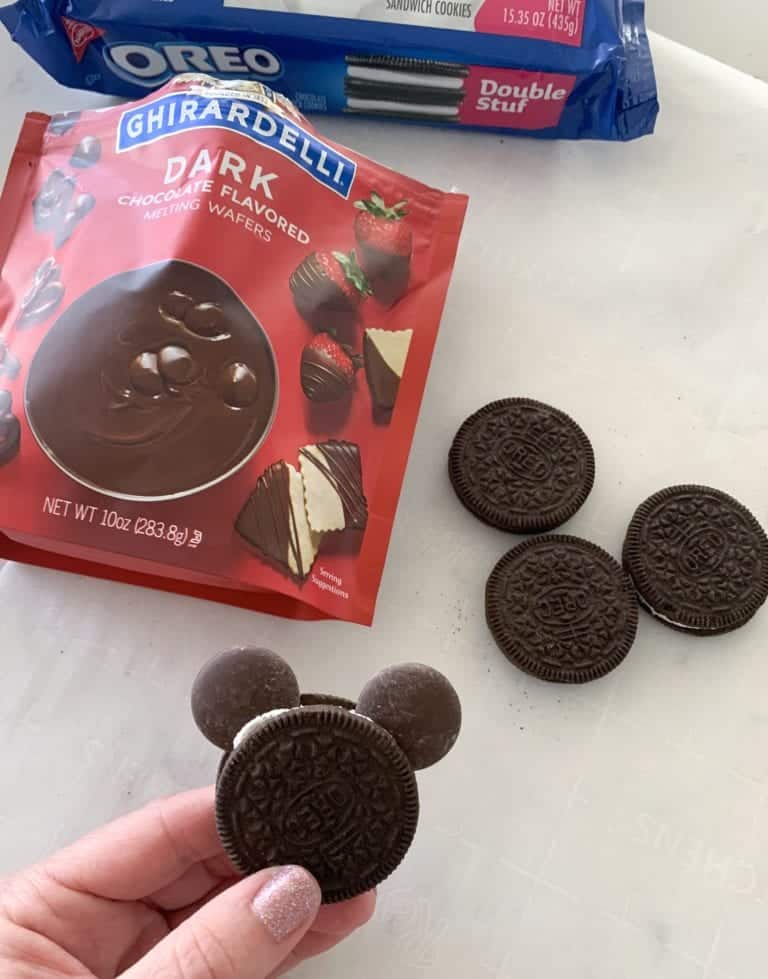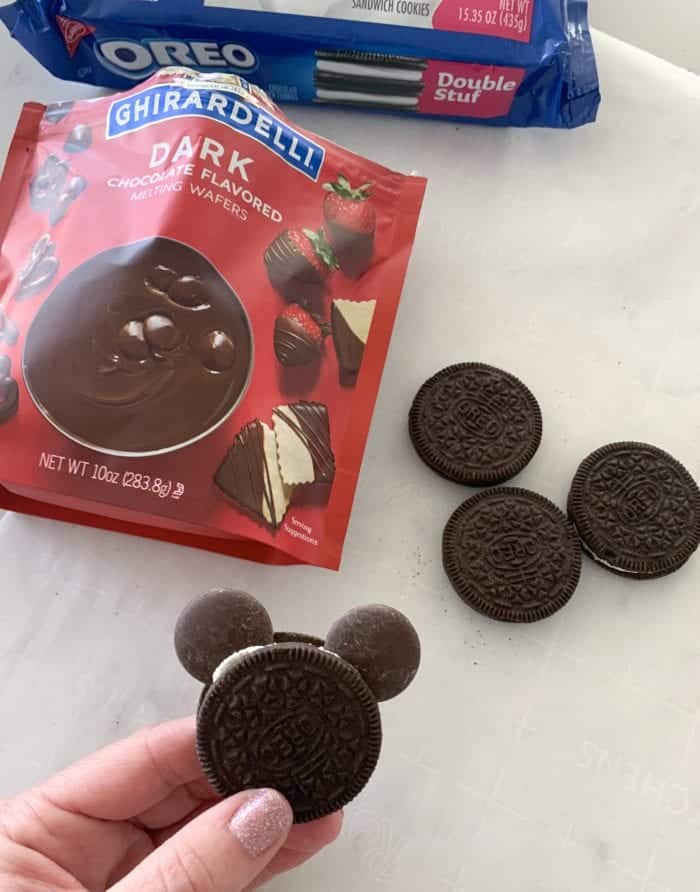 Start by gently pressing two chocolate wafers into the OREO cream as shown in photo. Just be careful to not press too hard as the cookies will crack.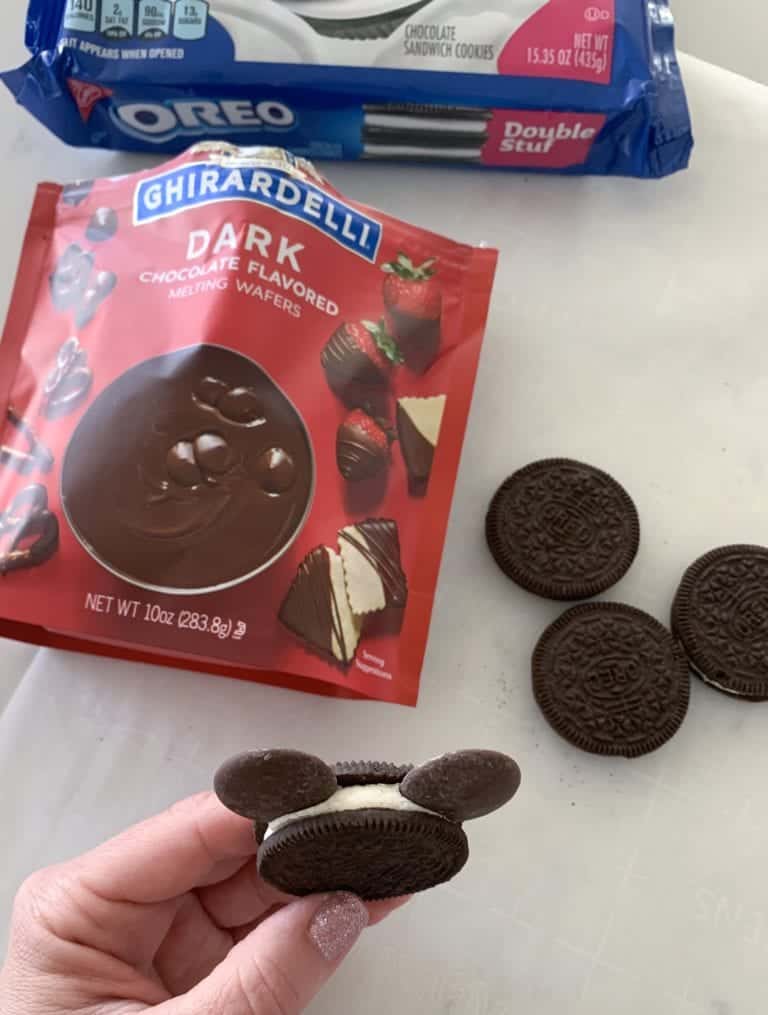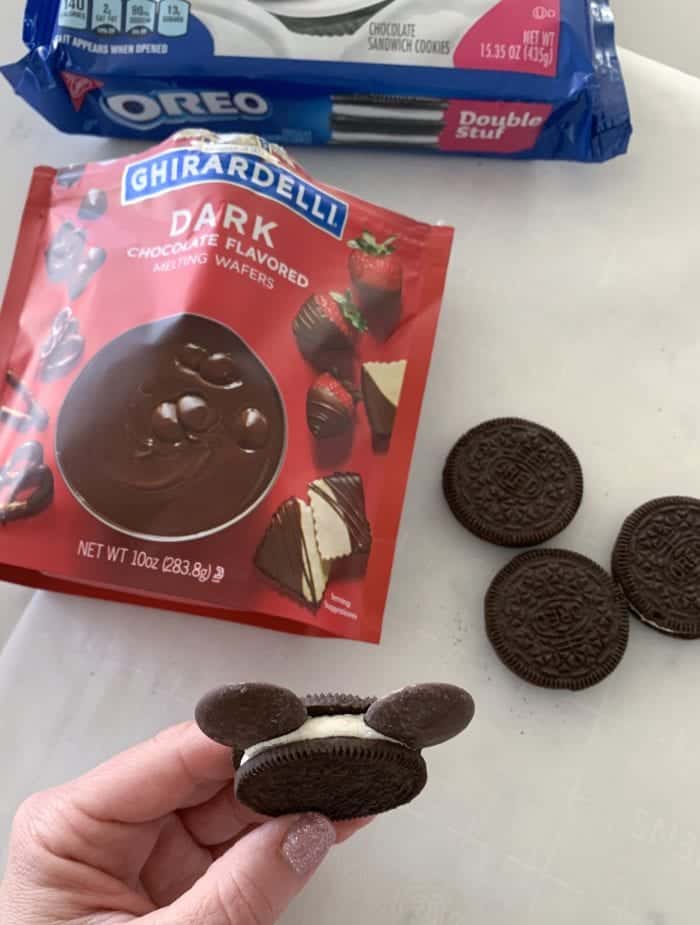 A top view for your reference.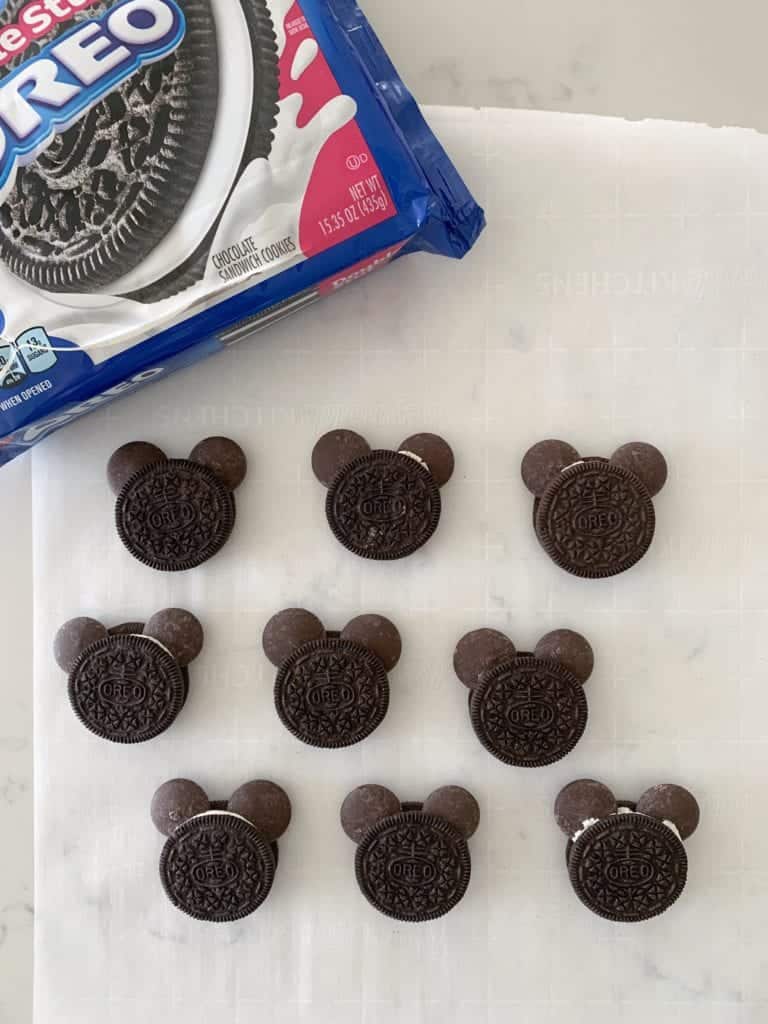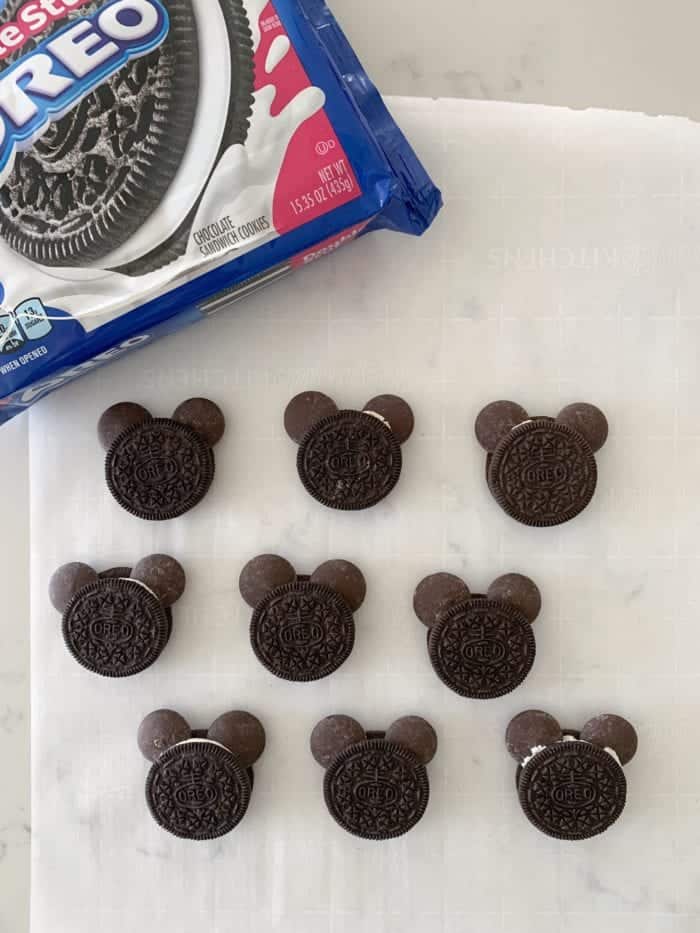 I like to do all of the EARS first, then the sticks.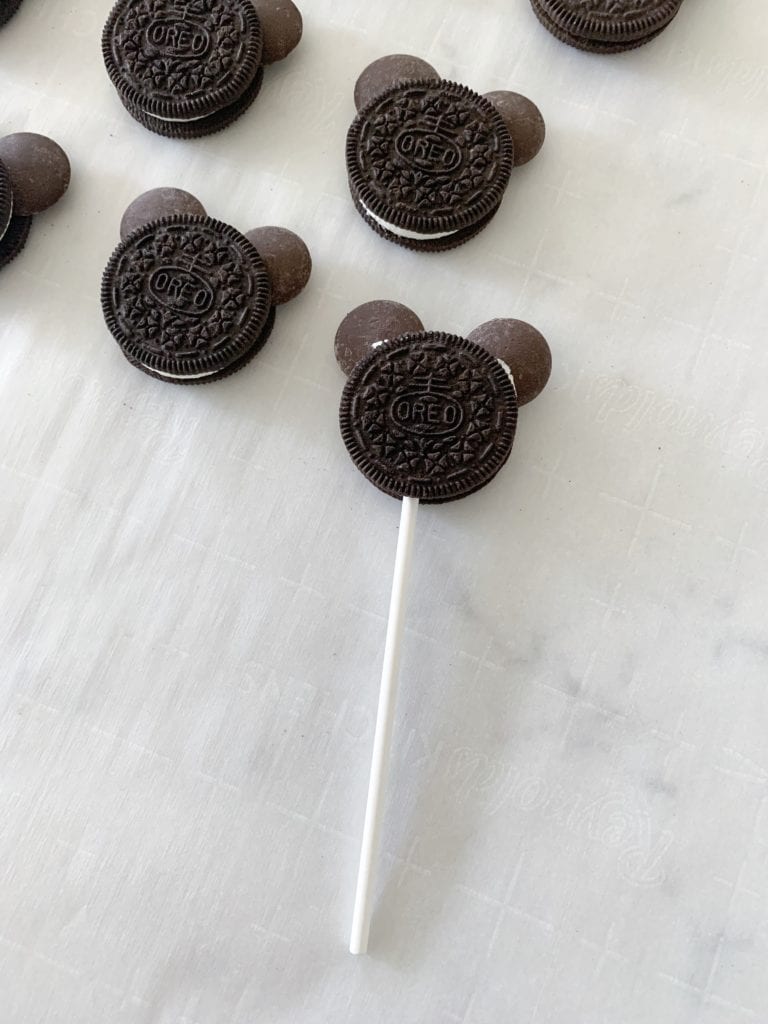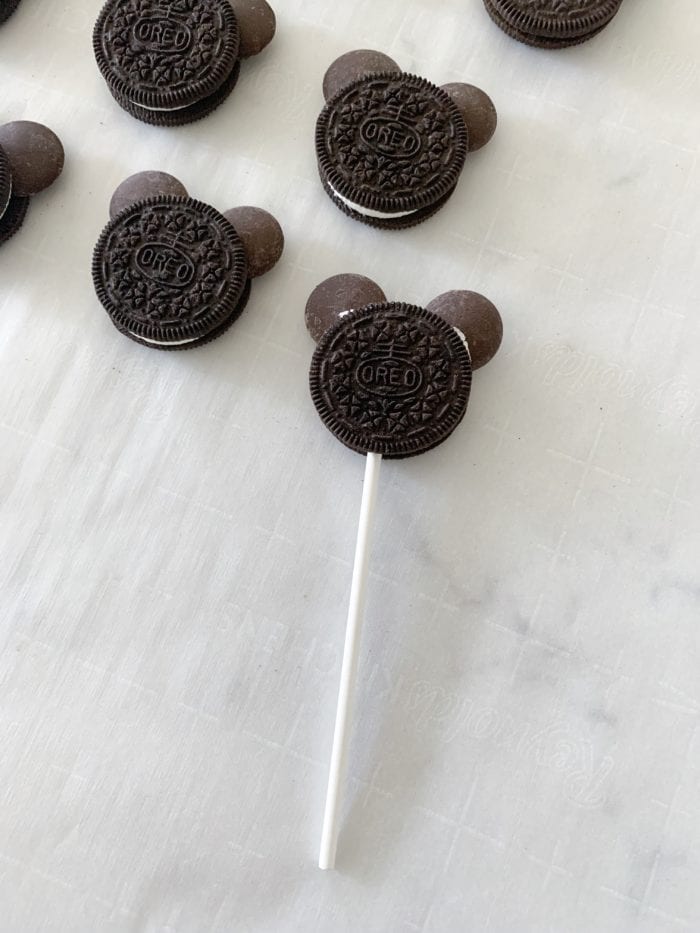 Take your cakepop stick and gently twist it into the OREO cream. Again, if you just push the stick into the cream, the cookies crack. Take it nice and easy, you'll get no cracking by twisting.
What's The Best Dipping Chocolate?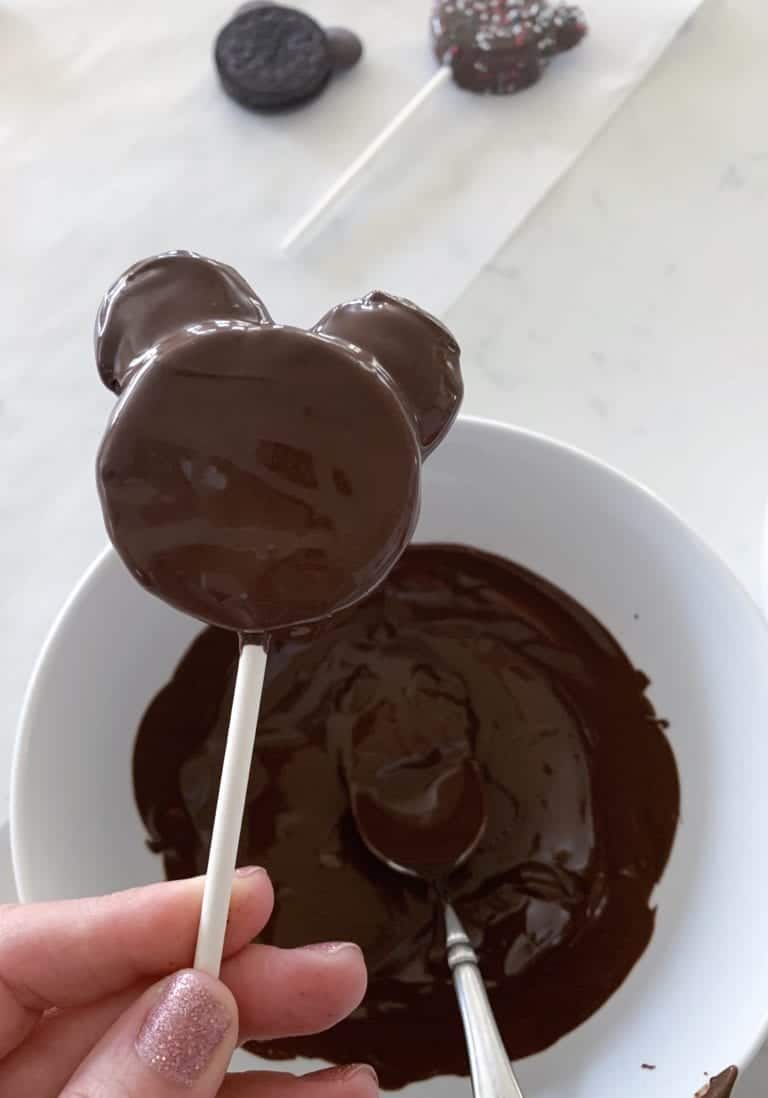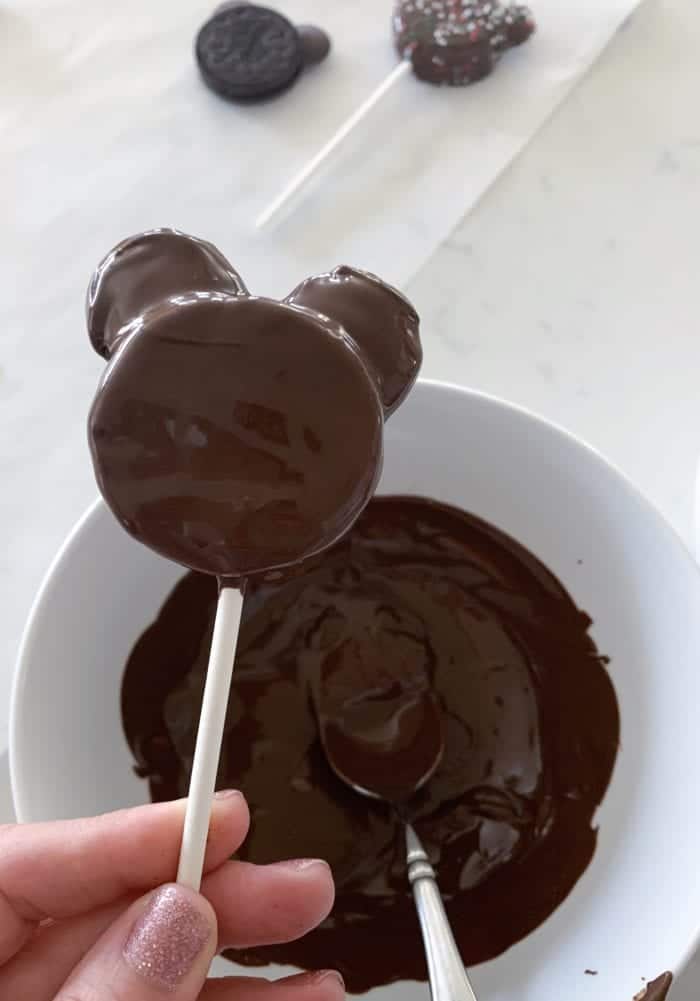 Ghirardelli Chocolate Melting Wafers are my favorite for dipping chocolate. No need for a double boiler set up, just a heat-proof bowl and microwave.
When you've melted your chocolate, use a spoon, to spoon chocolate over all sides and EARS of OREO Pop. This way you don't get too much excess chocolate. You have a little more control when you spoon it over.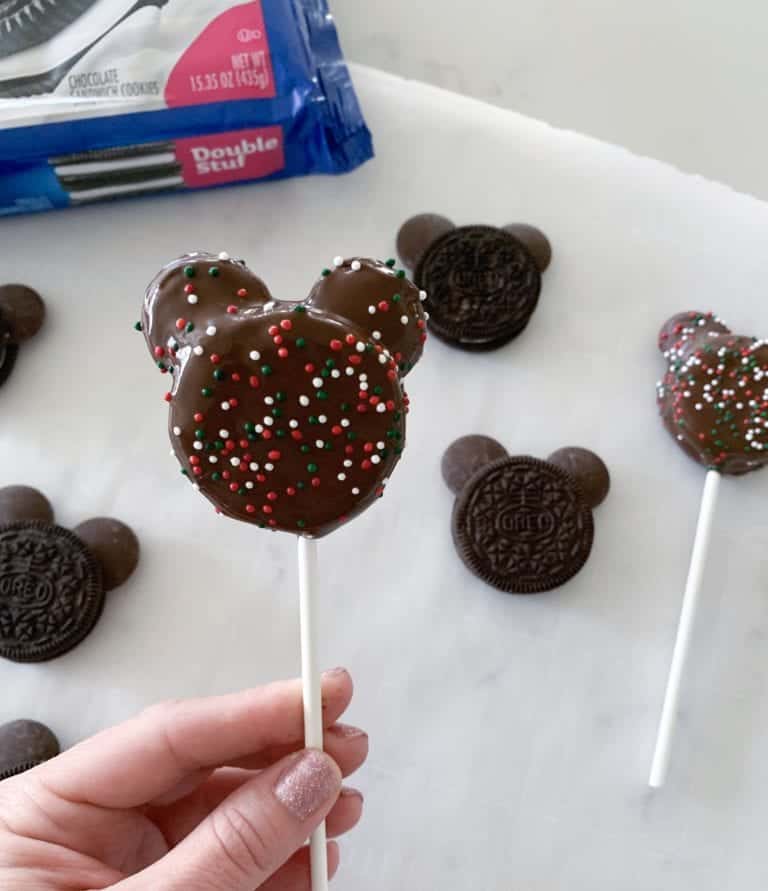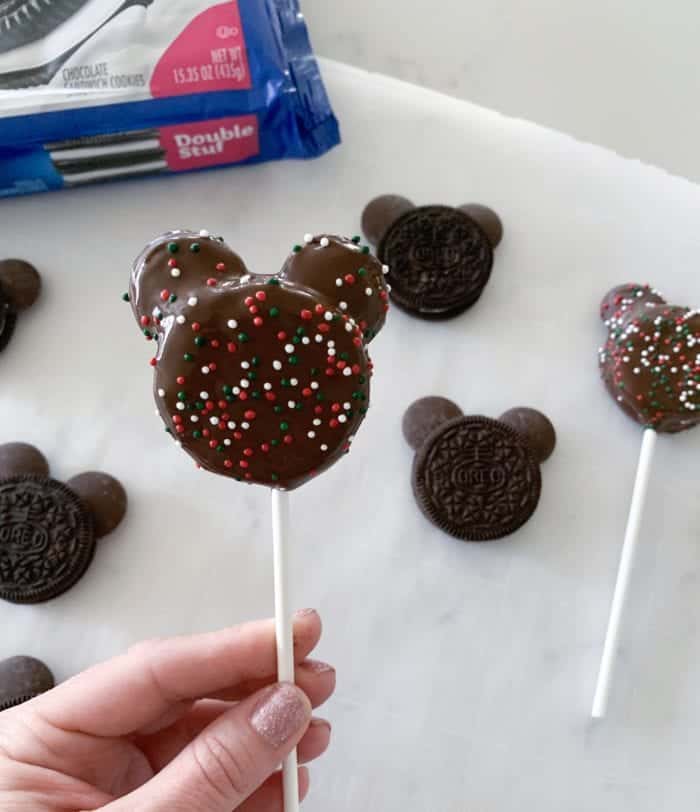 Once the Pop is covered in chocolate, top with your favorite sprinkles. Keep in mind, you can use these Pops for any occasion. Birthday Parties, Holidays, you name it, they're adorable.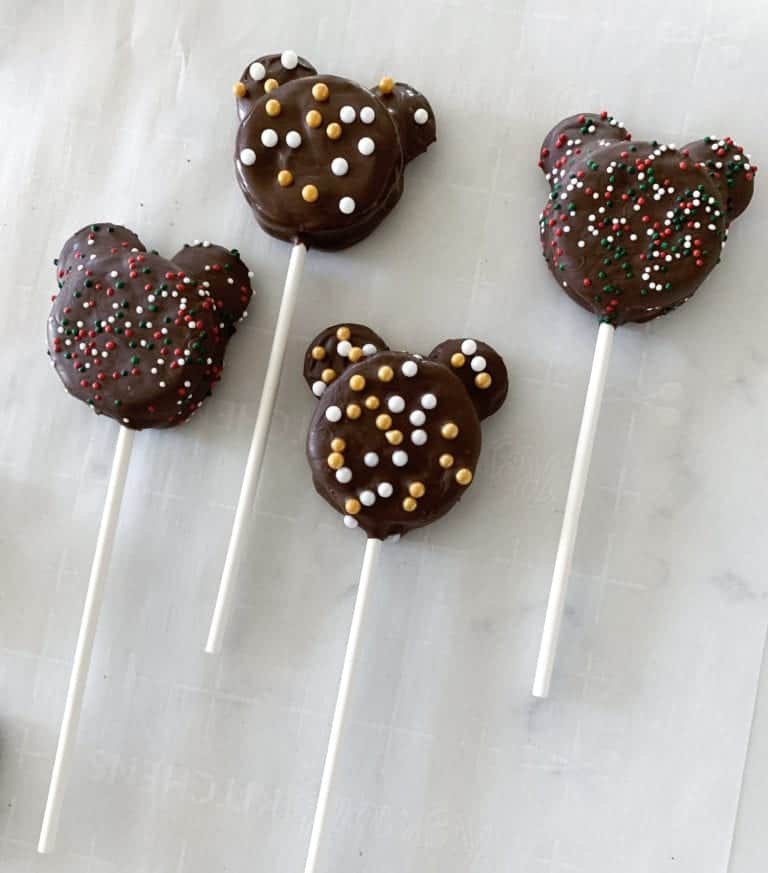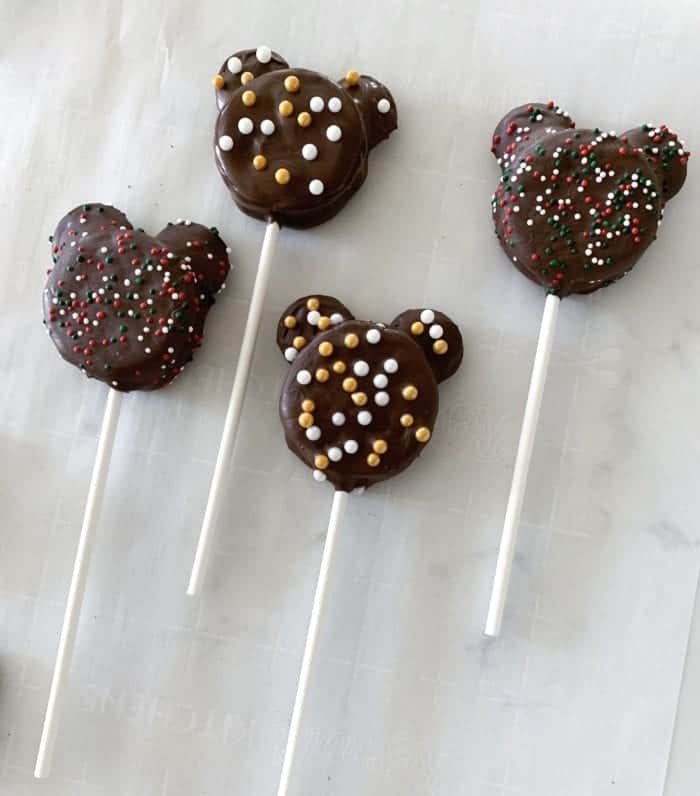 Let the pops completely set up before transferring. Another nice thing about the Ghirardelli melts is it sets up nice and quick. 30 minutes and they're ready to serve.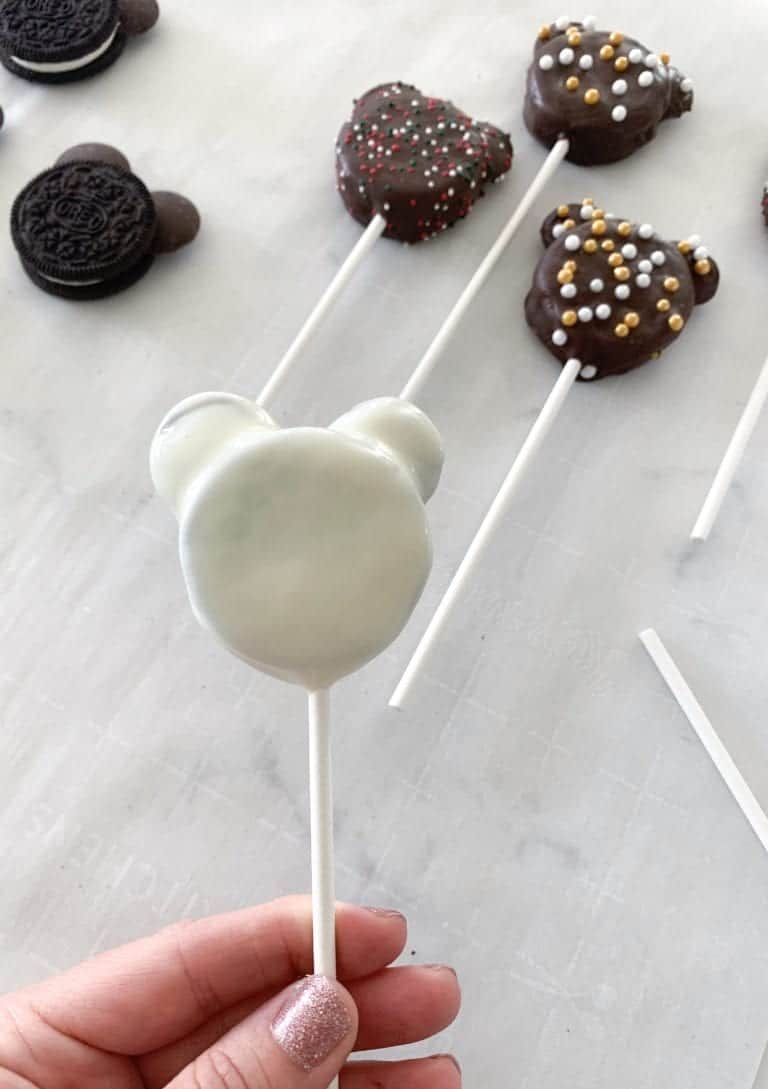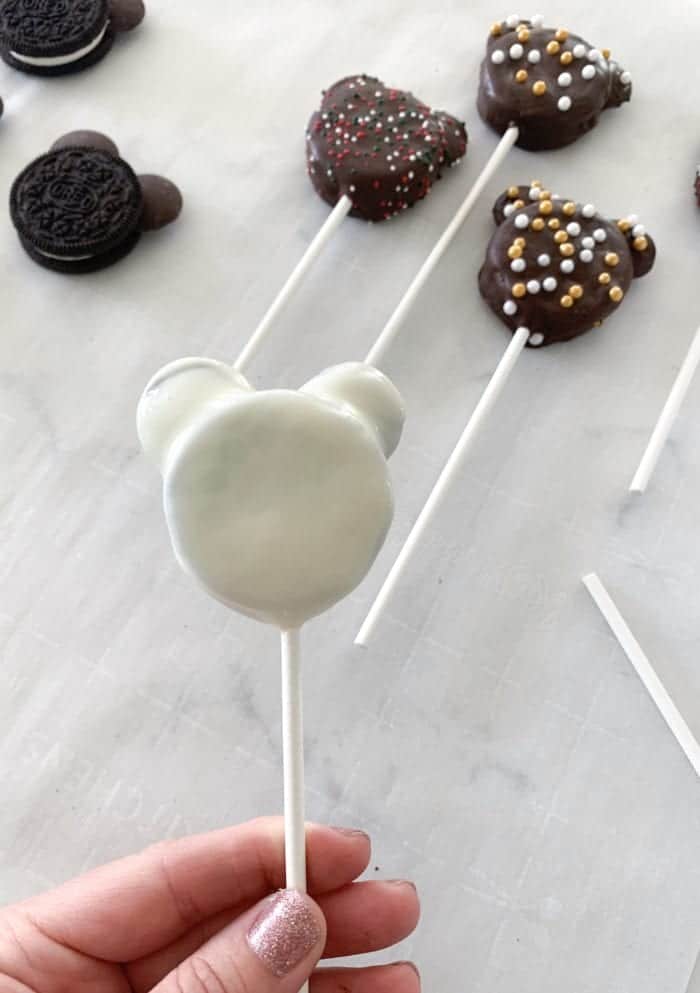 For variety, I dip some in the white chocolate too. Love the white with the Candy Cane bits. So festive for the Holidays.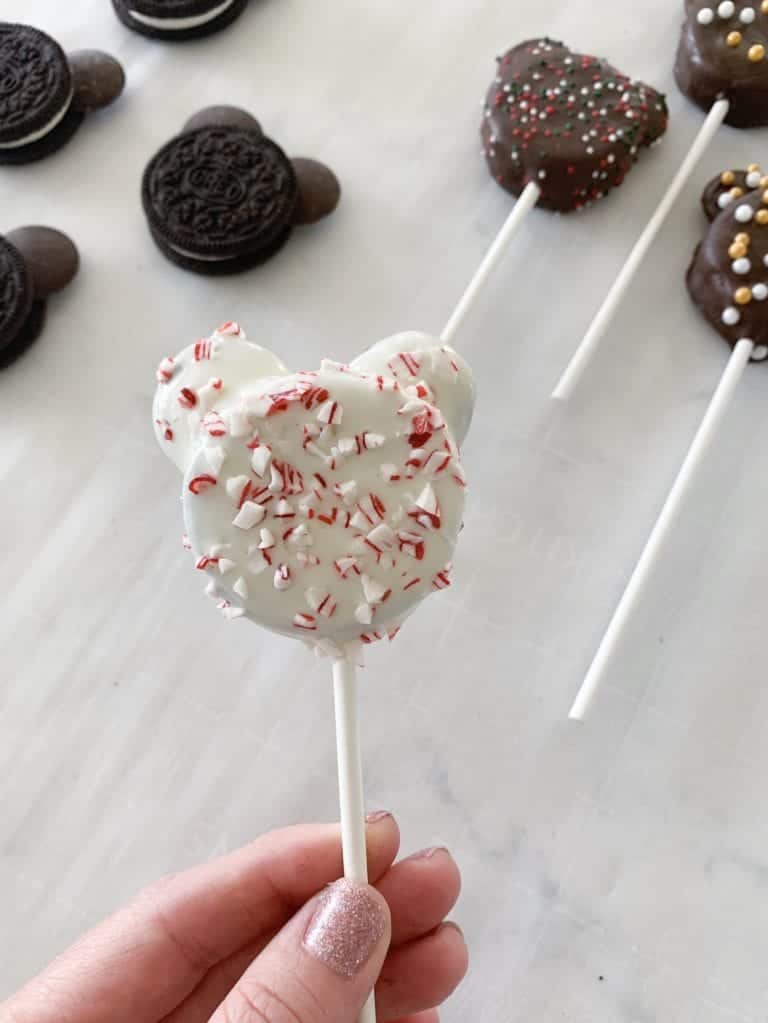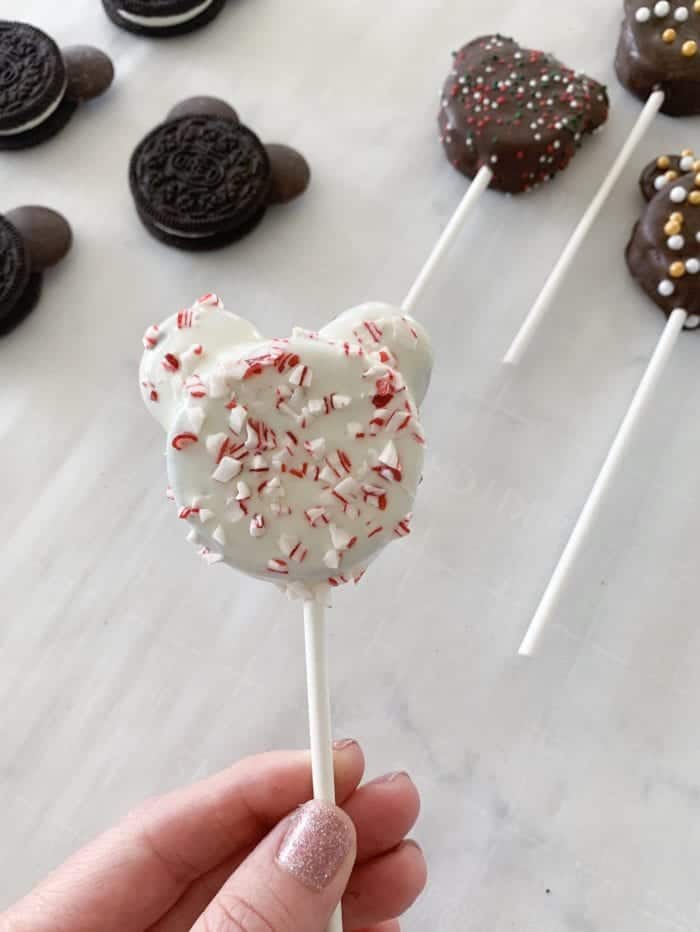 Perfectly festive!
How Should I Serve My Oreo Pops?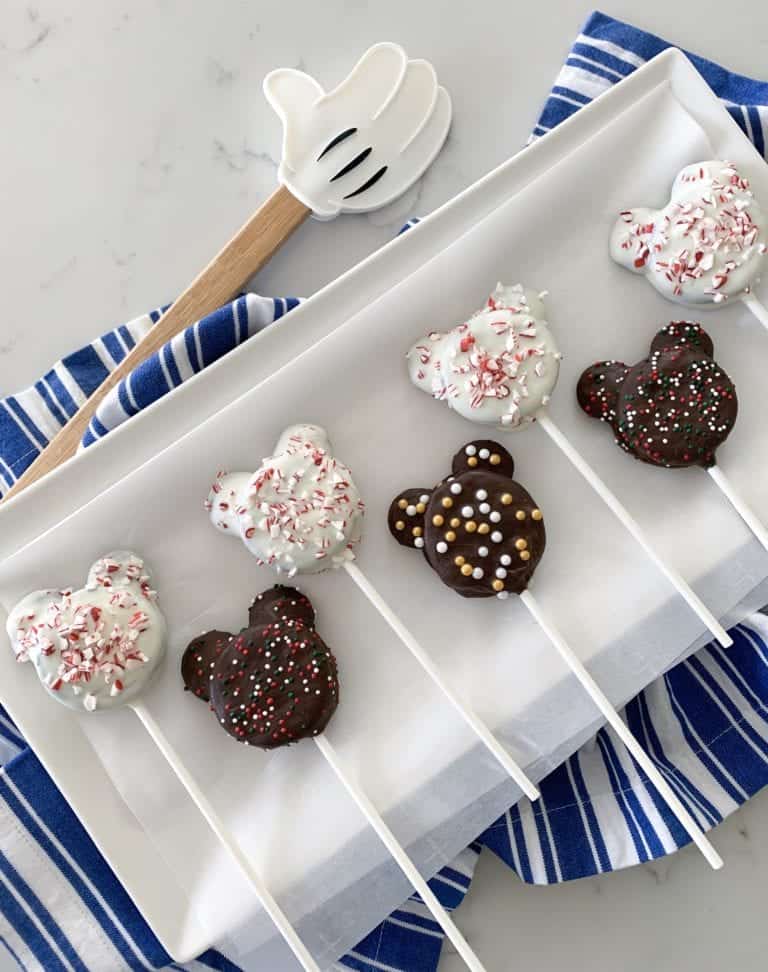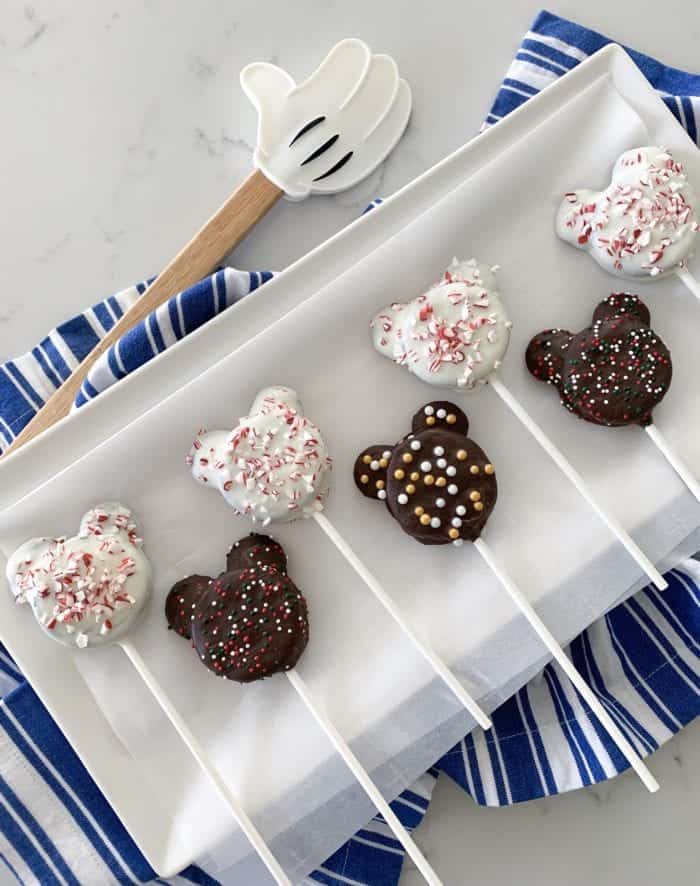 You can serve them on a serving plate like I've done here, or take a few in a bouquet, top with a clear cellophane bag and tie the sticks/bag with a bow. Makes such a cute gift for neighbors and friends.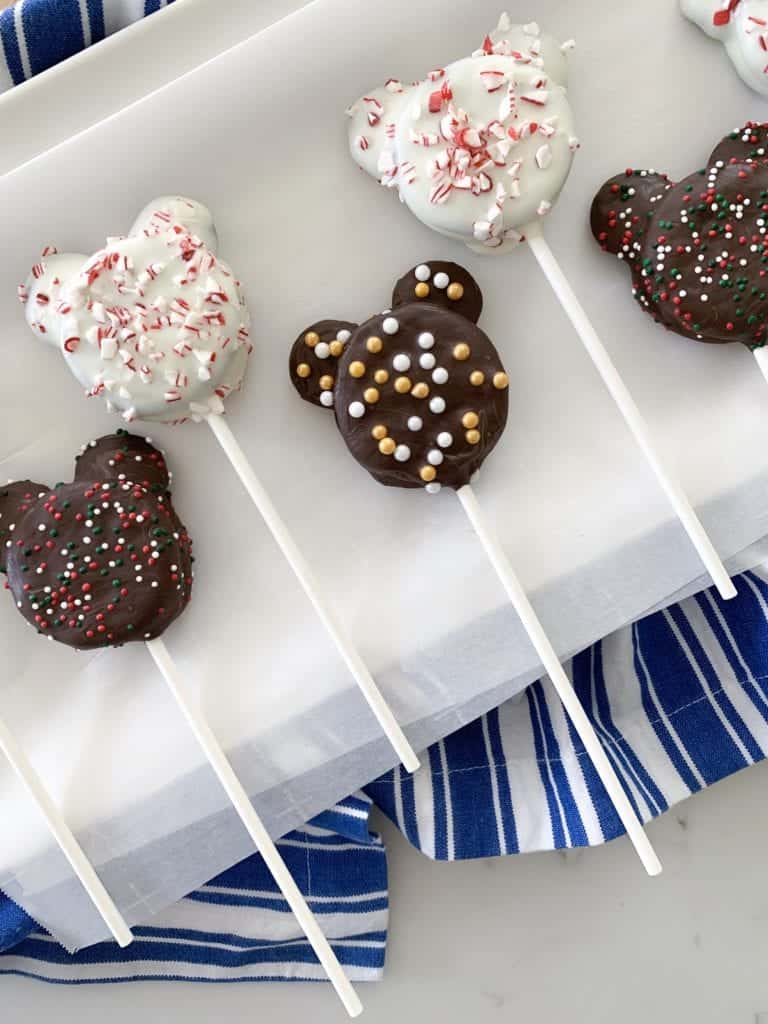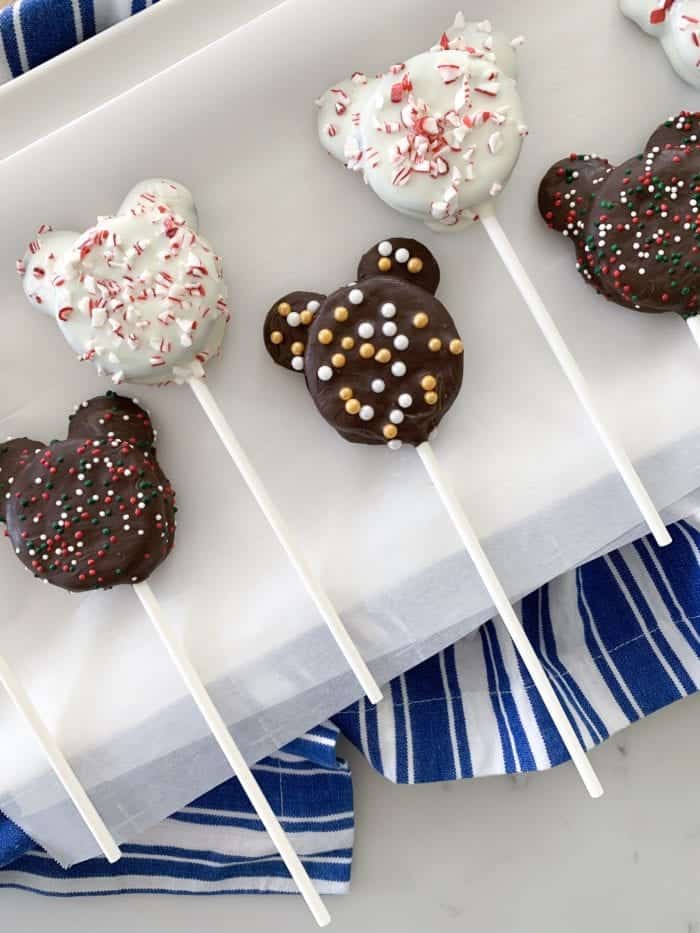 Enjoy some Disney Magic at home 🙂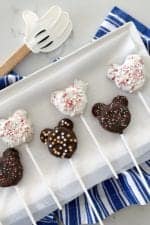 Mickey Mouse Chocolate Covered Oreo Pops
These Micky Mouse Chocolate Covered Oreo Pops make the sweetest gifts to your Disney-loving family and friends!  They're perfect for parties or any other occasions.
Print
Pin
Ingredients
8-10

Double Stuf or Mega Stuf Oreo Cookies

1 10

ounce

bag Ghirardelli Dark Chocolate Flavored Melting Wafers

1 10

ounce

bag Ghirardelli White Melting Wafers
Cake Pop Sticks, as thin as you can find them
An Assortment of Sprinkles
Instructions
Place 8-10 Double Stuf Oreos onto a large piece of Parchment Paper on countertop. Take 2 chocolate wafers per Oreo and gently press on top to make the "EARS." Take a cake pop stick and gently twist into bottom of Oreo cream. Don't push hard or cookie will crack. Twist nice and slow to get no cracking.

Once stick and EARS are in place melt wafers following package directions. When smooth and melted Use the back of a spoon to carefully cover both sides and ears of each Oreo. Remove any excess chocolate once Oreo is fully covered. Top with sprinkles of your choice then lay flat on parchment paper to set.

You can use themed/colored sprinkles for any occasion such as Christmas, Easter, Valentine's Day, Baby Showers and Birthday Parties. Have fun!
Nutrition
Calories:
369
kcal
|
Carbohydrates:
46
g
|
Protein:
3
g
|
Fat:
19
g
|
Saturated Fat:
11
g
|
Cholesterol:
11
mg
|
Sodium:
93
mg
|
Potassium:
109
mg
|
Fiber:
1
g
|
Sugar:
41
g
|
Vitamin A:
80
IU
|
Vitamin C:
0.3
mg
|
Calcium:
100
mg
|
Iron:
1.3
mg
Keywords:
best disneyland food, Disney recipe, disneyland food, oreo dessert, oreo dessert recipe, oreo recipe
Pin Mickey Mouse Chocolate Covered Oreos