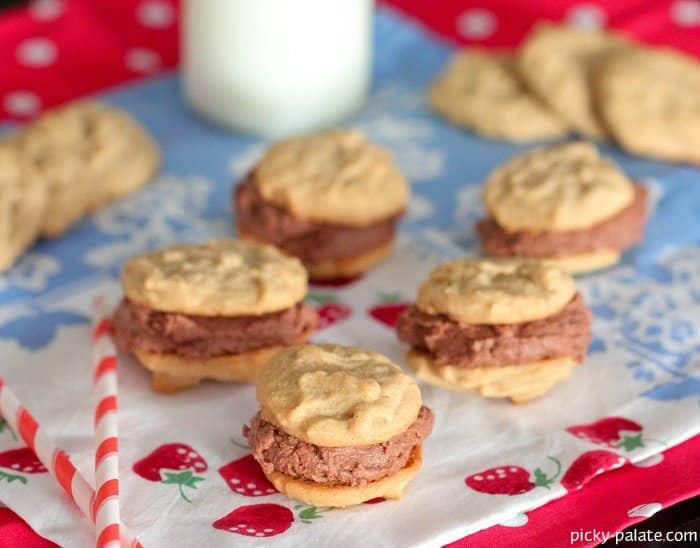 It's no secret that I LOVE chocolate and peanut butter together, you see it on Picky Palate all the time, right? I had to laugh at these photos because my cookie sandwiches look like little hamburgers. Hamburgers or not, these mini cookie sandwiches are downright delicious and I am thrilled to share them with you today 🙂
I was fighting against the sun setting otherwise I think I would have put sprinkles around the edges, so they don't look so burger like, lol! Next time!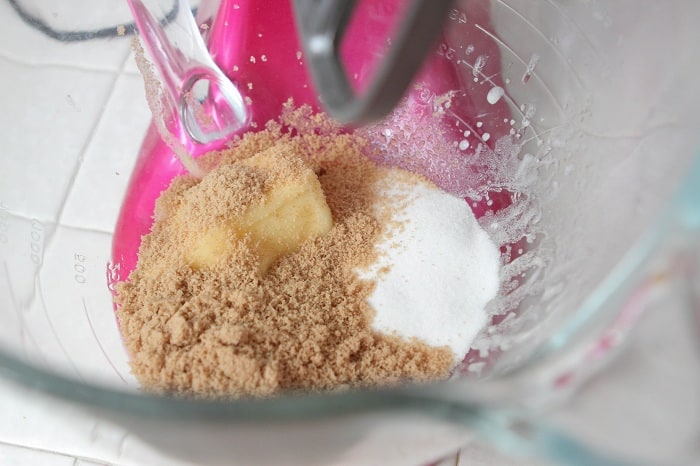 I whipped up a simple peanut butter cookie dough here. Start by creaming your butter and sugars.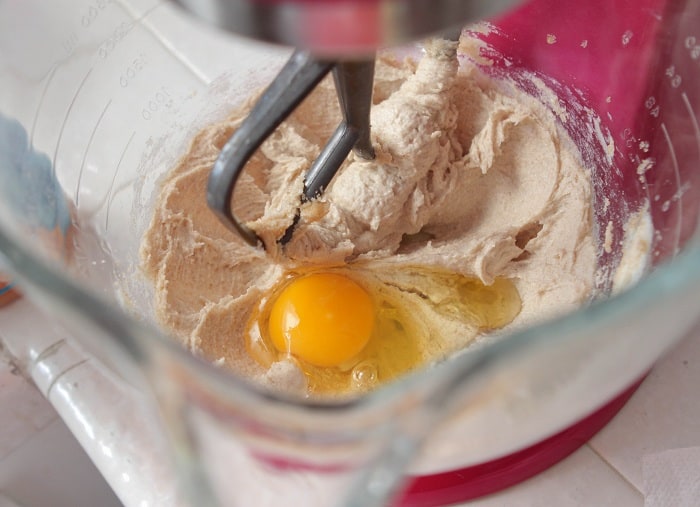 Add a pretty little egg.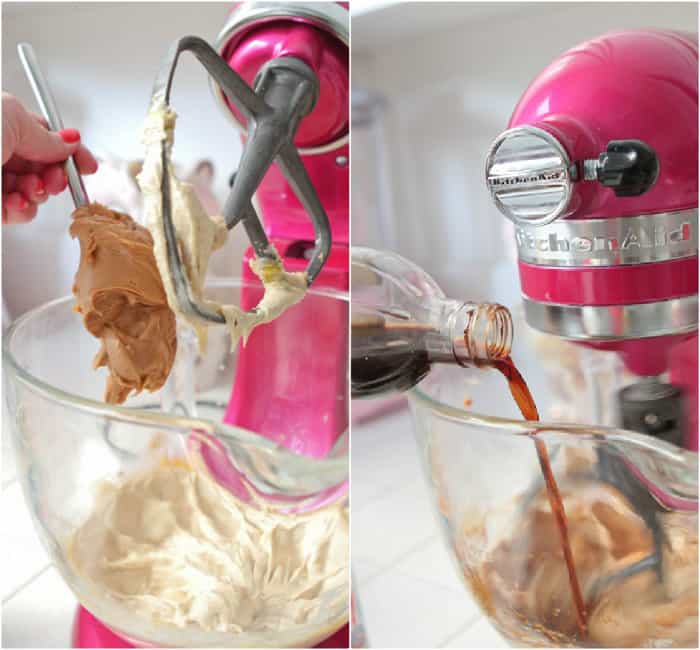 Some peanut buttah and vanilla 🙂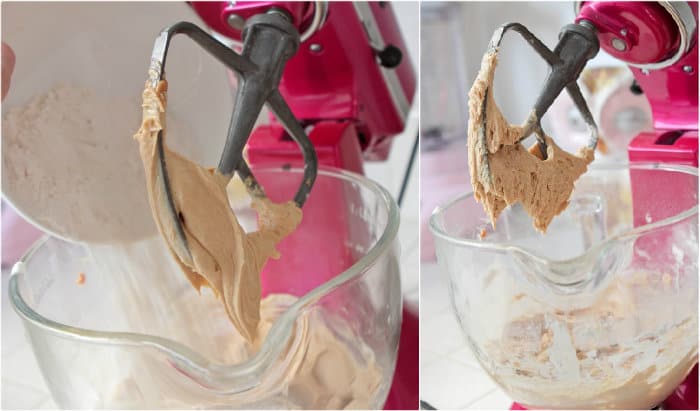 Add your dry ingredients and voila' ready to bake!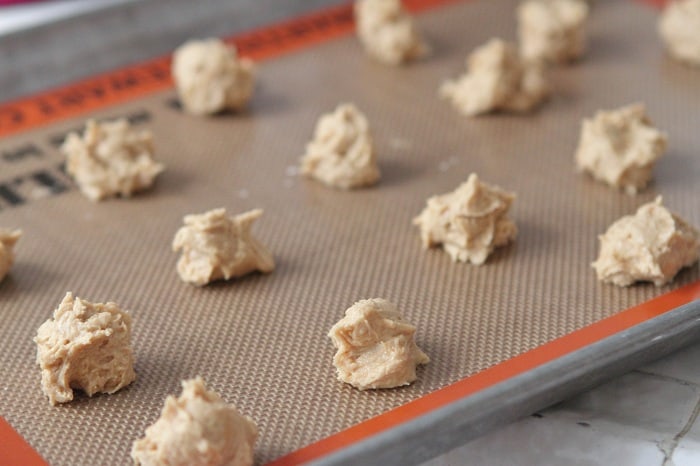 I used my smallest cookie scoop to form my dough.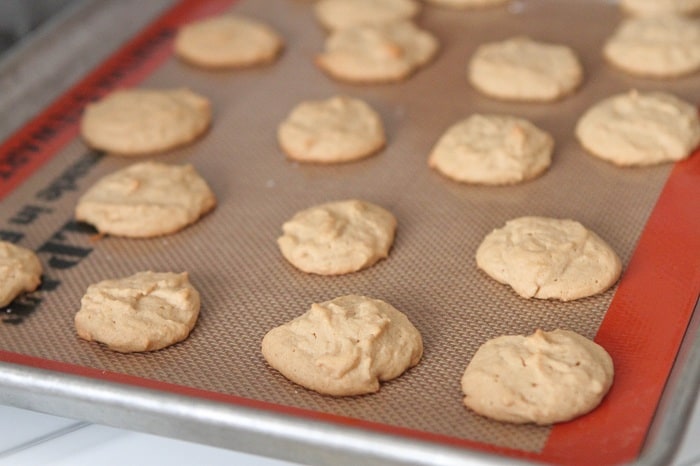 Bake em' and let these babies cool.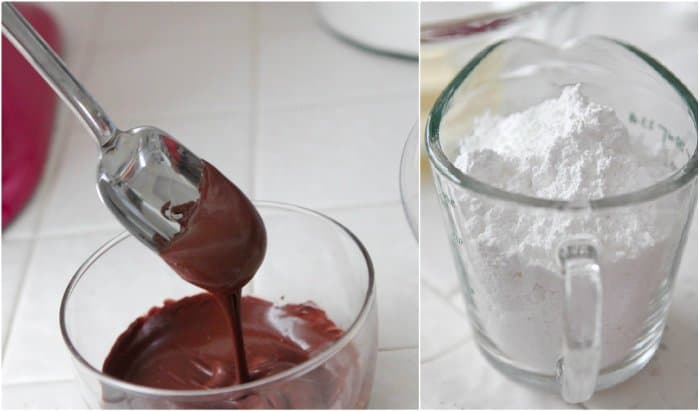 While the cookies are cooling, let's prepare the buttercream, shall we?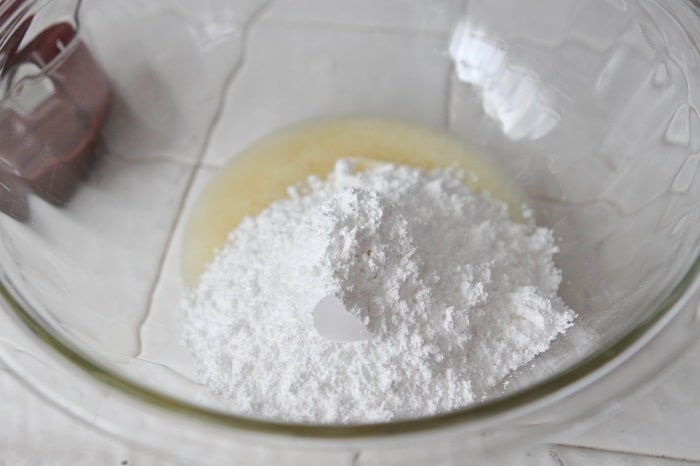 Butter and powdered sugar ready.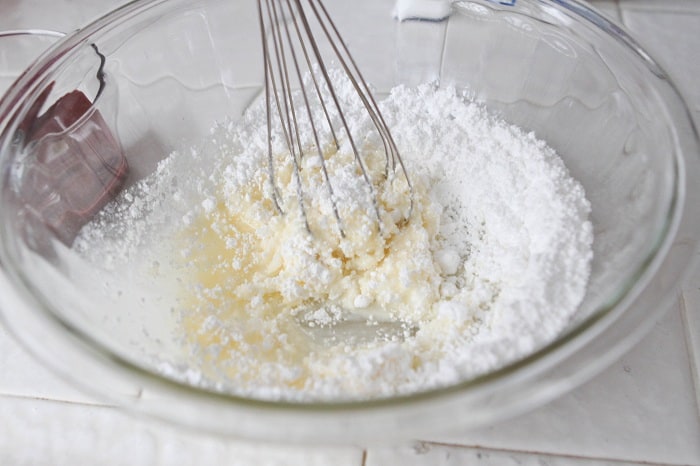 Whisk, whisk, whisk.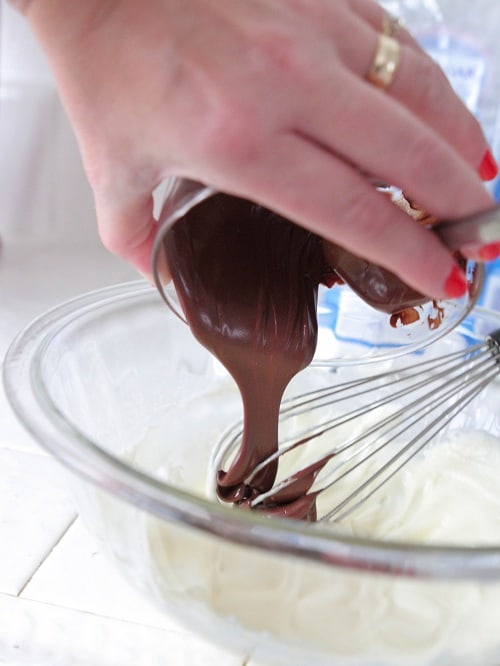 Add some fabulous melted chocolate.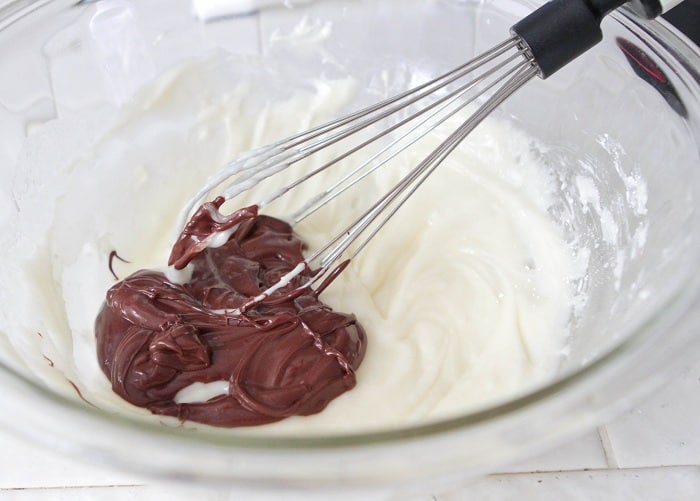 Maybe dip your finger in….then whisk that together.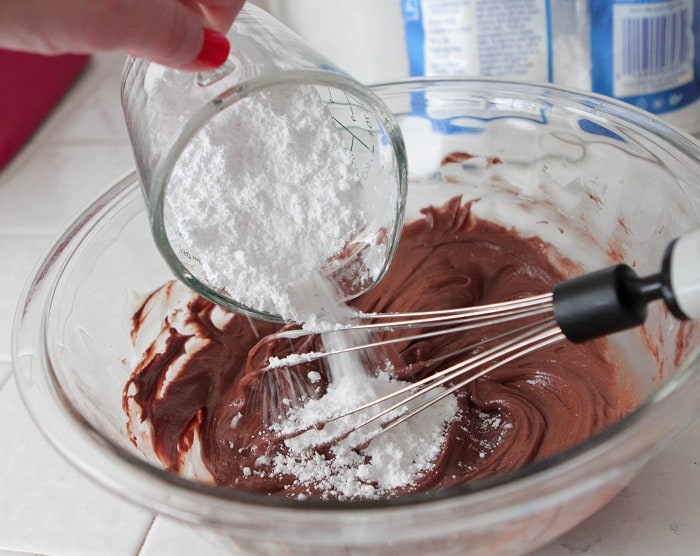 Add a touch more powdered sugar to thicken.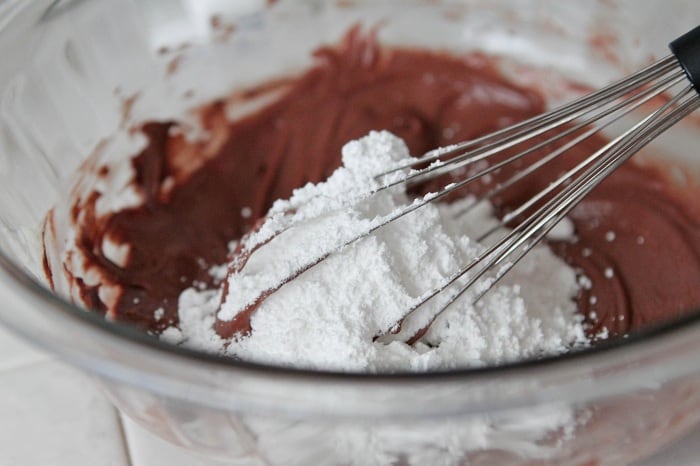 Like so 🙂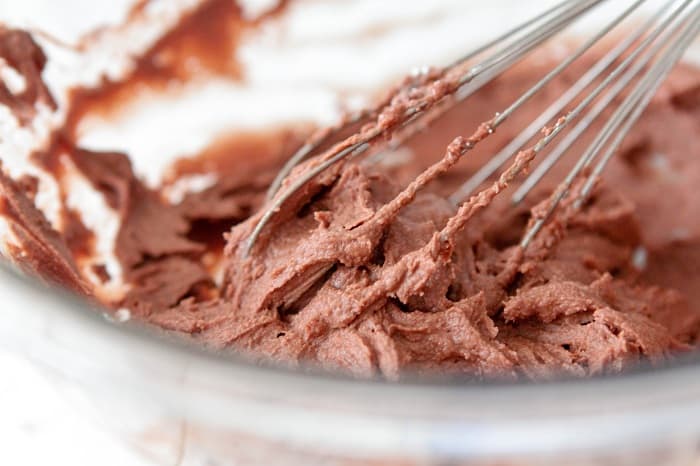 There you have a rich chocolatey buttercream.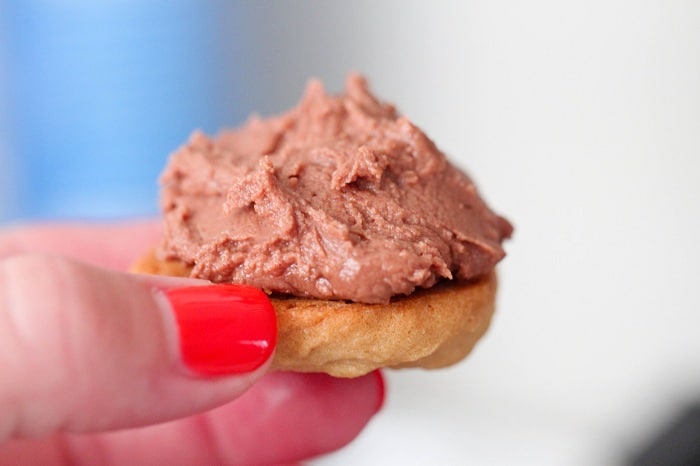 You know what to do. Pile it on top of those cooled cookies and sandwich together!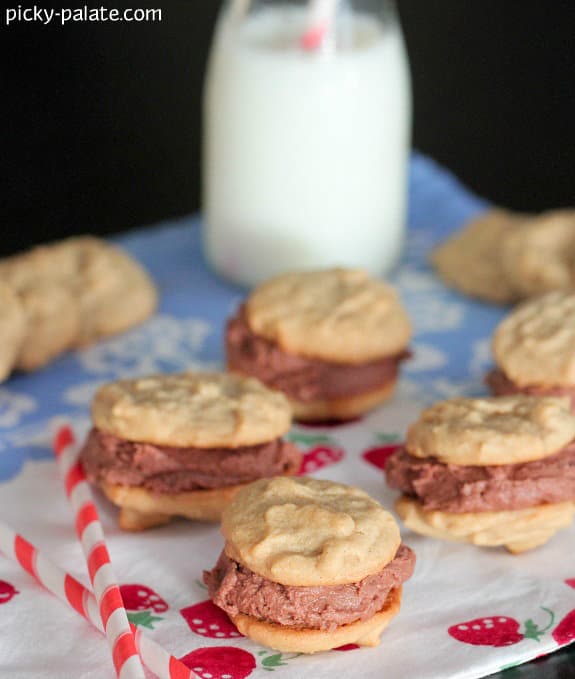 Mmmm, little hamburgers 🙂 Just kidding. Enjoy!!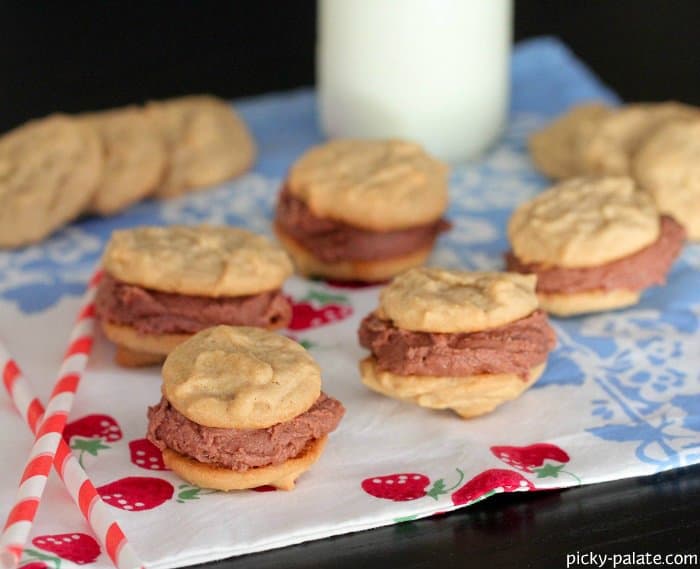 [ziplist]
Mini Peanut Butter and Chocolate Buttercream Cookie Sandwiches
1 stick (8 tablespoons) unsalted softened butter
1/2 cup granulated sugar
1/2 cup packed light brown sugar
1 large egg
1/2 cup creamy peanut butter
1 teaspoon pure vanilla extract
1 cup all purpose Gold Medal Flour
1/2 teaspoon kosher salt
1/2 teaspoon baking soda
Chocolate Buttercream
1 stick (8 tablespoons) softened unsalted butter
1 1/2 cups powdered sugar
1/2 cup chocolate chips
1. Preheat oven to 350 degrees F. and line a large baking sheet with a silpat liner or parchment paper.
2. Place butter and sugars into your stand mixer beating until creamy, about 2 minutes. Add egg, peanut butter, then vanilla to the mixer, beating until creamy.
3. In a large bowl, mix your flour, salt and baking soda to combine then add to the wet ingredients until just combined. With a small cookie scoop, scoop dough onto your prepared baking sheet. Bake for 9-11 minutes, until baked through. Remove from oven and let cool.
4. To prepare buttercream, place butter and 1 cup powdered sugar into a large bowl and whisk to combine. Place chocolate chips into a microwave safe bowl and heat until melted. Stir and add to bowl, whisking. Add remaining 1/2 cup powdered sugar to bowl, whisking until a nice frosting consistency is reached. Add buttercream to cooled peanut butter cookies sandwiching together. Serve and enjoy!
Makes 12-18 cookie sandwiches