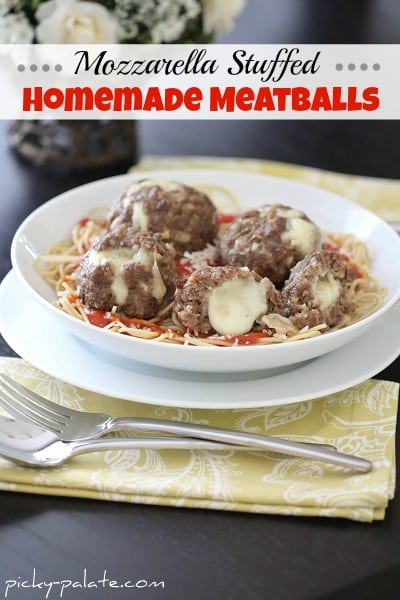 Bringing more delicious dinner ideas your way! Anyone else think they could eat these meatballs everyday next week and be completely happy?! Heaven knows my family could and practically did last week, lol! My boys devoured these gorgeous beef balls and are very sad they are gone now.
I've created a simple homemade meatball that is stuffed with those gorgeous marinated Mozzarella balls you'll find in the refrigerated section of your grocery store by the fresh Mozzarella. They are a bit on the pricey side, but worth every single penny according to my family 🙂
Hope you enjoy! On another note, did anyone see Adjustment Bureau over the weekend?! We loved it! I couldn't be more thrilled that my sister and her family are visiting from AZ! We are off to Disney today, let's hope the weather cooperates with us!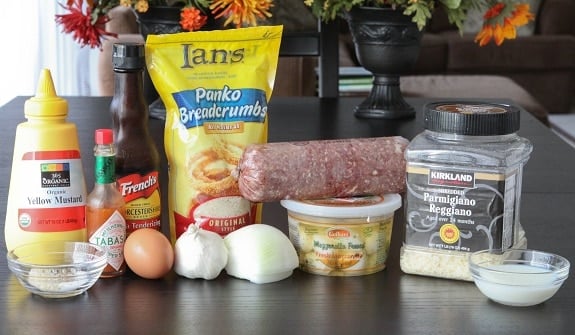 Here's your line up 🙂
Little Mozzarella balls straight from heaven, love these blasted things.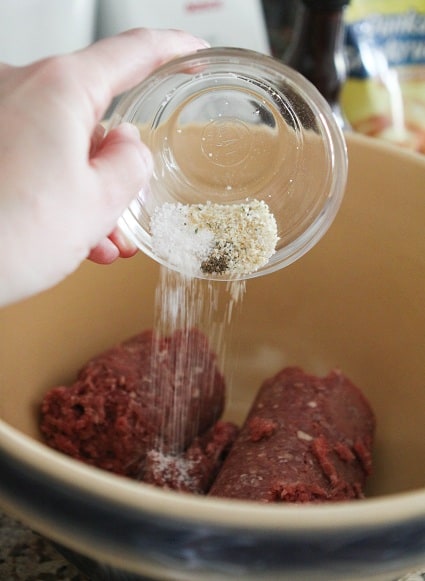 Let's make the meatballs, add your seasonings…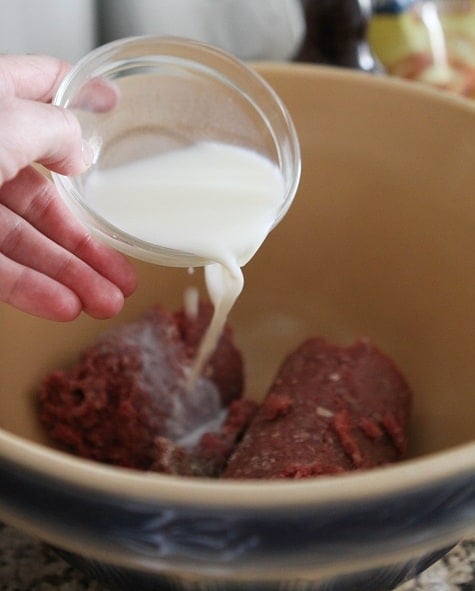 …..your milk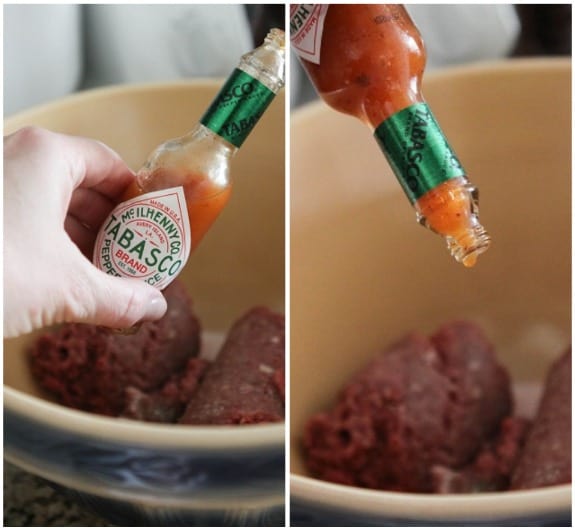 ….add a little Tabasco
…some Worcestershire sauce.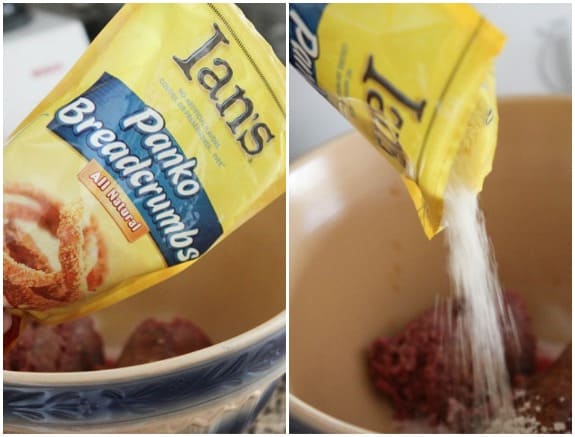 Bread crumbs…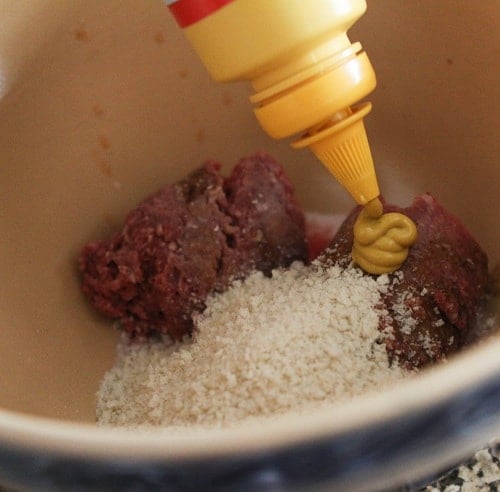 mustard…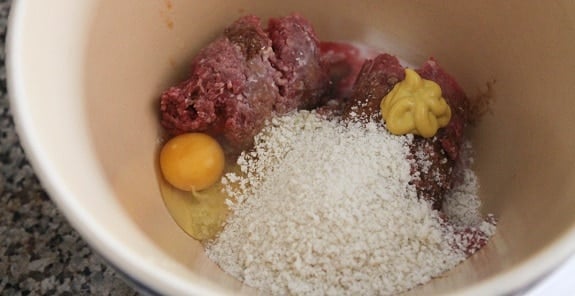 add your egg…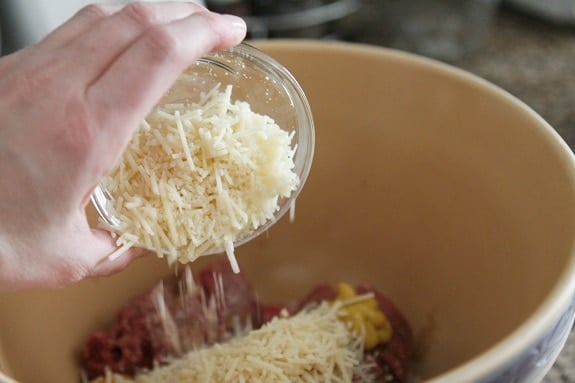 ….Mmm Parmesan Cheese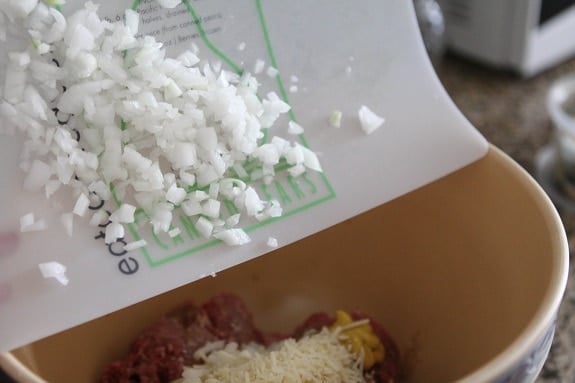 …don't forget your onion!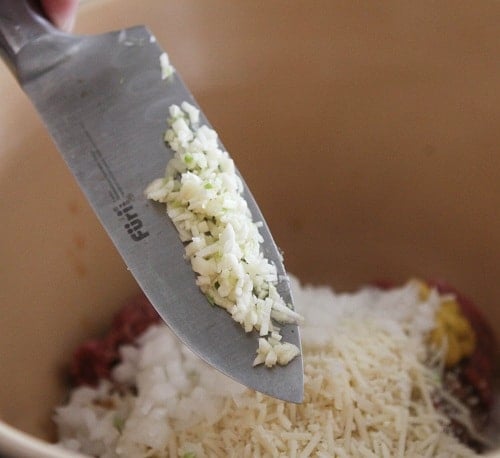 …and the garlic. Give it all a big mix until just combined.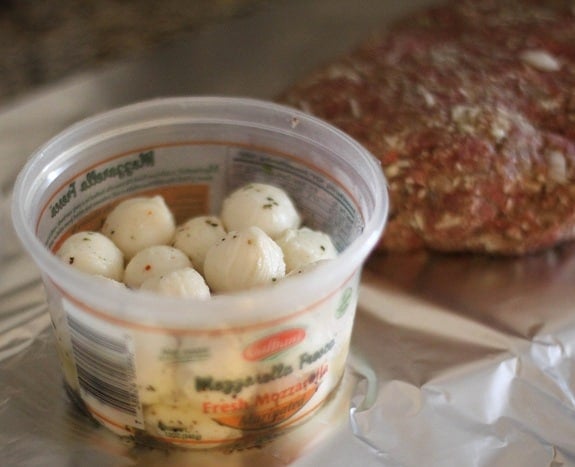 Time to stuff em!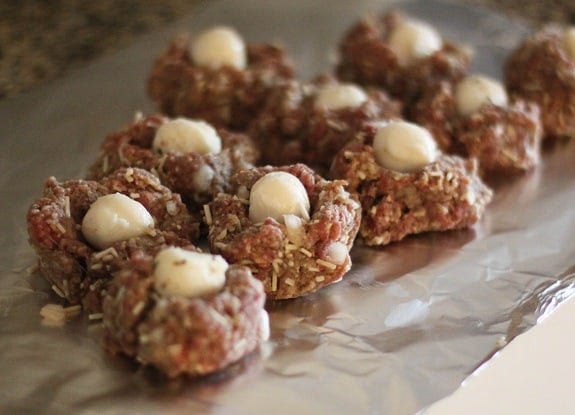 Don't they look like little nests? Too funny 🙂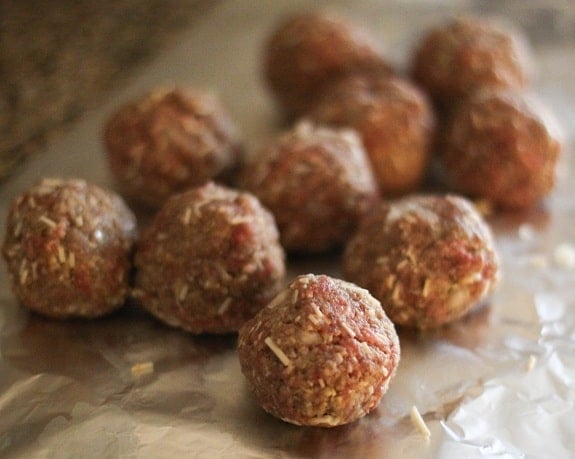 Make sure the cheese is fully enclosed and it's time to bake.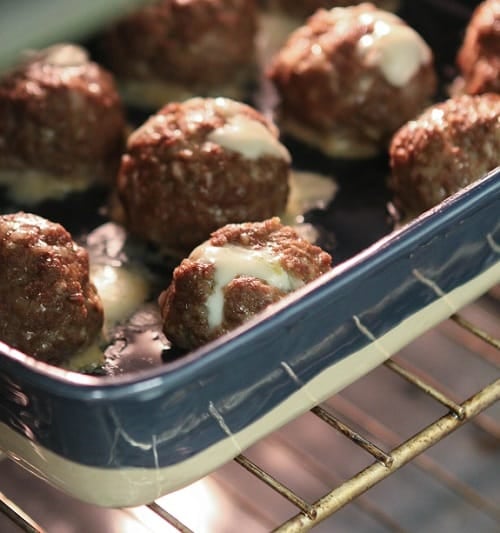 Yes!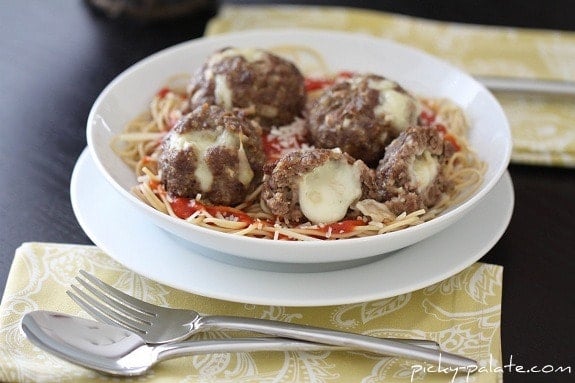 These are so good, hope you enjoy!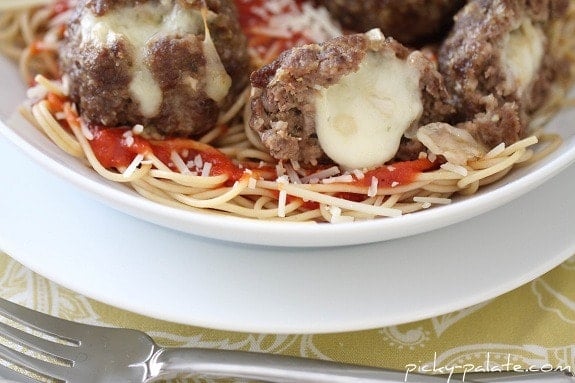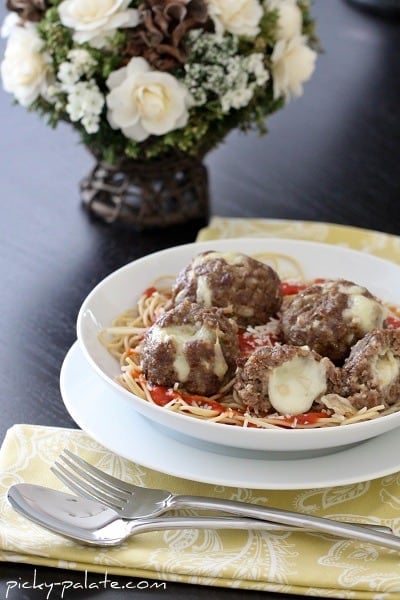 [ziplist]
Mozzarella Stuffed Homemade Meatballs
2 tablespoons extra virgin olive oil
1 pound lean ground beef
1 large egg
1/2 cup finely chopped white onion
1/2 cup Panko bread crumbs
1/2 cup fresh grated parmesan cheese
1/4 cup milk
2 tablespoons minced garlic
1 tablespoon Worcestershire sauce
1 tablespoon yellow mustard
1 teaspoon hot sauce, like Tabasco
1/2 teaspoon kosher salt
1/4 teaspoon freshly ground black pepper
1/4 teaspoon garlic salt
Ten 1-inch Mozzarella balls
1. Preheat oven to 35o degrees F. and grease 9×13-inch baking dish with oil.
2. Place beef, egg, onion, bread crumbs, Parmesan, milk, garlic, Worcestershire, mustard, hot sauce, salt, pepper and garlic salt into a large mixing bowl, stirring until just combined. Take 1/4 cup beef mixture and press into center with your thumb to make room for cheese ball. Place cheese in middle then with hands enclose the cheese with the beef, making sure the cheese is completely covered. Place meatballs into prepared baking dish and bake for 30 to 35 minutes, until cooked through.
3. Serve over top your favorite pasta or inside a warm roll for delicious meatball sandwich.