When I tell you this, take me very seriously…..run, don't walk to your nearest grocery store and make these today! I knew I wanted to make a Nutella treat the other day and when this simple idea came to mind I had no idea how crazy good it would be!
The pastry with the gooey disappearing marshmallow and nutella make for a treat that you just must try for yourself!
Enjoy!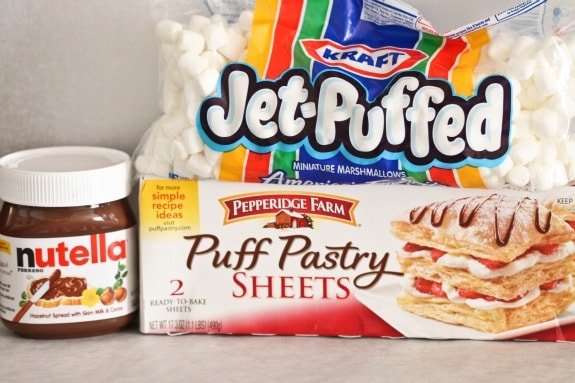 Can you handle this line up?! Sorry, I forgot to add one egg for the egg wash 🙂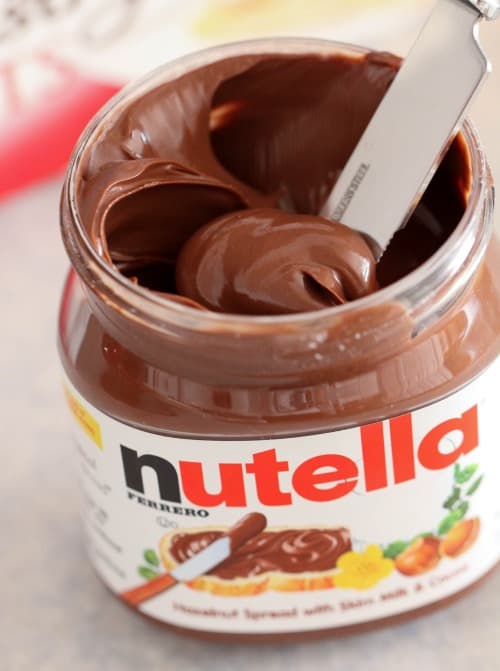 Um….this stuff should be illegal. I think one could devour the entire jar in one sitting! Well, maybe just me 🙂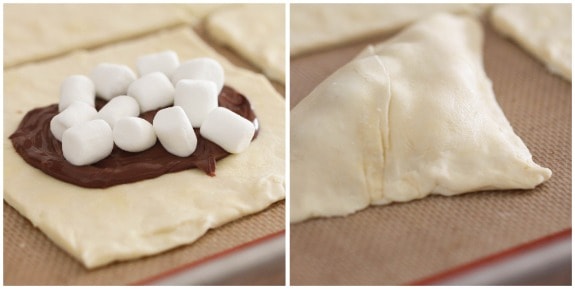 Ok, easy easy. Spread your Nutella onto center of each pastry square, top with mini marshmallows and fold over!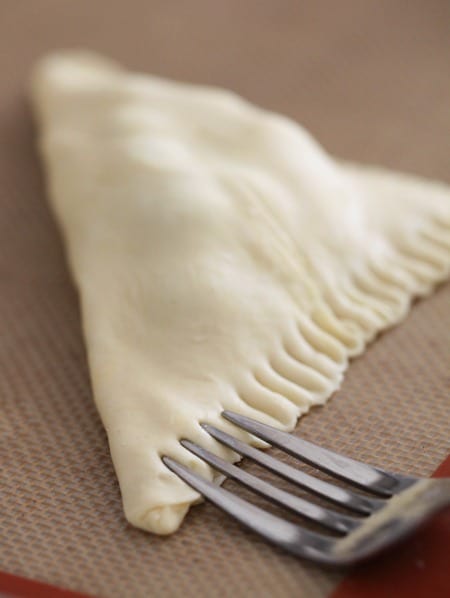 Take a little fork and crimp those edges, nice and firm.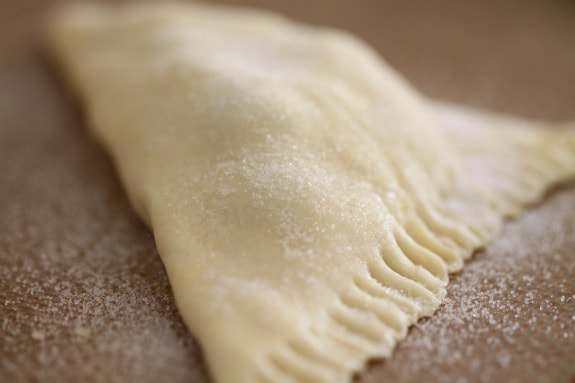 Next, you'll brush with an egg white wash and sprinkle with sugar, mmmmm!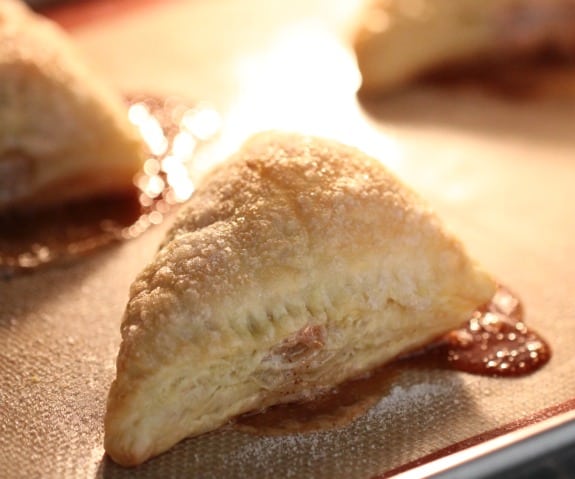 Get a load of this! How crazy good does that look baking in the oven? Wait until you sink your teeth into it 🙂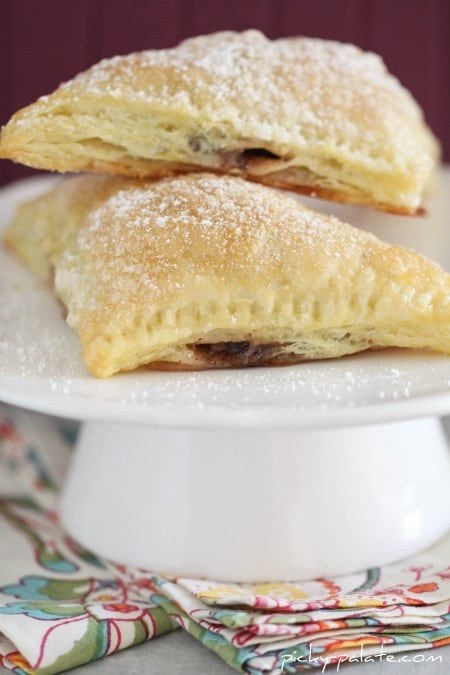 I sprinkled mine with a little powdered sugar 🙂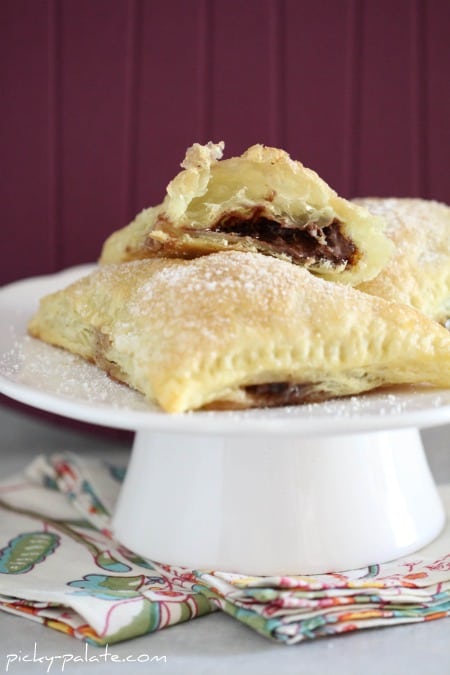 Oooey, gooey and delish!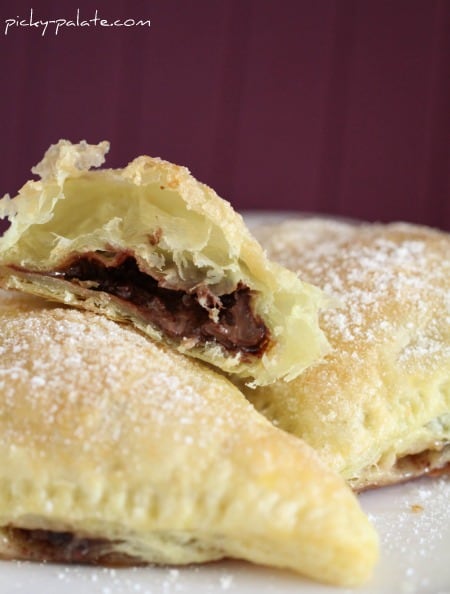 [ziplist]
Nutella-Mallow Pillow Pockets
1 package puff pastry, 2 pastry sheets thawed
1 Cup Nutella spread
1 Cup mini marshmallows
Egg white wash: 1 egg white whisked with 1 Tablespoon water
Powdered sugar for dusting
1. Preheat oven to 350 degrees F. Cut each square of pastry into 4 equal size pieces (I trimmed mine just a little). Spread a couple tablespoons of Nutella spread onto the center of each pastry leaving 1/2 inch border around edges. Top each with about 12-15 mini marshmallows and fold over to form a little triangle. Crimp edges firmly with the tines of a fork. Brush with egg white wash then sprinkle with granulated sugar. Bake for 22-25 minutes or until pastry just turns golden. Remove and let cool for 5 minutes, sprinkle with powdered sugar then dig in!
8 pockets
_______________________________
Have a great new week! See you soon!