I am so beyond thrilled to be partnering with Petunia Pickle Bottom. Their bags and accessories have been a favorite of mine for years and years. The fun colorful prints make me so happy! I love that their bags are perfect for moms with little ones and equally as perfect for women without kids, there are choices to fit every need.
Their new Spring line is to die for, you've gotta check it out.
The theme for this giveaway is "everything you need for a weekend away"….in style might I add 🙂
Let's take a look at what the lucky winner receives.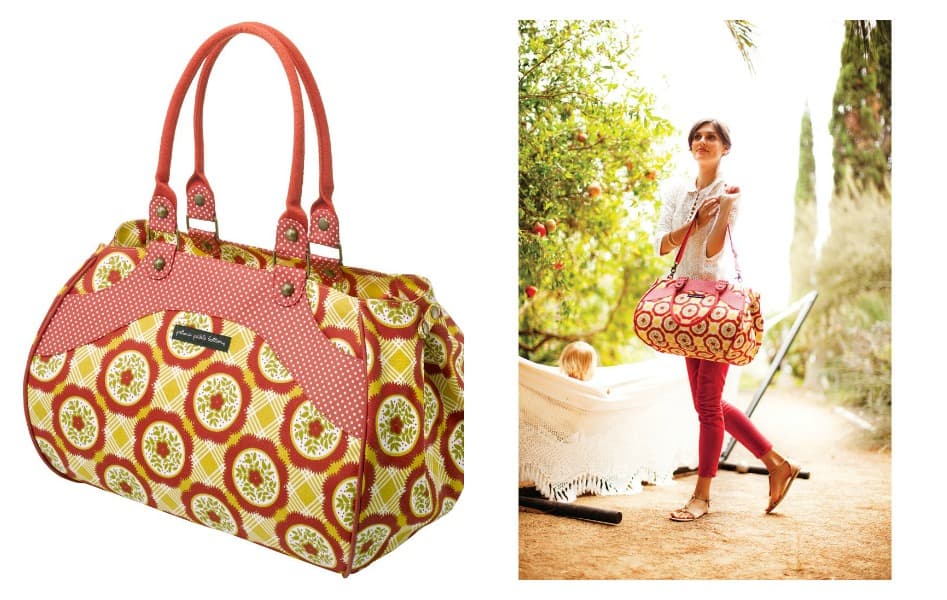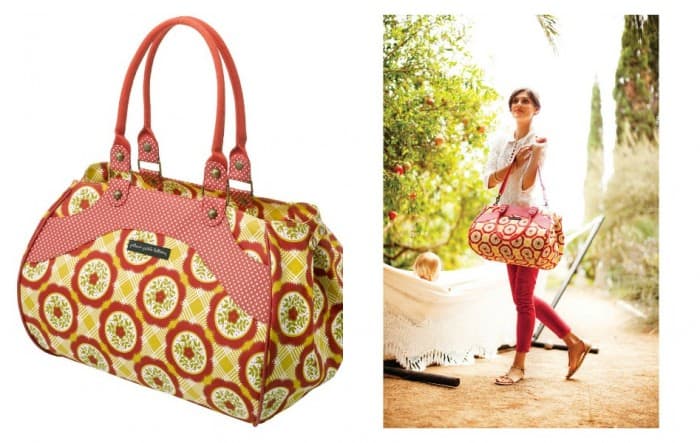 First up is this beautiful Wistful Weekender in Merigold Medallions. I carry a Weekender for all of Pax's necessities and I must say it is big, stylish and perfect. I get compliments on it everywhere I go.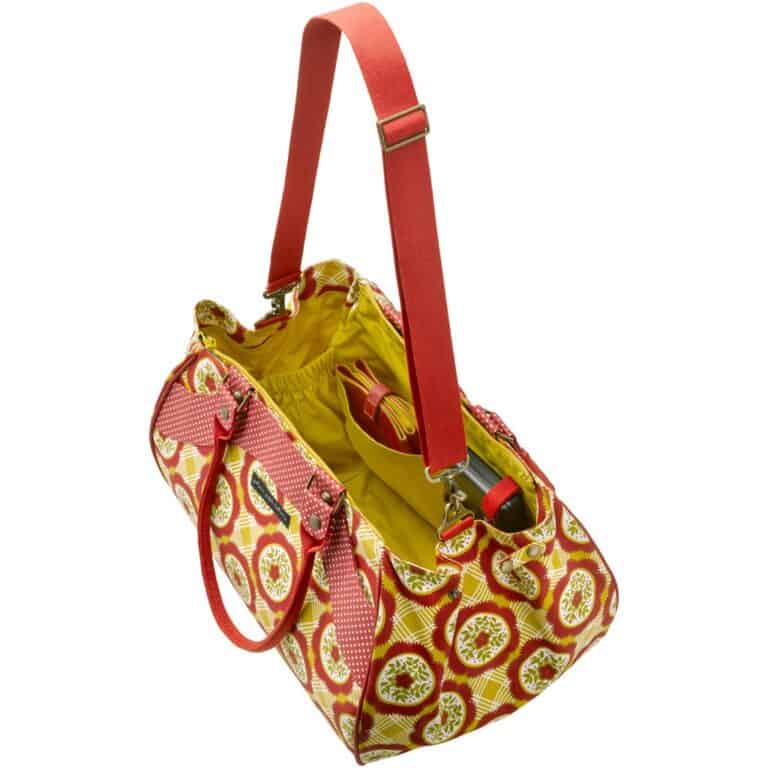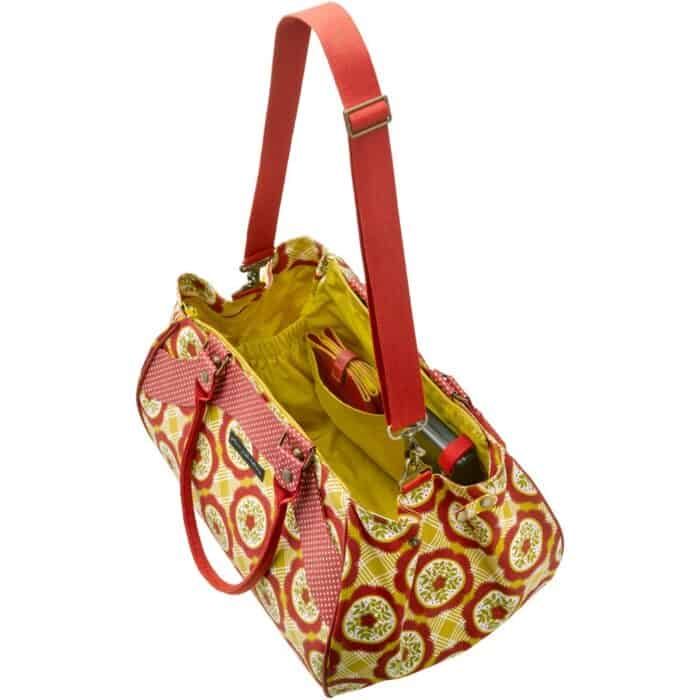 Here's a top view. Lots of space inside and so many great pockets for your things.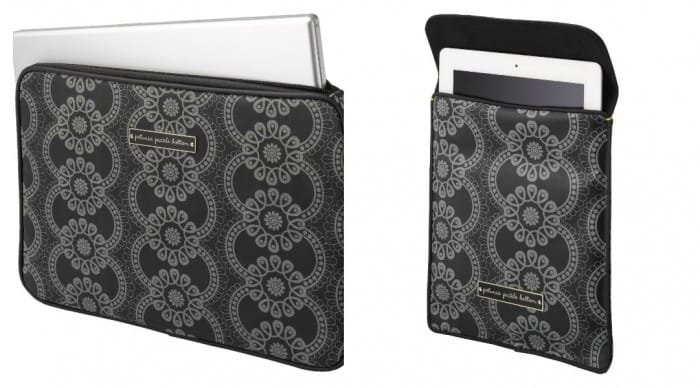 The winner also will receive the beautiful Carried Away Laptop Case and Stowaway Sleeve in Evening in Innsbruck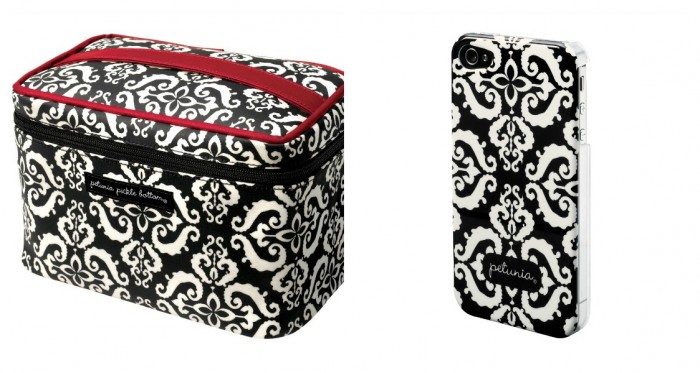 Love the Travel Train Case in Frolicking in Fez and the matching iPhone Case. I use my Travel Case everyday and for travel. Fits everything I need.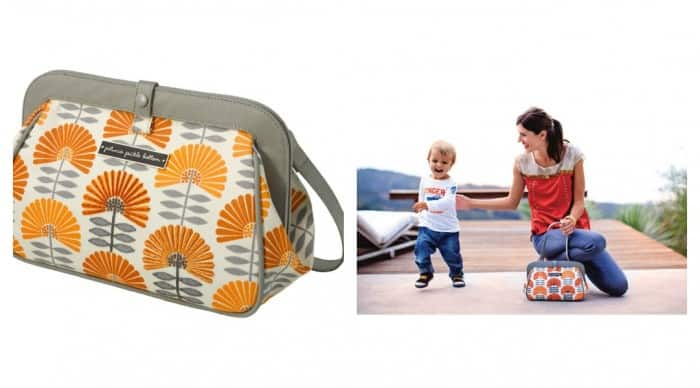 How cute is this Cross Town Clutch in Daydreaming in Dax? It's a great size if you are just our running errands or perfect for a date night. Love this print!
___________________________
Please see below on how to get entered! Good luck!
Winner will be selected Thursday February 14th, 2013.