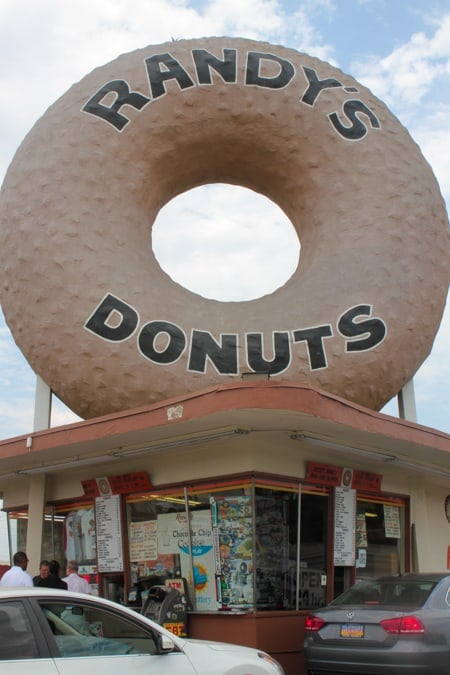 What can we say about our Randy's Donuts review that hollywood already hasn't said? This icon of a shop has sat on the corner of Manchester and La Cienega for over 60 years and is a staple for folks in the area. In fact, while there, we met a war veteran in his 80's who's been frequenting Randy's for years. He was skinny and fit and seemed he'll have 20 more years coming here.
Is there a more "hollywood" type of donut than Randy's Donuts? After all, they've been in a number of movies and music videos (read here)–possibly the biggest, and recent inclusion–in the Iron Man 2 movie. Take a look at this clip, but don't be fooled by the indoor seating scene as you won't find that at the real Randy's.
Outdoor area is all you'll be afforded–they have two drive-ins and a walk-up window with a small parking lot. We easily found a place to park and enjoyed our sampling and photo shoot tail-gate style.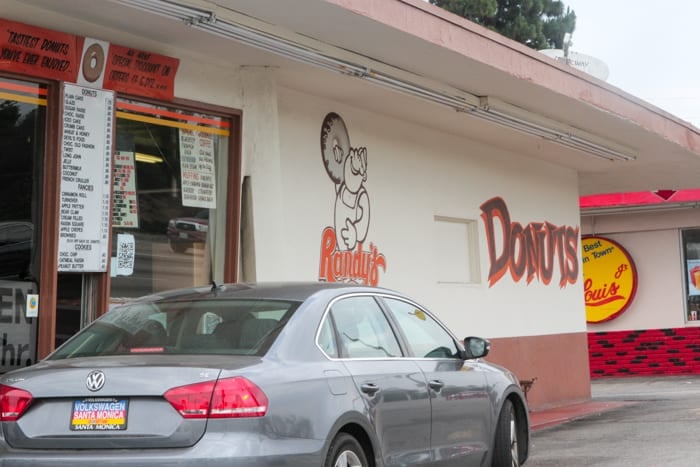 Drive-in #1….or #2, take your pick.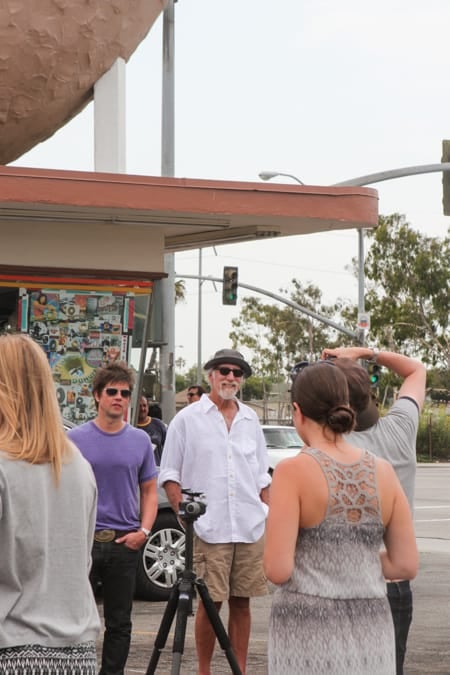 Not only are they opened 24 hours, seemingly film crews may be onsite just as much. About 20 feet from our miniature photo shoot this was happening…..we should have asked what they were doing.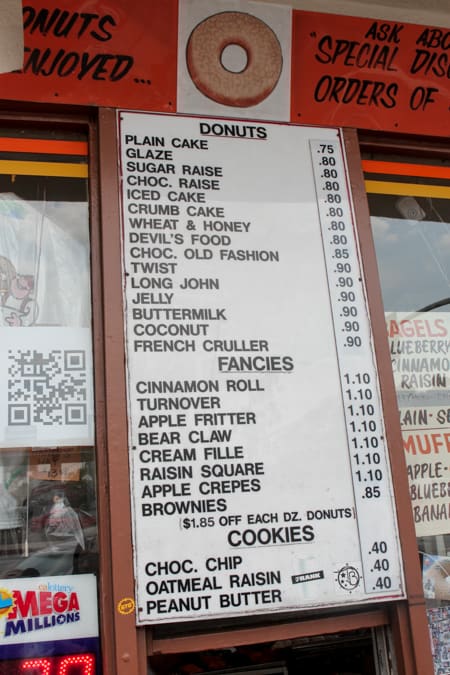 Take a gander at their prices shown above, and although they may have increased since, prices are quite affordable. In contrast, donuts from Rose Bakery Cafe in Corona del Mar, CA are in the $1.25 to $2.00 range.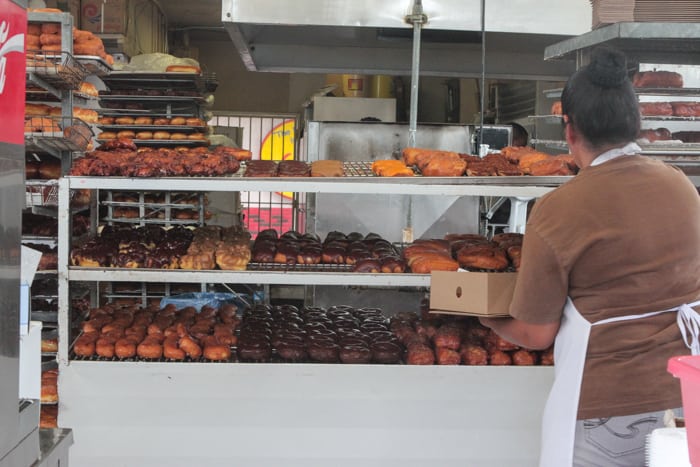 We stole a shot inside their walk-up window to capture the line up.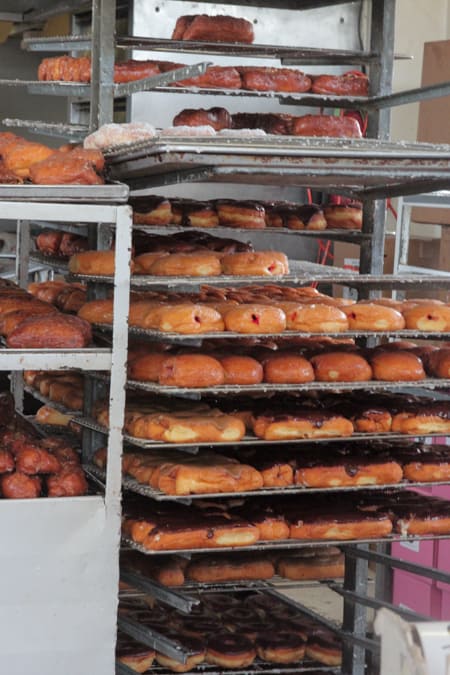 More of their donut racks.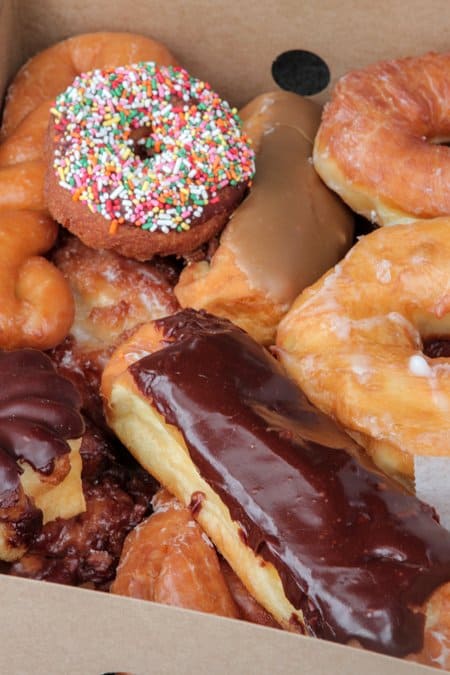 Our dozen chosen donuts nestled in their box.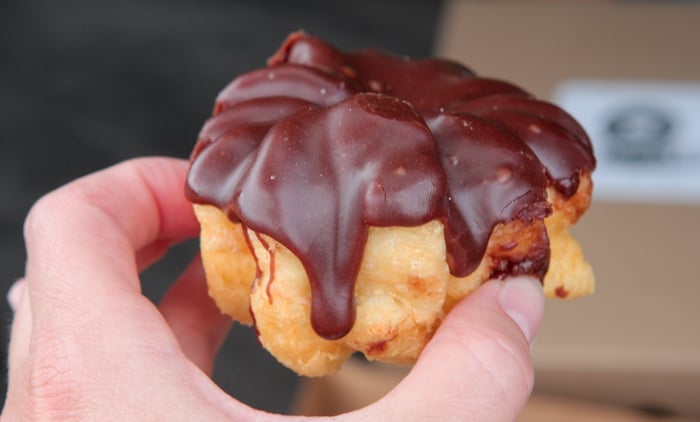 The Chocolate french cruller.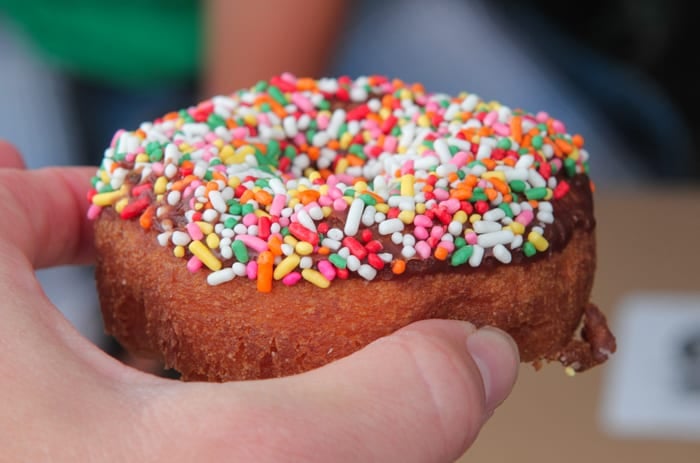 Chocolate cake with sprinkles.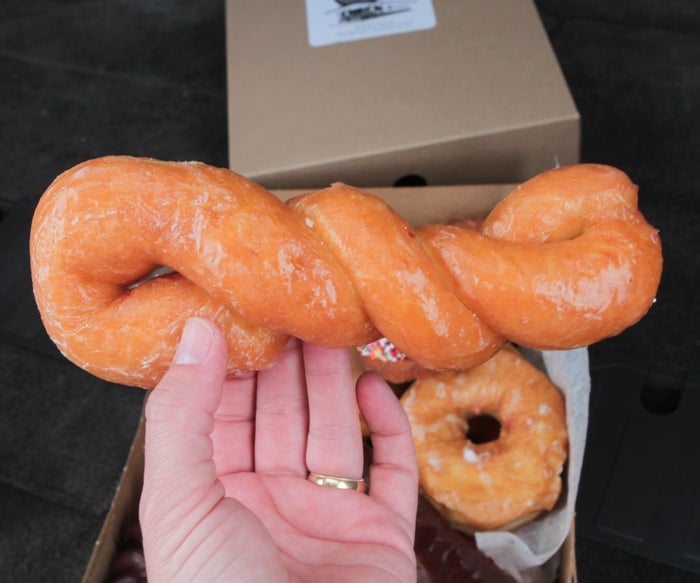 The glazed twist.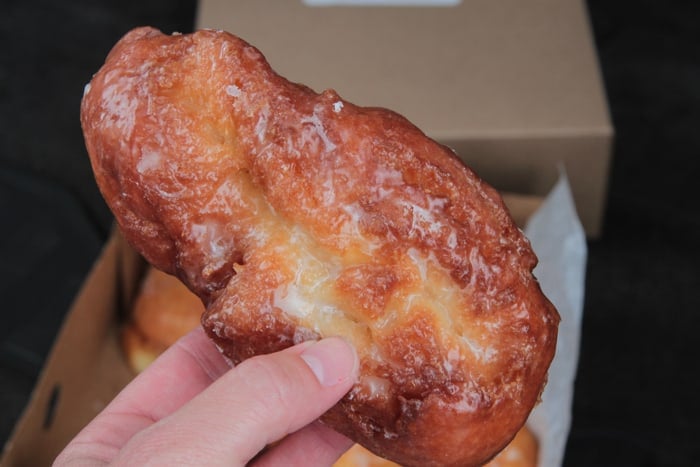 The Buttermilk–this was one of our favorites.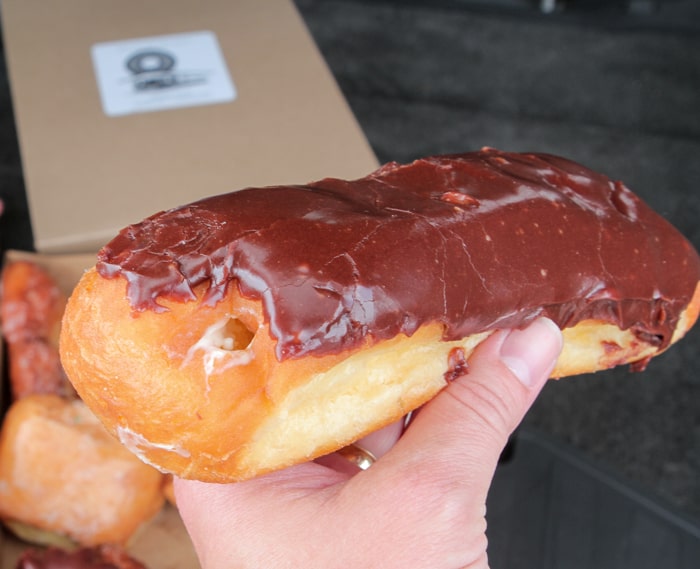 The Creme filled chocolate long john.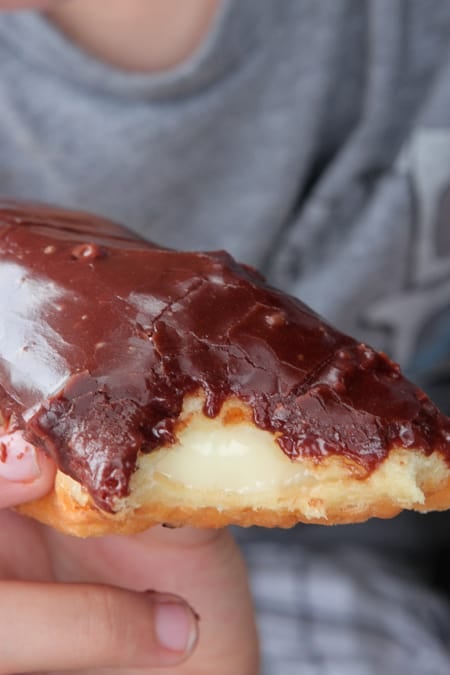 This was also a favorite of ours–such a moist donut with beautiful creme.
Another favorite is this glazed raspberry jelly filled.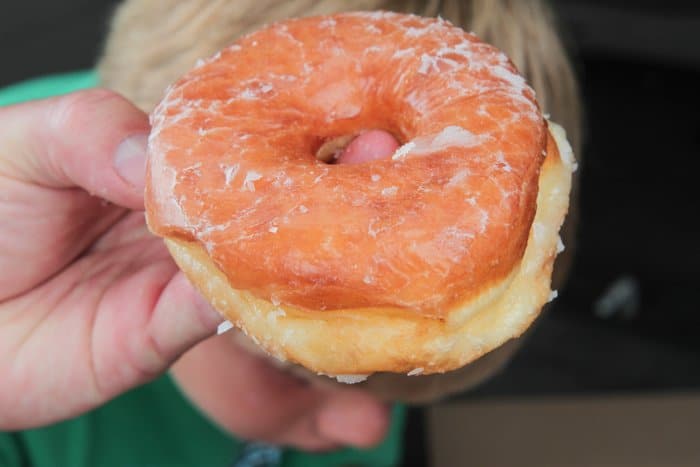 Although respectable, the plain glaze did not compete with the group of best glazed we've had.
We recommend adding the Apple fritter to your box of 12–crunchy on the outside, moist in the middle.
LOCATION: (suburb of LA)
805 West Manchester Boulevard
Inglewood, CA 90301
Map it
OUR BILL: 1 dozen cost us $9.95
P.S. One final clip of Randy's Donuts cameo in a Toyota Super Bowl commercial