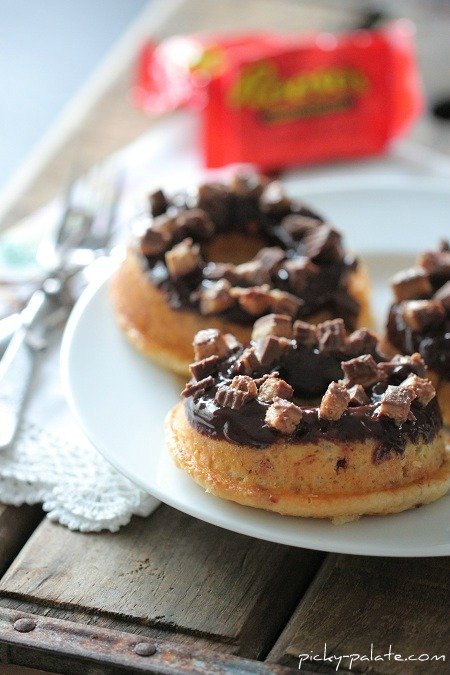 A couple Sundays ago I has so much fun experimenting in the kitchen. I am still obsessed with my Donut pan by Wilton so I knew I wanted to make another fun baked donut 🙂
I had oodles of Halloween candy around which only meant one thing…..Reeses Peanut Butter Cup! One of my favorite candy bars ever!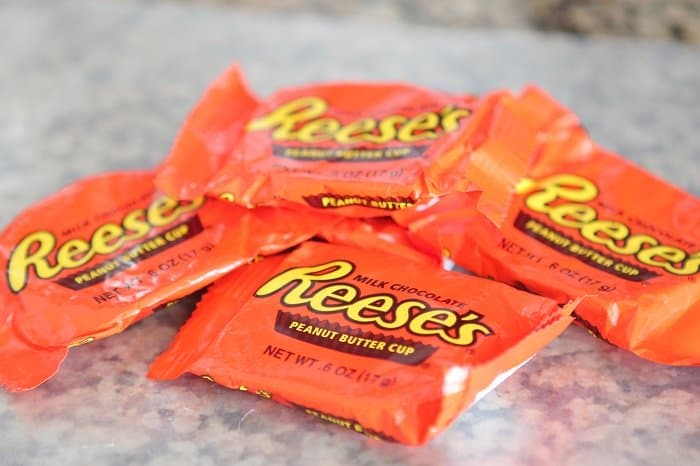 This recipe is very similar to my Baked Pumpkin Ice Cream Donuts minus the pumpkin. I added smashed peanut butter cups right into the batter! Yum!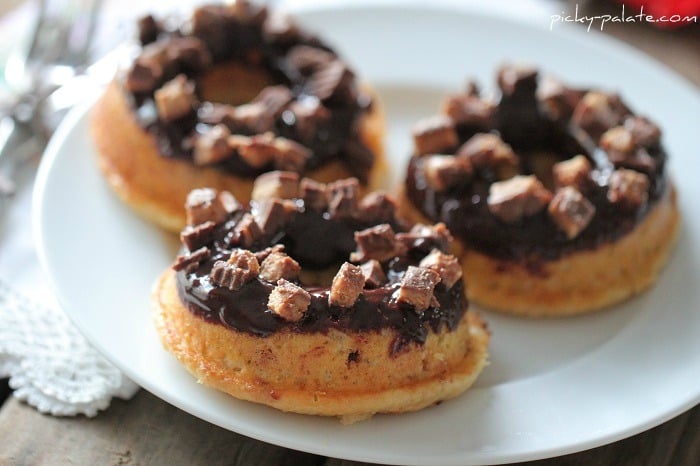 Reeses inside the donuts and on top 🙂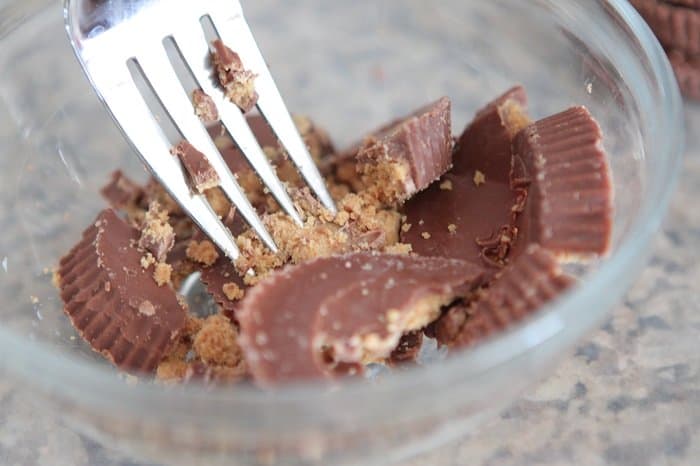 For the filling, mash up 3 fun size Reeeses Peanut Butter Cups.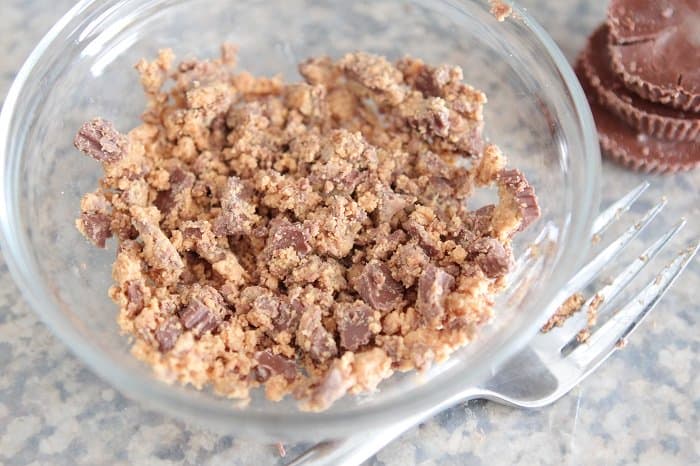 This fabulous bowl of cups will go into your donut batter.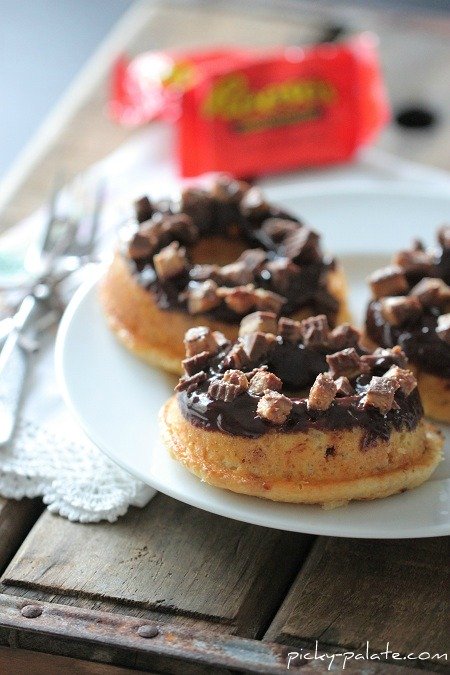 The consistency is soft, cakey and Reeses Peanut Butter Cup delicious!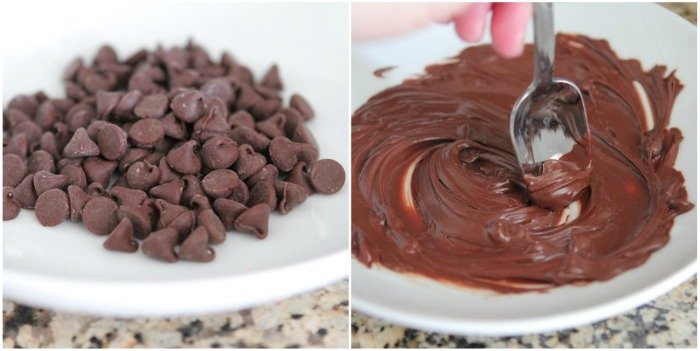 Instead of the glaze on my Pumpkin Ice Cream Donuts, I went with a chocolate ganache. Simple.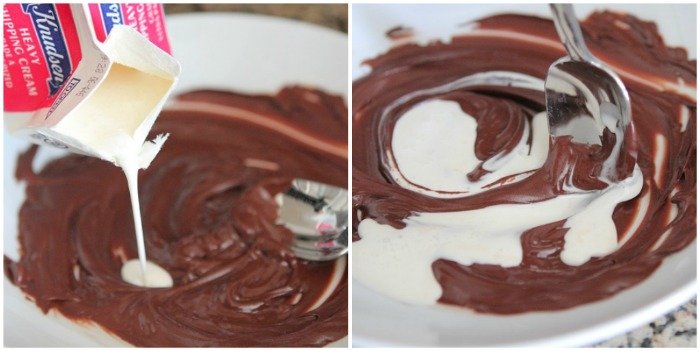 Once your chips are melted add some heavy cream, stirring until melted and shiny.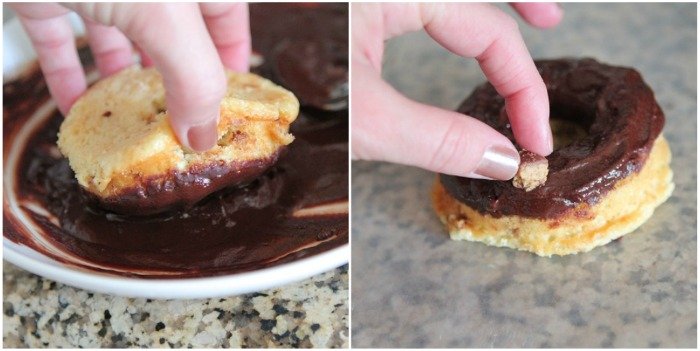 Time to dip and top with more chopped peanut butter cups.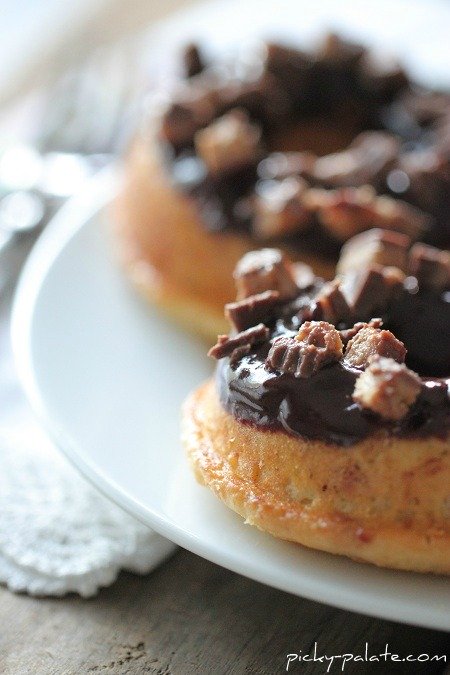 [ziplist]
Reeses Peanut Butter Cup Baked Buttermilk Donuts
3/4 cup all purpose flour
1 tablespoon baking powder
1/4 teaspoon kosher salt
1/4 cup granulated sugar
1 large egg
1 teaspoon vanilla
3 tablespoons instant vanilla pudding mix
3 Fun size Reeses Peanut Buter Cups
3/4 cup buttermilk
1 cup chocolate chips
2-3 tablespoons heavy cream
3 Fun size Reeses Peanut Butter Cups, chopped to garnish ganache
1. Preheat oven to 350 degrees F. and spray donut pan with non-stick cooking spray.
2. Place flour, baking powder, salt, sugar, egg, vanilla and pudding mix into a large mixing bowl. Add smashed Reeses Peanut Butter Cups and pour in the buttermilk, stir to combine.
3. Scoop batter into prepared donut pan (in batches if necessary). Bake for 15-20 minutes, until baked through. Remove and let cool for 10 minutes before removing from pan.
4. To prepare the chocolate ganache, place chocolate into microwave safe bowl and heat until melted, in 30 second intervals. Add cream to chocolate stirring until smooth. Place back in microwave for 15 seconds if needed to thin out. Add more cream if needs thinning out. Dip tops of donuts in chocolate, top with chopped Reeses Peanut Butter Cups and serve!
Makes 9-11 donuts
____________________________________
Have a great day! Come back soon!