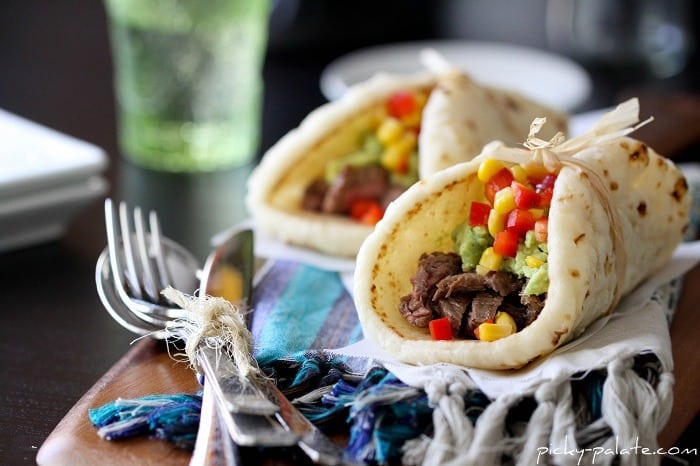 It's almost Cinco de Mayo! Any excuse to make Mexican food, is a great celebration to me!
I developed a simple and completely flavorful marinade for carne asada beef or flank steak, that marinates for an hour, is grilled for a few minutes and presto, restaurant style carne asada tacos are ready! I hope you guys can find this tortilla bread that I have pictured below. It makes the best soft tacos ever, no joke. If your grocery store carries them, it will be right by the other tortillas. I am crossing my fingers for you!! If you don't have any luck, use a traditional taco size flour or corn tortillas 🙂
Be sure to take a peek at my Creamy Salsa and Black Bean Nachos that I developed for Kraft as well 🙂
Break out your sombreros, maracas, chips and salsa, it's Mexican night!!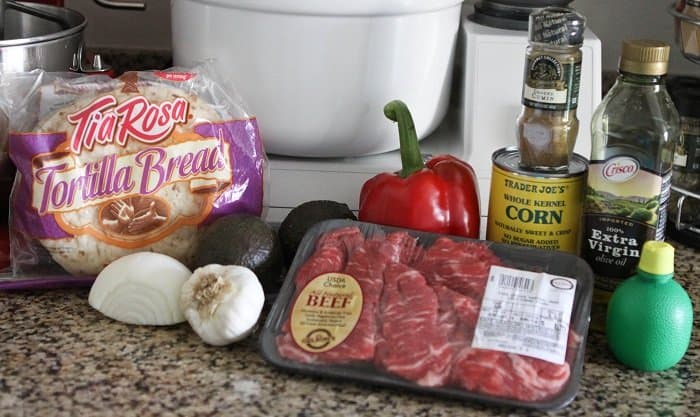 Left: Tia Rosa Tortilla Bread, onion, garlic, avocado, carne asada beef (flank steak), red bell pepper, ground cumin, corn, olive oil and lime juice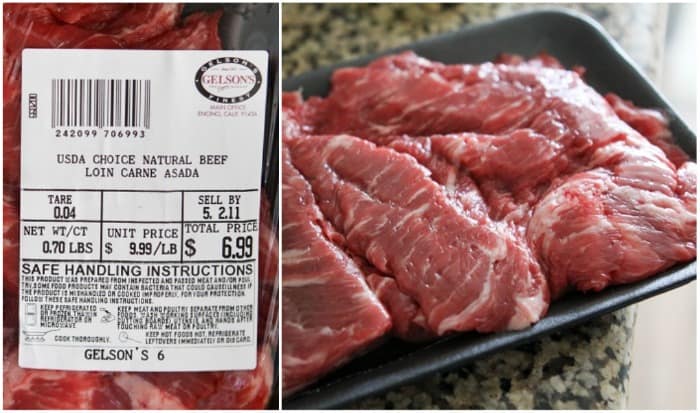 Here's the beef, it will come in one rectangular piece that you will later slice 🙂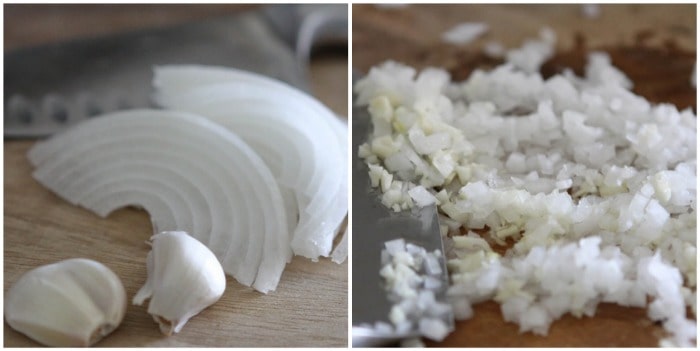 Let's start the marinade. Chop your onion and garlic.

Add some lime juice to olive oil.

Now add your cumin, salt and pepper. Give it a good whisk.

Grab a big ziplock bag and add your onions/garlic, beef, and marinade.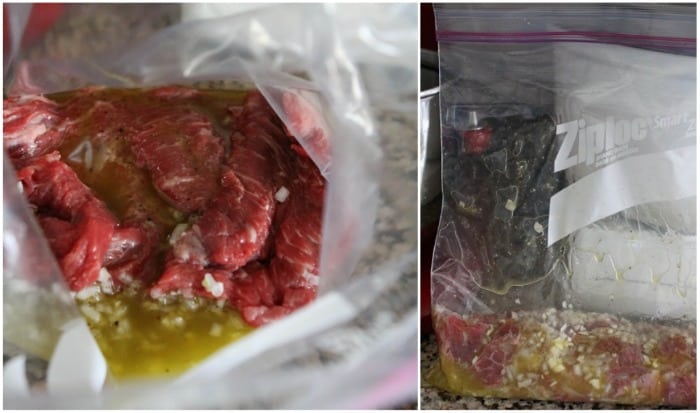 Give it all a good swish inside the bag, zip it up and let marinade for about an hour.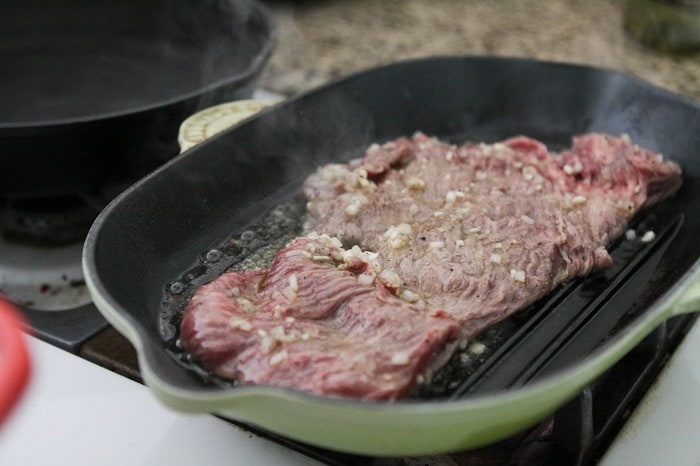 I tossed mine on my grill pan, but feel free to use the ol' outside grill if you'd like.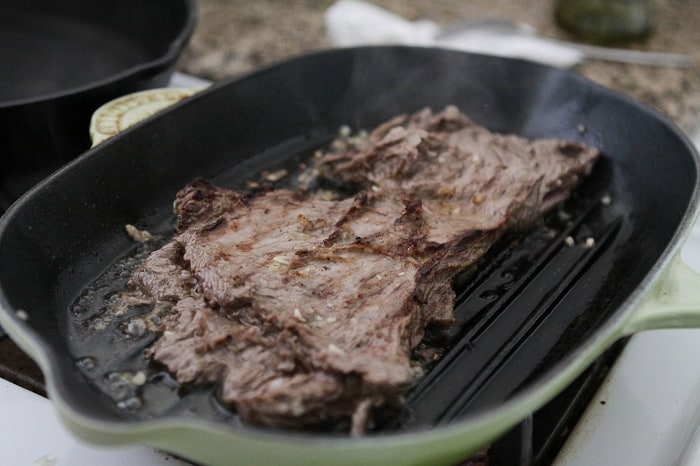 After about 3 minutes, give it a flip and grill for another 3 minutes 🙂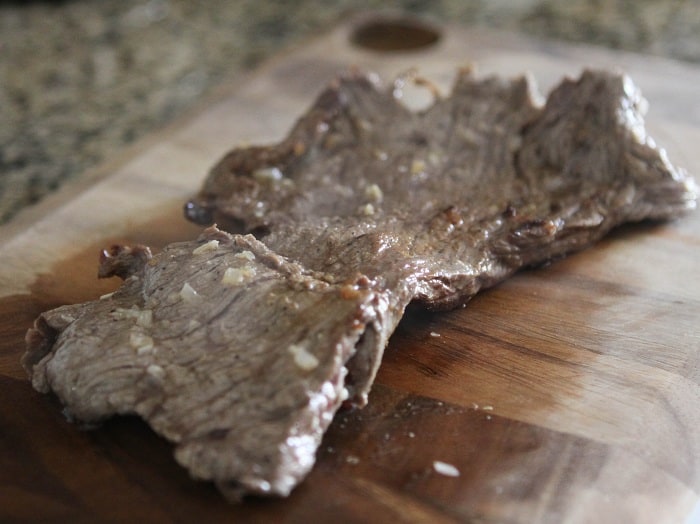 Always let your meat rest for a good 5 minutes, it brings all of those juices back throughout the beef.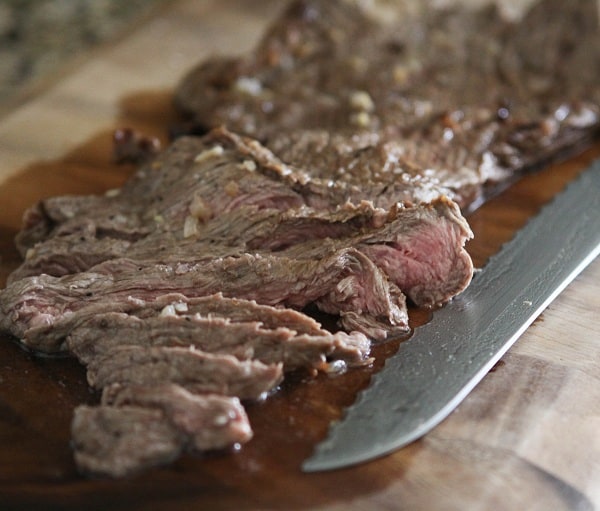 Use a sharp or serrated knife and cut thin slices on the bias like I've done here 🙂 Oh and lick your fingers to get a preview, this stuff is delish!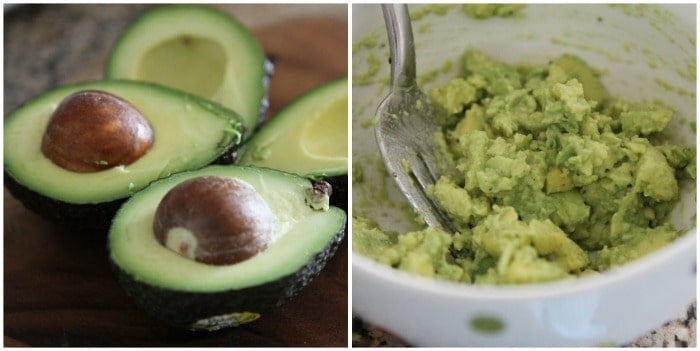 It's not a taco without some guacamole right?! I like my guacamole simple with just some lime juice, salt and pepper, but get as crazy as you'd like 🙂

I mixed a half can of corn with 1/2 cup diced red peppers for some pretty color and texture to put on top of the tacos.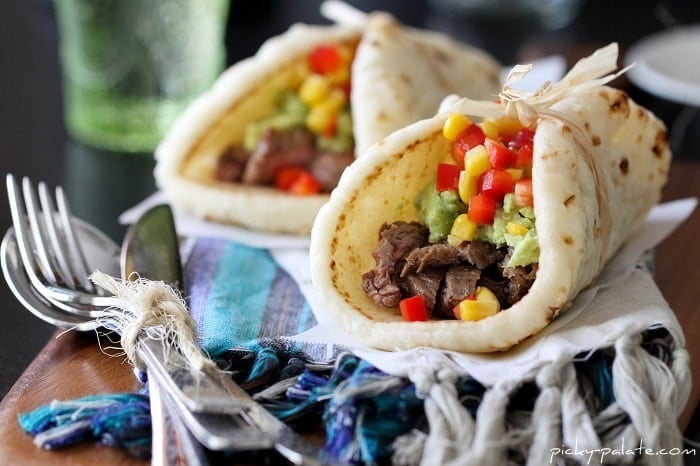 Here you have a darn good carne asada soft taco, dig in!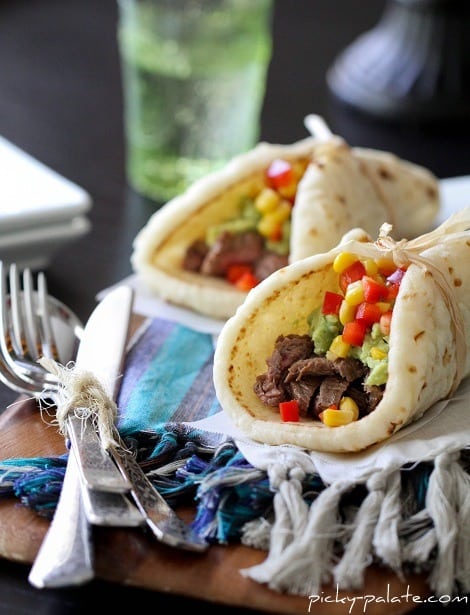 [ziplist]
Restaurant Style Carne Asada Soft Tacos with Guacamole and Corn
1/2 cup extra virgin olive oil
2 tablespoons lime juice
1/2 teaspoon ground cumin
1/4 teaspoon kosher salt
1/4 teaspoon freshly ground black pepper
1 pound carne asada beef or flank steak
1/2 cup finely chopped white onion
2 cloves minced garlic
2 tablespoons extra virgin olive oil
2 avocados, peeled and seeded
1 tablespoon lime juice
1/4 teaspoon kosher salt
1/4 teaspoon freshly ground black pepper
3/4 cup yellow corn
1/2 cup finely diced red bell pepper
4 soft tortilla bread
1. Place oil, lime juice, cumin, salt, and pepper into a medium bowl, whisking to combine. Place beef, onions, and garlic into a large zip top bag and pour marinade inside bag. Close top of bag and with hands, massage beef with marinade to coat evenly. Place in refrigerator and marinade for 1 hour.
2. Heat oil in grill pan over medium heat. Grill beef until browned, about 3 minutes per side. Transfer to a cutting board to rest for 5 minutes. Cut thin slices against the grain or on the bias.
3. Place avocado, lime juice, salt, and pepper into a medium bowl. Mash with a fork until well combined.
4. Place corn and peppers into a medium bowl, mixing to combine.
5. Place beef slices, a dollop of guacamole, and a spoon of corn and peppers into soft tortilla bread. Serve warm.
Makes 4 servings
_______________________________
Have a fabulous week! Come back soon 🙂