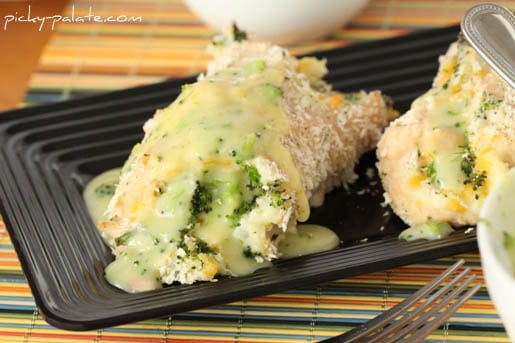 Yipee it's Thursday, which means tomorrow is Friday! I am so excited for Saturday which is the National Food Bloggers Bake Sale . I'll be joining a group of other great LA bloggers who will be donating baked goods to raise money for Share Our Strength, hunger-based charity. Really looking forward to helping out, I'll be sure to take lots of pictures of our day and share them next week!!
Now onto some dinner….can I just say YUM? Think dinner all rolled into one cute little chicken breast! I'm talking mashed potatoes, broccoli and cheese rolled up in crispy crusted chicken. Love this recipe 🙂
This idea all started when I had a massive amount of left over mashed potatoes in the fridge. I thought, why not roll some fabulous dinner favorites into chicken? It sounded a bit crazy at first, but as I was putting it all together, I just knew it would be a hit. I would definitely recommend making the mashed potatoes in advance. Once the potatoes are done, this is a quick dinner to prepare…..and fun too!
Hope you enjoy 🙂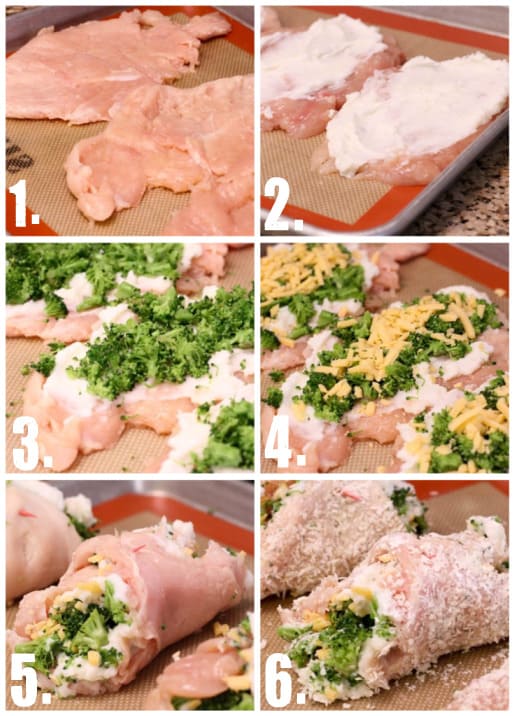 1. Pound chicken 2. Spread with prepared mashed potatoes 3. Layer with broccoli 4. Layer with cheese 5. Roll and secure with toothpick 6. Coat with crumbs and Bake!! See, it's pretty easy!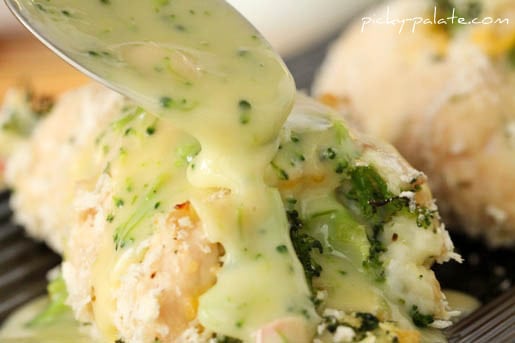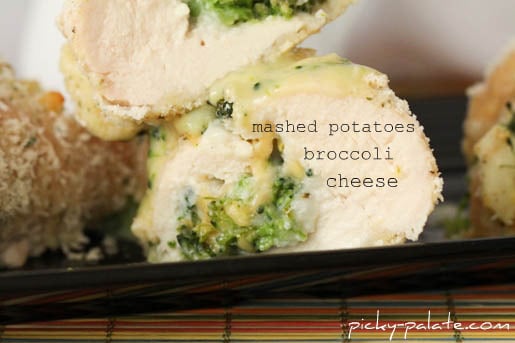 4 large boneless skinless chicken breasts, pounded to an even thinness
1 1/2 Cups prepared mashed potatoes, on the thick side, helps if they are chilled. Click HERE for my recipe
2 Cups steamed broccoli, chopped into very small pieces, almost minced
1/2 Cup shredded cheddar cheese
1/2 Cup all purpose flour
1/4 teaspoon salt
1/4 teaspoon pepper
1 beaten egg
1 1/2 Cups panko bread crumbs
1 1/2 Tablespoons Ranch Dressing Seasoning Mix
10 oz can cream of chicken soup
1 Cup milk
1 Cup steamed broccoli, finely chopped
1. Preheat oven to 350 degrees F. Place pounded chicken breasts onto a large baking sheet. Spread a thin layer of mashed potatoes over each chicken breast then layer with broccoli and cheddar cheese. Carefully roll each chicken breast up securing ends with a toothpick. Place flour, salt and pepper into a shallow bowl. Place beaten egg in a second bowl and the panko and ranch mix into a 3rd shallow bowl. Dip/roll rolled chicken carefully into flour then egg, then panko mix (this will get a bit messy, don't worry, it turns out great anyway!!) Place chicken rolls back onto a baking sheet that's been sprayed with cooking spray or is lined with silpat. Bake for 30-35 minutes or until chicken is cooked through (juices are clear, not pink). Let rest for 10 minutes.
2. Heat cream of chicken soup, milk and chopped broccoli in a small saucepan until warmed. Pour spoonfuls of sauce over each chicken roll and serve.
4 servings
_______________________________________________________
I couldn't help but share some of my favorite shots of the boys and their new bubble sets. I think I could look at these all day 🙂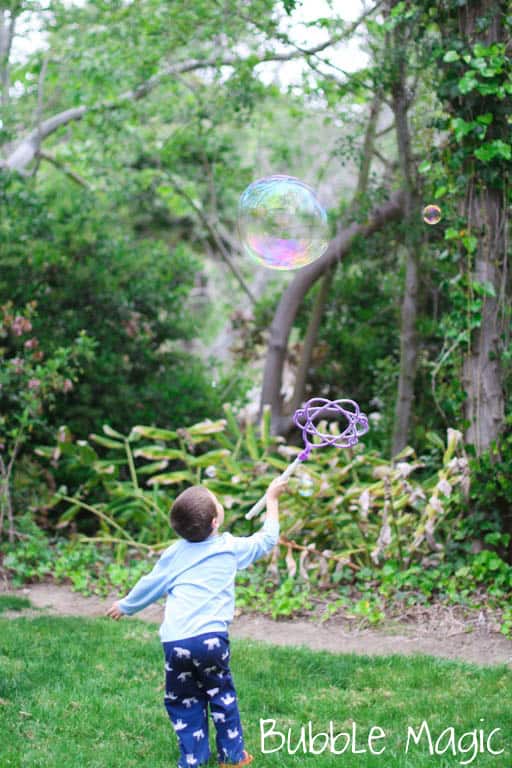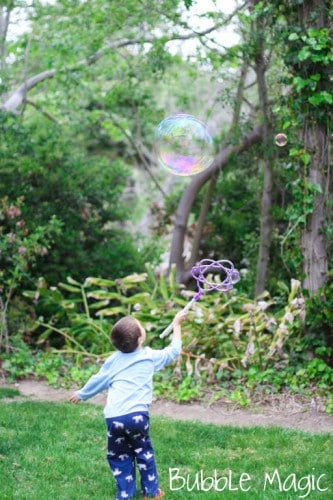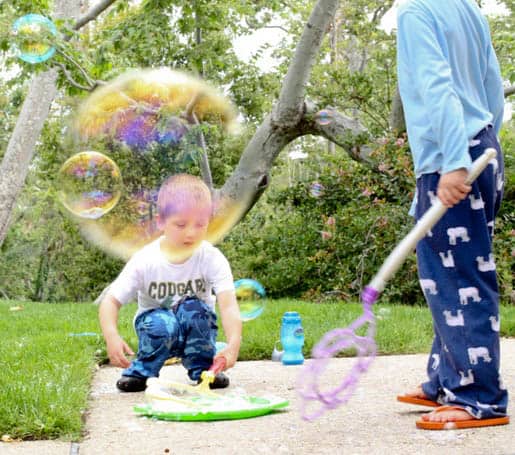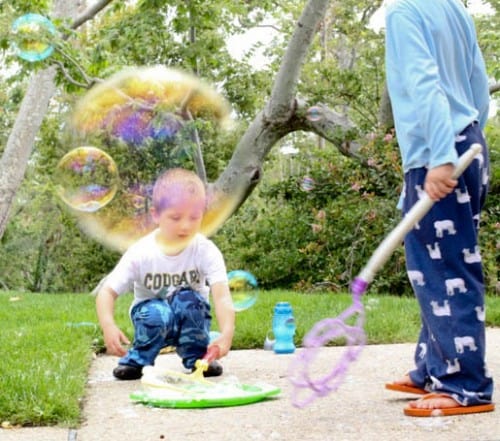 This was probably the most fun I've had taking pictures, ever!
Have a great rest of your week and weekend!! See you soon 🙂