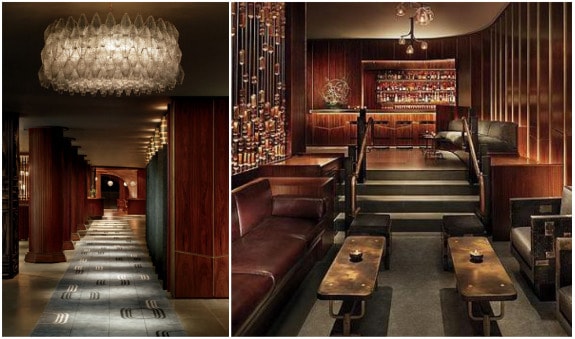 This image of hotel from Google
Last week was such a whirlwind of excitement. My buddy Amanda and I literally ate and shopped our way through NYC for 4 days straight. I'm not even sure where to start. Together we took almost 1,ooo photos over our 4 day visit!
Unilever put us up in this ultra Swanky and totally fabulous Royalton Hotel during BlogHer10 for some Culinary Fare and Pampering before and after the conferences. Can you get over how cool this place is?! Take a look at our awesome room!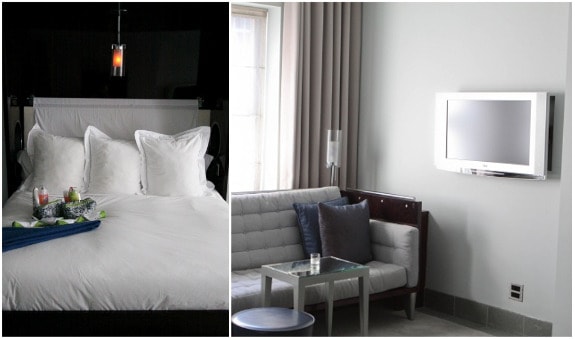 Loved our room, very chic 🙂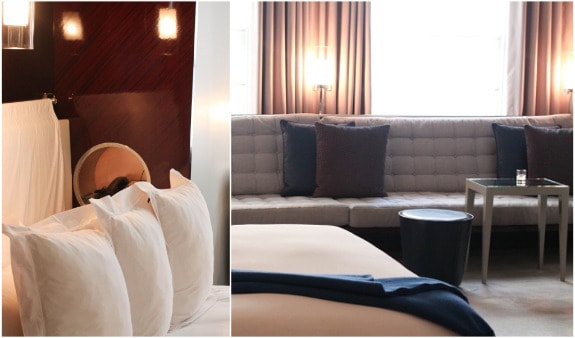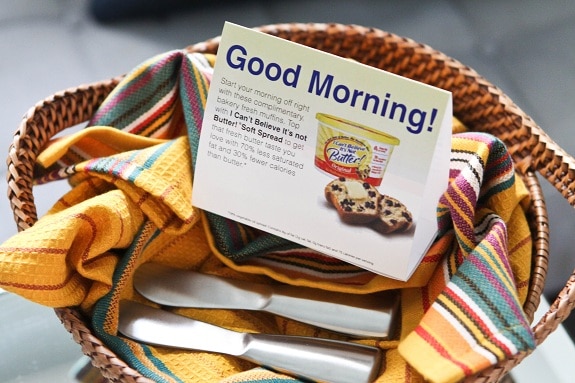 It was so nice to find a note under our door that said…."open door for fresh muffins." Sweet!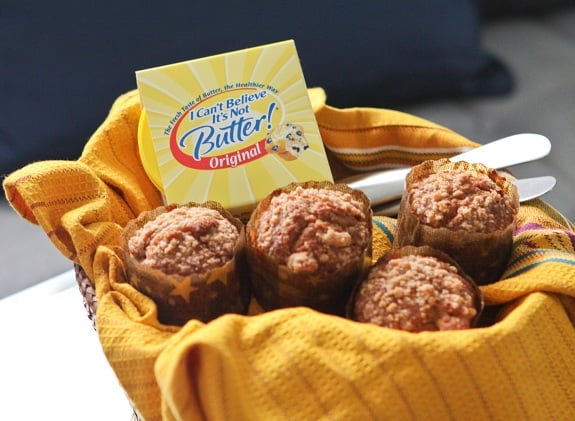 Ahhhhh, we loved this 🙂
this photo via Amanda
We also came home the first evening to find these adorable make-up bags full of lotions and LOTS of deodorant. It was so hot in NY last week, so we appreciated the goods!
The streets of NY are incredible, such energy everywhere you go. This was directly to the left of us towards 5th Ave.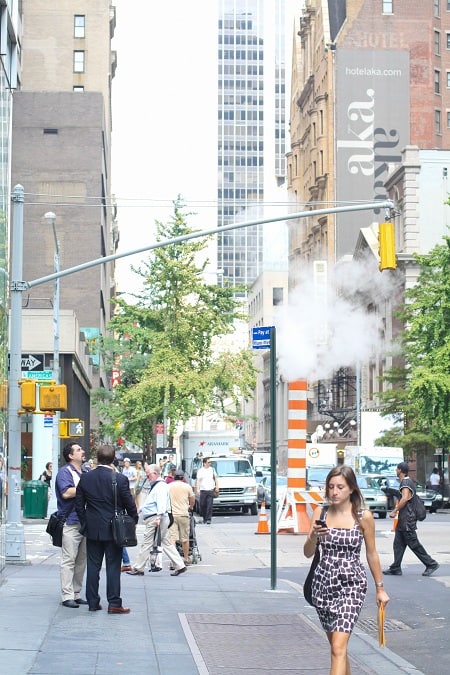 This was to our right, just one block from Time Square. People EVERYWHERE always on the go……and always on cell phones 🙂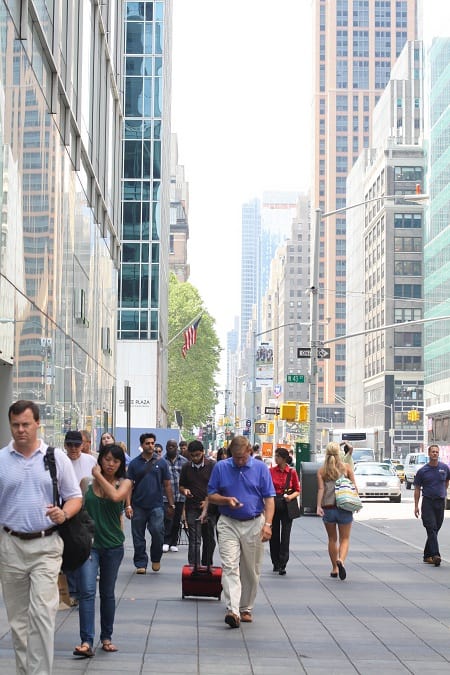 Love these streets. Amanda and I walked all over them.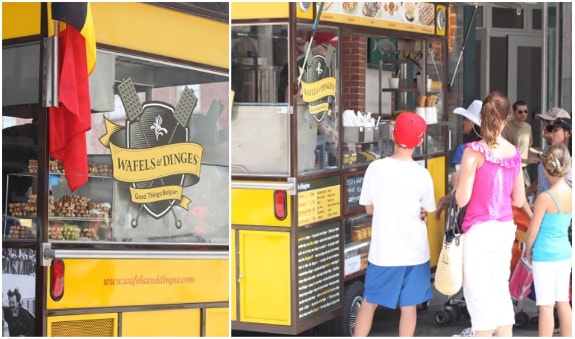 After Amanda and I got settled last Thursday we headed to SoHo area and ate at this famous mini food truck, Waffles & Dinges. Talk about the best waffles ever! Definitely worth hunting down if you are in the area 🙂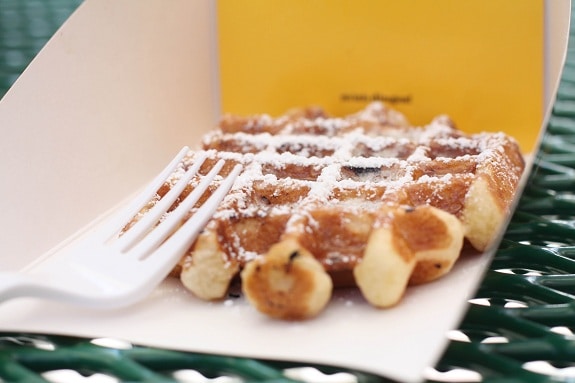 I'll leave you with Amanda's waffle 🙂
Up next is our Martha Stewart Blogger's Party and more of the fabulous places we ate!