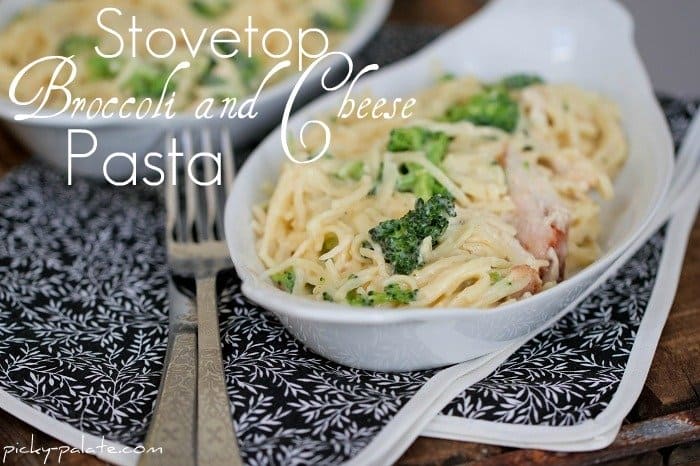 I know I have said it before, but quick and easy dinners are my favorite. This dish has a rich cheesy sauce that gets added to a big pot of broccoli, chicken and pasta. It's comforting, delicious and will be on your table in about 20 minutes tops 🙂
Hoping to make your weeknights easier with my quick and easy dinner ideas. This one is done right on your stovetop too, Enjoy!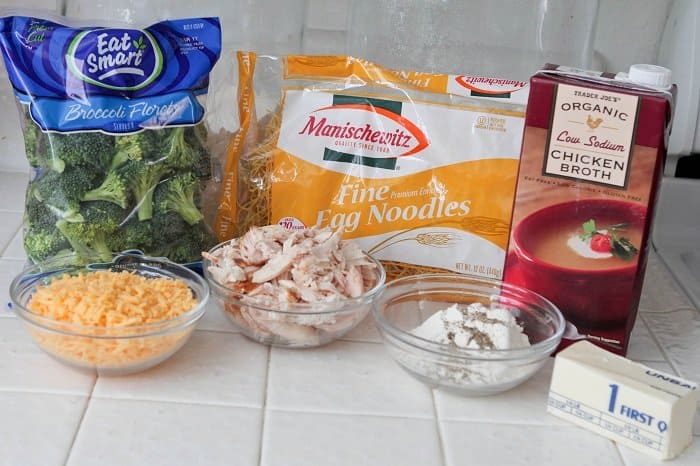 Here's your ingredient line up. Forgot to add the milk, so imagine that is here 🙂

Here's the simple cheese sauce that will go into your pasta. It's pretty fabulous. If you've made my Wild Rice Casserole, it is very similar to the one I use there.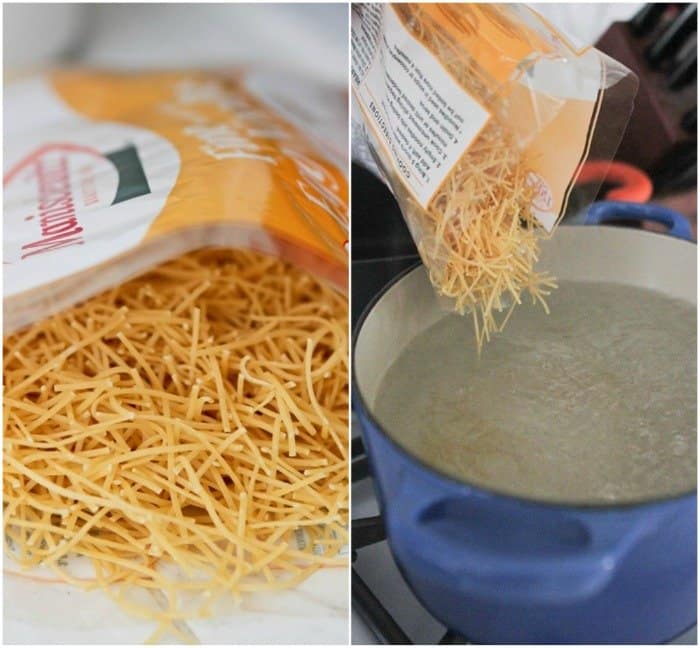 I picked up these fun thin egg noodles for my pasta, but any of your favorite shape or size will do the trick. These egg noodles only boil for 4 minutes, so I kind of love them! The cheese sauce is thick so be sure you don't overcook your pasta, lots of stirring could smash a pasta that is overcooked 🙂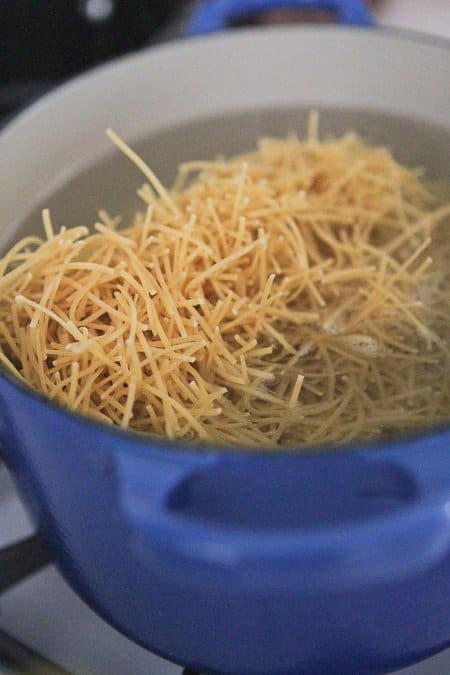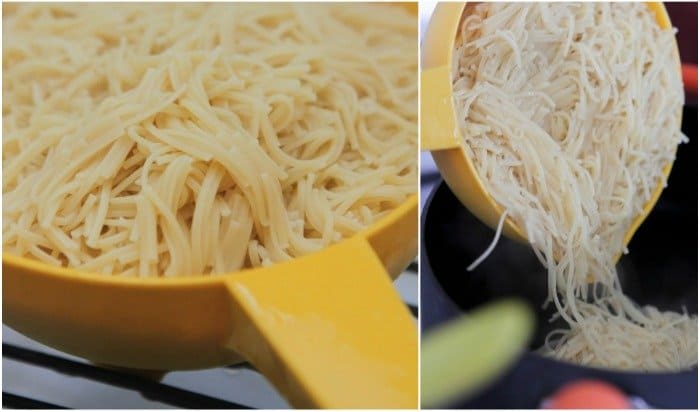 Drain your pasta and run it under cold water to stop the cooking.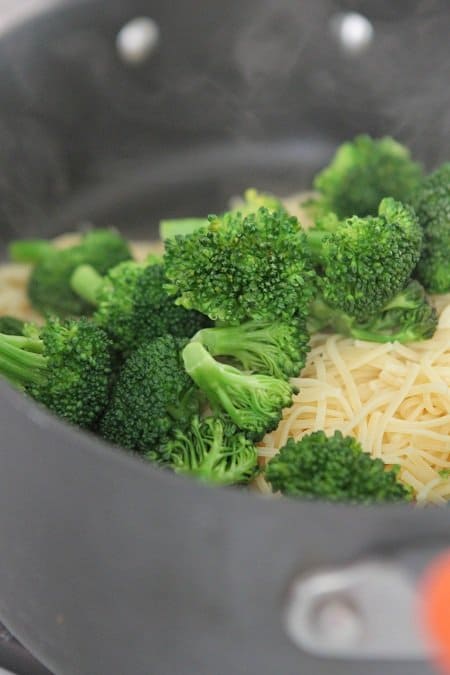 Add your pasta to a big pot then add your broccoli…..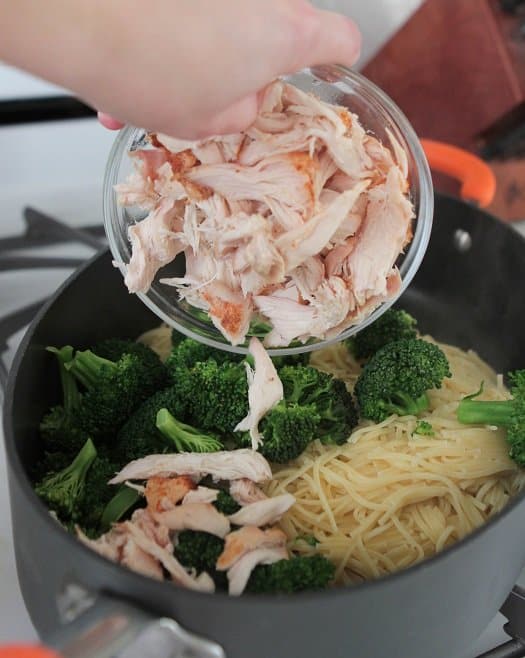 ….add your chicken.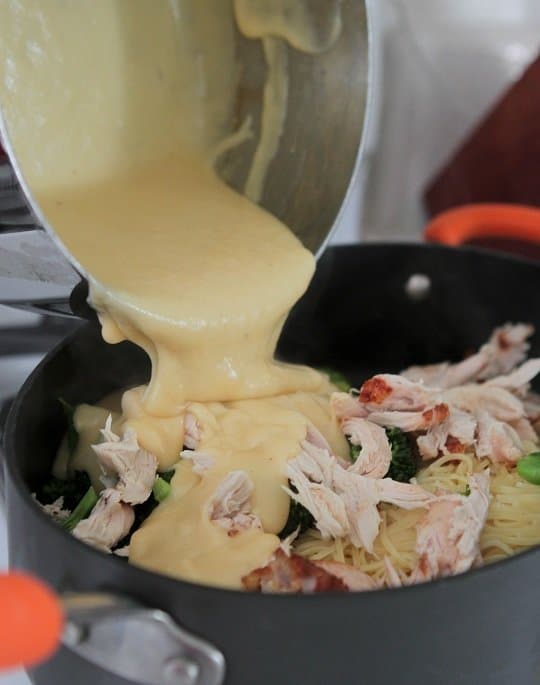 Now the fabulous cheese sauce. Mmmm. Give it a good stir, loosen the sauce with a little milk and serve.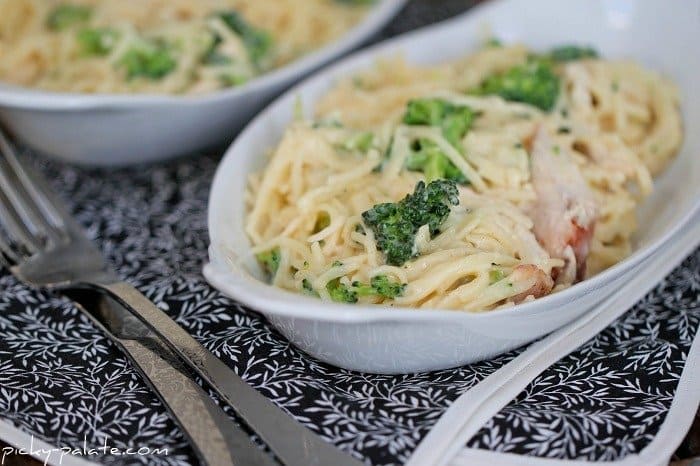 [ziplist]
Stovetop Broccoli and Cheese Chicken Pasta
1 pound thin egg noodles
1 stick unsalted butter
1/2 cup all purpose flour
1 teaspoon kosher salt
1/2 teaspoon freshly ground black pepper
2 1/2 cups chicken broth
1 1/2 cups shredded cheddar cheese
2 cups shredded cooked chicken breast
1 pound broccoli florets, steamed
1-1 1/2 cups milk
1. Prepare egg noodles according to package directions, drain and run under cool water to stop cooking.
2. Melt butter into a medium saucepan over medium heat. Whisk in flour, salt and pepper, whisking until thick and combined. Slowly whisk in chicken broth until combined. Increase heat to high and whisk until thick and bubbly. Reduce heat to low and stir in cheese until melted.
3. Transfer cooked noodles to a large dutch oven or pot over low-medium heat. Add chicken, broccoli and cheese sauce, stirring; will be thick. Stir in milk to loosen sauce to your liking. Serve immediately. This dish does best when served as soon as possible. If needed to be prepared ahead of time, add additional milk or chicken broth to loosen sauce.
Makes 6 servings
__________________________________
Have a great day! Come back soon 🙂