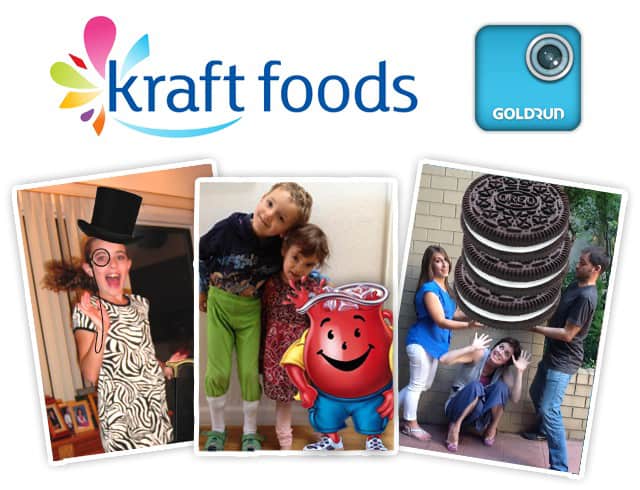 The Kraft Foods Photo Booth app is a hoot for the whole family. It had us cracking up, snapping pictures and playing all afternoon. The app came out July 17th and is housed on the GoldRun Platform which is is available for the iPhone 3GS, 4 & 4s, the iPad 2, 3, & 3G, and all standard Android devices.
To get started, go to the iTunes store, Android App Store or Goldrun Website and download the platform for free. After you have downloaded GoldRun, just open it and click "campaigns" then choose Kraft Photo Booth! You can login to the app through your Facebook or Twitter account and click the Kraft Foods Photo Booth App.
You get to pose with your favorite Kraft Food Characters and share them with your family and friends. Check back each week to find new characters and fun products to pose with. Up first is the Kool Aid Man, Oreo and Planters 🙂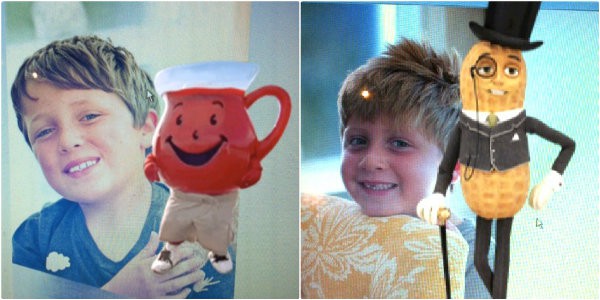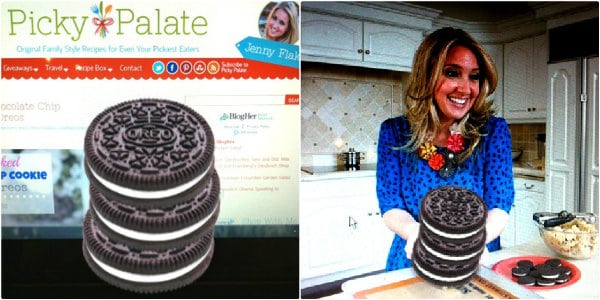 Needless to say, this is a great app for the family. The kids had so much fun deciding what character to use for their pictures 🙂 Be sure to download the app for your family today!! If you need me, I'll be adding giant Oreo's to all of my pictures, lol! Love it.
Disclaimer: I was given an iPad 3 for compensation however thoughts and opinions are my own.