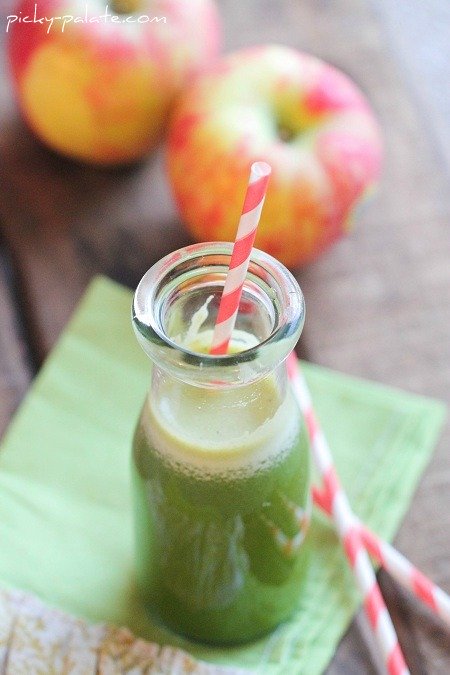 Yes, you are right, this is not a typical Picky Palate recipe 🙂 Over the last 6 months or so, my husband and I have been doing a lot of blending (with our Blendtec) and juicing. I love drinking these in the morning for breakfast, it's amazing how great you feel. We have a fun juice shop down the street from us called Nekter Juice Bar that we visit often. One of my favorite juices to order from them is their Toxin Flush which has all of the same ingredients as you will see below.
I do not know their exact recipe, but you know I was determined to re-create my favorite drink in the comfort of my own home so I could have it anytime I wanted.
It ends up I like my version even more. Score!
Please know, we have a very basic juicer, it is nothing fancy. I think it's the Jack LaLanne basic model. Let's take a look at my favorite morning juice 🙂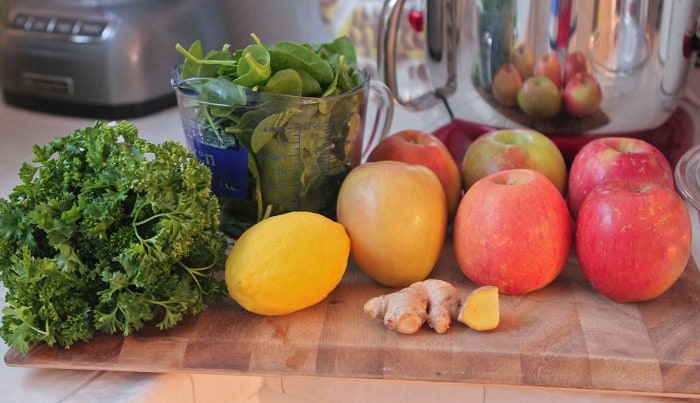 The ingredients for my Power Juice are apples, spinach, parsley, lemon and fresh ginger. Love!
If you've never juiced before, it's quite fun. It's a little bit of a production with set up/clean up, but once you get the hang of it, it's not so bad 🙂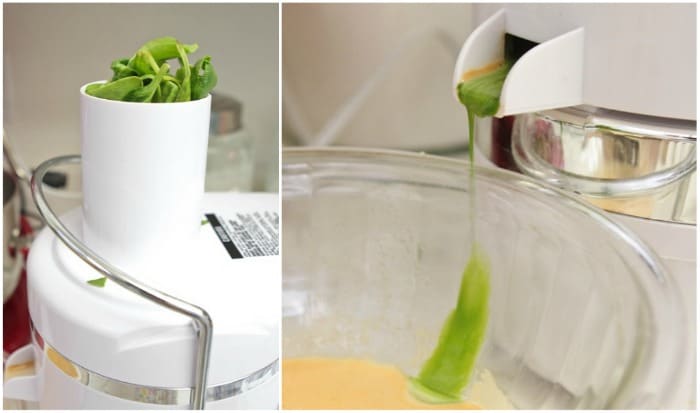 Keep adding your ingredients to the juicer and watch the juice flow 🙂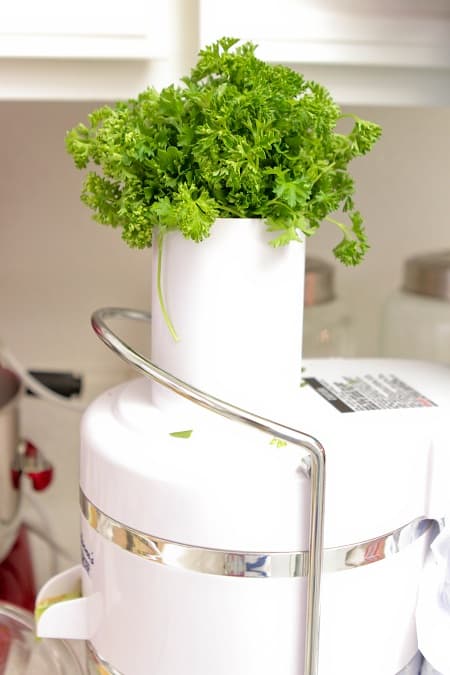 Don't worry, the drink does not taste like parsley or spinach. It just adds a perfect freshness not to mention it's health benefits.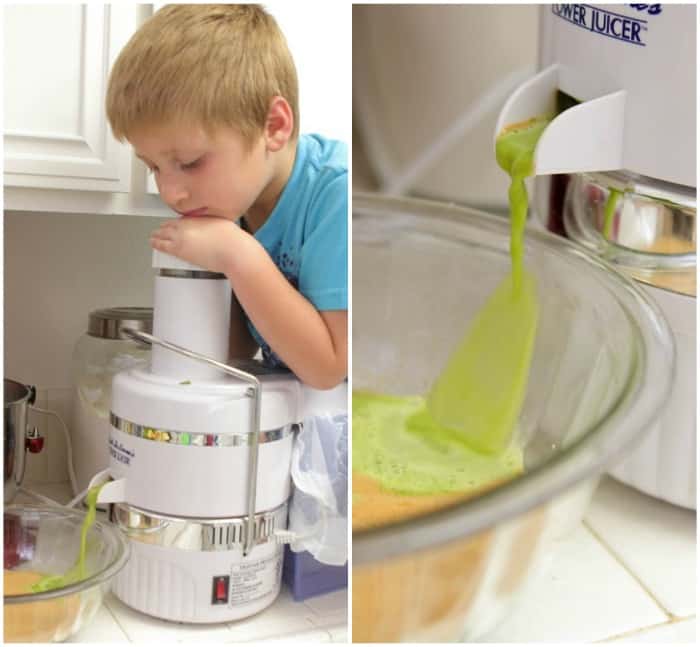 My little guy loves helping smash the fruits and veggies.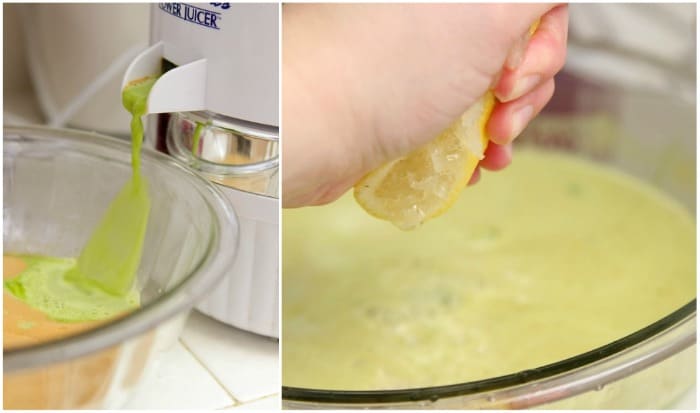 Almost done!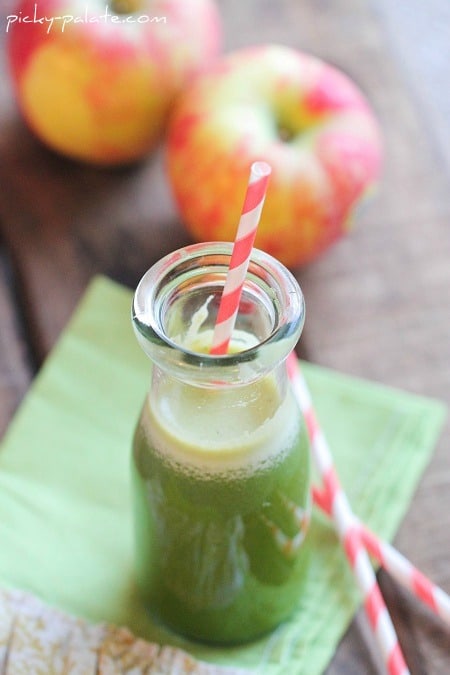 [ziplist]
The Ultimate Green Power Juice
6 large Fuji or Gala apples, quartered
4 cups baby spinach leaves
1 bunch of parsley
2 inches fresh ginger, skin removed
1 lemon
1. Turn juicer on and add half of the apples. Add spinach, parsley, ginger, and remaining apples. Squeeze lemon into juice.
Makes 2 servings about (4 1/4 Cups) depending on the size of your apples
_____________________________
Have a great day! Come back soon!