Disneyland's Tiki Juice Bar….or just "The Dole Whip Place" as we call it, is one of those special treats in the park that you will wait in a mile long line with a smile on your face because you know it will be worth it! Crazy I know.
The Tiki Juice Bar is located right inside of Adventureland next to the Tiki Room, which is where you can watch a fun musical show that the little ones LOVE. My 6 and 9 year old are a bit over it, but the little ones get a kick out of the singing and dancing birds 🙂
What you'll find is this outside little hut that serves 2 lines. The most obvious line is usually the really long one that trickles down towards the Jungle Cruise. If you walk into the Tiki Room area, you will find a sneaky 2nd line that is generally much shorter…..so go to that line.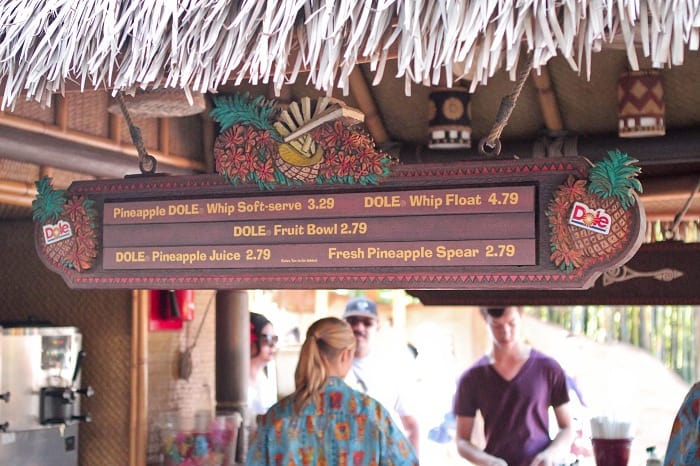 You'll find just a few items available, but all fresh and pineapple-y delicious 🙂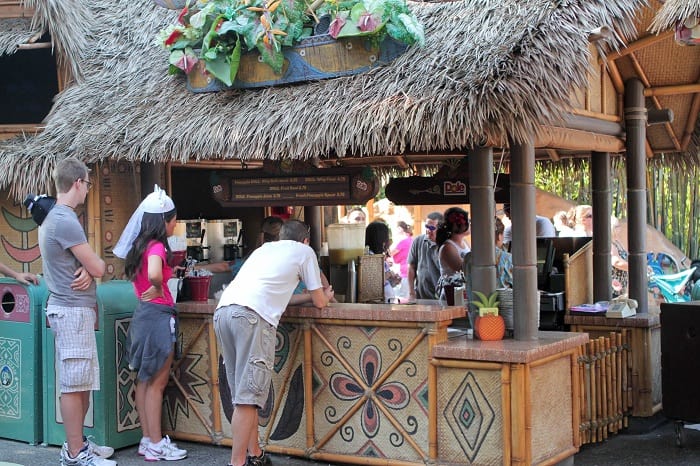 Here's my cute husband FINALLY up to the front of the (2nd) line around the back by the Tiki Room. This trip was mid September about 3:15pm. We were in line for about 35 minutes, just to give you an idea.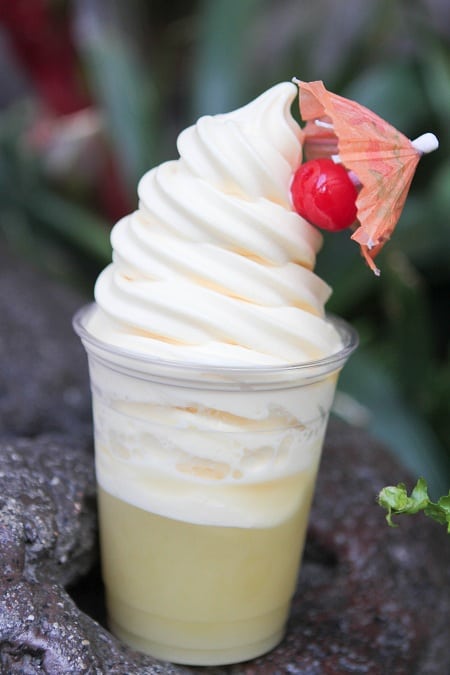 Up first is the ever so popular Dole Whip Float. Not only do you get the pineapple soft serve on top, but you get pineapple juice on the bottom. A very popular choice. This one does not disappoint.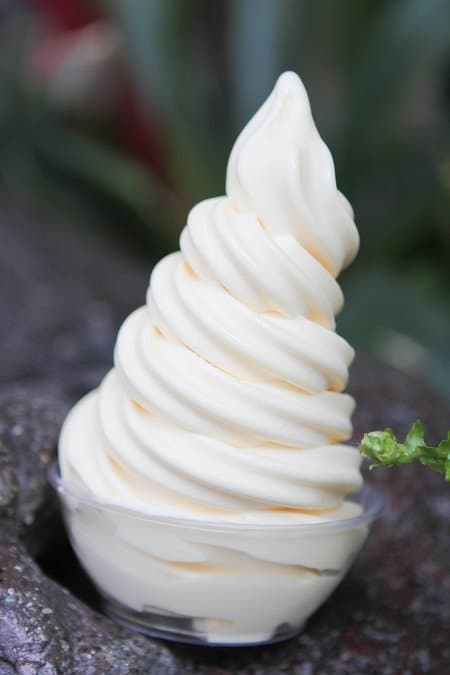 Here is the Pineapple Dole Whip Soft Serve. You can see they give you a big serving. This soft serve is hard to explain, it's so light and almost airy with a soft pineapple flavor. People wait in line all day to have this baby!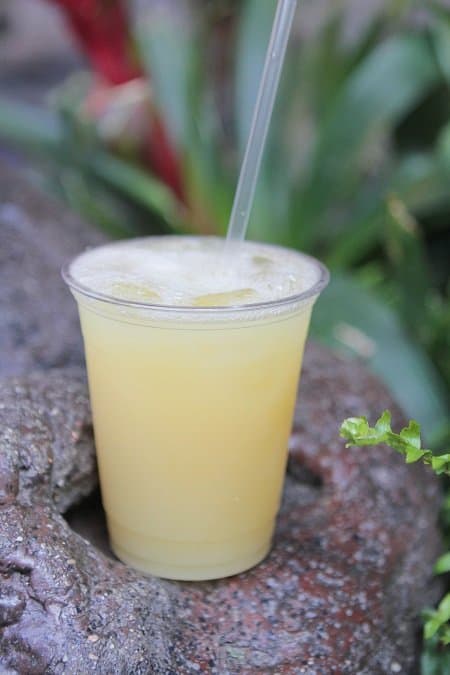 Call me boring, but this is what I order…..the straight up Dole Pineapple Juice. It is so refreshing and ice cold. I am a fan, but my family thought I was crazy, lol.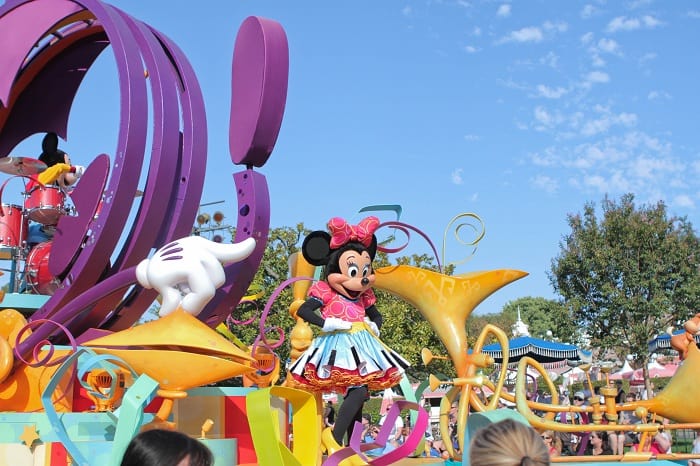 We made it out of line just in time to watch Mickey's Souondsational Parade. I don't care how old I am, I still LOVE these darn parades! So fun and festive.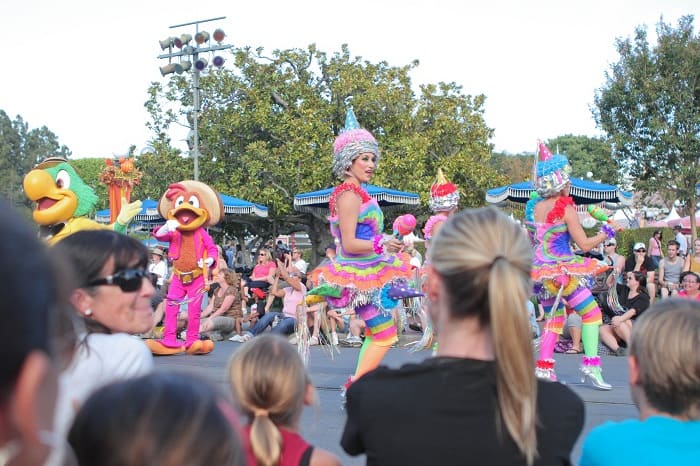 The entire parade, I kept telling my husband, ooooo I want that girl's outfit for Halloween!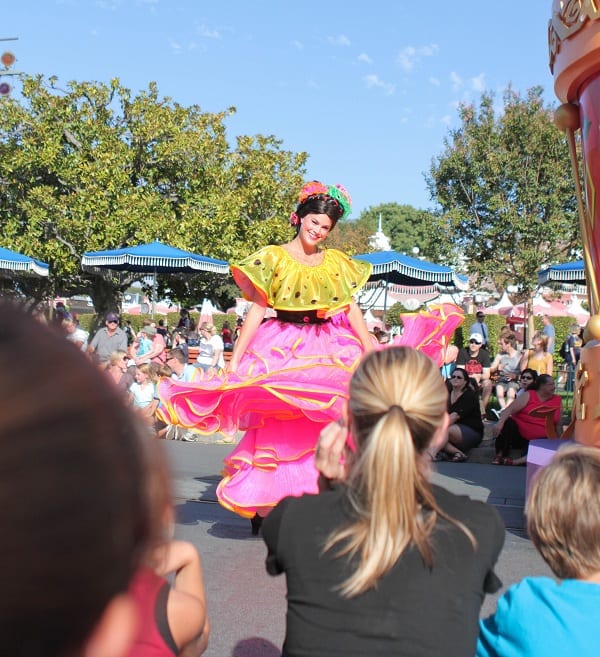 Then I saw her dress and quickly changed my mind to this one 🙂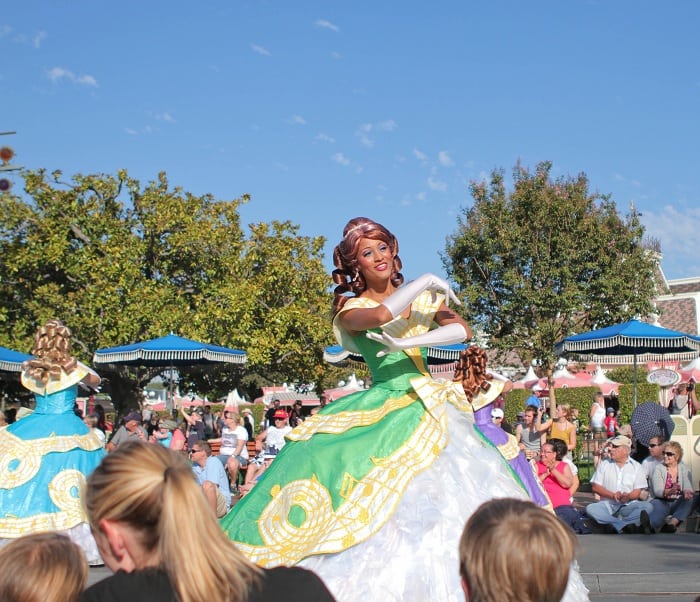 Then of course to this beautiful princess one. Lol!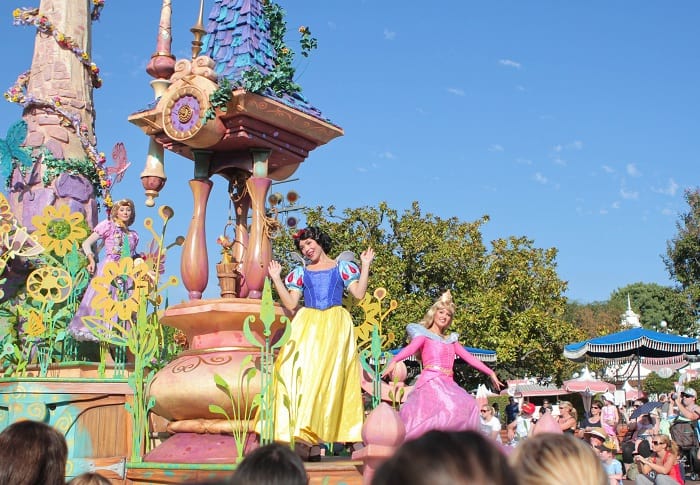 The little girls sitting around us were so cute to watch when the princesses passed by.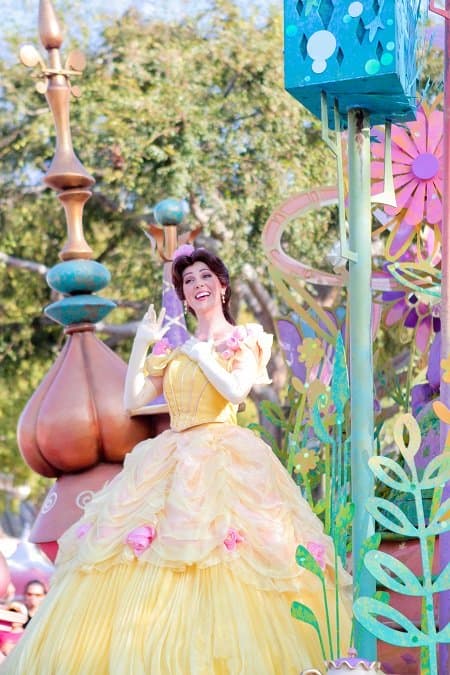 I seriously love Belle's dress. Gorgeous.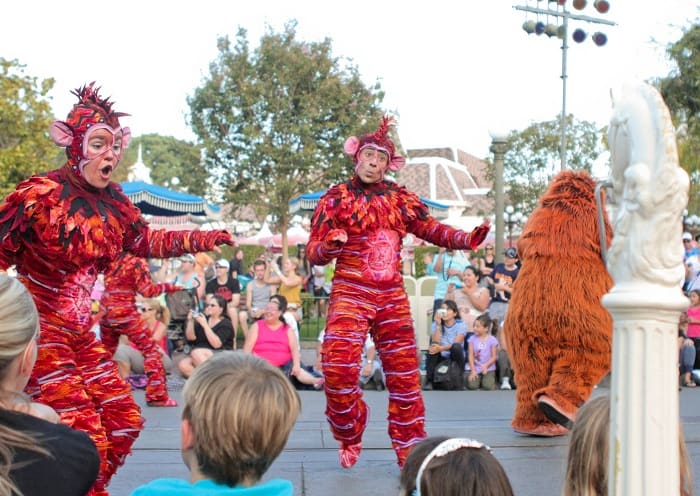 These guys definitely got into character 🙂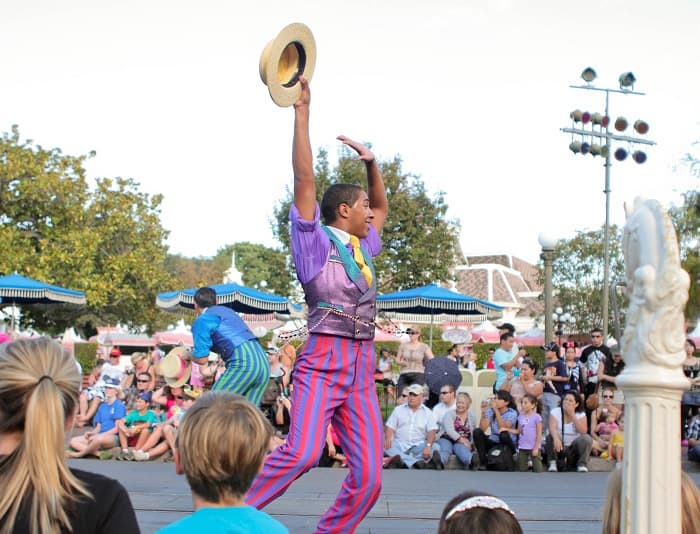 Love it!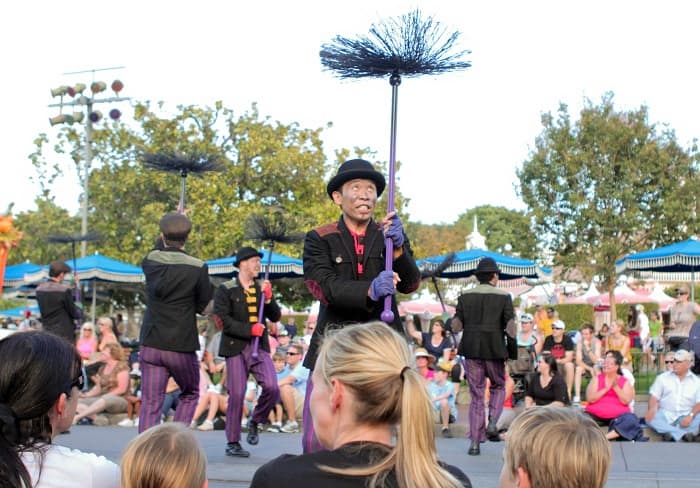 The Merry Poppins Chimney Sweepers!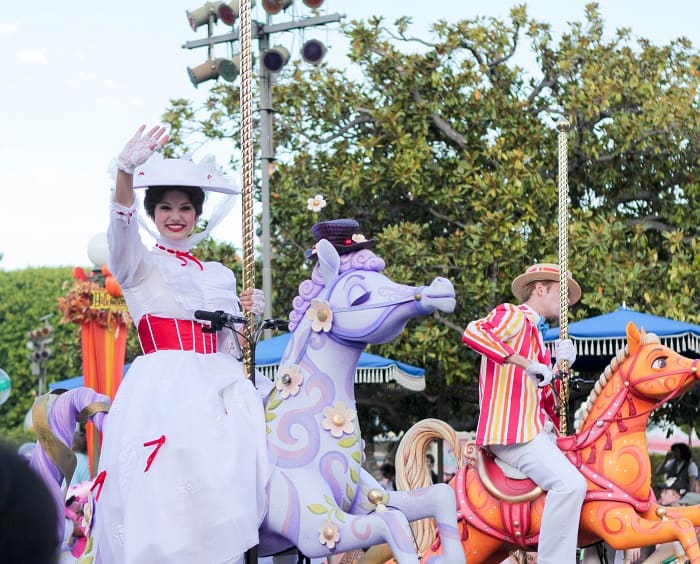 Hope you've enjoyed our review to the Dole Juice Bar and a peek at Mickey's Soundsational Parade.
So, what is your favorite Dole treat and how long have you've waited in line for it? Lol!
Disclosure: We are in no way associated or sponsored by Disneyland. Just a family who enjoys visiting the parks and giving you are honest reviews.