Here are our Tips For Visiting Disneyland Resort During Halloween Time!!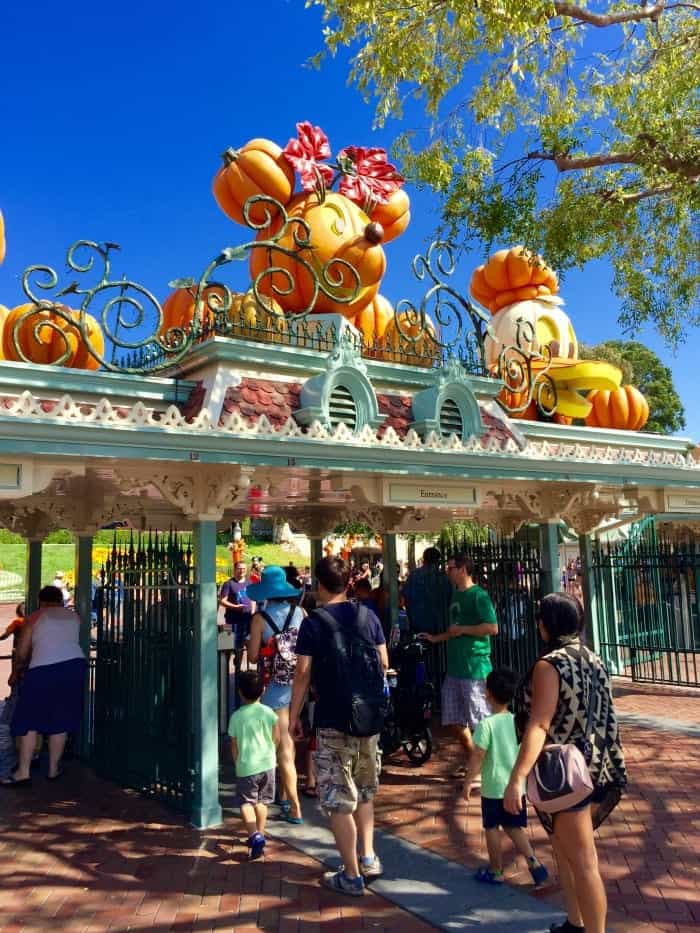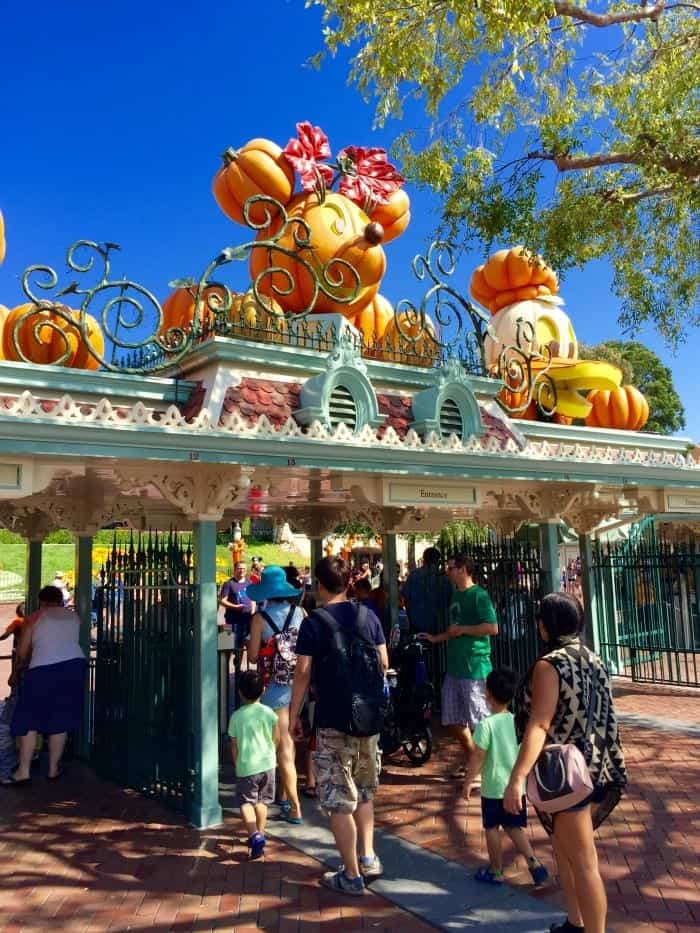 We just returned home from Disneyland Resort for our family Fall Break Vacation. Being at Disneyland during Halloween Time is one of my favorite times to be at the park! Decorated with beautiful Fall colors, Mickey Jack-o-lanters throughout the park, limited time Halloween food and treats….it's quite magical! We've gone to Disneyland Resort more than I can even keep track of, so have lots of tips to share with you while planning your trip to the resort. Enjoy!!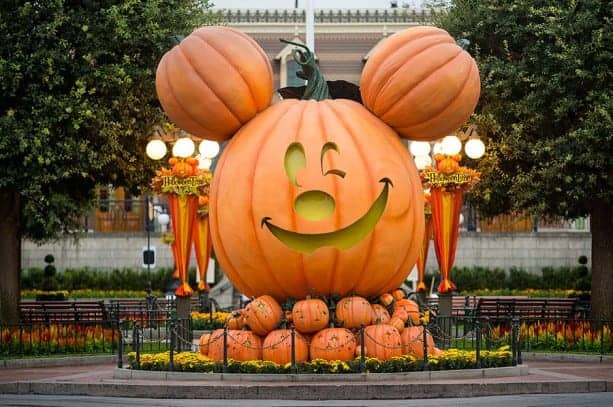 Photo via Disney Parks Blog
Be sure to hit the park as early as you can. If you are staying at one of the Disneyland Hotels you get to utilize their "Magic Hour" which means you get into the park (either Disneyland Park or California Adventure Park depending on the day) one hour before they open to the general public. First up, go get your family photo by the giant Mickey Pumpkin! Makes for an adorable keepsake and it even has different faces on each side! Winking Mickey on this side.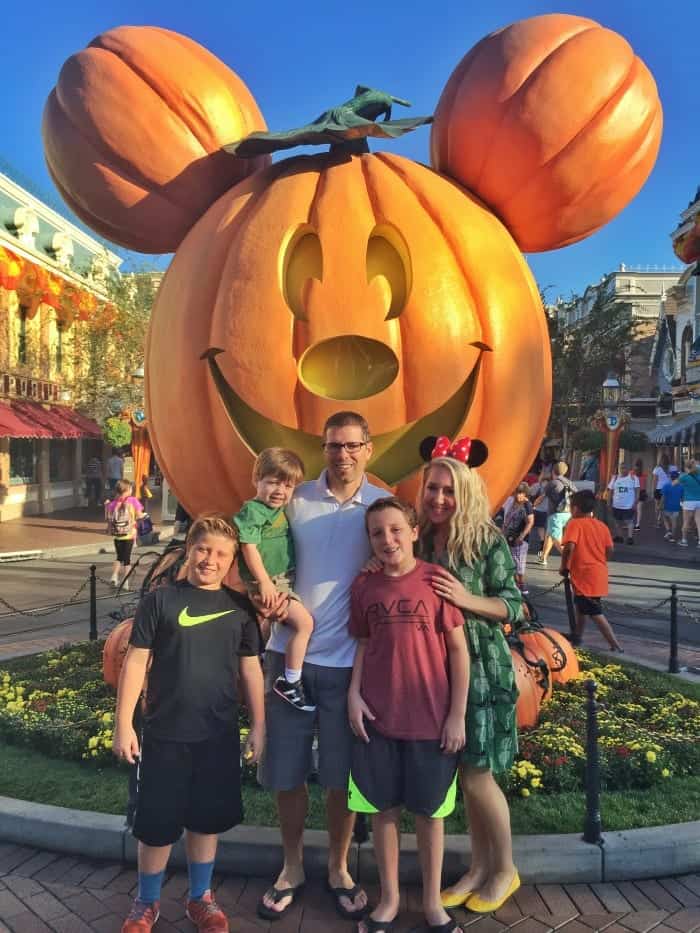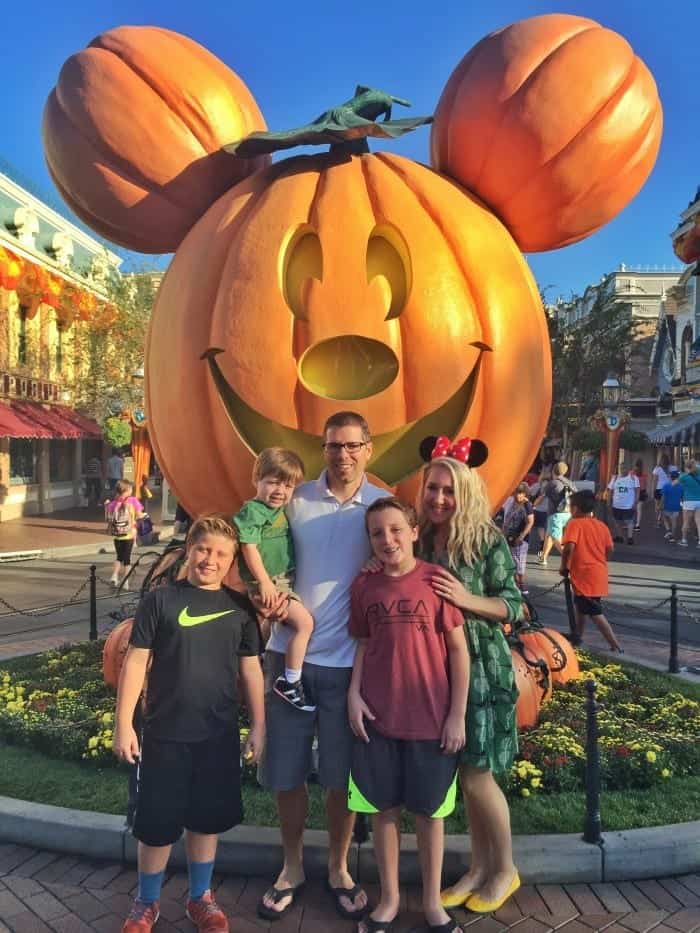 Here we are! I made sure we got right in line when we got into the park. Didn't even have to wait 5 minutes. You'll usually find dozens of people waiting in line, so take advantage of early hours at the park for your photo! Smiling Mickey on this side 🙂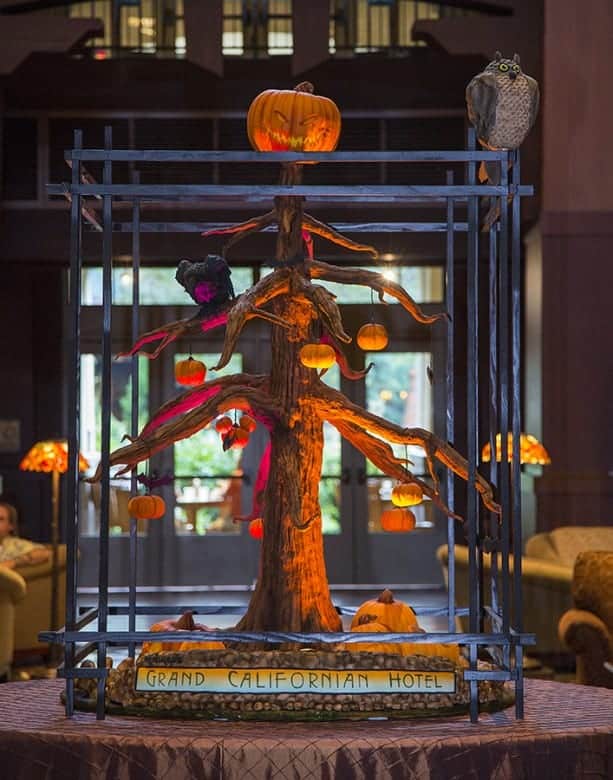 Photo via Disney Parks Blog
This amazing Halloween Tree showcased at Grand Californian Hotel is a must see! We had so much fun searching for all of the hidden Mickeys. This Halloween "Tree-t" is made of 18 pounds of marshmallows, 52 pounds of crisped rice cereal, 30 pounds of white chocolate, 40 pounds of gum paste and 15 pounds of fondant.
The tree stands at over five feet tall, and took 10 cast members — including artists, engineers, and bakers — more than 140 hours to create. Thirteen "Hidden Mickeys" are hidden throughout the display. This beauty will be featured until November 1st!!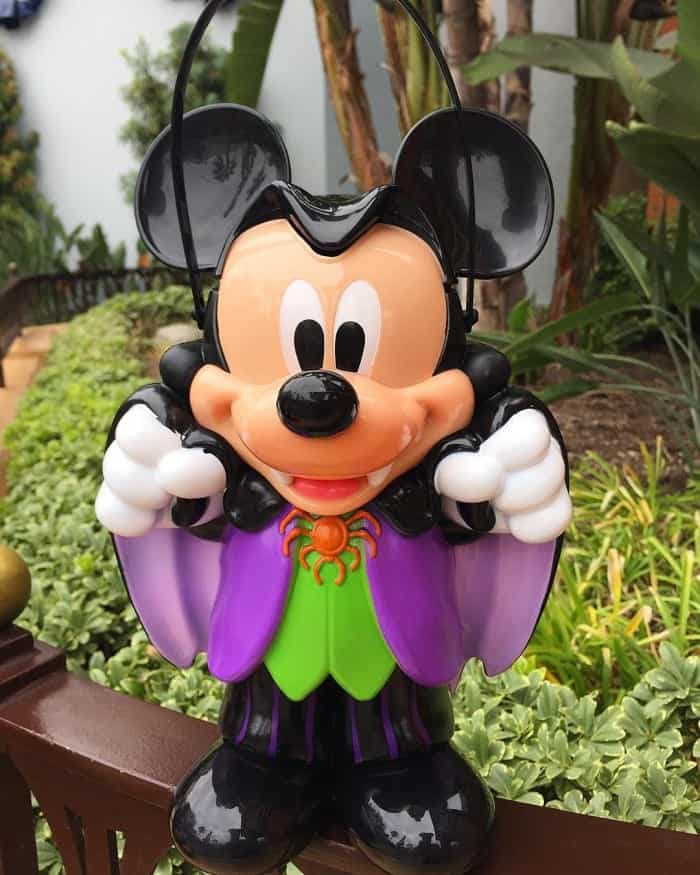 During Halloween Time at Disneyland Resort you can find this cutest Vampire Mickey Popcorn Bucket at various locations around the parks. He's $12.50….perfect souvenir if you ask me! You can also find Zero the dog Popcorn Bucket from Night Before Christmas!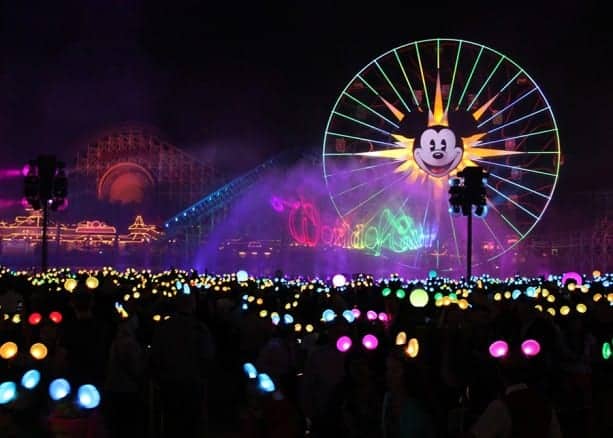 Photo via Disney Parks Blog
Be sure to see the gorgeous World of Color-Celebrate! The Wonderful World of Walt Disney! Mosey on over to California Adventure Park and snag a World of Color Dining Package to get reserved seating for the show. Absolutely worth it!
Disneyland Park has the most amazing Paint The Night Parade plus Firework show that is not to be missed!! Check it out!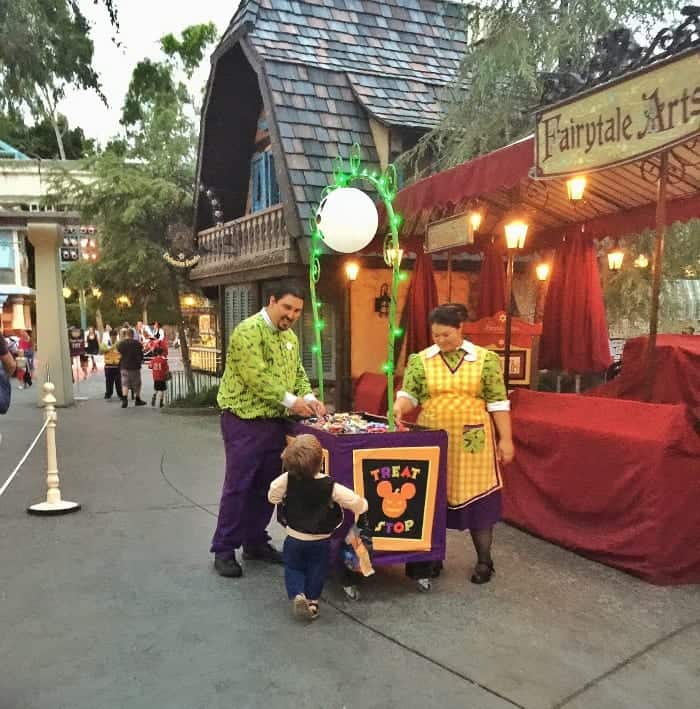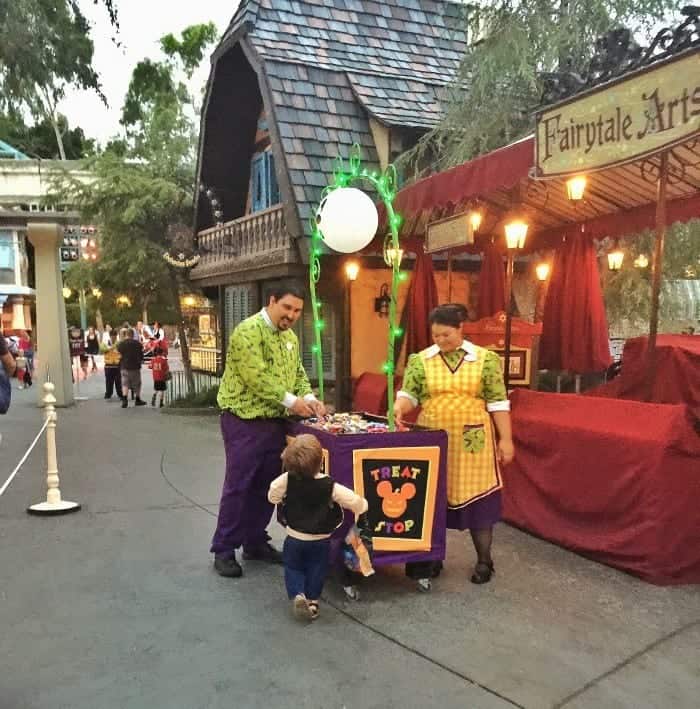 If you plan ahead and purchase tickets to Mickey's Halloween Party, you get to trick or treat throughout the entire park. It is absolutely one of our favorite activities with the kids. Pax was running from candy cart to candy cart yelling "trick or treat!" It sells out pretty quick so this will be something you'll need to plan ahead for. The park is less crowded because there's only a certain number of tickets sold for the events which means shorter ride lines too! We had a blast and highly recommend it.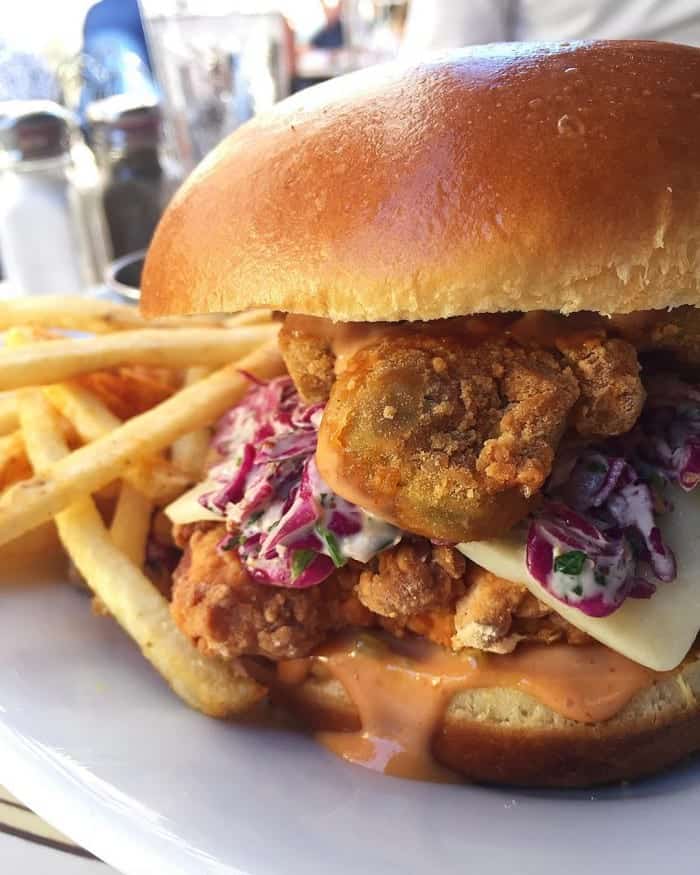 For the month of October at Carnation Cafe on Main Street U.S.A. you can order this drop dead delicious "Mickey's Frightfully Spicy Chicken Sandwich." Fried chicken served with pepper jack cheese, spicy Sriracha sauce, coleslaw and breaded and fried jalapenos served on a brioche bun with a side of French fries. If you are a spicy fan, you HAVE to order this baby!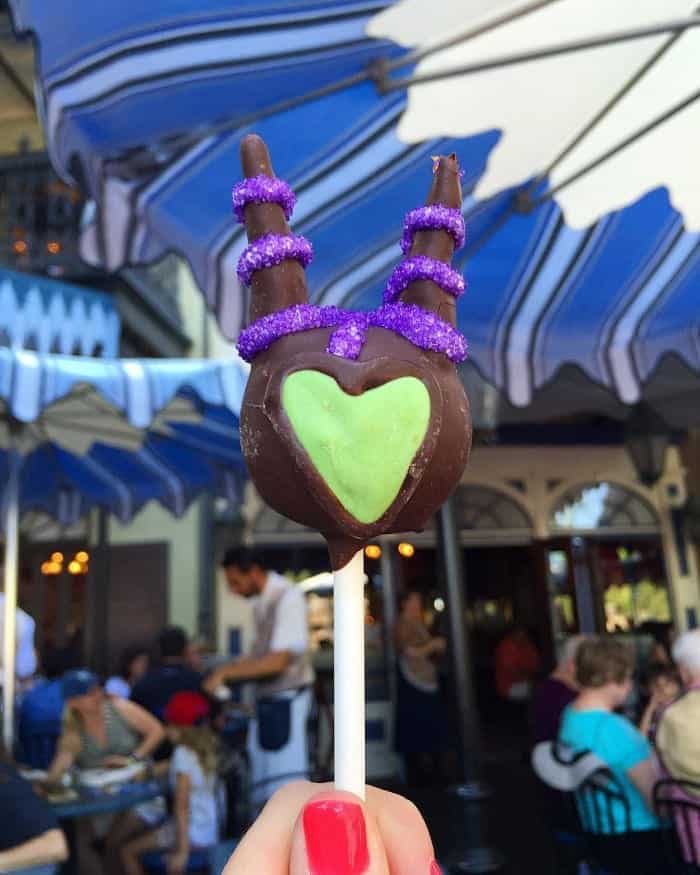 At Candy Palace on Main Street U.S.A you can find this festive Maleficent Cake Pop. It's quite popular, so if you can find it, be sure to get it!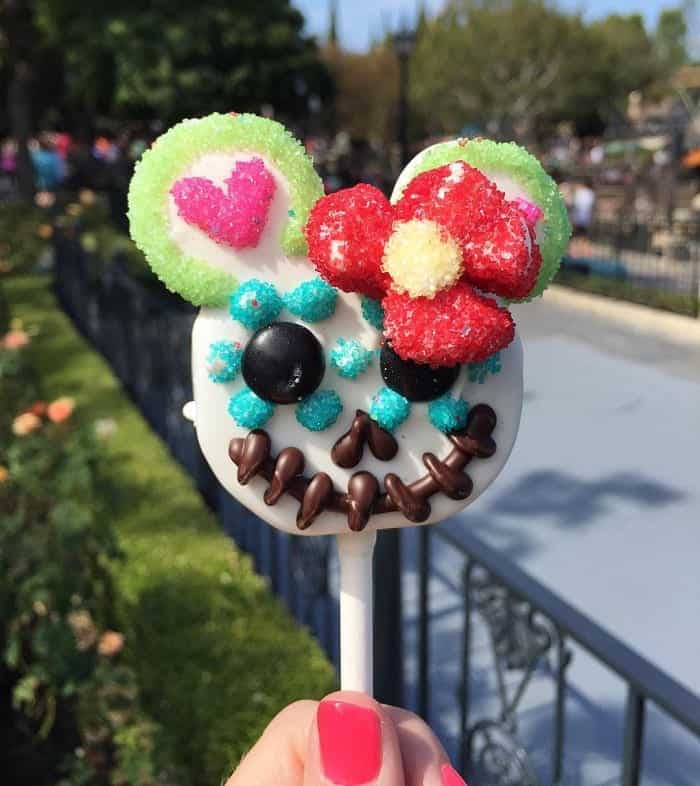 Look at the Minnie Dia de Los Muertos Cake Pop! You can get this during Halloween Time too! Since 2007, Disneyland park guests have been invited to celebrate Dia de los Muertos (Day of the Dead) at Rancho del Zocalo Restaurante in Frontierland during Halloween Time. A spirited tribute to the Mexican holiday honoring the dead, the area features cheerful skeletons and brightly colored altars with marigolds and sugar skulls. Guests even get their faces painted and enjoy festive traditional music during the celebration. Take a look at Dia de los Muertos at Disneyland park, and come see it for yourself now through the end of October.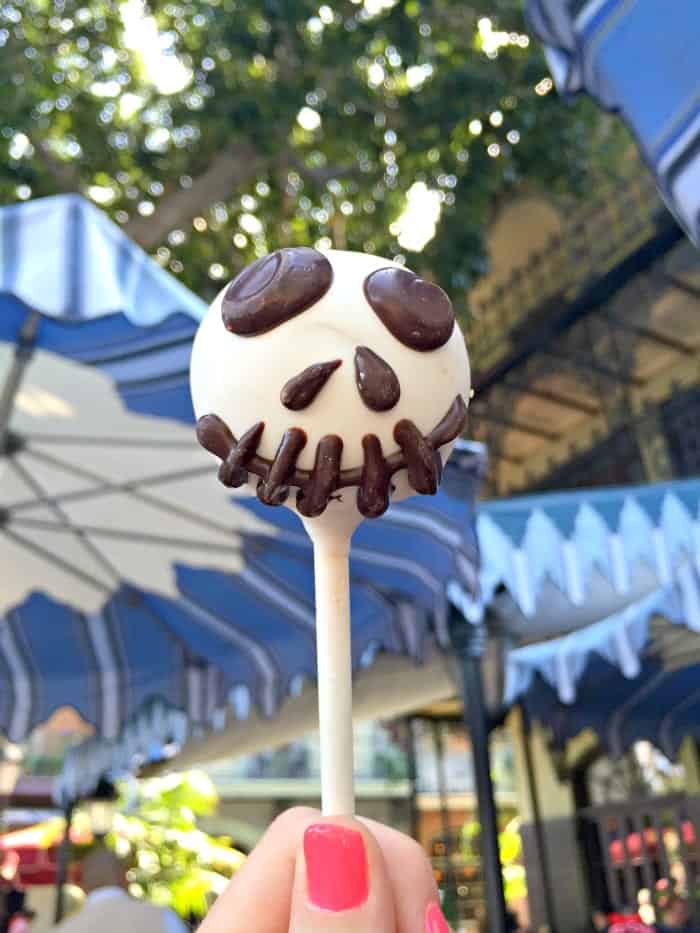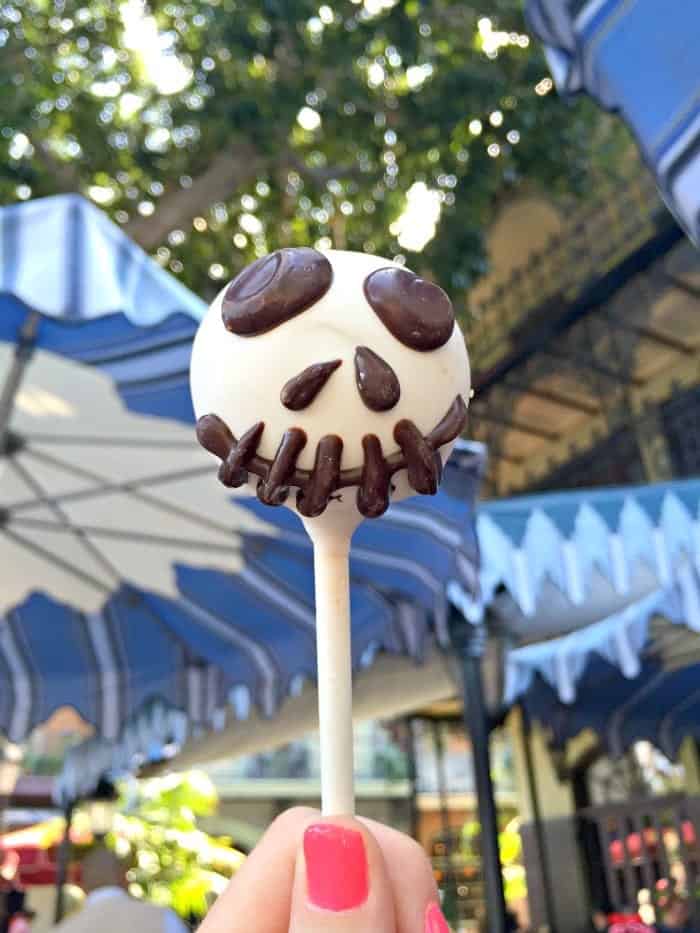 Jack Skeleton Cake Pop is a must too!! Check Candy Palace and Pooh Corner for this cutie.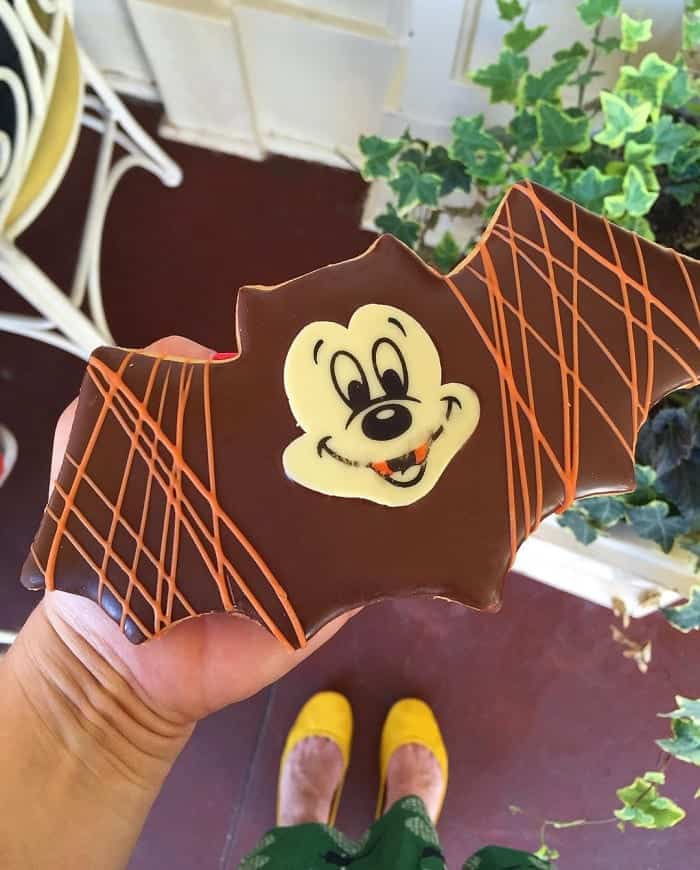 Jolly Holiday Bakery Cafe plus numerous other locations around the parks have this adorable Mickey Bat Cookie during Halloween Time.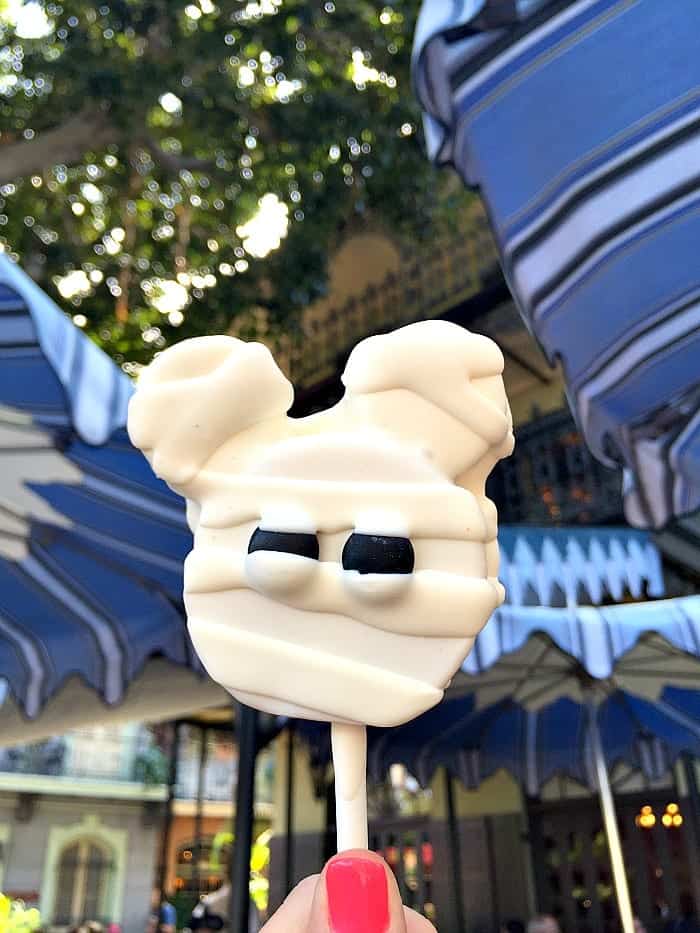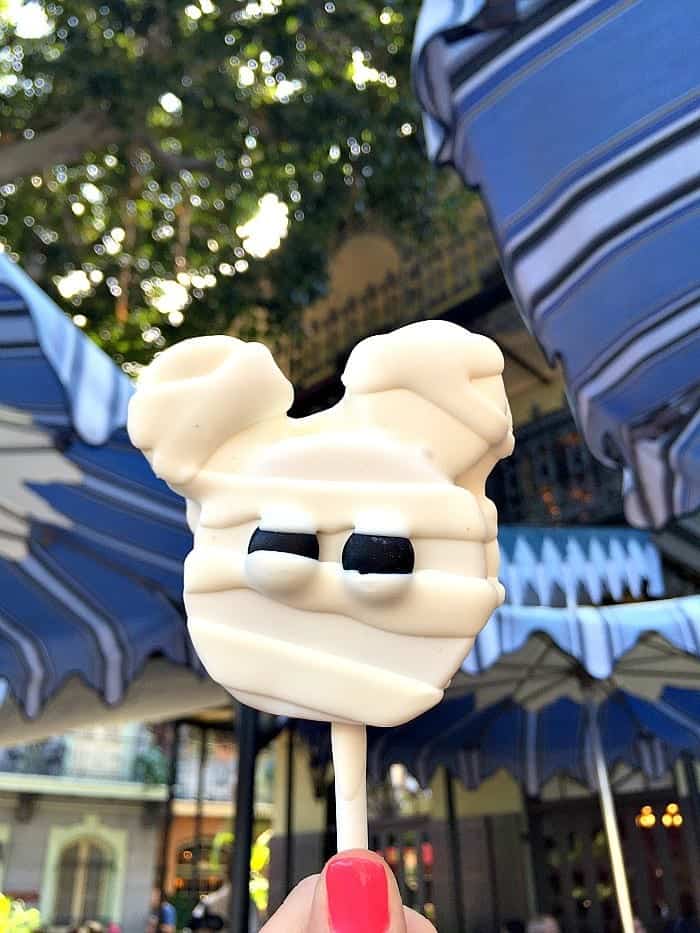 I mean come on!! It's a Mummy Mickey Cake Pop. Find this cutie at Candy Palace, Pooh Corner, Trolley Treats and Marceline's Confectionary.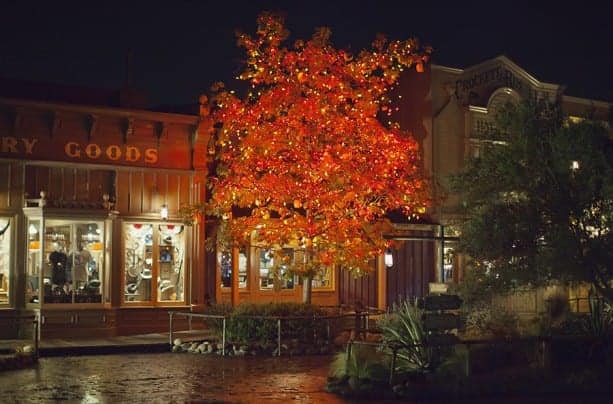 Photo via Disney Parks Blog
Be sure to check out the Halloween Tree in Frontierland near the the Golden Horseshoe Saloon. The tree was inspired by Ray Bradbury's novel, "The Halloween Tree." It has the most adorable hand-painted jack-o-lanterns! So fun to look through.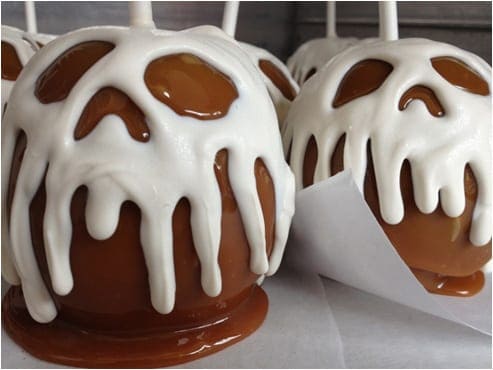 Photo via Disney Parks Blog
The poisoned caramel apple!! Could this be any more spooktacular? Find this at Candy Palace on Main Street U.S.A. and Trolley Treats at California Adventure Park on Buena Vista Street.
Be sure to Pin this photo for later!