Toasted Marshmallow Tagalong Peanut Butter Cake Bars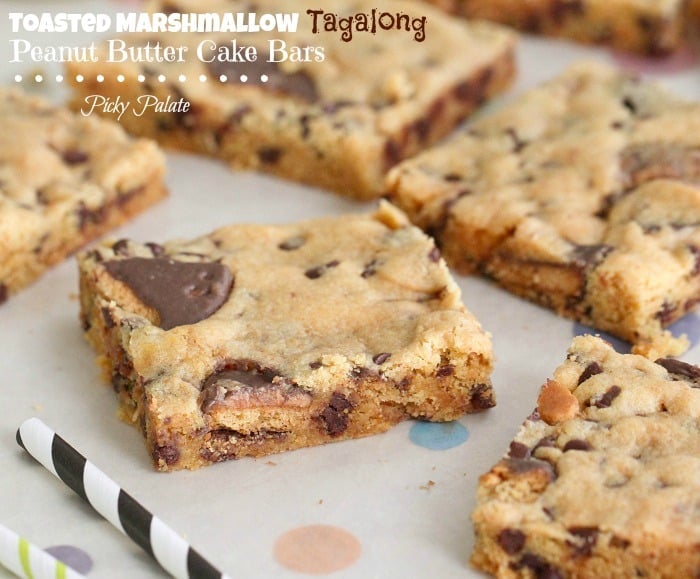 Girl Scout Season is here! Yay for my taste buds but boo for my waistline because that means I am adding Girl Scout Cookies to everything including my new Toasted Marshmallow Tagalong Peanut Butter Cake Bars. Quite a mouthful for a title, but then again so are these bars.
Let me paint the picture for you. Imagine sinking your teeth into an ultra chewy cake-y cookie like consistency-half way between a rice krispie treat and blondie. The toasted marshmallows mixed right into the dough give the best texture and not to mention rich taste.
You'll have to try these babies for yourself. Let's make some cake bars that will send your taste buds to their happy place.
Let's take a look 🙂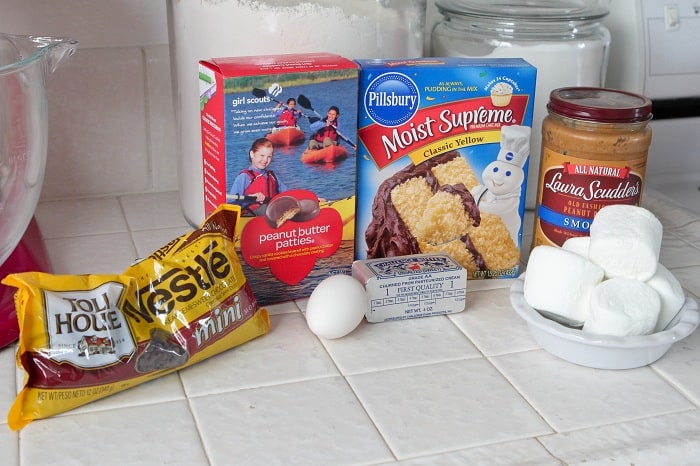 Here's your ingredients. Nice and simple.

Start by toasting toasting your marshmallows, they'll get puffed and fabulously golden. Takes about 10 minutes.

Grab a big mixing bowl and add your cake mix and butter.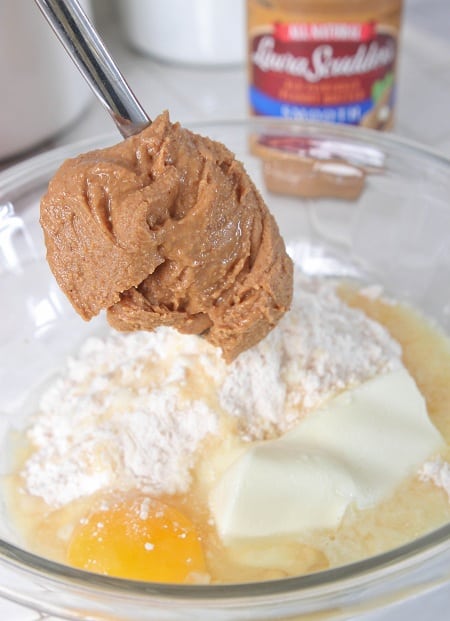 Add your egg, a little oil and of course the peanut butter!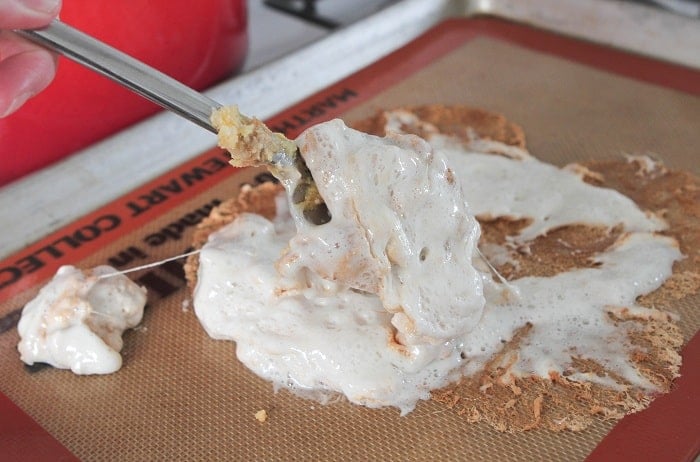 Time to add the toasted marshmallows. Be prepared, it's a sticky delicious mess. Just scoop it up the best you can with a spoon.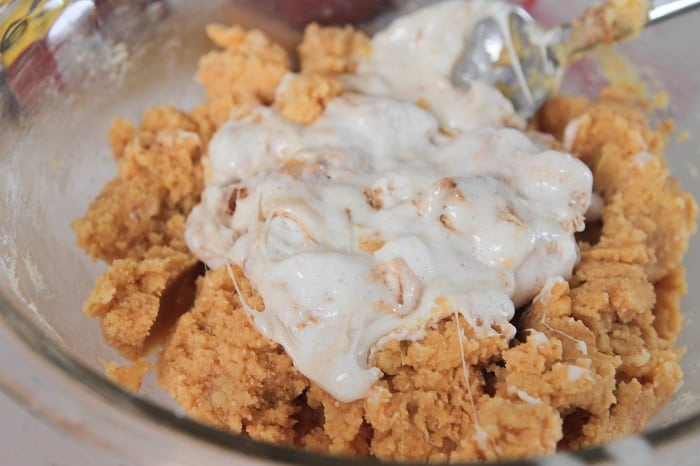 Add it right to your bowl.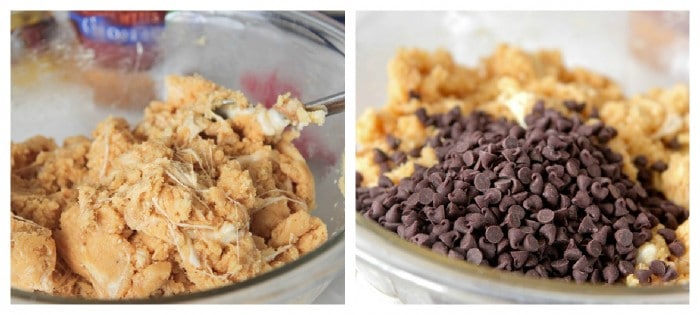 Give a gentle stir.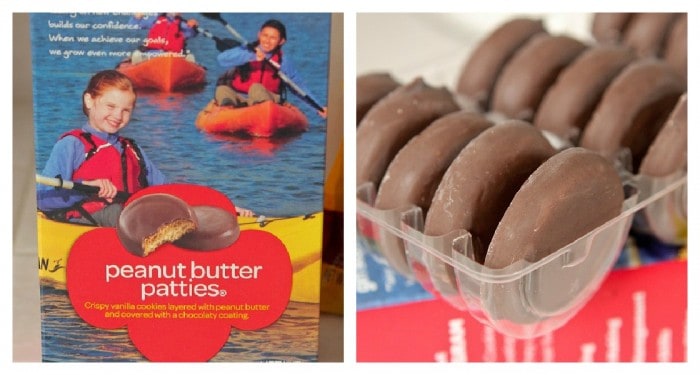 Girl Scout Cookies! I used the peanut butter patties aka Tagalongs.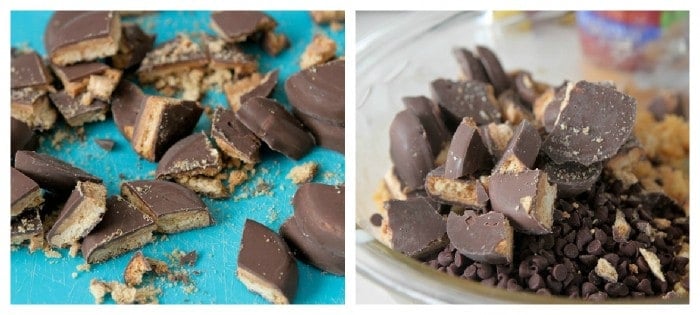 Quarter those babies and add them right to the bowl.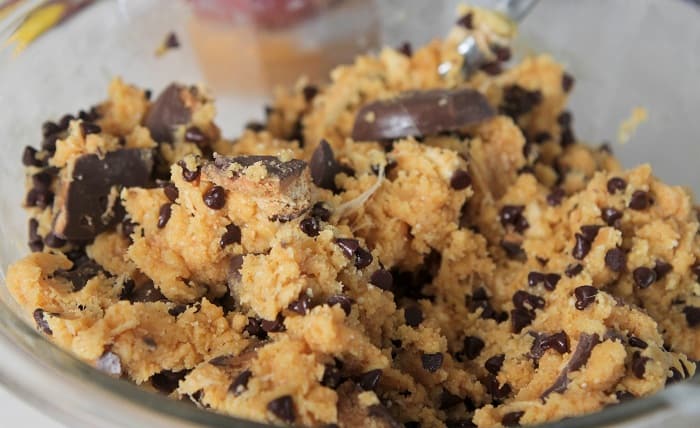 Oh yah!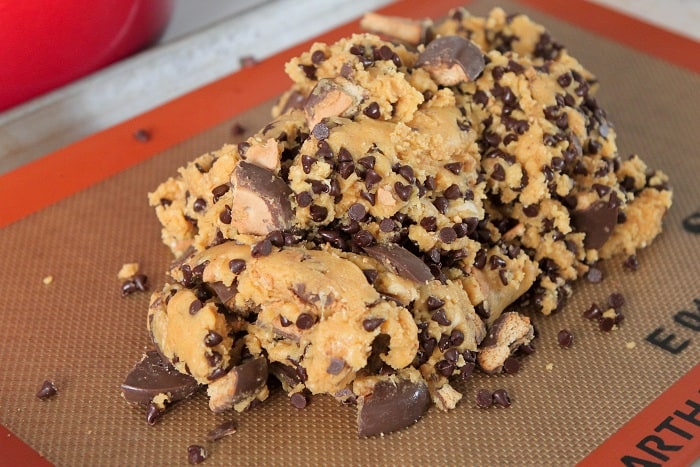 Transfer to your prepared baking sheet and press evenly.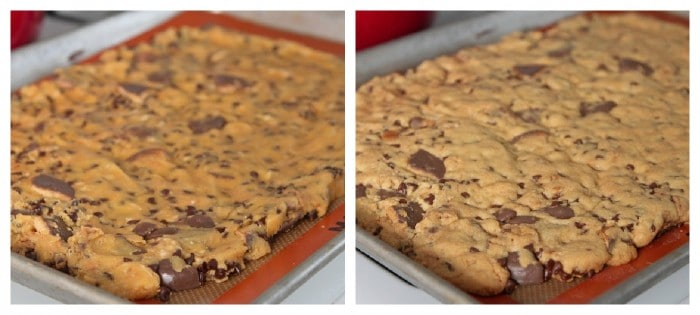 Bake and get ready to nom nom nom 🙂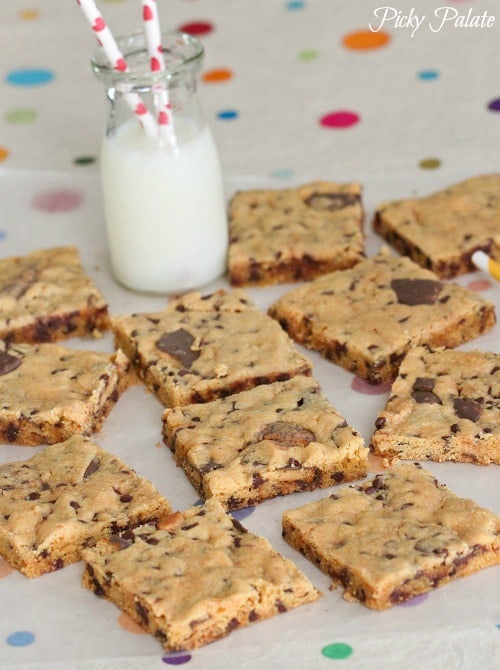 Perfect little chewy squares.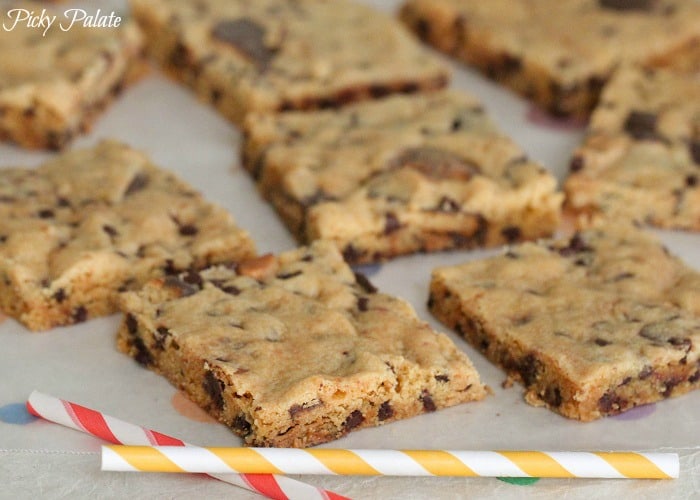 Careful these babies go fast.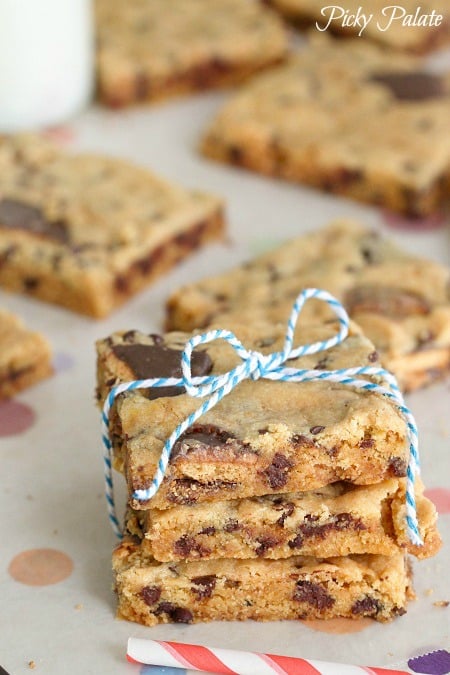 [ziplist]
Toasted Marshmallow Tagalong Peanut Butter Cake Bars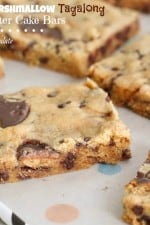 Ingredients
6

Jumbo marshmallows

1 box

yellow cake mix

1 stick/1/2 cup

unsalted softened butter

2 tablespoons

vegetable or canola oil

1 large

egg

1/2 cup

creamy peanut butter

1 1/2 cups

chocolate chips (I used mini)

10

Girl Scout Tagalongs, quartered (peanut butter patties)
Directions
Preheat oven to 400 degrees F. then back to 350 for bars and line 2 large baking sheets with a silpat liner or parchment paper. I used the half sheet size.
Place marshmallows into the center of your baking sheet and bake for about 10 minutes until nice and golden on the tops and puffed. Remove and reduce oven's temperature to 350.
Place cake mix, butter, oil, egg, chocolate chips and quartered Tagalongs into a large mixing bowl. Stir to combine. Stir in toasted marshmallows, only stir to combine gently, you don't want to mix too much. Transfer dough to prepared baking sheet and press evenly, don't spread to edges, just within the border is fine. Bake for 18-22 minutes, until baked through. Remove and let cook for 30 minutes before slicing into squares. Serve and Enjoy!
Makes 12-16 Servings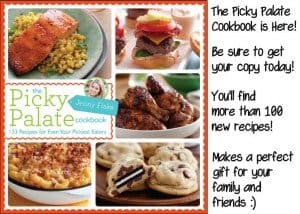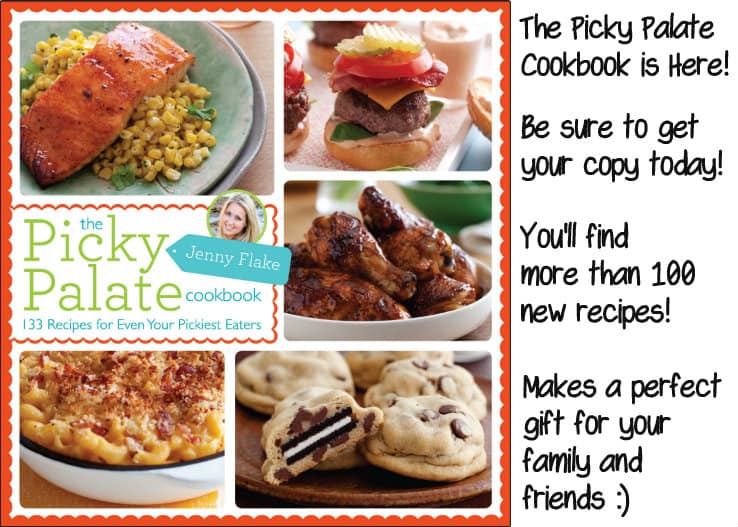 FOLLOW PICKY PALATE ON INSTAGRAM! Show me what recipes you're making from Picky Palate by using #pickypalate.
Other recipes you may enjoy...
Comments