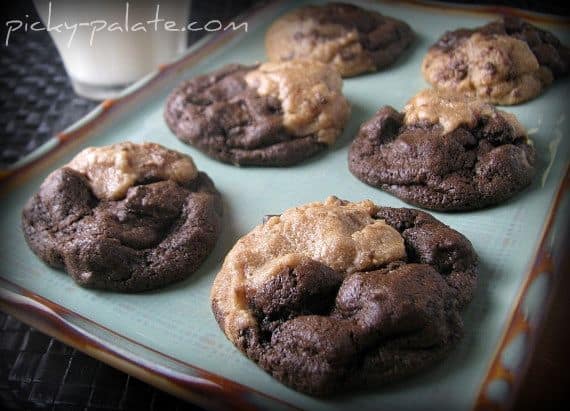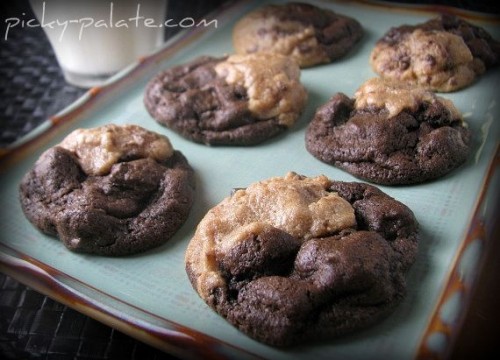 I LOVE when last minute recipe ideas work out to be so delicious! Shortly before we sat down to watch SYTYCD tonight, I decided we needed cookies to watch with the show. I took two of my favorite cookie dough recipes not to mention one of my favorite flavor combinations and stuck them side by side on a baking sheet. The outcome= pure awesomeness! Talk about simplicity at it's finest. The peanut butter cookie portion consists of only three ingredients, so it really doesn't take that much more time to get these babies in the oven.
If you are a chocolate/peanut butter freak like myself, do not delay make yourself a nice batch today!! Definitely one of my favorite cookies right now, can't wait to dig into these tomorrow. Ok, it's after midnight, and my husband is freaking me out with his sleep talking. Goodnight!!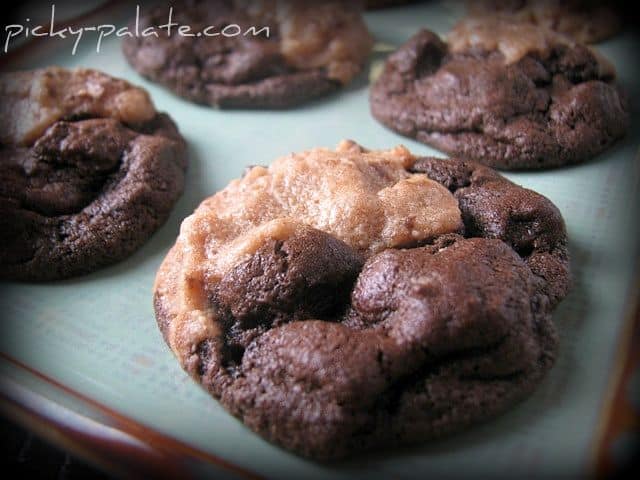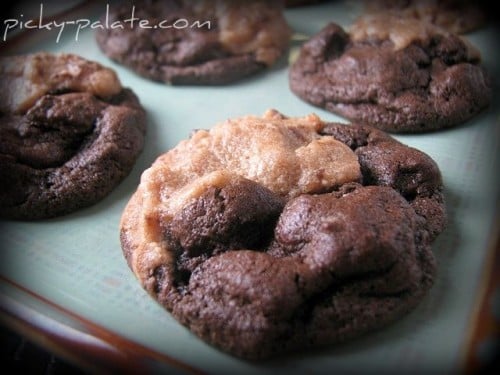 Chocolate Peanut Butter Cookie Duo
Peanut Butter Cookie
1 Cup creamy peanut butter
1 Cup granulated sugar
1 egg
1. Mix all ingredients together in a bowl until well combined. Set aside.
Chocolate Chip Cookie
2 sticks softened butter (1 Cup)
1 Cup granulated sugar
3/4 Cup brown sugar
2 eggs
1 teaspoon vanilla
1 3/4 Cups flour
1 1/4 Cups cocoa powder (I used Hersheys)
2 teaspoons baking soda
1/4 teaspoon salt
1 Cup chocolate chips
1. Preheat oven to 350 degrees F. Cream the butter and sugars until well combined. Slowly beat in eggs and vanilla until well combined. Place flour, cocoa powder, baking soda and salt into a large bowl; mix with fork or sift. Add to wet ingredients along with chocolate chips until just combined.
2. Take a Tablespoon of Peanut Butter Cookie Dough and a Tablespoon of Chocolate Cookie Dough and gently press together forming a "not so perfect" ball. Don't press and roll too much, just stick them together and place onto a silpat or parchment lined baking sheet. Bake for 9-11 minutes or until cookies are cooked through to your liking. Let cool for 5 minutes before transferring to a cooling rack. Enjoy!
____________________________
Have a wonderful rest of the week!! See you soon.